Orkney Islands Flag

Orkney Islands Flag: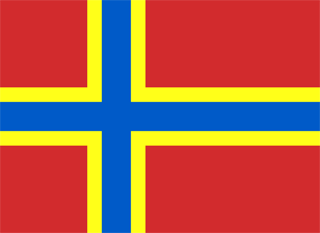 The flag of the Orkney Islands was adopted in 2007, and symbolizes the Scottish and Norwegian heritage of the island.
The blue cross of the flag is representative of the sea while the red and yellow colors come from the Scottish and Norwegian coat of arms.
Larger Orkney Islands flag
Orkney Islands Coat of Arms: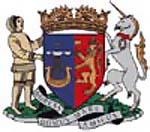 The coat of arms of the Orkney Islands was adopted on March 3, 1975, and is composed of a unicorn and Dexter holding onto a shield.

Divided into two sections, the red section of the shield contains a lion rampant (symbolic of Norway) while the blue depicts the Clan Sinclair ship.
Below the shield the motto, "Boreas domus mare amicus," is displayed on a white ribbon.
Orkney Islands Photographs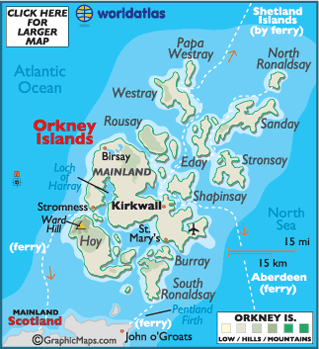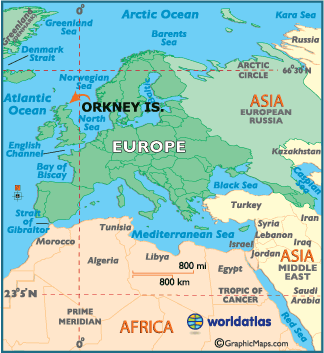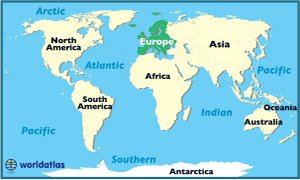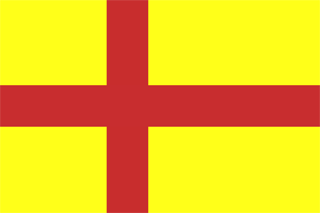 The former (unofficial) flag of Orkney (1397 - 1523)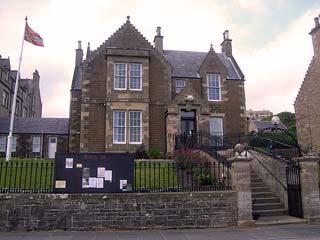 Orkney flag flies outside of Stromness Town Hall GeographBot at en.wikipedia