Ile de France, positioned in north-central France, is the most visited region of the country, as it contains the timeless city of Paris and the Palace of Versailles.


With nearly 12 million inhabitants (and growing), it's the most populated region in the country. In fact, Ile de France is home to one of the largest immigrant concentrations in all of Europe.

The incredible Palace of Versailles, designed by Louis Le Vau for King Louis XIV, is complemented by the extraordinary formal gardens laid out by Andre Le Notre. The Palace is situated about 18 km (11 miles) southwest of Paris.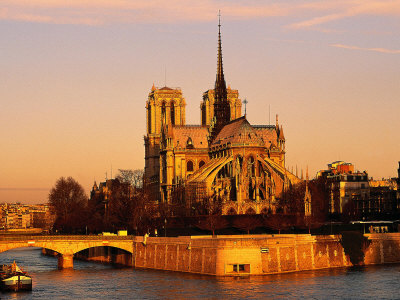 Notre Dame Cathedral, Paris AllPosters.com