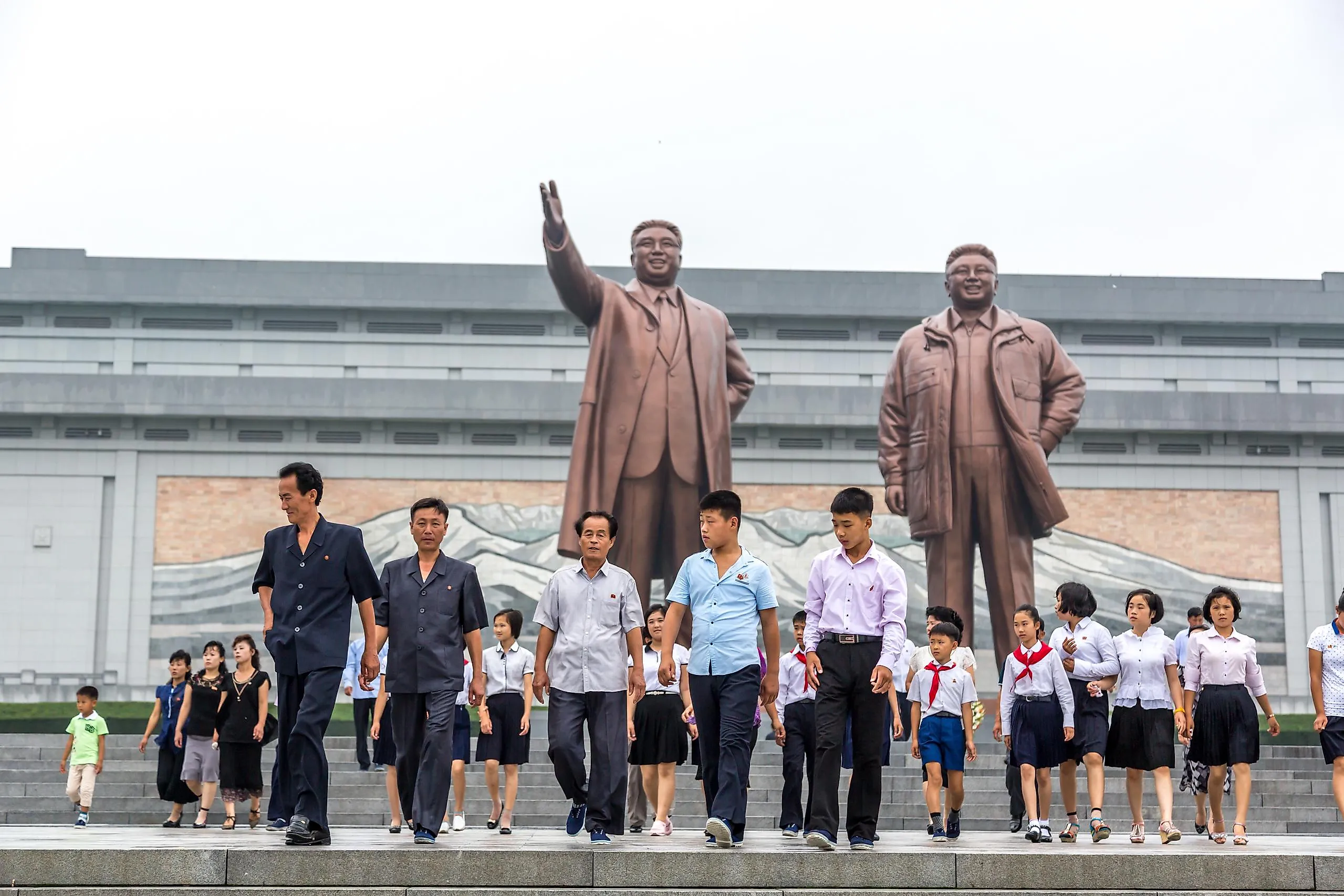 Countries With The Strictest Dress Codes
There is a surprisingly-distinct array of countries in the world with a strict dress code, from must-visit destinations to those open for cautious explorations to ones dangerous for tourists. These eight countries with the strictest dress codes have different regulations that locals and tourists must oblige to.
Maldives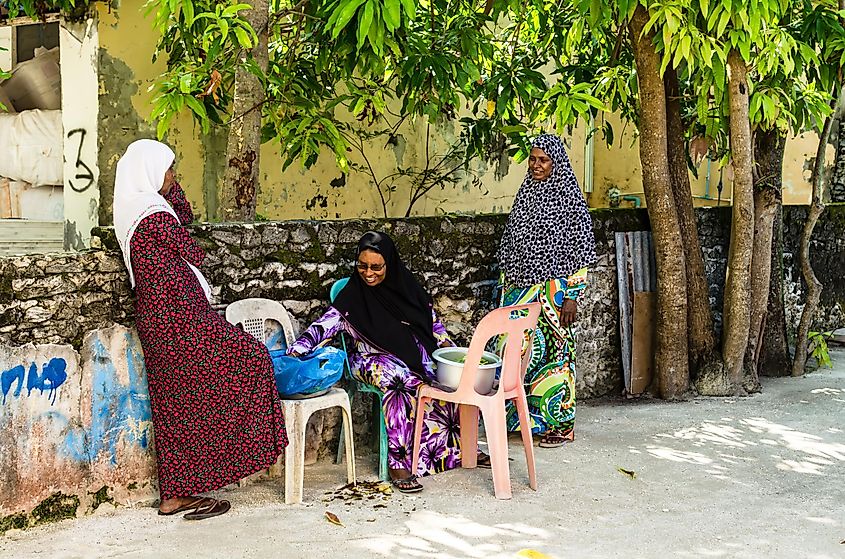 The island with 26 atolls is a paradise chain of pristine beaches and a threatened tourist destination, slowly sinking from climate change effects. The 100% Muslim country features a strict dress code focused on modesty, per Islamic law. There are designated bikini beaches for bathing suits and other "revealing" clothes that don't belong in public places in this country. The dress code is particularly strict regarding women, both locals and tourists.
The government and male population believe that women should stay reserved in public or face unwanted attention and even harassment. By western standards, shorts and tanks are a norm in resort towns but would be regarded as skimpy in the Maldives. One should even wear a wrap dress over a swimsuit to the beach or check in advance if the particular spot allows swim-wear. A breezy long dress would be safe and cool for women's warm-weather attire. 
France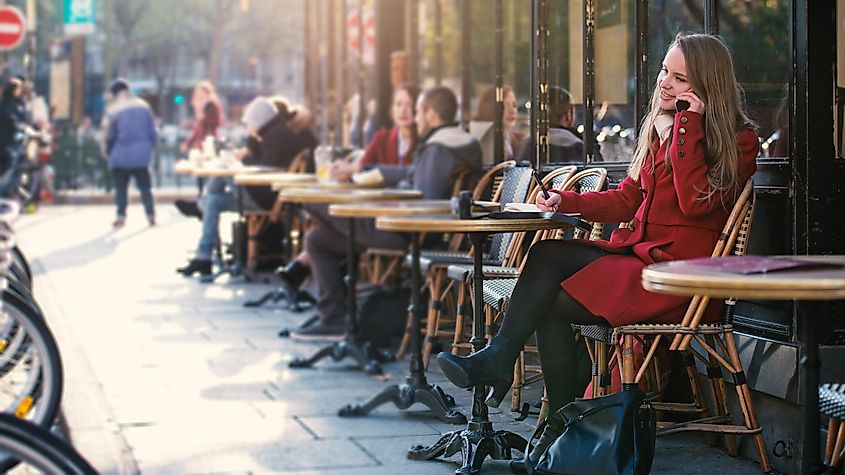 While restricting a piece of clothing in a home country to the fashion capital of the world may seem absurd, such a law was enforced in April 2011. France was the most-visited country in the world in 2019, with millions of tourists each year that must oblige to a stringent "not-to" dress code. The law makes it illegal to cover one's face in public, including masks (except Covid-related), hoods, helmets, scarves that cover the face, niqabs, and hijabs. The law was passed by the national assembly in 2010 under the "burqa ban," referring to the full-body covering known as the "burqa."
There are costly penalties and legal fees for the offense, along with ongoing debates and negativity, especially from the many religious Muslim women living in France. Although the law was heavily-criticized for discriminating against Muslims, the government intends to keep in regard to the country's popularity. It demonstrates France's "openness," while covering the face may also breach public safety. A religious case against the law was rejected by the European court of law, stating that "uncovered faces encourage citizens to live together." 
Greece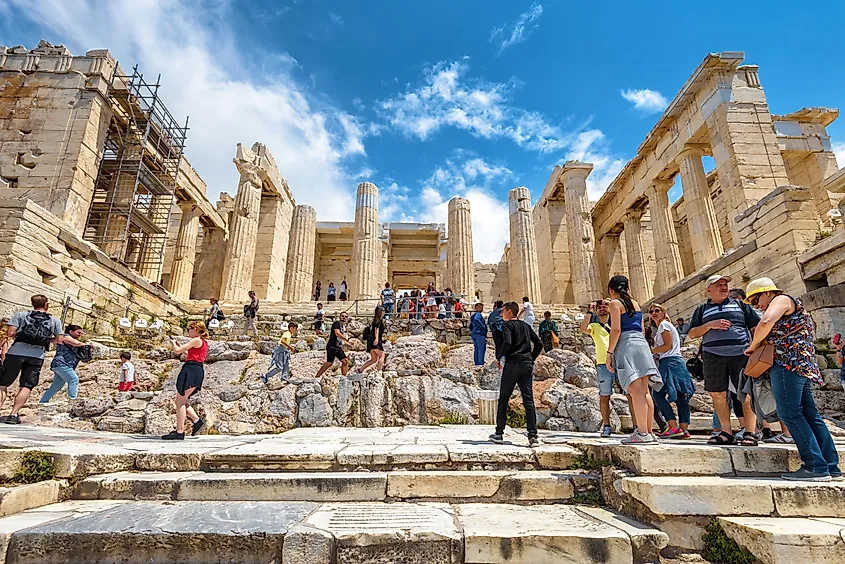 Sunny Greece bans heels in many ancient sites to preserve their integrity, including the Acropolis. The ban-effective since 2009, protects national treasures from tearing, which is respectably righteous. Although it may be tempting to wear heels on the streets of lively cities like Athens, there are many towns with cobblestoned, hilly streets that would make wearing heels uncomfortable and dangerous. 
Wearing comfortable shoes will safeguard against health problems and hefty penalties and allow one to sight every hidden corner of the beautiful country. The stunning rocks and monasteries in Meteora, Greece, require covering shoulders and knees, as well as being nearly impossible to manage in heels. To avoid unpleasant situations and show respect, it is best to step out in sneakers, or at least bring a pair to change if a hot new date invites you on a sightseeing tour.
Sudan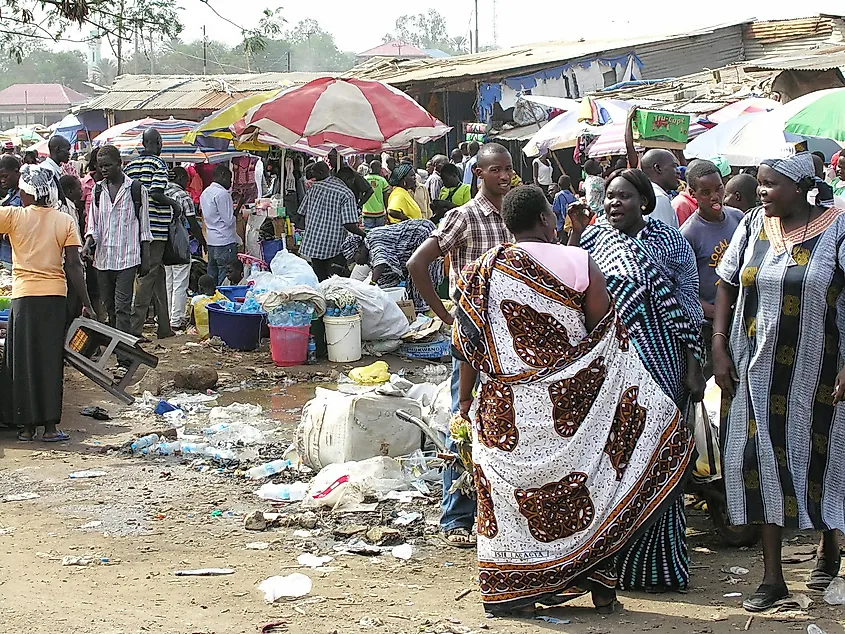 Sudan runs on interpretations of Islamic Sharia law, which embeds a strict dress code for women. It allows officials to arrest Sudanese women for breaking the "public order" for dressing indecently. Harsh interpretations of the religious law also include "public order" offenses of wearing revealing clothes, "Westernized" trousers, and dancing with men. There have been cases where women were threatened with 40 lashes, including Lubna Ahmed Hussein in 2009.
Although the former journalist and officer for the U.N. was "lucky" enough to be fined and imprisoned for a short period, 40,000 to 50,000 women are yearly arrested and flogged by the public order police, according to some rights groups. The ongoing debate includes "cons" like discriminating against the female population and even illustrating the government's intolerance for women directly by criminalizing "indecent dress." The men in Sudan are not at liberty to wear make-up, with seven male fashion models convicted for indecency in 2010, with fines. 
Italy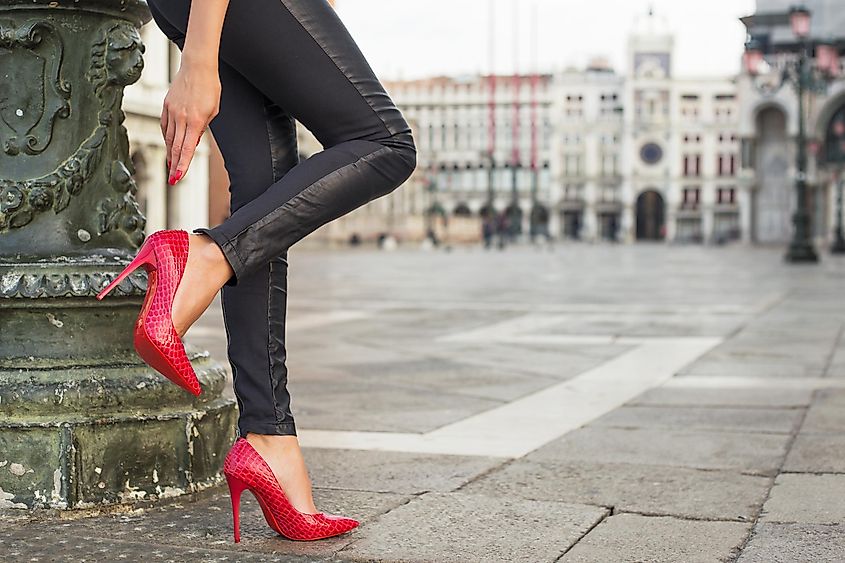 The beautiful and liberal country is one of the most affordable in Southern Europe. Italy is a welcoming destination with fine wine, cuisine, modern culture, heritage, and friendly people. It is also home to some strict rules and guidelines that locals and tourists must oblige to. For personal safety, it is prohibited to wear flip-flops or heels, which also promote the best experience, void of problems. The dress code applies to certain areas of the country, like Cinque Terre, Italy's Amazing Five, and places of worship.
The Five Lands are actually five villages of Corniglia, Monterosso al Mare, Vernazza, Riomaggiore, and Manarola. Flimsy shoes like flip-flops, sandals, and heels are accident-prone for hiking the vineyards and hills between the five villages. While it is not punishable by law, the ban is taken seriously with fines for being caught "hot-heeled" in a prohibited area. Thus, it is best to sport or bring a change-pair of comfy sneaks. One must also cover shoulders and knees when paying respect to the country's renowned places of worship. 
Saudi Arabia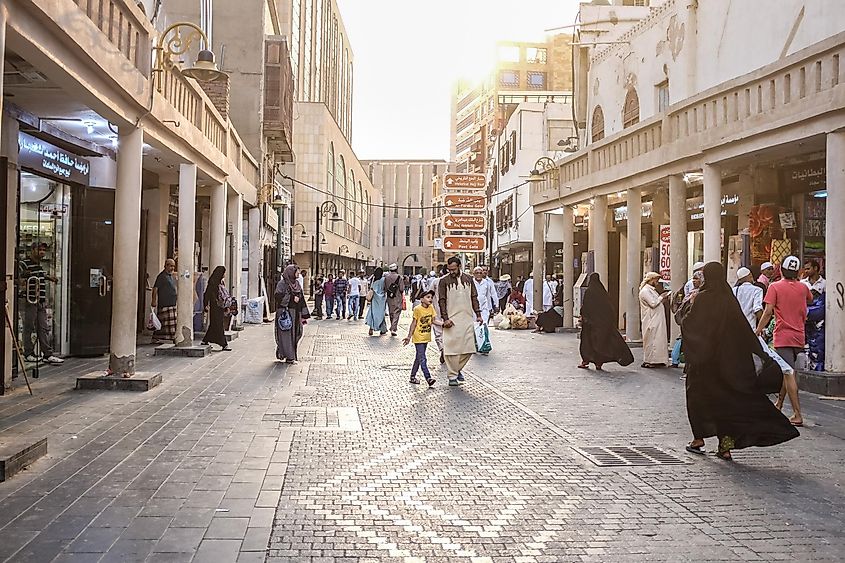 Saudi Arabia is a conservative country where men cannot sport women's attire, and women must not show bare skin. The nation's justice system is based on Wahhabism, a form of Islam that prohibits "liberal dress" through a religion-based law. It also states that women must cover themselves with a niqab and a long black abaya or similar black robe from head to toe. Saudi Arabia is not-so tourist-friendly, where even foreigners showing an "unwanted" inch of skin would be prosecuted under a criminal act.
The law omits only visiting politicians and heads of state, while women tourists must, at the least, wear a long coat and try to cover their heads. Although the ban on "suggestive clothing" went viral and split public opinion, most women obeyed except for persistent head-covering. In Saudi Arabia, it is also prohibited to cross-dress, with 67 men arrested at a 2009 party in Riyadh for "breaking social norms" by wearing women's clothes and "behaving like women."
North Korea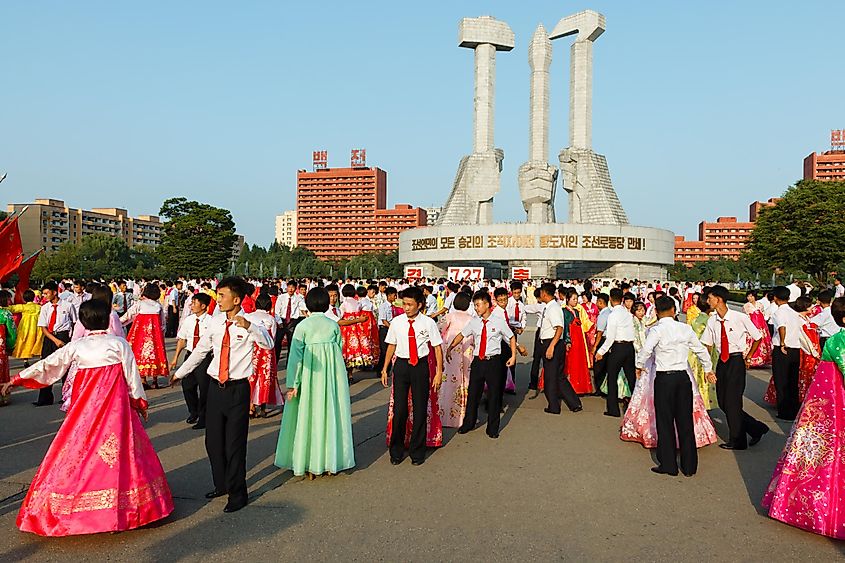 Communist North Korea bans long hair for men and trousers in a woman's attire. The regulation states that men cannot sport more than 3 inches of hair length, avoid buzz cuts, and get it neatly trimmed every 15 days. A list of state-sanctioned haircuts makes regulations regarding the citizens' physical appearance accessible and easy to abide by. There was even a "Let's trim our hair in accordance with the socialist lifestyle"-series of five parts on North Korean state T.V. The social initiative nudged the men to choose one of several officially- and "socially-" acceptable haircuts. 
There have also been reports on outlawed piercings that are allegedly part of the Western culture that the nation avoids, like fire. Until recently, the female population in North Korea faced fines and forced labor for wearing trousers in the streets. Although the public ban on trousers for women is more relaxed, it is still seen as "going to the other side" by many officials. Pushing propaganda-fueled public image is a powerful play in the hermetic yet powerful nation.
Uganda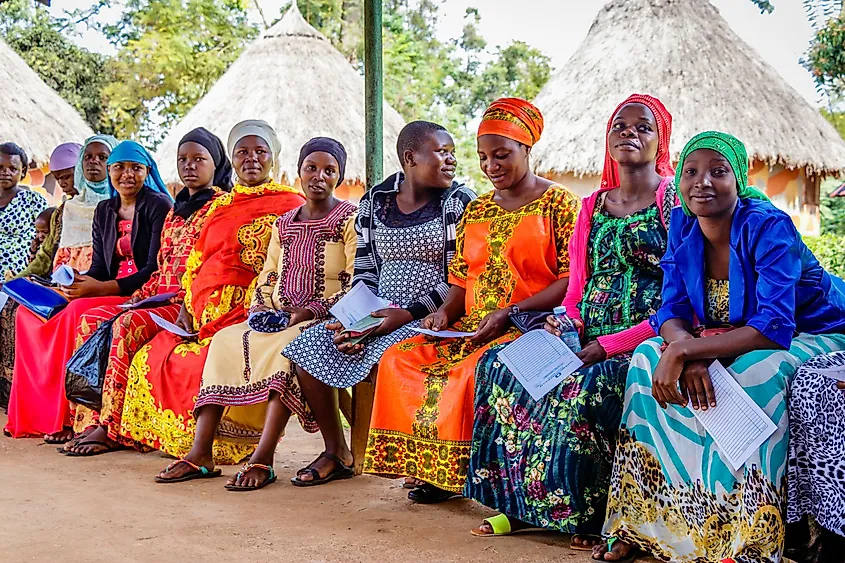 Uganda is a socially conservative country with new legislation that bans "indecent dressing." Wearing anything that reveals above the knees in public is considered grounds for arrest. The female population must dress every day as if going to a temple, in long skirts, pants, or a dress. Interpretations of the ban against revealing public attire resulted in attacks and harassment of women on the streets in 2014.
According to the BBC, some men even ripped clothes off-the women in a paradoxical protest that they were "too revealing." The incidents faced immediate and vigorous opposition, with protests against the ban and how it allows men to abuse women. The Prime Minister is considering taking another look at the law. 
With many countries "sporting" a strict dress code, rewatching "Sex and the City 2" would not suffice to prepare for a trip. Whether in the world's fashion capital, enjoying the Maldives "to a degree," or part of the organized tour to North Korea, visitors must follow the laws and regulations as locals do or face varying degrees of punishment.