Public holidays can bring with them a sense of national pride, as well as provide an opportunity to give thanks and remember key events in the country's history. These days often involve special ceremonies or celebrations, such as performances, parades, and fireworks displays. Additionally, many businesses close on public holidays, allowing workers to enjoy the day off. They also provide the nation with an opportunity to come together, share a sense of national pride, and take part in unique cultural activities. While some countries boast more public holidays than others, regardless of the number, these days are an important part of any country's identity.
Nepal - 34 Public Holidays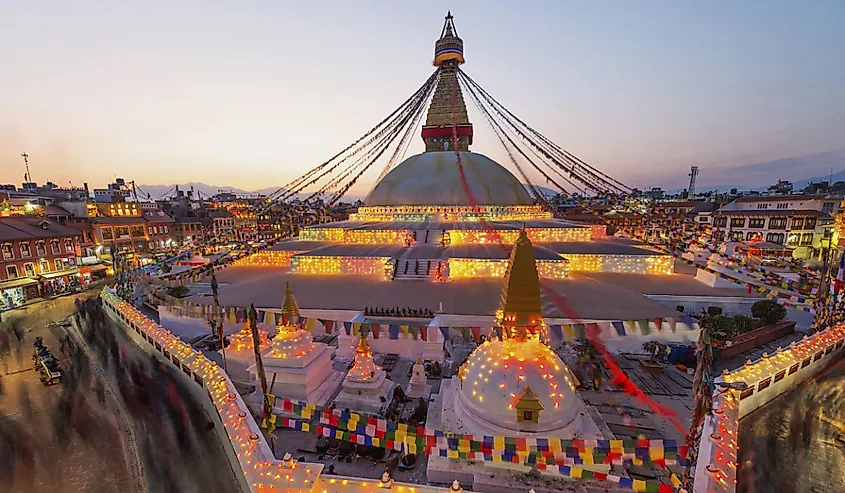 Nepal comes in first place with 34 public holidays celebrated annually. Nepal's public holidays range from memorial days like Prajatantra Diwas to religious holidays such as Gaura Parva, Holi, and Buddha Jayanti.
Since Nepal follows the lunar calendar, the holiday dates can vary from year to year. This makes it important for individuals and businesses to stay updated with information regarding these changes to properly observe them. Although the regular work week in Nepal is six days, citizens receive extra time off for national holidays. This provides each person with an enhanced quality of life and gives them special occasions to celebrate.
Iran - 26 Public Holidays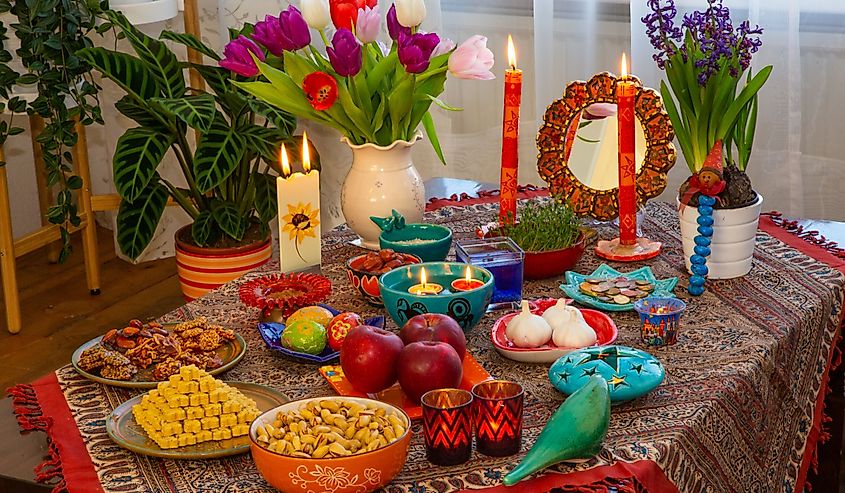 Iran is the second most generous country when it comes to public holidays, granting its citizens approximately 26 days off each year. The Solar Hijri calendar, Iran's main and national calendar, centers around the movements of the sun. Iran uses the Gregorian calendar for international events and Christian holidays while the Lunar Hijri calendar is specific to Islamic holidays. The combination of these three calendars has resulted in a plethora of public holidays which has raised concern amongst experts over the years.
Iran's nationwide holidays offer a glimpse into the centuries-long struggle for freedom and equality. With 26 days of observance throughout the year, these memorable occasions, steeped in traditional Islamic culture as well as political milestones, honor those who fought to shape Iran's destiny.
Sri Lanka - 24 Public Holidays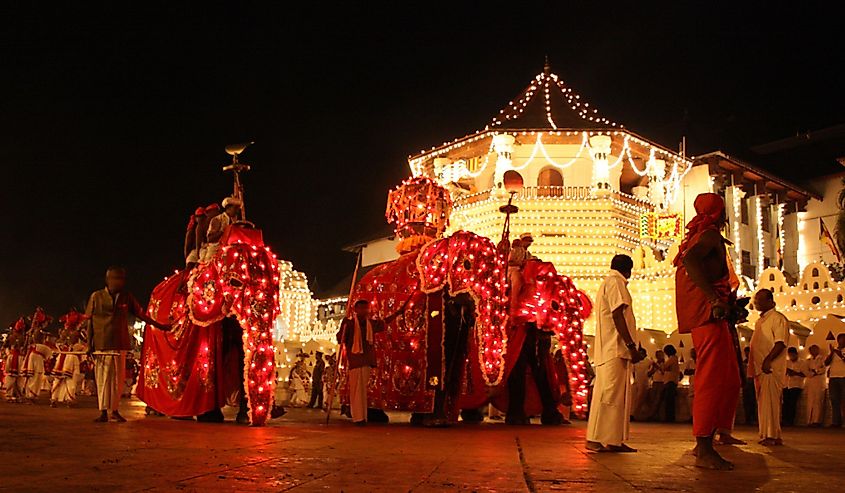 Sri Lanka follows closely behind with 24 public holidays each year including several religious festivals such as Sinhala and Tamil New Year, Diwali, and Bak Full Moon Poya Day amongst others. The government also recognizes some international events, such as Bank holidays, May Day, and National Day. Although not technically public holidays, it is worth noting that Sri Lanka also provides workers with paid time off for festival days, bumping the number of holidays to approximately 40 per annum. Sri Lanka boasts the most days off for employees around the globe.
As one of the most vibrant countries in terms of culture, Sri Lanka offers a festival-filled year for travelers to explore. With four major religions and 24 public holidays throughout the year, there is always an opportunity to join lively celebrations that honor centuries-old traditions. Every full moon signifies a new month according to lunar calendar calculations.
Thailand - 23 Public Holidays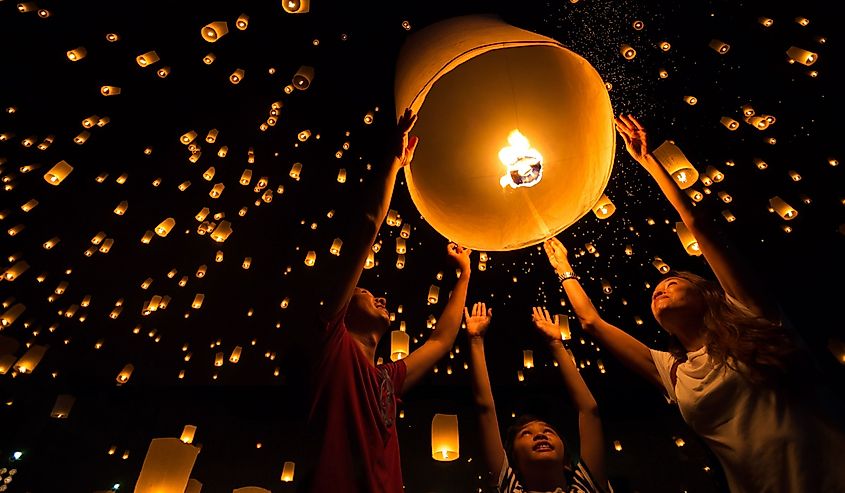 Thailand celebrates 23 public holidays each year, which offer opportunities for citizens to celebrate the country's culture and history. Some of the most important public holidays include Songkran, His Majesty the Late King's Birthday, Visakha Bucha Day, and Chulalongkorn Memorial Day. In addition to these national celebrations, many provinces in Thailand also observe their own public holidays that commemorate local festivals or historical events. Public holidays often involve parades, ceremonies, and other festivities that bring communities together to mark the occasion.
Bangladesh - 22 Public Holidays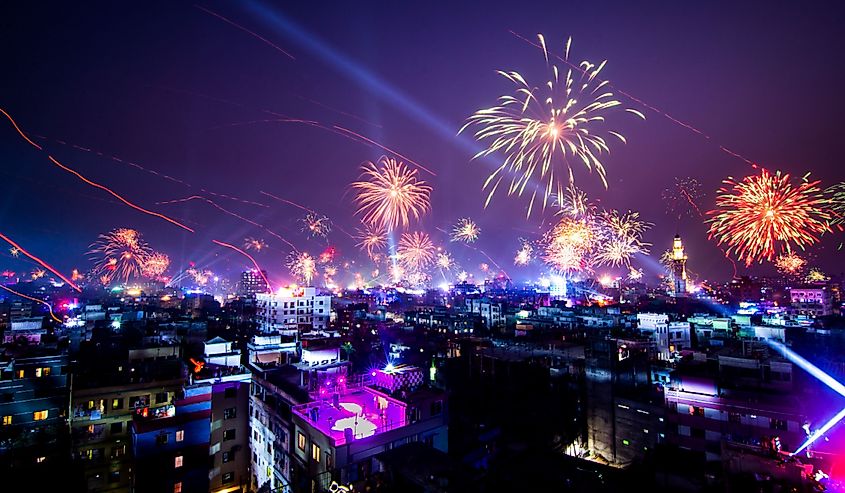 Bangladesh is in fifth place with 22 public holidays celebrated annually. Religious holidays such as Eid ul-Fitr, Buddha's Birthday, and Durga Puja are all recognized in Bangladesh.
Bangladesh celebrates a diverse range of holidays and festivals throughout the year. From Islamic observances to Hindu rituals, Bangladesh honors many cultural practices annually in both large-scale events as well as community gatherings such as fairs or local shrines and temples. Despite making up less than 1% of Bangladesh's population, Christians and Buddhists also have their own special days, respected nationally by Muslims but typically celebrated within their respective communities.
Myanmar and Egypt - 21 Public Holidays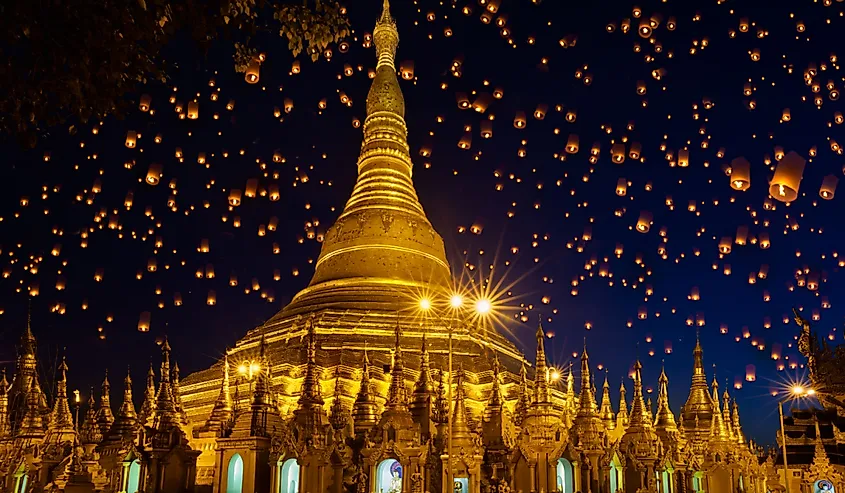 Offering its citizens 21 days off each year, Myanmar ties with Egypt for sixth place. The majority of these are religious or cultural celebrations such as the eight days of the Myanmar New Year and Martyr's Day. Other important festivals such as Christmas, Deepavali, May Day, and the Tazaungdaing festival also feature prominently on their list of national holidays.
Celebrating the spirit and culture of Burma, locals gather nearly every month in a vibrant display at colorful festivals across the country. Accompanied by unique public performances and traditional dance around local pagodas, these gatherings create an unforgettable experience for those who are lucky enough to witness them.
In Egypt, Christmas Day and the Birthday of the Prophet Muhammad are just two of many national holidays granted to its citizens each year. Egyptians have an exciting mix of public holidays that celebrate the accomplishments and progress made since 1952, as well as religious holy days. Since based on the lunar calendar, it makes them difficult to predict precisely by the Gregorian calendar. These Islamic festivities are always a source of celebration for its citizens.
Cambodia - 20 Public Holidays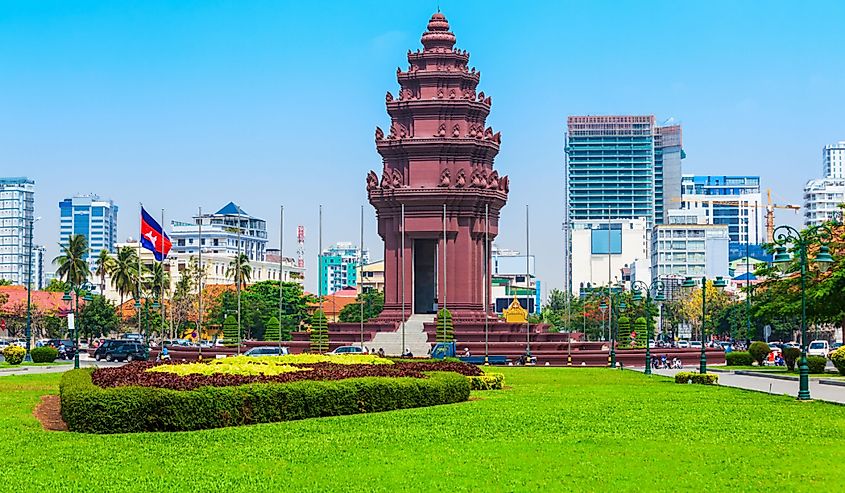 Cambodia has 20 public holidays each year with the majority falling between April and October. New Year's Day, Visak Bochea Day, and Cambodian Independence Day are just some of the many holidays celebrated in Cambodia. From the urban sprawl to its rural expanses, Cambodians unite for traditional and cultural festivals throughout the year. Drawing on influences such as Buddhism, Hinduism, and other cultures, these colorful events bring joyous cheers of delight from all who attend.
Argentina, Indonesia, and The Philippines - 18 Public Holidays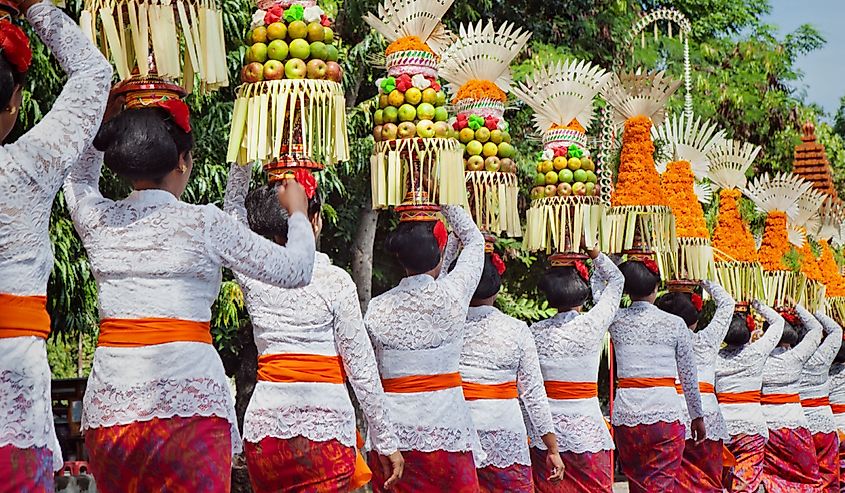 Argentina, Indonesia, and The Philippines tie for eighth with 18 public holidays observed nationwide. These include national holidays such as Independence Day, May Revolution, and Labour Day, as well as religious celebrations like Good Friday and Christmas in Argentina. Indonesia celebrates Prophet Muhammad's Birthday, Chinese New Year, and Islamic New Year, and The Philippines recognizes Eidul Fitr, the Day of Valor, and the Immaculate Conception. 
In Argentina, its citizens come from diverse backgrounds and celebrate a variety of holidays. Nevertheless, public holidays are generally aligned with Catholic observances in honor of the country's rich cultural heritage.
In order to celebrate Indonesia's cultural and religious diversity, the majority of these holidays center around the Islamic calendar, while other public holidays recognize important figures or commemorate special events in Indonesian history. 
The establishment of Filipino holidays ensures that all citizens are able to observe and celebrate the special events and festivals associated with their particular culture. Observing these days as national holidays, allows citizens to take part in ceremonies, festivities, and other activities that help keep alive the unique cultures of their respective ethnic groups. Furthermore, these holidays also create a shared sense of pride among Filipino people by giving them an opportunity to celebrate together as one nation.
In Summary
There are a number of countries around the world that offer generous public holiday allowances to their citizens annually. In doing so employers offer employees time away from work which is essential for rest, relaxation, and recuperation. From Nepal to Argentina and everywhere in between, these nations provide their citizens with an opportunity to celebrate important festivals and holidays throughout the year.
Countries With The Most Public Holidays
| Rank  | Country  | Number Of Public Holidays  |
| --- | --- | --- |
| 1 | Nepal | 34 |
| 2 | Iran | 26 |
| 3 | Sri Lanka | 24 |
| 4 | Thailand | 23 |
| 5 | Bangladesh | 22 |
| 6 | Myanmar, Egypt | 21 |
| 7 | Cambodia | 20 |
| 8 | Argentina, Indonesia, and The Philippines  | 18 |
| 9 | India | 17 |
| 10 | Malaysia | 17-24 |
| 11 | Liechtenstein | 15 |
| 12 | Lebanon | 14-21 |