How Rich Is Donald Trump?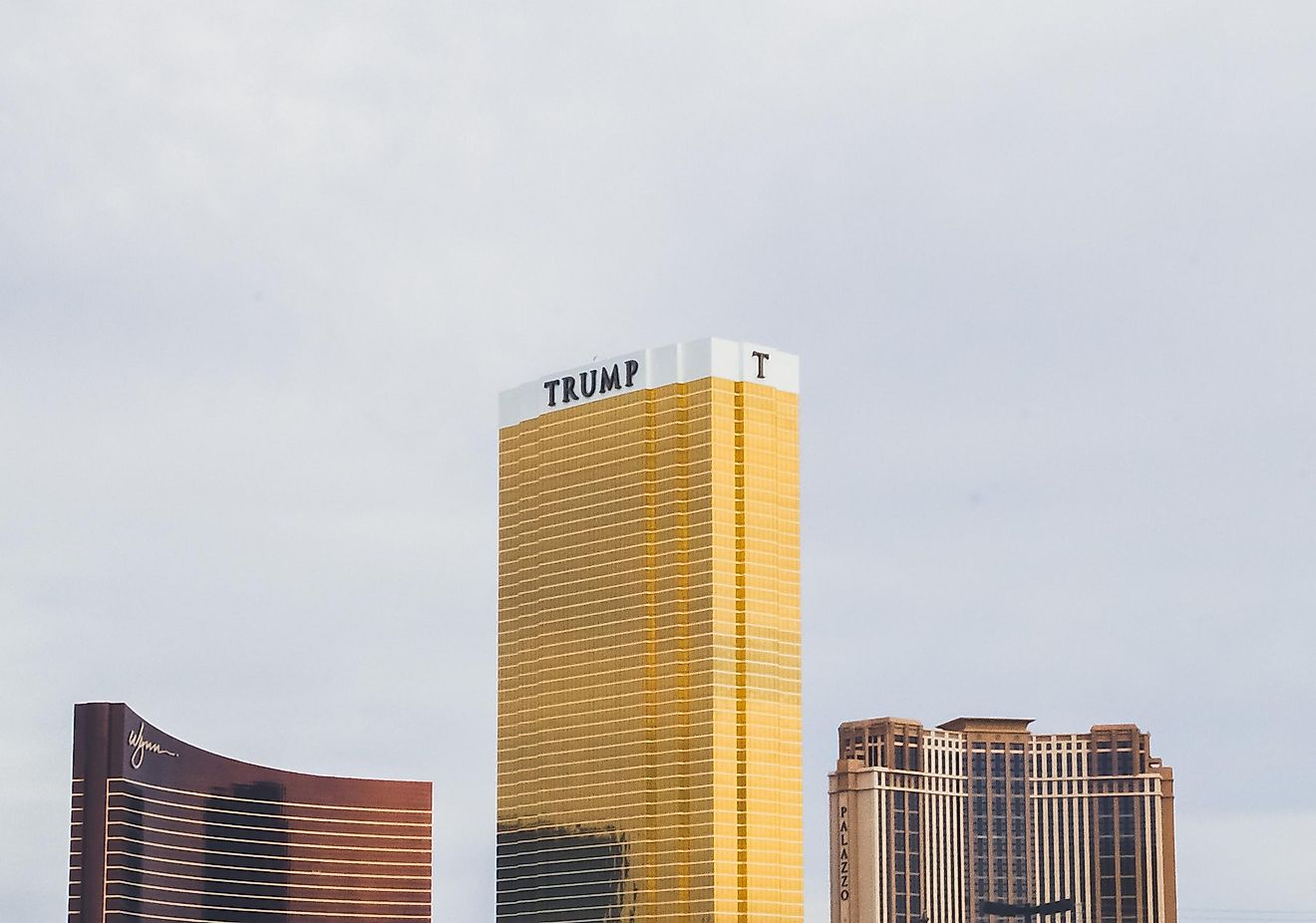 Donald Trump owns hotels, golf courses, brands and other assets.
Donald Trump has refused to release his tax returns to the public while president.
Trump is estimated to be worth just over $3 billion.
Some questions are easy to answer by doing a bit of research, either by book or on the Internet. Others involve the use of general knowledge and perhaps some interviews done in person. 
It is safe to assume that President Donald Trump is a person with many things on the go at once, and therefore that he is unavailable to answer a quick phone call asking about his personal wealth. The trouble is, there are estimates as to what Trump's wealth is online, but to date, there is no conclusive answer as to how much he is truly worth, and so we will have to answer the above question using other's educated guesses. 
On March 1st, 2020, Forbes estimated Trump's worth to be somewhere around $3.1 billion. 
Buildings and Other Properties 
What exactly does Trump own? This billionaire's New York real estate has been estimated to be worth about $1.5 billion, give or take a few dollars. In this state, his properties include 1290 Avenue of the Americas, 40 Wall Street, Trump Tower, 6 E. 57th Street (formerly known as Niketown), Trump Park Avenue, Trump Park/Trump Park East, Trump Plaza, Trump World Tower, and Trump International Hotel & Trump New York. 
In addition to these real estate holdings, Trump owns property in San Francisco, Las Vegas, Washington DC, Charlottesville, California, and Chicago. One location is a winery, some are empty vacant lots, and other hotels and highrises. These properties are estimated to be worth about $660 million. 
Trump does not stop at being thrilled by mere lots and buildings, however. He also owns numerous golf courses and clubs, worth about $590 million. These destinations include the infamous Mar-a-Lago in Palm Beach, US golf courses, Trump National Doral in Miami, and golf courses in both Scotland and Ireland.
Brands and Personal Assets
Trump's brand businesses, including Trump Hotel Management and Licensing Business and Trump Product Licensing are said to be valued at around $80 million. 
His cash and prolific personal assets have been estimated to be worth about $310 million. This includes liquid assets, Trump's penthouse in Trump Tower, his personal plane, and numerous homes including residences in Palm Beach, Bedford, New York, St. Martin, the West Indies, and Virginia. 
Taxes
Why is Trump's exact wealth not public knowledge? He prefers to keep it a secret. It is well known that Trump refused to release his tax returns once becoming president.
Presidents are not required by law to release their tax returns to the public, but they often do so anyway, in the name of being transparent. Every sitting president between 1974 and 2012 released their taxes to the public voluntarily while in office except for Gerald Ford. Ford did, however, share some data with the public that included his taxable income, tax paid, and major deductions he had filed. 
It is estimated that Trump earned about $434 million in 2018. The president of the US presently earns a salary worth about $400,000 each year.