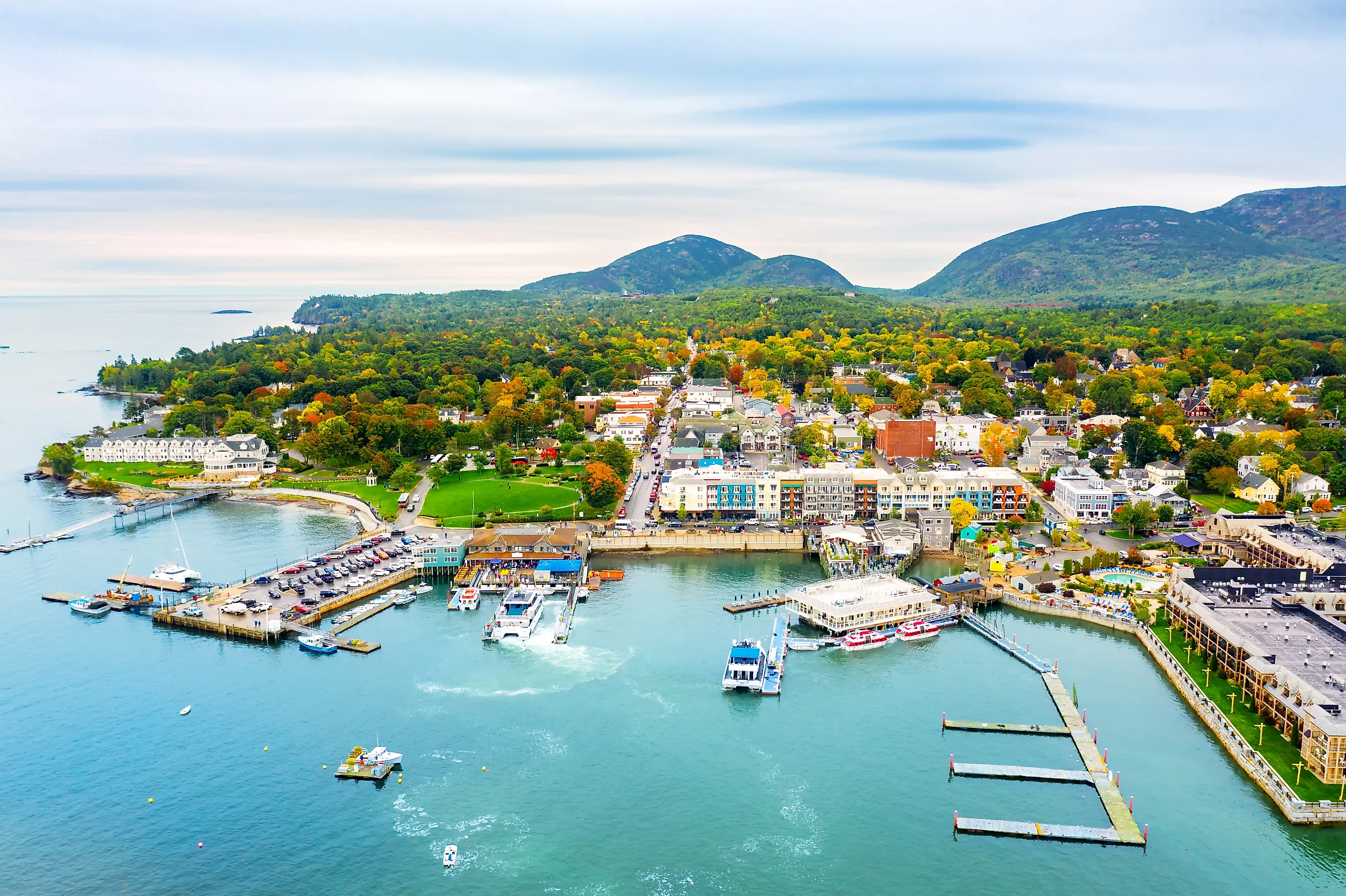 8 Ideal Destinations For A 3-Day Weekend In Maine
Figuring out where you are going to spend that precious 72-hour escape from work is no simple task, but thankfully, states like Maine exist. Each of these locations is a hub for a larger group of activities set against the backdrop of the Atlantic's crashing waves. Thanks to the rural nature of Maine, a 3-day weekend is enough to check out the most important attractions in these towns, so you can enjoy its famous slower pace of life without a need to rush yourself. During your trip planning, you will see that bed & breakfasts across the state hold themselves to the highest standards, so prepare to enjoy homemade New England cuisine in garden-engulfed lodges wherever you end up. Bring an empty belly and a sense of childlike curiosity, and get ready to indulge your inner adventurer.
Portland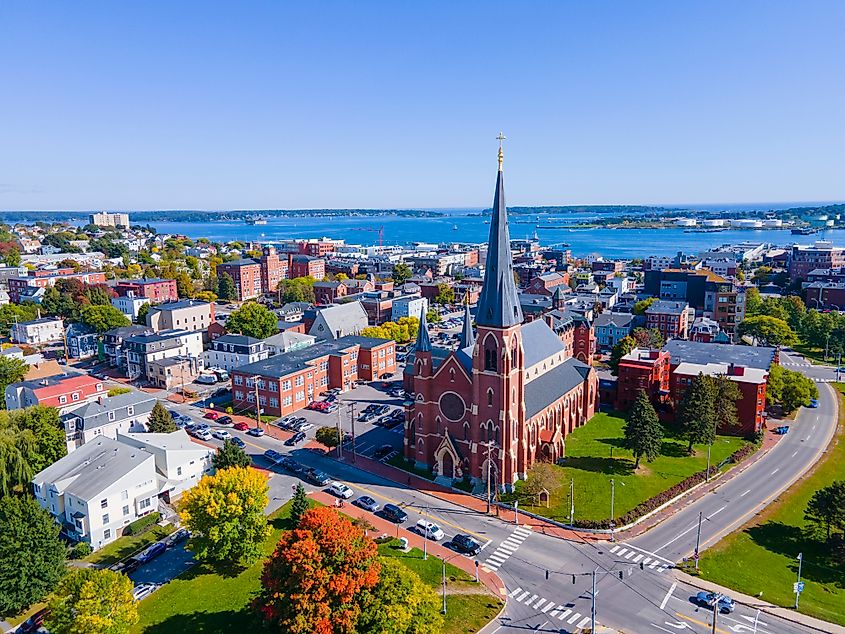 Crashing waves, artisanal goods, and pubs as far as the eye can see; stopping through Portland today is a stop through the best of what New England has to offer. In terms of heritage, the Portland Museum of Art houses extensive collections, and its galleries weave a narrative of American art. Standing tall, the Portland Observatory, the country's only surviving historic maritime signal station, gives testament to the city's seafaring past. Cobbled streets in the Old Port district navigate among 19th-century architecture, offering a peek into Portland's storied past. Guarding the city's harbor, Portland Head Light, Maine's oldest lighthouse, cuts an iconic silhouette against the Atlantic Ocean. Eastern Promenade provides an unparalleled vantage point for sweeping views of Casco Bay. A culinary adventure awaits at Eventide Oyster Co., where the seafood is transformed through innovative methods. Complementing these experiences, tasting local craft beer, for instance, at Allagash Brewing Company, is an essential foray into Portland's microbrewery scene. 
Bar Harbor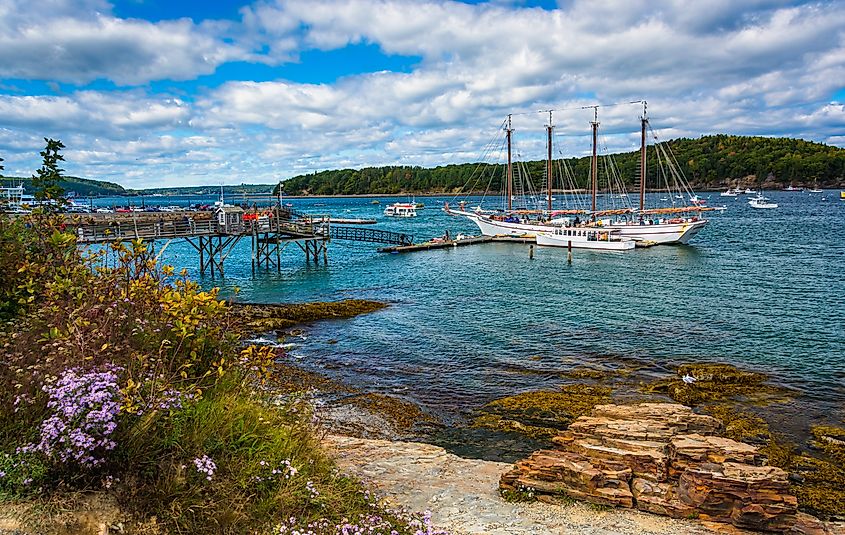 This town is planted on Mount Desert Island, adjacent to the Atlantic Coast. Furthermore, Bar Harbor's proximity to Acadia National Park, a gorgeous expanse of untouched wilds, underscores the town's allure. Thrilling experiences await atop Cadillac Mountain, the East Coast's highest point, offering breathtaking panoramas of shimmering oceans and verdant landscapes. Equally enriching is a visit to the Abbe Museum, an enlightening cultural hub highlighting Native American heritage through intriguing exhibits. The Bar Island Land Bridge, exposed during low tide, provides a unique opportunity for a walk with scenic views of Frenchman Bay. The indulgence of handmade, locally-sourced Mount Desert Island Ice Cream makes for a delightful gastronomic pause. Maritime enthusiasts might witness humpback, minke, and finback whales up close during a Whale Watching tour. Rounding out the experience, a feast of seafood at Geddy's, a beloved local establishment, encapsulates the essence of quintessential coastal Maine living.
Freeport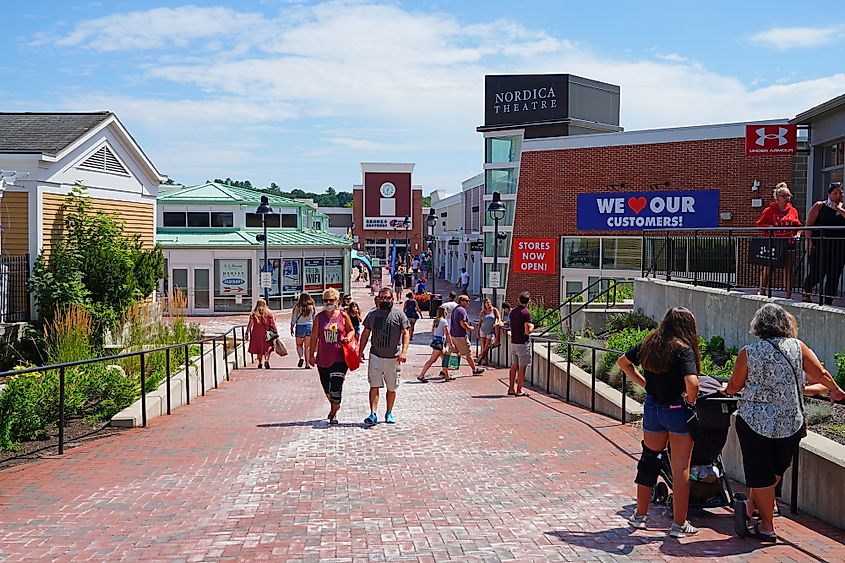 An elegant red-bricked town in Maine, Freeport is beloved for its collection of outlet stores and shopping centers within walking distance. The town stands out as the location for the flagship store of L.L. Bean, a worldwide retailer specializing in outdoor gear and apparel. Beyond shopping, Wolfe's Neck Woods State Park offers ample opportunity for hiking and bird-watching, featuring a variety of trails and diverse avian species. A unique feature of Freeport is the Desert of Maine, an intriguing phenomenon comprising expansive sand dunes, truly an unexpected sight in New England's terrain. A visit to the Maine Beer Company will surely appeal to craft beer enthusiasts, with an impressive array of locally brewed beverages to sample. Those yearning for a tranquil day by the water might opt for a trip to Winslow Park and Campground, where natural beauty abounds. Harraseeket Lunch and Lobster Company offer a delightful culinary experience, boasting a menu featuring local seafood favorites. For history buffs, the Freeport Historical Society offers insightful tours and exhibitions.
Camden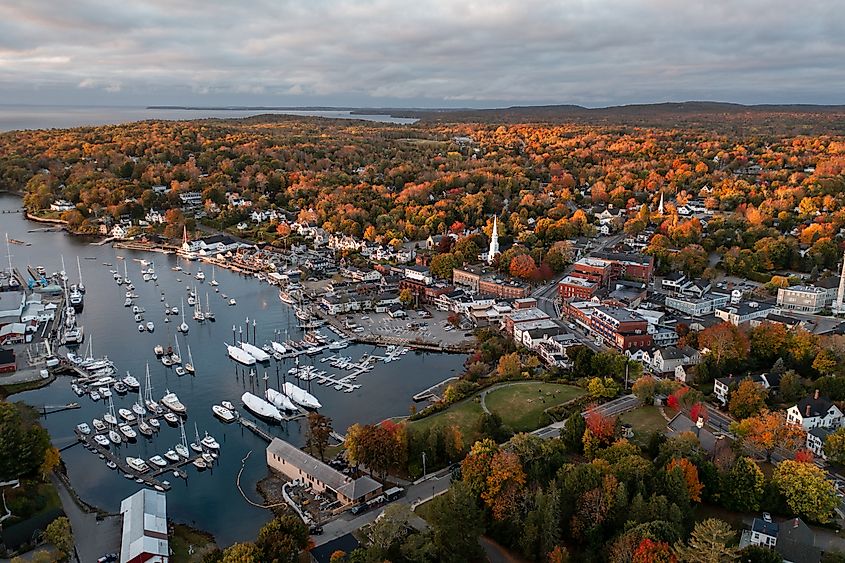 Camden, frequently termed the 'Jewel of the Coast,' sets a high bar. Camden Hills State Park, replete with panoramic vistas from Mount Battie, attracts countless wanderers each year. Downtown Camden is proud of the family stores that line its streets, such as the quirky gift shop "Smiling Cow." Performances at the Camden Opera House allow residents to celebrate local talent while engaging with one another, and Schooner Olad & Cutter Owl offers an unforgettable sailboat tour experience. With its unparalleled charm, Curtis Island Light stands as a striking lighthouse depiction. Cellardoor Winery is another famous stop for those who celebrate all things fermentable.
Kennebunkport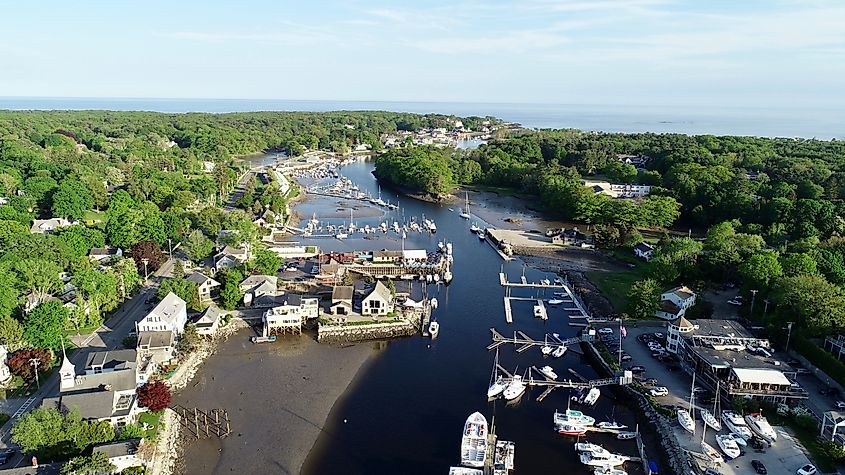 A quintessential seaside town, Kennebunkport provides its own palette of attractions. The Seashore Trolley Museum, recognized as the world's largest electric railway museum, is an unparalleled exploration avenue. Walker's Point, best known as former President George H.W. Bush's summer abode, holds significant historic charm. Dock Square, filled with unique boutiques, invites leisurely strolls through the historic area. A drive along Ocean Avenue gifts scenic coastal views. Cape Porpoise Lighthouse, a coveted photography spot, contributes to the town's iconic imagery. Seafood aficionados rave about the lobster dinner at Nunan's Lobster Hut. Lastly, Captain Lord Mansion, a remarkable bed and breakfast, promises a memorable stay.
Boothbay Harbor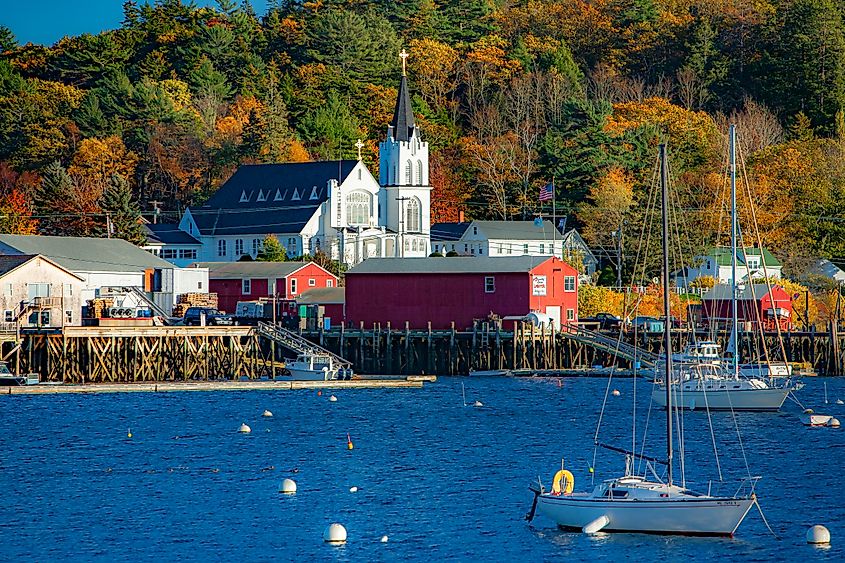 Boothbay Harbor, revered as the boating capital of New England, presents a coastal scene. The Boothbay Railway Village museum provides an intriguing journey through Maine's transportation history, with a collection of vintage cars and locomotives. Majestic natural beauty unfolds at the Coastal Maine Botanical Gardens, which features a stunning array of local flora. Eastern Egg Rock offers breathtaking boat tours, with opportunities to observe seals in their natural habitat. The Maine State Aquarium offers touch tanks, allowing visitors to interact with a variety of marine life. Boothbay Harbor Country Club extends an inviting golf experience in a serene setting. For an epicurean delight, Ports of Italy presents a selection of authentic Italian dishes. Burnt Island Lighthouse's tour includes the keeper's house and spectacular coastal views.
Ogunquit
With its captivating coastline and pristine beaches, Ogunquit serves as an idyllic retreat. The picturesque Marginal Way cliff walk offers panoramic vistas of the Atlantic Ocean. Perkins Cove, boasting boutique shops and eateries, exudes an undeniable charm. The Ogunquit Museum of American Art, renowned for its exhibits and mesmerizing sculpture garden, offers a cultural infusion. Ogunquit Beach invites visitors to its sandy expanse for an afternoon of relaxation, while Footbridge Beach provides a quieter retreat with a distinctive wooden footbridge. For gastronomic adventures, the Ogunquit Lobster Pound serves fresh seafood dishes, and it is a great opportunity for out-of-towners to try Maine's legendary lobster. Noteworthy cultural entertainment is available at the Ogunquit Playhouse, a local theatre hosting a variety of performances.
Bangor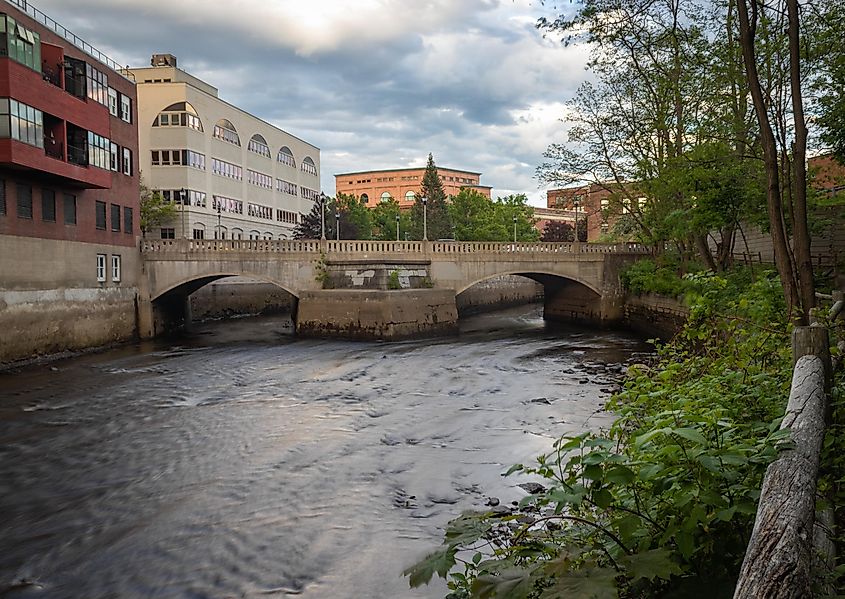 Characterized by its rich history and connection to celebrated author Stephen King, Bangor is a city that invites exploration. One of its most iconic spots is the Paul Bunyan Statue, a towering figure that has become a beloved landmark for memorable photographs. Fans of Stephen King can immerse themselves in the author's world with a visit to his residence and a tour that highlights locales featured in his works. Venturing into the outdoors, Bangor City Forest encompasses a vast woodland area with a network of trails for hiking, biking, and wildlife observation. Furthermore, the Maine Discovery Museum features a variety of interactive exhibits and educational programs for children. For those with an interest in vehicles and transportation history, the Cole Land Transportation Museum provides an extensive collection of land transportation artifacts. 
These eight captivating towns in Maine are not just destinations; they are experiences that invite discovery. Whether it's the seafaring history in Portland or the untouched wilds of Bar Harbor, each of these towns has a unique story to tell. Therein lies the magic of Maine, a place where every turn, every path, and every town paints a different picture of New England's resplendent diversity. It's a journey that transcends the boundaries of travel into the realm of experience.