Not many people include the Hawk Eye State in their travel plans. The Thrillist, for instance, ranks Iowa as the least beautiful state in the US. Admittedly, the 29th state to join the Union does not have many sparkling lakes like Minnesota, rugged mountains like Nevada, or a curvacious coastline like California. Yet even Thrillist that gives Iowa a miserable one star — mentions that the state is home to "some pretty cliffs" and some "breathtaking sunsets" even though it is "flat as hell." Well, Iowa could be flat — but there is a tinge of romance to its flatness. Moreover, the wind-swept prairies, many will agree, are just as breathtaking. And in some regions of the state, especially the Driftless Area in the northeastern corner of the state, the landscape is just as spectacular as anywhere in California or Nevada. To sample this unappreciated state, we reveal 8 ideal destinations for a 3-day weekend in Iowa.
Hotel Julien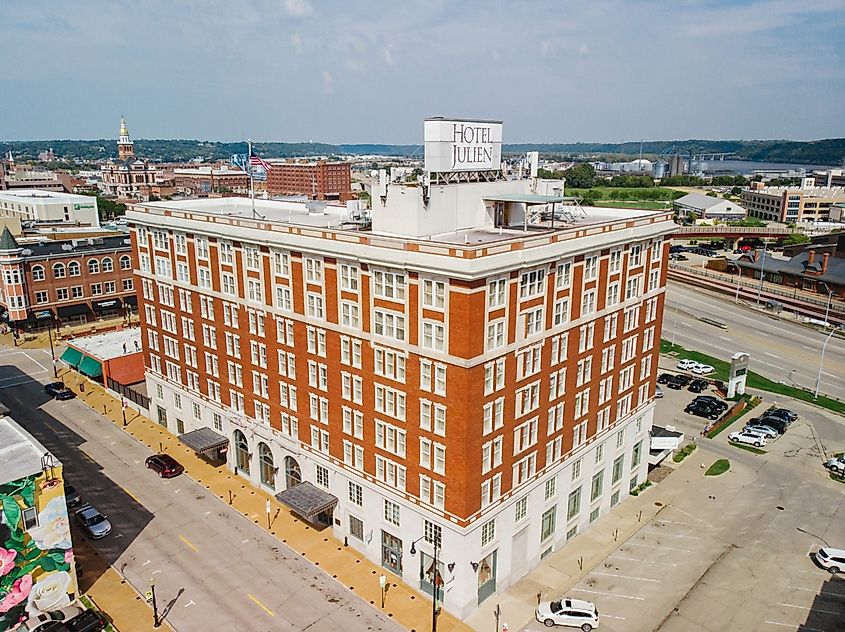 There might be no better place to begin an Iowa adventure than at the historic Hotel Julien. Constructed in 1839, when only eight men had earned the title of President of the United States, Hotel Julien boasts a history that is as intriguing—as its delicacies are delectable. Abraham Lincoln, Mark Twain, and Al Capone, arguably the most infamous gangster in American history, at one time or another, were guests in this hotel. Al Capone, it is said, would book the entire eighth floor. From this vantage position, he would scan the bridge and establish if cops or rival gangs were on his trail. Today, conveniently located in the heart of town, Hotel Julien offers 133 lavish guest rooms and Caroline Restaurant — which TripAdvisor ranks among the best in town.
Dubuque Downtown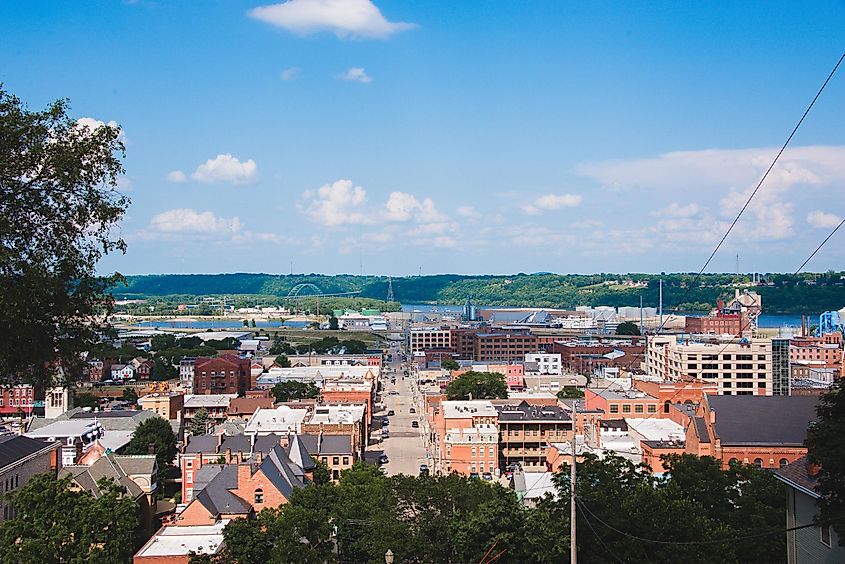 After enjoying a sumptuous breakfast at Hotel Julien, and learning bits of its interesting history, it will be time to go for a walk. Again, there is no better town to start with than Dubuque, the oldest town in Iowa. It will be a pleasure to stroll through one of the most beautiful main streets in Iowa. The downtown boasts wide-open spaces and walkable streets, a beautiful touch of greenery, and quaint, red-brick buildings, some of which are centuries old. Also, squeeze some time at the Mathias Ham House, and stand face-to-face with the oldest building in Iowa—besides learning a lot about the area's rich history. Remember, Mathias Ham House is open from Memorial Day Weekend to Labor Day. 
National Mississippi River Museum & Aquarium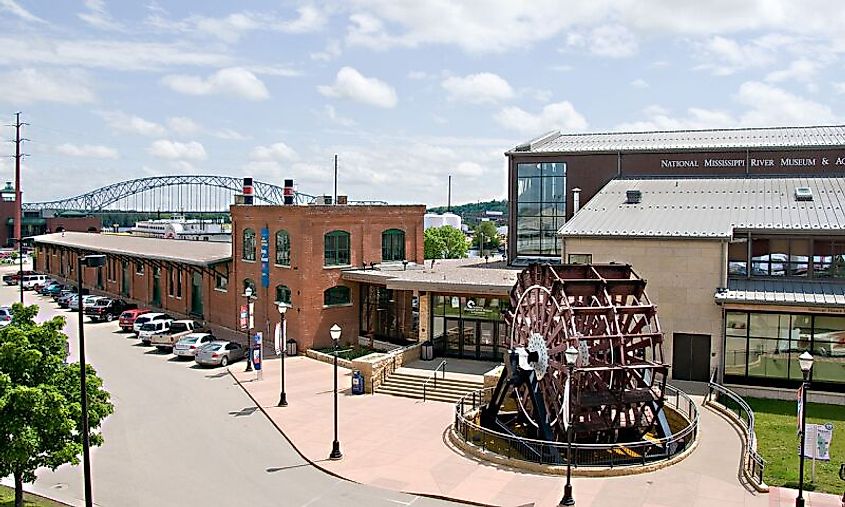 A first-time visitor will want to grab a pizza that no taste bud will ever forget, a hot spaghetti—or the best Italian meal in town—at Marco's Italian & American Foods. This property is also conveniently located right in the heart of town at 2022 Central Avenue. After this, an afternoon spent at the National Mississippi River Museum & Aquarium—will be an afternoon well spent. Situated on the banks of the Mississippi River, this museum is the largest of its kind that is dedicated to the history of the Mississippi River and its watershed. Moreover, it is not just a museum. It has a big aquarium, a decently-priced cafe, and not one– but two gift shops. Another popular draw to this gem of a museum is the William M Black dredging ship, once a used during WWII on the Missouri River.
Mines of Spain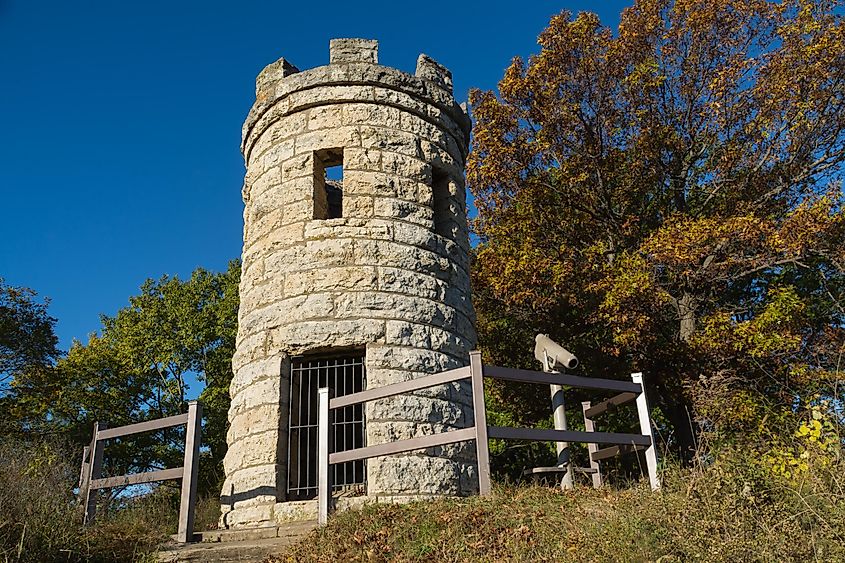 After spending the night in Hotel Julien, perhaps where Al Capone once lay his head, or better still, the man who issued the Emancipation Proclamation, it will be time to hit the road to the Mines of Spain. The reason Mines of Spain should be on everyone's itinerary is that no other spot in Iowa dispels the notion that Iowa is a pancake of boredom—than the Mines of Spain. Here is where first-time visitors will understand why Iowans do not need Colorado or fawn before it. Mines of Sapin, located about six miles from downtown Dubuque, is inch after inch of implausibly spectacular scenery. No one sees this park's towering mountain bluffs without changing his view of the 29th state. Whether one will want to bike, hike, or just sit down and wonder, Mines of Spain is a perfect fit.
Dubuque to Decorah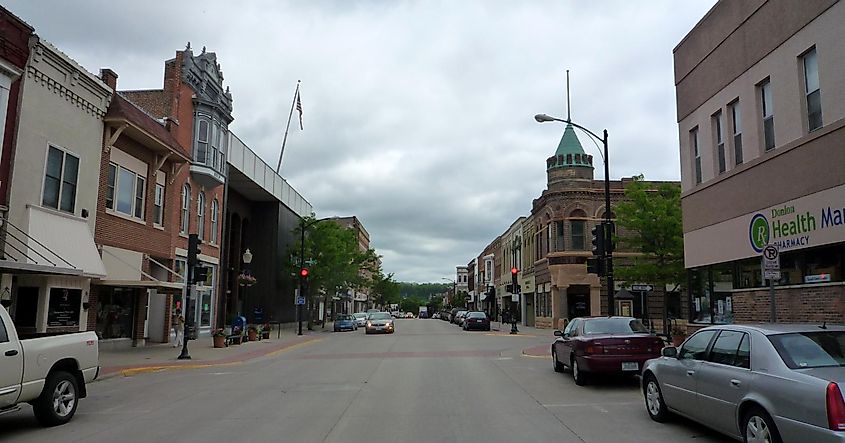 After spending the morning of the second day at Mines of Spain, it will be time to check out from Hotel Julien and hit the road in the afternoon for what many regard as the most picturesque road trip in the entire state. That is the drive from Dubuque to Decorah. For a distance of about 100 miles, this is a drive that should ordinarily take about two hours. However, for those who will want to appreciate the amazing scenery along this stretch, even four hours may not do it justice. Encircled by gasp-inducing cliffs, spectacular limestone bluffs, and other panoramic vistas, meandering through this wild Apalachia-like expanse will offer an experience of a lifetime. On the way, be sure to pick some honey at Johnson Honey Farm just outside historic Guttenberg.
The Hotel Winneshiek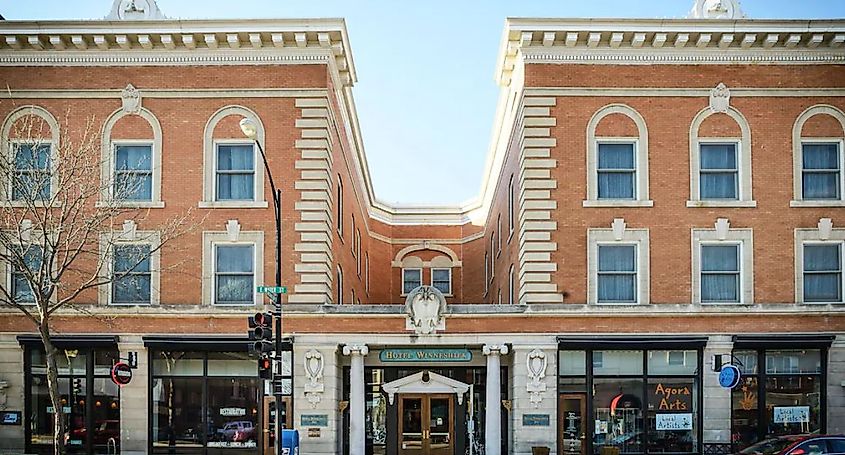 After what will be a road trip to treasure, an Iowa first-timer will find himself hungering for a bite and a comfortable place to rest for the night. A good option for dinner will be Rubaiyat Restaurant, located at 117 W Water Street. This property holds TripAdvisor's 2022 Travelers' Award. After this, check in at the historic Hotel Winneshiek. The stone walls of this gorgeous Beaux Arts-style building have seen more than a hundred winters. Then again, "Winn," as this hotel is sometimes called, has played host to both ordinary Midwest folk — and royalty. For instance, in 1939, the year Hitler invaded Poland, this hotel hosted Norway's Crown Prince Olav and Crown Princess Märtha. Also, for someone whose legs are already tired, Hotel Winneshiek is easy to find as it is located right in the heart of downtown.
Dunning Springs Park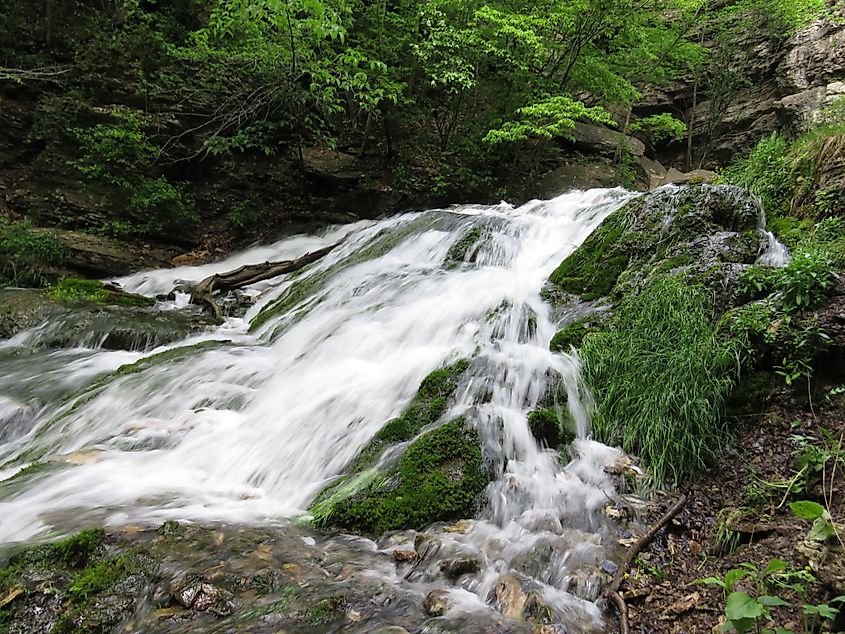 After enough rest at the Hotel Winneshiek, and enjoying a hearty breakfast, it will be time to hit the road for the last day of adventure. Fortunately, ethereal vistas and several outdoor opportunities at Dunning Springs State Park— will make for a well-spent morning. This Iowa gem is conveniently located a few steps from Decora downtown and will be easy to reach. Attractions here include a spectacular 200-foot waterfall, several miles of panoramic hiking trails, gasp-inducing limestone bluffs, and much more. If one is not a hiker, Dunning Springs offers cool, quiet shades where one can meditate— or just sit and listen to the running water. Besides, this spot is minutes to Ice Cave, another Iowa secret worth discovering.
Decorah Downtown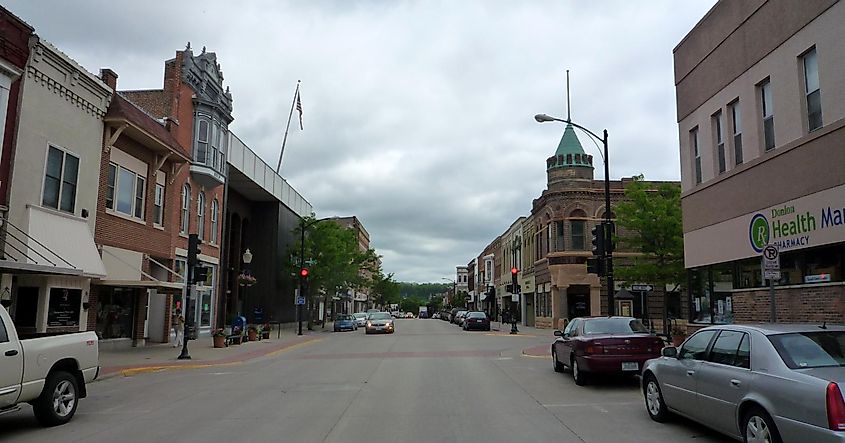 Decora downtown is a fitting capstone to an Iowa trip. It will feel like saving the best for last. The town is consistently ranked not only among the most beautiful in the state — but also in the whole country. And it is not just about beauty. According to Livability, Decora is among the country's top 100 Best Small Towns. If Decorah's downtown cannot be called charming,  then the word "charming" has lost its meaning. The walkable downtown plays host to a decent shopping scene, one that features quaint, locally-owned stores and boutiques. That said, the best way to spend an afternoon in Decorah will be to check out Vesterheim, the most comprehensive museum in America that is devoted to one ethnic group. This done, it will be time to treasure the memories and resume the rat race.
The Takeaway
Iowa, it is true, does not have the beaches of Florida, the mountains of a Nevada, the ruggedness of a California, or the lakes of a Minnesota. Because of this, many dismiss it as not worth the time—or someone's hard-earned cash. But that is the attitude of one who has never set foot in the 29th state, especially the Driftless Area located in the northeastern corner of Iowa. To prove this for oneself, book a room at Hotel Julien and start a three-day adventure that will feature the Mines of Spain, what is arguably the most picturesque drive in the state, and a beautiful downtown whose fame spans the whole breadth of the country.