Throughout US history, many gangsters left their mark in society. Most of the time, that mark was negative. When discussing who the most feared one was, it is hard to be objective. Most of the famous gangsters lived long before most of us were born, so we could not have felt the full impact they had on society. 
The lives of gangsters are the subject of numerous movies and books, some of which were quite popular, and one name is constantly referenced as the most notorious gangster that ever lived. That man is Al Capone, also known as the "Public Enemy No. 1". He was the most powerful mob boss in Chicago, even though he was born in New York, and is responsible for some well-documented crimes, most famously the Saint Valentine's Day Massacre.
The Birth Of A Gangster
Al Capone was born in New York (Brooklyn), in 1899. His parents were Italian Immigrants. During his youth, he joined the James Street Boys gang, and it was there that he met his mentor Johnny Torrio. He also worked as a bouncer in many premises related to organized crime, such as brothels. Later he moved to Chicago to work as a bodyguard for Johnny Torrio, who trusted him immensely.
Torrio was the head of a criminal organization that mostly dealt with illegally supplying alcohol. This was during the Prohibition era, and they were both politically protected by the Unione Siciliana, an organization that dealt with giving Italians as much political power as possible in the US.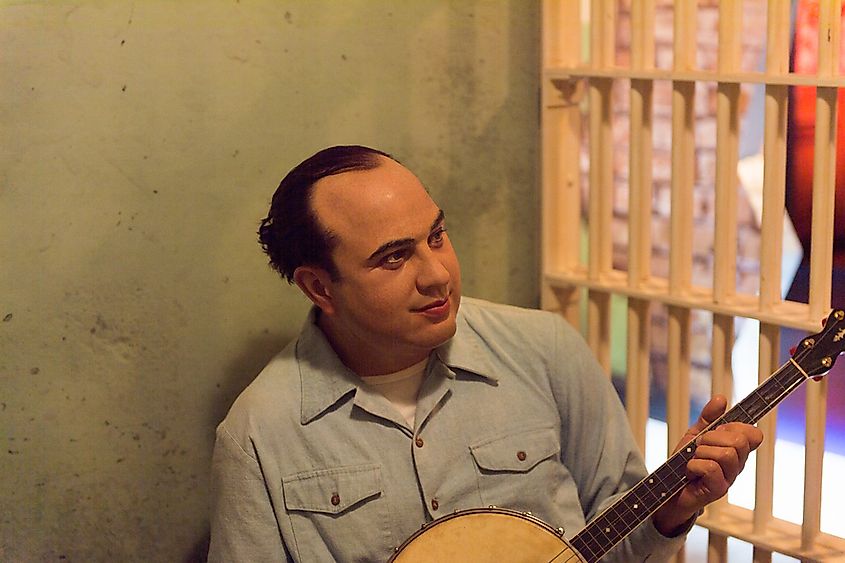 During one of the conflicts with the North Side Gang in Chicago, Torrio was almost killed, and he decided to retire. He handed over the control of his criminal projects to Capone. Al Capone showed to be extremely business savvy, and he managed to expand the bootlegging business. However, he used violent means to do so, which brought the attention of the law and the public to him. He was protected by the mayor and had connections within the police, so he was safe from law enforcement. 
The Saint Valentine's Day Massacre
According to multiple reports from that time, Capone adored the attention of others. One example would be that whenever he would appear at sports games, he would receive cheers from the audience, which he enjoyed greatly. Despite being feared by people, he made donations to charities, and some people compared him to Robin Hood. However, one event completely shattered the fake illusion of him not being a dangerous man.
The event in question was the Saint Valentine's Day Massacre. It happened on February 14th, 1929. Seven people who were members of the North Side Gang were brutally killed in broad daylight by associates of Al Capone. They were lined up and shot by four people dressed as police officers. It was a part of an ongoing feud to control organized crime in Chicago.
After that, people started seeing Capone for the dangerous man he is. The police managed to arrest and prosecute him for tax evasion in 1931. He was sentenced to eleven years in prison, but he served only eight. Jail-time was not good for his health, and he died shortly after being released, on January 25th, 1947.