Oftentimes, Iowa is brushed aside as a travel spot in the US, but this midwestern state has a ton to offer to inquisitive sightseers. From gorgeous hiking paths to ancient monuments and cultural sights, there's something for everyone in Iowa. Many hidden treasures are usually missed, even if some cities like Des Moines and Cedar Rapids are renowned.
In this article, we've made a compilation of the seven most underrated cities of Iowa, all of which present a unique experience that you won't find in other popular tourist spots. These areas will astound you with their concealed masterpieces, whether you're searching for a quaint small town aura, a vibrant college city feel, or picturesque natural landscapes. Gather your belongings and set out on a journey to explore the finest of Iowa's hidden gems.
Mason City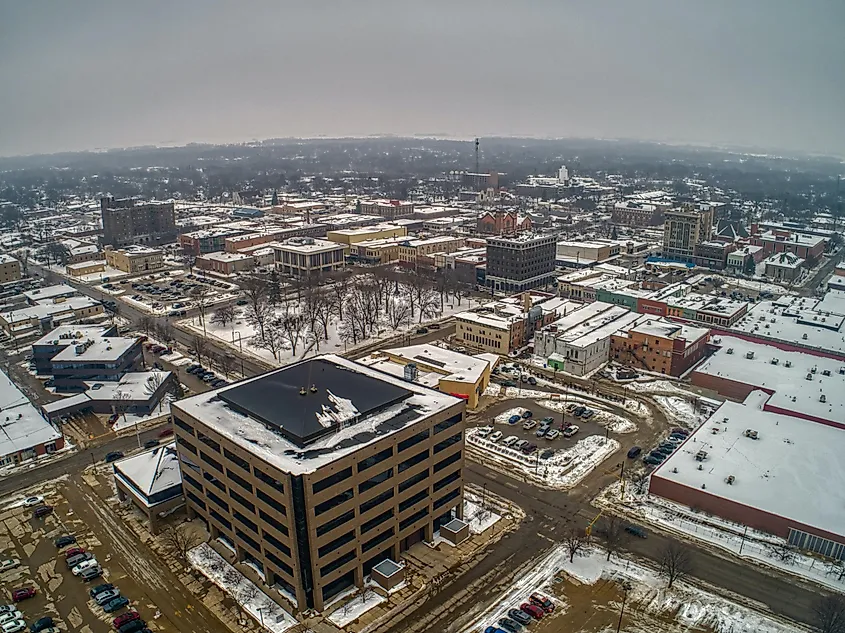 The quaint, alluring small town of Mason City, situated in north-central Iowa, has been given the title "Midwest's Most Prized Possession" by Midwest Living magazine. The Stockman House and Park Inn Hotel are only two of the remarkable buildings in Mason City, which is renowned for its remarkable design. Mason City is also the hometown of world-famous architect Frank Lloyd Wright. In addition to a lively arts atmosphere, Mason City is celebrated for its architecture. Many galleries and museums there showcase both local and global artists. A must-go spot for audio aficionados is The Music Man sq., which contains a gallery committed to the renowned Broadway show "The Music Man," which was crafted by Mason City local Meredith Willson.
Iowa City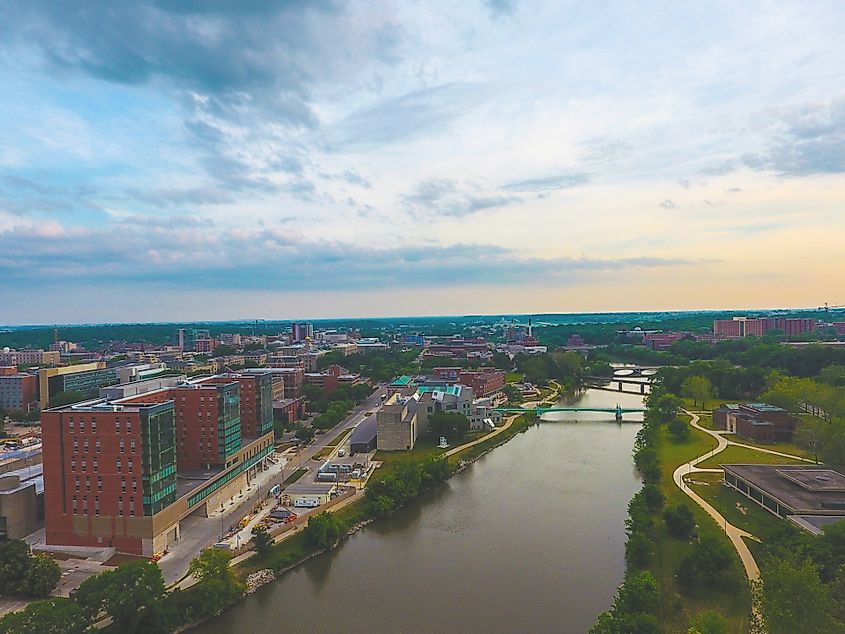 Iowa City, the home of the University of Iowa, is a lively college community featuring a variety of cultural sights, outdoor activities, and culinary destinations. The downtown area is pedestrian-friendly and boasts an array of restaurants, cafes, and stores. The university campus also offers many museums and art galleries, most notably the Iowa Old Capitol Museum, which was once the state's first capitol, and now showcases its history and culture. Iowa City is renowned for its literary activities, with many bookstores and recurring literary events. Nature lovers will find delight in the nearby Coralville Lake, which offers activities such as hiking, sailing, fishing, and camping. A must-visit spot that exhibits fossils from the Devonian period is the area's Devonian Fossil Gorge.
Dubuque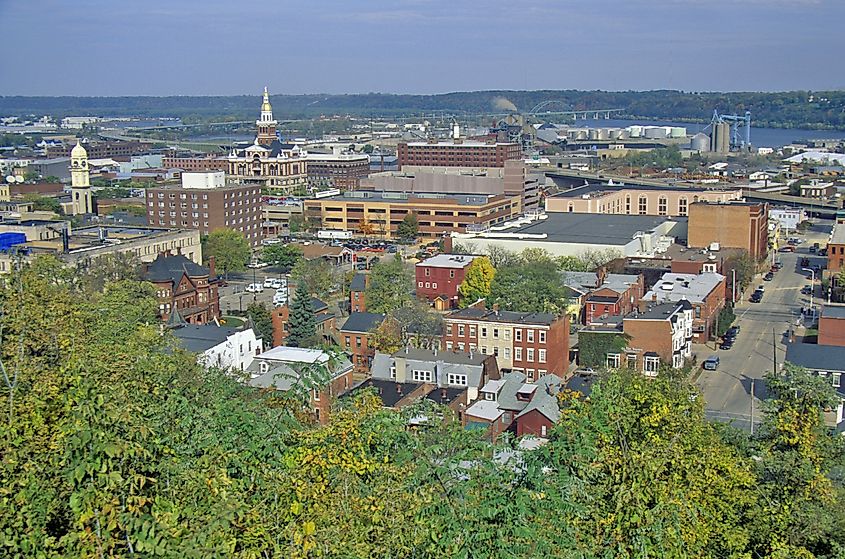 Dubuque, an esteemed settlement nestled along the Mississippi River, has recently experienced a rebirth. A variety of boutique stores, eateries, and breweries now line the downtown area, while the riverfront offers incredible views and recreational activities. The National Mississippi River Museum and Aquarium, which showcases the rich history and biodiversity of the Mississippi River, is one of Dubuque's most popular tourist spots. The Fenelon Place Elevator, a classic cable car granting breathtaking views of the city and river, is a must-visit. For those interested in history, the Dubuque Museum of Art and the Mathias Ham House, a carefully restored Victorian mansion that paints a vivid picture of 19th century life, are two of the city's noteworthy landmarks.
Ames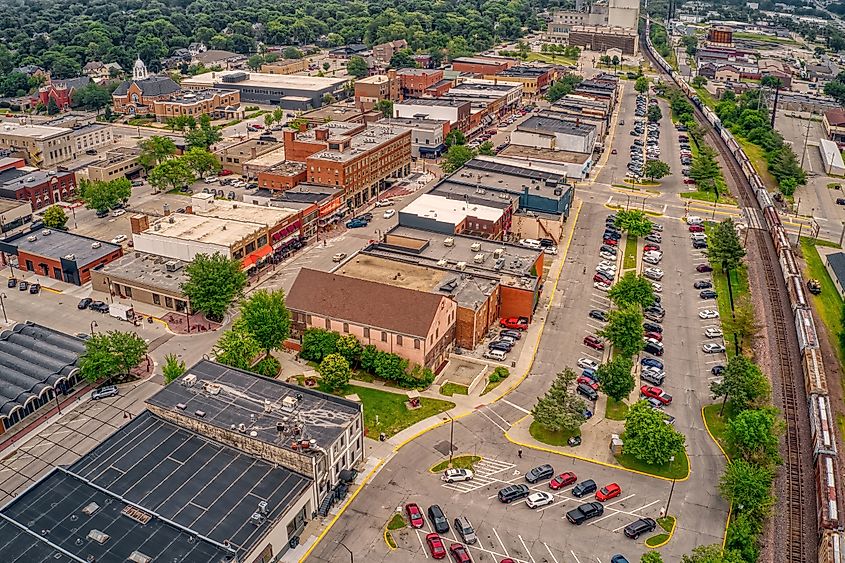 Situated in Ames, the home of Iowa State University, is a bustling college town packed with a variety of cultural offerings, recreational activities, and family-friendly amusements. Of particular note is Reiman Gardens, which encompasses a butterfly pavilion, a greenhouse, and sprawling 17-acre gardens. For art connoisseurs, the Brunnier Art Museum showcases a vast array of paintings and sculptures. Furthermore, the city is renowned for its buzzing music scene, with regional and international artists performing at numerous venues. Finally, the Octagon Center for the Arts provides a range of artwork shows, classes, and workshops open to the public. Outdoor lovers will cherish the close-at-hand Ledges State Park, which offers trekking, al fresco dining, and camping prospects. An additional noteworthy spot that you ought to visit is the Ames Farmers Market, which offers items manufactured in the locale.
Ottumwa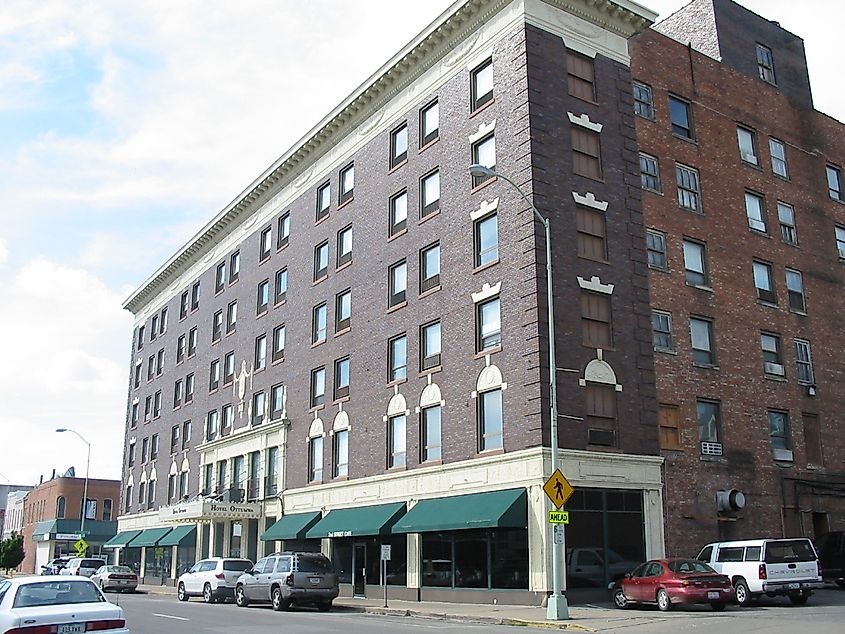 Ottumwa, a humble hamlet in southeastern Iowa, is renowned for its delectable eats, recreational activities, and noteworthy sights. A must-visit spot exemplifying the coal industry that was once the mainstay of the village is the Ottumwa Coal Palace, a venerable structure built in 1890. Also, the town is celebrated for its gastronomic landscape, with a variety of neighboring eateries offering genuine Midwestern fare. For beer lovers, the Appanoose Rapids Brewing Company is a renowned spot that offers a range of local brews. Nature buffs will adore nearby Lake Rathbun, which offers chances to go boating, fish, and camp. A must-see location with walking routes and a butterfly garden is the Pioneer Ridge Nature Area.
Pella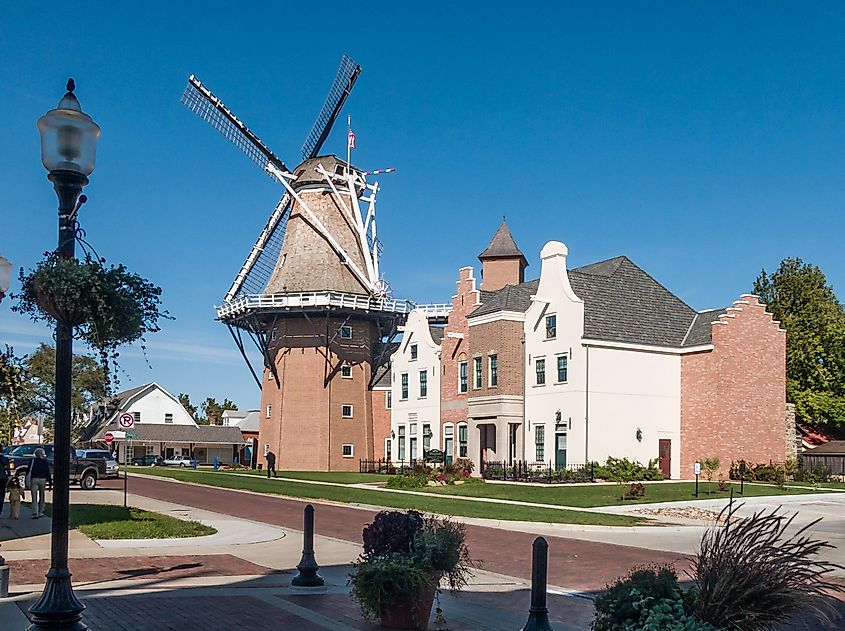 Hailed as "The United States' Dutch Jewel," the small town of Pella in south-central Iowa is renowned for its yearly festivities, iconic construction, and culinary treats. A must-visit spot, the Pella Historical Village and Vermeer Windmill Museum is home to a selection of ancient edifices, items, and a fully-functional windmill. The city is also celebrated for its gastronomy, with a variety of close-by patisseries selling genuine Dutch pastries and bread. Jaarsma Bakery is especially renowned for its Dutch letters, which are buttery pastries filled with almond paste. Adventure seekers will be glad to know that Lake Red Rock, which offers opportunities for sailing, angling, and trekking, is in the vicinity as well. A must-visit spot is the Central College Campus, which has a gorgeous grounds and holds a variety of social events all year round.
Decorah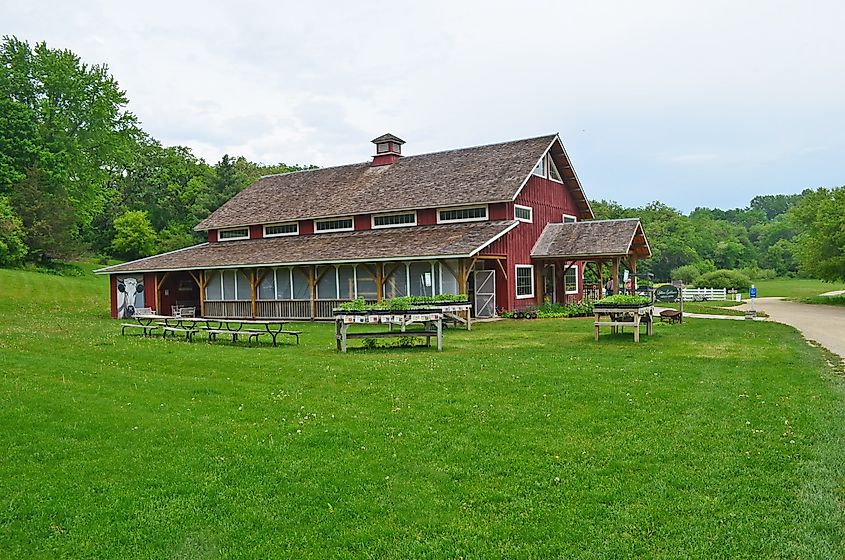 Northeast Iowa's Decorah is a charming little municipality with a plethora of ancient, cultural, and ecological draws. The Trout Run Trail and the Ice Cave Hill Trail are two of the town's renowned picturesque trekking and cycling routes. The Vesterheim Norwegian-American Museum, which exhibits the story and culture of Norwegian immigrants to the US, is one of Decorah's major tourist attractions. The town is likewise a hub for a variety of studios and galleries for local and foreign artists. The close by Decorah Fish Hatchery, which features tours and educational displays about fish and wildlife conservation, will entice outdoor lovers. The town is celebrated for its energetic music ambience, with countless spots displaying both domestic and foreign performers.
In Conclusion
When ruminating on a getaway, Iowa may not be the first state that springs to mind, but it is home to a plethora of often-overlooked destinations. Uncover the past, culture, recreational activities, and delectable eats that the seven least-known Iowan cities have to offer. Each has its own unique appeal, from Pella's characteristic architecture and gastronomic delicacies to Decorah's picturesque scenery and cultural sights. Unlike Ottumwa, a small hamlet that commemorates its history and boasts a flourishing cuisine scene, Ames, a college town, offers a variety of cultural attractions, open-air activities, and family-friendly experiences. Finally, Des Moines, the state capital, flaunts a bustling city feel and sites to visit such as the East Village and the Pappajohn Sculpture Park. Hence, consider journeying to one of these 7 least-known cities in Iowa if you're searching for a getaway spot that has something for everybody.