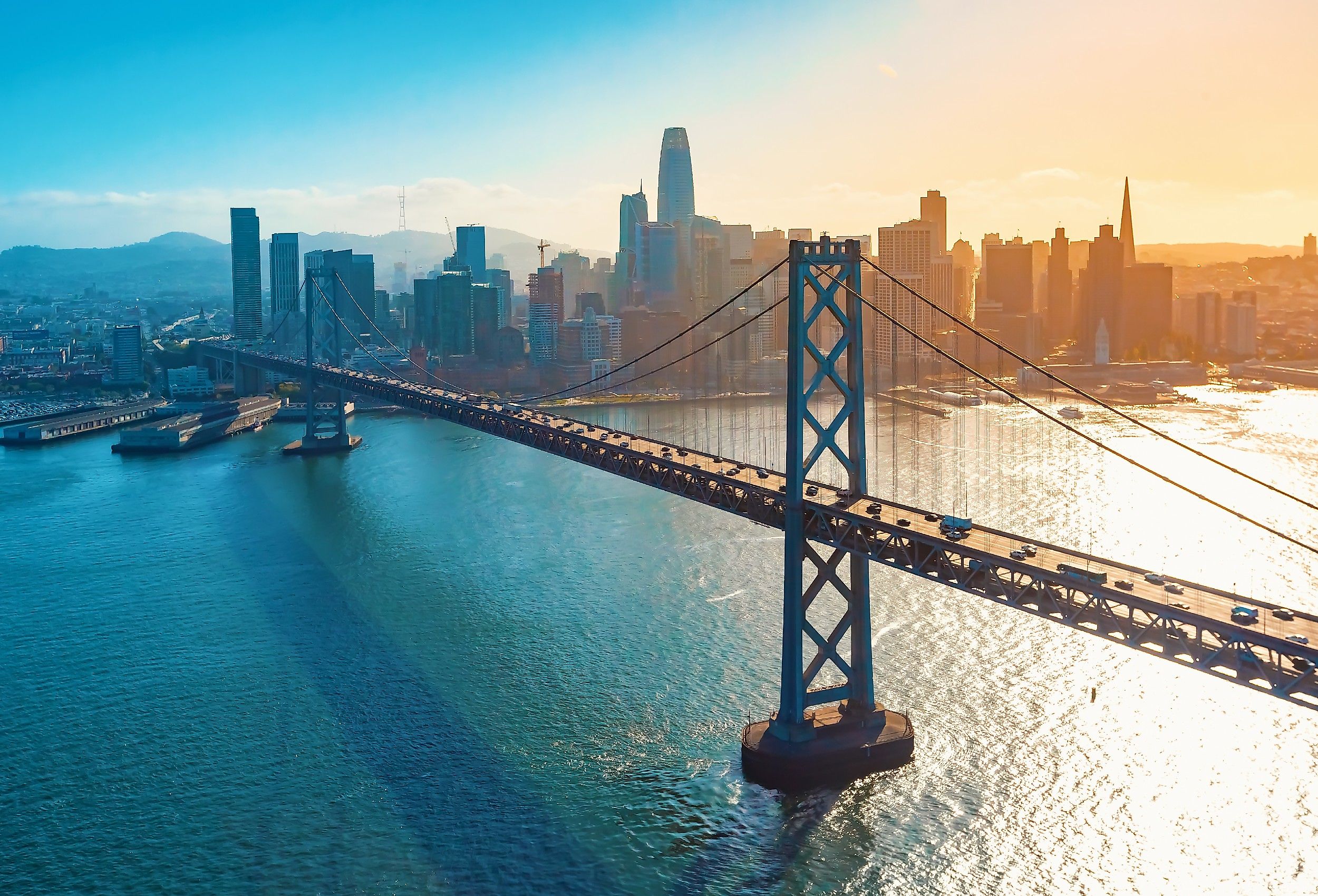 7 Ideal Destinations For A 3-Day Weekend On the Pacific Coast
The stunning Pacific Coast offers many iconic places to visit, with sun-kissed beaches, breathtaking views, incredible parks, mountains, lakes, and cosmopolitan cities all nearby. The Pacific Coast offers something for everyone, whether you enjoy the outdoors, are a history buff, or want to try your hand at surfing. Take the chance to see this unique region's diversity and beauty. Discover thriving cities set against the mighty Pacific Ocean or quiet seaside communities. Find natural wonders, delicious cuisine, and awe-inspiring landmarks, all of which will leave you wanting more. On the Pacific Coast, you can easily go wine tasting and whale watching all in one day. So pack your weekend bag and set out on a coastal adventure!
San Francisco, California
Without question, San Francisco is among the most remarkable destinations on the Pacific Coast. Begin your journey by seeing the city's most recognizable landmark, the stunning Golden Gate Bridge. The Bridge delivers some of the most magnificent views of the city and harbor. Visitors can also enjoy a bird's-eye view of Alcatraz Island, another must-see attraction in the city. The 1.7-mile-long Golden Gate Bridge is accessible to bikers, pedestrians, and wheelchair users.
Rent a bicycle in San Fransisco and visit the picturesque town of Sausalito. Scoma's in Sausalito serves some of the best seafood in the Bay Area, including Dungeness crab and clam chowder. Another excellent site to sample the cuisine is the iconic Fisherman's Wharf. Visit the pier for shopping and a photo opportunity with the resident sea lions. There are many wonderful places to stay in San Francisco. History buffs might choose to stay at the Fairmont Hotel, a San Fransisco staple. This luxurious hotel is close to all of the attractions San Fransisco has to offer and boasts amazing city views. With so much to do and see, a three-day getaway in this extraordinary city will leave any visitor wanting more. 
Astoria, Oregon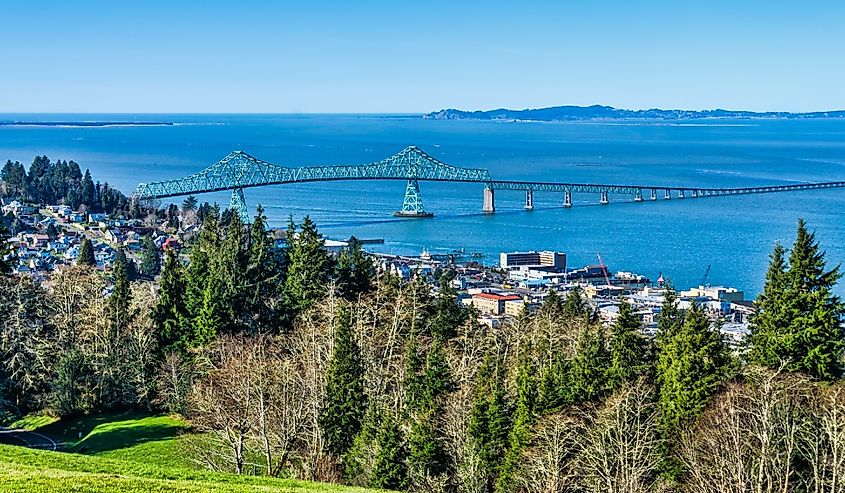 Situated where the Columbia River and the Pacific Ocean converge is the city of Astoria, Oregon. Enjoy the breathtaking views as you watch these two strong bodies of water come together dramatically. Discover the recognizable Astoria Column, an imposing structure that provides panoramic views of the city, river, and surrounding areas. Astoria's fresh seafood delights foodies and visitors alike. Enjoy delicious dishes with succulent salmon, large oysters, or Dungeness crab. Don't miss the chance to enjoy Astoria's renowned fish and chips, which are expertly battered and fried to crisp perfection.
Visit the renowned Cannery Pier Hotel to round out your Astoria experience. This opulent boutique hotel towers atop a pier and provides breathtaking views of the river and Astoria's famed waterfront. Enjoy first-class amenities and first-rate service while immersing yourself in the city's maritime history. Astoria is a distinctive combination of natural wonders, mouthwatering cuisine, and a laid-back West Coast vibe. 
Redwood National Park, California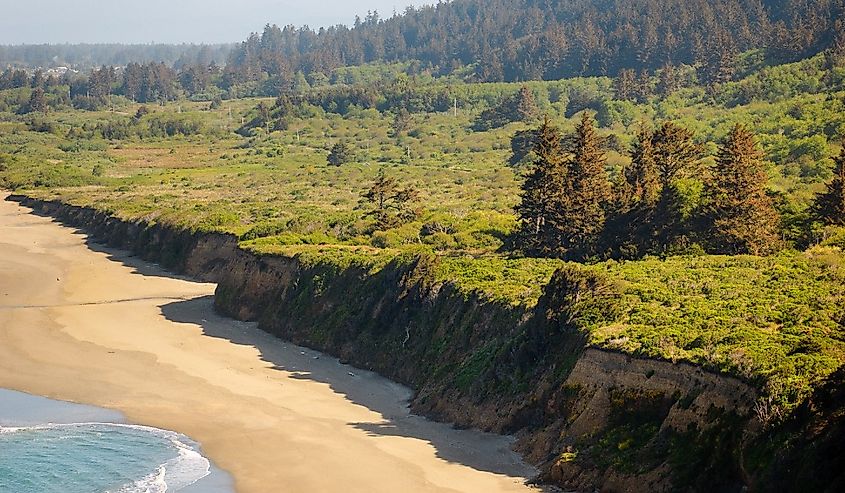 A journey to Redwood National Park is a truly remarkable experience. The stunning beauty of the ancient Redwood trees will transport you to another time and connect you to nature. Situated along the picturesque coast of the Pacific Ocean, this national park will take your breath away as you admire the colossal redwoods, which can reach over 360 ft and weigh more than 500 tons. The park also features stunning beaches, countless hiking trails, and spectacular lookout points. Visitors flock from all around the globe to experience the magnificent redwoods and their environment. The park was designated a UNESCO World Heritage site in 1980 and is recognized for its ecological importance.
There is so much to do in the park. Trek through Stout Grove and admire the old-growth Redwoods, check out the lush fern canyon, or camp out on Gold Bluffs beach. There are no restaurants in the park but the surrounding towns like Trinidad, Crescent City, and Eureka have great culinary options as well as hotels for those looking for a more comfortable stay. This destination is a paradise for nature enthusiasts; from pristine rivers and verdant meadows to rugged cliffs, it is an unmissable West Coast destination. 
Seattle, Washington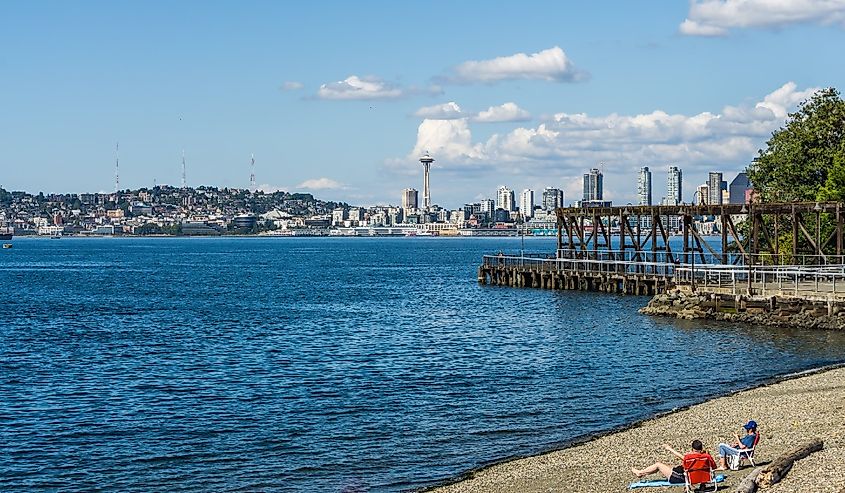 Seattle, Washington, is an iconic American city on the Pacific Coast. It is the home of the grunge movement, Starbucks coffee, and the Space Needle. Seattle sits on Puget Sound, just a couple of hours south of the Canadian border. This beautiful coastal city makes for a great weekend getaway. Explore the vibrant city, known for its striking skyline and diverse culture. Observe breathtaking panoramic views of the city and surrounding landscapes from the top of the iconic Space Needle.
Experience the lively atmosphere of Pike Place Market, where you can browse through fresh produce and artisanal crafts, savor delectable seafood, or enjoy a Seattle-style hot dog topped with cream cheese and grilled onions, a local specialty. Explore the cuisine of Seattle's vibrant Asian community. This city has many tempting culinary options, from Ramen to Sushi to spicy Thai curries. Hop on one of the many ferries and explore Bainbridge Island or Vashon Islands. This alternative city is best enjoyed from the water. The Edgewater Hotel makes for a perfect base and offers amazing views of the Pier. Pack a warm hat and your favorite plaid shirt, and head to Seattle to explore what the Pacific Coast has to offer.
Monterey, California
Monterey, California, captivates visitors with its wild natural beauty, west coast charm, and captivating wildlife. Book a room at the beautiful Monterey Plaza and Spa, located on the famous Cannery Row. Enjoy a romantic walk on Lover's Point Beach, get up close and personal with some aquatic animals at the Monterey Bay Aquarium, or book a whale-watching tour.  Monterey is famous for delicious seafood. Restaurants like Fish Hopper, Old Fisherman's Grotto, or The Sardine Factory serve delectable clam chowder, succulent oysters, and much more. A delightful fusion of coastal beauty, culinary delights, and charming streets awaits in Monterey, California. Enjoy the fresh seafood, immerse yourself in the area's fascinating history, and make lasting memories here.
San Diego, California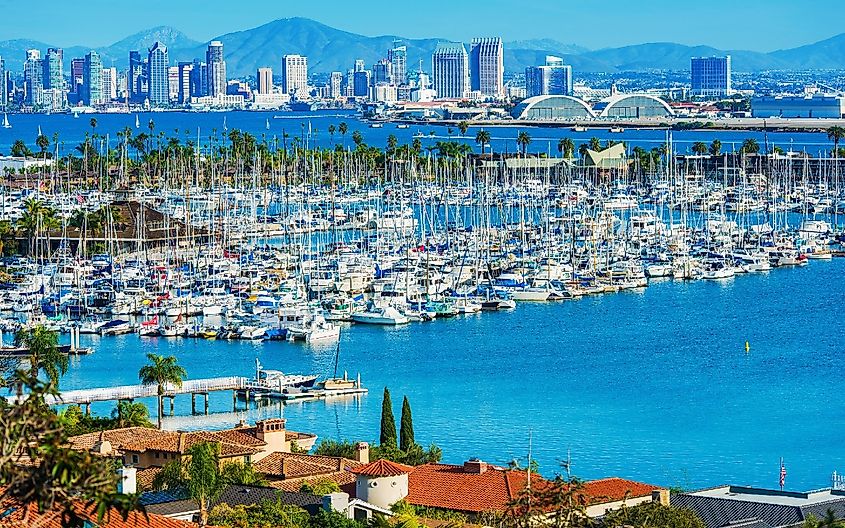 Less than an hour North of Mexico lies San Diego, a city of countless attractions and delectable cuisine. With its proximity to Mexico, San Diego is one of the best spots in the United States to try authentic Mexican cuisine. Visit Oscar's Mexican Seafood for their famous fish tacos, a favorite among locals and visitors alike. Stay at the quirky Hillcrest House Bed and Breakfast, located close to the famous San Diego Zoo. Visit the stunning Balboa Park, an urban oasis full of lush gardens and museums.
For history buffs, San Diego offers the USS Midway Museum and the staggering Cabrillo Monument. La Jolla Shores Park is the perfect place for a sunset walk with the beautiful Pacific Ocean as a backdrop. For visitors looking for outdoor adventure, Torrey Pines State Park is a short car ride from the city with hiking trails and stunning West Coast vistas. With so much to do and see, San Diego is a perfect Pacific Coast location for a long weekend getaway.
Cannon Beach, Oregon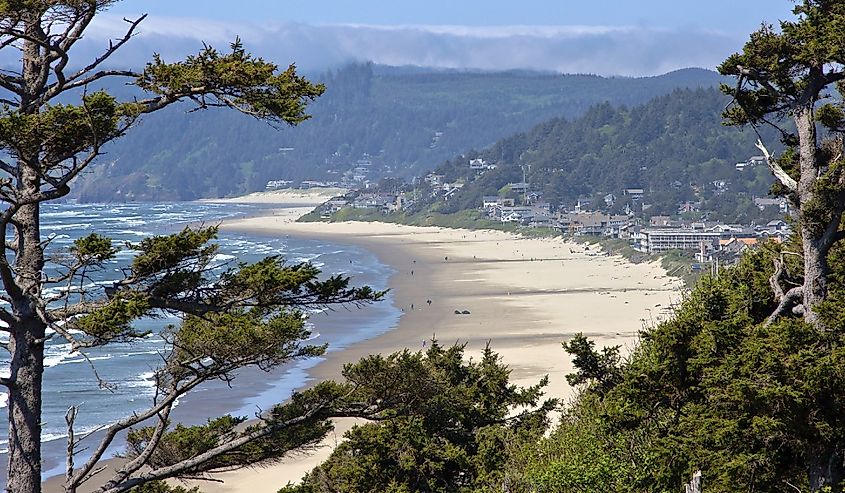 Small-town charm and West Coast beauty come together in the town of Cannon Beach, Oregon. Cannon Beach has the perfect maritime climate, with mild winters and pleasantly cool summers. Walk to the beach and admire the stunning Haystack Rock, a 235-foot rock formation that juts out of the sand. The monolith, known as "The Rock" among locals, is a million years old and considered a Marine Garden.
Consider staying at the cozy Stephanie Inn or the oceanfront Surfsand Resort, both of which offer breathtaking views and luxurious amenities. Don't pass up the chance to visit Ecola State Park, which offers scenic trails and expansive views. Pack a picnic and admire the unique terrain as ancient forests meet the Pacific Ocean on sandy beaches. The natural splendor, peaceful atmosphere, and small-town charm of Cannon Beach make it the perfect weekend getaway location. Enjoy the charming downtown area, the breathtaking coastal scenery, and the flavors of the Pacific Northwest.
The Pacific Coast is the ideal location for those seeking adventure, natural beauty, and unique coastal communities. These locations offer the ideal fusion of iconic attractions, natural beauty, cultural experiences, and delectable cuisine. Each place has its own allure, from the enchanting Redwood National Park to the vibrant cityscape of San Francisco and the coastal charm of Cannon Beach. These places have something to offer for anyone looking for a Pacific Coast getaway. Discover towering ancient trees, indulge in fresh seafood, and relax in opulent lodgings. A trip to the Pacific Coast promises to be an adventure full of priceless memories.