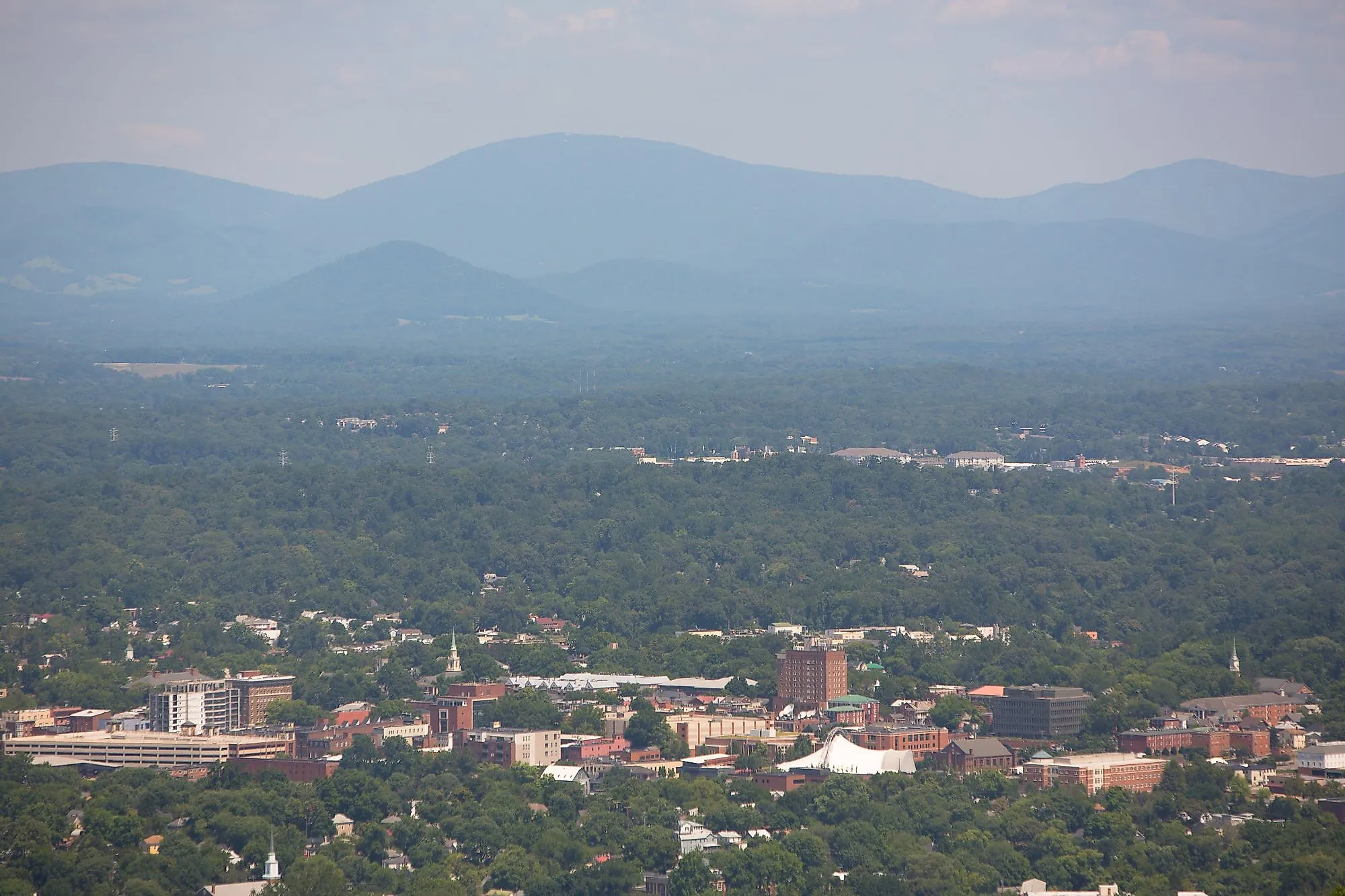 Charlottesville, Virginia
Charlottesville is an independent city situated in Albemarle County in the US state of Virginia. With a total area of 27 sq. km, the city is located at the center of Virginia, lying on the Rivanna River, by the foothills of the Blue Ridge Mountains. Apart from its rich history and culture, Charlottesville is considered to be the heart of the Charlottesville Metropolitan Area that contains Albemarle, Fluvanna, Greene, and Nelson Counties. Moreover, the city is well known for being the home of Monticello - Thomas Jefferson's famed estate as well as the home of the University of Virginia, which made it an educational hub for the nearby towns.
Geography And Climate Of Charlottesville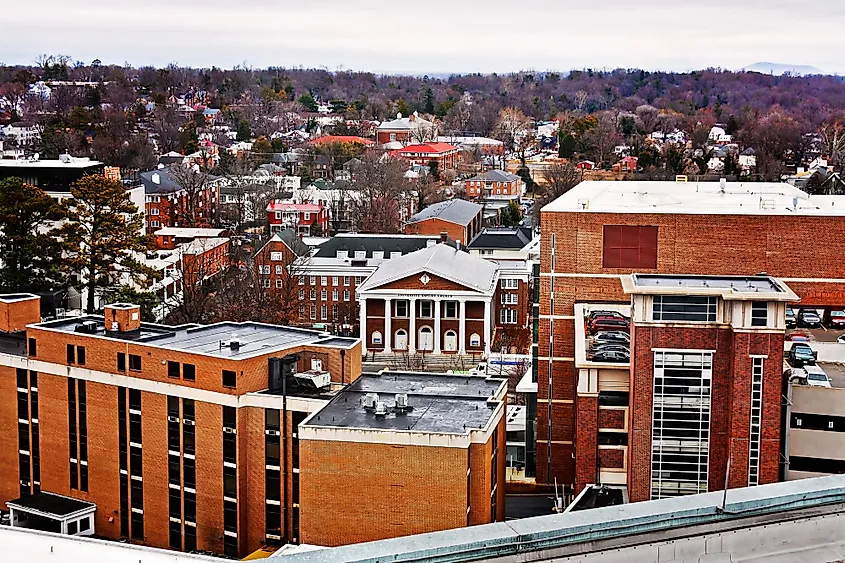 Charlotteville city is surrounded by the county of Albemarle, along the Rivanna River skirting its eastern edge. The city stretches on a 100% land area of 27 sq. km, just west of the Southwest Mountains and paralleling the Blue Ridge Mountains. The city is located about 116km northwest of Richmond, on the main route west of the Tidewater region, and almost 159km away from Washington DC.
Charlottesville experiences a humid subtropical climate characterized by hot, humid summers, mildly cool winters, and cloudy well-watered days around the year. Temperatures vary from -2 °C to 31 °C and are rarely below -9 °C or above 35 °C. It's best preferred by tourists to visit the city during June and from August to October for warm-weather activities and avoided in January and February when it's at its coldest and occasionally snowy.
Brief History Of Charlottesville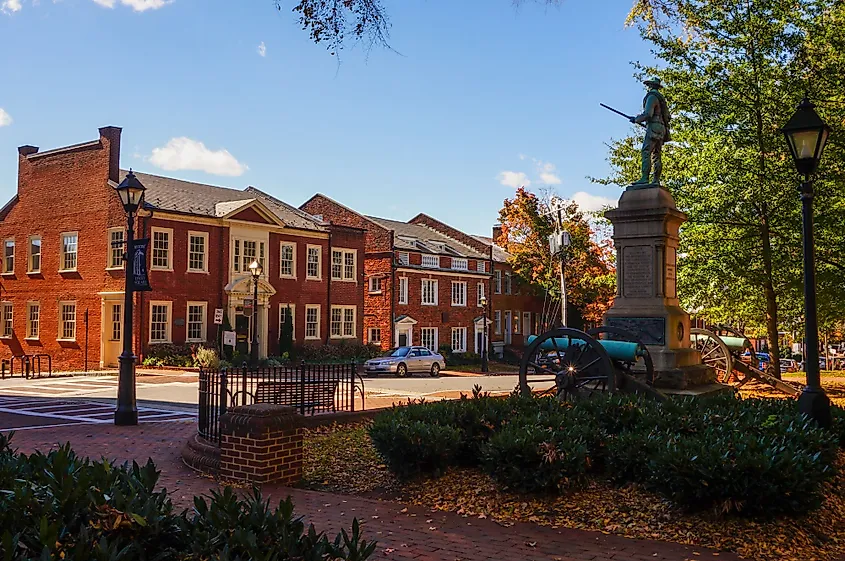 Charlottesville was named after Charlotte of Mecklenburg-Strelitz, the Queen of Great Britain, and was settled by the British settlers in the 1730s after being a part of Monasukapanough - an area occupied by Monacan village. In 1762, Charlottesville was established by an Act of the Assembly of Albemarle County. Later on, during the American Revolution, Charlottesville was the place where the British troops under General John Burgoyne were imprisoned in 1779 after being seized in Saratoga, New York. Then in 1781, the British colonel Banastre Tarleton raided the city in hopes of detaining Jefferson and other revolutionary leaders. Charlottesville wasn't much of a place of war during the American Civil War. The only battle that took place there was the skirmish at Rio Hill, which was a brief fight between George Armstrong Custer and the local Confederate home guards.
Population And Economy Of Charlottesville
As per the estimates, the current population of Charlottesville is 46,546 residents. Around 87.77% of those residents were born in the United States, with 48.41% of them born in Virginia and 7.32%, not US citizens. Most of those who were not born in the United States are from Asia. Despite its small geographic area, Charlottesville embraces a diverse economy, carrying business services, health services, bioscience, and education technology firms, who all take advantage of Charlottesville's strategic location at the center of Virginia, along with excellent road, rail, and air transportation, in addition to a highly educated workforce. Moreover, the city serves as an educational center for the cities around, especially with it being the home of the historic University of Virginia, which was founded in 1819 by Thomas Jefferson. In another approach, Charlottesville's individuals' income averages about $58,489 per year, encountering a 5.7% income tax and a 5.3% sales tax. 
Top Attractions In Charlottesville
Thomas Jefferson's Monticello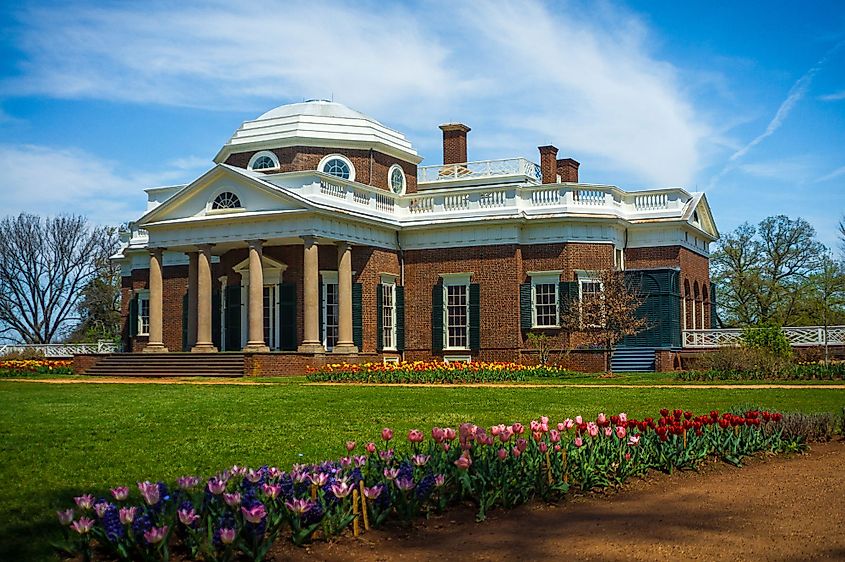 Built in 1772, Monticello was Thomas Jefferson's home and plantation, both before and after he served as America's third President. Around 5,000 acres of Parisian and Italian-inspired architecture and gardens, Monticello offers a clear picture of Jefferson's lifestyle, interests, and his significant historic role in the country.
The University Of Virginia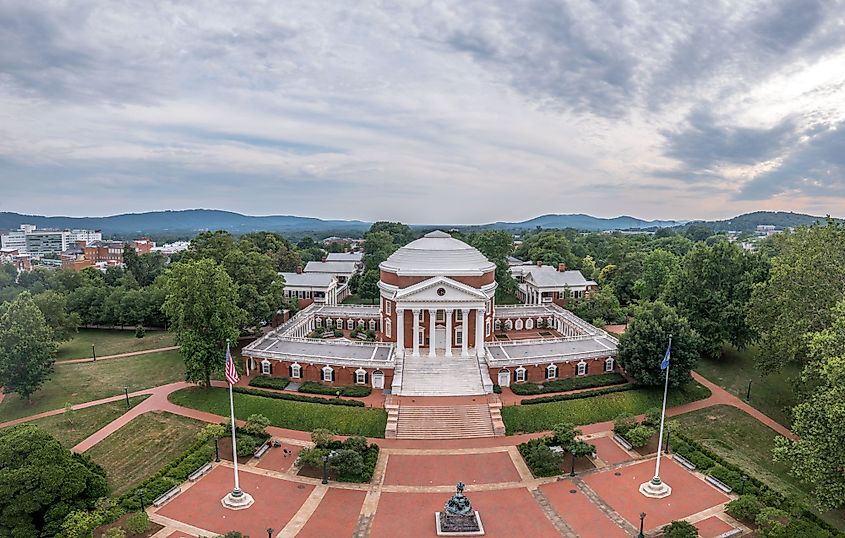 Although few people would consider visiting an educational institute during their trip, the University of Virginia is exceptional. Founded by Jefferson in 1819 - the designated UNESCO world heritage site - is a National Historic Landmark and the first non-religious University in the country. It contains ten pavilions that reflect the Legacy of American education, along with its magnificent gardens and grounds.
Historic Downtown Mall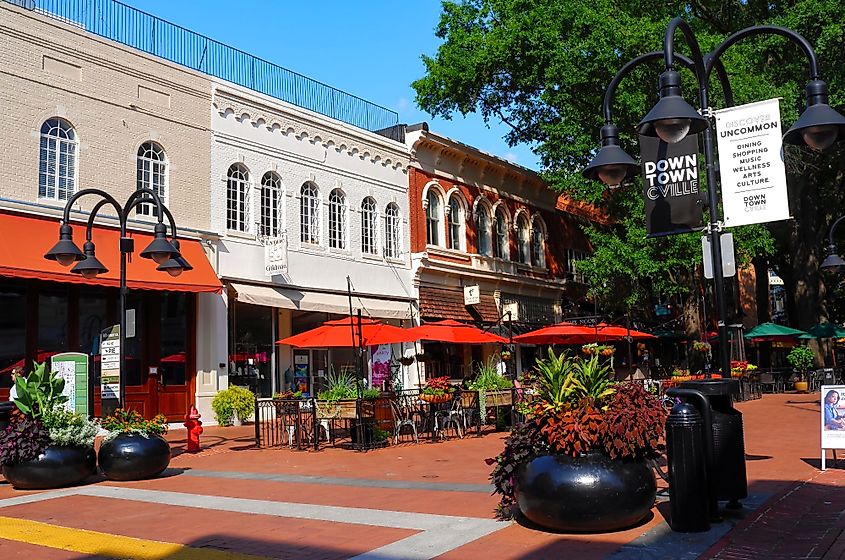 Designed with charming brick walls, the downtown mall is entirely located between historic buildings among eight blocks. Visitors walk through its pedestrian paved streets, strolling between the variety of restaurants and shopping retailers, or just sightseeing and enjoying the vibes.
In addition to the above iconic Charlottesville attractions, the city offers numerous museums, art galleries, hiking trails, scenic parks, and well-maintained vineyards. Moreover, there are many modern and historical theatre options like Jefferson Theatre and Paramount Theatre that host live performances. Charlottesville, or C'ville like how its residents prefer to call it, is a small city with a lot to offer, with history studded in every corner, forested greenery, teeming culture, and a great educational reputation.