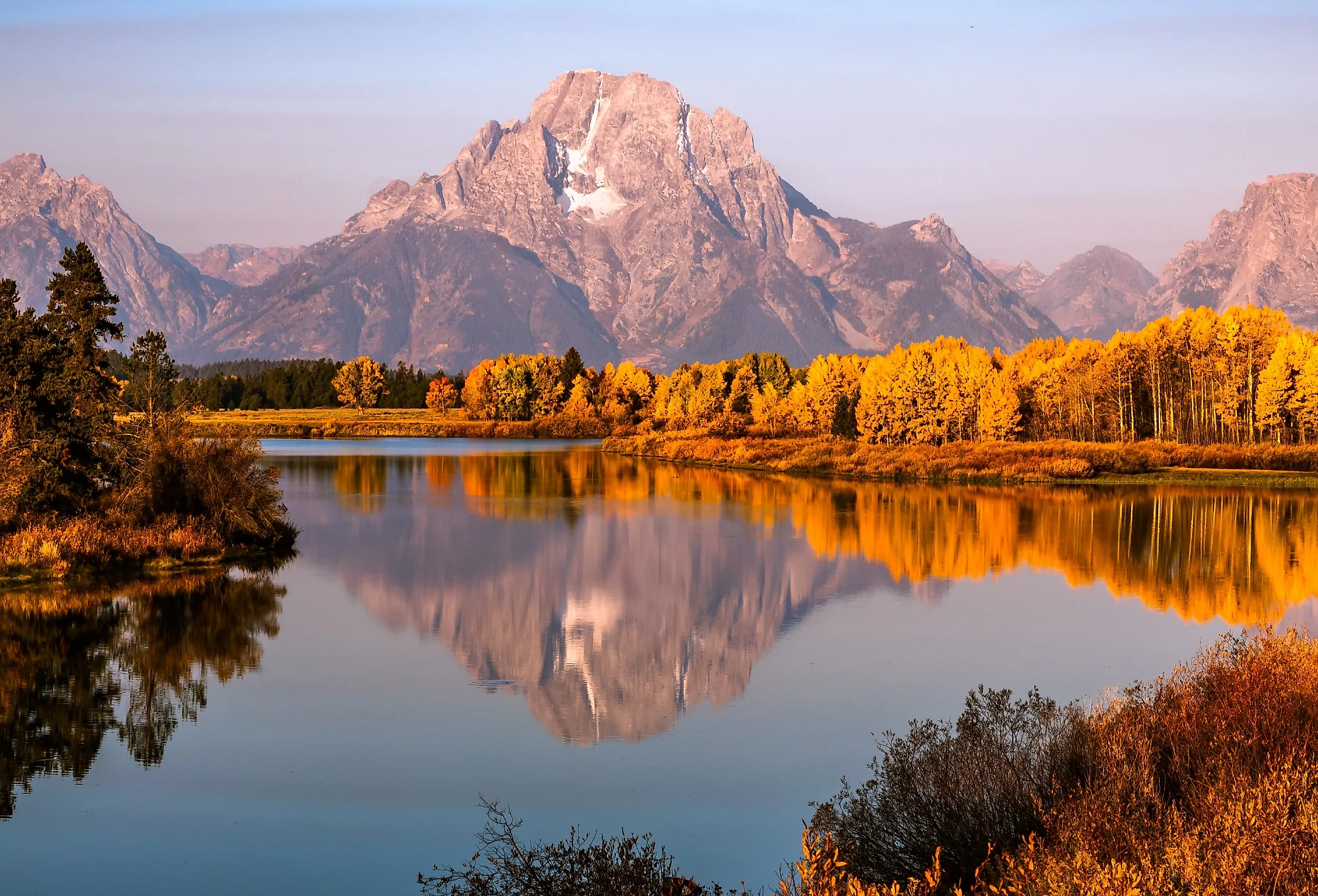 10 Best Fall Hikes In Wyoming
Wyoming is a state full of "the untamed spirit of the West" and natural landscapes that will take your breath away. Twelve different state parks, and seven National Parks, including both Yellowstone and Grand Teton, make Wyoming one of the best hiking destinations. Mountains, vistas, and lush forests make this area especially popular in the fall. Forest foliage turns beautiful shades of gold, orange, and red, painting the forests an array of autumnal colors. Hiking is one of the best ways to take in the natural beauty of the region, whether it's taking in the classic Wyoming views, or stumbling upon hidden gems and footpaths. Here are some of the best fall hikes in Wyoming.
Phelps Lake (Grand Teton National Park)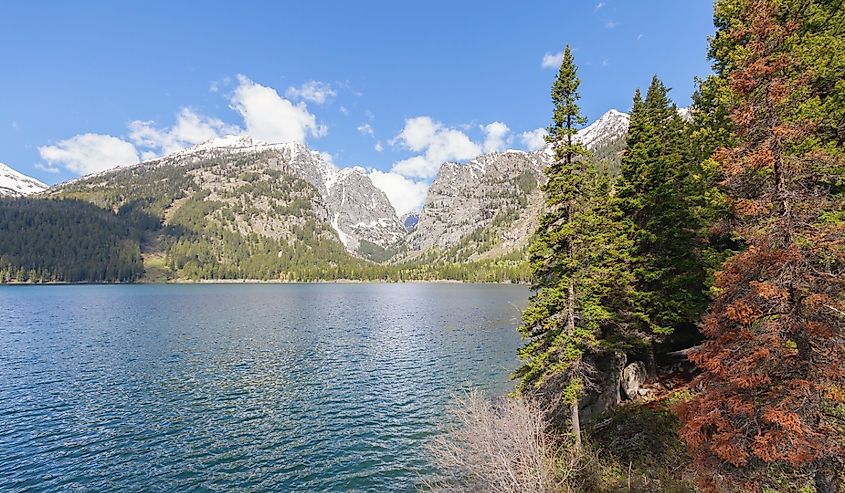 Phelps Lake is one of the more beautiful destinations in Wyoming. It is in Grand Teton National Park, and is particularly popular with hikers in summer and fall. The clear, beautiful lake is overlooked by tower mountain peaks and lush forests that turn vibrant shades of red and orange in the fall months. Hikes in the area include the Phelps Lake Overlook and the Phelps Lake Loop, both of which offer wonderful views.
The Phelps Lake Loop includes views of the lake, Death Canyon, and the southern portion of the Teton Mountain Range. It is a moderate hike due to its length, elevation, and the terrain. The trail starts at Laurance S. Rockefeller Preserve and runs a loop around the lake itself. The loop is roughly 6.3 miles (10 km) long. However, the trail (including the walk from parking to the official trailhead) is closer to 7.2 miles (11.5 km). Those looking for a shorter hike can walk part way along the loop, or opt for the Phelps Lake Overlook, which is an easy 2-mile (3.2 km) long hike along the Death Canyon Trail, which offers similar fall foliage and lake views.
Polecat Creek Loop (Grand Teton National Park)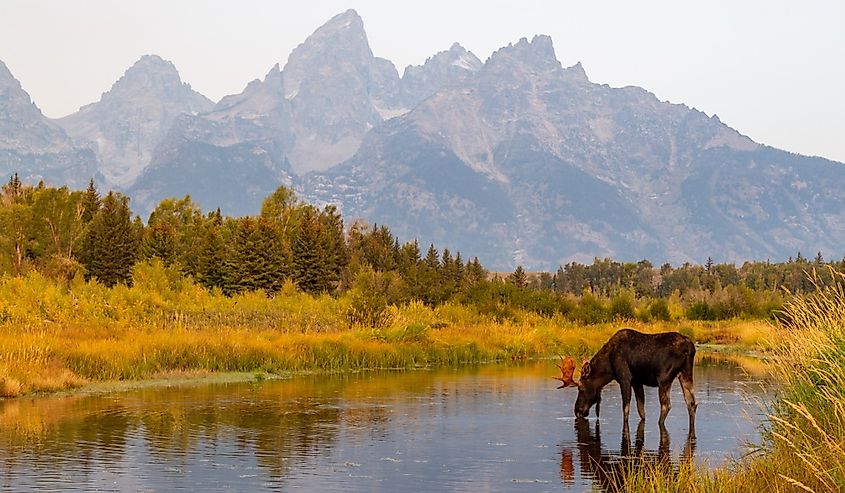 Polecat Creek Loop is also located in Grand Teton National Park, one of the most scenic parts of Wyoming. This loop is an easy hike, with relatively flat terrain, and views of meadowlands, forests, and wetlands. Birds and wildlife are also commonly spotted here. It is accessible in spring, summer, and fall, but is popular in fall months due to the changing foliage colors. The loop itself measures roughly 2.5 miles (4 km) and begins and ends at Flagg Ranch. The Polecat Creek Loop is a great option for those who want to experience the wonders of Wyoming while getting off the beaten track. Though it is a well-maintained and established trail, Polecat tends to be less busy than other trails, such as the well-known Yellowstone hikes, giving it a peaceful hidden gem feel.
Flagg Canyon (Grand Teton National Park)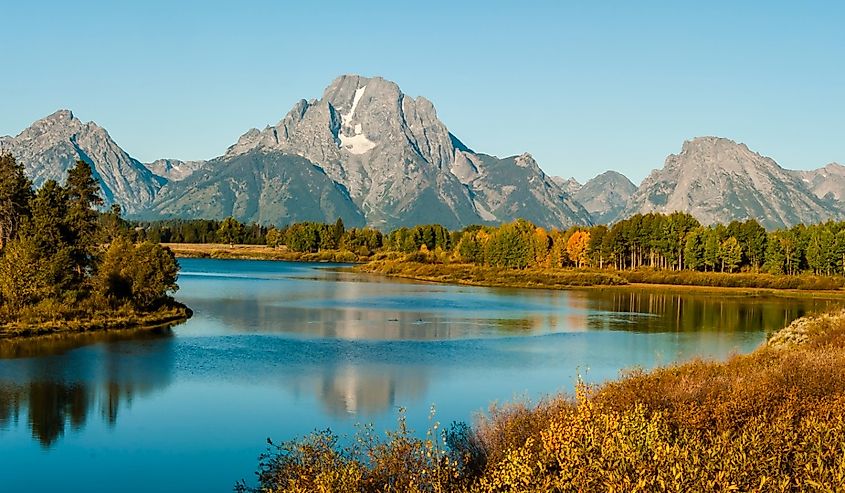 Flagg Canyon is another wonderful trail option in Grand Teton National Park, not far from the Polecat Creek Loop Trail, whose northeast side forms the access point for the Flagg Canyon trailhead. The hike is a 5-mile (8-kilometer) out and back, near Moran. It is an easy trail, as it is mostly flat, dirt paths. The trail follows the Snake River and offers views of fall leaves in the autumn months. Like Polecat, it is also a more remote trail, with less human activity, making it a great place for birdwatching and wildlife spotting.
Hermitage Point (Grand Teton National Park)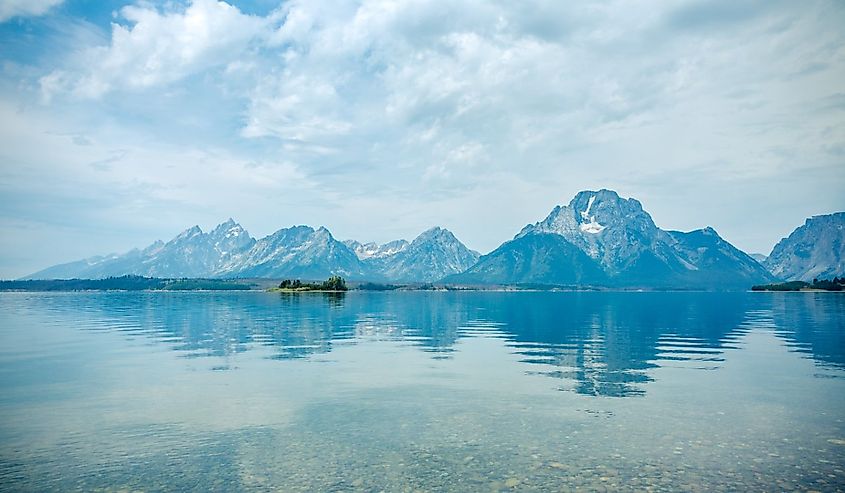 Another longer hike in the Grand Tetons is Hermitage Point. This trail measures roughly 9.5 miles (15.3 km), but is a relatively flat trail with some tree roots and rock obstacles to account for. The trail covers rolling terrain and passes through woodlands and meadows. Starting at Colter Bay, the trail heads towards Heron Pond, and continues to the point where hikers can enjoy a great view of Jackson Lake and the Teton Range. Wildlife is also abundant here, and black bears have been spotted on numerous occasions, so hikers should be sure to give a wide berth in these cases.
Inspiration Point (Grand Teton National Park)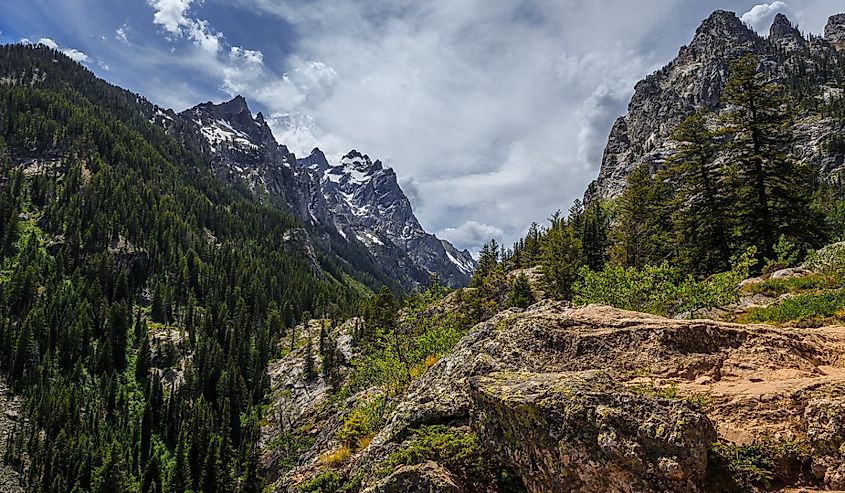 Inspiration Point is the perfect fall hike for anyone looking for impressive mountain vistas. Also located in Grand Teton National Park, the trail passes by the picturesque Jenny Lake, through meadows, and offers views of the Teewinot, Mt. Owen, and Grand Teton peaks. Further along the trail are the beautiful Hidden Falls, and Inspiration Point itself, which is the perfect place to take in the seasonal views. The trail is easy, and is approximately 6 miles (just under 10 km) in length with an elevation gain of about 800 feet. 
Summit Laramie Peak (Medicine Bow National Forest)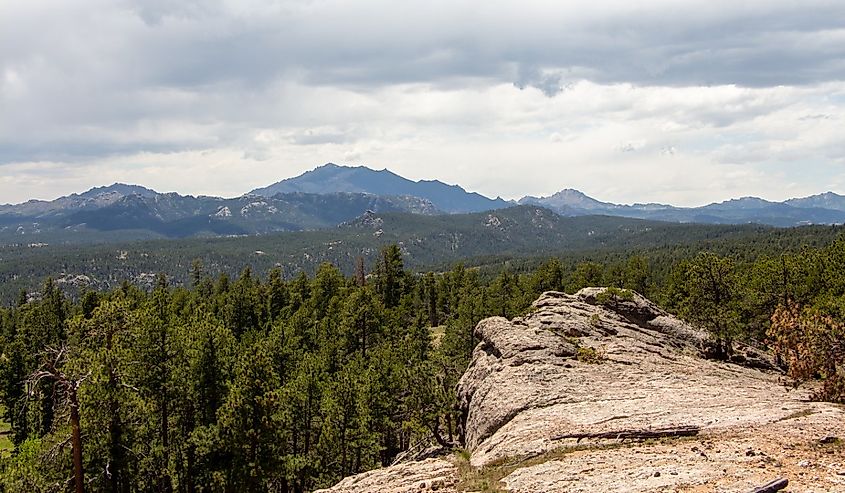 Wyoming also includes sections of Medicine Bow National Forest, and the Laramie Range. Hikers can enjoy truly stunning views of pine trees and brightly colored aspens along the Laramie Peak trail in the fall. The trail itself is a well-looked-after trail that begins at Friend Park. Summiting the peak requires an elevation gain of around 2,500 feet, but the incline is steady, making it a moderate trail. It is between 4.5 and 5 miles to the top (7-8 kilometers), with the entire out-and-back trail running 9-10 miles long (14-16 kilometers). Camping is also available in Friend Park for those who wish to get the full sunrise experience.
The Putt-Putt Trail (Bridger-Teton National Forest)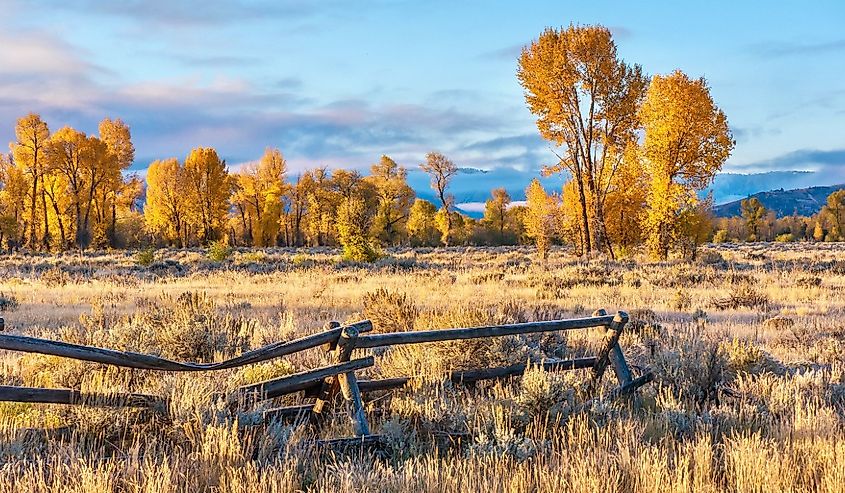 The Putt-Putt trail is another relatively easy trail that still offers great fall viewing options. It is just outside Jackson Hole, Wyoming, in the Bridger-Teton National Forest. The main loop is around 3.2 miles (5 km) long, with moderate ups and downs. It is a popular single-track trail for hikers, runners, and mountain bikers, so visitors should be aware that peak times can result in a fair bit of traffic. The scenery is impressive, though, and offers views of the town of Jackson Hole below, as well as ample forest views which turn beautiful shades of rust, orange and yellow in the fall months.
Shadow Mountain (Gros Ventre Wilderness)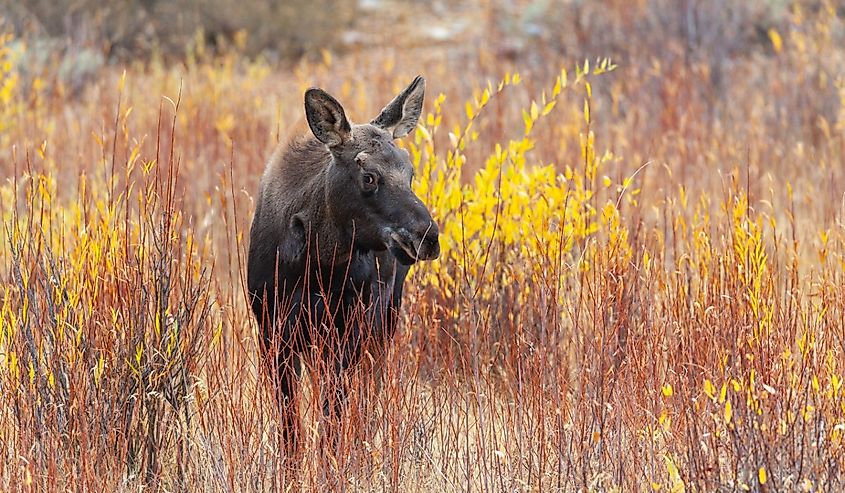 For those that are up for a mountain climb, Shadow Mountain is truly an amazing experience. The trailhead is near Kelly, Wyoming, while the peak includes a campsite for those looking for a multi-day experience. The trail measures 4.3 miles (about 7 km) in length, but has an elevation gain of 1,300 feet, so the uphill trek is considered moderate, though the old dirt road is well maintained. The trial runs through aspen forests that are painted a beautiful array of colors in the fall months. The mountain top also provides gorgeous panoramic views that include the majestic Teton Range and the dappled forests of the Gros Ventre Wilderness below.
Old Faithful Geyser Basin Hike (Yellowstone National Park)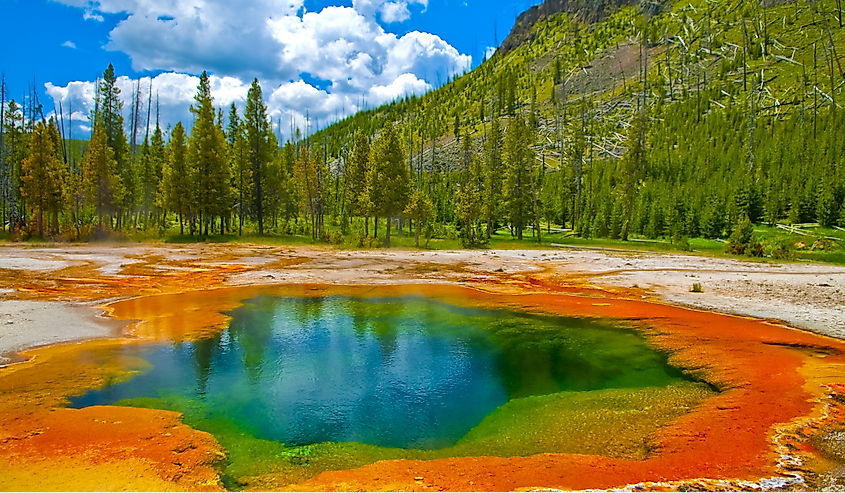 Old Faithful may be one of the more well-known attractions, but for good reason. This amazing natural phenomenon in Yellowstone National Park is well worth a visit. The Geyser Basin Hike is a great way to explore Yellowstone, and get a great view of the geyser itself. The basin trails follow along the basins of the geysers, for an excellent vantage point.
The Upper Geyser Basin and Old Faithful Observation Loop is a popular option. It is a 5-mile (8-km) loop through the Upper Geyser Basin, considered a moderate-level hike. The area includes the largest concentration of geysers within the park, including over 150 hydrothermal spots within a single square mile. Along with Old Faithful, visitors can spot the active Castle, Grand, Daisy, and Riverside geysers as well. Fall, specifically September or October, are great months to visit this popular area, as they are considered off-season and are therefore far less crowded.
Elephant Back Loop Trail (Yellowstone National Park)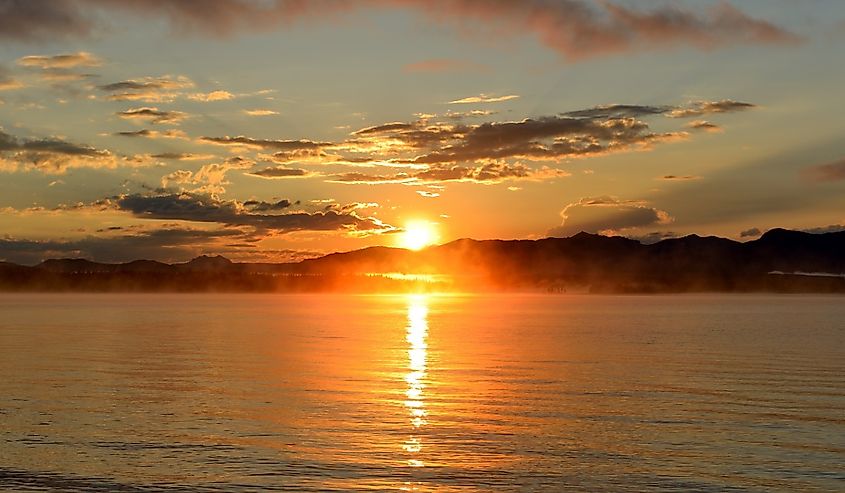 Another great hike in Yellowstone National Park is the Elephant Back Loop. This scenic hike offers wonderful views of Yellowstone Lake, which is particularly amazing in fall when the leaves surrounding the lake begin to change. The trailhead is near Lake Village, and runs for around 3.5 miles (5.6 km). Hiking the loop counter-clockwise will bring impressive views of the lake as you come down the hilly terrain. Fall is also a quieter time of year to visit the area, which means other people will be less common, and wildlife is more prominent. The area has been known to house elk, grizzlies, and a number of smaller mammals.
Wyoming is an amazing state full of natural wonders. Both Yellowstone National Park and Grand Teton National Park offer some of the most scenic and picturesque hikes in the area. Whether you are a new hiker looking to experience the once-a-year phenomenon of fall foliage, or you're a seasoned hiking veteran hoping to explore somewhere new, these easy-to-moderate hikes are perfect for taking in the season. From mountain vistas to lush forests, dreamy meadows, and wildlife spotting, there are so many wonderful places to hike through Wyoming this fall season. Experience the brilliance of fall foliage and the bonus of quieter hiking paths by hitting the trails this autumn.