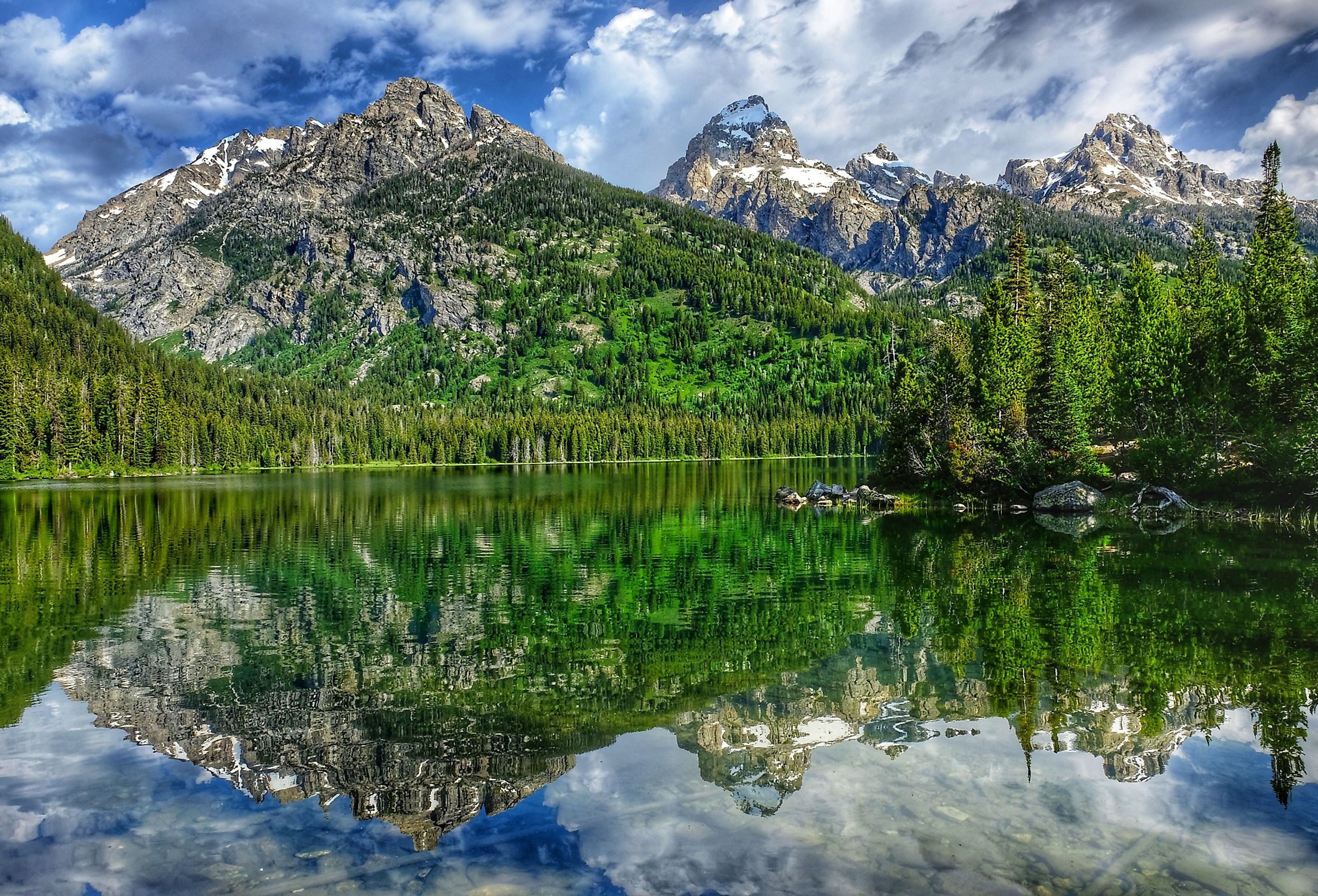 9 Most Beautiful Lakes in Wyoming
Wyoming is home to some of the most beautiful lakes in the United States. With over 4,000 natural lakes, the state offers visitors and residents an opportunity to enjoy various recreational activities such as fishing, boating, swimming, and camping. Wyoming's lakes spread across its varied landscape, from the majestic Grand Teton mountains to the vast and open plains. There are several well-liked lakes in the state, such as Yellowstone Lake, Leigh Lake, Jenny Lake, and Jackson Lake, but there are countless more that deserve attention too. These lakes offer distinct natural surroundings, diverse wildlife, and various outdoor recreational options. Wyoming's lakes are a natural treasure that visitors can not miss.
Leigh Lake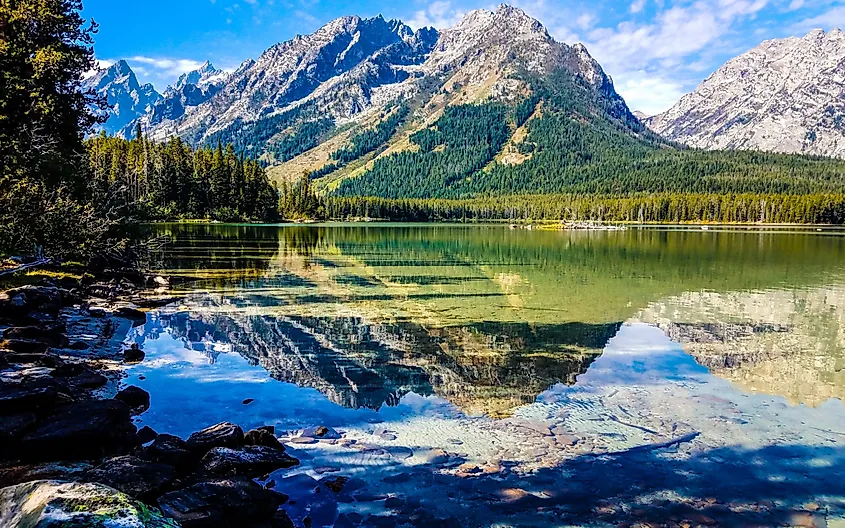 Leigh Lake is a stunning alpine lake in Grand Teton National Park in the beautiful state of Wyoming. With its crystal-clear waters, towering mountains, and peaceful surroundings, Leigh Lake is a must-visit destination for any traveler to the area. The lake, spanning 1,792 acres, is famous for its picturesque hiking trails, which offer stunning views of the Tetons and the surrounding wilderness. Visitors can also enjoy various outdoor activities, including fishing, kayaking, and paddleboarding. Leigh Lake will surely exceed expectations for visitors seeking relaxation or a thrilling adventure. Visitors should explore why Leigh Lake is such a unique and beautiful destination in Wyoming.
Yellowstone Lake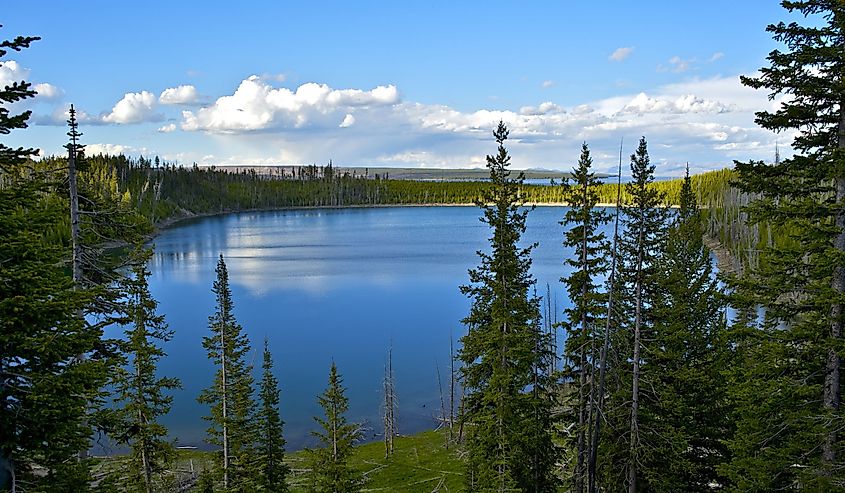 Yellowstone Lake is one of Wyoming's most beautiful and iconic lakes in the heart of Yellowstone National Park. This impressive 136-square-mile alpine lake rests within the Absaroka Mountains, and is fed by various streams and rivers, creating a pristine ecosystem home to many wildlife, including otters, cutthroat trout, and bald eagles. With such a diverse ecosystem, Yellowstone Lake is a popular destination for fishing, with visitors able to fish for trout and the famous Yellowstone cutthroat. Visitors should also explore the lake by boat, kayak, or paddleboard, taking in the serene surroundings and enjoying the area's peacefulness. Yellowstone Lake is a must-visit with its incredible natural beauty and abundant wildlife.
Lake Solitude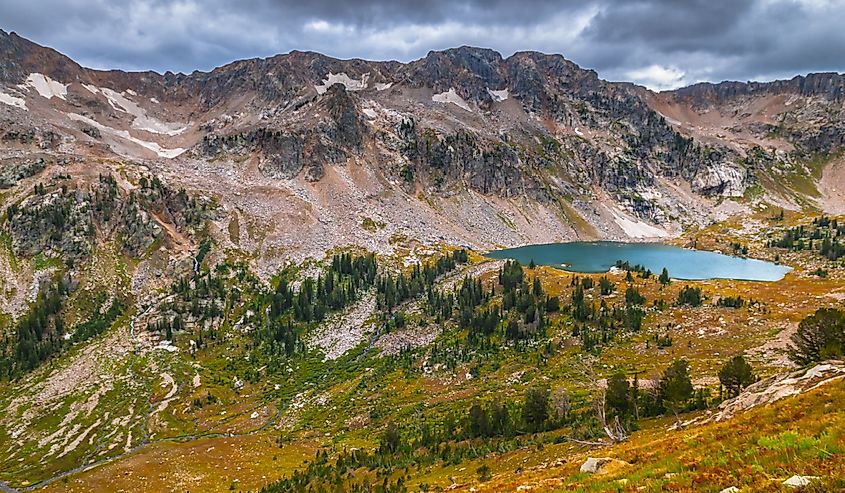 Lake Solitude is a pristine alpine lake located in the heart of Grand Teton National Park in Wyoming. Surrounding this small lake of only 40 acres are towering mountains, including the iconic Grand Teton. Known for its crystal-clear waters and peaceful surroundings, Lake Solitude is a popular destination for hikers, with the lake accessible via a scenic trail that winds through the Teton wilderness. Visitors can enjoy various outdoor activities, including fishing, camping, and wildlife viewing. With its incredible natural beauty and serene atmosphere, Lake Solitude is a must-visit destination for anyone traveling to Wyoming. Both locals and visitors can explore what makes Lake Solitude such a unique and breathtaking destination in Wyoming.
Phelps Lake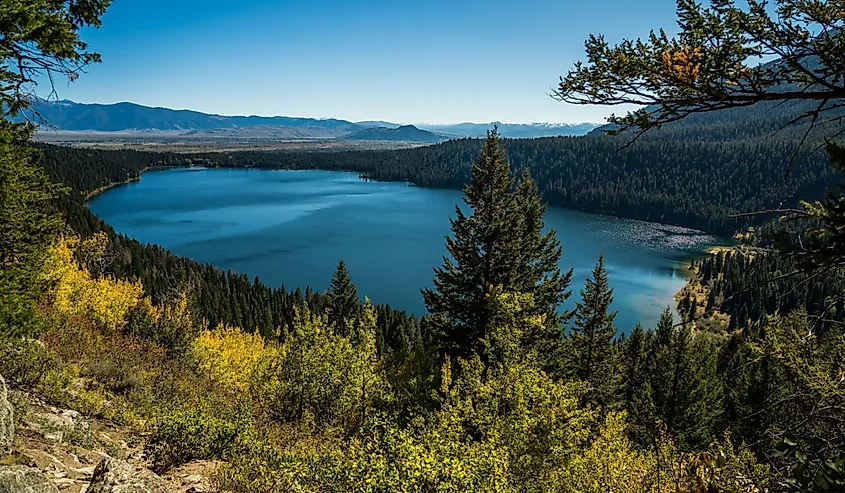 Surrounded by majestic mountains and verdant forests, Phelps Lake is a crystal-clear lake within the Grand Teton National Park, making it a sight to behold. Phelps Lake in the park is an excellent spot for visitors to explore and relax. It is one of the larger lakes in the southern area of the park, spanning 750 acres and offering breathtaking views of the surrounding scenery. Visitors can go hiking on famous trails like the Phelps Lake Overlook Trail, which provides stunning views of the lake and its surroundings. Those wanting to take to the water can also fish on the lake, rent paddleboards or kayaks to explore the tranquil waters, or pack a picnic and enjoy a meal on the picturesque shore.
Lake Cameahwait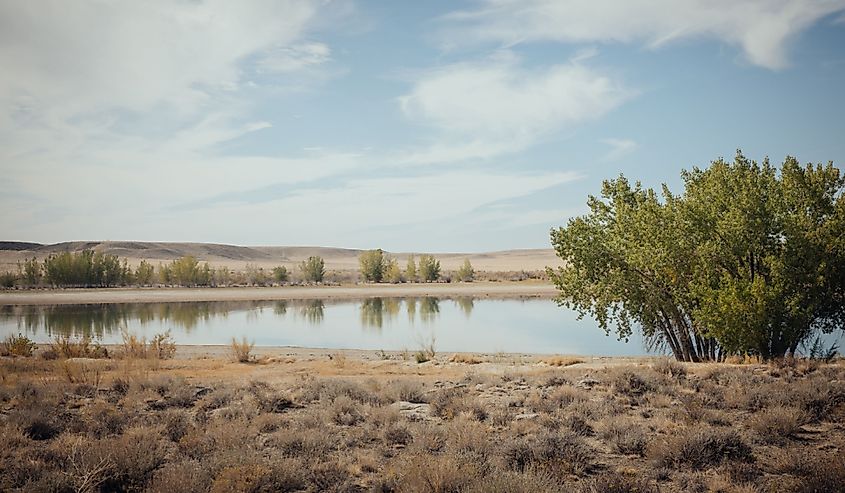 Located in the scenic Wind River Mountains, Lake Cameahwait in Wyoming offers a variety of outdoor activities for nature lovers. The clear blue waters spanning about 80 acres provide the perfect spot for fishing, kayaking, and swimming. Hikers can enjoy a trek on the surrounding trails, including the famous Shoshone Trail. The area also has campsites for visitors who want to stay overnight and stargaze in the serene setting. Wildlife enthusiasts can catch glimpses of moose, elk, and mule deer that frequent the area. For a unique experience, visitors can also explore the area's historical significance, including the nearby Sacajawea Cemetery, which honors the famous Shoshone guide. Lake Cameahwait is worth seeing and exploring.
Taggart Lake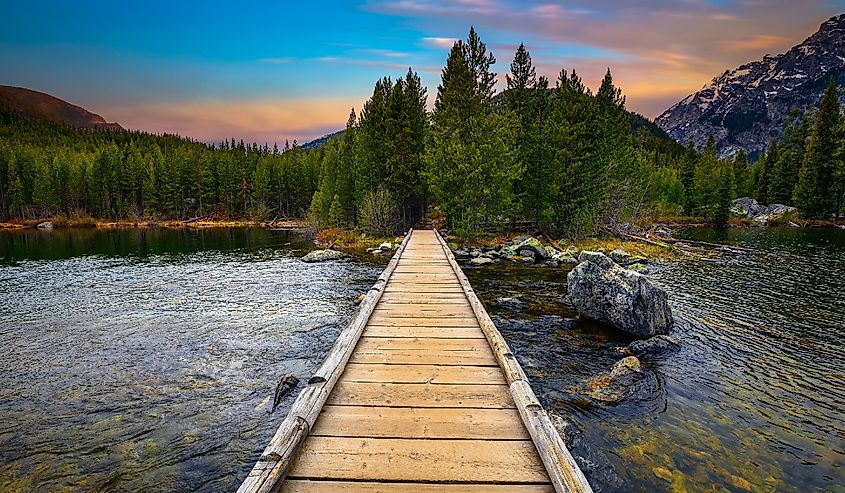 Taggart Lake is a stunning natural wonder in Wyoming, spanning 110 acres and offering visitors many activities. Hiking is a popular option among visitors, with trails ranging from easy to strenuous. The path to the lake is a moderate hike that rewards you with breathtaking views of the surrounding mountains and crystal-clear waters. Fishing is also popular, with opportunities to catch brook and rainbow trout. Snowshoeing and cross-country skiing provide a peaceful way to explore the area in winter. Additionally, picnicking, wildlife watching, and photography are great ways to spend time at Taggart Lake. Whatever the preference, this scenic spot offers everyone something, making Taggart Lake worthy of a visit.
Jackson Lake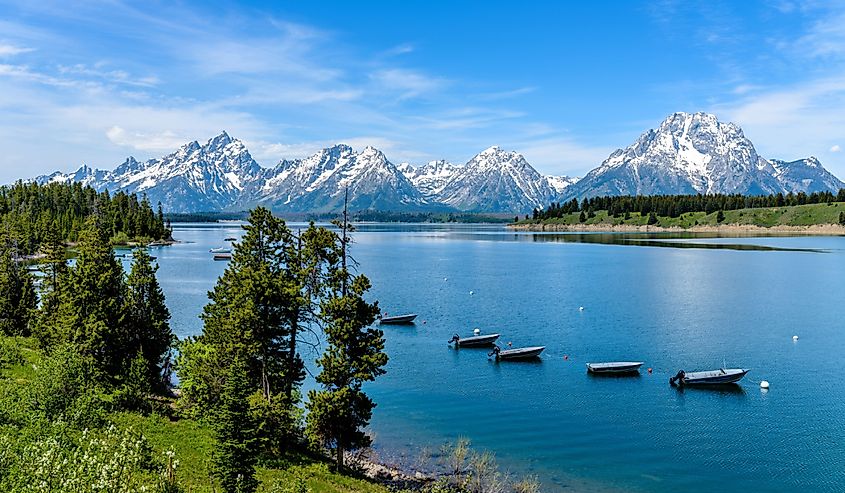 Jackson Lake, one of the highest altitude lakes in the US, at 6,772 feet, is a stunning location in Wyoming that offers various activities for travelers to appreciate. Covering a whopping 25,540 acres, the lake offers everything from fishing and boating to hiking and camping; there is something for everyone. The lake's clear blue waters are perfect for swimming, kayaking, or paddleboarding, while the surrounding Teton Range provides an awe-inspiring backdrop for outdoor enthusiasts. A hike on the Jackson Lake Overlook Trail is a must-do activity for spectacular views of the lake and the surrounding mountains. Visitors can also explore the nearby Grand Teton National Park, which offers opportunities for wildlife viewing and breathtaking scenic drives. With so much to see and do, Jackson Lake is a visit for travelers in Wyoming.
Jenny Lake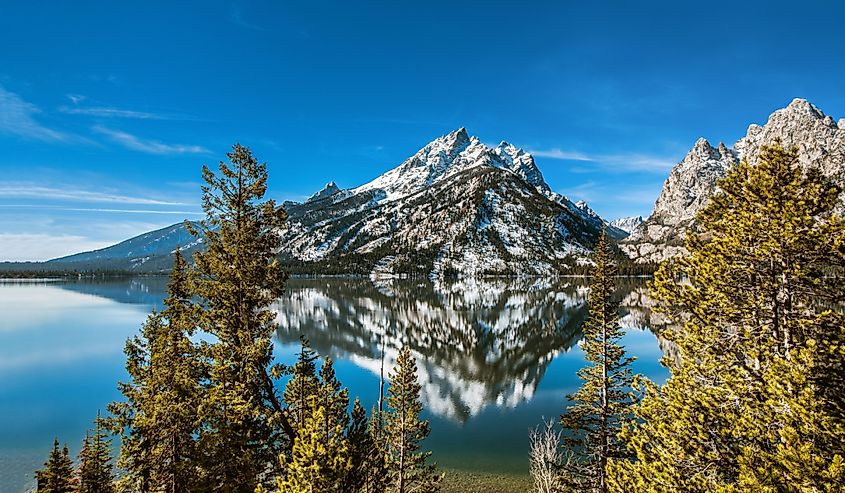 Grand Teton National Park in Wyoming is home to the breathtaking Jenny Lake, a natural attraction that offers visitors a variety of activities to enjoy. The Jenny Lake Trail is a popular hiking route that offers stunning views of the lake and surrounding mountains. Visitors looking for a refreshing swim on a hot summer day can dip in the lake's crystal-clear waters or rent a kayak to explore it. For those feeling adventurous, cliff jumping is also available, and it promises to provide a thrilling adrenaline rush. Picnic areas and scenic spots around the lake allow visitors to unwind and enjoy this natural wonder's beauty, making Jenny Lake a worthwhile attraction.
Fremont Lake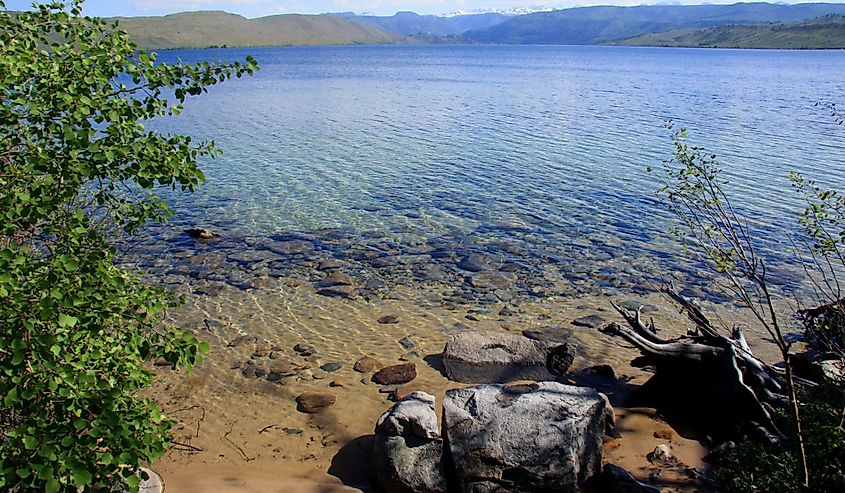 Fremont Lake, Wyoming's second-largest natural lake at 12 miles in length, is the ultimate destination for travelers seeking adventure and tranquility in the great outdoors. The lake boasts crystal-clear waters, depths of over 600 feet, and breathtaking mountain views, making it an ideal destination for swimming, boating, and fishing. Discover hidden coves by renting a kayak or paddleboard, or catch trophy trout on a guided fishing trip. Visitors can also explore the mountains on various hiking and biking trails that offer breathtaking views at every turn. Enjoy a picnic with family or friends on the sandy beach at the end of the day. Visitors should take advantage of the opportunity to witness the stunning natural beauty and thrilling activities Fremont Lake offers.
Wyoming boasts numerous beautiful lakes with a serene environment, creating an ideal place for relaxation and adventure. These lakes offer a variety of activities, from fishing, kayaking, hiking, and camping to wildlife viewing, making them suitable for different interests and preferences. The breathtaking scenery, crystal clear waters, and surrounding mountains make these lakes an unforgettable experience. To fully appreciate the beauty and experiences these lakes provide, visitors should explore and engage in the activities they offer.