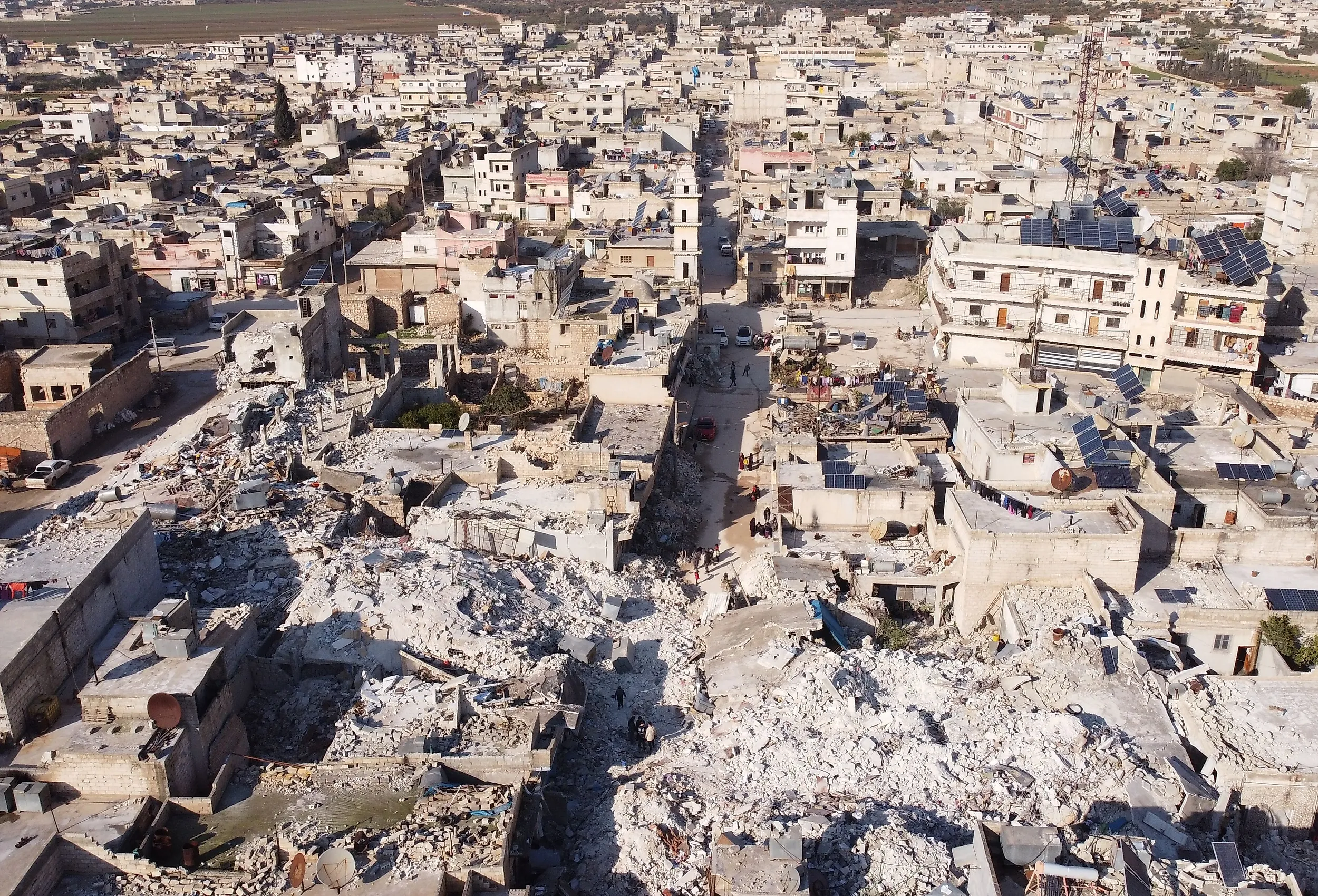 The 12 Most Earthquake Vulnerable Cities in the World
Nothing is more anxiety-inducing than turning on the news and learning that loved ones might be in danger. Unfortunately, some cities worldwide are more vulnerable to forces of nature like earthquakes than others due to a combination of factors. A recipe for disaster includes population density, poorly-designed buildings, and proximity to dangerous fault lines. These cities from Asia to South America and elsewhere face a high risk of destruction and loss of life if an earthquake occurs. Devastating earthquakes have recently struck Syria and Turkey, with the first one measuring a 7.8 magnitude on February 6th, 2023. These tragic events serve as a reminder of the importance of earthquake preparedness and the urgent need to identify and address vulnerabilities in cities prone to seismic activity.
The Most Earthquake Vulnerable Places in the World
Beirut, Lebanon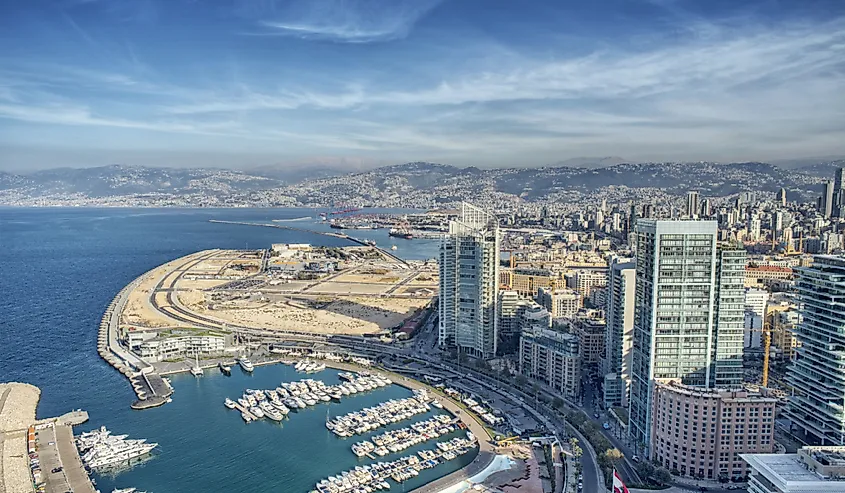 Beirut is on the boundary between the Arabian and African tectonic plates. The movement of these plates creates a lot of pressure that can lead to earthquakes. In addition, Beirut is near the Dead Sea Transform fault system, which runs from Turkey to East Africa. Known for its seismic activity, the last major earthquake in Beirut occurred in 551 CE, estimated to be a magnitude of 7.5. The disaster leveled the capital, and it took decades to bounce back. Despite this risk, many buildings in Beirut are not built to withstand earthquakes due to poor construction practices and a lack of enforcement of building codes. This weakness makes the city particularly vulnerable should a major earthquake occur.
Tokyo, Japan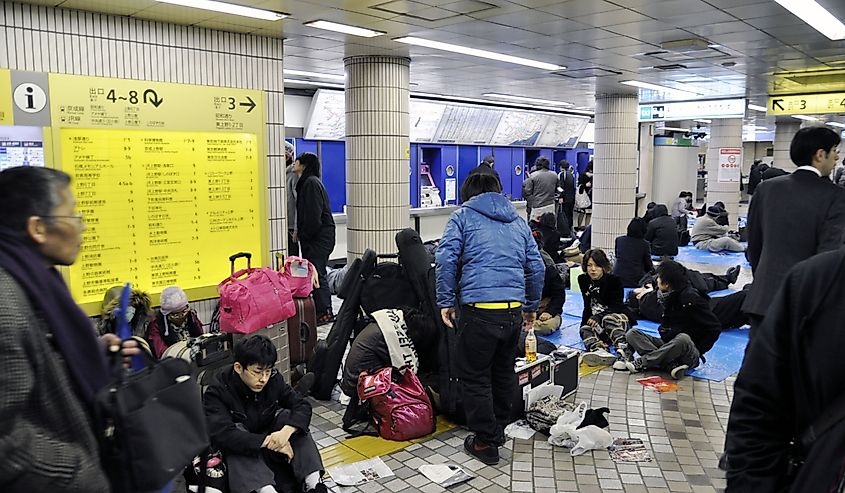 Tokyo sits in the Pacific Ring of Fire, a region characterized by high volcanic and seismic activity. The city sits on several major fault lines, including the Sagami Trough, which has produced devastating earthquakes in the past. Additionally, Tokyo has experienced significant land reclamation and development over the years, which has altered the natural landscape and potentially increased its vulnerability to seismic activity. Furthermore, with nearly 37 million people living in a densely populated urban area, an earthquake could have catastrophic consequences for infrastructure and human life.
New Delhi, India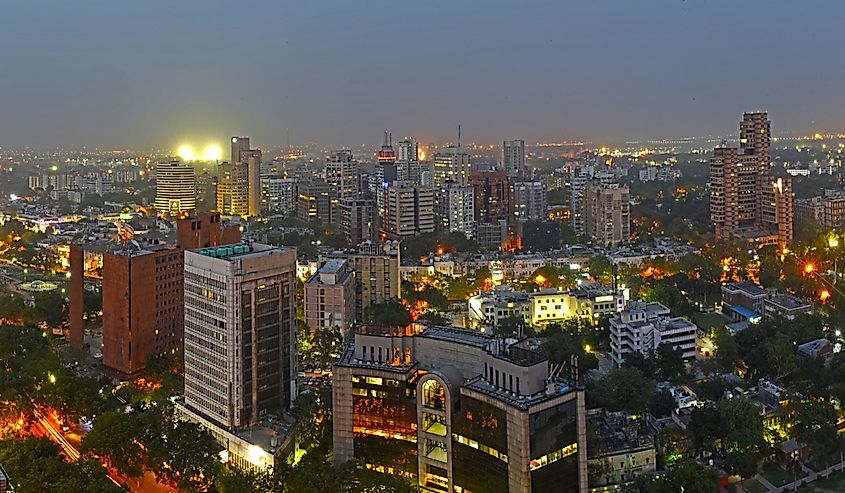 New Delhi, the capital city of India, is at risk of an earthquake due to its proximity to several seismic zones. The city lies in a region that is highly susceptible to earthquakes, and historical records indicate that the area has been prone to devastating earthquakes. Additionally, New Delhi is on the Indo-Gangetic plain, characterized by loose sedimentary soil that amplifies seismic waves and increases ground shaking during an earthquake. Furthermore, rapid urbanization and construction activities have led to geological instability in the region, making it more vulnerable to earthquakes.
Jakarta, Indonesia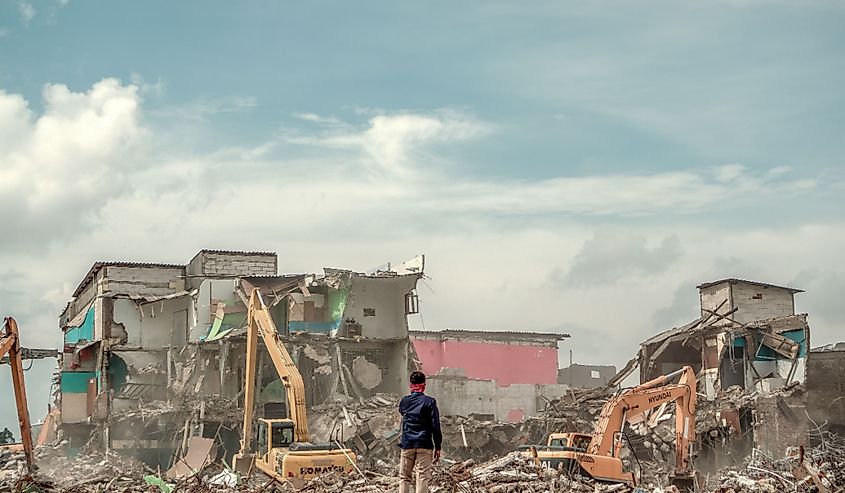 This Indonesian city is also within the claws of the Pacific Ring of Fire, leaving it exposed to seismic activity. Jakarta sits at the intersection of two tectonic plates: the Eurasian Plate and the Indo-Australian Plate. These two plates oppose and push against one another, causing tension over time. When released, this tension can result in earthquakes. Additionally, Jakarta's urban development has led to an increase in infrastructure that may not be able to withstand strong earthquakes. This combination of geographic location and poorly-built buildings makes Jakarta particularly vulnerable to earthquakes, putting its population at risk of significant damage and loss of life.
Manila, Philippines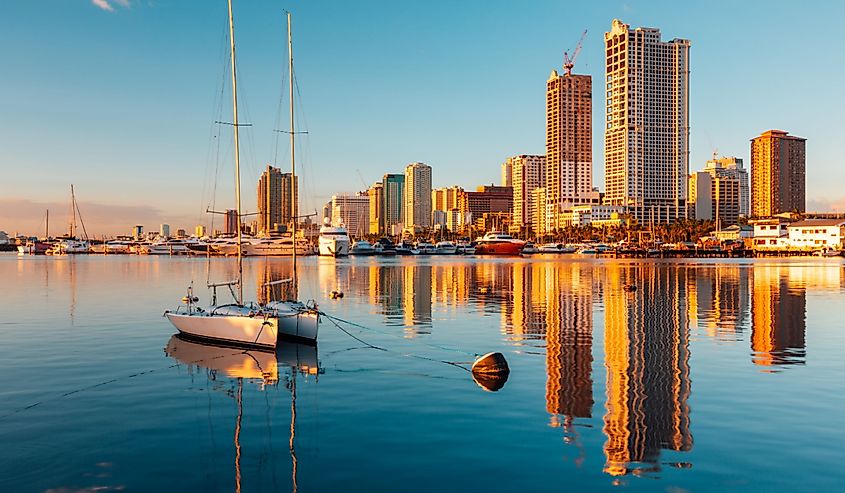 The Pacific Ring of Fire extends again to Manila, an area known for its frequent seismic activity. Situated on a fault line where the Philippine Sea Plate and the Eurasian Plate meet, the city is susceptible to earthquakes. In addition, Manila is another city that has experienced rapid urbanization and population growth over the years, leading to poor infrastructure and construction practices that can exacerbate earthquake damage. The city's location near bodies of water also puts it at risk of tsunamis triggered by earthquakes.
Los Angeles, United States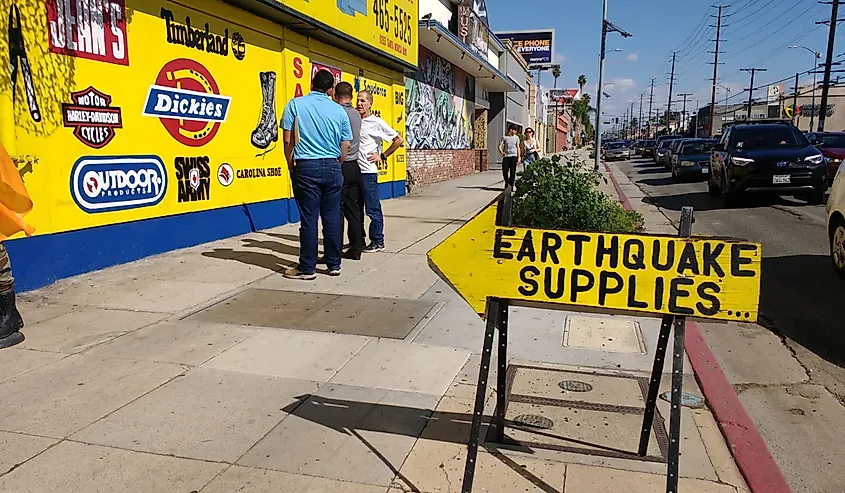 Los Angeles is at risk of an earthquake due to its location on the San Andreas Fault. The fault runs through California and marks the boundary between two tectonic plates constantly moving against each other. This movement creates tension and pressure, which can build up over time until energy suddenly releases in the form of an earthquake. Los Angeles is particularly vulnerable because it sits almost directly on the fault line, making it more likely to experience a large-magnitude earthquake. Additionally, the city's high population density and aging infrastructure could exacerbate the damage caused by such an event.
Quito, Ecuador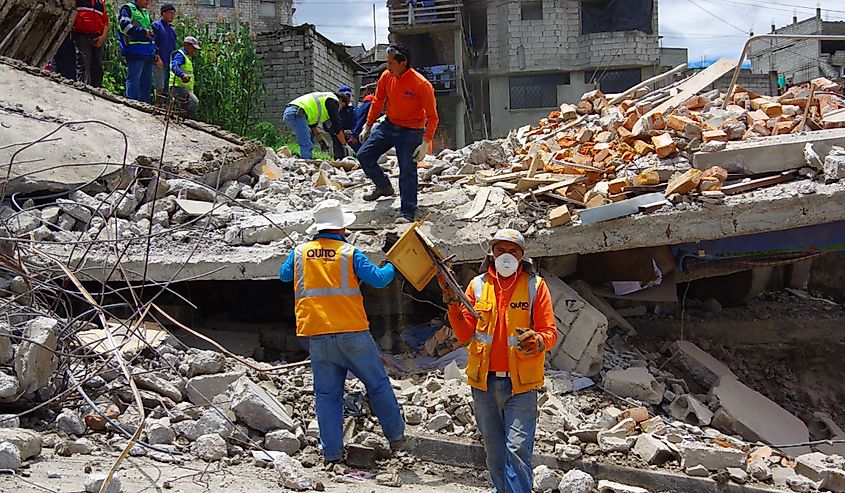 Quito is another potential victim of the "Ring of Fire." The city's region lies in the center of tectonic plate boundaries and numerous active volcanoes. Additionally, Quito sits on the eastern edge of the Andes Mountains, which formed from tectonic activity. The city sits on soft sedimentary rock, which can amplify earthquake shaking. Furthermore, many buildings in Quito are old and need repairs to withstand strong earthquakes. A major earthquake in 1987 caused significant damage to the city and killed over 1,000 people, and in 2016 a 7.8 magnitude earthquake killed almost 700 people and injured thousands more.
Tehran, Iran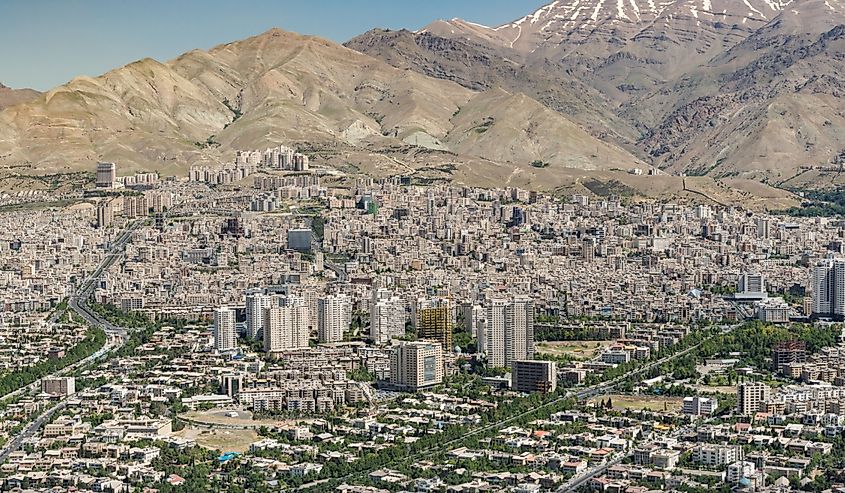 Tehran, the capital of Iran, is on several major fault lines, which makes it highly susceptible to earthquakes. The city sits at the intersection of two tectonic plates, the Arabian and Eurasian plates, which tear and push at each other with enormous volumes of energy. This movement builds pressure over time and can cause devastating earthquakes. Additionally, Tehran's rapid urbanization has led to the construction of many high-rise buildings that need proper earthquake-resistant design standards. These factors put Tehran at high risk for a catastrophic earthquake in the future. Experts predict an almost certain chance of a significant earthquake hitting Tehran in the near future, or at least within 100 years.
Istanbul, Turkey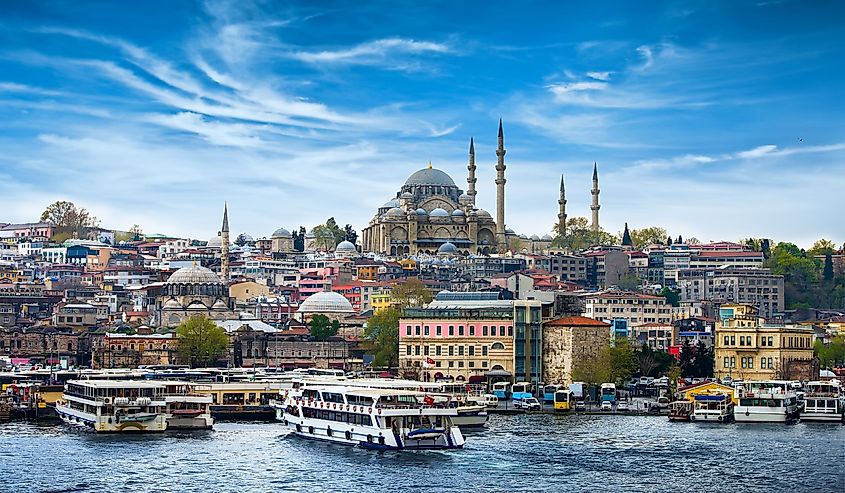 Istanbul is at high risk of earthquakes due to its location on the North Anatolian Fault. This fault line runs through the city and has caused several major earthquakes; the most recent earthquake occurred on February 6th, 2023 in southern Turkey, with a magnitude of 7.8. This earthquake caused widespread damage and loss of life, highlighting the urgent need for preparedness measures in Istanbul and anti-corruption measures to prevent the avoidance of regulations. The city's population density and infrastructure also contribute to the risk of earthquakes, as many buildings cannot withstand seismic activity. The government has implemented some measures, such as retrofitting older buildings and improving emergency response plans. Still, more needs to be done to ensure the safety of Istanbul's residents in the face of future earthquakes.
Kathmandu, Nepal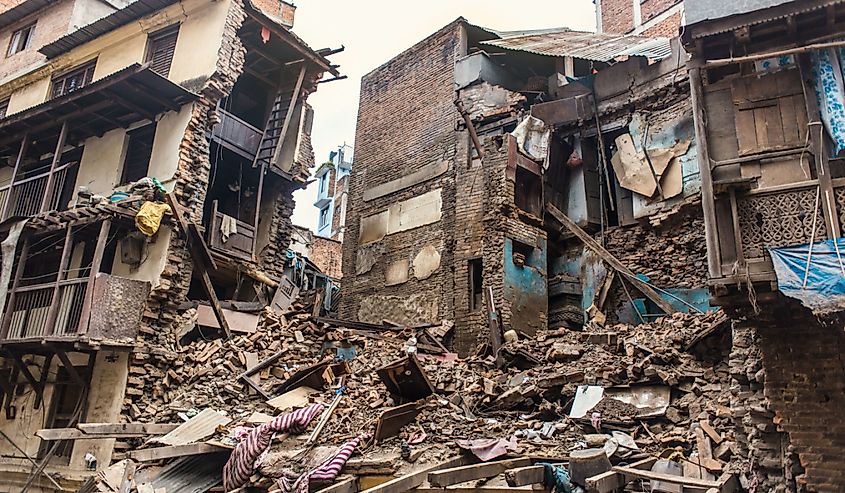 Kathmandu is in a seismically active region known as the Himalayan Arc. The Indian Plate is continuously converging with the Eurasian Plate, resulting in the development of the Himalayan mountain range and frequent earthquakes. After all, only incredible geologic power can explain those peaks. In 2015, a devastating earthquake struck Kathmandu, killing around 9,000 people and causing widespread destruction. The city's geology also contributes to its vulnerability; it sits on a basin filled with soft sediment that amplifies seismic waves and increases ground shaking. Additionally, rapid urbanization has led to poorly constructed buildings not designed to withstand earthquakes. 
Lima, Peru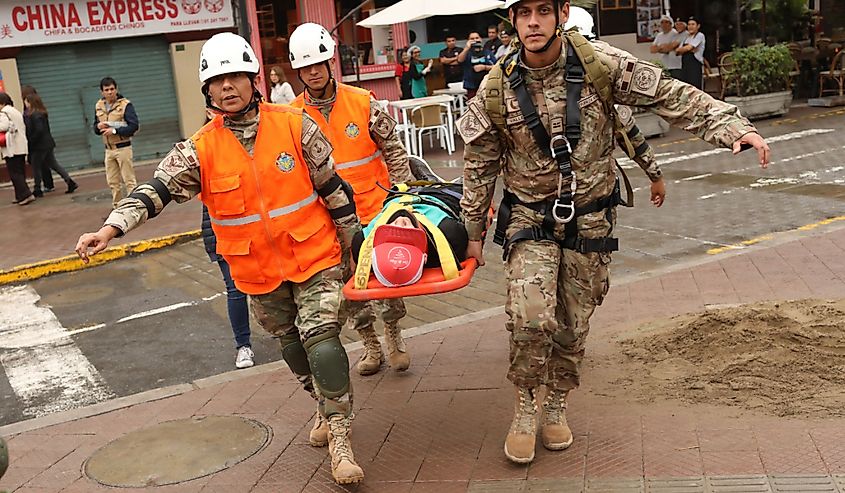 This South American city of Lima is another region at risk of an earthquake due to its location on the Pacific Ring of Fire, where seismic activity is as common as rain. The city lies near the boundary of two tectonic plates, the Nazca Plate and South American Plate, which again means inevitable tension and explosive power. This movement causes immense pressure to build up, resulting in earthquakes. In addition to this geological vulnerability, Lima's population density and infrastructure make it particularly susceptible to damage from an earthquake. Many buildings in the city were not constructed with seismic safety measures in mind, increasing the likelihood of collapse and loss of life in the event of any impending earthquakes.
Mexico City, Mexico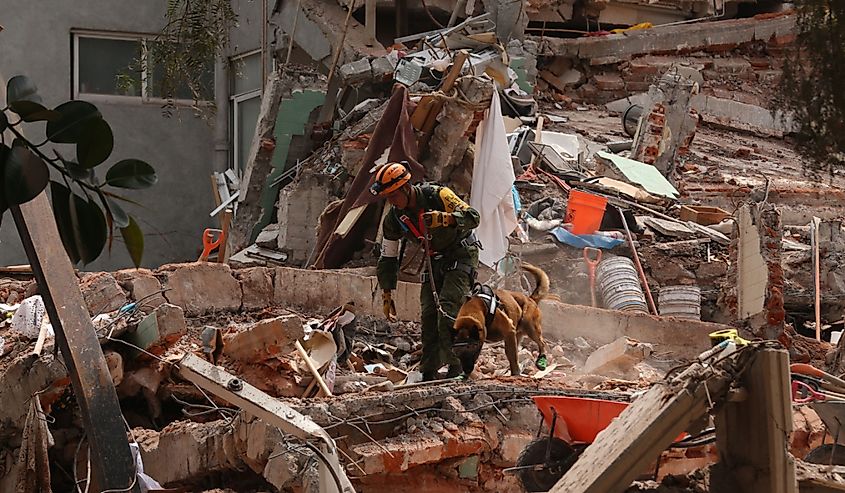 Mexico City is at high risk of earthquakes due to its location centered on a soft lakebed that amplifies the shaking caused by seismic waves, making it more susceptible to damage. Additionally, Mexico City sits on top of several tectonic plates, including the North American Plate and the Cocos Plate, two massive sections that are recklessly at odds. This "rivalry" creates pressure, leading to sudden movements and earthquakes. The city has also experienced devastating earthquakes in the past, such as the 1985 earthquake that killed thousands of people and destroyed many buildings. Despite efforts to improve building codes and emergency response systems, Mexico City remains at risk for future earthquakes due to its geological location.
Earthquakes are unexpected guests that barge into cities unannounced and leave behind a trail of destruction. Some cities are more prone to earthquake damage than others due to poor infrastructure and volatile conditions. It is high time that these cities take proactive measures to reduce the risks and prepare for potential disasters. The recent earthquakes in Syria and Turkey are a grim reminder of the importance of earthquake preparedness worldwide. By adopting safety measures and investing in infrastructure improvements, the world can work towards minimizing the loss of life and property damage caused by earthquakes.