7 Most Beautiful Islands in Florida
Ever wondered how many islands are in Florida? The state alone is home to 4,510 islands, setting it in second place after Alaska in number of islands in the United States. The number can be overwhelming when picking a vacation destination, especially for a unique experience away from the top touristic islands. Here are 7 of the most beautiful Florida islands with breathtaking landscapes and stunning beaches.
Dry Tortugas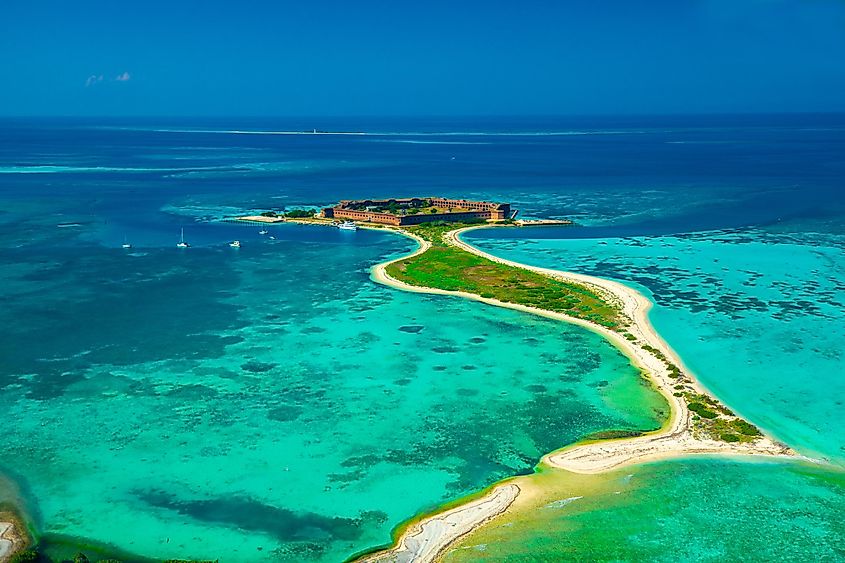 Picturesque beaches and magnificent coral reefs, Dry Tortugas is another must-see secluded island in the west of Key West, accessible by boat or seaplane. Known for its historic Fort Jefferson and national park, the marine life and bird species attract campers looking for activities like scuba diving, saltwater fishing and birdwatching.  The crystal blue waters invite for relaxing swims in this remote destination or picnics around the undisturbed park.
Fisher Island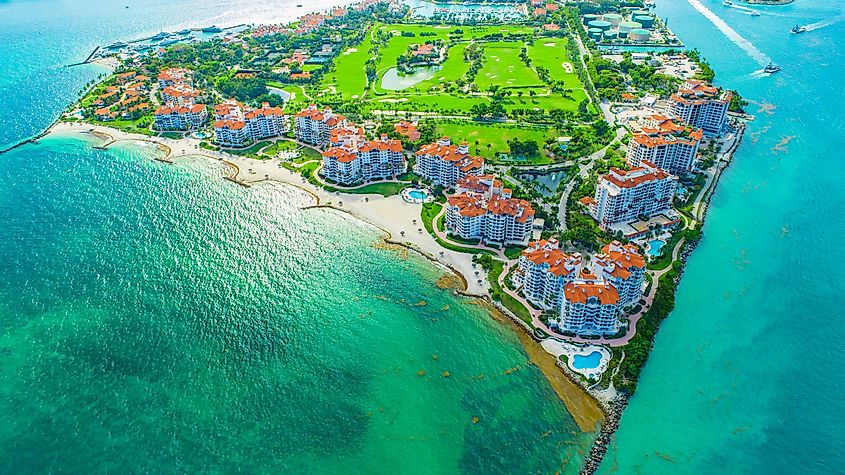 The turquoise beaches of Fisher Island, minutes from the southern tip of Miami Beach by ferry, are surrounded with flowering and luscious green foliage. The island has spectacular views of the Miami skyline, Atlantic Ocean and Biscayne Bay. Fisher Island has been a famous destination for many celebrities like Oprah Winfrey and Julia Roberts, and it is no surprise that its indoor and outdoor venues combine the extravagance of island luxuries with laid-back charming accommodation, restaurants and golf clubs.
Santa Rosa Island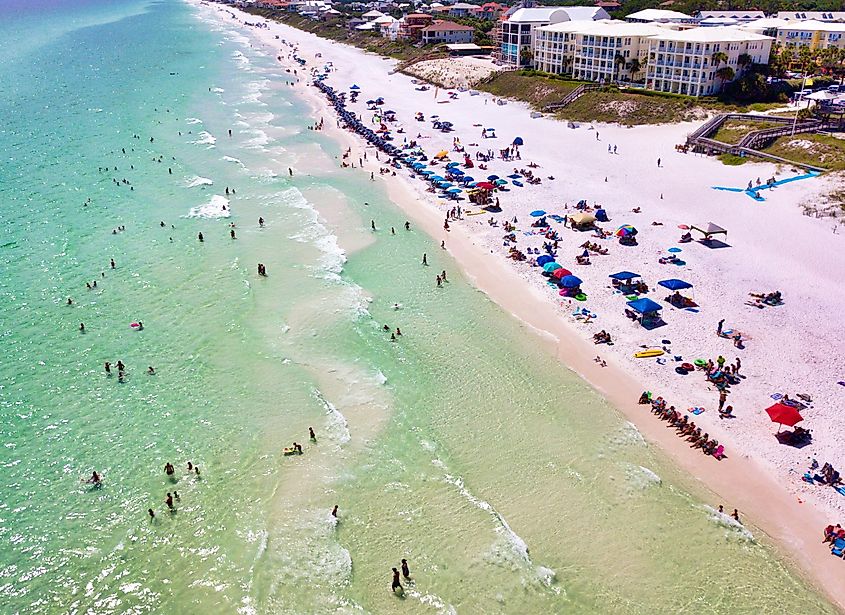 The charm of Santa Rosa Island in Florida lies in its emerald water and glistening white beaches, as well as spectacular cannons. It is located at 30 miles east of the Alabama state border, and its beaches are particularly family-friendly, as they are mostly shallow allowing for children to enjoy a safe time in the clear ocean. The Pensacola Beach Pier is a popular stop for mouthwatering seafood and beautiful night-time strolls.
Little Torch Key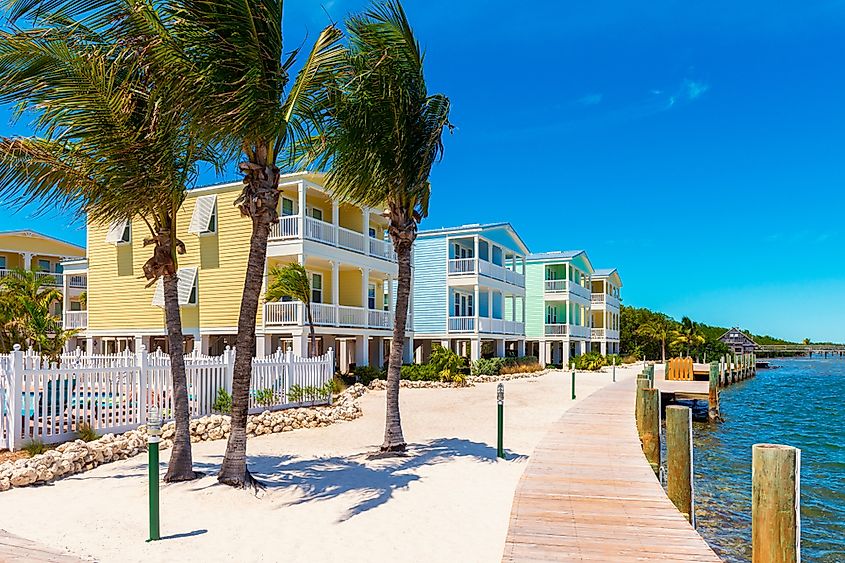 In Little Torch Key, you can find the luxurious Little Palm Island Resort, which is the only private island resort in the United States. The island is a 2.5 hour drive from Miami to Little Torch Key, and then a short ferry to reach the resort. The dreamy bungalows and pristine beaches are similar to the landscapes of Maldives or Bali resorts, with complimentary activities such as kayaking, paddle boarding, day sailers, fishing and snorkeling equipment too. The high price tag of over 2,000 dollars per night ensures a retreat brimming with gourmet foods, five-star massage services and comfortable beach lounging areas. It sure is the ideal honeymoon getaway for its romantic and exquisite tropical experience.
Jupiter Island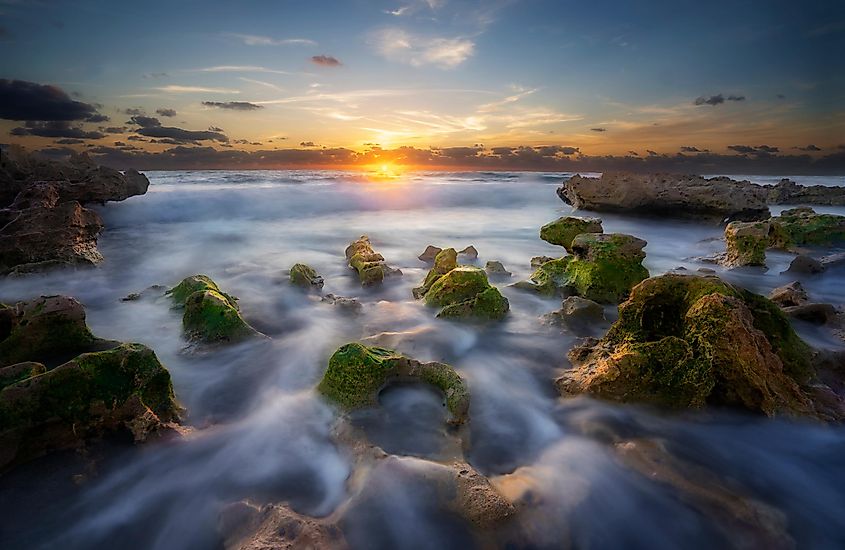 On the Treasure Coast of Florida sits Jupiter Island, populated with homes of famous figures like Celine Dion, Tiger Woods and Alan Jackson. From turtle hatchling walks to exercise trails and equipped picnic areas, the amenities of Jupiter Island are plenty, even cultural and recreational venues. The Hobe Sound National Wildlife Refuge is one of its distinguished attractions, on the west of the Indian River Lagoon, bringing together breeds of highly endangered sea turtles and other rare costal species.
Estero Island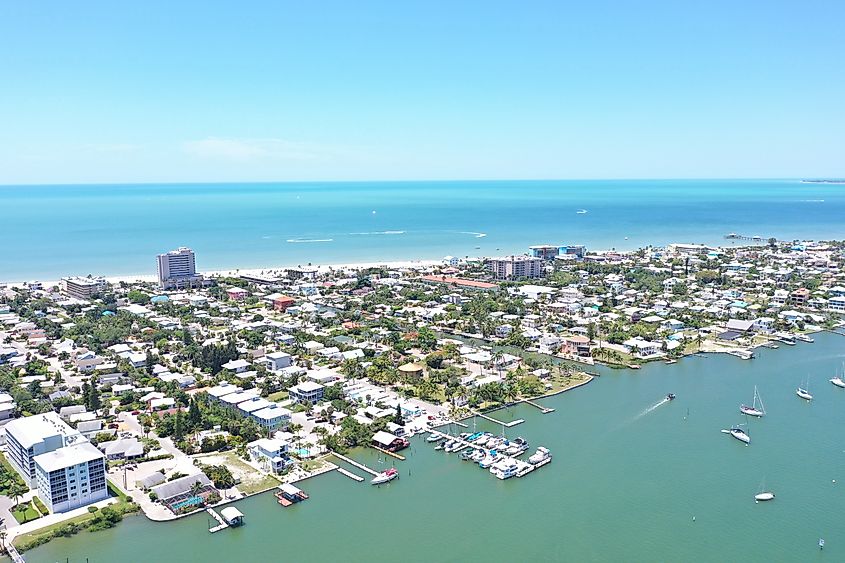 Nestled on the Gulf coast of Southwest Florida in Lee County, Estero's Bay is the first aquatic preserve in Florida and a top spot for kayaking, fishing and hiking by the Estero River. The island is well-serviced, encompassing shopping centers, numerous restaurant options and fitness clubs for sports activities. Estero Island also includes Hertz Arena, a venue for concerts, display shows, hockey games and family events seating more than 8,500 guests. Travelers seeking a comfortable vacation of in-land and water activities will feel fully rewarded.  
Cayo Costa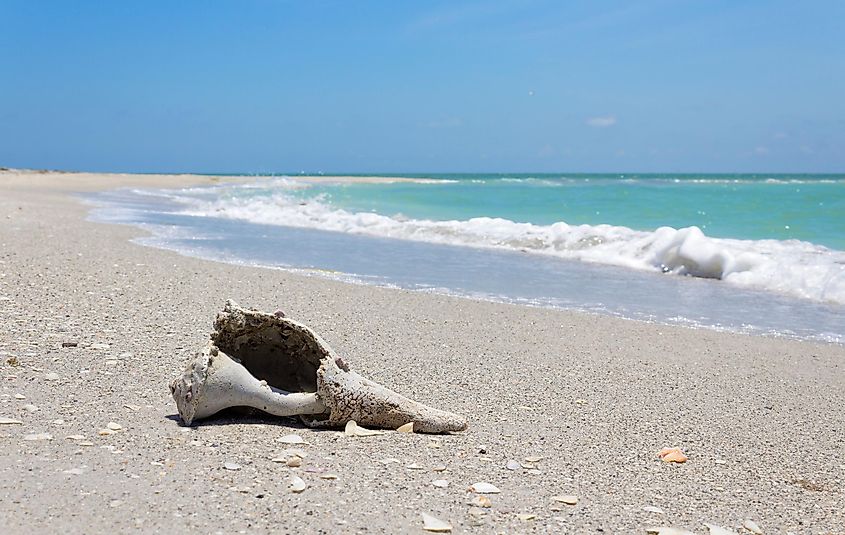 Located on west of Fort Myers on the Gulf of Mexico, Cayo Costa is a remote island with a beautiful calm beaches and home to Cayo Costa State Park, one of the state's richest in wildlife variety. The island is ideal for an authentic getaway in raw nature, as it is only accessible by ferry and has little amenities. Visitors can use communal toilets, cold showers and cabins with simple bunk beds and tables without electricity. Campers can set up their tents and enjoy the long hiking trails. The Cayo Costa beach is by far a shelling paradise and a perfect destination for exceptional snorkeling.
While the search for the perfect getaway may be stressful, these islands grant the slice of paradise tailored to each tourist's vacation dreams. The scenic atmospheres, the comfort of beach-side resorts, the sparkling clean beaches and exception local dining choices guarantee refreshing days and memorable nights by the waters.