Queen Elizabeth II, Britain's longest-serving monarch, has passed at the age of 96 years old. Exactly 10 days of succession plans are in place, and Britain is ready. From whom will take the throne to how the country will mourn, these plans have been carefully crafted to ensure a smooth transition of power.
Whether or not everything goes according to plan is anyone's guess, but it's fascinating to take a look at what will happen. Here is Britain's plan for the ten days following Queen Elizabeth's death.
Day Zero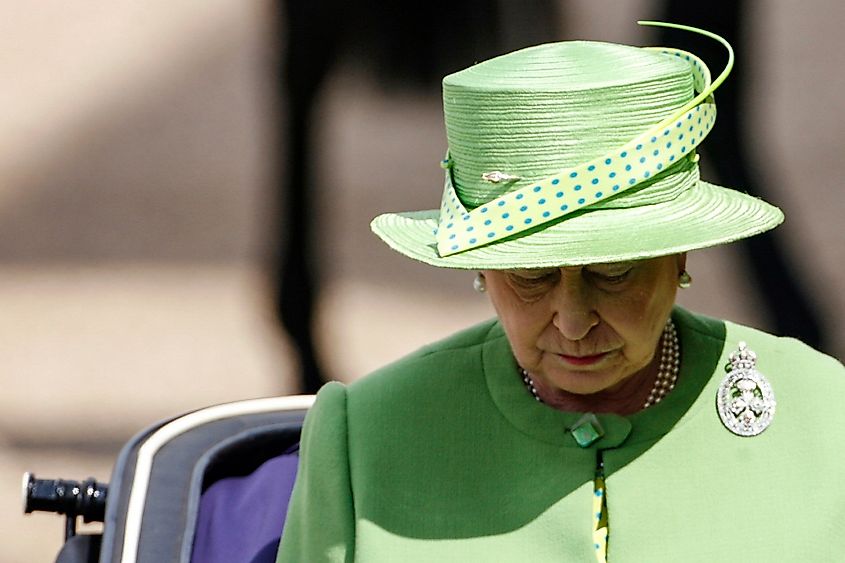 On the day of her Majesty the Queen's passing, the Royal Household will notify the public of the Queen's death. The Prime Minister will then notify the other Commonwealth leaders.
All flags will be flown at half-mast on all government buildings. They will remain at half staff until 8 am the morning of the Queen's funeral.
The BBC will suspend all normal programming and will instead provide continuous news coverage and analysis of the event. Books of condolence will be opened on the Royal family's website and at British embassies around the world.
Prince Charles will accede to the Throne and become King Charles III.
Day One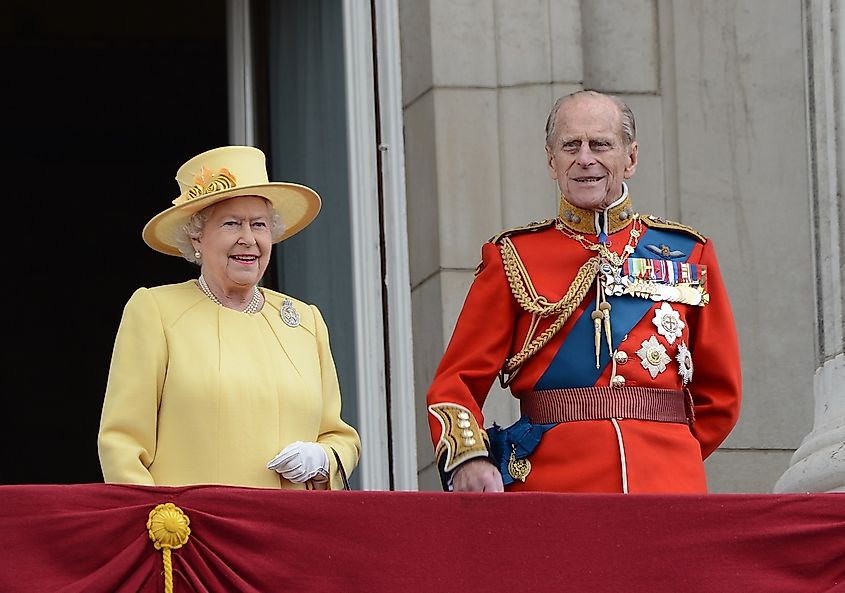 On the day following the Queen's death, the king will announce a period of royal mourning, to be followed until seven days after the queen's burial.
Two 96-round gun salutes will be fired at 1 p.m. local time Friday in London, in Hyde Park, and at the Tower of London. This tradition honors the queen's long life and reign.
The Houses of Parliament will start at noon and will observe a moment of silence for the late monarch. Then members will proceed with tributes, which are expected to last until about 10pm.
The service of prayer and reflection for Elizabeth at St. Paul's Cathedral will be underway at 6 pm London time. The public is invited to join in the streaming of the service online. Up to 2,000 people are expected to attend the service in person.
Week One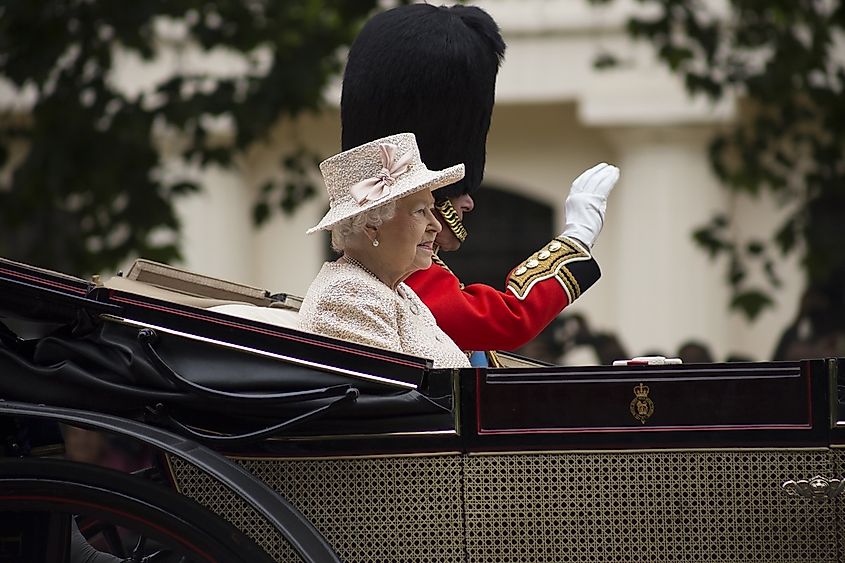 The Accession Council meets at St James's Palace in London on Saturday morning to formally declare Elizabeth II's death and proclaim her successor as sovereign.
King Charles III will then read and sign an oath to uphold and defend the security of the Church in Scotland, safeguarding stability in government. Senior members of Parliament take an oath to King Charles III on the same day.
The Queen's body will be brought from Scotland to London, and a ceremonial procession will begin with the coffin being carried through Westminster Hall during which the public can visit and pay their respects.
The king is set to travel across the UK in his final days, visiting leaders in Scotland, Northern Ireland, and Wales.
Day 10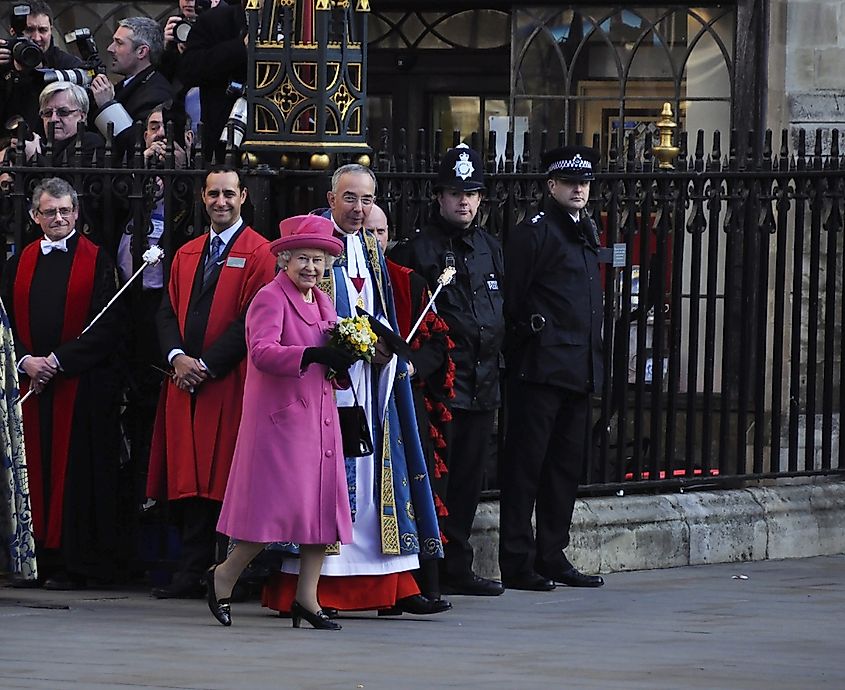 The queen's state funeral service was held at Westminster Abbey and she will be buried at Windsor Castle, next to her husband who died in April 2021. They are both now resting after their long-life devoted service to England and its people.
Interesting Facts About Her Majesty, Queen Elizabeth II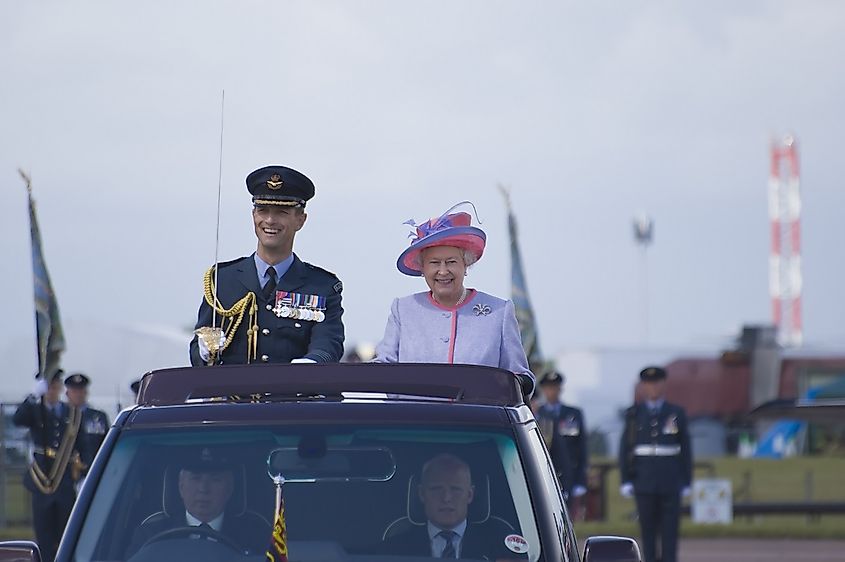 There are plenty of interesting facts about the Queen of England that many people don't know. For example, did you know that she is the only person in the UK who is allowed to eat swans?
Here are some other fascinating facts about Her Majesty:
The Queen has two birthdays - her actual birthday on April 21st, and her "official" birthday on the second Saturday in June.
The Queen owns all the dolphins and whales in British waters.
She is also the only person in the UK who is allowed to drive without a license or registration plate.
As well as being Head of State of the UK, the Queen is also head of state of 15 other Commonwealth realms, including Canada, Australia, and New Zealand.
The Queen has visited more than 120 countries during her reign.
Buckingham Palace has 775 rooms, including 19 staterooms, 52 royal and guest bedrooms, 188 staff bedrooms, 92 offices and 78 bathrooms.
The Palace grounds include a lake, a bowling green and a tennis court.
The Queen's stamp collection is the largest and most valuable in the world, with over one million stamps.
We hope you found these facts interesting! If you want to learn more about the late Queen Elizabeth, be sure to check out our other blog posts.
In Summary
As the longest-serving monarch in British history, Queen Elizabeth II has seen a lot during her 96 years. Now that she's passed, Britain is ready to mourn and celebrate her life in different ways. With ten days of carefully crafted succession plans in place, it will be interesting to see how everything goes according to plan.