Where Is The Headquarters Of BBC?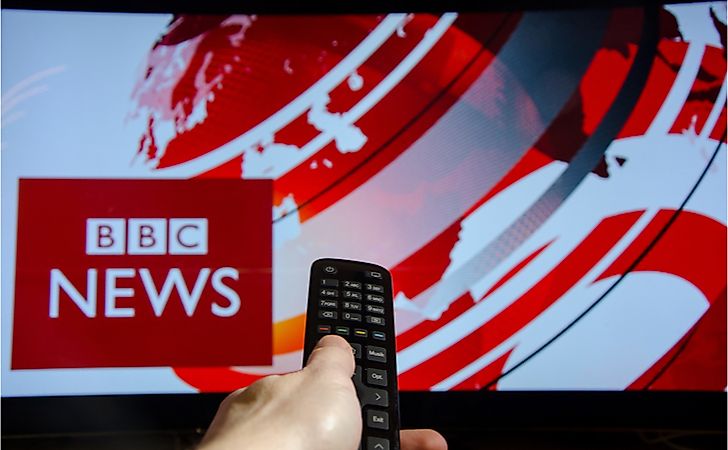 The British Broadcasting Corporation (BBC) is the oldest national broadcaster and the largest by the number of employees in the world. BBC was established in October 1922, and currently has over 35,400 employees of whom over 20,950 are permanent. The corporation was created by a Royal Charter and is funded by a television license fee that is charged to all British organizations, companies, and households that use any equipment to record or receive live television, iPlayer, and related services. Parliament and the UK Government set the fee, which finances the corporation's radio, television, and online services within the United Kingdom. Since April 2014, the fund extended to the BBC World Service. About a quarter of its revenues is derived from BBC Studios, which develops and sells programs and services across the globe in addition to distributing the 24-hour channel, BBC World News. Since its inception, the BBC has been the primary source of information in the United Kingdom and has helped unite the country.
BBC Headquarters
Broadcasting House in the British capital serves as the headquarters of the British Broadcasting Corporation. Six of the ten BBC's national radio services broadcast from the building. In early 2013 the BBC World News and BBC News channel relocated to the building. Broadcasting House was officially opened on May 1932, although the first broadcast had been conducted two months before. The building has been renovated and reconstructed severally to support the corporation's consolidation of its services in London. The process involved demolition of older extensions and the construction of a new wing, which was completed in 2005. The main structure was refurbished and a new wing constructed at the rear to house more broadcasts, including BBC World Service and BBC Radio 3, 4, and 4 Extra. Broadcasting House has three floors below the ground and nine above, all of which are occupied by the BBC.
Regional Offices
The BBC is in the process of producing more radio and television programs outside London. The corporation targets cities including Glasgow, Cardiff, Belfast, Manchester, and Newcastle as suitable destinations for the "BBC North Project." Previously the BBC North West was the largest hub of BBC programming and currently produces ethical and religious programs alongside other programs including a Question of Sport. The North Project seeks to merge operations and shift the regional headquarters from Broadcasting House in Manchester to MediaCityUK. BBC also has regional offices in Bristol and Leeds. The corporation also operates several news gathering centers across the world