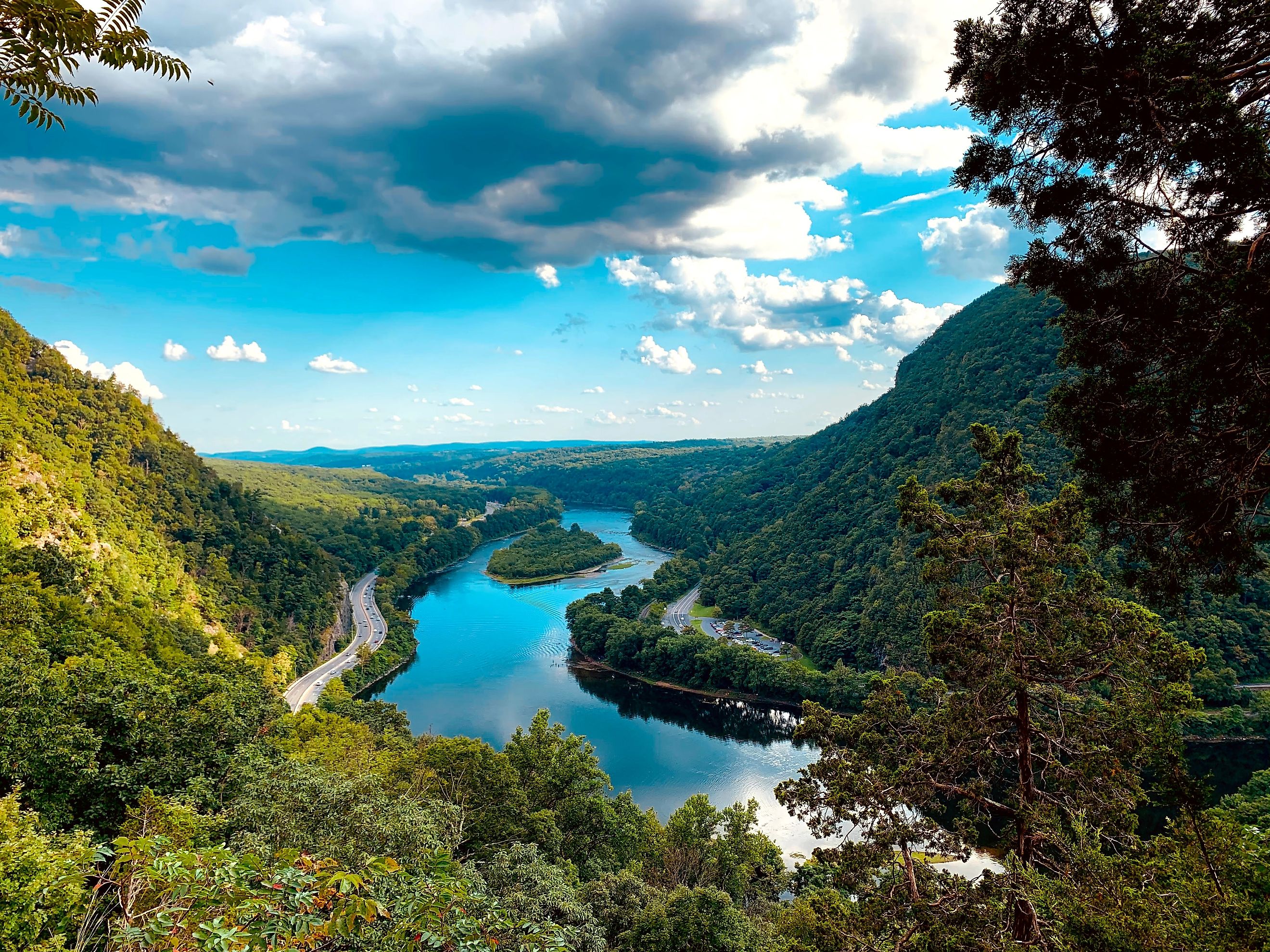 These Small Towns in the Poconos Come Alive in Summer
There are several ways to set your adrenaline pumping in the Poconos when summer comes around. You can strip in and hold on tight as you hurtle mid-air in one of the rides at Camelback Mountain Adventures, for instance, escape the summer heat by climbing trees or ziplining at Pocono Treeventures, or enjoy horseback riding at Mountain Creek Riding Stables. The Poconos also boasts several peaceful lakes you will not want to turn your back on, besides rivers that offer amazing swimming and whitewater rafting opportunities. You will want to access all these outdoor feasts by setting base in any of the region's cornucopia of cute, little towns. If this is something you will want to experience, discover seven small towns in the Poconos that come alive in summer. 
Jim Thorpe
While Jim Thorpe is home to just about 4,600 residents, that number dramatically swells in summer. Nestled in the southern Poconos on the Lehigh River, Jim Thorpe is a summer adventurer's dream town. For starters, Lehigh Gorge State Park is an outdoor hot cake, and is often regarded among the most popular summer attractions in the Poconos. At this park, expect to gasp at several spectacular waterfalls, enjoy views that are nearly ethereal, and indulge in outdoor experiences you may not find anywhere else in the region. 
While the Glen Onoko Waterfall is currently closed, there are other gorgeous cascades you will not want to miss — including Buttermilk and Luke's Falls. Besides kayaking and canoeing, opportunities for whitewater rafting here are mindblowing. Away from the water, summer adventures will want to check out the Turn Hole Tunnel, an abandoned railroad tunnel that will transport you back into history. Finally, Jim Thorpe's Victorian-style downtown will be quite a pleasure to stroll through.
Stroudsburg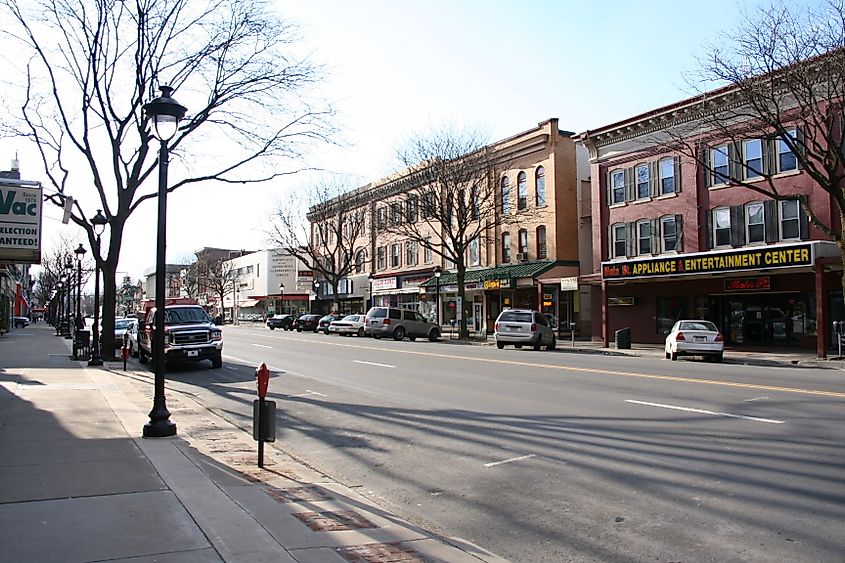 Curled up right off I-80, Strasbourg is a pretty town that strikes the sweet spot between historic allure and modern appeal. Bordered to the east by Brodhead Creek, a 21.9-mile-long tributary of the Delaware River — and to the west by Tannersville — the site of the Camelback Mountain Resort, Stroudsburg is often among the best summer destinations in the Poconos. Aside from the town's heart-ravishing elegance, Stroudsburg boasts several summer attractions that see it welcome crowds of thrill-seeking adventurers in the summer months. 
At the appropriately-named Quiet Valley Living Historical Farm, for instance, first-time visitors will enjoy learning about the area's rich heritage and experiencing life on a traditional homestead — amid heart-warming views on every side. A little out of town, Mountain View Vineyard could be the only winery, brewery, and distillery — all in one — in the Poconos. And about 3 miles from Stroudsburg, Dear Head Inn stands as the oldest continuously running jazz club in America, and a place worth checking out.
Milford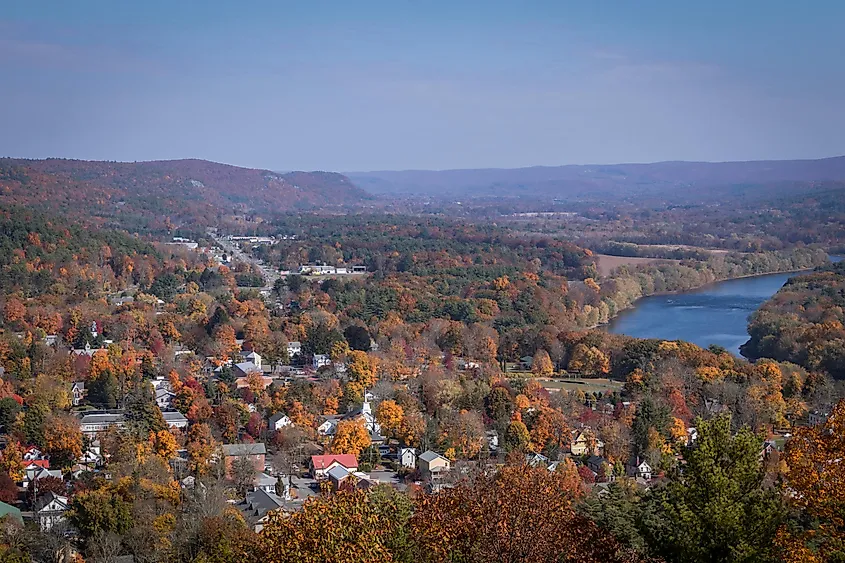 Located on the Upper Delaware River about 70 miles northwest of New York City, Milford is another Poconos charmer you will be enamored with. While the town boasts a population of just about 1,000, it often comes alive in summer when adventurers descend on it because of its sheer beauty — and the impressive adventure opportunities it boasts of. For starters, Milford, in a sense, is the birthplace of America's conservationism. This is because it plays host to the must-see Grey Towers National Historic Site, where Gifford Pinchot, who established the modern definition of conservation — especially as applied to natural resources, established the Society of American Foresters, and served as the first chief of the US Forest Service, once called home. 
Milford also boasts a tree-lined Main Street and well-preserved historic buildings no one will want to miss out on. As to outdoor adventure opportunities, the surrounding Delaware Water Gap region is chockful of enticing options.
Honesdale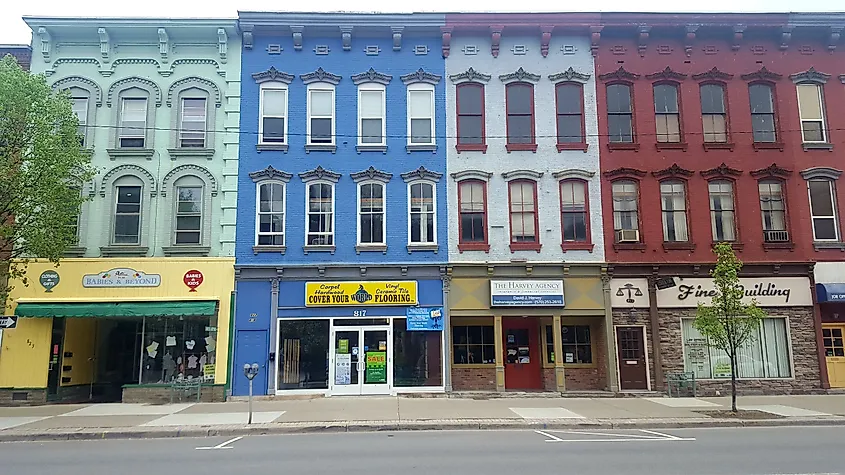 Home to about 4,400 residents, and framed by jaw-dropping mountain scenery on every side, Honesdale will hardly disappoint a summer vacationer. While the town may seem to be cool and sleepy on other days — when summer arrives — it welcomes hordes of visitors eager to enjoy one of Pennsylvania's best-kept secrets. At the Prompton State Park, located 6 miles from town, you will want to enjoy the miles of scenic trails that weave their way around the peaceful lake — or sit down to a delicious picnic at the covered pavilion. Besides, Irving Cliff, located less than 2 miles from town, boasts multiple hiking trails, provides amazing bird views of Honesdale, and is a beautiful place to just sit and relax. And at the Wayne County Historical Society's Museum and Research Center, you can see a full-scale replica of the Stourbridge Lion, the first steam locomotive to run on commercial tracks in America.
Tannersville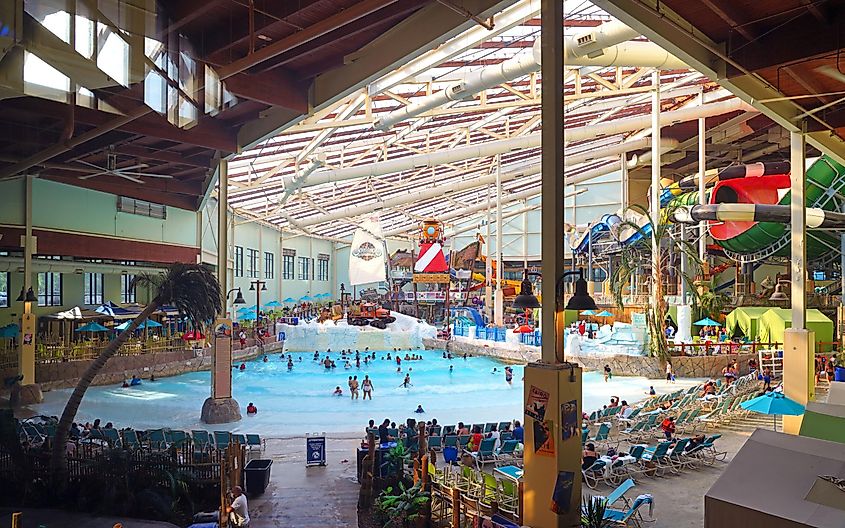 Tannersville may not be famous as Jim Thorpe, but it is no less charming. Part town; part village, one of Tannersville's claims to fame is that it is home to Camelback Mountain Adventures, the biggest outdoor adventure park in Pennsylvania. A summer adventurer will enjoy the broad array of outdoor opportunities on offer at Camelback Mountain Adventures, including a zip line (with multiple levels) and a mountain coaster. The mid-air views you will get while coasting down at high speed are such that you will not exchange the world for. Then again, Camelbeach Outdoor Waterpark is the best place to splash and refresh during a balmy summer afternoon. But if you want to enjoy some amazing shopping, you will get a blast at the Crossings Premium Outlets, which features 100 brand names and designer outdoor outlet stores.
Hawley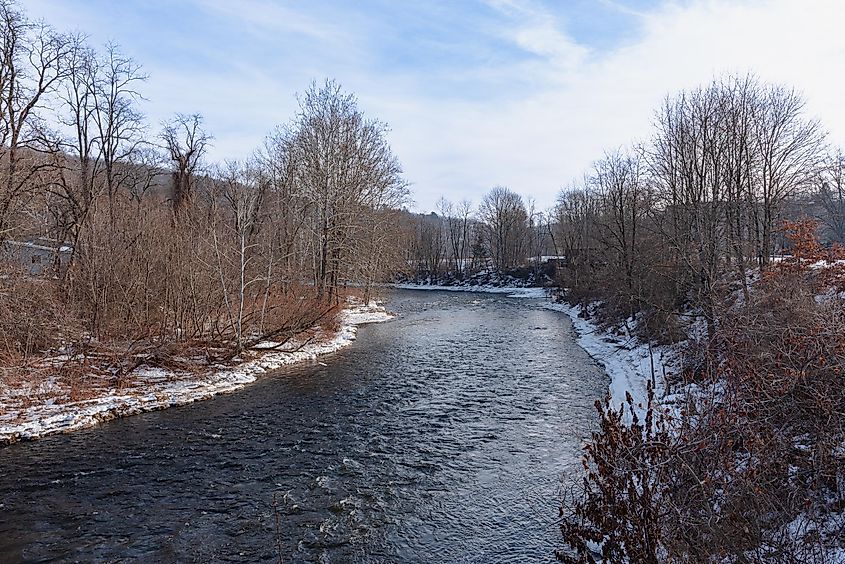 While Hawley is home to just about 1,000 residents, it punches above its weight when it comes to charm and character. The town is secreted in the valley of Lake Wallenpaupack and sits at the northernmost end of the lake. To a summer adventurer, Hawley's location is enough reason it is worth lacing up for. For starters, Lake Wallenpaupack is the second-largest lake contained entirely in the Keystone State — and the third-largest lake in Pennsylvania. Boasting 52 miles of shoreline, Lake Wallenpaupack is often a beehive in summer and is among the best lakes in the Poconos. Another attraction you will not want to miss is Hawley Silk Mill, the first large-scale silk factory in Northern Pennsylvania that today has been repurposed into a beautiful lifestyle center. Finally, if you want to spend some time at a top-tier spa, enjoy unbelievably delicious food, and stroll on gorgeous grounds, the Lodge at Woodloch, conveniently located just 6 miles away from Hawley, should not miss on any itinerary.
Delaware Water Gap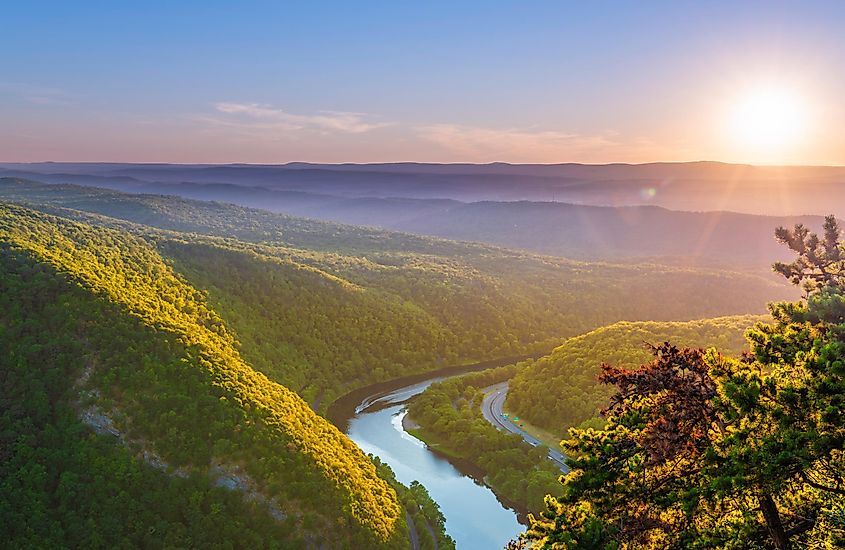 Boasting a population of just about 600, Delaware Water Gap is another Poconos charmer that a summer vacationer will be delighted to set foot on. Located 73 miles west of New York City, and hence a distance of approximately 90 minutes, Delaware Water Gap is an outdoor haven that a summer adventurer will not wish to leave. The star attraction in the town is, needless to say, Delaware Water Gap National Recreation Area, consistently one of the most visited spots in the United States. Home to what is among the cleanest and most scenic rivers in the East,  more than 150 miles of trails — as well as thundering waterfalls, an outdoor enthusiast will be spoilt for choices due to the broad array of exciting activities on offer.    
The Takeaway
Spanning approximately 2,400 square miles in an area defined by rolling hills and breathtaking scenery, the Poconos region of northeastern Pennsylvania is among the most visited destinations in the East. If you want to visit this heart-melting region, summertime is the best. The birds will be singing—and the wildflowers will be smiling. To enjoy this visual feast, several small towns provide suitable access points. These include Jim Thorpe, Milford, and Hawley—among other amazing charmers.