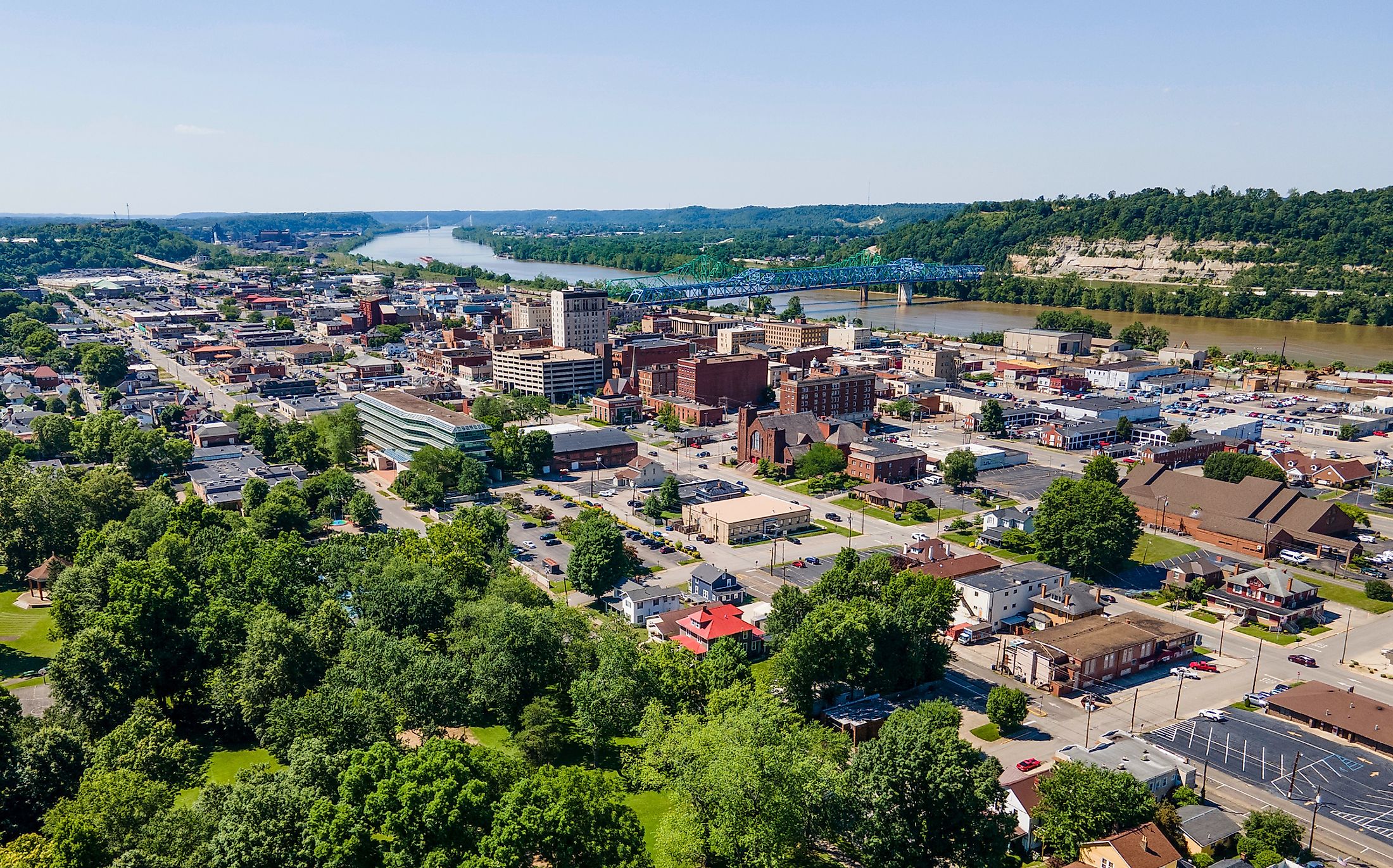 The Most Unique Kentucky Towns
An important part of the Southeastern United States, the "Bluegrass State" of Kentucky is a land full of diverse cultural beauty and stunning natural surroundings. Indeed, the wonderfully charming and unique towns of Kentucky are great ways for any traveler to discover the US, and both the young and old will find something special to appreciate in the State's urban centers. So, for some of the best of America, explore these special and unique Kentucky towns where a most memorable experience is sure to be had. 
Cadiz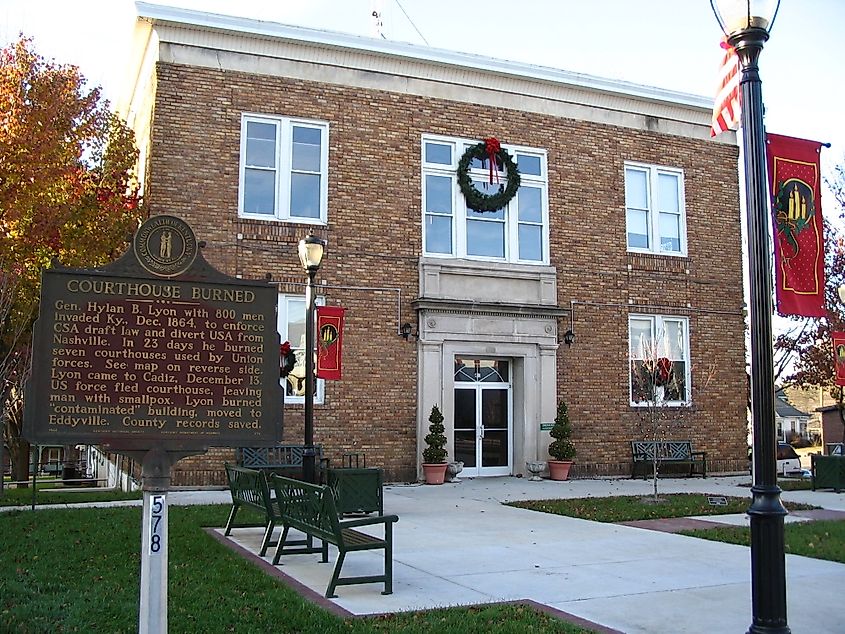 Home to a humble population of just over 2,700 residents, the picturesque town of Cadiz is beautifully located along the Little River (a 53-mile tributary of the larger Cumberland River). The seat of Trigg County, Cadiz, is also very near the Land Between the Lakes National Recreation Area, and it is a popular destination for kayaking and jogging along the shoreline. As a historic early 19th-century town, visitors can expect to find several fascinating buildings of the past to explore. From The Fairholme Mansion (1890) to the County Courthouse, Cadiz is full of special small-town charm with a unique Kentucky character. And do not forget to take in the sights and sounds of the Lakeland Jamboree, where every weekend, the best in Bluegrass music can be enjoyed by all.
Paducah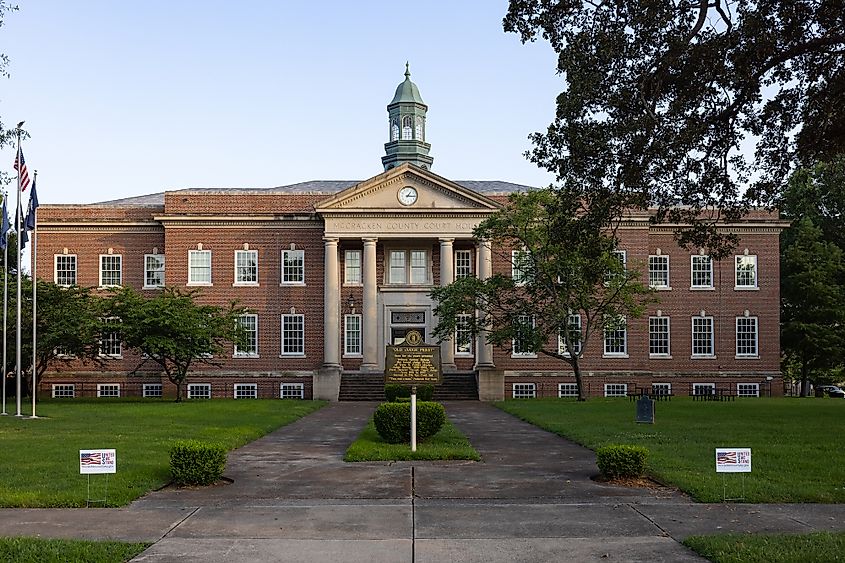 Paducah is situated right at the confluence of the Ohio and Tennessee Rivers and forms part of the Jackson Purchase region of Kentucky. First settled in the 1820s, today, this seat of McCracken County is home to a population of nearly 27,000 residents. A must-visit for lovers of history, downtown Paducah is full of 19th and early 20th-century buildings, many of which are listed on the National Register of Historic Places. These include the St. Francis de Sales Church (1899), the Lloyd Tilghman House (1861), and the Whitehaven Mansion (1865), amongst others. In addition, Paducah is known for its locally vibrant arts community, and stunning wall mural installations can be viewed across town. And of course, with the town's easy access to the two rivers, outdoor activities like sailing and swimming are always popular. 
Rosine 
Celebrated as the birthplace of Kentucky Bluegrass Music, the charming town of Rosine only has some 110 permanent inhabitants. Still, for what it may lack in size, it compensates as a true cultural wonder for anyone visiting Kentucky. Thousands of Bluegrass music fans visit this town annually, which is where Bill Monroe (considered the Father of Bluegrass) was born in 1911. Visit his birth home museum, explore the early stages he performed on, and even pay respects at his modest grave site for a truly special pilgrimage even for the casual music follower. Meanwhile, a stop to the nearby International Bluegrass Music Museum cannot be missed. Here, fascinating memorabilia, insightful stories, and a true love for the genre fill every visit for a unique and special small-town Kentucky sojourn. 
Hodgenville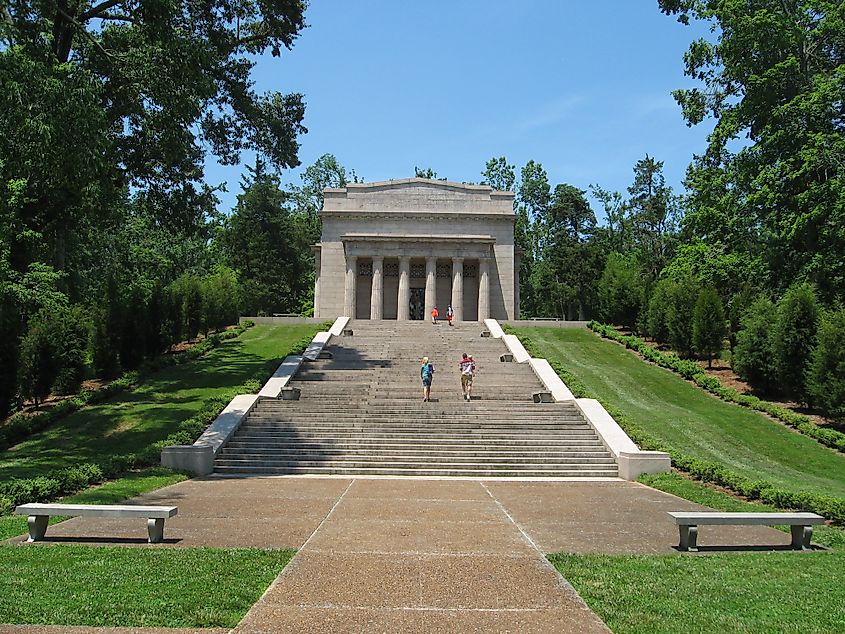 Hodgenville was the birthplace of one of America's most famous leaders, none other than the 16th President Abraham Lincoln, who was born in a log cabin in 1809. Today, this historic town and seat of LaRue County boasts a population of just under 3,300 residents and lovingly maintains its important connection to one of the nation's greatest Presidents. Indeed, ardent history lovers and even casual followers can appreciate Hodgenville, the site of the Lincoln Birthplace National Historic Park and the Lincoln Museum. Featuring an assortment of historic documents, Civil War-era objects, and even wax sculptures, these insightful items offer a unique insight into Lincoln's life. On the way out (or in), do not forget to pose with the main square's bronze statue of the President, and then enjoy some quiet time at the nearby Nolin River. 
Newport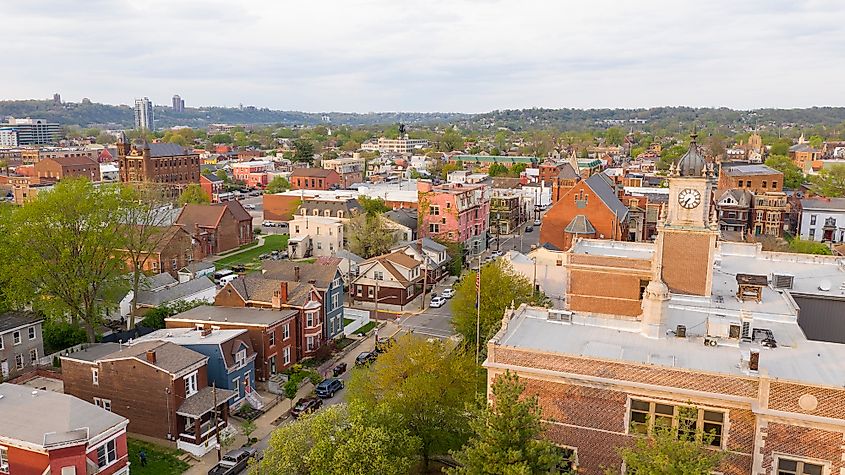 Settled in the 1790s, the beautiful town of Newport is located right where the Licking and Ohio Rivers meet. Home to just under 14,000 residents, this picturesque Kentucky locale is known for its humid climate. Mild winters and hot summers are typically the norm. With its pleasant outdoor ambiance and location along the rivers, opportunities for boating, swimming, and walks along the water's edge make for some of the best scenic outings in the State. Families can also enjoy visiting the Newport Aquarium, where over 20,000 animals can be found! And, of course, with Newport's charming historic district, numerous renowned buildings can be explored, like the County Courthouse (1884), taking guests back in time. 
Maysville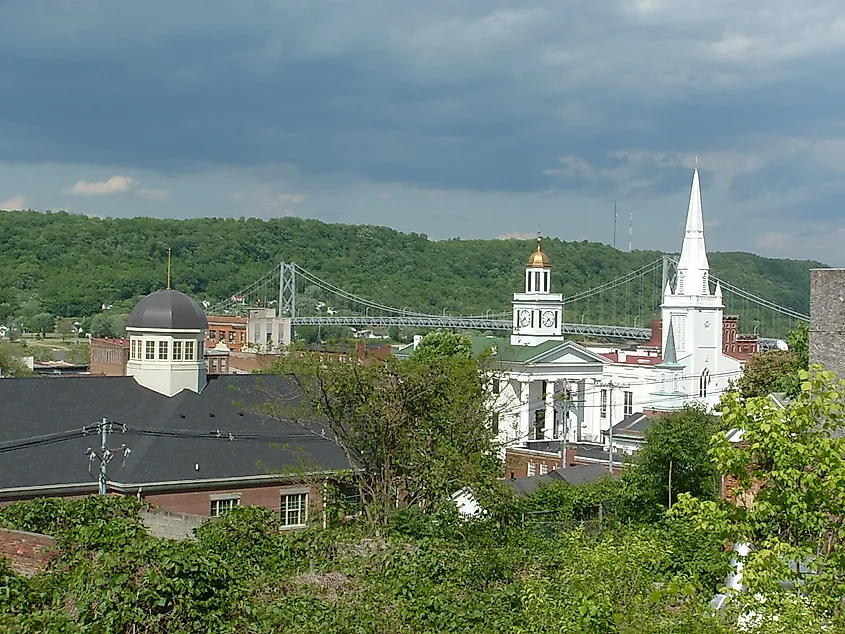 Just under 9,000 people call the picturesque and historic town of Maysville home, and it is certainly a place of great allure for any age. Situated on the banks of the Ohio River, this seat of Mason County was established in the late 18th century, and guests can explore over two centuries of history through several preserved landmarks from across the decades. These include the Washington Opera House (1889), the Russell Theatre (1930), and the Simon Kenton Memorial Bridge, spanning some 607 meters long. Meanwhile, an afternoon at the Kentucky Gateway Museum is a great way to learn more about the "Bluegrass State." Here, a collection of over 4,000 artifacts details the history and development of Kentucky, Mason County, and its colonial and indigenous past. 
Ashland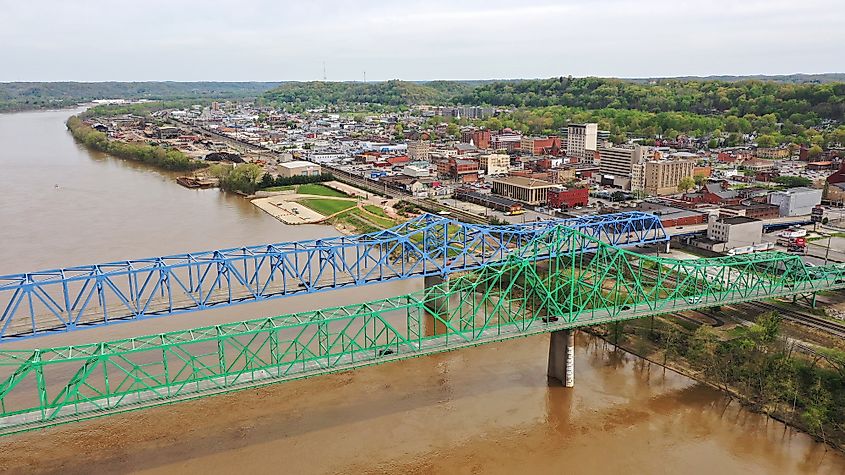 Ashland lies near the border with the States of Ohio and West Virginia and is also situated on the Ohio River's southern banks. With a colonial history dating to the 1780s, Ashland is one of Kentucky's oldest settlements and today houses a population of just over 21,000 inhabitants. And with its mild winter and hot summer seasons, spending time outdoors in Ashland is enjoyable year-round. Spend time at the 47-acre Central Park for an assortment of activities while various fun festivals always fill out the calendar. From the Firkin Fest Craft Beer Festival to the Festival of Trees, there are attractions for a range of tastes and ages while in Ashland. And do not forget to visit the Highlands Museum and Discovery Center, which will be sure to inform and entertain. 
Kentucky is a beautiful state where stunning natural landscapes and fascinating cultural history come together to offer a unique experience to any visitor. From the river town of Paducah to the historic birthplace of Abraham Lincoln in Hodgenville, these and other unique Kentucky towns are truly splendid locales to discover. With their special charm, pleasant climate, and loads of allure, these towns are among the most unique and special to visit in the "Bluegrass State." So wait no longer and come see the best of Kentucky!