New Mexico is a highly regarded state for retirement, with a moderately friendly tax system balanced by a low cost of living and temperate weather. Find an affordable place to retire among the many charming small towns in the state with one of the lowest property tax rates in the US and a capped taxable value of 3%. Buy a house with great access to New Mexico's stunningly diverse landscapes and rich history along the streetscape. The state is a real vacation land where you won't even have to spend money to get away for a warmer climate or outdoor pursuits.
With social security exempt from income taxes and retirement income only taxed according to the state's bracket, you can spend money on your hobbies, stay cultured, and enjoy fine dining every day. These towns with a low population of friendly residents boast pursuits for all ages to enjoy social opportunities like art galleries, historical sites, and plenty of restaurants.
Carlsbad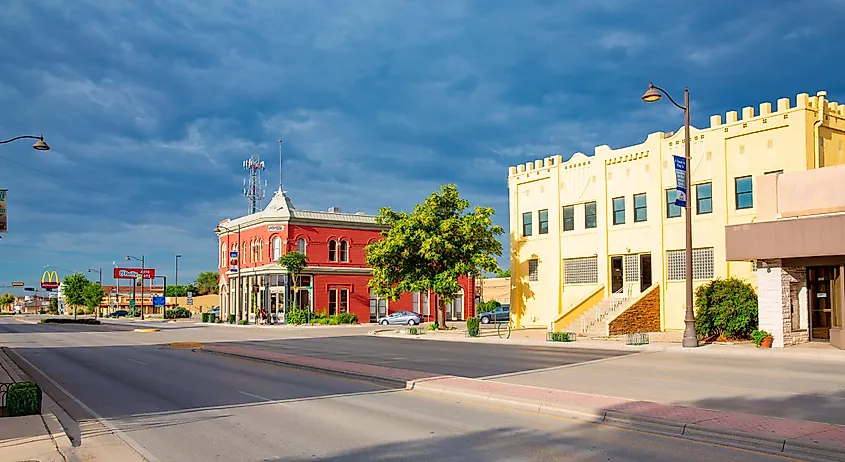 Find this scenic town for retirement along the Pecos River, amid the surrounding Chihuahuan Desert. The "Pearl on the Pecos" is a second-to-none place to retire in New Mexico when it comes to a diverse landscape for various recreations. Enjoy venturing to natural wonders like the stunning Sitting Bull Falls and Carlsbad Caverns, and trails through Brantley Lake State Park and Guadalupe Mountains National Park nearby. You can also take a sunset cruise for different sights from the comfort of your seat.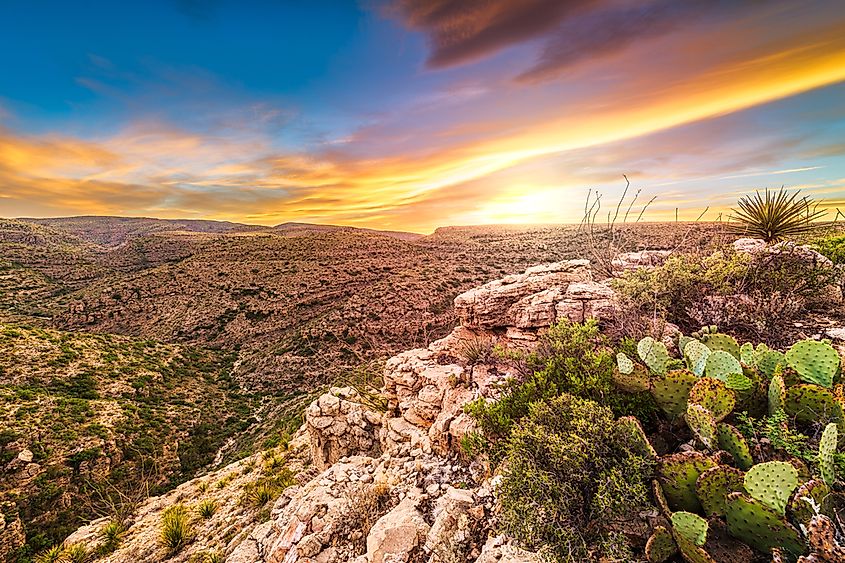 The Lake Carlsbad Beach Park at your fingertips is strewn with walking paths, beaches, swimming, and picnicking, as well as paddle boating and water sports. You can also enjoy strolls through the Balzano Vineyard, golf, or a drive to the Living Desert Zoo & Gardens State Park. Find plentiful daytime culture among antique shops, cozy cafes, and art galleries, and great evening pastimes at the community theater as well as casual fine dining places.
Corrales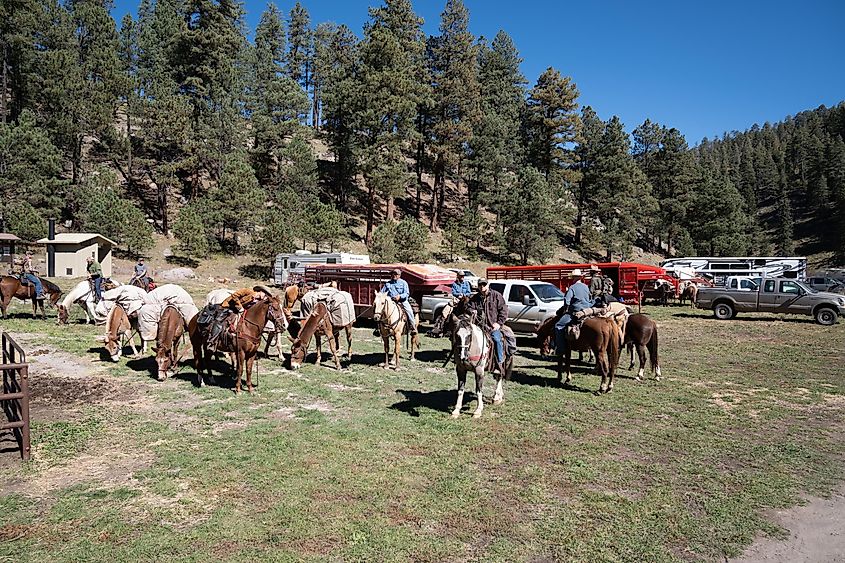 This Albuquerque suburb, with around 8,374 residents, is one of the best small towns to retire in New Mexico. Corrales has a 14.40% retired population, a tax burden of 17.20%, and 1.30 medical centers per 1,000 residents. You will find plentiful antique shops, galleries, and local southwestern restaurants right in town. Retire in a small town atmosphere with a rural feel and minutes-access to big city life with amenities, cultural venues, and entertainment. Corrales is more than just the "best of both worlds," with a whole other, natural world at the scenic Sandia Mountains just a short drive away.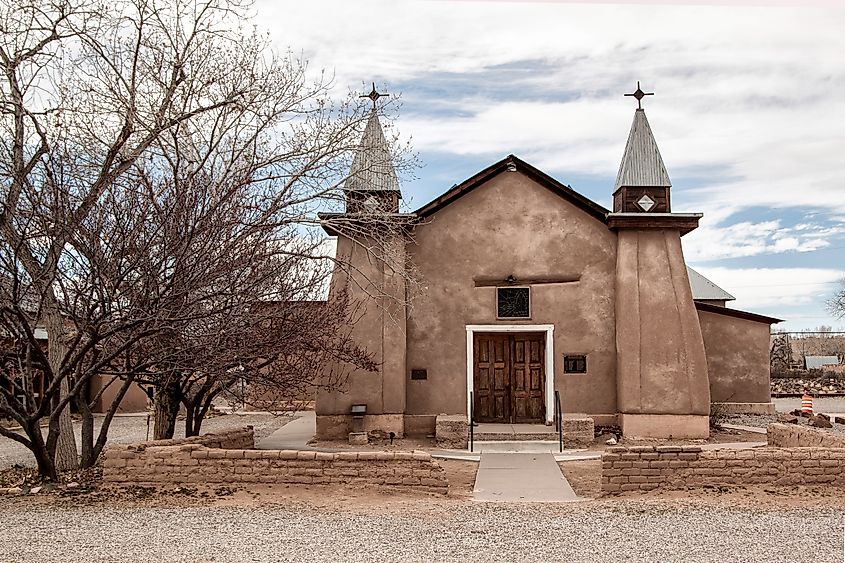 Enjoy nearby horseback rides and farm visits, and hike to the renowned Rio Grande Bosque with many native animals and plants. Stroll through the local market with locally grown fruit and vegetables and beef, pork, chicken, and eggs from the nearby farms. Pick up some fresh bread and pastries to go along with a bottle of wine from the Corrales Winery, or head on a stroll to the Acequia Vineyards and Winery. Enjoy the most unique engagements right in town, like the Casa Vieja Brewery and a cooking school, and get some ware and decor for your place at the handmade pottery and stoneware shop.
Las Vegas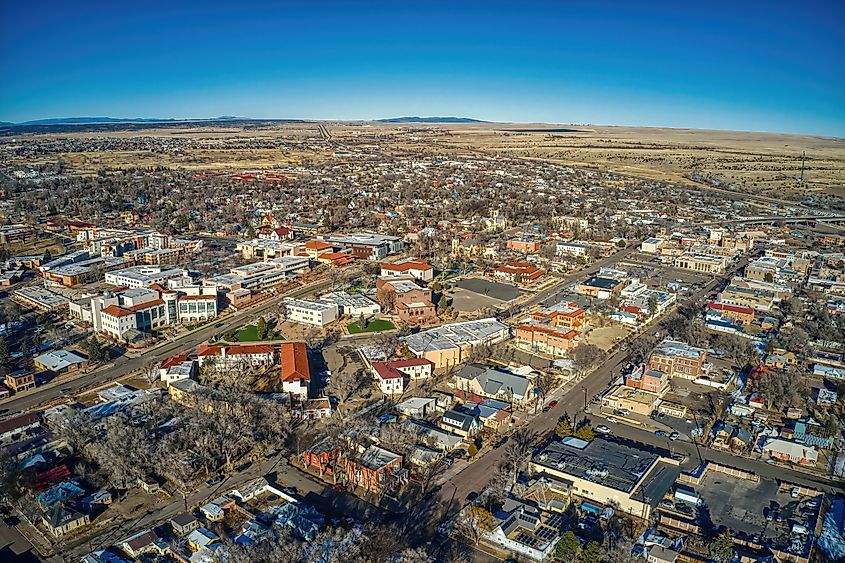 The town with a wistful name is a great place to retire in New Mexico, vouched for by 18.8% of the population over the age of 65. You can quickly find friends and invite them over, with a median price for owning a home of $117,600. Despite average crime and one hospital within a one-mile radius of the center, the town lives up to its moniker along the vibrant streetscape. Stroll along the scenic Old Town Historic District with a ton of charming small businesses behind beautiful buildings.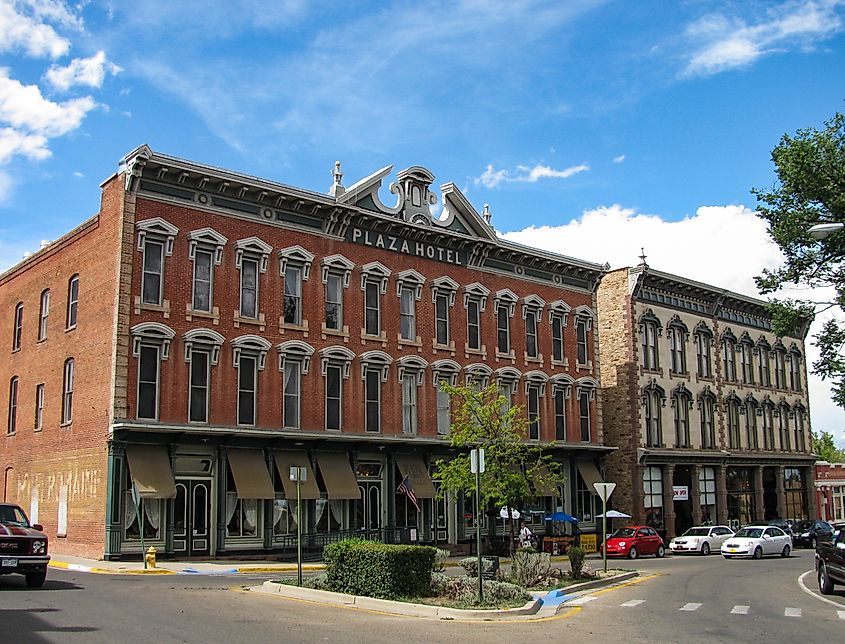 You will find plenty of coffee shops to spend each morning in a different local setting over a cup of java amid architecture. Relish in the antiquing scene and bookstores to stock up on items for your house decor and pastimes. Exchange friendly blabber with local vendors who will know your name and offer you a unique service every time, along with the freshest products. Enjoy nature at two nearby national forests and Storrie Lake State Park with pursuits like camping, hiking, fishing, or taking a scenic boat trip around the lake at sunset.
Los Alamos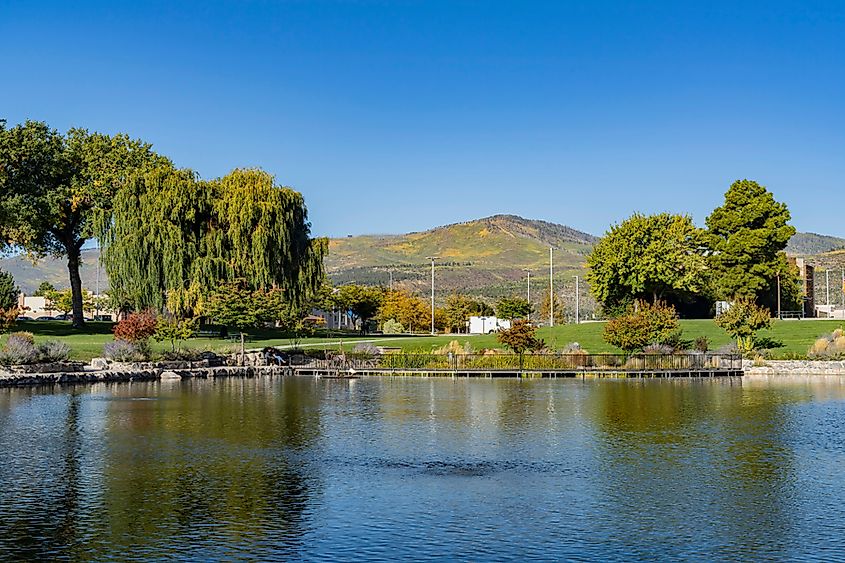 Los Alamos is another worthy competitor for best retirement in a small town environment in New Mexico that consistently ranks high in senior-friendly categories. The charming town features one of the best health care systems among similar places, with 2.96 medical centers per 1,000 residents. Despite being home to nuclear weapons, Los Alamos could not be a more peaceful place to retire in a town that seriously changed the world.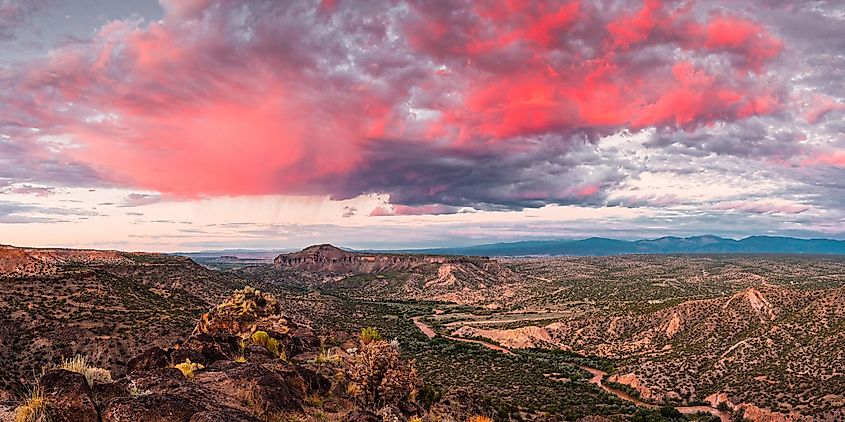 Visit the Bradbury Science Museum adjacent to the Los Alamos National Laboratory as a pastime for insights into your new home. The town, with 16.30% of the population who are seniors, is a great place for families, with a lively street vibe and plentiful amenities and attractions for all ages. Enjoy easy access to skiing with your children and grandkids when they visit in time for the holidays.
Placitas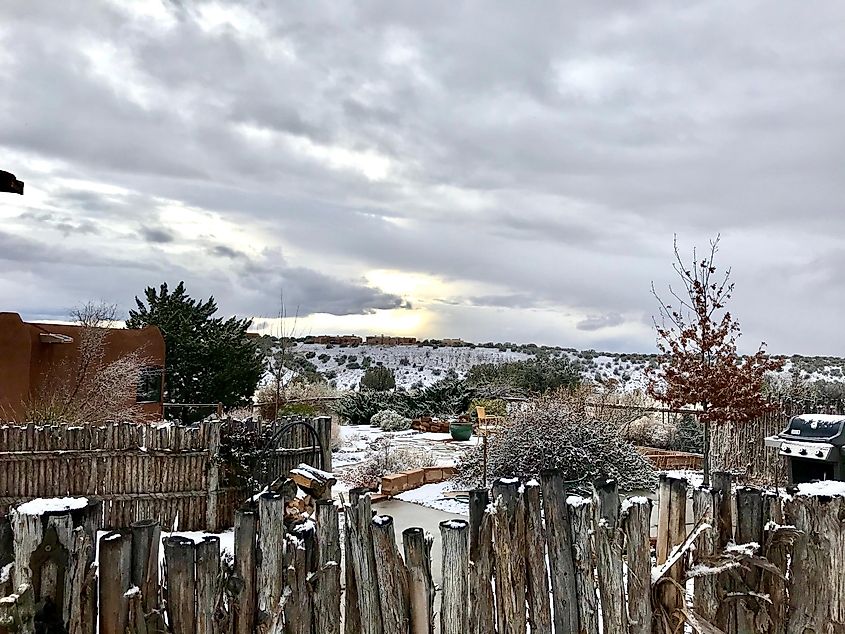 This charming town, just northeast of Albuquerque and southeast of Santa Fe, has a peaceful residential layout amid the scenic foothills of the Sandia Mountains. Surrounded by wistful mesas, Placitas features astounding sunsets and nightly starry skies. The senior residents particularly enjoy the high desert climate for daily hiking, biking, horseback riding, and championship golf. While there are only 1.25 medical centers per 1,000 residents, 31.50% of the senior population leads happy and healthy lives thanks to the climate and outdoor access.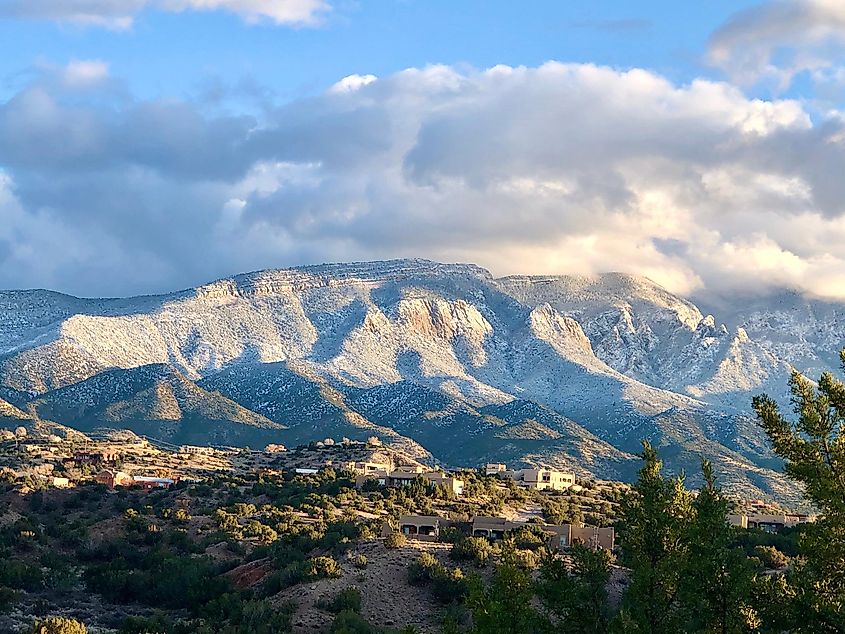 The town boasts one of the lower tax rates in the state at 16.10%, while the nature at your fingertips and friendly skies make up for the lack of recreation centers. Enjoy your golden years in this wonderful town alongside the famed Placitas wild horses and take the Rail Runner train from the town's station for a 30-minute ride to the international airport to meet the children. You can also access plentiful cultural and entertainment options in nearby Albuquerque on a quick getaway.
Portales
Portales is a serious competitor when it comes to small towns to retire in New Mexico. The charming college town boasts an engaging scene for all ages. Enjoy the authentic small-town atmosphere along the lively streets with great recreational opportunities and attractions at student prices. With a senior population of 12.6%, Portales boasts a median home value of just $116,200, a low crime rate, and two hospitals within one mile of the city.
Make exercising a habit with in-town public parks, swimming pools, walking and jogging trails, tennis courts, and a golf course. The nearby Oasis State Park offers great outdoor ventures with picnic areas, campsites, hiking trails, and fishing. There is plenty of live entertainment like plays, musicals, symphonies, and recitals for the cultured retirees, while sports fans enjoy watching live college football, basketball, and a thrilling rodeo.
Ruidoso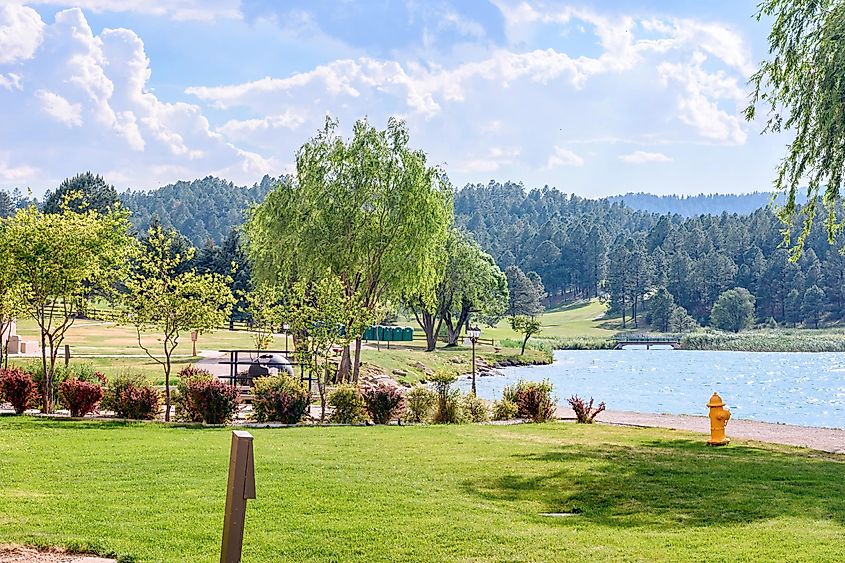 The charming town in southeastern New Mexico sits scenically within the Sierra Blanca range and near the Mescalero Reservation, an American Indian reserve. Retire near the natural beauty of the American West in Ruidoso and enjoy your golden years, vacation-style. With reasonable living and housing costs, you will also have outdoor access right at your doorstep. Stay healthy and enjoy scenic skiing, horseback riding, fishing, biking, hiking, and golfing.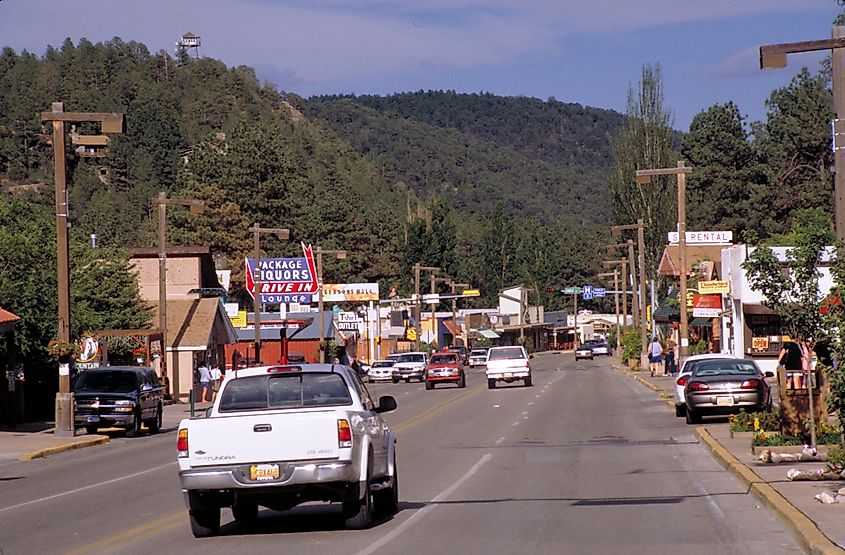 The seniors in Ruidoso account for 27.50% of the total population, despite a higher tax burden of 18.00%. Immerse yourself in cultural pursuits like art galleries, volunteering at historic sites, and plays at the Spencer Theater for the Performing Arts as an evening pastime. Take scenic strolls along the river and visit the popular horse-racing arena, the Ruidoso Downs Race Track. The 1.90 medical centers per 1,000 residents, along with the highly regarded Lincoln County Medical Center, will take excellent care of you when you need it.
Silver City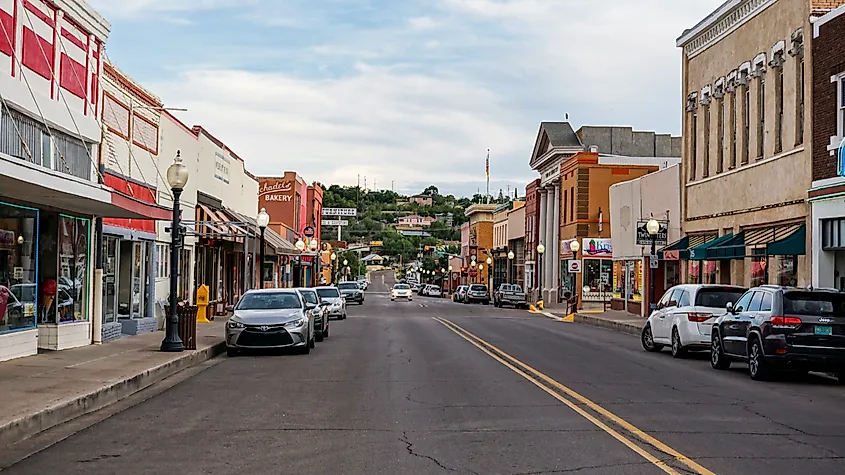 This college town in western New Mexico consistently ranks high among the best places in the state to retire. Silver City has a good tax rate of 17.60% and 2.85 medical centers per 1,000 residents. There are also plentiful indoor recreation options, with 0.98 centers per 1,000 residents, and natural bounty right outside of town. Head to the surrounding national forests with recreational trails for camping and hiking. There is one hospital within one mile of the center, and the crisp year-round climate lends itself to a great environment for seniors' health.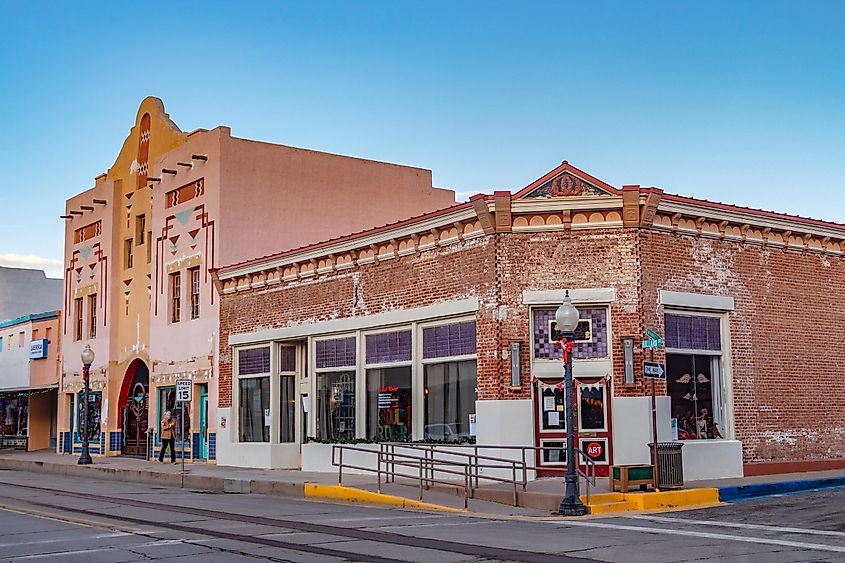 Silver City is the regional hub, with a renowned downtown arts scene and the Western New Mexico University Compound with more cultural opportunities. With a 20.9% senior population, you can quickly find individuals with the same hobbies and interests to share nature ventures and cultural outings like museums and great dining at one of the many local restaurants. Invite people over to your place, where the median home value is $134,400, and live peacefully in the town with a low crime rate.
Taos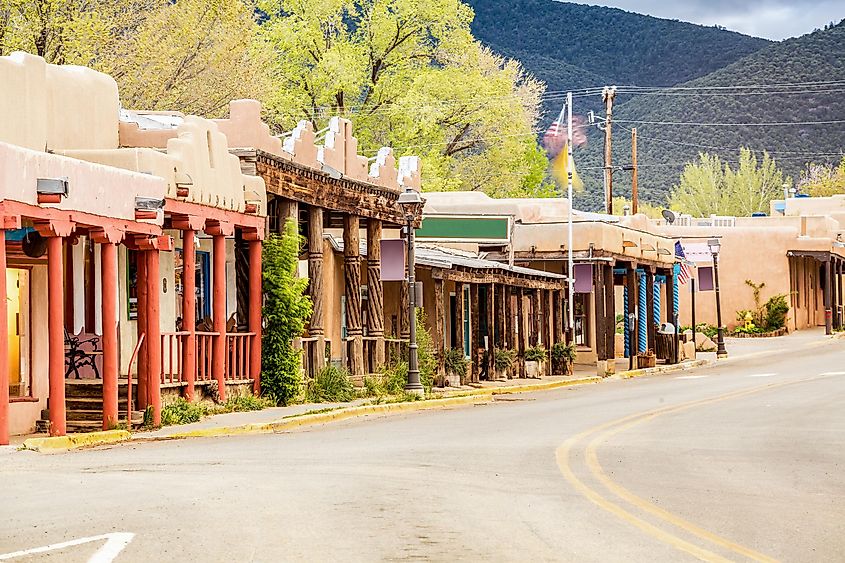 Find this mountain town near the Rio Grande Gorge within the desert of northeastern New Mexico. Taos consistently ranks high among similar-sized places to retire in the state, particularly for active seniors. Enjoy nature's bounty while fishing, hiking, and white-water rafting, as well as outdoor recreation like swimming, tennis, golf, and hunting. Find your vacation heaven along the picturesque 550,000 acres of Ted Turner's Vermejo. The area encompasses 30 miles of pristine streams and 19 lakes with fish. Valle Vidal is another 102,000-acre natural escape within the remote Rockies in-between Costilla and Raton.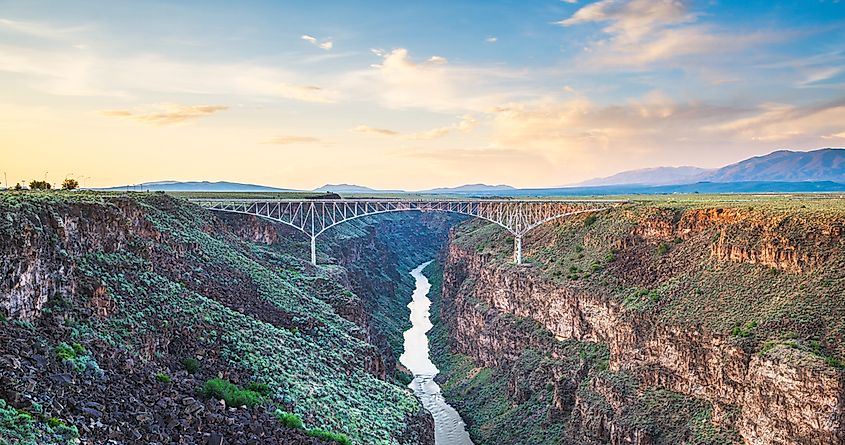 With friendly neighbors and low tax rates, you can enjoy social opportunities every day, like art galleries, historical sites, and plenty of restaurants. Find a companion among the 21.60% of the seniors and bring them on a scenic hot-air ballooning date, a popular activity in Taos. There is great access to medical care should you get hurt, with 6.48 medical centers per 1,000 residents. Stay close to home and enjoy indoor recreation with 3.33 centers per 1,000 residents, or join the Taos Society of Artists.
New Mexico is an affordable place to live and own a home, with one of the best tax climates in the entire country. Life within small towns is even more affordable than the state's 0.078% average property tax rate, or a median annual amount of some $1,403, which is already almost $1,200 lower than the nation's. Choose one of these towns to retire in the rightfully named "land of enchantment."
You will find yourself surrounded by exceptional landscapes and breathtaking nature in an amazing climate. The low temperatures of around 50 degrees during the winter and the average of 280 sunny days per year lend to comfortable senior living and a healthy lifestyle. Enjoy the weather and great outdoor access with daily pursuits like fishing, hiking, or bike rides, and find nearby recreation with tennis, golf, and winery visits.