If you are looking for a weekend escape to a charming and idyllic setting, then the small towns of New Mexico are the perfect destination. From lively pueblos to enchanting ghost towns, each one offers its own unique beauty and unparalleled character. Experience stunning landscapes filled with dramatic red-rock mesas, rolling hills, ancient villages surrounded by mountains, and outback desert communities hidden away from it all. Here are the top eight picks for the most picturesque small towns in New Mexico that are must-sees for your travel itinerary.
Corrales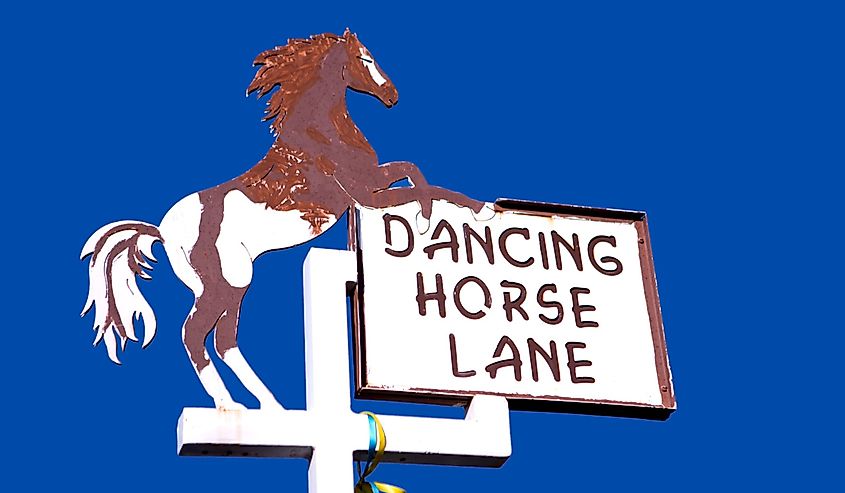 Corrales is a village located north of Albuquerque. With a population of just over 8,500 people, Corrales has a small-town feel. Residents and tourists enjoy easy access to shopping, entertainment, dining, and outdoor activities. The area boasts a variety of recreational opportunities, such as the Corrales Recreation Center with a pond, gymnasiums, basketball courts, and a skate park. The Corrales Bosque Preserve offers trails for hiking, biking, or leisurely strolls.
Besides its natural attractions, Corrales also offers a wide range of eclectic amenities, unique shops, and charming restaurants. With its blend of natural beauty and recreational activities, Corrales is an ideal place for families looking to settle down or for a weekend away in a small-town community that still has all of today's conveniences.
Madrid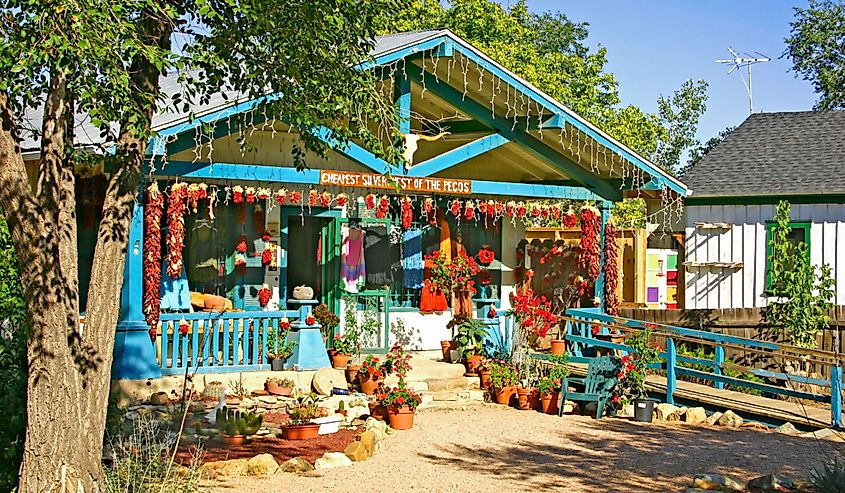 Madrid is a small town with a population of about 300 located just north of the mountains of New Mexico. The area boasts a vibrant culture, rich history, and plenty of outdoor activities to enjoy. Madrid has something for everyone, whether you are looking for adventure, relaxation, or just a place to get away from it all. One of the major attractions in Madrid is its picturesque landscape and scenic mountain views. There are many hiking trails throughout the region that allow visitors to explore local wildlife and plants while enjoying the breathtaking scenery.
Other popular attractions in Madrid include its museums which showcase the town's coal mining roots. There are several restaurants in the area that serve up traditional New Mexican cuisine and international dishes. Madrid also hosts a vibrant art scene with many galleries and artist studios open to the public. The small size of Madrid makes it an ideal destination for people who want to escape from the hustle and bustle of larger cities.
Mesilla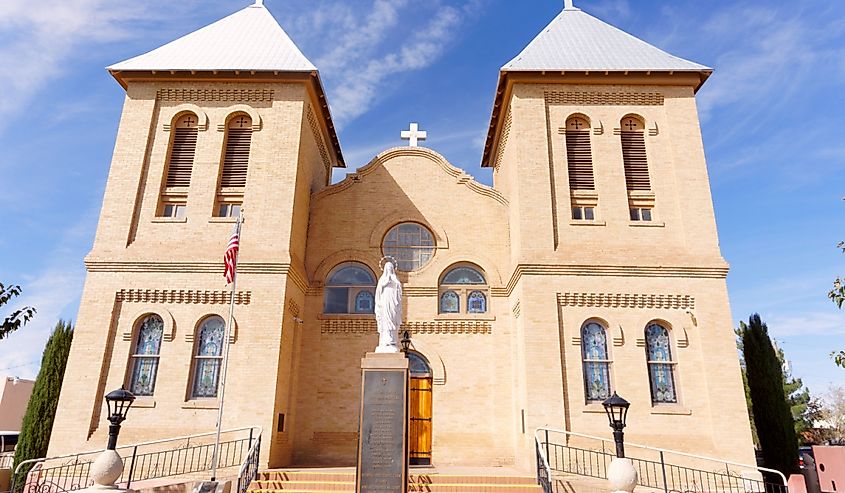 Located just south of Las Cruces, Mesilla is in the history books as the place where Pat Garrett delivered Billy the Kid for trial. Today, Mesilla is still a popular destination for those looking for an Old West experience.
The town is full of Spanish Colonial-style buildings, which bring visitors back to its days as a Wild West outpost. Visitors can explore many museums, galleries, and other attractions that illustrate life in this region. Mesilla Plaza serves as the area's center and hosts many festivals throughout the year. In addition, visitors can take advantage of several shops and restaurants that offer genuine southwestern cuisine.
Los Alamos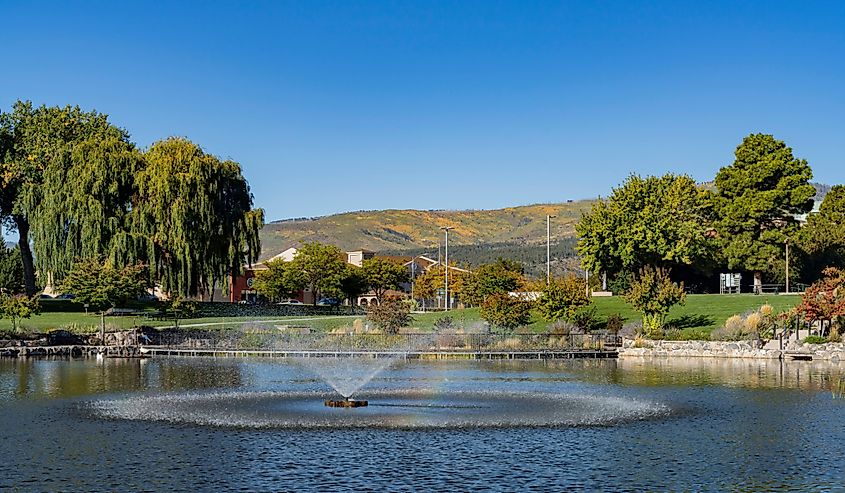 Los Alamos is northwest of the capital of Santa Fe and south of the Santa Fe National Forest. Associated with the Manhattan Project during World War II, the area developed the atomic bomb. Today, Los Alamos is known for its scientific research centers and its beauty, surrounded by vast pine forests, canyons, rivers, and hot springs.
The city also offers an array of outdoor recreation opportunities. Whether you want to go hiking or skiing, Los Alamos is the perfect spot for all your needs. Hiking trails range from short nature walks to challenging mountain climbs, while skiing enthusiasts can experience some of New Mexico's best powder at the Pajarito Mountain Ski Area.
Abiquiu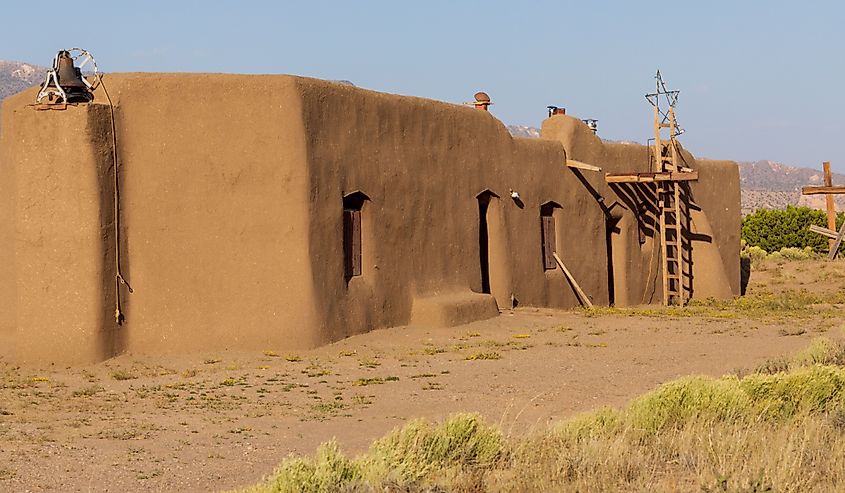 Located along the banks of the Chama River, Abiquiu offers breathtaking views of red cliffs and formations, as well as stunning mountain vistas. Visitors can camp and explore the diverse landscape at Abiquiu Lake Camp Ground or take a scenic drive through its remote regions.
The area is also home to the Ghost Ranch site, with its petroglyphs and colorful rock art. With its picturesque landscapes, natural beauty, and rich cultural heritage, Abiquiu is a destination that is sure to please. Whether you are looking for a relaxing getaway or an action-packed adventure, Abiquiu has something to offer everyone.
Placitas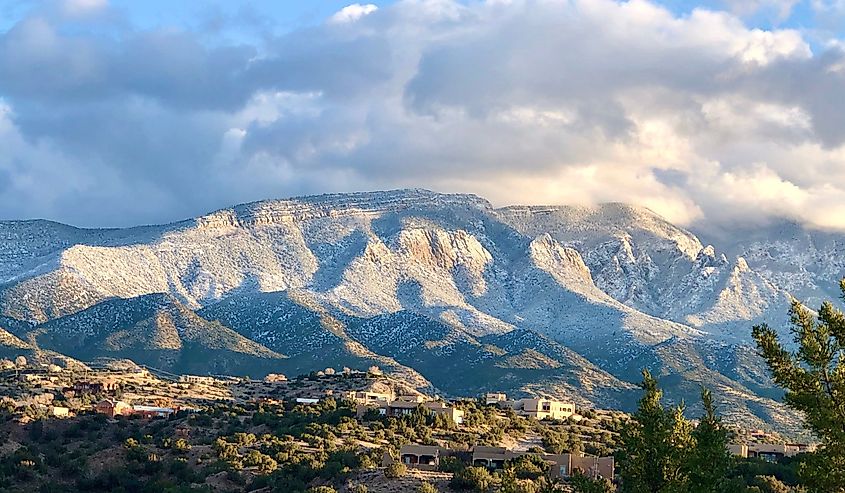 With stunning views of the Sandia Mountains and easy access to nearby attractions, Placitas is an ideal destination for families or those looking for a quiet retreat. The residents of Placitas are proud of their heritage and strive to maintain the town's character with its original adobe homes, narrow streets, and historic buildings. There are several parks in the area that offer recreation opportunities, such as hiking trails and outdoor activities. The surrounding area also provides ample shopping options, from unique boutiques to art galleries.
One popular attraction near Placitas is El Rancho de las Golondrinas, a living history museum that offers visitors the chance to experience life in the southwest during the late 1700s. In addition, Placitas is home to amazing wineries and several restaurants serving up authentic New Mexican cuisine. Placitas truly offers something for everyone and is a great place to explore, relax and enjoy all that New Mexico has to offer.  
Silver City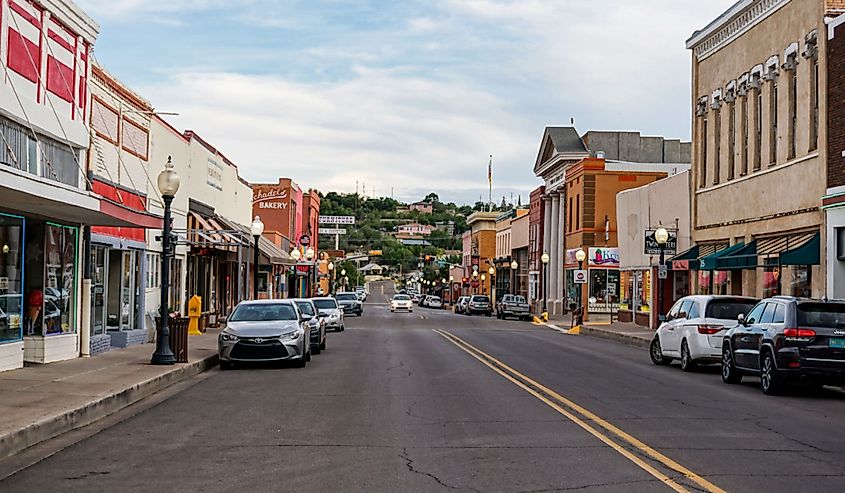 Silver City has a vibrant culture and art scene, as well as a history in the mining and railroad industries. The area also boasts a rich heritage of Native American cultures. Silver City is home to a wide variety of galleries that feature works from local and international artists. There are many outdoor activities available for people to explore, such as hiking and biking trails, horseback riding, camping, and more. The surrounding landscape provides stunning views of the nearby Gila National Forest, home to some of the most beautiful scenery in the Southwest.
Mescalero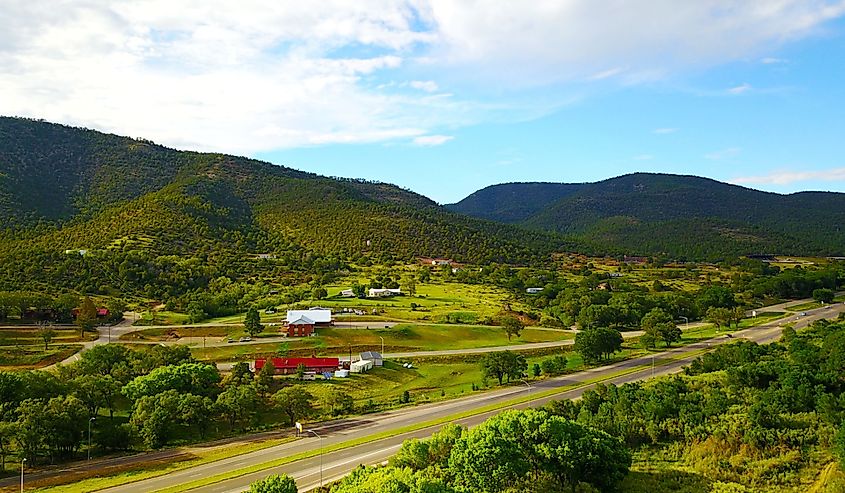 Located on the Mescalero Apache Indian Reservation, this area has something for everyone. Whether you are looking to explore Native American culture, enjoy outdoor activities such as hunting and fishing, or just relax and take in the stunning scenery, Mescalero has it all.
The reservation offers many attractions including the Mescalero Apache Cultural Center & Museum, historical sites, cultural events, wilderness areas, and plenty of opportunities to experience nature at its finest. Visitors can visit local art galleries to explore artwork by tribal members. The Inn of the Mountain Gods Resort and Casino offers gaming, entertainment shows, and more for those wanting an exciting night out. For outdoor enthusiasts, Mescalero is the perfect place to explore. The area is full of trails where visitors can go hiking, biking, and horseback riding.
In Summary
New Mexico is a land of natural beauty and ancient culture, offering unique experiences for many travelers. From Puebloan villages to trails that traverse the vast desert landscape, adventurers can explore some of the most striking views in the southwest. Whether you are looking for a weekend getaway or an epic wilderness exploration, New Mexico offers plenty to discover that will leave lasting memories and stories. So do not wait! Start planning your next trip out west and let the Land of Enchantment take you away!