Retiring in New Hampshire provides the opportunity to explore majestic mountains, crystal-clear lakes, and charming towns. The state offers a perfect environment to call home. The towns have a vibrant culture, friendly people, and several recreational activities. This makes it an ideal place to spend your golden years. Whether you seek a peaceful, rural setting or a livelier cultural atmosphere, New Hampshire has you covered. The Granite State offers an ideal retirement location for everyone. From picturesque Bethlehem to outdoor-oriented Gilford and historic Hanover.
Exeter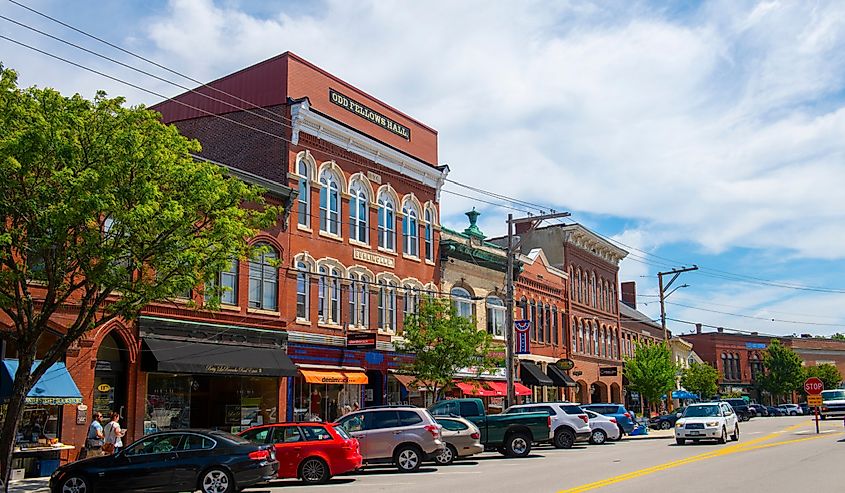 Exeter is a charming and historic town in southeastern New Hampshire. The town has everything you could need. The town boasts good healthcare facilities, great shopping opportunities, and tranquil parks. Surrounded by stunning natural beauty, Exeter lies on the Squamscott River. The river offers access to boating, fishing, and other water activities. The downtown area has charming stores, boutiques, and restaurants. It also has cultural attractions such as the Water Street Bookstore. The town also has a strong sense of community. The various civic organizations, social clubs, and volunteer groups provide opportunities for connection. Exeter is a great choice for retirement in New Hampshire.
Hanover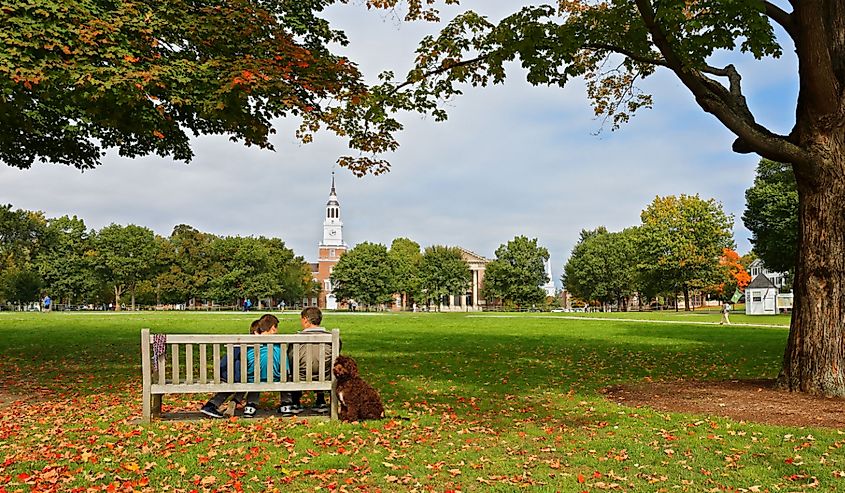 Hanover, located on the Vermont border, is an idyllic retirement destination. It offers natural beauty, cultural attractions, and a strong community. It has a low crime rate, and its standard of living is superior. Hanover is perfect for outdoor enthusiasts. The town has endless activities such as hiking on the Appalachian Trail, biking, skiing, and kayaking on the Connecticut River. You can also enjoy the cultural scene with local galleries and museums. The town center includes retail stores, specialty shops, and dining options. It also has landmarks such as the Hopkins Center for the Arts and the Hood Museum of Art. Hanover has a tight-knit community. The various civic organizations, social clubs, and volunteer groups make it a safe and pleasant destination for retirement.
Keene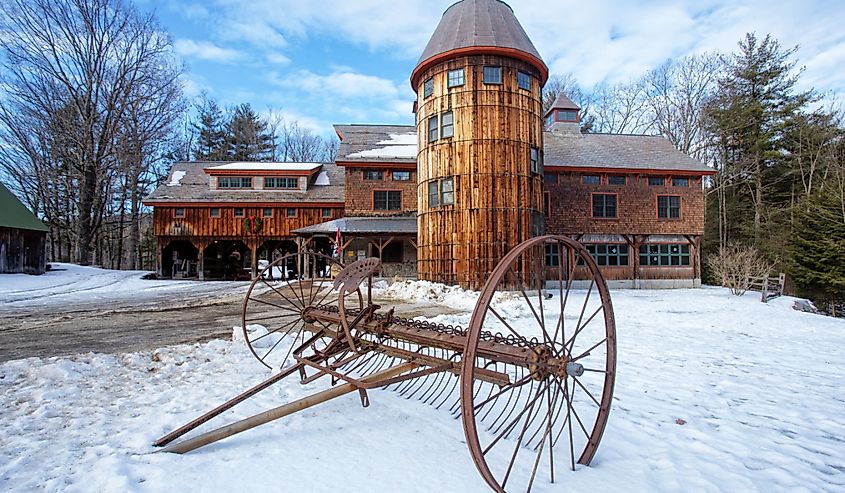 Nestled in Cheshire County in southern New Hampshire is the city of Keene. It lies in the heart of the Monadnock Region, home to the iconic Mount Monadnock, surrounded by natural beauty, and has several parks and conservation areas. They include the Ashuelot River Park, the Cheshire Rail Trail, and the Horatio Colony Nature Preserve. The town has a vibrant cultural scene with several art galleries, museums, and theaters. The Keene State College offers various cultural and educational programs. Additionally, the town hosts several festivals and events throughout the year. Keene has a strong sense of community. The community offers many volunteer opportunities and civic organizations.
Meredith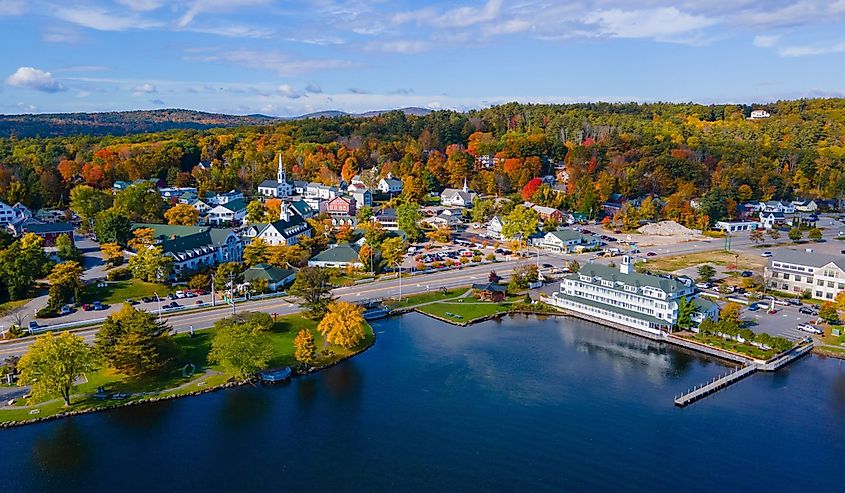 Meredith is a small town in the Lakes Region of New Hampshire. It is ideal for retirees looking for a relaxed lifestyle. It lies on the shores of Lake Winnipesaukee. The lake offers residents plenty of opportunities for water activities. The town's Main Street boasts historic buildings which house a variety of shops, restaurants, and cafes, making it an excellent place for cultural activities. Meredith also has several parks and outdoor recreation areas. Some of them include Meredith Bay Park and the Waukewan Highlands Community Park. The parks offer stunning views of the lake and mountains. With a population of over 6,000, Meredith is a peaceful and tight-knit community. The community offers a great quality of life for retirees.
Wolfeboro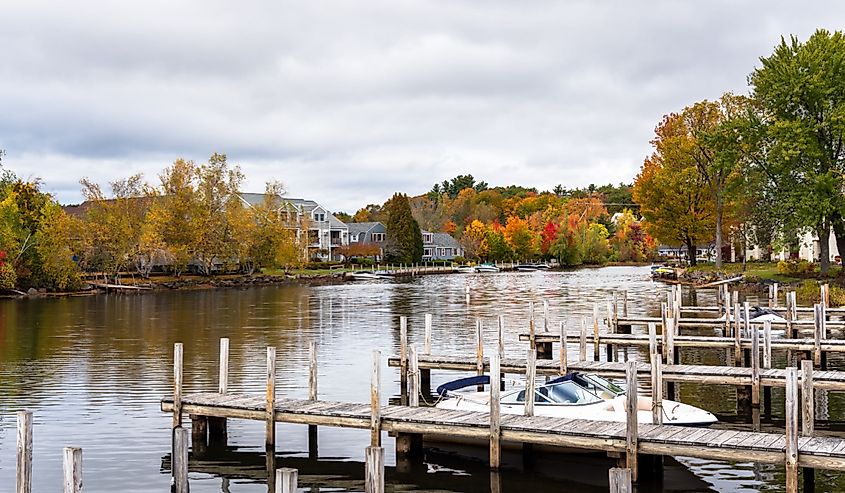 Wolfeboro is another small, picturesque town situated near Lake Winnipesaukee, New Hampshire. It offers year-round recreational activities. It has a tranquil atmosphere, making it an ideal retirement destination. The town boasts various parks and natural areas such as Wentworth State Park and Sewall Woods Conservation Area. The parks provide excellent hiking trails and picnic areas. The downtown area of Wolfeboro houses historic buildings, shops, and restaurants. The Wright Museum of World War II in the town area offers educational exhibits about the war. Wolfeboro is a remarkable destination for retirees. With the small-town allure and many recreational activities, you will not get bored.
Peterborough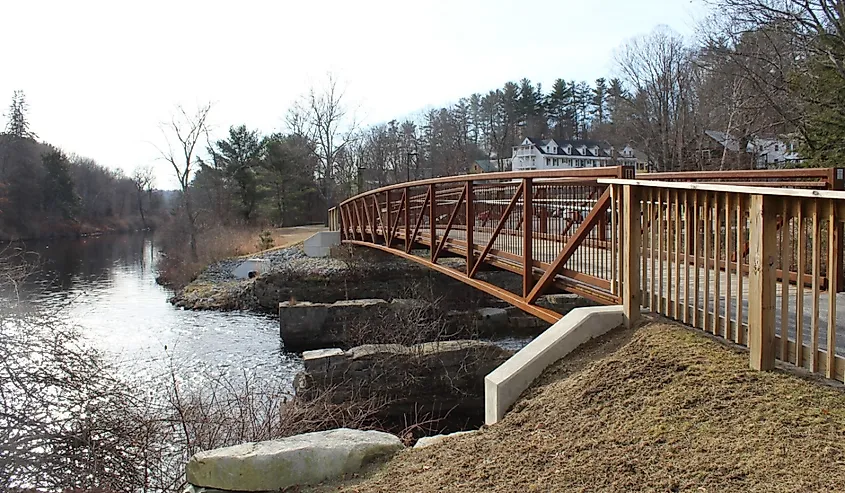 Peterborough is a unique town located in Hillsborough County, New Hampshire. It offers various attractions and amenities that make it an ideal retirement destination. The town boasts a charming downtown, stunning natural beauty, and cultural offerings. The Contoocook River is a standout feature in the town. It provides picturesque views and opportunities for fishing and canoeing. Additionally, Edward MacDowell Lake and Wilder Park are some of the parks available in the town. They offer opportunities for hiking, camping, hunting, and picnicking. The town also has the Monadnock Community Hospital, the Mariposa Museum, and the World Culture Center. Monadnock and Miller State Park, offer Peterborough excellent hiking opportunities and stunning views. This makes it an appealing retirement destination.
Gilford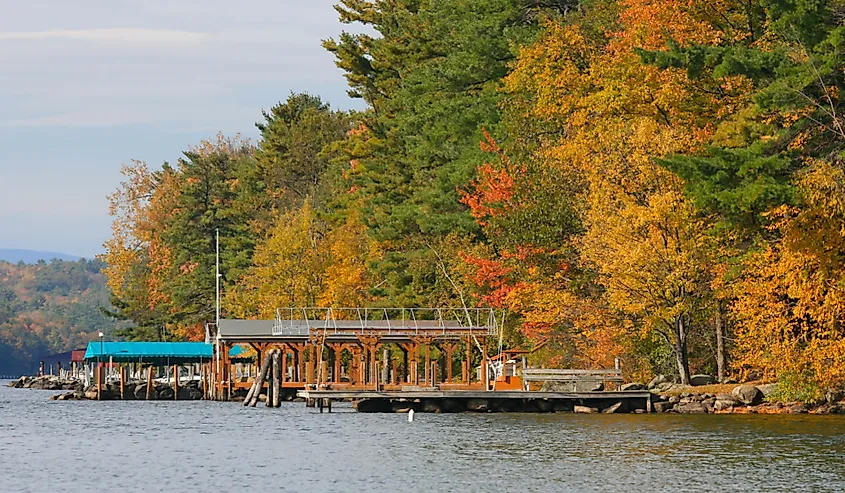 Gilford offers a great retirement destination with exceptional living standards and scenic beauty. Visitors can enjoy outdoor recreational prospects. Examples include skiing, snowboarding, and snowshoeing in the winter at Gunstock Mountain Resort. Zip-lining, aerial treetop adventures, and hiking in the summer are other options. Lake Winnipesaukee in the town offers swimming, boating, and fishing. Belknap Mountain Range boasts many hiking trails and an awe-inspiring panorama. Gilford also has excellent schools, low crime rates, and dining options. The community hosts events like the Gilford Old Home Day celebration and Gunstock Hillclimb. Gilford also has plenty of opportunities for outdoor activities. Ellacoya State Park and Lincoln Park offer various activities. The town's beautiful scenery and sense of community make it an ideal retirement destination.
Bethlehem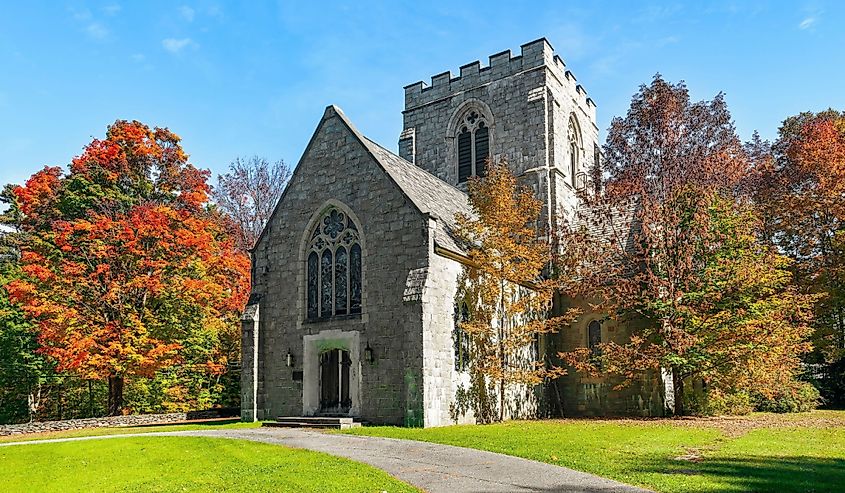 Bethlehem is a picturesque and peaceful town located in Grafton County, New Hampshire. Its surrounded by the White Mountains National Forest making it an ideal retirement destination for nature lovers. The town offers many outdoor recreational activities. Examples include hiking, camping, and wildlife viewing. The Ammonoosuc River provides a scenic setting for fishing and kayaking. The nearby White Mountains are ideal for winter opportunities such as skiing, snowboarding, and scenic chairlift rides in the summer. The town is a cultural and art hub. It has the historic Colonial Theater and hosts various events. The town also has Bretzfelder Memorial Park and Bethlehem Park for outdoor activities. The community provides excellent amenities and services that make life comfortable and enjoyable.
New Hampshire is home to several small towns that make ideal retirement destinations for those seeking a peaceful and relaxing lifestyle. From the historic and charming town of Exeter to the quaint village of Wolfeboro and the picturesque town of Hanover, each of these small towns offers a unique blend of natural beauty, cultural attractions, and outdoor activities. Whether you are looking for a waterfront home, a cozy cottage, or a quiet retreat surrounded by nature, there is a perfect retirement town waiting for you in New Hampshire.