New Hampshire, located at the core of New England, is a state bursting with picturesque grandeur, a flourishing culture, and a small-town allure. Even though many people may think of the state's renowned sightseeing spots like Portsmouth or the White Mountains, there are many concealed jewels that are regularly ignored.
This article will explore the state's most underrated towns with something distinct to give vacationers. These towns offer a look into the state's deep-rooted history and stunning scenery, from the tranquil beachfront town of Exeter to the primeval village of Harrisville in the Monadnock region. These underrated towns have a lot to offer for holidaymakers looking for experiences beyond the regular vacationer destinations, with delightful Main Streets, local artisan stores, and a wealth of outdoor activities.
Littleton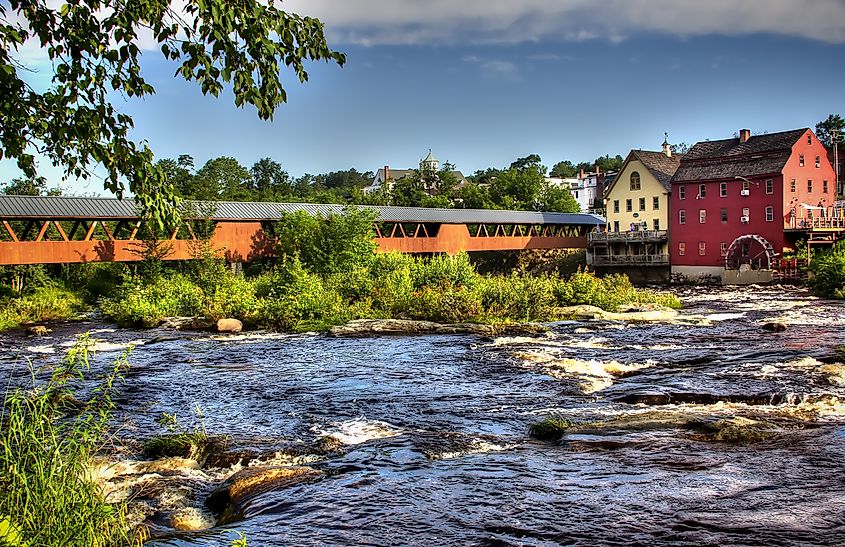 Littleton, a charming hamlet in the White Mountains, is often disregarded by vacationers. Despite its diminutive size, Littleton has an abundance of activities to keep visitors engaged and entertained. From leisurely walking along the attractive Main Street to visiting the multiple art galleries and vintage stores, there is something for everyone. The Schilling Beer Co. is one of Littleton's standout attractions. It is an eatery with scrumptious cuisine and a fluctuating selection of artisanal brews. The brewery is a renowned spot for beer aficionados and has garnered plentiful accolades for its concoctions. 
Littleton is also an optimal jumping-off point for nature lovers eager to trek and traverse the White Mountains. Tourists can truly relish the area's grandeur due to effortless access to Franconia Notch State Park and the Appalachian Trail.
Peterborough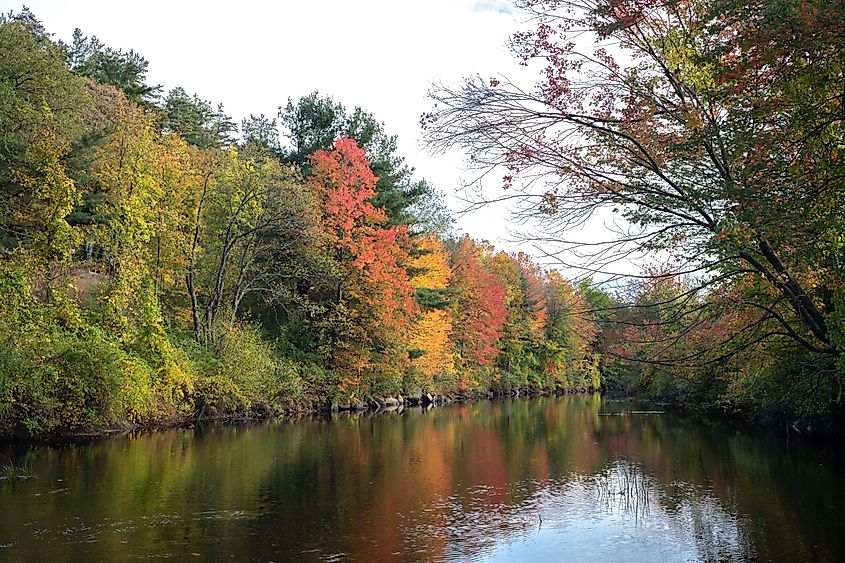 Peterborough, a delightful town with an exuberant arts atmosphere, is situated directly in the Monadnock Region. This hamlet has a long tradition of being a refuge for singers, authors, and painters, and its downtown is home to many art galleries and ateliers. The Peterborough Players, a celebrated theater group that has been delighting crowds for over 90 years, is one of the town's most well-known sights. This theater has a devoted following among theater buffs and offers a wide array of performances, including both vintage plays and modern works. 
The Monadnock-Sunapee Greenway, a 50-mile route that meanders through the region's attractive mountains and woodlands, is easily accessible from Peterborough for nature lovers. The Pack Monadnock Mountain and the Edward MacDowell Reservoir are simply two of the municipality's numerous parks and outside areas.
Exeter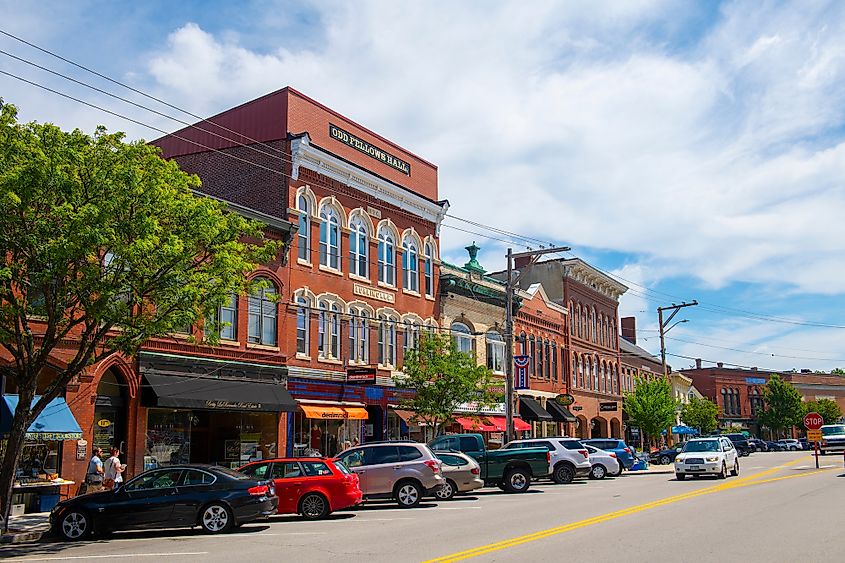 Neglected by sightseers due to its advantageous position, Exeter is a captivating town near the sea. It is renowned for its scholarly atmosphere, mainly due to the presence of Phillips Exeter Academy, one of the most respected academies in the US. Nonetheless, the town has much more to offer than its educational fame. The town is renowned for its flourishing artistry, with the esteemed Exeter Arts and Music Fest, sponsored yearly by the Exeter Arts Committee, being a notable highlight. This committee is headquartered in the town and organizes several other activities and programs.
The Phillips Exeter Academy Art Gallery, which displays a diversity of current art displays, is also accessible to spectators. The American Independence Museum and the Gilman Garrison House are only two of the ancient spots in Exeter that are available to enthusiasts of antiquity. These sites offer an understanding of the city's extended past and its participation in the American Revolution.
Plymouth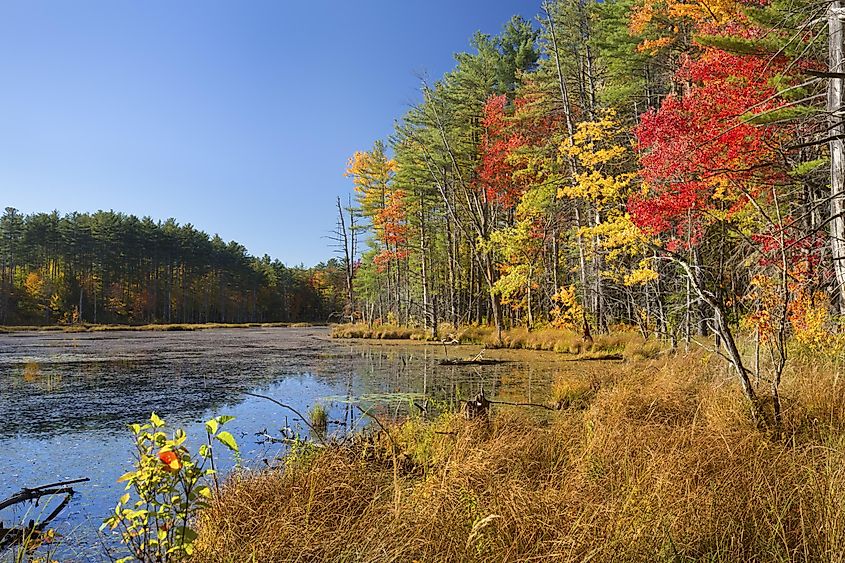 At the center of New Hampshire lies an effervescent college town known as Plymouth. Plymouth State University is a proud resident, offering a plethora of educational and cultural experiences. Noteworthy attractions include the Plymouth Historical Museum, which displays relics and exhibits that tell the story of the town's industrial beginnings, indigenous legacy, and role in the American Revolution. 
Nature lovers can take in the breathtaking beauty of the White Mountains and the Pemigewasset River, boasting remarkable kayaking and angling chances. The municipality also has many green spaces and leisure spots, such as Langdon Park and the Walter-Newton Natural Reserve. 
Tamworth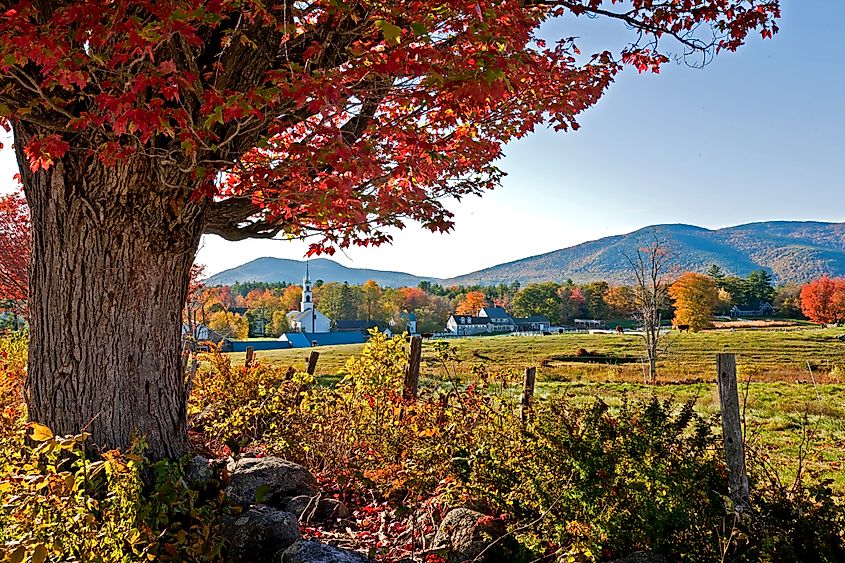 The humble municipality of Tamworth is located in Carroll County, New Hampshire. Visitors often overlook this hidden treasure trove of a town. Tamworth is a sizable settlement with much to offer travelers. The Remick Country Doctor Museum and Farm is one of Tamworth's primary destinations. In addition to a functioning farm with live animals, this museum provides a glimpse into the life of a rural doctor in the 1800s. 
The farm can be explored without assistance from tourists, or they can take a directed ride to the museum. Tamworth Distilling and Mercantile, a craft distillery fabricating top-quality spirits using local components, is another must-see fascination in Tamworth. Guests are welcome to traverse the distillery and sample some honored spirits produced there. Tamworth also has a few open-air fun areas, such as the White Lake State Park, which allows sailing, swimming, and angling, and the Chocorua Lake, a serene site for kayaking or paddleboarding.
Wolfeboro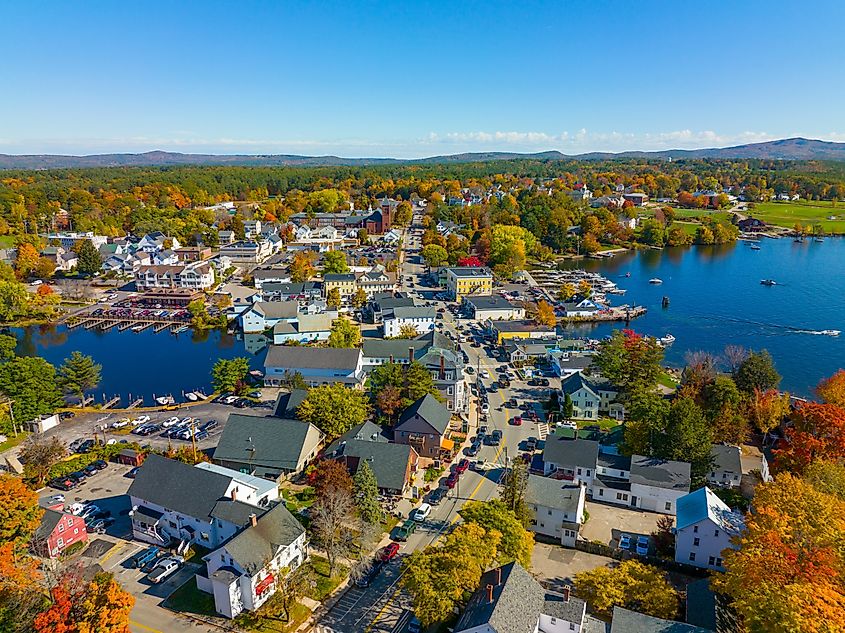 The quaint town of Wolfeboro can be found in Carroll County, New Hampshire. It has long been a favorite summer spot for the well-to-do since the 1800s and is thus referred to as the "oldest summer haunt in America." Unfortunately, Wolfeboro is too often overlooked by sightseers, which is a shame considering its long-standing historical importance. Without a doubt, the Wright Museum of World War II, which works to conserve the history of WWII, is the most popular spot in Wolfeboro. It houses many objects, including autos, armaments, and personal belongings.
It also boasts interactive displays that let people get a firsthand experience of what living was like during battle. Lake Winnipesaukee, the most expansive lake in New Hampshire and a popular destination for boating, angling, and swimming, is another top-notch attraction in Wolfeboro. The lake's many isles and inlets can be investigated on tour or by leasing a vessel.
North Conway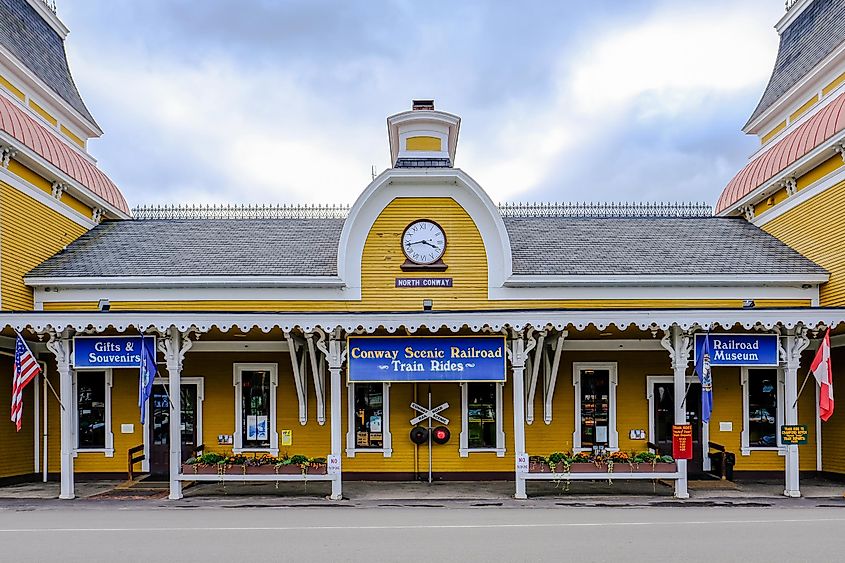 In New Hampshire's White Mountains, there is a pleasing village called North Conway. The White Mountain National Forest and Mount Washington, two of the state's most dazzling natural wonders, are all around it. Tourists often overlook north Conway despite its magnificent natural surroundings and abundance of outdoor activities. The Conway Scenic Railroad provides a range of train rides through the mountains and is one of North Conway's prime attractions. A dinner train experience is an option for travelers who want to take a picturesque ride through Crawford Notch. 
Residents and tourists alike flock to Settlers Green Outlet Village, an idyllic shopping hub, for its plethora of offerings. Featuring over 70 retail stores, the village has something for everyone, from electronics and home supplies to apparel and accessories. 
Meredith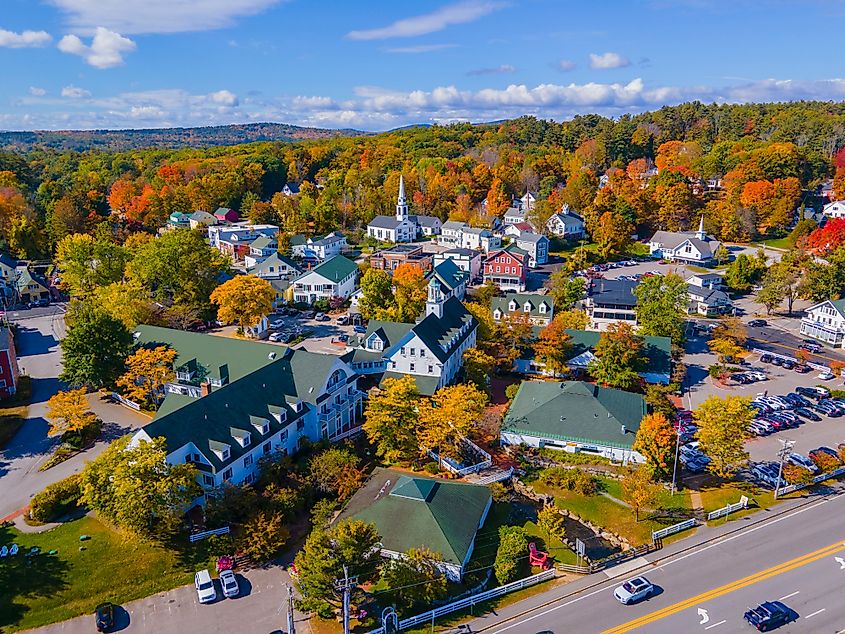 On the banks of Lake Winnipesaukee in Belknap County, Meredith is a delightful village. It is acclaimed for its captivating New England design and incredible natural scenery. Despite having much to provide, Meredith is regularly overlooked by sightseers who visit the zone. The Mills Falls Marketplace, a dining and shopping center situated in a refurbished 19th-century mill complex, is one of Meredith's most noteworthy attractions.  
The Lake Winnipesaukee Scenic Railroad, providing multiple rides through the rural area, is another popular destination in Meredith. A picturesque journey following the edges of Lake Winnipesaukee and a supper train journey are some of the trips available for tourists.
These eight overlooked locales are only a few of the numerous unexpected attractions that await those who come to New Hampshire. Every person can uncover something they'll relish in these concealed jewels, whether they're into traversing picturesque hamlets, spectacular scenery, or thriving downtowns. Rather than lingering on the well-trodden route, why not experience these towns' idiosyncratic features? So, be certain to incorporate these disregarded towns into your game plan to investigate all the state's untapped sights the next time you're organizing a getaway. You won't be disappointed!