One of the best tips for enjoying retirement is to have enough to do to fill the hours now that work is no longer a huge part of life. Many retirees think they have a handle on this concept, but after about a year, they find themselves looking for adventure. Playing golf, water aerobics, and shuffleboard can get stale fast if that is all there is. Retirement is best when there are four seasons, not just one or two, as it is in Florida and Arizona. Gorgeous scenery, interesting people, and a rural existence might be the answer. Alaska, while not many retirees' first choice, is becoming a great choice for anyone who is sick of the same old same old. It is time for an adventure as life's twilight approaches.
Sitka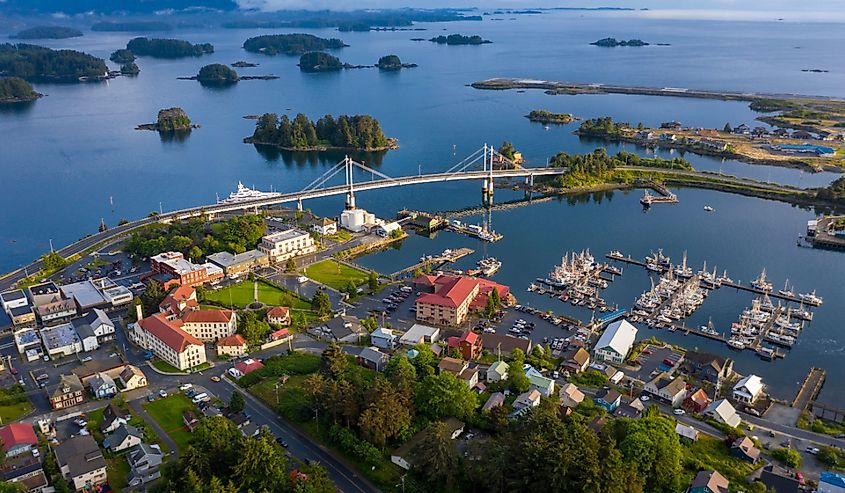 Plenty of retirees move to places like Boca Raton to be close to the ocean, but they forget about the humidity, and that it is prohibitively hot year-round. Why not consider Sitka, get those tranquil ocean views, and take in a different type of shoreline? Sure, the beaches are rocky, not sandy, like the Atlantic and gulf, but the tradeoff is a deep sense of culture and lots of rich history, and cool breezes.
Within Sitka, theaters for both plays and movies, golfing, indoor swim facilities, shopping, lots of unique local restaurants, hunting, and exercise gyms abound. In addition, hiking and biking, abundant wildlife, views of snow-capped mountains, and even a volcano (dormant) are all within reach. Alaska is a wonderland and Alaska's most beautiful seaside town is a great place to begin your adventure.
Wasilla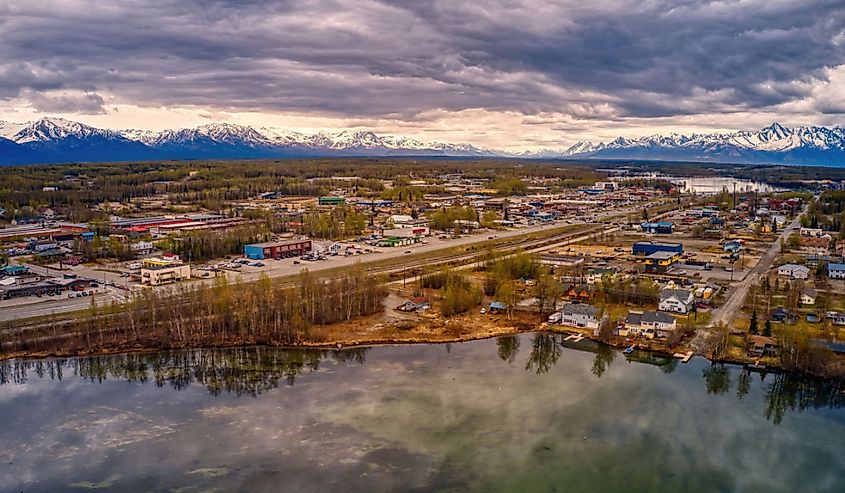 Venturing to Alaska for retirement is not a new idea. The population of Wasilla is almost 12% retirees. So, there is no need for those pioneer fears of being the first. They are ready to welcome newcomers to the fold. That means with a population of about 10,000, roughly 1,170 or more are enjoying the good life, unencumbered by the 9-to-5 grind, unless they choose to be.
Sandwiched between Lake Lucille and Lake Wasilla, and in the shadow of both the Chugach and Talkeetna Mountains, Wasilla is not without its gorgeous views. Dog sledding is huge here and many retirees take up the activity for something unique to do, and Wasilla is the headquarters of the annual Iditarod dog sled race. If dogs aren't of interest, how about endless fishing in many local ponds and lakes?
Wrangell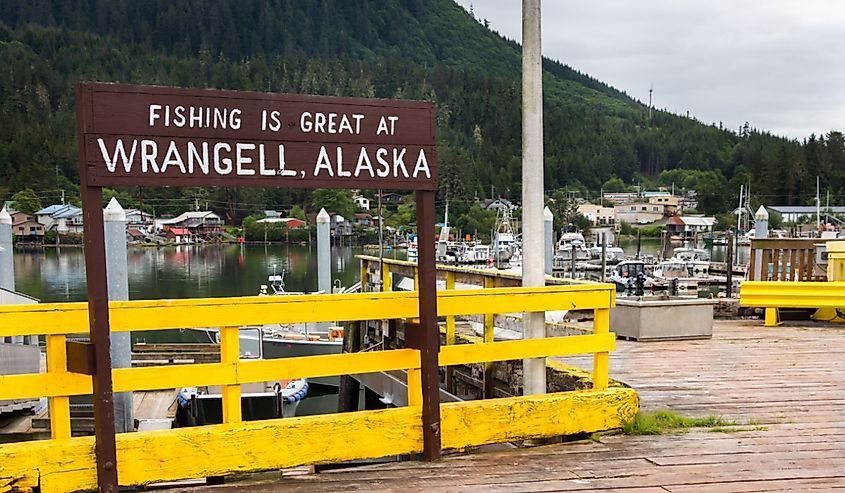 Retirement means checking items off the bucket list, and sometimes, settling down on an island makes the cut, but many only think of islands in the Atlantic. Why not consider the island of Wrangell? The town of Wrangell, named for the island, will pull you far from big city life, with a population of just over 2,000 happy citizens who share a very unique history.
Wrangell is the only city in Alaska that has been ruled by four different countries since its official founding in 1834. Before that, the Tlingit people called it their own and still live there to this day. Appreciators and enthusiasts of native culture and history will be very much at home taking in totems, viewing intricate petroglyphs, and interacting with those Tlingit locals that still celebrate their customs.
Anchorage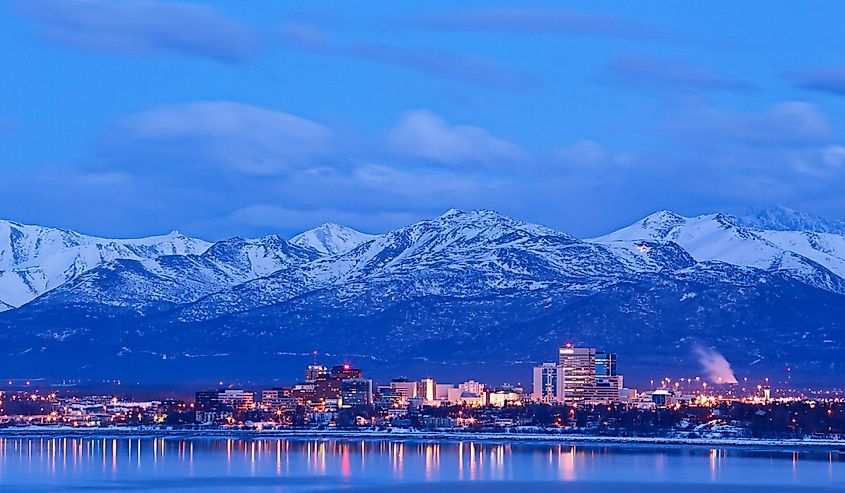 It can be tough when life has almost exclusively been in the big city, and if walking away from those metropolitan luxuries is not part of the retirement plan, Anchorage is the perfect spot. Alaska's largest city, and in a state where the outdoors is such a huge part of everyday life, Anchorage is the best of both worlds.
One of the biggest concerns for many people moving to rural areas is access to healthcare. This is not a problem in Anchorage with tons of facilities scattered about the city. The second fear is isolation. Anchorage has Alaska's largest airport, so visits from family are also not a huge concern. If looking for a way to pass the time there are plenty of shopping, entertainment, culture, and city events year-round.
Haines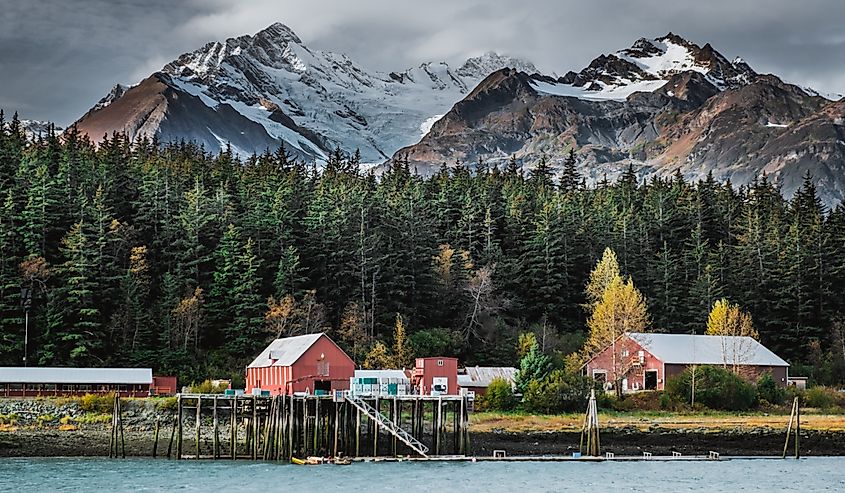 Coined as the "Adventure Capitol of Alaska," there is so much more for retirees in Haines than the thrill of facing off with the elements. With a population of just over 1,600 citizens and one-fifth of those in the over-65 crowd, life runs a little slower. Haines lets you define your journey through the retirement years, offering a lot of outdoor opportunities, including plenty of tours to choose your next outing on land, over water, and even by air. Winter offers skiing, summer gives way to camping and fishing, and Haines is only a short hop to Canada if the mood strikes.
Fairbanks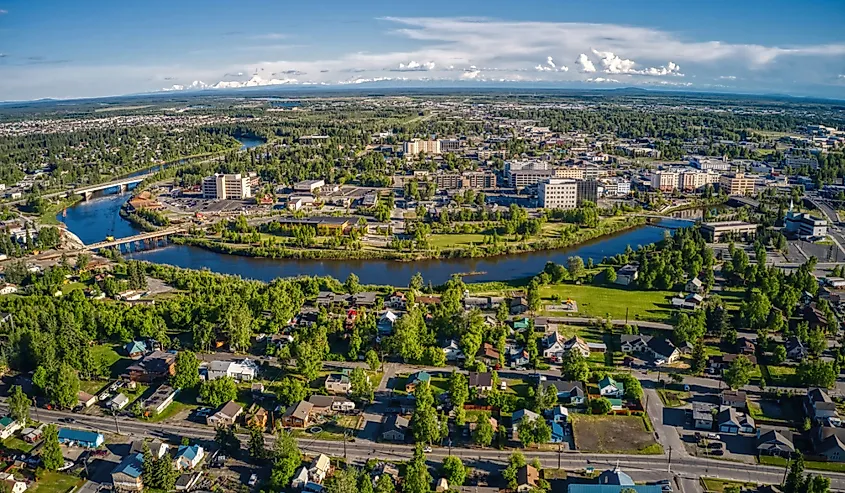 Spend your golden years in the second-largest city in the state by population and always have access to everything you want and need. It is even considered one of the Best Cities for Successful Aging by the Milken Institute report. The sustained 12% of the retiree population that calls Fairbanks home cannot be wrong.
Even for a larger city, there are plenty of community events to attend and engage with the other locals or dive into one of the many cultural exhibits, learning more about the indigenous societies that first settled in the area. Maybe joining a social organization is a better idea if larger groups are not in the right scene. In addition, everyone, no matter what age, delights in the spectacle of the Northern Lights during winter.
Juneau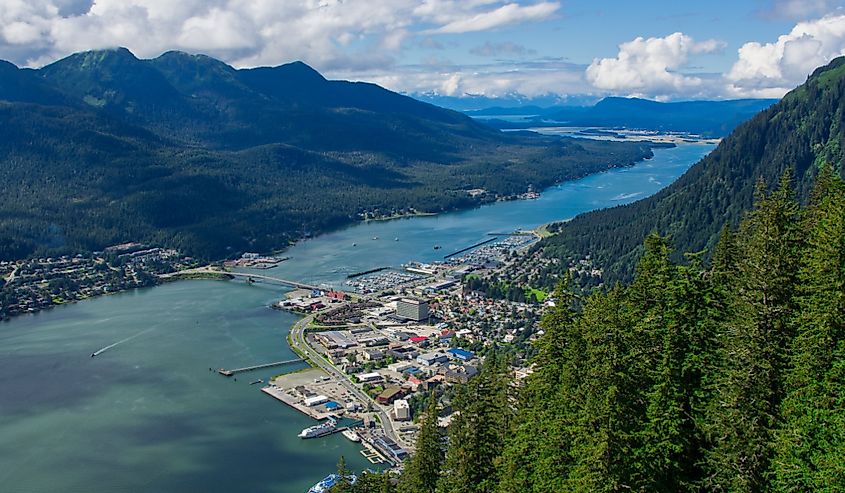 Isolation is one of the biggest terrors of retired life, but what if it doesn't have to be so scary? The capital city of Juneay is only accessible by plane or water, with vehicle access. However, there is no need to worry, because the city has all the necessary amenities anyone might want or need.
For starters, buses run through the major parts of town and the city issues seniors a free bus pass, taking the stress of driving off the table. Take a whale watching or wildlife tour, check out the glaciers, or visit a cultural center and see what life was like thousands of years ago. A little pampering is also in order, as Juneau has world-class spas with the friendliest staff, ready to tend to every need.
Soldotna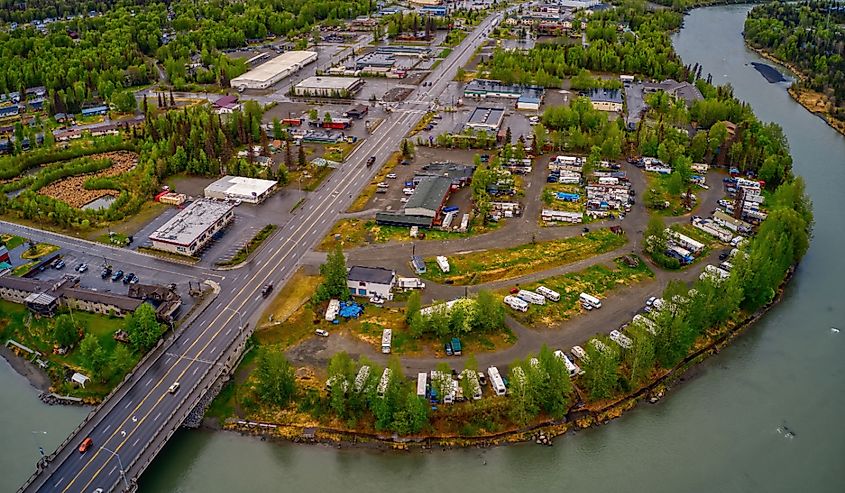 Ease into the Alaska retirement life in a smaller town designed for those who prefer to dip in a toe versus diving in headfirst. With a population of just north of 4,300 people, this family-friendly town is a Kenai River gem, ready to explore before and after newcomers settle down to call it home. Visitors and residents alike appreciate the outdoors with all the activities throughout the year.
For instance, water sports are a big part of everyday life, with the principal fun happening in the canoeing, kayaking, and sport fishing arenas. Golf is never as much fun as it is when the scenery is more important than the game, and if inspired, instead of hitting the links, take a stroll or hike along one of the many local trails. In addition, the tours to see bears, glaciers, and even volcanos will blow your mind.
Kodiak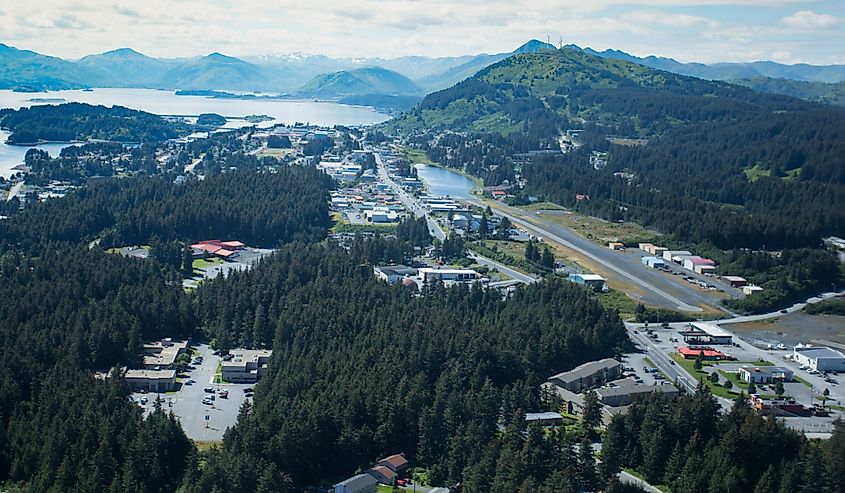 The city of Kodiak is on Kodiak Island, but unlike Wrangell, which is a smaller island, Kodiak is the second largest island in the US and is home to Alaska's largest fishing fleet. Kodiak is largely a national wildlife refuge where 3,500 Kodiak brown bears call home, but that does not mean they are not seen during a backcountry hike or camping trip.
For retirees, Kodiak will feel like a very comfortable endless suburb. There is only one stop light, about 50 stop signs, and easy paths for those still driving. As with many Alaskan towns, the great outdoors is where many folks find their fun, be it whale watching, sport fishing, hiking, or, for custom adventures, rent a remote wilderness lodge that offers greater attention to comfort and accommodation.
Alaska is a wilderness filled with wonder, but it is not for everyone. Visit first, then decide. However, after a couple of weeks or a month, relocating to this big, beautiful state will likely be a high priority. Kodiak is one of the best spots, as most residents rent, so housing is often available. Or check out Fairbanks for a more diverse populace ready to greet and accept newcomers coupled with all the best amenities for those ready to enjoy the golden years.