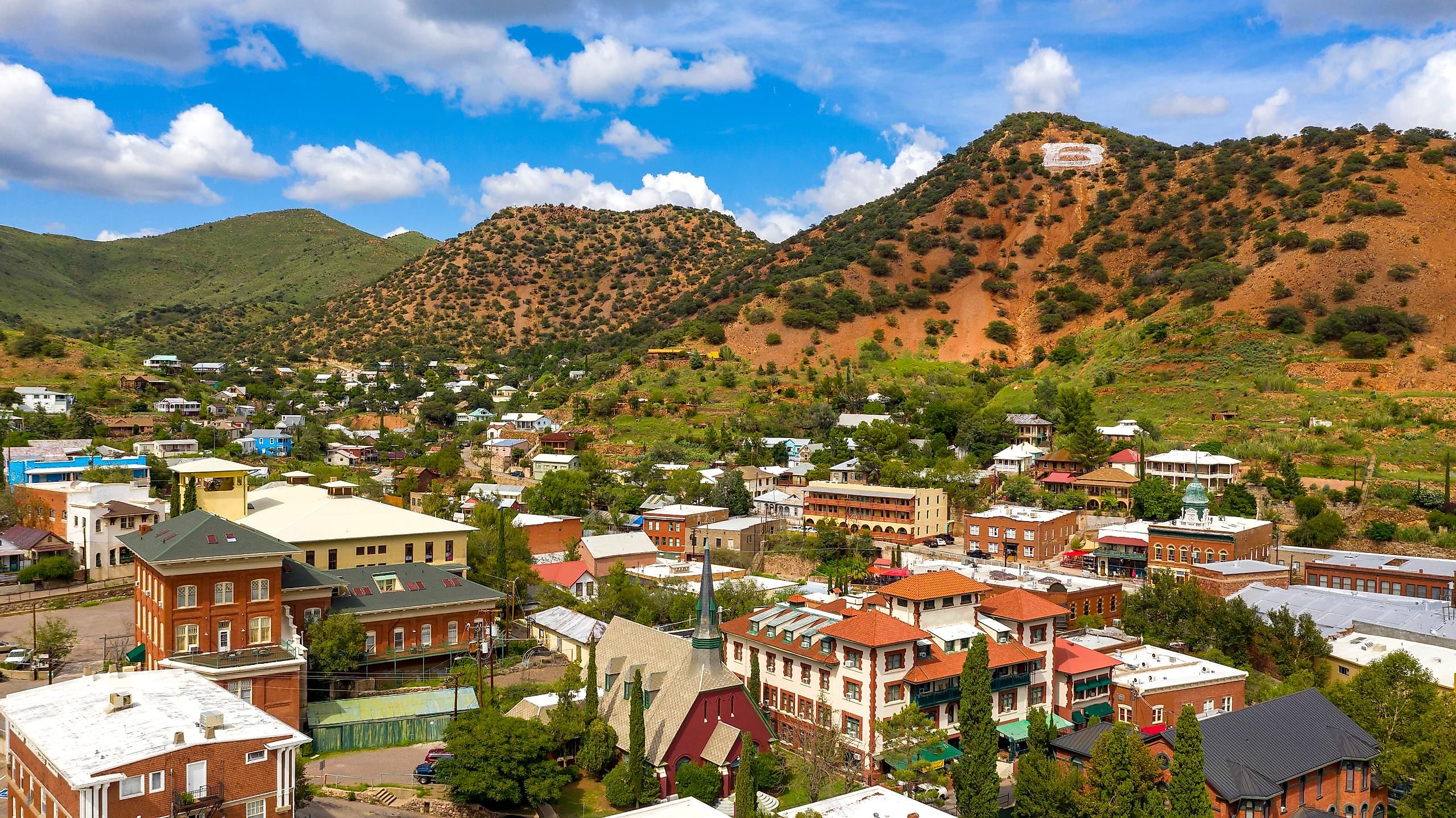 The Best Small Towns to Retire in Arizona
Swap out the winter chill for the warmth of Arizona's sun-baked terra cotta landscapes. In Arizona's lesser-known refuges, retirement is not just a final chapter; It is an epic sequel. Think less shuffleboard and more hiking trails dressed by sunset-cooled saguaros. How about strolling through a quirky arts fair in Sedona, where the red rock formations are your backdrop? Or, you may be eager to attempt the art of southwestern pottery in the Tubac craft scene. Ultimately, Arizona's small towns serve up a lifetime's worth of these mindful experiences, So don't just daydream—make the Southwest your playground by catching up on the best that the Grand Canyon State offers.
Prescott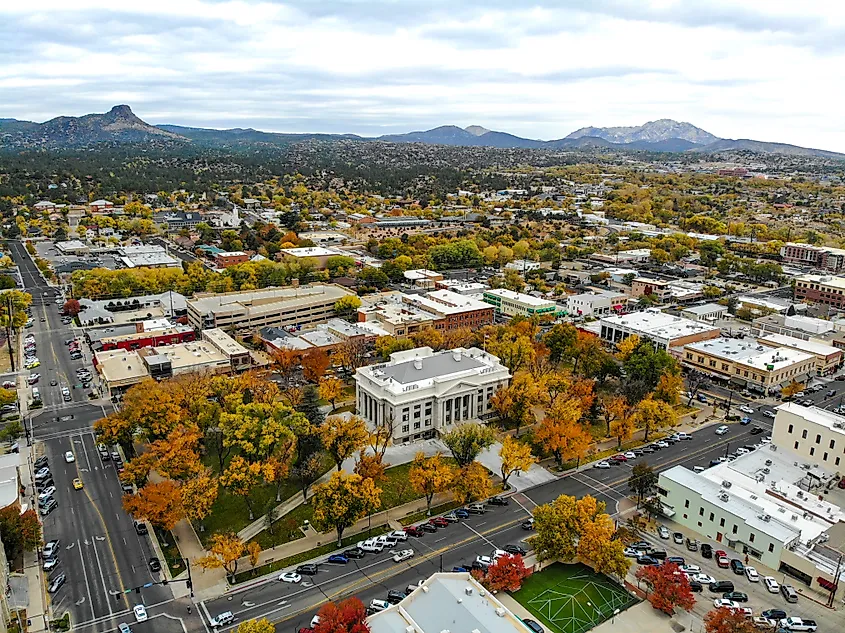 Prescott's elevated terrain, surrounded by lush forests and azure lakes, breaks the Arizonan stereotype of barren, sun-baked expanses. The town is like a geographical interlude, presenting a four-season climate where winter snowflakes dance and summer lakes sparkle. Montezuma Street, known as Whiskey Row, provides a glimpse into a different era with its saloons and preserved 19th-century architecture. For instance, the Palace Restaurant and Saloon lets you step back in time with its handcrafted wooden bar and period-costumed bartenders. And history does not confine itself to buildings; it lives vibrantly in events like the World's Oldest Rodeo, where broncos and cowboys buck around in a wild spectacle.
The town pays homage to its historical and indigenous roots through venues like the Sharlot Hall Museum and the Smoki Museum. While Sharlot Hall presents invaluable relics from Native American tribes such as the Yavapai and Navajo, the Smoki Museum is a trove of Native American art—think intricately woven baskets and evocative pottery. For nature enthusiasts, Watson Lake invites quiet contemplation. The lake's granite boulders, which seem to contort into odd shapes as if carved by an eccentric sculptor, become silhouetted monuments against the dawn sky, perfect for kayak drifts and binocular-aided bird-watching.
Sedona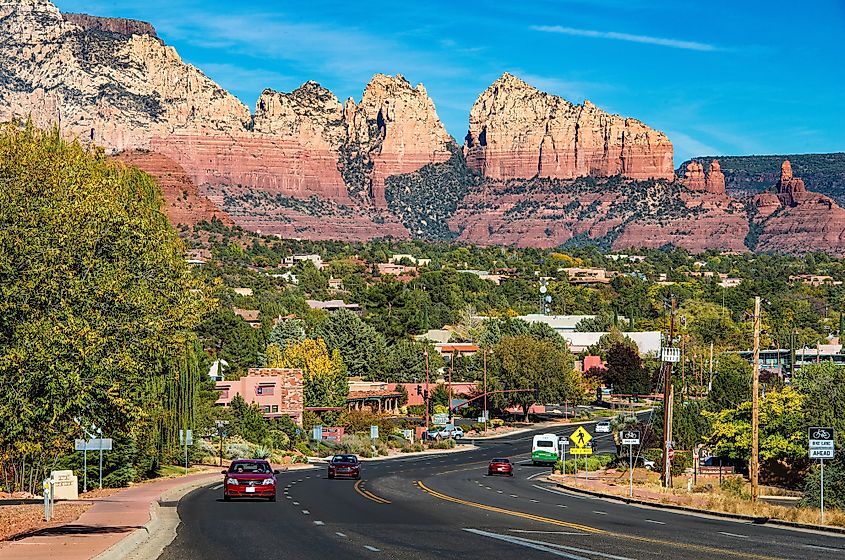 In stark contrast to Prescott's forested embrace, Sedona entices with its towering red rock formations that seem to blush at sunset. The Chapel of the Holy Cross is not just a building but a statement, daringly designed into these red rocks, reflecting the audacious vision of sculptor Marguerite Brunswig Staude. Oak Creek Canyon—north of Sedona—is not a mere gorge but a pathway to scenic vistas so breathtaking they seem like windows into another world. The Tlaquepaque Arts & Crafts Village is not just a marketplace designed to resemble a Mexican village, it is also an opporunity to discover handcrafted jewelry and mouth-blown glassworks.
Events like the Sedona International Film Festival and tranquil spaces like the Amitabha Stupa and Peace Park add artistic and spiritual depth to the town. The Palatki Heritage Site is a silent chronicle of time, its cliff dwellings and pictographs narrating an untold history dating back hundreds, if not thousands, of years. 
Bisbee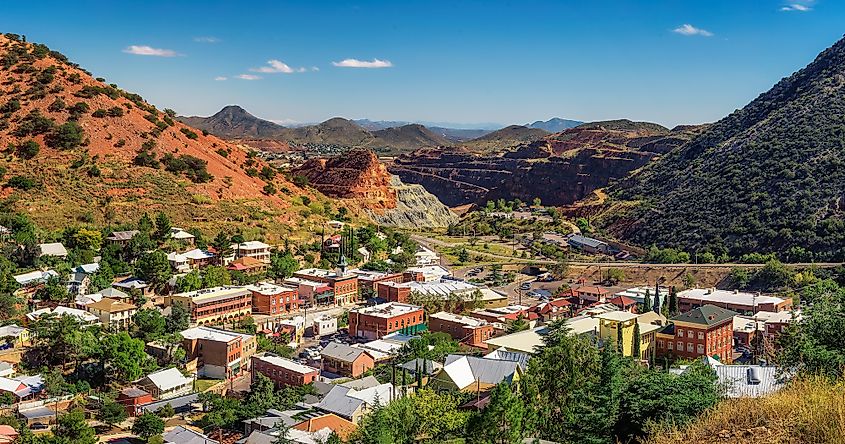 In Bisbee, history feels alive yet doesn't suffocate the present. Known for its mining heritage, the Copper Queen Mine, with its cool underground passages, is no longer an operational mine but a museum where former miners guide you through the dark, echoing tunnels. Above ground, the Bisbee Restoration Museum, resembling a time capsule, faithfully revives the early 1900s—complete with furniture and artifacts that provide tangible connections to the days of copper wealth.
One of the town's annual highlights is the Bisbee 1000 Stair Climb, where participants tackle nine sets of stairs built into the vertiginous landscape. For architecture enthusiasts, the Muheim Heritage House is a restored masterpiece of a bygone era, featuring classic woodwork and expansive views of the Mule Mountains. Further cementing its historical significance, the Bisbee Mining and Historical Museum is an affiliate of the Smithsonian Institution. And let's not forget the Lavender Pit, an open-pit copper mine that, while dormant since 1974, stands as a terraced marvel of human engineering and geological wonder.
Payson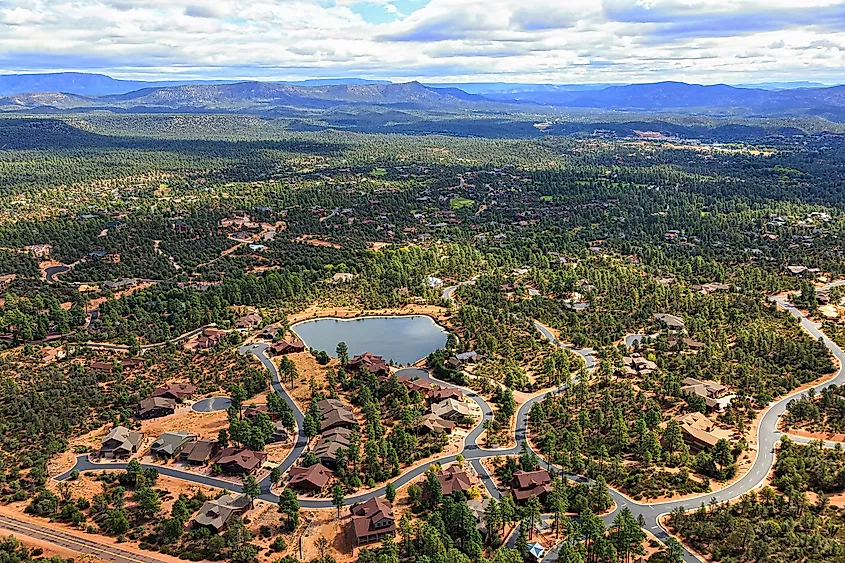 Shifting to Payson, the locale dramatically changes from a miner's haven to a forested retreat. Situated at the foot of the Mogollon Rim, Payson brings a refreshing, pine-scented breeze to Arizona's arid reputation. A nature lover's dream, the Tonto Natural Bridge—the world's largest travertine bridge—anchors a state park with lush foliage and meandering hiking trails.
Literary fans delight in immersing themselves in the Zane Grey Cabin, a meticulous replica that pays homage to the Western author who often visited for inspiration. For those captivated by rodeo, the annual Payson Rodeo has been keeping cowboy traditions alive since 1884, making it another of the world's longest-running event of its kind. Amidst the pines, Green Valley Park's three lakes add a water-based component to outdoor activities, making trout fishing a year-round pursuit. The Rim Country Museum and the attached Zane Grey Cabin form an educational core supported by the Northern Gila County Historical Society. Bookworms also have their day in the sun, too, thanks to the Payson Book Festival, a yearly event that brings local authors to the forefront through engaging seminars and book signings.
Tubac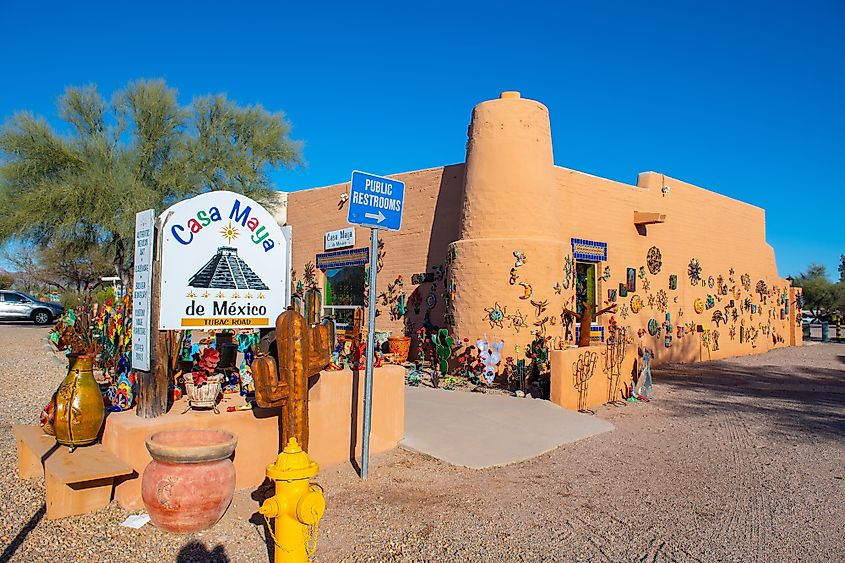 Tubac, situated south of Tucson, turns history into an interactive canvas. Tubac Presidio State Historic Park is one of Arizona's first state parks. It's a place where the adobe walls practically reverberate with the clang of swords and musket fire. Then, there's the De Anza Trail, more than just a walking path; it  commemorates Juan Bautista de Anza's 1775-1776 expedition from Arizona to California, which carved the way for other settlers. For those with artistic inclinations, the Tubac Center of the Arts could be your second home. This center is not a sterile gallery space; it's an incubator for creativity, offering hands-on workshops that bring canvases to life. Your coffee fix comes with a side of education at the Gadsden Coffee Company, where you can see coffee beans go from raw to roasted. Nearby Tumacacori National Historical Park is like an open-air museum of ancient Spanish missions; their well-preserved ruins are a nod to faith and endurance. Cobalt Fine Arts Gallery provides a contemporary counterpoint with its collection of Southwest contemporary art, from fluid sculptures to evocative paintings that pulse with color and form.
Jerome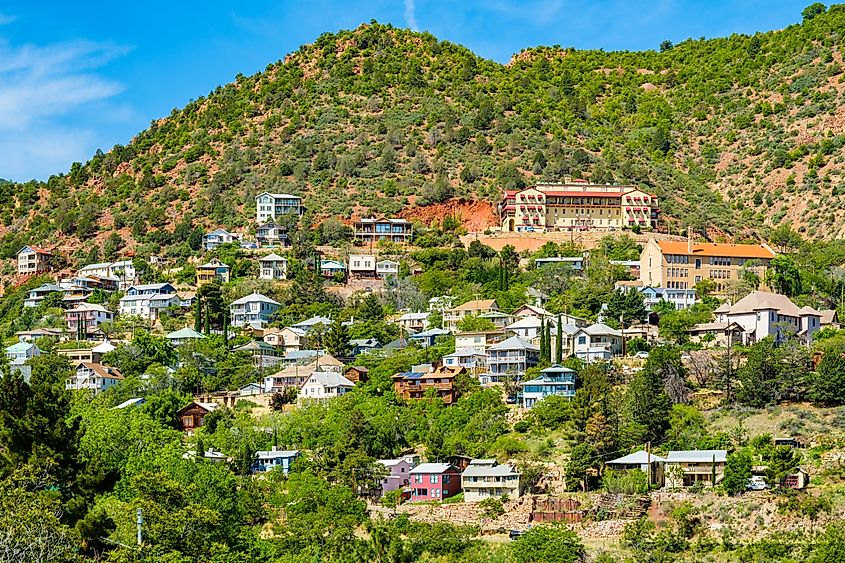 Elevated on Cleopatra Hill and peering over the Verde Valley, Jerome captures both history and altitude. It's not just a town; it's an artifact of its copper mining origins, wrapped up in a population that barely hits 500. Jerome State Historic Park showcases the Douglas Mansion, a 1916 behemoth built by a mining tycoon. Step inside, and you almost hear the clinking of champagne glasses and the distant laughter of a bygone era. The town's Sliding Jail is no less captivating. Land slippage has propelled this structure over 200 feet from its original spot, a curious result of geology and architecture. Caduceus Cellars, the vineyard owned by Maynard James Keenan, upends preconceptions of desert land being arid and barren, instead producing complex wines. The Jerome Artists' Cooperative Gallery breathes life into the local art scene, showcasing a variety of mediums from over 30 local artists. Come Halloween, the town's annual dance is not just a party but a spectacle of imaginative costumes and compelling live music that fills the mountain air.
Cave Creek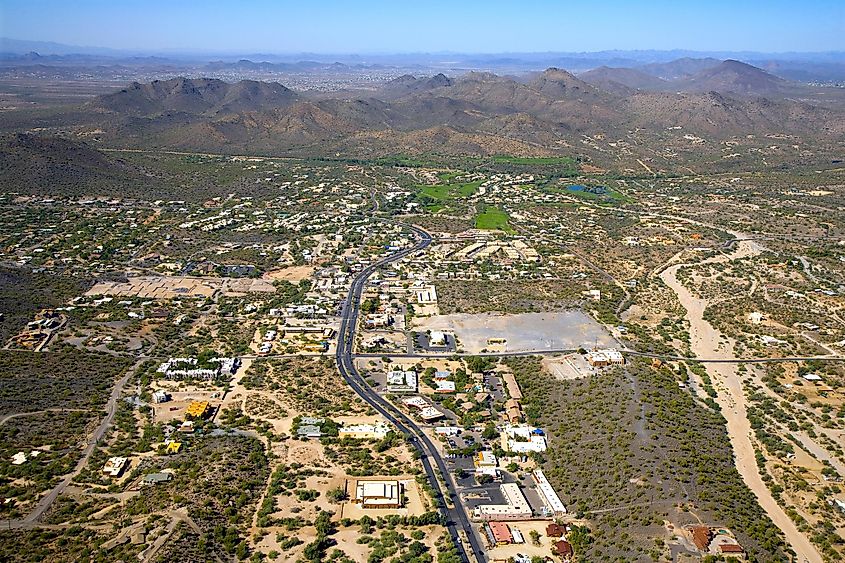 Cave Creek, an inch north of Phoenix, blurs the line between modernity and the cowboy narrative. For example, 'Frontier Town' is not just a name; it is a meticulously recreated Wild West village where leather boots and wooden saloons make history almost palpable. For nature enthusiasts, the Spur Cross Ranch Conservation Area stretches across 2,100 acres of trails designed for hiking boots and horse hooves. Shifting from the organic to the geological, the Rare Earth Gallery is a feast of minerals and fossils, crystalline artworks millions of years in the making. The Cave Creek Museum punctuates the landscape with its artifacts, a chronological journey from prehistoric Native American existence to mining and ranching epochs. And if the earth and history aren't enough to look at, glance upwards during the annual Cave Creek Balloon Festival as the sky becomes a canvas painted with hot air balloons. Elevating this fusion of natural and human history, the Boulders Resort & Spa introduces a golf course that appears to weave through and around massive granite rock formations, an orchestra of nature and design.
Arizona is a state that offers a plethora of small towns for retirees to enjoy a serene lifestyle, bask in the beauty of nature, and immerse themselves in a vibrant cultural milieu. Among the top seven small towns to retire in Arizona, Prescott, Sedona, Bisbee, Payson, Tubac, Jerome, and Cave Creek, each possesses unique geographical features that set them apart. With striking mountain ranges, sprawling state parks, and idyllic rivers and lakes, each town offers retirees an array of outdoor activities and breathtaking scenery to relish. Whether one desires to be part of a lively art community or prefer a more laid-back lifestyle, Arizona's small towns cater to all preferences. So why not retire in one of these splendid towns and experience everything that Arizona has to offer?