Environment
Largest Islands In The United States
"Big island" Hawaii is the largest island the United States of America has to its name.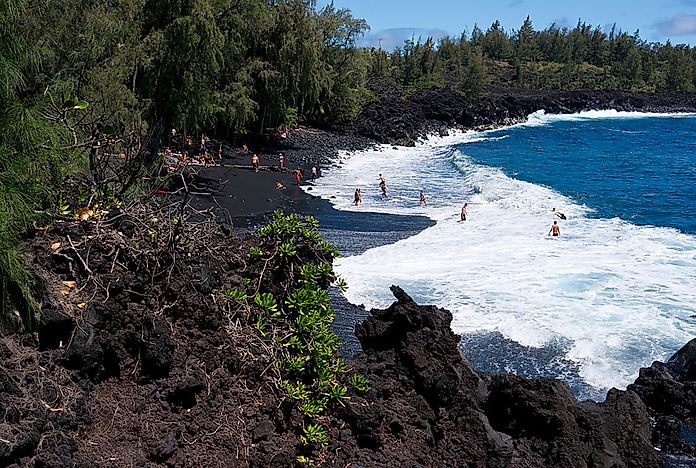 There are many large islands in the United States out of which Big Island in Hawaii is in the first position as it covers the area of 4,028 square miles. The second and third largest islands in the country are the Kodiak Island and Puerto Rico. The former is located in Alaska and covers an area of 3,588 square miles, while the latter covers 3,515 square miles of area.
Significant Factors Related To Largest Islands
Historical Significance
Big Island, Hawaii got its name from the Polynesian navigator Hawai'iloa. According to some other legends, it is said to have got its name from Hawaiki, an ancient place from where the Polynesian people are believed to have originated. It was the home island of Pai'ea Kamehameha, who united the island under his rule in 1795.
Kodiak Island in Alaska is the ancestral land of the Sugpiaq, who sustained their living through fishing, farming, and hunting. Russian fur trader Stephan Glotov first explored it in the year 1763. Later, Russian fur traders inhabited this island but in the year 1867 with Alaska Purchase, it went into the hands of the Americans.
The first settlers of Puerto Rico island were Ortoiroid people but at the time Christopher Columbus explored it in 1492, the Tainos were settled on this island. From 16th to 18th centuries, it remained a military post for Spanish military until in the year 1898 when the US took it under its possession.
Geographical and Demographic Outlook
The Big Island covers 62% of the land area, and its dimension is 4,028 square miles. The population of the island is 185,079 according to the census report of 2010 and the households reported were 64,382. The median age of the people is 39 years and for every 100 females, there were 100 males reported.
The Kodiak Island is located in the Gulf of Alaska, and the island is approximately 177 miles long and 67 miles across extending from the Barren Islands in North to Chirikof and Semidi Islands group in South. The census in the year 2000 stated that 1,996 households and 1,361 families reside in the city.
The Puerto Rico Island is located between North Atlantic Ocean and the Caribbean Sea and covers an area of 3,515 square miles. The population of the area was 3,725,789 according to 2010 US census, and the life expectancy is 78.77 years.
Socioeconomic Importance
The Big Island is known for its tourism and agricultural production. The crops grown here include papaya, coffee beans, Macadamia nuts, etc. It is also a center for ocean-related research, solar technology, aquaculture and much more. The Kodiak Island is known for its fishing activities.
Largest Islands In The United States
| Rank | Island | Area |
| --- | --- | --- |
| 1 | "Big Island" Hawaii | 4,028 square miles |
| 2 | Kodiak Island, Alaska | 3,588 square miles |
| 3 | Puerto Rico | 3,515 square miles |
| 4 | Prince of Wales, Alaska | 2,577 square miles |
| 5 | Chichagof, Alaska | 2,080 square miles |
| 6 | St. Lawrence, Alaska | 1,983 square miles |
| 7 | Admiralty, Alaska | 1,684 square miles |
| 8 | Nunivak, Alaska | 1,625 square miles |
| 9 | Unimak, Alaska | 1,590 square miles |
| 10 | Baranof, Alaska | 1,570 square miles |