Towns With The Lowest Violent Crime Rates In The US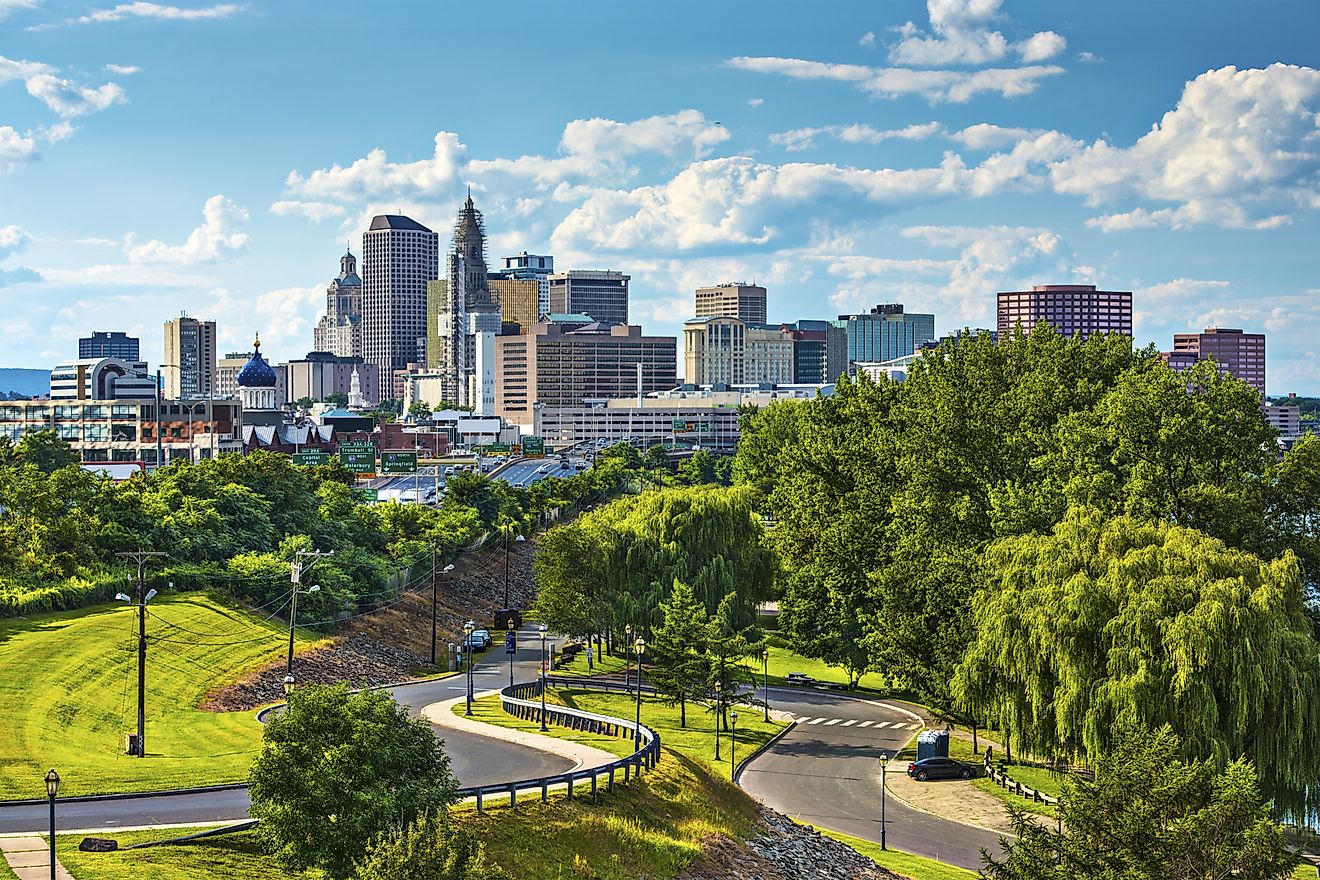 Crime in the US has been going down for decades, but we hear more about violent crime in the news, which can sway our perception.
Ridgefield, Connecticut, Bergenfield, New Jersey, and Buckingham Township, Pennsylvania all boast a crime rate of 0, whereas St. Louis, Missouri, Detroit, Baltimore, Memphis, and Kansas City have the highest rates of violent crime.
Job prospects, family stability, and the actual layout of roads and highways can all affect the safety of a city or town.
Until relatively recently, the US was considered to be a safe place to live. The economy has been a global leader, and democracy has encouraged its people to pursue their lifelong dreams. Today, as the country sees itself in the top ten worldwide for its coronavirus death rate and has experienced the greatest number of mass shootings, the global perception of the country is changing. 
What are some of the most dangerous cities in the country? New York, Chicago, and Los Angeles may come to mind, but the reality is different. The FBI ranks St. Louis, Missouri as having the highest rate of violent crime in the country, followed by Detroit, Baltimore, Memphis, and Kansas City. But in some places, the cops have it easy. You can leave your door unlocked, your jewelry out on the kitchen table, and your credit cards on display on the front porch before going out for dinner, and some say this will not be a problem. Where can you do this? Ridgefield in Connecticut, Bergenfield in New Jersey, and Buckingham Township in Pennsylvania all boast a crime rate of 0. Violent crime has been decreasing in the US since the 1990s, and these guys have hit rock bottom, which in this case, is a great place to be. 
What makes a place safe, and why do crime rates sometimes increase? Job opportunities, natural features, and visionary self-promotion can all play a part. 
Factors that Contribute to Safe Towns
Just as crime often begets more crime, safe places can tend to grow even safer as time goes on. According to John Roman from the National Opinion Research Center at the University of Chicago, the richer or more affluent a neighborhood is, the safer it tends to be. When there are good jobs and careers to be had, people have little reason to resort to violent crime.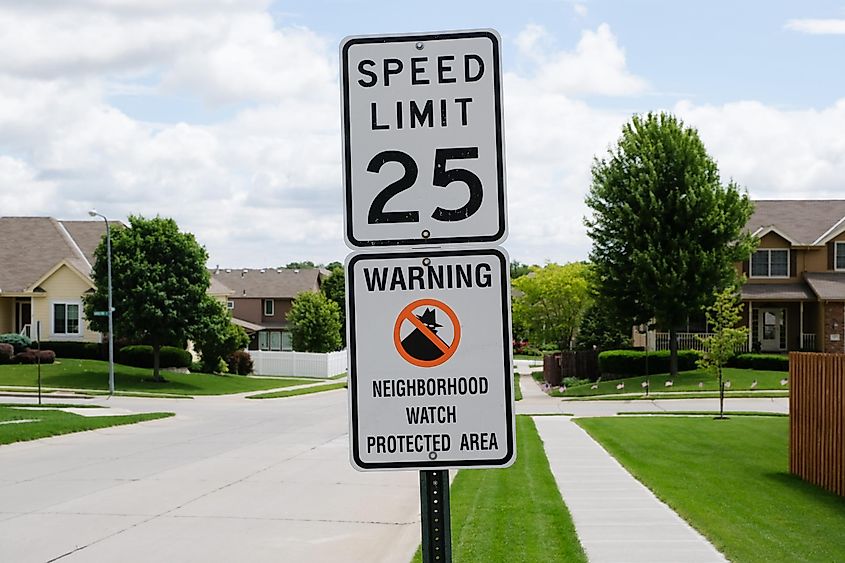 Places that are successful cities also tend to market their best features. This enables them to succeed. If you think of a city or town as a person, what works on an individual level can also succeed on a broader level. When locations with beautiful scenery and natural landscapes, or historic value, market this to tourists and future residents, everyone wins. 
Generally speaking, if a location is perceived as safe and has good jobs available, more people will move there, allowing it to grow, and potentially become even more safe. There are always exceptions, however. Rexburg, Idaho has a median income of just $26,341 which is well below the national median of $61,937. It has been listed as one of the safest cities in Idaho in recent years, however. Go figure.  
What Makes Crime Rates Rise?
Poverty and unemployment are great contributors to rising crime rates. Crime rates also tend to rise in the summertime when school is out and interpersonal conflicts increase with warming weather. When the coronavirus pandemic lockdown happened in the spring and summer of 2020, however, US cities saw homicide rates fall. Some attribute this to the fact that everyone was staying home. 
Social unrest across the country in the wake of events like George Floyd's death can also cause crime rates to rise. Floyd was an African American who died at the hands of police while being arrested for allegedly attempting to pay for goods at a convenience store with a counterfeit twenty-dollar bill. People nationwide took to the streets to protest actions of police brutality. While the protests have been peaceful, they have also been sabotaged by random and severe acts of violence committed by a few. 
The FBI describes many factors as affecting a city's crime rate. These include population density, the degree of urbanization, size of the youth population, and the stability of its population. The modes of transportation and highway systems available, economic conditions, education, religious characteristics, divorce rate, climate, the effectiveness of law enforcement, criminal justice policies, attitudes towards crime, and how often crime is reported can also come into play.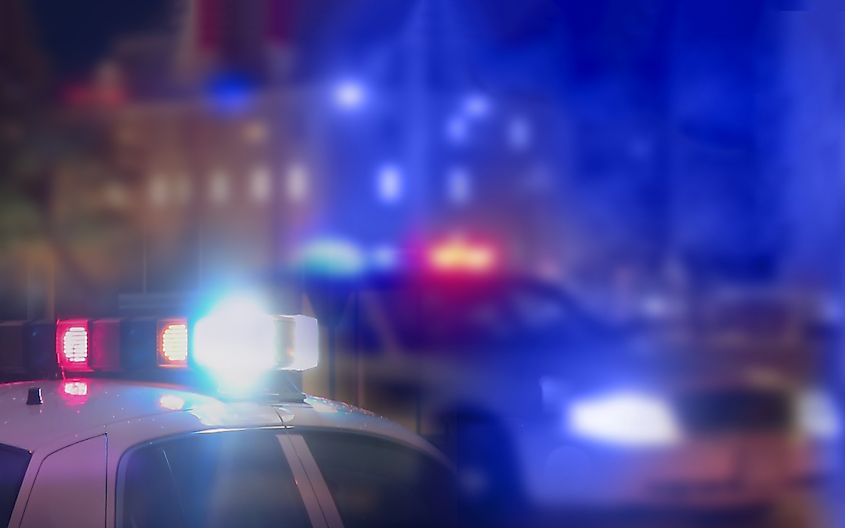 Is Crime Going Up or Coming Down?
Crime rates in the US have been going down for decades, according to statistics. Public perceptions of crime in the US don't always match up with what is actually going on in the country, however. There are large geographic variations in the rate of crime, and what hits the media tends to influence our thinking. Chicago, for example, is home to many murders. Its actual murder rate however, is lower than many places. It sits at 21 murders for every 100,000 people, whereas that of St. Louis, mentioned above, sits much higher at 61 murders for every 100,000 people. 
It is also a fact that the majority of crimes are not reported to the police, and sadly, most crimes are not solved. In one study, just 43% of violent crimes were reported to the authorities. Just 46% of all violent crimes nationwide are solved and 18% of property crimes. Do not let that dissuade you from calling the police, however, if you need to. Overall, crime is going down in the US, and this is a good thing. 
Towns With The Lowest Violent Crime Rates In The US
| Rank | City | Violent Crime Rate per 1,000 people |
| --- | --- | --- |
| 1 | Ridgefield, Connecticut | 0 |
| 2 | Bergenfield, New Jersey | 0 |
| 3 | Buckingham Township, Pennsylvania | 0 |
| 4 | Broadview Heights, Ohio | 0.1 |
| 5 | Hopkinton, Massachusetts | 0.1 |
| 6 | New Castle Town, New York | 0.1 |
| 7 | Shrewsbury, Massachusetts | 0.1 |
| 8 | Bernards Township, New Jersey | 0.1 |
| 9 | Rocky River, Ohio | 0.1 |
| 10 | Monroe Township, New Jersey | 0.1 |
| 11 | Mahwah Township, New Jersey | 0.1 |
| 12 | Oakland Township, Michigan | 0.2 |
| 13 | Franklin, Massachusetts | 0.2 |
| 14 | Bedford Town, New York | 0.2 |
| 15 | Mount Olive Township, New Jersey | 0.2 |
| 16 | Lexington, Massachusetts | 0.2 |
| 17 | Dumont, New Jersey | 0.3 |
| 18 | North Ridgeville, Ohio | 0.3 |
| 19 | Sparta Township, New Jersey | 0.3 |
| 20 | Milton, Massachusetts | 0.4 |