Society
Towns With The Lowest Violent Crime Rates In The US
Our Safest Cities in America were selected by looking at violent crime stats for cities. The United States is made up of thousands of cities, from huge metropolitan cities to tiny rural townships.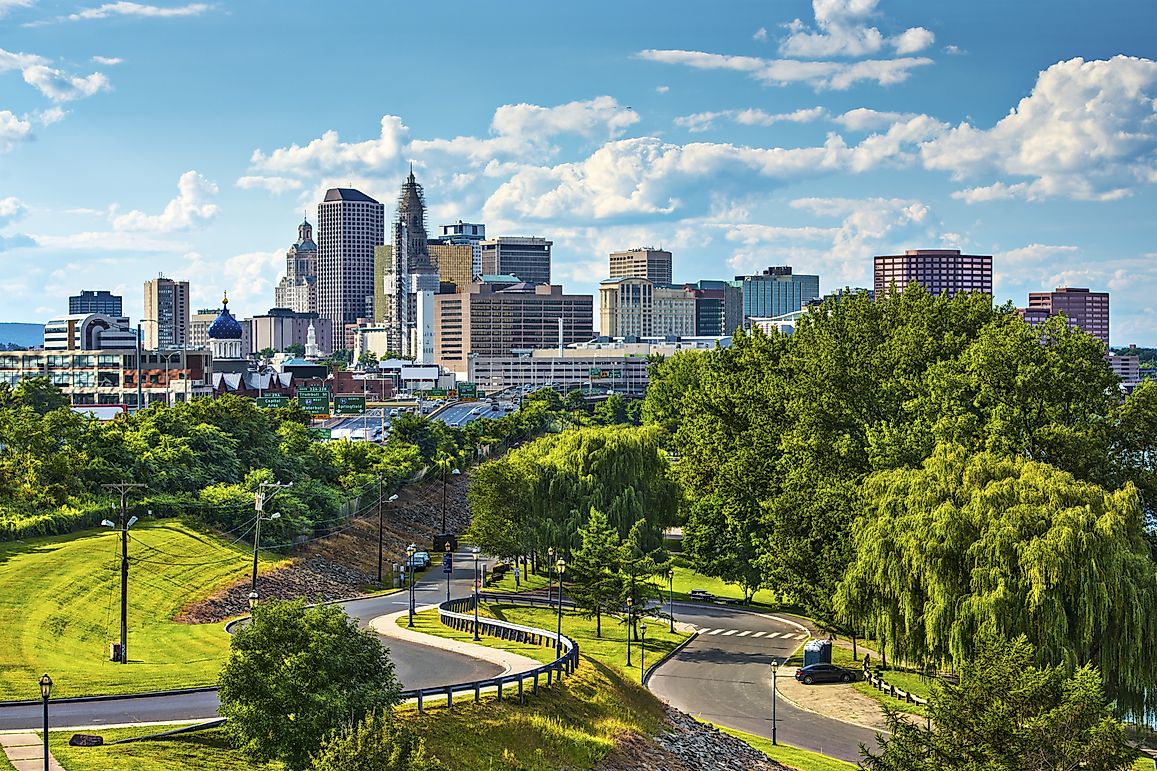 Despite the heavy focus on crime on American newscasts and television shows night after night, crime rates across the country have actually declined over the past few years. Overall, the number of violent crimes shrank from 5.06 per 1,000 citizens in 2000 to just 3.67 per 1,000 citizens in 2013. Not only a diverse country demographically, the United States has regional diversity in safety as well, and is home to both very safe and very dangerous cities alike. Even within single cities, some neighborhoods earn top marks for safety, while others are plagued by perpetual crime.
A security and safety company recently compiled a list rating all cities in the country with populations over 10,000 by relative safety, determined by violent crime rates. When you look at this list, certain facts jump off the screen, implying that entire regions of the country tend may be relative safe zones. With few exceptions, most of these safe cities are located in the Northeast and Midwest of the country. The most frequently-occurring states we see on the list are Pennsylvania, Massachusetts, New Jersey, Ohio, Illinois, Connecticut and New York. Cities in South Dakota, Arkansas, Washington, California, and even Texas all show up on the list, but are fewer and farther between.
Characteristics of the Safest American Cities
The Northeast is the oldest colonized region of the country, and thus home to some of the most well-developed local infrastructures and economies. Historically, it was also the birthplace of the very democratic and egalitarian spirits that fueled the founding of the American Republic, and many of its current residents still take pride in these principles. Despite the low numbers of violent crime in these cities and towns, property crime does still occur, although at much lower rates than typically found in other locales. Shoplifting, burglary and vandalism are all still present, and can be attributed to many factors, such as poverty, mental illness and crimes of passion, which could be said to be present no matter where one goes in the world.
Virtually all of the cities on the list could actually be considered small bedroom towns or farming towns by most. In fact, all but two have populations under 40,000, with the majority having populaces numbered within the 15,000 to 25,000 range. The towns making the list are often quiet communities established decades or even centuries ago, and many of their current residents may trace their family history back generations within the same town. As a result, stronger community bonds may have developed among the population, and local pride and mutual understanding often leads to the resolution of disputes in peaceful and informal manners.
In addition, these towns typically lower rates of poverty, which is a common comorbidity of areas with high numbers of violent offenders. Many of the citizens of these towns are family-oriented professionals who commute to work in a big city, retirees who have decided to live in a quiet area, or farmers and artisans who take pride in the far-reaching benefits resultant from their respective professions.
Where Community Engagement is High, Crime is Low
The small size of these cities fosters effective grassroots initiatives that bring the population closer together, and do service to the welfare of the denizens as a whole. In Ridgefield, Connecticut, the local police even hold an annual Halloween party for the residents, helping to foster a relationship of trust and friendship between ordinary citizens and those who are pledged to keep the peace. In third-place Chatham Township, New Jersey, the local police have integrated themselves into the daily lives of the town population in a similar manner. By creating ten "Community Policing Districts", the Chatham Police have made it a point to safeguard the well-being of the town's citizens on a more intimate level.
Generally, all of the ingredients necessary for a safe living area are present in the makeup of each of the cities on our list. By continuing legacies of community goodwill and security, these locations will continue to be attractive options to individuals and families looking to live quiet, peaceful lives in the United States.
What is the Safest City in the United States?
On the list of the safest cities in the US, Irvine, CA comes in as first, with a crime rate of just 55.8 violent crimes per 100,000 people. The crime rate of Irvine has been decreasing over recent years, and it is a trend that continues. A planned city in southern California, Irvine is home to a number of educational institutions, as well as a significant number of technology company headquarters.
Towns With The Lowest Violent Crime Rates In The US
| | | |
| --- | --- | --- |
| 1 | Ridgefield, Connecticut | 0.00 |
| 2 | Norfolk, Massachusetts | 0.00 |
| 3 | Chatham Township, New Jersey | 0.00 |
| 4 | Campton Hills, Illinois | 0.00 |
| 5 | Wyckoff Township, New Jersey | 0.00 |
| 6 | Hillsborough, California | 0.00 |
| 7 | Sudbury, Massachusetts | 0.00 |
| 8 | Wilton, Connecticut | 0.00 |
| 9 | Hobart-Lawrence, Wisconsin | 0.00 |
| 10 | Channahon, Illinois | 0.00 |
| 11 | Sharon, Massachusetts | 0.06 |
| 12 | Newtown, Connecticut | 0.07 |
| 13 | Brecksville, Ohio | 0.07 |
| 14 | La Grange Park, Illinois | 0.07 |
| 15 | Zionsville, Indiana | 0.08 |
| 16 | Weston, Connecticut | 0.09 |
| 17 | Woolwich Township, New Jersey | 0.09 |
| 18 | Buckingham Township, Pennsylvania | 0.09 |
| 19 | Upper Uwchlan Township, Pennsylvania | 0.09 |
| 20 | Kinnelon, New Jersey | 0.09 |
| 21 | Mequon, Wisconsin | 0.09 |
| 22 | Washington Township, New Jersey | 0.11 |
| 23 | New Castle Town, New York | 0.11 |
| 24 | Madison, Connecticut | 0.11 |
| 25 | New Milford, New Jersey | 0.12 |
| 26 | Duxbury, Massachusetts | 0.13 |
| 27 | Montgomery Township, New Jersey | 0.13 |
| 28 | Hudson, Ohio | 0.13 |
| 29 | Oakland, New Jersey | 0.15 |
| 30 | Hillsborough Township, New Jersey | 0.18 |
| 31 | Westwood, New Jersey | 0.18 |
| 32 | Upper Providence Township, Pennsylvania | 0.19 |
| 33 | Hopkinton, Massachusetts | 0.19 |
| 34 | Warren Township, New Jersey | 0.19 |
This page was last updated on April 25, 2017.
Citations
Your MLA Citation
Your APA Citation
Your Chicago Citation
Your Harvard Citation
Remember to italicize the title of this article in your Harvard citation.