Indiana, the Hoosier State, stretches from the shores of Lake Michigan in the north to the banks of the Ohio River in the south, with the biggest city and capital, Indianapolis, right in the middle. As a prototypical midwestern state, Indiana contains a mix of agricultural, commercial, and industrial communities. Among these communities, you will find many beautiful small towns, perfect for a weekend escape or a new hometown. Narrowing the list down to eight picturesque small towns is a challenge, but all the communities listed here possess exceptional natural beauty, historic architecture, small-town charm, or all of the above.
Corydon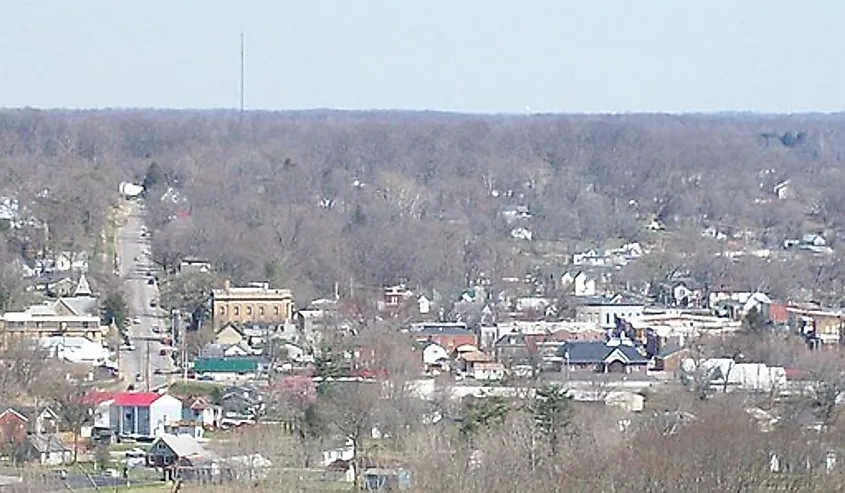 Located in the far south of the state near the banks of the Ohio River, Corydon was Indiana's first state capital, holding that position until 1825. It was also the site of Indiana's only Civil War battle in 1863. Due to that past status, Corydon has a larger historical imprint than most towns of around 3,000 residents. In addition to the Old Capitol Building and other historic sites in its postcard-worthy downtown area, Corydon offers a range of other attractions for visitors. Explorers young and old enjoy Indiana Caverns, located just outside of town, which includes a boat tour through the state's largest cave system as well as an adjacent adventure park.
Shipshewana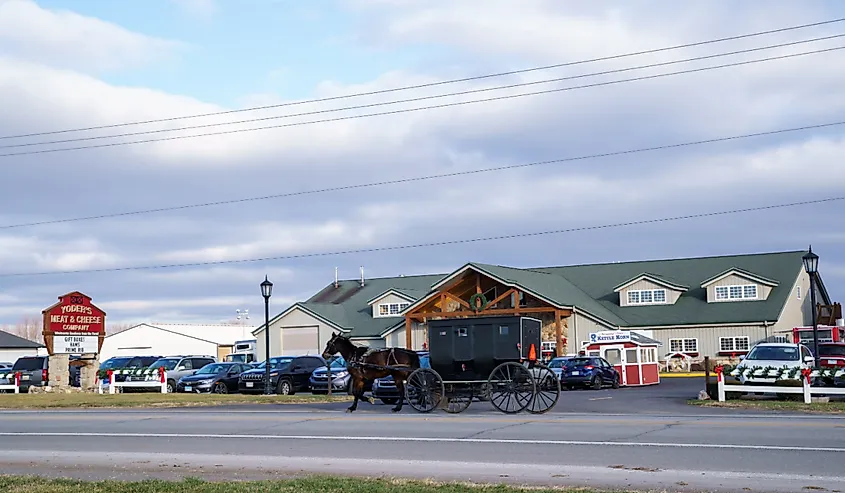 While the town only has a population of around 650, Shipshewana is the hub for the surrounding Amish community, which numbers around 15,000 in LaGrange County. Visitors seeking a taste of the simple lifestyle of the Amish have made Shipshewana a popular tourist destination in northern Indiana. The town's proximity to the Indiana Toll Road and the cities of Fort Wayne and South Bend also boosts tourism. The timeless downtown area centers around the famous Blue Gate Restaurant and Bakery, which offers Amish cuisine, crafts, and entertainment. Shipshewana also boasts one of the largest flea markets in the United States, with over 700 vendors selling their wares on Tuesdays and Wednesdays from May through September.
Metamora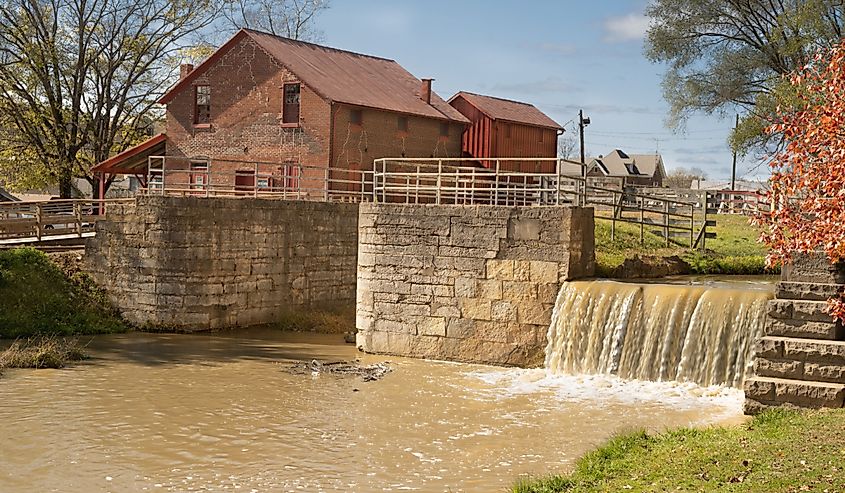 With only about 200 residents, Metamora is too small to be officially designated as a town in Indiana. That said, this tiny community in the southeastern part of the state has earned a big reputation as a tourist destination. Established as a stop along the Whitewater Canal, a 76-mile waterway built in the 1830s and 1840s to connect the Ohio and White Rivers, Metamora encourages visitors to step back into the past and experience 19th-century midwestern life. In addition to the canal, train rides, and a still-working gristmill, Metamora has a quaint downtown area with around 40 businesses. Meanwhile, the surrounding Whitewater River Valley offers numerous biking and hiking trails.
Paoli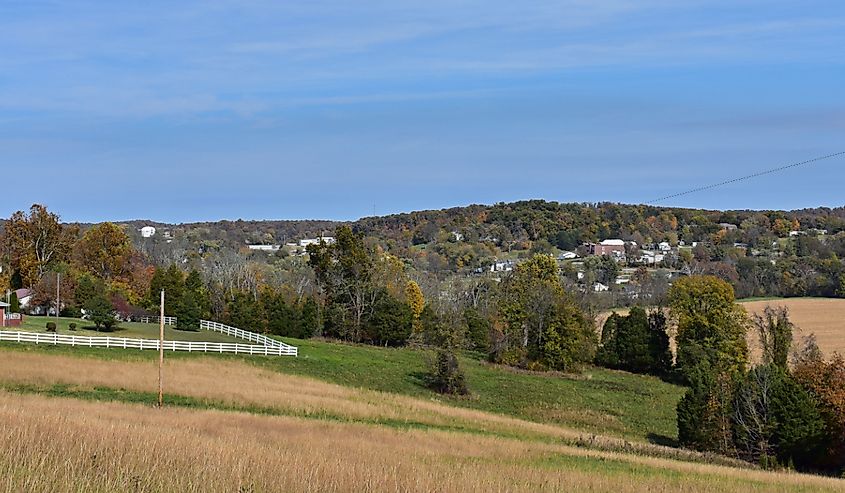 Most of Indiana is extremely flat, so downhill skiing is definitely not the first thing that comes to mind. However, in the somewhat more hilly south-central part of the state, visitors can ski at Paoli Peaks, one of only two ski resorts in Indiana. The nearby town of Paoli, home to about 3,500 residents, is an attraction all its own. Originally settled by antislavery Quakers, Paoli was a part of the Underground Railroad that helped enslaved people escape to freedom in Canada. In addition to this historical connection, Paoli maintains a charming town square and county courthouse. One of the few preserved areas of virgin hardwood forest in the Midwest is just outside of town.
French Lick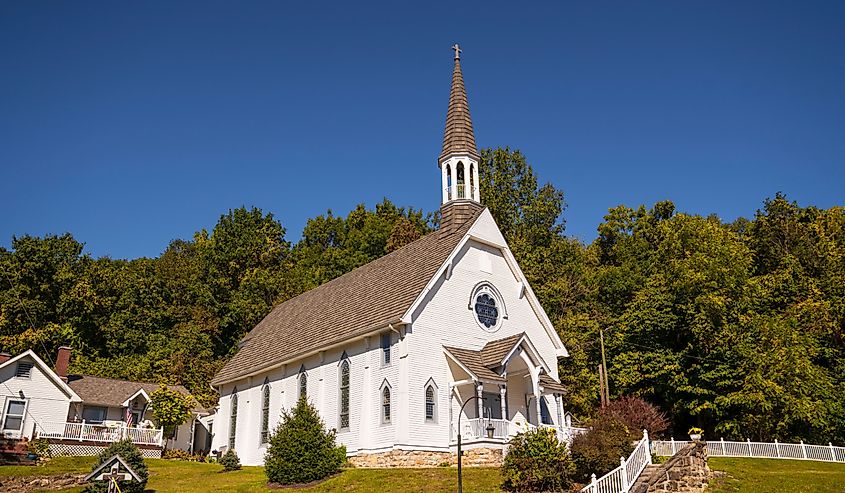 Located only 12 miles west of the ski town of Paoli, the spa town of French Lick has a long history as a resort destination. French Lick emerged as a spa town in the mid-1800s due to the area's mineral springs and became home to the grand French Lick Resort and Casino. The giant complex, full of architectural wonders and resort amenities, has been recently restored and still draws in visitors from far and wide. The town itself, home to only about 1,800 people, offers charms of its own in the shadow of the resort complex. Visitors looking for a nature getaway can head to the nearby Patoka Lake.
Angola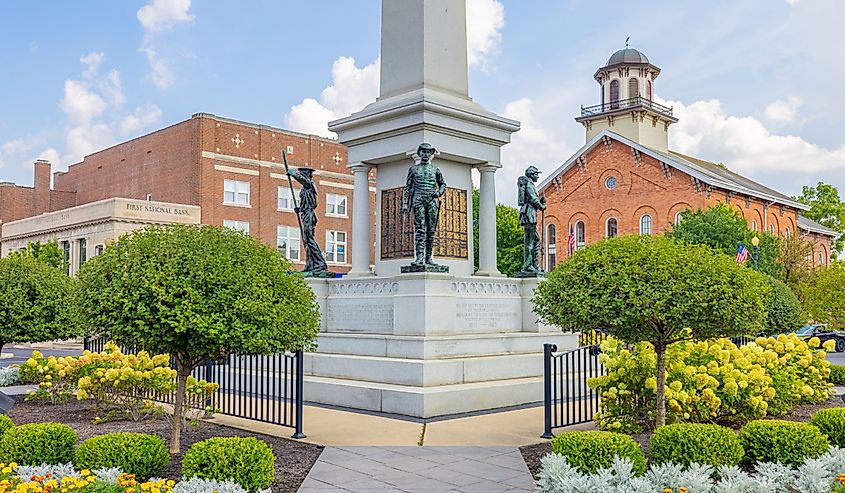 Situated in the northeastern corner of Indiana, the town of Angola was named by early settlers from Angola, New York. Now the seat of Steuben County and home to about 9,000 residents, the 67-foot tall Steuben County Soldiers Monument dominates downtown Angola, constructed in 1917 as a memorial to the area's fallen Civil War soldiers. A traffic circle and a range of historic buildings, including the county courthouse, surround the monument. This downtown area is a particularly good spot for antique shoppers. Pokagon State Park, located along Lake James, includes a wide array of outdoor recreation options and is a short trip from downtown Angola.
Madison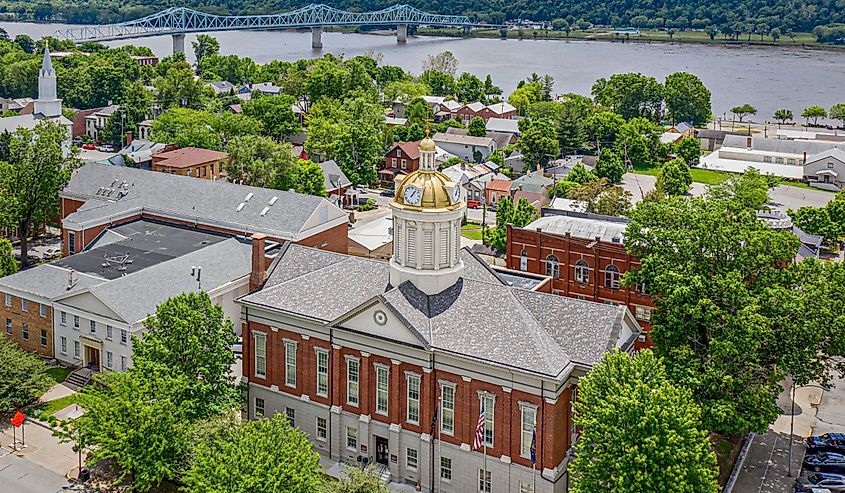 Unlike many of the picturesque towns in Indiana, Madison is not out in a rural area—instead, it is part of a densely-populated stretch of the Ohio River that runs between the metro areas of Cincinnati, Ohio (70 miles away) and Louisville, Kentucky (50 miles away). That said, Madison itself has only about 12,000 residents and maintains a small-town atmosphere. Madison has the nation's largest contiguous National Historic Landmark District in its downtown area, where visitors can see preserved buildings in a range of 19th and early 20th-century architectural styles. Visitors to Clifty Falls State Park, located just outside town, can enjoy the scenery of numerous waterfalls and Clifty Canyon.
New Harmony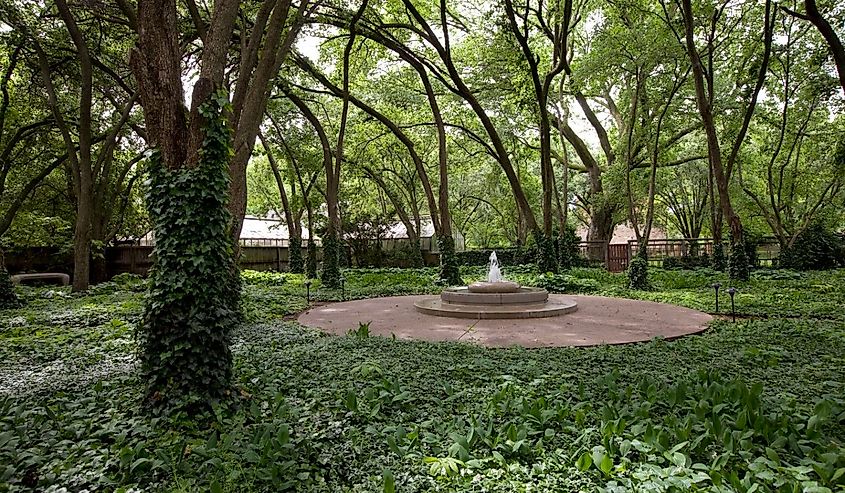 New Harmony, located along the Wabash River in southwest Indiana, was an exceptional community from the start. Founded in 1814 by the Harmonists, Lutherans from Pennsylvania, they hoped to build an ideal society. The town then became home to the Owenists, a utopian society envisioned by George Owen, from 1825 to 1826. Many of the buildings from this founding era have been restored in the beautiful New Harmony Historic District. Visitors to this town of roughly 750 residents should start at the New Harmony Visitor Center (known as the Atheneum) for information on numerous guided walking tours. There are also boat launches, canoe ramps, and walking trails along the scenic Wabash River.
Indiana is often called the "Crossroads of America," so it can be easy to think of it as just a place you pass through while trying to get somewhere else. However, if you stop and take a look around, you will find picturesque small towns in every county that are well worth a visit. Check out one or more of the eight scenic towns listed here, then try exploring more of Indiana for yourself. You are sure to like what you find!