Indiana is one of the lucky states along the immense Lake Michigan shoreline. The 15-mile stretch of the Indiana Dunes National Lakeshore and National Park is one of the nation's most prized possessions and one of the most gorgeous natural areas for recreational pursuits and sights. Enjoy the breathtaking experience found only in Indiana or seek out any of these other easily accessible lakes throughout the state. Immerse yourself in nature amid recreation areas and trails through various landscapes like dunes and forests, with varying regional histories throughout.
From lakes that have naturally formed over time to ancient glacial lakes and former reservoirs, you will find clear waters and well-maintained grounds. Enjoy your own choice of water pursuits and recreation around the lake in a discreet manner so as to keep it beautiful for generations to come. With many record breakers on the list, you can have ocean-like vistas from the shores, go deep-water fishing and swimming in the seemingly bottomless lakes, and spot critters all the way through. Find wistful marinas for sunset strolls, lakeshore dining, and campgrounds aplenty to escape for any length of time into mother nature's loving embrace.
Barbee Lakes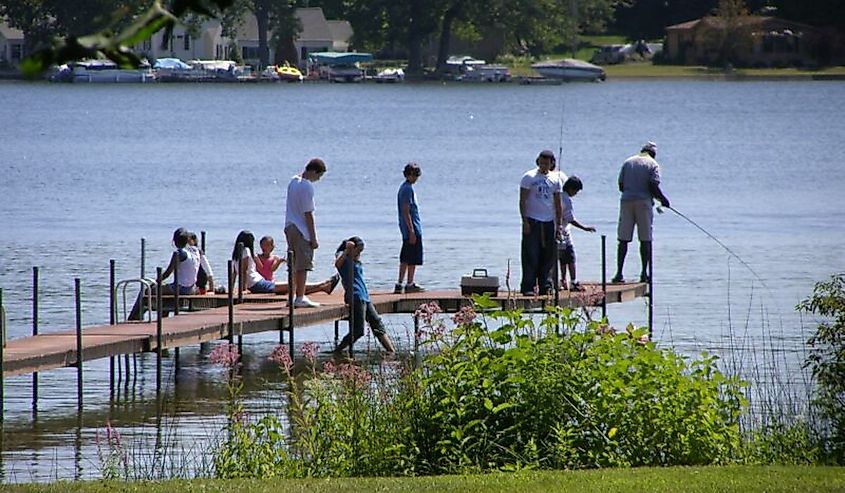 This chain of seven beautiful lakes in Kosciusko County, Indiana, under the same "Barbee Lake" moniker, formed during the Pleistocene era through the action of melting glaciers. The chain comprises the interconnected Banning Lake, Big Barbee Lake, Little Barbee Lake, Irish Lake, Kuhn Lake, Sechrist Lake, and Sawmill Lake. Choose the renowned Barbee Hotel, once host to the likes of Al Capone and Clark Gable, with the best access and views of the beautiful waters.
The 855-acre freshwater lake is a popular fishing spot among tourists and its community of over 2,000 residents, mostly around the northern shore. The Indiana Department of Natural Resources manages fishing around the lake, along with a public boat ramp for fishermen. Reel in catches like bluegill, yellow perch, largemouth bass, muskellunge, crappie, and catfish, and enjoy wistful marinas with views in the evening. This beautiful glacial lake is also very popular among the speedboating crowd, with no speed limit on boats.
Brookville Lake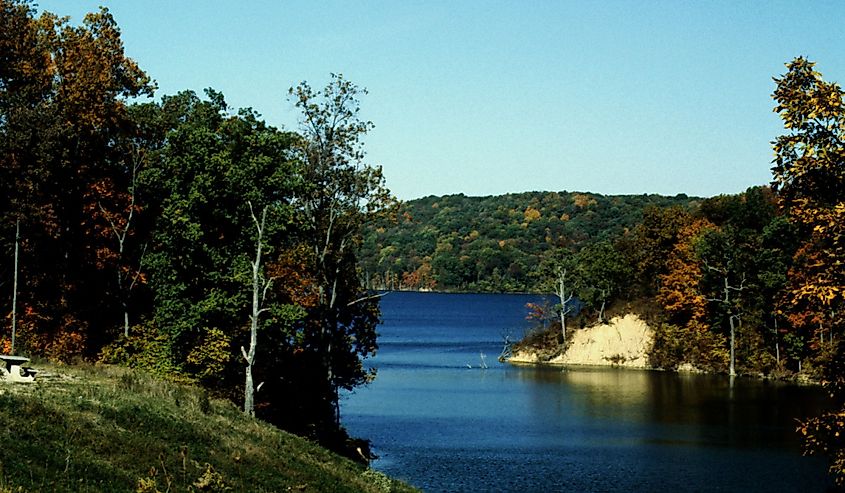 This quaint reservoir, formed to control flood waters and manage stormwater, is one of the state's purest and prettiest lakes. It is part of the 11,000-acre Brookville Lake-Whitewater Memorial State Park Complex, spread over a 25-mile (40-kilometer) radius around the lake. The skinny, vertical Brookville Lake and the surrounding natural area comprise one of the most picturesque locales in Indiana.
This natural habitat for plants and wildlife is open to the public and offers plenty of recreational opportunities. The lake alone receives more than 1 million visitors annually and boasts glorious fishing opportunities, particularly in the giant walleye department. You can stay in town or choose the clean, bright camping grounds throughout the complex and enjoy lakeside recreation and practice water sports for days.
Clear Lake
The 800-acre natural lake is the clearest lake in Indiana, where you can see fish and other lake critters all the way through, including turtles and bottom-feeding carp. Clear Lake was formed within a glacier-gauged area during the last glaciation in the region. This fishing lake is home to yellow perch, bluegill, walleye, and rainbow trout. Enjoy a public beach access point or stay at the Clear Lake Resort with private access. There are also boat rentals for a venture to the nearby refuge of wildlife at the Kasota Island Nature Preserve.
You can camp with a permit and explore the area from dawn to dusk or come on a day trip for swimming, water skiing, jet skiing, kayaking, sailing, and paddleboarding. Bike around the scenic shores to Clear Lake Public Beach for swimming and sunbathing. Check out the marina and yacht club, and utilize the fire pits for an evening picnic. You can also rent a cabin for a short stay to visit the nearby Cedar Lake Wetland Conservation Area and Wild Winds Buffalo Preserve.
Hovey Lake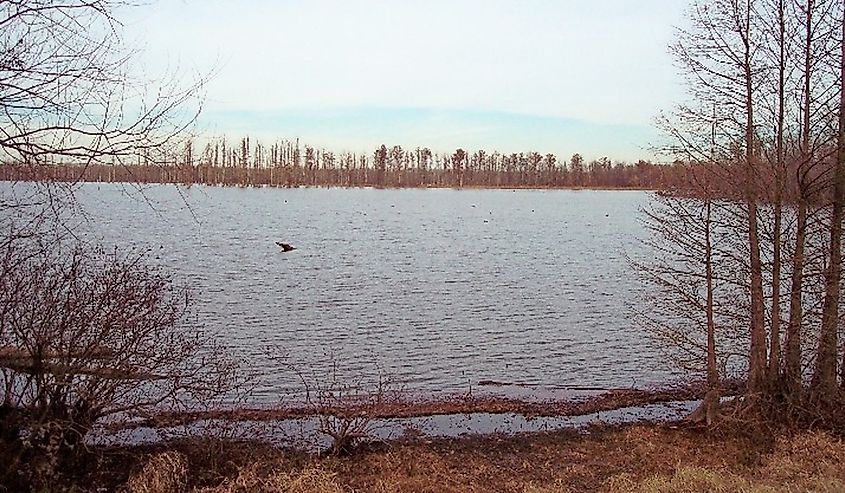 This 1,400-acre oxbow lake is a natural paradise for scenic relaxation. Take meandering strolls along the twisted shoreline for different views, foul sightings, and other wildlife. Find a cozy spot along the way and enjoy the unique beauty of the bold cypress trees partially submerged in the water. Join the sports enthusiasts for fishing, canoeing, kayaking, or a sightseeing hike along a leveed area of the shore with the best wildlife sightings and many herons.
Utilize the boat ramp for mid-lake sights and deep-water fishing, where there are plenty of crappies. The Hovey Lake Fish and Wildlife Area maintains this natural habitat in Posey County for residents' and tourists' discreet enjoyment. The 7,000-acre area is a refreshing oasis of a forested landscape with hiking, camping, fishing, and the pure calm of Hovey Lake. Immerse yourself in a blissful respite to the sound of bird calls and lapping waters.
Lake Lemon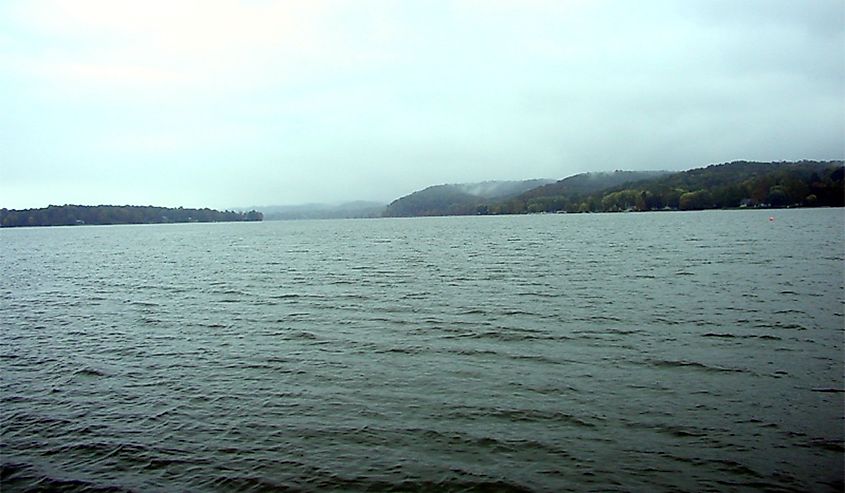 The pleasantly named lake, with its 1,650-acre shoreline and calm perimeter, is a picture of perfection. Moreover, the well-managed Lake Lemon is rarely crowded, while its large variety of fish, including crappie, bluegill, catfish, and largemouth bass, make it a haven for anglers. There is a spacious lawn area for strolls, relaxation, and enjoyment, including kid-friendly sand. Enjoy boating, kayaking, swimming, and other exciting activities while the little ones play in the sand.
Find this postcard location just 16 miles northeast of Bloomington. While some parts of the shoreline are reserved for the lucky homeowners, others are maintained by Riddle Point Park. Enjoy plenty of wildlife sightings around the area, like bald eagles, beavers, muskrats, and herons. The two public access points to Lake Lemon both end in a marina, while the shores also host the Indiana University Aquatic Center and the private Bloomington Yacht Club.
Lake Maxinkuckee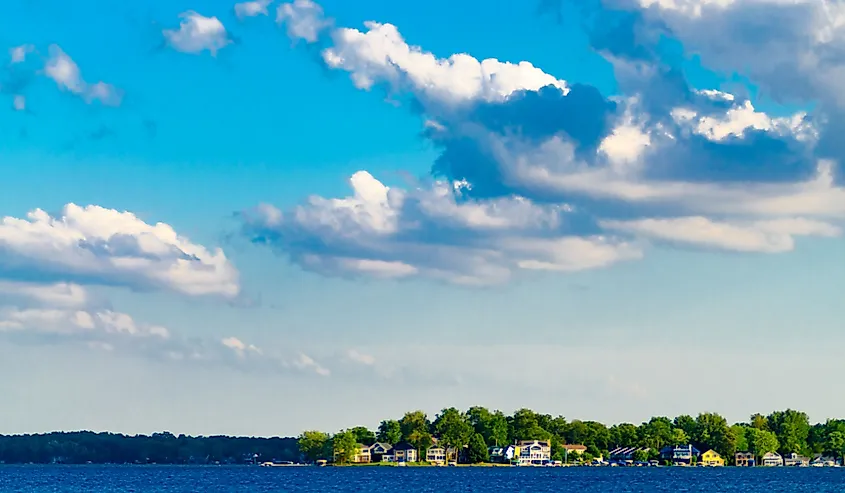 Lake Maxinkuckee is the second-largest natural lake in Indiana. It is a go-to destination for waterside recreation amid the 1,864 acres of water mass and lush greenery along the shores lined by colorful houses. The scenic shoreline casts reflections along the clear lake surface in a twinkling spectacle. This glorious Marshall County lake near Culver boasts an array of fish like white bass and walleye.
Find your private spot to spend a serene afternoon of fishing along the immense shore with overwhelmingly beautiful scenery. The calm lake is great for newbies and pro anglers, hosts bass fishing tournaments, and offers sailing. Enjoy swimming and sunbathing, group recreation, or learning a new skill on a weekend getaway or a vacation that includes all your other favorite lake activities.
Lake Monroe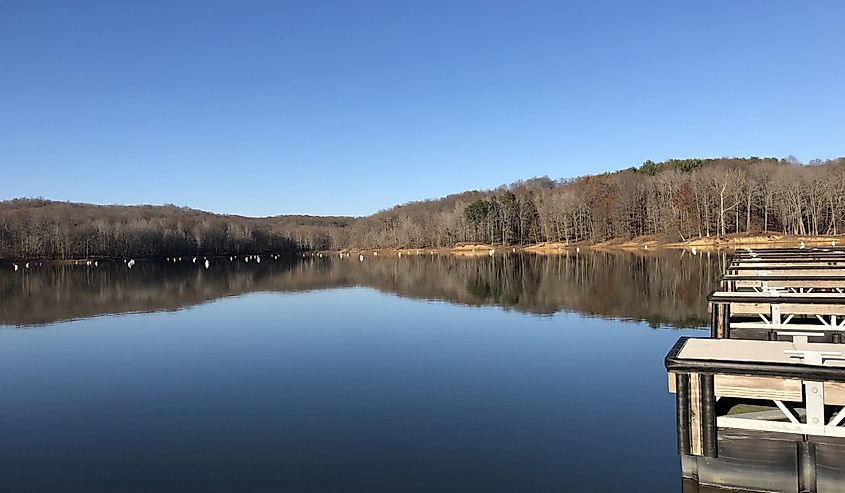 Monroe Lake is the largest man-made lake entirely within Indiana territory. It spreads idyllically for nearly 11,000 acres across Monroe and Brown counties. Find a great campground in the vicinity of National Forests such as the Charles C. Deam Wilderness Area to enjoy days in the natural world with access to the lake. Just 13 miles from Bloomington, you can find your preferred style of stay, make an easy drive to the lake every day of the vacation, and return to the city for a number of restaurants and cafes. The proximate Windjammer Grill serves scrumptious food amid beautiful views.
The beautiful Monroe Lake charms from the first glance at its clear waters and scenic surroundings, with plenty to explore. Enjoy fishing for bluegill, largemouth bass, hybrid striped bass, and crappie; even beginners can reel in their first catch. If boating is more your style, you can splice the waters with a canoe or bob serenely under the sun's rays. There is also snorkeling and swimming in the pristine depths. Visit in winter and enjoy access to the nearby skiing.
Lake Shafer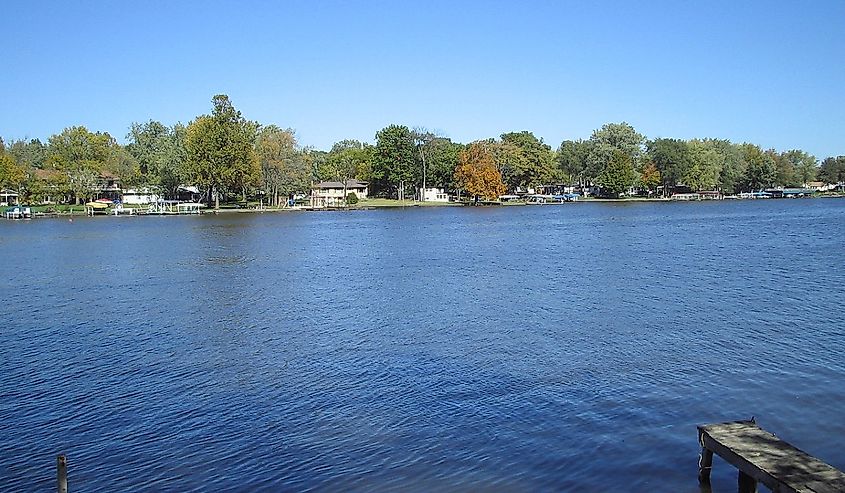 This unique lake was created in the 1920s after damming the Tippecanoe River. Today, it hosts regular recreational lake pursuits as well as the Indiana Beach Amusement Park and Camp Resort. The nearly 1,300-acre reservoir near Monticello is a popular getaway in the region and generates a lot of White County's income. Although the lake gets seasonal crowds, including tourists from around the country and even international visitors, it is well-maintained and worth experiencing.
Find plentiful pursuits for all levels, tastes, and groups around the park, like games, rides, food options, and even places to stay. You can choose from hotels, rentable cottages, or one of the more than 1,000 campsites located around the lake. Find beautiful marinas with wistful vistas over strolls and stray away from crowds from April through October; the location is open and just as glorious during the other months.
Lake Wawasee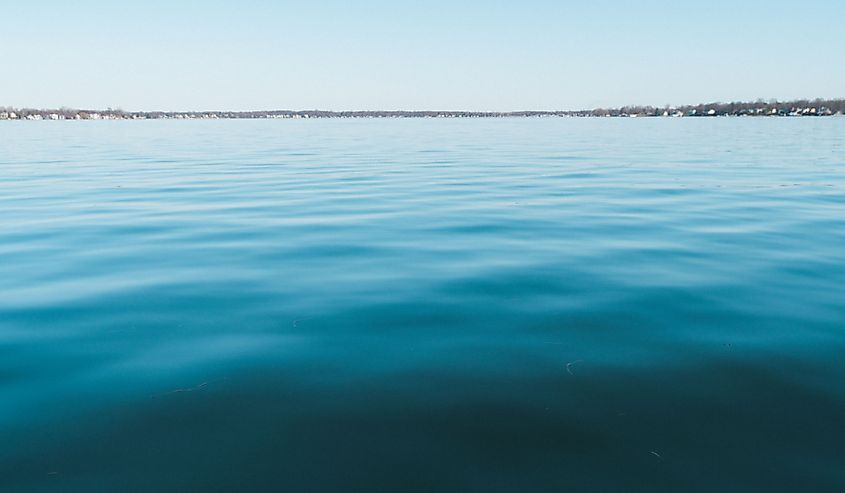 The largest natural lake in Indiana, aka the "Jewel of Kosciusko County," boasts a surface area of over 3,000 acres. Lake Wawasee is also a respectable 22 feet deep on average for all your swimming, boating, and fishing needs. The record-breaking lake sits just southeast of Syracuse in Turkey Creek Township. The area, steeped in deep history dating back to the Pleistocene epoch, is a vacation hotspot today. Lake Wawasee is among the state's most commercialized lakes; 90% of its shoreline is developed, with over 1,000 residential units and businesses amid numerous beaches.
Other activities include kayaking, canoeing, water skiing, jet skiing, and golfing. Enjoy sunset strolls along the 25 miles of shoreline, with restaurants, marinas, resorts, a fishing pier, and a yacht club. Visit on July 4th for a beautiful fireworks display over the lake, reflecting in the waters, and a festive atmosphere all around. Choose a hotel or a B&B, or rent a house or a condo, and stay longer with nearby conveniences like supply and general stores, cafes, ATMs, and gas stations. You can also boat to nearby Morrison's Island and Ogden Island on a day trip.
Mississinewa Lake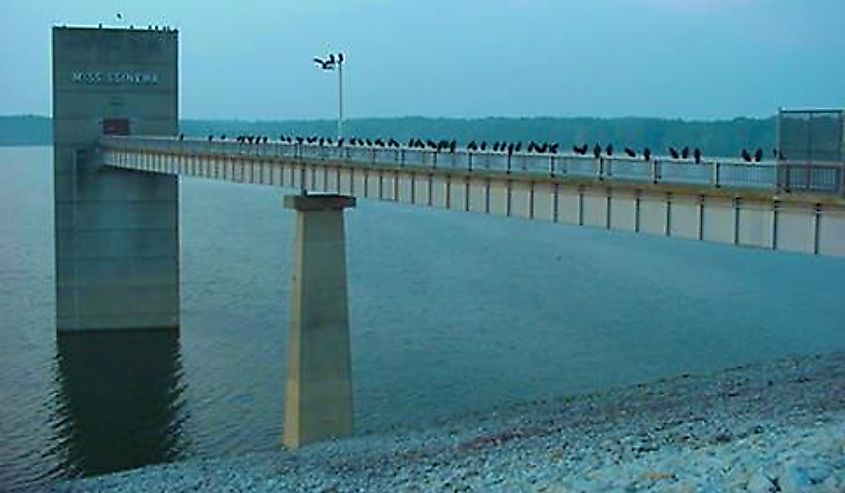 Mississinewa Lake is a vast, beautiful dam, originally dug and erected in 1967 to control area floods around the Wabash River Basin and Ohio River areas. The quaint, 3,180-acre manmade lake, named after the Miami Indian word for "water on a slope," spreads near the town of Peru in Upper Wabash, a region rich in Native American history. You will find over 400 campsites in the surrounding recreational area, which is also a wildlife habitat, spliced with trails for walks, hiking, and biking around the shore with beautiful water views.
Explore the variety of landscapes like rolling prairies, woodlands, and open agricultural land for wildlife sightings, photo shoots, and even hunting. There are also rentable cottages and RV camping available for tourists to enjoy year-round activities such as fishing and boating on the lake. There is a marina, fishing docks, boat ramps, and a beach for additional activities, and you can cool off in the pleasant waters after your hike.
Tippecanoe Lake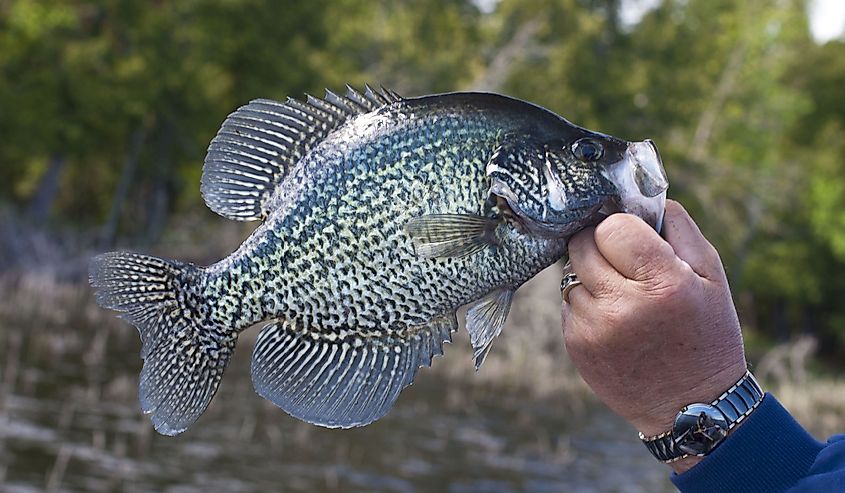 Seek out this large glacial lake, the deepest natural lake in the state, in north-central Indiana, with the town of North Webster as a reference point just three miles away. The 123-foot-deep Tippecanoe Lake is a popular recreation spot for boating from public boat ramps, diving, water skiing, and deep-water fishing. Enjoy three beautiful marinas for strolls and scenic trails around the lake's shoreline.
The largely residential, 880-acre lake has a number of public access points. Visit this natural swimming and recreation center on your next getaway or as a pitstop for a refreshing dip. You will find a welcoming shoreline full of services like boat rentals and your favorite spots for after-water fun, like restaurants and bars. There is also a country club, a golf course, a resort, and mineral springs minutes away on foot to diversify days on the lake.
Witmer Lake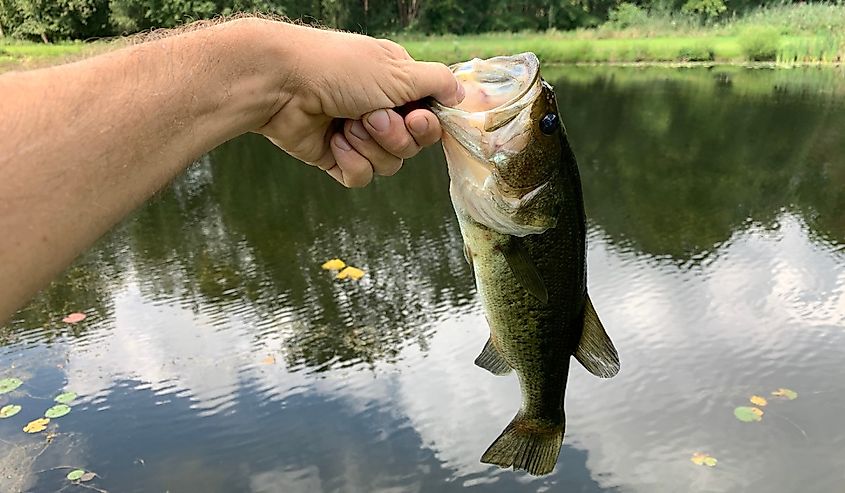 The natural Witmer Lake, located near the small town of Wolcottville in northern Indiana's La Grange County, is the southernmost of the five Indian Chain Lakes. Residents and tourists alike favor Witmer Lake, particularly for its excellent water quality, ample fish, and recreational opportunities along the beautiful shores. Find your own scenic spot or launch a boat into the 204-acre spread's clear and tranquil waters to catch native largemouth bass, catfish, bluegill, northern pike, and crappie.
Witmer Lake calls out to water sports enthusiasts with up to 80-foot depths and a brazenly glistening blue surface to splice with a canoe or in a kayak. Utilize the public boat launch for mid-lake fishing or pleasant bobbing amid beautiful surroundings under the sun. Find rentable cabins and campgrounds or snatch an Airbnb along the lake's shorelines from one of the 350 locals. Enjoy a quick getaway or a vacation in pure respite amid a sprinkling of shops, restaurants, and ice cream parlors around the lake.
These glorious lakes are your year-round go-to destination for beautiful sights, boating, and fishing galore on a scenic respite from the city anytime. Enjoy summertime hikes and swimmable beaches catering to water sports enthusiasts. With different levels of development, you will have access to amenities around the shores, as well as private spots for scenic picnics in close company. Particularly with present-day global warming, remember to practice sustainability and stay kind to the natural environment when in the gentle embrace of mother nature so that she can keep thriving and returning the favor through such beautiful wonders.