Known as "the First State" for being the first to sign the constitution, Delaware has a history that is as rich as its mineral-loaded soil. Curled up on an east coast peninsula known as Delmarva, Delaware is to some extent a microcosm of the country: with a bit of the north, a bit of the south, and a bit of just about everything else. At the time of the American Civil War, for instance, slavery was legal in the state. But still, an overwhelming majority of Delawareans would go to battle on the Union side. Geographically, perhaps even culturally, Delaware can be correctly designated as the south of the north.
Sloping downwards from the Piedmont region, an area characterized by rolling hills and curvaceous slopes—down to the relatively flat Coastal Plain, the First State boasts several picturesque small towns. Read on to discover the nine most picturesque small towns in Delaware.
Lewes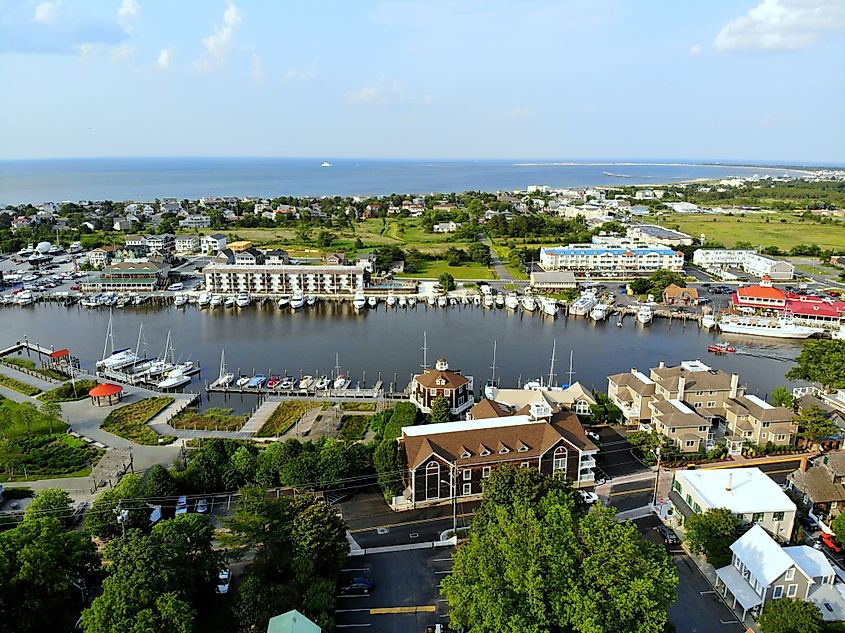 Lewes deserves a pair of eyes if for no other reason—for being the oldest city in Delaware. Nestled on the tip of Cape Henlopen where the Atlantic Ocean meets the Delaware Bay, Lewes was incorporated in 1818, just three years after the end Mexican-American War, a war in which this particular region played an oversized role. However, while this charming seaside town may have been incorporated in the mid-morning of the 19th century, its history goes back to the 17th century. And as far as history goes, Lewes is a goldmine. For starters, it was the site of Delaware's first European settlement when the Dutch settled there in 1631. History buffs will want to visit several sites of historical interest including the Cannonball house, the Ryves Holt House, arguably the oldest surviving house in the state, and the Lewes History Museum. Also, two or three hours at the Cape Henlopen State Park will be a real tonic.
Odessa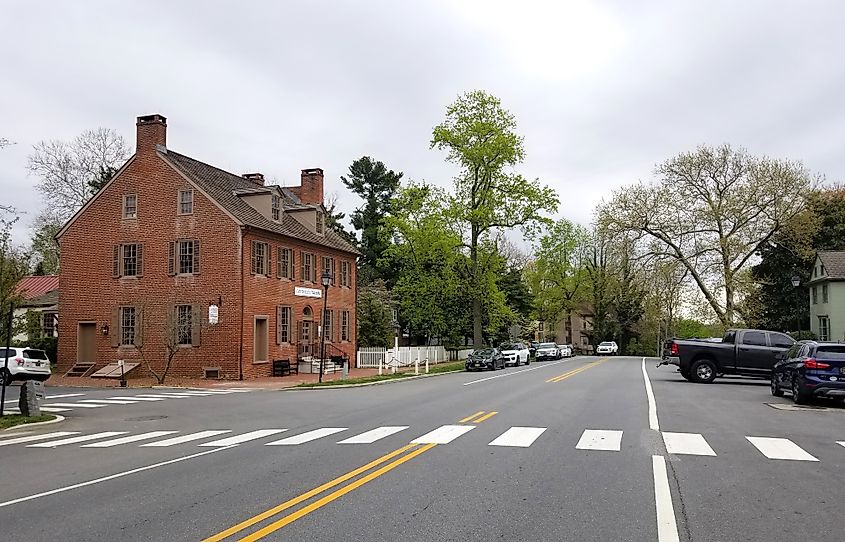 Odessa boasts a population of just 366, according to 2023 population estimates by the World Population Review. While evidently small, Odessa is a huge draw. Among the town's best features is its charming Historic District. Consisting of 82 historic buildings; some commercial, others residential, Odessa's Historic District occupies much of the downtown space. Recognized by the National Register of Historic Places, these buildings exude a varied architectural style. While many of these buildings are Colonial-style brick houses, others are fascinating stand-outs; one of which is the Old Academy, a building of remarkable architectural finesse. Originally named Cantwell's Bridge, Odessa sits close to the Appoquinimink River. Finally, aside from the town's cobble-stoned streets, its time-frozen buildings, and the 15.3-mile-long river that flows close by, the Odessa Memorial Park at 623 Main Street, is a small but quiet hangout many will not want to miss.
Milton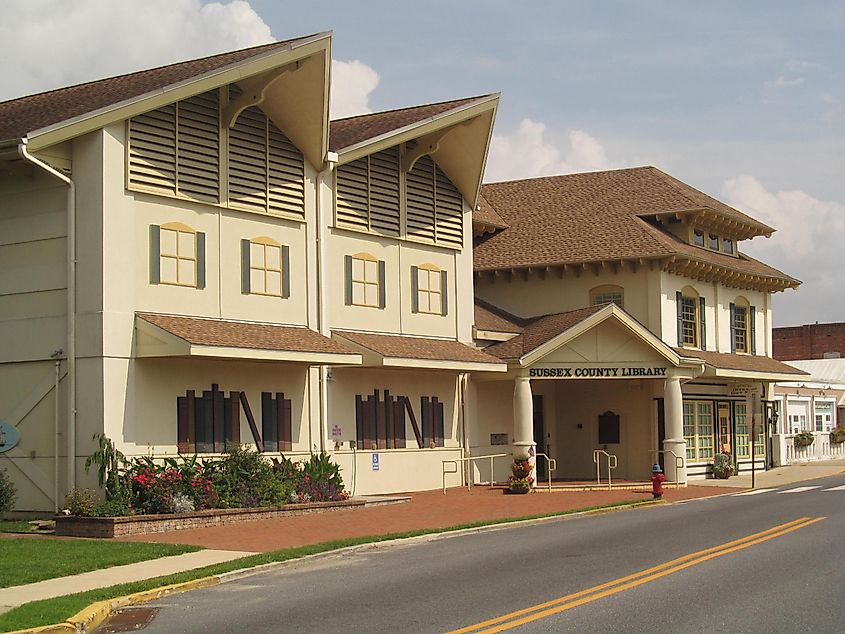 Often mentioned among the best small towns to retire in Delaware, Milton is small, picturesque, and invitingly quaint — just all the elements many seniors look for in a town. Milton was once mentioned by House Beautiful in an article entitled "40 Charming American Towns You've Never Heard of." Boasting a population of about 3,500, according to World Population Review, Milton features many houses, especially those that line Federal Street, that are a callback to a time when life was easy and slow. Besides, visitors will enjoy a detour to Wagamons Pond, one of the most popular locations in the state for bass fishing. Besides, overlooking the Broadkill River, and adjacent to the Milton Library, is one of the town's most family-friendly attractions: Milton Memorial Park. But for those who love the colorful smile of flowers, Lavender Fields is a must-visit.
Bowers Beach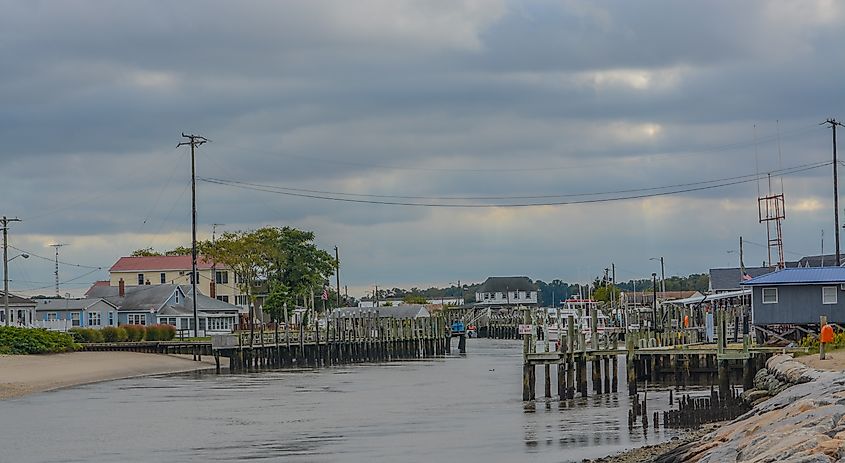 Packed with beguiling charm, fascinating history, and picturesque sites, Bowers Beach is a favorite bayside destination first-time visitors will struggle to leave. Since Bowers Beach is essentially a fishing town, of course, besides other recreation options, a fishing-themed holiday spent in Bowers Beach may turn out to be a lifetime highlight. For those who love the outdoors, Bowers Bach boasts three beautiful parks including Watermen's Park which is cool and shaded and hence, ideal for those who want to spend quiet time with family or a special other. Besides, the sparkling waters of Delaware Bay permit the enjoyment of many water-based activities.  And since the town is actually nestled between two rivers; the St. Jones River and the Murderkill, Bowers Beach provides endless opportunities for swimming, fishing, and bird-watching. 
Bethany Beach
Boasting a population of 921, according to 2023 estimates by World Population Review, Bethany Beach is a seaside town whose primary offering is its often uncrowded, family-friendly beach. While the beach itself is not very wide and is instead narrow and a bit steep, it is much quieter than many of its peers. Because of this, Bethany Beach is just the go-to place if someone wants a little seclusion amid crashing waves, sparkling sand, and a blue horizon. Besides, featuring a decent variety of shops: candy shops, ice cream shops, and oceanfront restaurants, Bethany Beach Boardwalk is a trip highlight worth well strolling through. While the boardwalk can get crowded at certain times, the picturesque views it gives will make up for the inconvenience.
Smyrna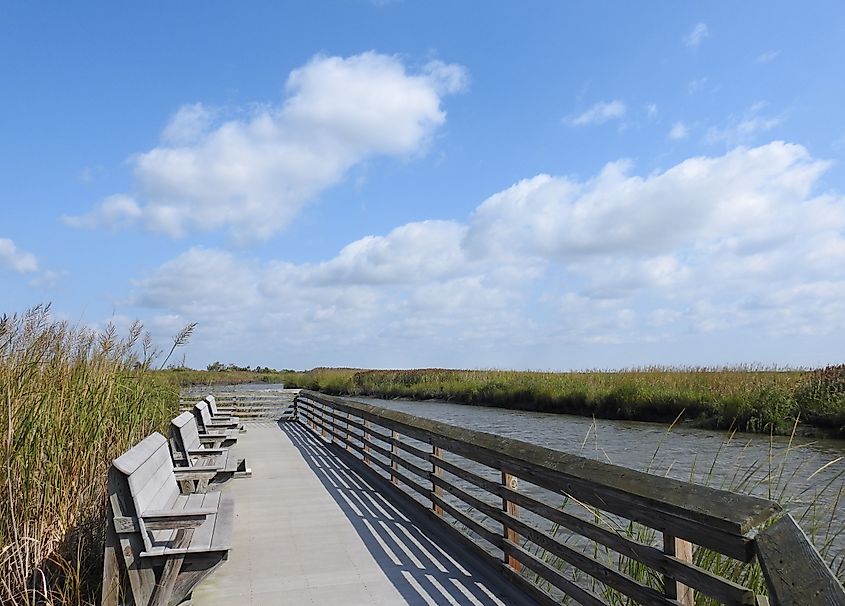 While Smyrna is not tiny or snoozy and boasts a population of 13,741 according to 2023 population estimates by World Population Review, it still exudes a small-town charm that will effortlessly beguile a visitor. Nestled in Northern Kent County, on the banks of both Lake Como and Duck Creek, Smyrna is a gem worth exploring. Reputed for its picturesque beauty, the town teems with endless outdoor attractions. These include Blackbird State Forest, Delaware's northernmost state forest whose stately oaks, maples, and hickories imbue the precincts with exquisite serenity.  Besides, the Smyrna Museum, because of its historical treasures,  is a place any history buff will not want to miss. Lastly, Bombay Hook National Wildlife Refuge, about six miles from the quaint downtown, is a birders' paradise worth checking out.
Arden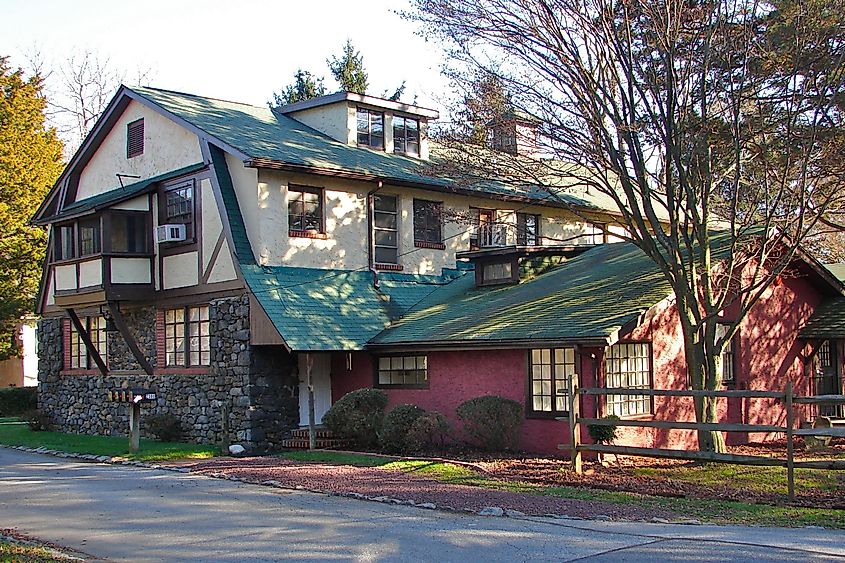 Arden's history is certainly among the most fascinating in the United States. The town was established as a social experiment to implement high-sounding philosophical ideals. On one fine Saturday, thirteen men boarded an afternoon train at Philadelphia's Broad Street Station for Delaware. Their aim was to ensure victory for the Single Tax Party whose founders believed that a single tax should be the sole source of government revenues. They believed that a win in Delaware would mark a turning point in the political history of the nation. Unfortunately, they met a disastrous defeat in the ensuing elections. Turning the defeat behind them, they established Arden: to showcase to the world the outworking of their ideals. Arts, Shakespeare, and thoroughbred intellectualism — were to be the currency of the town. Today, visitors to Arden will enjoy exploring what might be the country's best-documented social experiment.
Laurel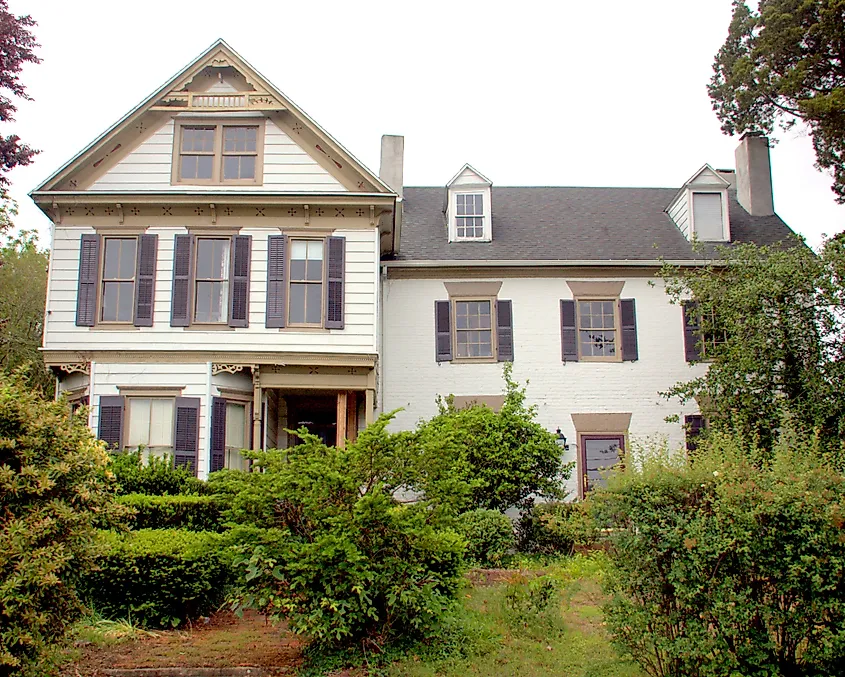 Charmingly nestled on Broad Creek in Sussex County, and boasting a population of just under 4,000 according to World Population Review,  Laurel boasts pristine natural beauty difficult to wrap one's head around. The picturesque Broad Creek is a tantalizing foretaste of what awaits a first-time visitor to Laurel. But on finally reaching this small town, beautiful vistas will call out from all sides. Among the town's draws is Trap Pond State Park whose sylvan splendor is amazingly surreal. Besides the serenity and the amazing views, Trap Pond State Park is an outdoor lover's paradise. Whether it be fishing, boating, or bird-watching, Trap Pond has endless activities that may leave visitors spoilt for choice. Besides, Laurel boasts many other still and tranquil ponds as well as a number of shimmering lakes — all within easy reach.
The Takeaway
The First State, as Delaware is known, is rich in history and  perhaps richer in attractions. The state played a significant role in almost all the landmark events that have shaped the political trajectory of the United States. But besides its historical significance, Delaware is also amazingly beautiful. Whether one is a beach addict or a woodland fan, the First State boasts attractions that travel the whole gamut. This offering includes a cornucopia of small, charming towns that establish the state's credentials as a travel destination. From Lewes to Laurel, Delaware's small towns are secret gems worth discovering.