The state of Idaho is under the radar, off the grid (in some cases), steeped in the soul-soothing wilderness, and the modest populations scattered throughout exude an old-timey neighborly camaraderie. Anyone looking to turn down the volume knob of the world, reconnect with their wholesome roots, and sprawl out in God's country should look no further than retiring in the Gem State. The only trick is ensuring that the fruits of your life's work can see your dream all the way through. The following eight small towns strike a perfect balance between affordability, beauty, safety, and community.
Salmon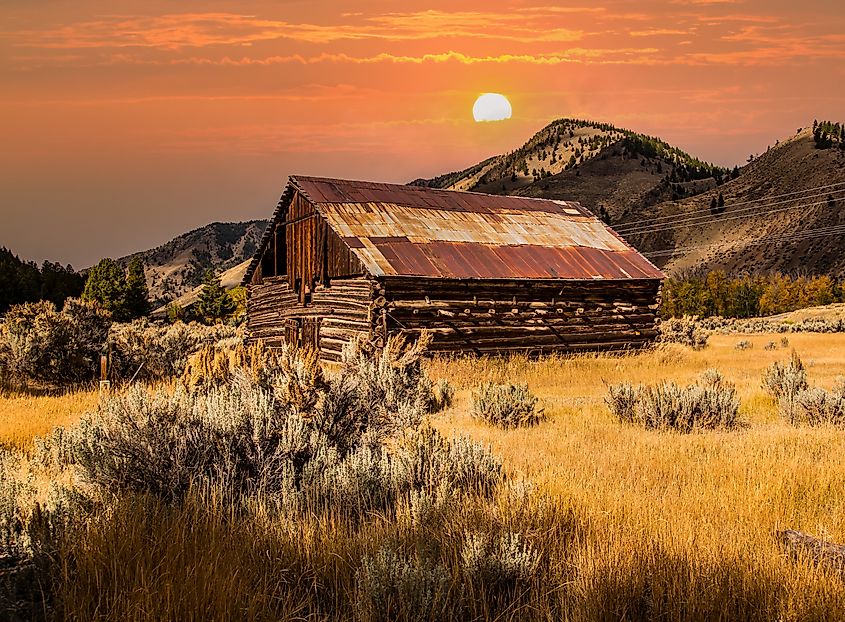 This Lemhi County town is tucked away on the state's East-Central edge, just a stone's throw from Montana. As the name suggests, Salmon is an ideal place for fishing – the quintessential vision of retirement for many. Nature lovers will enjoy steadily exploring the 2.367 million-acre Frank Church River of No Return Wilderness Area (i.e., the largest contiguous wilderness area in the lower 48 states). On a more practical front, this 3,000 some-odd resident settlement has a median home value of about $140,300, and the median rent is $647 – well below the national average. 
Garden City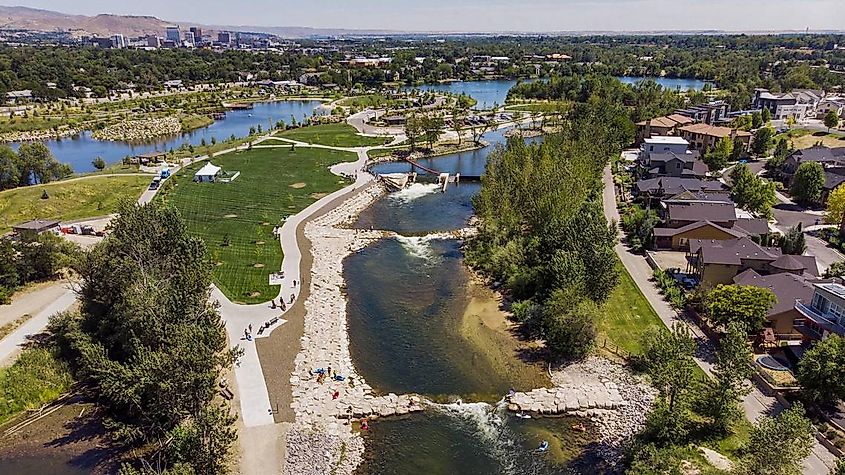 The name alone ushers connotations of a pleasant retirement. In Ada County, Garden City barely squeaks outside the Boise boundary. It, therefore, grants immediate access to all of the amenities, services, and excitement of a capital city while sheltered from the traffic and bustle in this distinct community of merely 12,000 (over 25% of whom are seniors). Owing to its position on the tree-lined Boise River, Garden City enjoys many miles of splendid walking and biking trails, as well as ample opportunities for bird-watching and gentle paddlesports. Fans of America's pastime can also check out Boise Hawks baseball games at the local Memorial Stadium. 
Bonners Ferry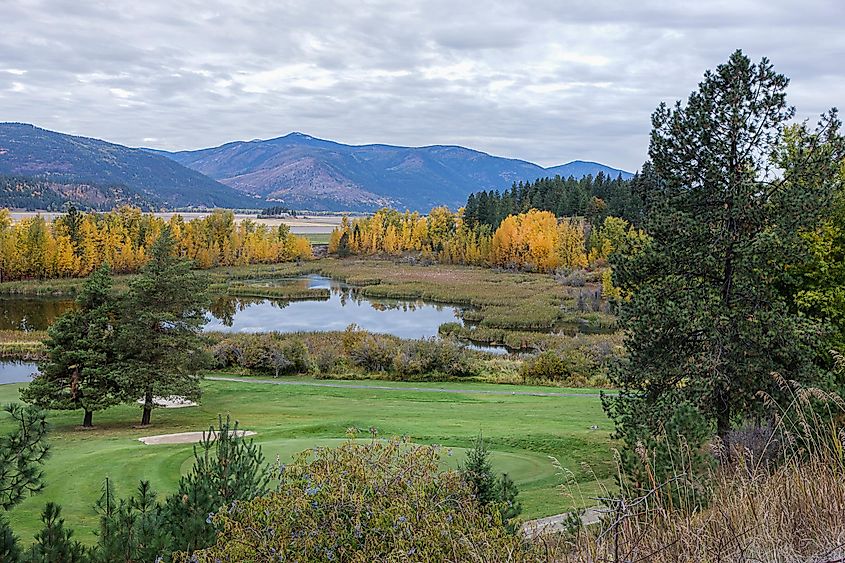 Those with friends and family to the North will be well-situated in Bonners Ferry. This Boundary County town is nestled in the Kootenai River Valley, surrounded by mountains and knocking right on the British Columbia, Canada border. The downtown was recently revamped, adding some social lubricant to the mix. Retirees can rub elbows with the working community while grabbing a craft pint or dining at one of the riverside venues. In terms of finances, the median home value dips under 200K, while the median monthly rent hovers right at $900. Plus, at any given time, one can cross into Canada and instantly gain value from the relative strength of the U.S. dollar.
Sandpoint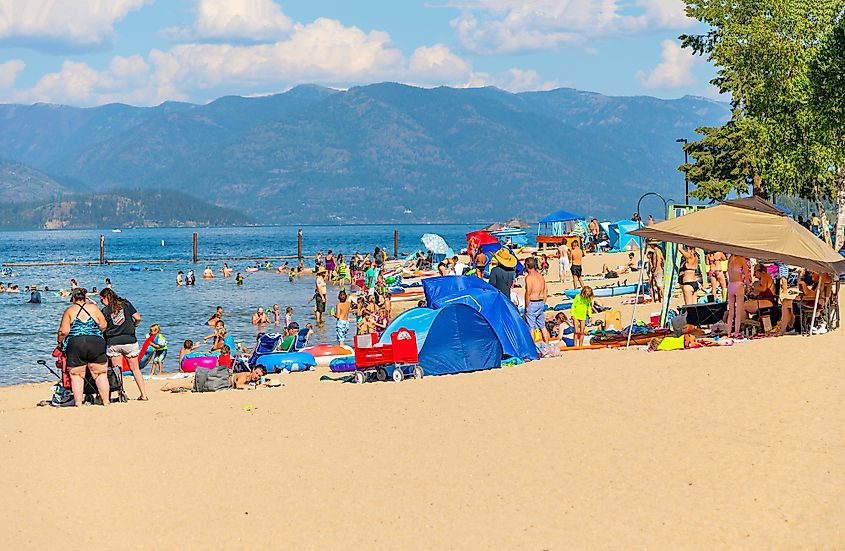 Less than an hour's drive South of Bonners Ferry on Highway 95, Sandpoint offers some well-deserved lake life for its older demographics. This Bonner County town sits between three mountain ranges at the North end of Lake Pend Oreille (landlocked Idaho's largest body of water), right where it meets the Pend Oreille River. Sandpoint has about 9,000 residents, with an over-65 demographic hovering between 19-20%. To help support retirees, there are 1.98 recreation centers, 6.34 medical centers, and 0.66 retirement communities per 1,000 residents. In addition, there are plentiful low-intensity hiking trails and a surprising amount of cultural events to keep spirits thriving. 
Idaho Falls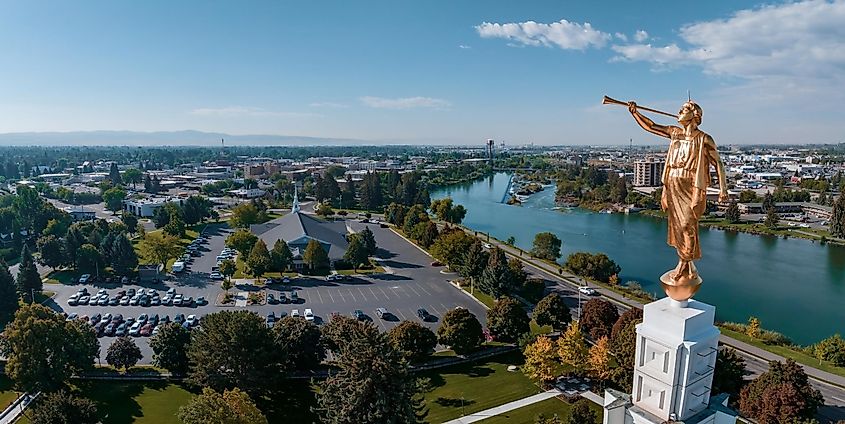 Idaho Falls brings the party to the Southeastern portion of the state. The seat of Bonneville County is a big city by Idaho standards, but with a population of 64,818 (as of the 2020 census, 13% of whom are over 65), this Snake River-spanning place (complete with hot springs) is still pretty darn cozy. Idaho Falls has a high concentration of medical centers, a cost of living that is approximately 12.3% lower than the national average, and lots to do both in town and throughout the surrounding area. National park and road trip enthusiasts will be delighted to find that Grand Teton and Yellowstone both make for reasonable weekend outings (or since you are retired, why not shake the crowds by going early in the week!). 
Hayden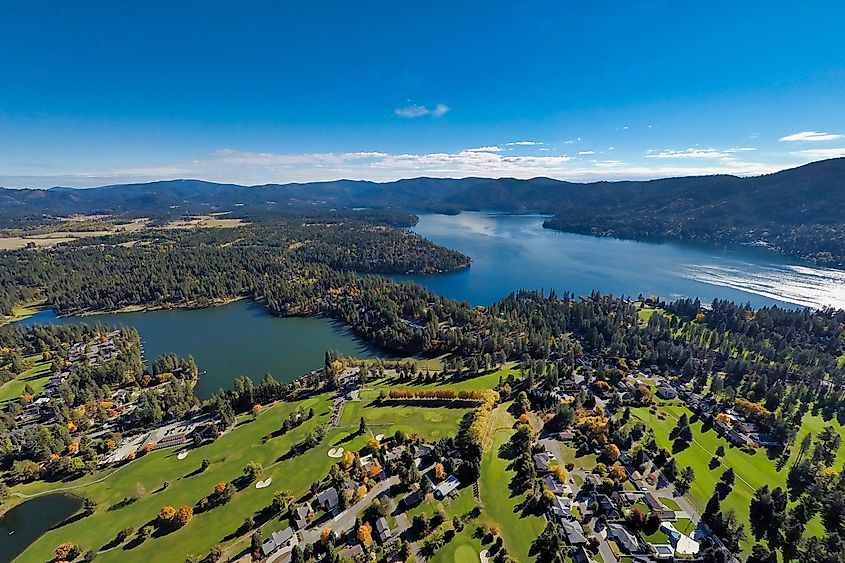 Hayden is a small city, a suburb of Coeur d'Alene, and another excellent outlet for life on the lake. Picturesque Hayden Lake is immediately East, as are two golf courses. All around sprawls Coeur d'Alene National Forest, which itself is part of the massive Idaho Panhandle National Forest. If for some reason, that is not enough nature to satisfy the second half of a lifetime, the North end of Coeur d'Alene Lake is just a skip across town. Although retirement and medical facilities are in shorter supply for the immediate administrative boundary, approximately one-quarter of Hayden's population is over 65, and they are well-served by the larger city of Coeur d'Alene. 
Twin Falls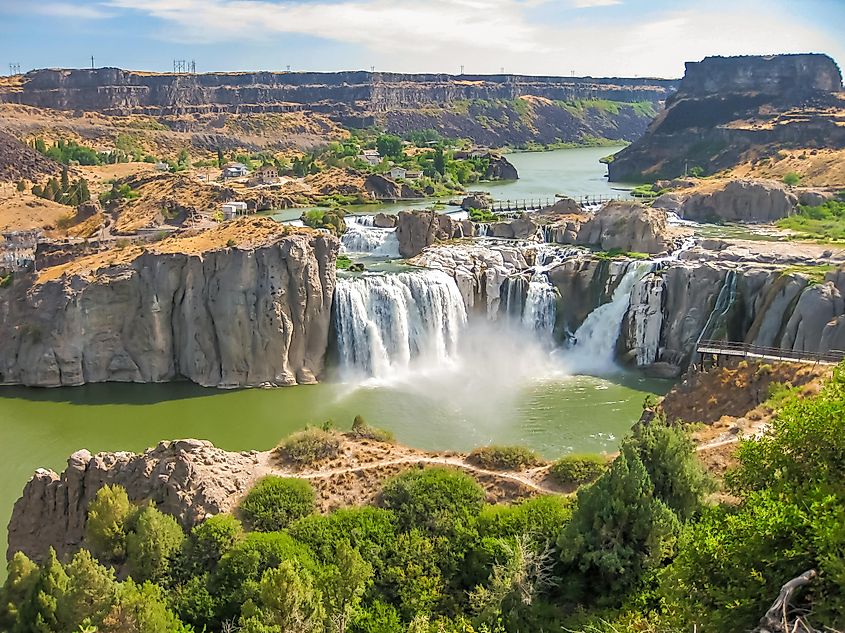 From super small towns to a modest city with a population of 53,213 (roughly 13% of whom are over 65), Twin Falls brings a bit more action into the mix. Here, one is an afternoon walk or sunday-drive away from any or all of some of the most beautiful waterfalls in Idaho. People come from all over to visit the titular falls, Perrine-Coulee Falls, and of course, Shoshone Falls (i.e., "Niagara Falls of the West"), but you will have the chance to sit next to these pleasant/powerful wonders any time you like. And because Twin Falls is slightly a bigger place, there is a larger pool of affordable housing to choose from, more options for a night out on the town, and 3.54 medical centers per 1,000 residents.
Blackfoot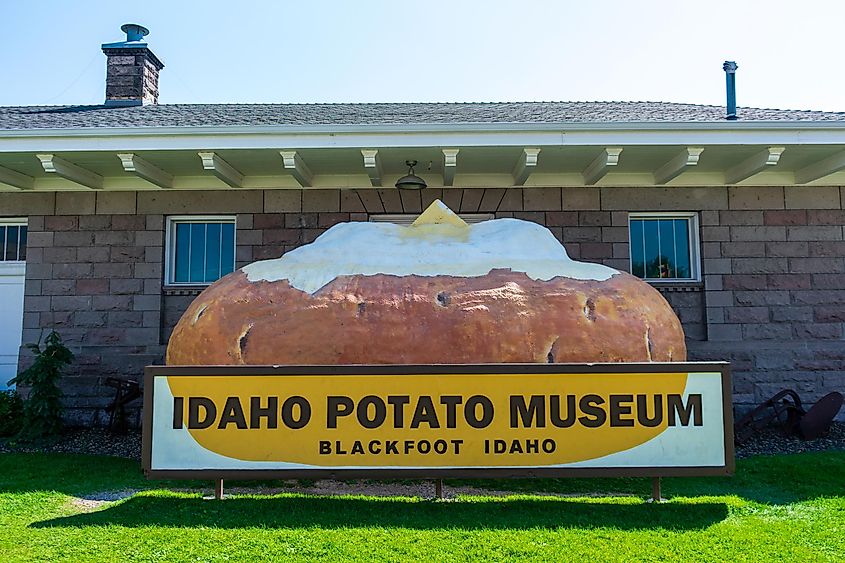 Capping things off in Blackfoot, retirees can soak up old-fashioned interests and a pace to life that might remind many of their childhood. This Bingham County community, which is only a half-hour drive Southwest of Idaho Falls, and also straddles the Snake River, has a population of just under 12,000 people (13% over the age of 65). This retirement haven has a cost of living that is 17.5% below the national average. It is home to the Eastern Idaho State Fair, plays the latest and greatest movies (as well as some classic reruns) at the Blackfoot Movie Mill, and, strange as it may sound, has a surprisingly cool potato museum. Blackfoot is, after all, the Potato Capital of the World).  
Retiring in this humble paradise is likely a no-brainer for born-and-raised Idahoans. But for those coming from the coasts or a well-connected metropolis, this part of middle America might not have leaped to mind upon first reflection. But after tasting the scenery, the approachable cost of living, and the infectious spirit of the region, one of these eight small Idaho towns might seem like the only choice for retirement.