The 43rd state admitted to the US Union, Idaho, has been populated by Native American peoples for thousands of years and is officially known as the "Gem State" in reference to its vast, naturally beautiful landscapes. Bordering the states of Nevada, Utah, Montana, Wyoming, and the Canadian province of British Columbia, Idaho has a population of just under 2 million and is the 14th largest state in America.
However, with any modern place, it can be easy to get lost and overwhelmed in the major urban centers. Still, like so many parts of the United States, Idaho also hosts a variety of small towns with plenty of charm, history, and natural beauty. Away from Big City stress, small-town Idaho is indeed a gem to discover. Here are 9 of the Best Small Towns in Idaho
Sun Valley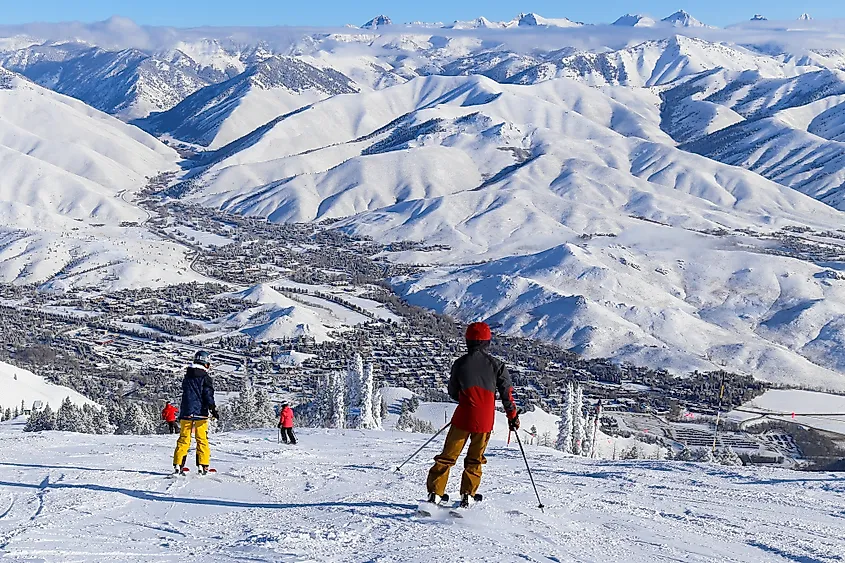 Home of "America's First Destination Ski Resort," Sun Valley is surrounded by breathtaking landscapes of the Rocky Mountains in Central Idaho. Yet, this resort town also has much more to offer than just skiing and snowboarding. With vast blue skies and a consistently sunny forecast (hence the name), visitors to Sun Valley have a variety of other outdoor activities to choose from, like golfing, mountain climbing, fly fishing, biking, and even horseback riding. Those who stop in Sun Valley are always treated to a great and memorable experience with nature.On the way out, be sure to stop in on the neighboring community of Ketchum (a five-minute drive away) and visit the memorial and last house of Ernest Hemingway, who ended his life there in 1961. 
Stanley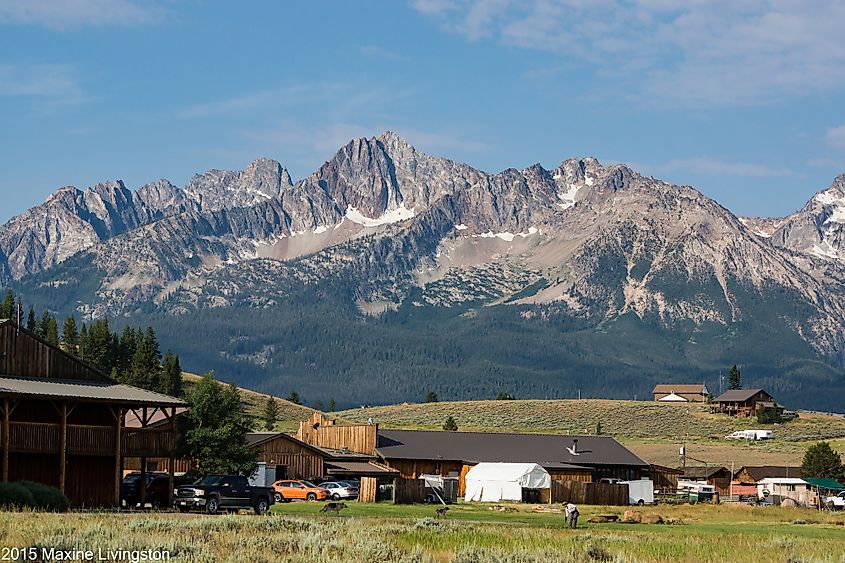 Also situated in Central Idaho, the town of Stanley boasts some of the most beautiful and dramatic alpine landscapes in all of the United States. Next to the famed Sawtooth National Recreation Area, tourists to Stanley can enjoy over 700 miles of multi-use walking trails while surrounded by over 40 mountains at least 10,000 feet tall. With an abundance of alpine lakes (including Redfish Lake) and wildlife sights like black bears and bighorn sheep, visitors will surely have more than just a few pictures and videos to take!When finished trekking for the day, Stanley also offers a diverse selection of delicious places to eat, reflecting the outdoor environment and unique geographical location of central Idaho. It is a visit unlikely to be forgotten by any. 
Wallace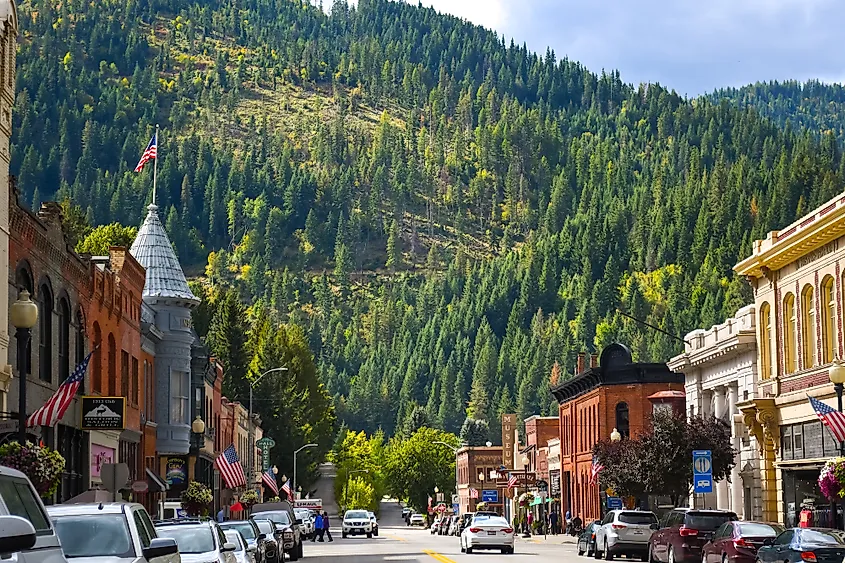 A truly historic location, every façade in downtown Wallace has been placed on the National Register of Historic Places; surrounded on all sides by the Idaho Panhandle National Forests, Wallace is located near Interstate 90 in Northern Idaho, and is the perfect example of a postcard town.Thousands of miles of trails and retired mining roads make it a beautiful and unique spot that wonderfully spotlights all the natural beauty of the state. The Route of the Hiawatha and the Trail of the Coeur d'Alene runs through Wallace, and cyclists and all those who cherish nature will not be disappointed by a visit.Founded as a silver mining town in the late 1800s, Wallace saw its share of booms and busts, but through it all maintained its wealth, and today is a town rich with resources and history. Tourists can experience mine tours, strolls through the historic downtown, and all the splendour of nature in this unique and exceptional little town. 
Salmon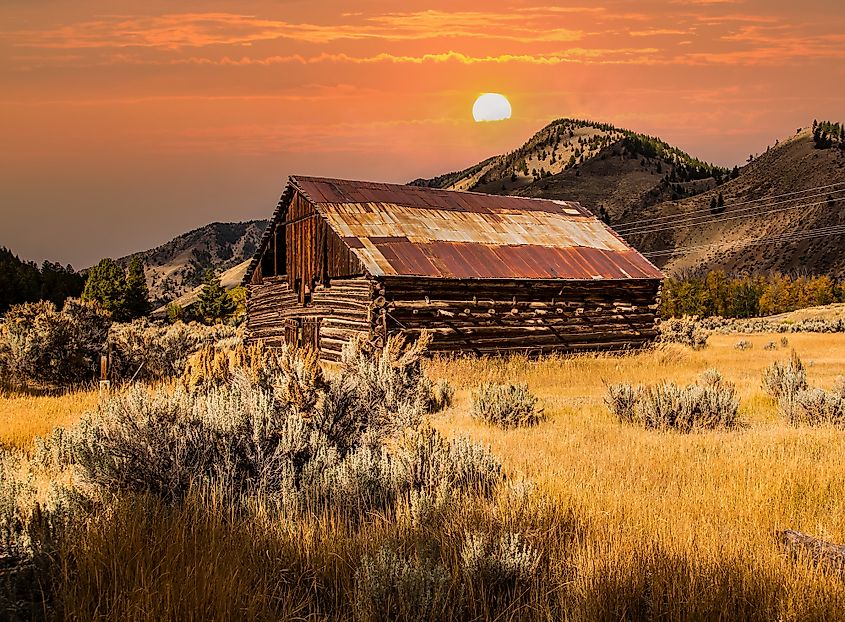 The eponymous Salmon River runs through this picturesque Idaho town, which anglers and rafters have called one of the state's best waterways. Spend a day on a guided excursion of the famous Middle Fork of the Salmon and take a fishing trip up and down the river in an outdoor adventure sure to leave one with memories.This town of just under 4,000 residents is a haven for the outdoorsman and those who love nature. Horseback riding, mountain biking, and a great variety of hiking trails await the adventurous tourist in Salmon. It is a great slice of wild nature in America and a great snapshot of small-town Idaho.
Bonners Ferry
Right through the historic downtown of Bonners Ferry, the Kootenai River runs freely as three mountain ranges encircle the small town of 3,000 residents; halfway between the city of Sandpoint and the border with Canada, Bonners Ferry is another great destination for plenty of outdoors activity.Visitors can enjoy the Kootenai Wildlife Refuge and participate in boating, camping, fishing, and even animal sightseeing. Back in town, Bonners Ferry offers a good selection of locally-owned restaurants and shops that will surely satisfy after a long day in the wild! 
Priest River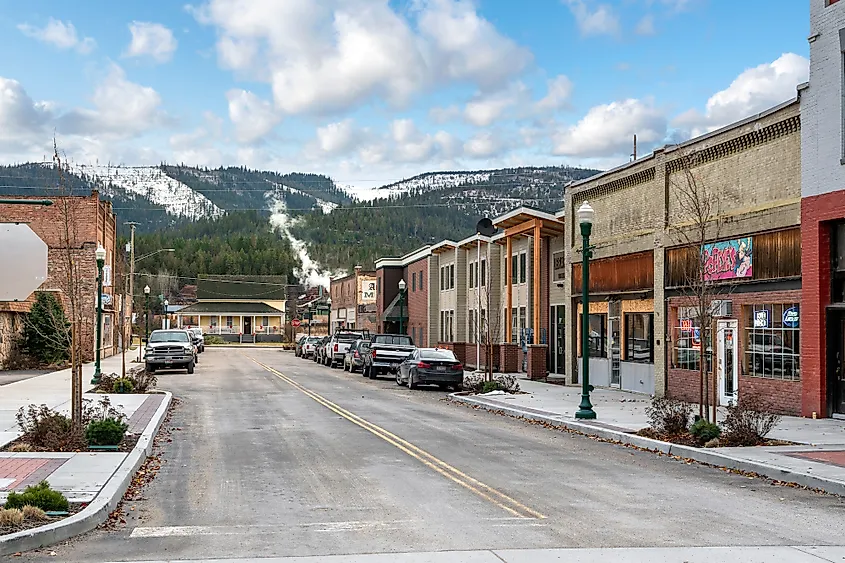 Located in Northern Idaho near the border with Washington state, Priest River is another scenic mountain town typical of Idaho. With the Selkirk Mountains as a backdrop, the massive Lake Pend Oreille, and the humble Priest River, the town is a quiet but breathtakingly beautiful snapshot of nature at its finest.Whether it is backpacking, hiking, fishing, or sailing, Priest River helps give Idaho its deserved nickname of the "Gem State." The town is also a stop on the International Selkirk Loop, a 450 km long scenic highway that also crosses into Canada, giving motorists a truly special road trip.
Idaho Falls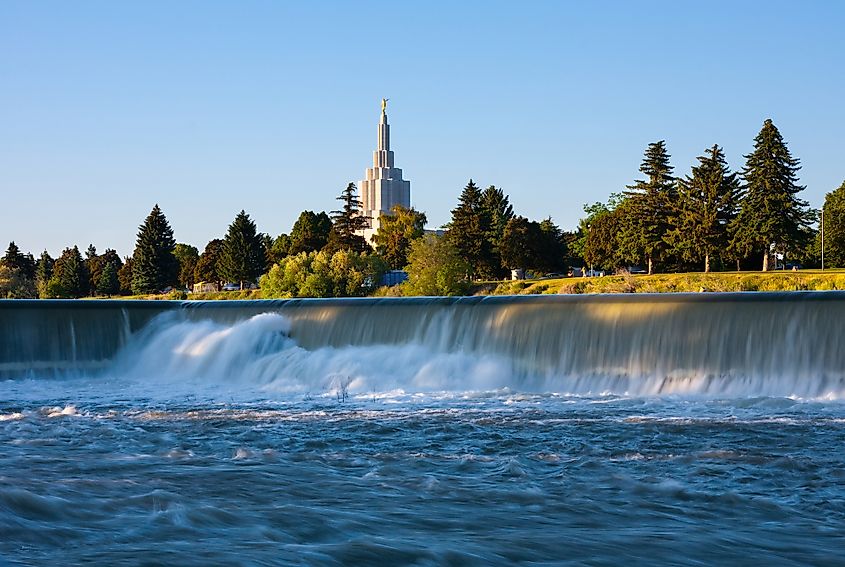 Right on the banks of Snake River, Idaho Falls is the perfect mix of all the excitement and activities of a large city without the crowds. Steeped in rich history, Idaho Falls features several museums and historical markers that will inform and entertain tourists of all ages. The Downtown Museum, for instance, houses numerous artifacts associated with the famed expedition of Lewis and Clark and a recreation of an entire early 1800s town! It is a charming little town with a big town feel, celebrating all that is unique about the region and Idaho state. 
Lewiston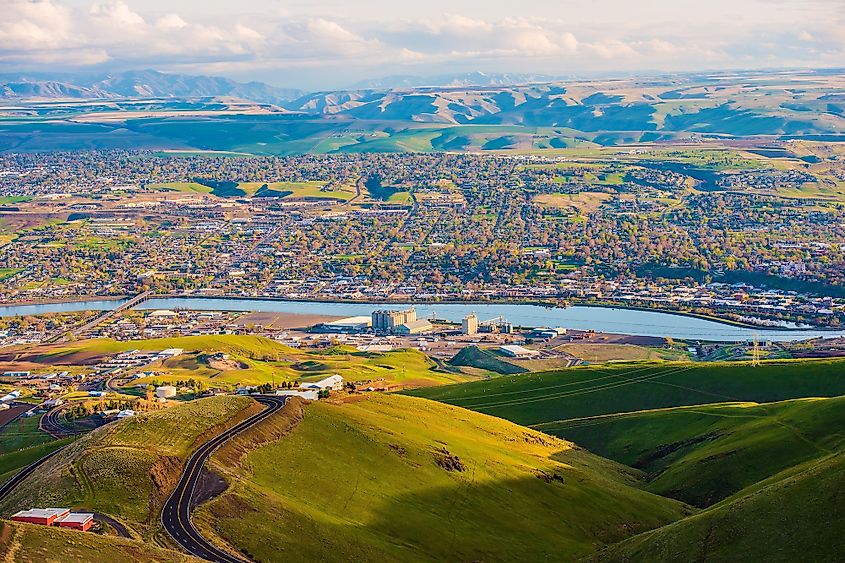 Take a hike at Hells Gate State Park or stroll at the Modie Park Conservancy in Lewiston. The aim is always to find relaxation; whether it is through a visit to its natural attractions or a more refined stopover at the Clearwater Canyon Cellars to enjoy local cheese and wine, visiting Lewiston is always meant to be a point of enjoyment.And once more, for the historically inclined, any trip to Lewiston would be incomplete without a detour to the Nez Perce County Historical Society, celebrating the contributions of Idaho's Native American people to the development of the "Gem State." 
Sandpoint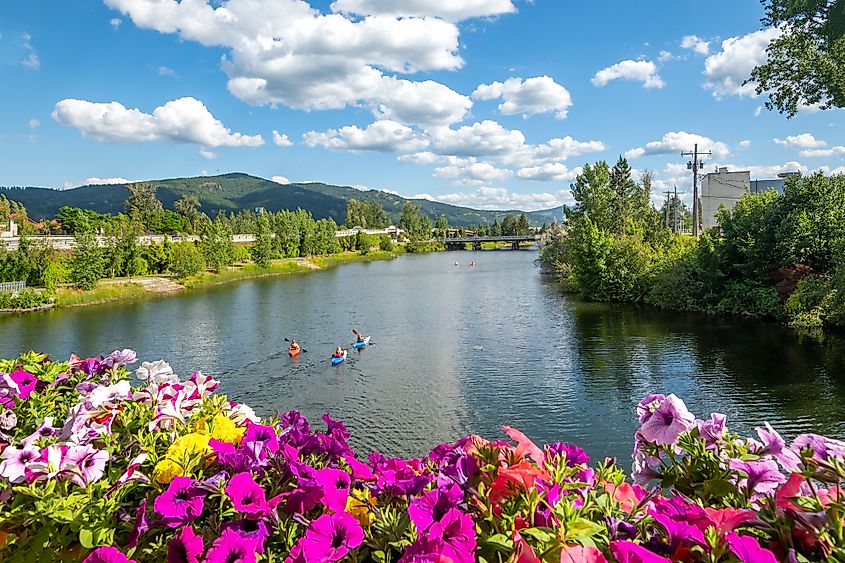 Widely considered as the best site for skiing, snowboarding, and alpine sport in all of Idaho, Sandpoint makes up for its small size by offering plenty of chances for adventure. There are numerous slopes, outdoor and indoor recreation areas, and parks in and around town, ensuring there is never a dull moment for those seeking excitement.The Schweitzer Mountain Resort is among the most popular sites in the town, especially bustling in the winter season.
Unlike other famous slope resort towns like Aspen, Sandpoint maintains its small-town feel while still giving tourists the thrill of winter sport.But summertime is also filled with plenty of things to enjoy. When all the snow and ice have melted, residents and visitors alike can enjoy fishing, boating, hiking, golfing, and more in the serenity of small-town Idaho. And do not forget about the Kinnikinnick Native Plant Society Arboretum, with its incredible display of all the great local floral and fauna.