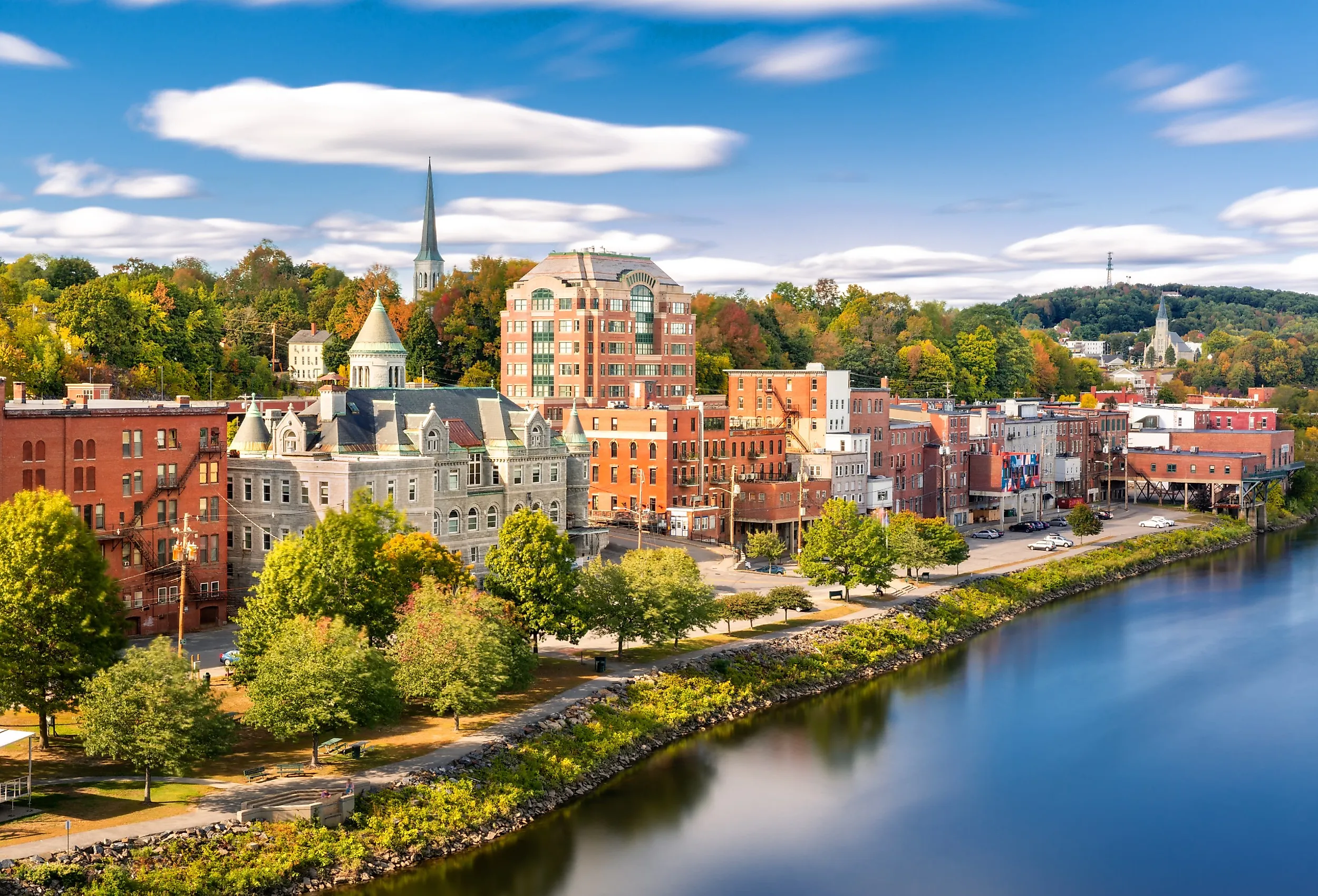 These Towns in Maine Have The Best Main Streets
The beautiful, picturesque state of Maine, hidden away in the far north-eastern segment of the United States, is best known for its succulent lobster, its quaint mom-and-pop shops, and its exceptional vacation getaways. Maine has something for everyone, whether it is shopping for that perfect knick-knack, grabbing a bite to eat at the most down-home restaurant, or hanging out with friends at a charming, cozy coffee shop. These towns in Maine have the best downtown main streets that offer both shopping pursuits and a stroll in the beautiful nature of the Pine Tree State.
Augusta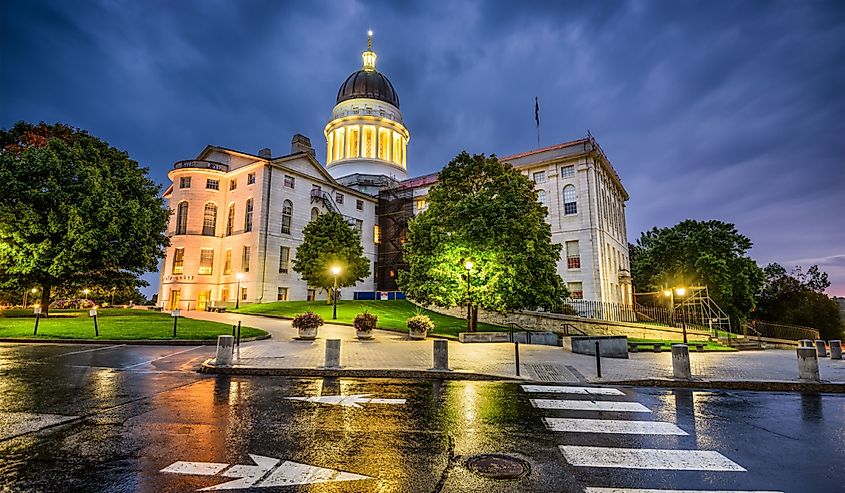 While Augusta, the capital of the state of Maine, does possess a Main Street, downtown is predominantly centered around Water Street, named for its proximity to the Kennebec River. There are several attractions in downtown Augusta that are worth visiting, including Mill Park, which has an excellent Farmers Market, Market Square Park, a great place for sharing a picnic with family or friends, and Museum in the Streets, which offers unique perspectives on a variety of historic sites along Water, Front, Cony, Willow, and Canal Streets. If food and dining are more to your taste, Water Street also boasts several places right on Water Street, like Lisa's Legit Burritos, Downtown Diner, and the Chocolate Shoppe at Merkaba Sol.
Waterville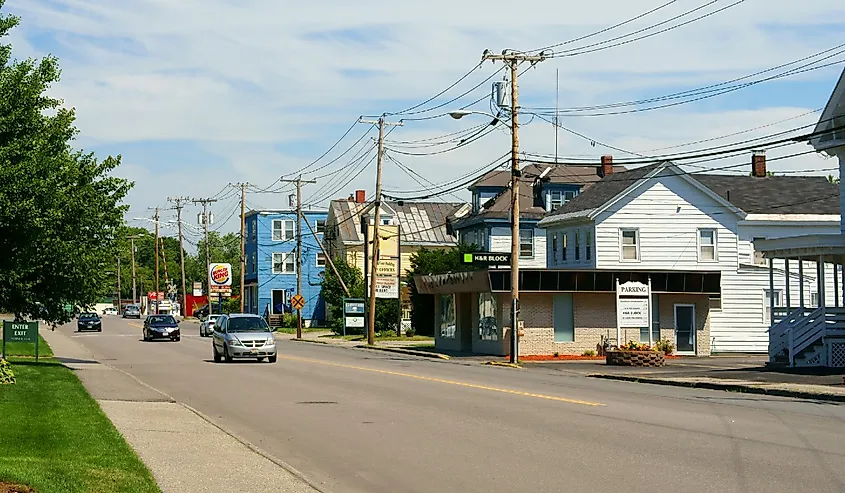 North of Augusta, the town of Waterville has a well-known Main Street. It runs the length of downtown Waterville, perpendicular to North Street and parallel to Front Street, and boasts several fine eateries, including Mainely Brews Restaurant and Brewhouse, Jorgenson's Café and Deli, and Holy Cannoli. Downtown Waterville is also known for the Waterville Opera House, the Waterville Farmers Market, and the "Taste of Waterville," a festival at the beginning of August each year that showcases the appetizing offerings of local food trucks and restaurants. If nature is more to your liking, there is Monument Park, situated on nearby Elm Street, or you could even enjoy a peaceful stroll along the banks of the Kennebec.
Gardiner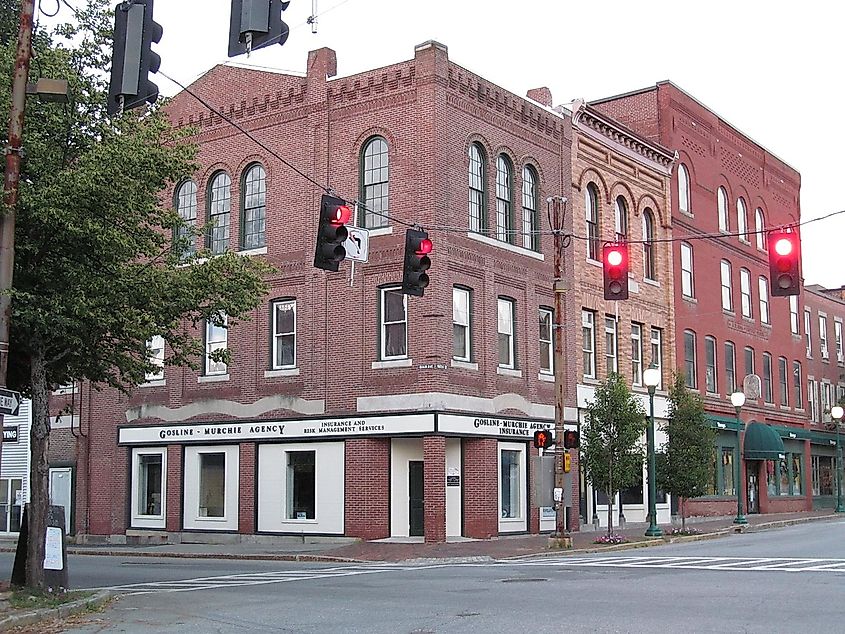 Downtown Gardiner offers a variety of specialized opportunities that keep visitors coming back to town every year. Along with grabbing a bite to eat at the Blind Pig Tavern, the Depot Pub, or Gerard's Pizza, Gardiner showcases several music festivals, the Festival of Trees every December, and even the Swine and Stein Oktoberfest in October. For those looking for historical purpose, or maybe getting back to nature, Gardiner offers several such activities, like the Tilbury Town Walking Tour, which covers several historic neighborhoods, including where Pulitzer Prize-winning poet Edwin Arlington Robinson went to school, and the Kennebec River Rail Tour, which begins in Augusta's Waterfront Park and ends in Gardiner.
Thomaston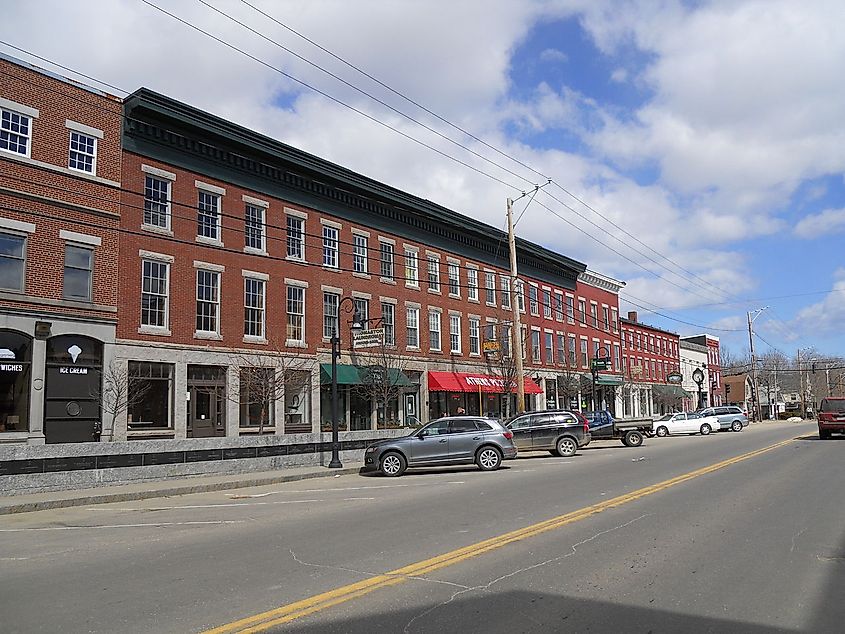 Thomaston, formerly known by the names Fort St. Georges, Fort Wharf, and Lincoln, sits at the northern end of St. Georges River in Knox County. When visiting downtown Thomaston, which is predominantly on and off Main Street, visitors can experience the architecture of the Main Street business block, displaying impressive 19th-century commercial façades, or even check out one of the activities of this unique town, like the Knox Museum and the Thomaston Historical Society. There are also several restaurants and mom-and-pop shops that only downtown Thomaston offers, including Flipside Coffee, Thomaston Deli, and Station 118. Plus, at certain times of the year, visitors can check out the Salt Water Fields Wedding and Event Barn just across the St Georges River.
Bath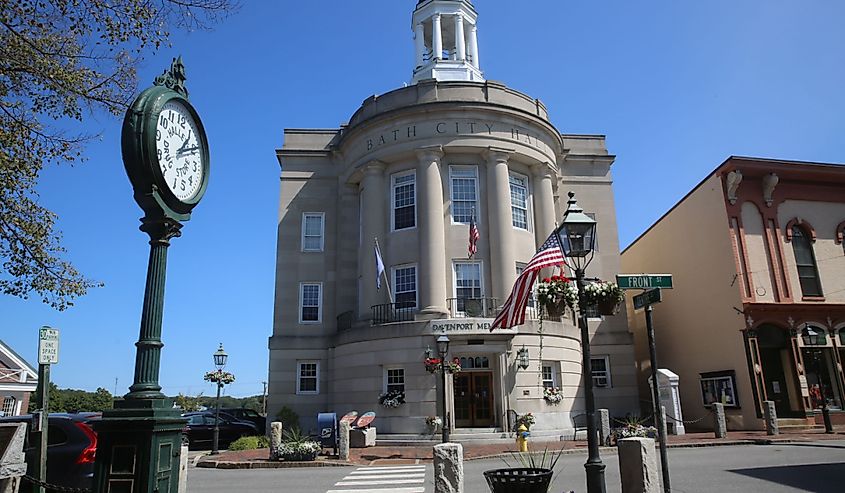 Located in Sagadahoc County, at nearly the end of the Kennebec River, downtown Bath holds a variety of different pleasurable experiences for visitors that other downtowns may not. While several cultural options exist for the traveler and resident alike, like a visit to Earth Circle Studio, Wayne Robbins Woodcarving, or Sarah Greenier Gallery. Downtown Bath also offers several fine restaurants, like the Galley Restaurant, Mae's Café and Bakery, and Bath Anchor. If festivals and get-togethers are more your thing, downtown Bath offers the Free Summer Concert Series, the Bath Farmer's Market, and Heritage Days, a festival circling around Independence Day and offering free concerts, art in the park, a parade, and culminating with fireworks.
Norway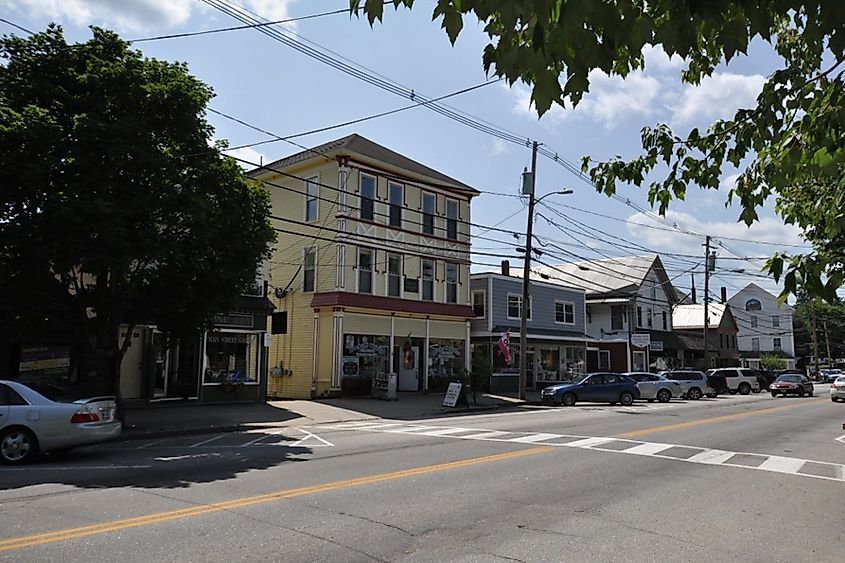 Though most of the town burned to the ground in the Great Norway Fire of 1894, Norway's downtown is now more active than it has ever been. Situated west of the town of South Paris, the town of Norway offers a variety of social activities, including the Mellie Dunham Snowshoe Festival in the winter, Earth Day in the spring, the Norway Music and Arts Festival in the summer, and Halloween Fest in autumn. Also, if you are looking for that perfect knick-knack, there are Widdershin's Antiques, Handmade Maine, and Sew Orchid Design right on Main Street. Several restaurants are also available on Main Street, including the Mainly Melts food truck, Katherine's Bakery and Café, and Smokin' Dave's Backyard BBQ & Grill.
Rockland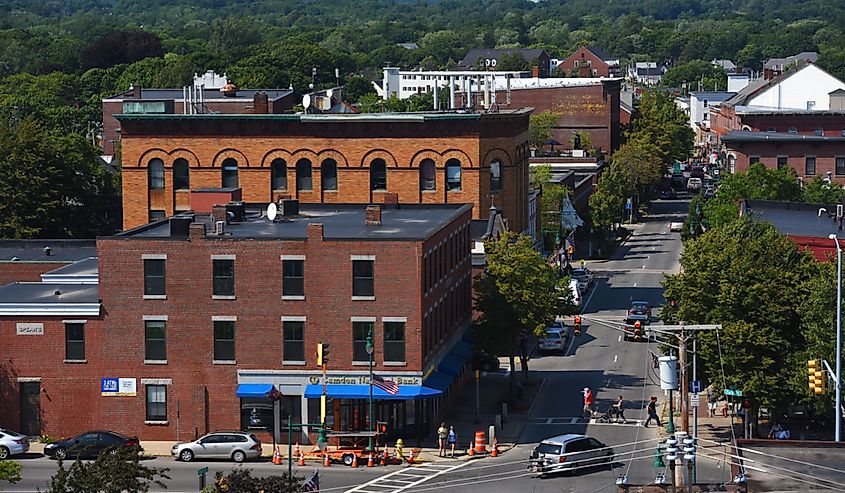 The downtown area of Rockland, situated north of beautiful Rockland Harbor, just above Owls Head and Thomaston, is a popular tourist destination with several exhilarating opportunities. Along with all the choices available on Rockland Harbor, including the Rockland Harbor Trail and Journey's End Marina, downtown Rockland possesses a variety of different seafood experiences, like Waterworks Restaurant, Oceanside Deli, and Claws. There are several different festivals original to downtown Rockland, like the Maine Lobster Festival, five days of eating some of the best lobster Maine has to offer. You could also check out the Maine Boat and Home Show and the North Atlantic Blues Festival.
Whether you are visiting Maine for the succulent lobster, the quaint mom-and-pop shops, the mind-blowing festivals, and events, or the exceptional vacation getaways, take the time to check out these towns in Maine that have the best main streets. Some bring you closer to the delicious food of the state of Maine, others enlighten you with fabulous Maine culture, and all it entails, and still others are perfect for experiencing a touch of northern hospitality when you find yourself far from home.