Kenton is a small town situated in the northwestern corner of Cimarron County in the far western portion of the US State of Oklahoma. Kenton is one of the most rural and remote towns in Oklahoma's Panhandle region, which makes it a perfect, warm getaway from the busy urban vacation spots. Kenton is also the only town in the state that observes Mountain Time.
Geography And Climate Of Kenton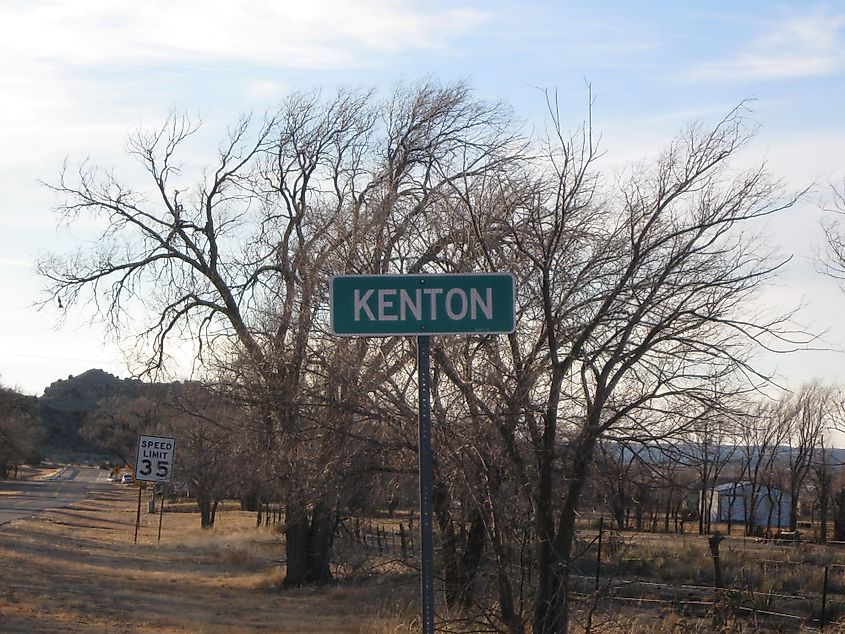 Being the state's westernmost town, Kenton is situated in the Cimarron River Valley on the southern side of the Cimarron River. The town is located about 10 km south of Colorado state line and 5 km east of New Mexico state line. The closest significant cities from Kenton are Amarillo, Texas, about 249 km south; Colorado Springs, Colorado, about 381 km northwest; Denver, Colorado, about 492 km northwest; Albuquerque, New Mexico, about 505 km southwest; Wichita, Kansas, about 550 km northeast; and Oklahoma City about 581 km southeast. In the southeast of Kenton, about 10 miles away, is the Black Mesa State Park. The park is placed about 24 km away from Black Mesa, the state's highest point which rises to an elevation of 1,516 m. 
According to the Köppen Climate Classification, Kenton experiences a semi-arid climate, with cool, dry winters and extremely hot, rainy summers. The most pleasant months in Kenton are September, May, and October, while December and January are the least comfortable. Kenton experiences its hottest month in July, with an average high temperature of 92.1°F, which is cooler than most Oklahoman cities. With 3.0 inches of rain, July is the wettest month in Kenton, and the wettest month overall is August with 7.3 days of rain. Kenton is one of the snowiest towns in Oklahoma with an average yearly snowfall of 24.4 inches.
History Of Kenton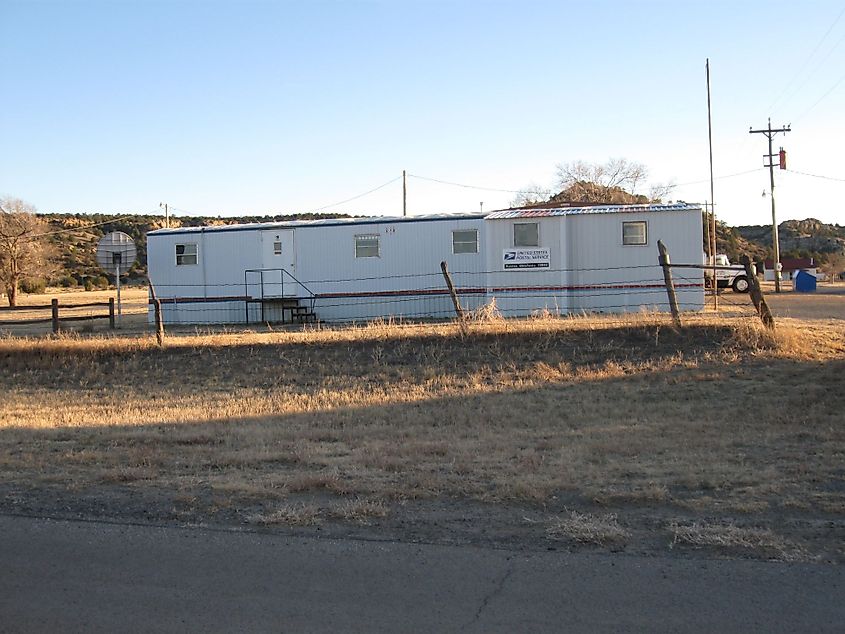 Nomadic Indian tribes used the region for hunting long before there were any towns there. It later passed into the hands of Spain, Mexico, and the United States, but it was never a part of either Oklahoma or what was then known as Indian Territory. The region consequently earned the name "No Man's Land." The region was thus declared public domain, and the cattlemen started moving in. When the post office first opened on April 19, 1890, the town's original name was Florence. Only a little over a year later, on May 12, 1891, was it called Kenton. Soon after Oklahoma became a state in 1907, Cimarron County was established, with Kenton designated as the temporary county seat. On June 11, 1908, a vote for the county seat was held, and Boise City prevailed.
Population And Economy Of Kenton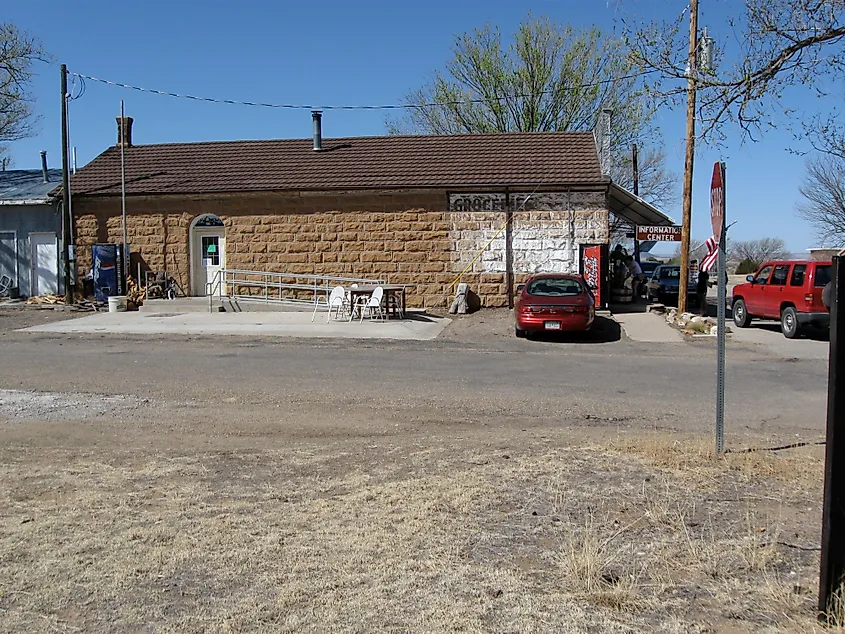 As per the latest US Census, Kenton has a population of only 5 residents. All 5 people are US citizens, and since 2019, there has been no change in the town's population. Whites make up the largest ethnic group in Kenton (100.0%). The median age is 85.3 years, which is 47.4 years older than the 37.9-year national average. 
The economic basis of Kenton has always been and continues to be cattle ranching and agriculture. There are only a handful of businesses left in Kenton, including the post office, which is housed in a trailer, one store named "The Merc," a couple of churches, two bed & breakfasts, and a guest ranch nearby.
Attractions Near Kenton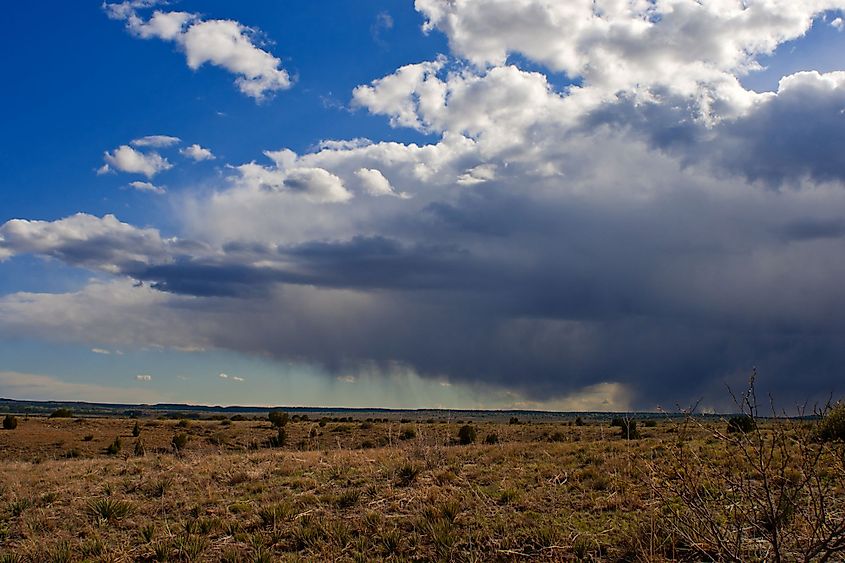 The Black Mesa State Park is situated to the southeast of Kenton, about 10 miles away. Oklahoma's highest point, Black Mesa is located about 24 km away from the park and rises to an elevation of 1,516 m. A trail leading from the nature preserve leads up to the summit, which can be reached by hiking. The Black Mesa State Park also contains Lake Carl Etling, which offers magnificent fishing options. 
Packed with picturesque views, hiking trails, historic sites and independent stores, the small city of Kenton serves as an ideal location to get away from the rush of city life, and experience the rough and tumble Wild West.