Cheyenne is a moderate-sized city situated in Laramie County, in the southeastern corner of the US State of Wyoming. Cheyenne serves as Wyoming's capital and is considered one of the country's least centrally located state capitals. Cheyenne is also Wyoming's most populous city and the chief city of the Cheyenne Metropolitan Statistical Area. Cheyenne is a sprawling metropolis known for its rugged Wild West feel on the semiarid High Plains. On locale, many attractions draw many to Cheyenne, with favorites such as the Frontier Days Old West Museum, Cheyenne Botanical Gardens, Wyoming State Museum, sights of the Wyoming State Capital building, and green Street Railway Trolleys.
Geography And Climate Of Cheyenne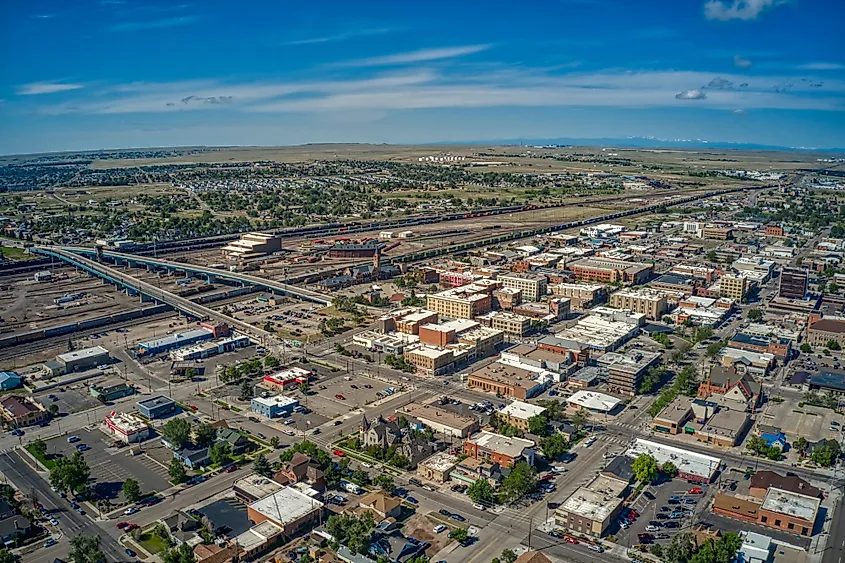 Cheyenne is nestled on the Crow and Dry Creeks, at the northern end of the Southern Rocky Mountain Front, a megalopolis that constitutes the entire Front Range Urban Corridor with Albuquerque, and Santa Fe as additions. Of other substantial cities, Laramie is 50 miles west-northwest, Casper is about 175 miles northwest, and Rock Spring is about 250 miles west. With proximity to Colorado and Nebraska, there are interstate day trips to take. Colorado Springs is about 170 miles south; Pikes Peak is about 200 miles south; Arapaho and Roosevelt National Forest Pawnee National Grassland is about 45 miles south-southwest, and Ogallala is about 170 miles east. Cheyenne also serves as a leaping-off point to Bamforth National Wildlife Refuge and Abraham Lincoln Memorial, which are 30 minutes away. 
According to the Köppen Climate Classification, Cheyenne has a cold semi-arid climate. It experiences warm and pleasant summers but long, snowy and windy winters. Throughout the year, there is a recorded annual temperature of 46.6 °F. July is the warmest month that sees an average high of 84.2 °F, and January is the coldest month that sees an average low of 16.4 °F. Of the 91.9 days that produce precipitation, there is an annual rainfall of 16.5 inches and snowfall of 58.3 inches. On average, 236 days of sunshine constitute a median UV Index of 6.4.
History Of Cheyenne
As July 4th celebrations commenced in 1867, the Union Pacific Railroad declared that a location had been determined along Crow Creek in the Territory of Dakota for a headquarters. However, to protect the new train establishment, a fort was also announced that was to be armed by the US Army. Hence, on July 5th, 1867, the location was plotted out for future sight. The name Cheyenne was selected as a nod to the Cheyenne Native American people, with the town becoming incorporated on August 8th, 1867.
Fort D. A. Russell was erected and completed in September 1867 but would be renamed in the 1930s before becoming a US Air Force Base in 1949. As for the railroad, on November 1867, the first Union Pacific train arrived, and some even coined the little town "Magic City on the Plains." The following year, the area became the territory of Wyoming, with Cheynne acting as the temporary territorial capital. In December 1869, with the convening of the State Legislature, women's right to vote was one of the first bills to pass. In 1890, Wyoming officially became a state when it became a part of the Union.
The Population And Economy Of Cheyenne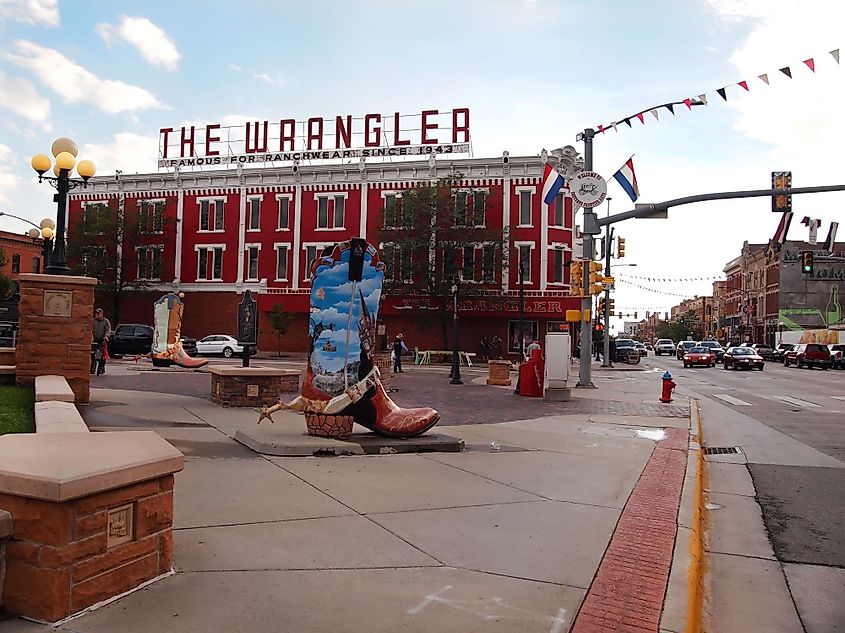 The latest US Census reported that Cheyenne had a population of 65,132 residents. Expanding over 83.84 sq. km, there is a population density of 768.82 people per sq. km. Of the population, there is a median household income of $81,623, with 9.09% living below the poverty line. As for cultural or racial breakdown: 87.35% identified as White, 6.68% were of two races or more, 1.95% were of another race, 1.68% were African American, 1.53% were Asian, 0.59% were Native American, and 0.23% were Native Hawaiian or Pacific Islander. 
The unemployment rate of Cheyenne, as of July 2022, was 2.9%. Of the 31,600 people employed, 5,150 worked in healthcare and social assistance, 4,986 worked in retail trade, and 3,400 worked in public administration. The top-earning job comes from the following sectors: utilities made $80,260, mining, quarrying oil, and gas extraction made $68,500, and professional, scientific services made $64,297.
Attractions In And Around Cheyenne
Cheyenne Frontier Days Old West Museum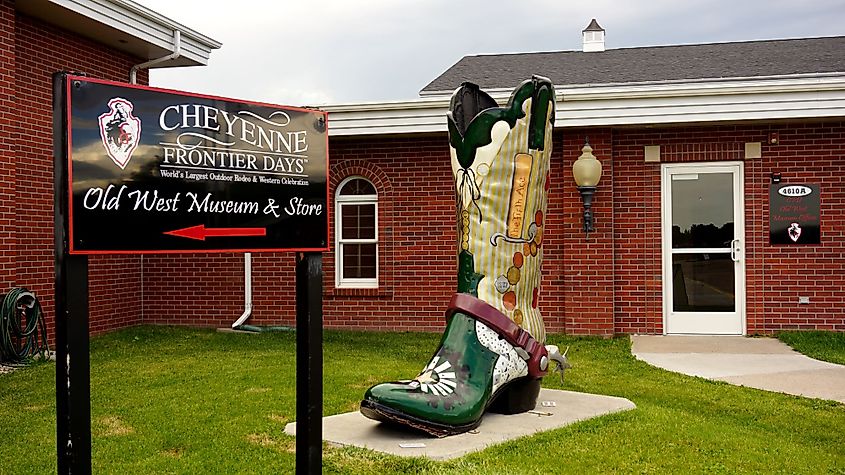 Consider visiting the Cheyenne Frontier Days Old West Museum to keep the entire family engaged. Here, one can learn all things American West and rodeo, with notable exhibits that highlight Miss Frontier from 1931 to the present, rodeo pennants, folk art, and the local history of Cheyenne. The museum is revered for containing the World's Largest Outdoor Rodeo and Western Rodeo. Before leaving, browse through some historical artifacts, including horse-drawn carriages or the Cheyenne Frontier Days Hall of Fame.
Cheyenne Botanical Gardens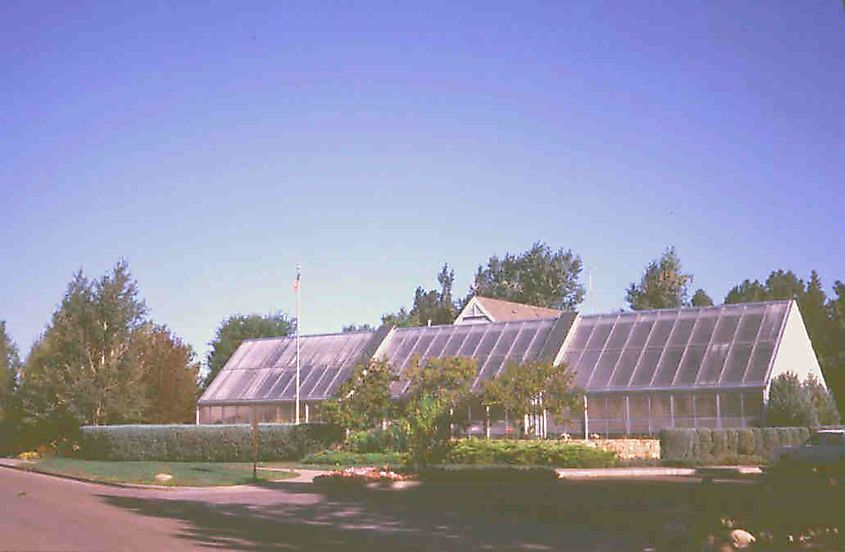 Undeniably one of the best-kept secrets in Cheyenne, this award-winning conservatory will leave one in awe. Come and walk through the themed gardens of roses, cacti, wetland, or woodland galleries. Or take some time to ogle at the Discovery Pond or navigate the Garden Labyrinth. One must not forget to visit the Rotary Century Plazas and discover the way of life of Wyoming's first settlers.  
State Capitol Building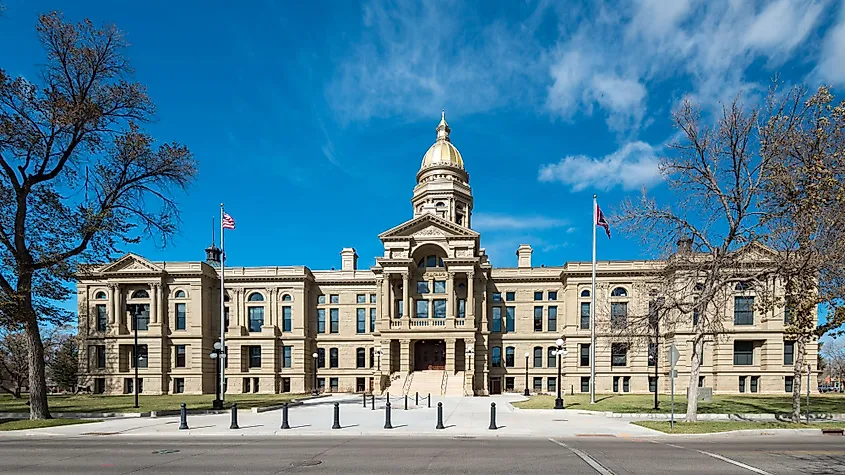 Constructed in 1886, this State Capitol building is the icon of the Cheyenne. This building is an example of Renaissance Revival, and a walk amidst the grounds certainly piques any history buff's interest. The dome that overlooks the city skyline is a bit unusual. In the early 1900s, it rotted so severely that a 24-carat gold leaf was used to replace the copper and give the building its odd color. Don't forget to ride on the other icon of the community downtown, the green Street Railway Trolleys!
Cheyenne is a moderate-sized capital city that offers both locals and visitors glimpses of the American West. It could be said that it's a modern-day city set in the backdrop of the Wild West. Aside from all the natural highlights, there is plenty to do here for all ages and tastes, including many museums, parks and gardens, buzz-worthy restaurants, lakes, and family-friendly attractions. Plan a trip today, and do not miss out on an opportunity to visit charming Cheyenne!