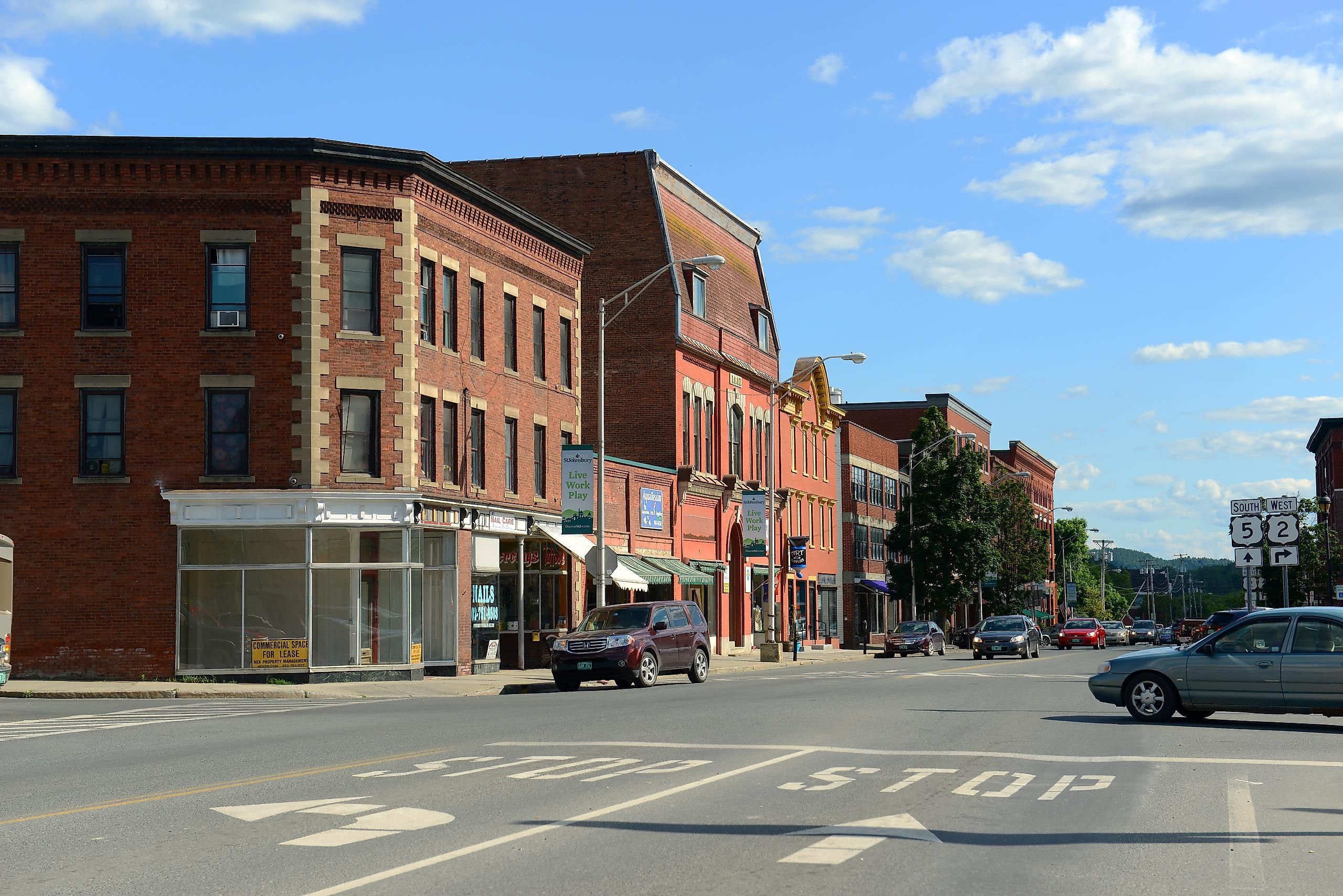 9 of the Friendliest Towns in Vermont
The State of Vermont is an important component of the beloved New England region of the north east United States, and with its vast natural and cultural beauty it is not difficult to see what attracts so many to it. Also known as the "Green Mountain State", this second least populated State may be small but is indeed full of big attractions and charm. Here friendly and picturesque towns dot the landscape and any traveller in this part of the country would truly be remiss to skip over Vermont's splendid vacation offerings. So take to the road and come discover these wonderful Vermont towns and all their inherent beauty.
Woodstock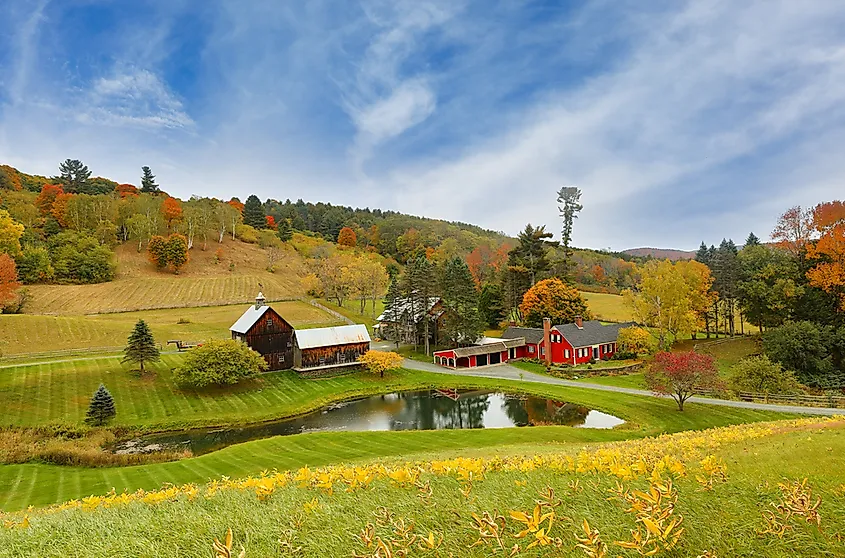 The historic town of Woodstock was first chartered back in 1761, and today is the home to a population of just over 3,000 residents. Seat of Windsor County, this colonial town retains a number of intriguing heritage sites and buildings that will surely satisfy both the casual and impassioned lover of history. Visit the popular Woodstock Historic District, where a variety of 18th and 19th century landmarks can be found including the Lincoln Covered Bridge (1877) the First Congregational Church (1890), and the Marsh Billings Mansion (1805). In addition those who seek nature's beauty will also find it in Woodstock, and an afternoon at the Marsh Billings Rockefeller National Historic Park is a great way to enjoy the area's stunning wooded environment. Add in splendid vistas of leafy trees, hiking trails, and rocky cliffs and any sojourn in Woodstock is sure to be one remembered for a long time.
Warren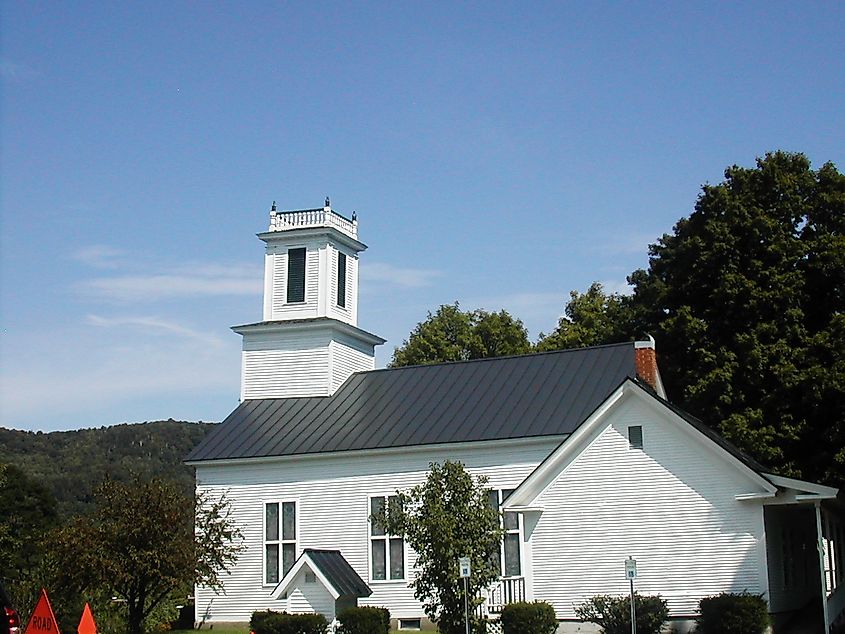 One of Vermont's most popular ski resort towns, Warren was founded in the year 1789. With a population of just under 2,000 inhabitants, the town is beautifully situated within two ranges of the Green Mountains in the Mad River Valley. Site of the Sugarbush Resort (established in 1958), this beautiful place offers more than 53 miles of trails for skiing and snowboarding and sees guests from across the country visit its slopes. But Warren is also a beautiful summer destination, and residents and guests alike can always enjoy scenic strolls along the Mad River and the hiking route the Long Trail. Meanwhile a day spent at the stunning Warren Falls is always delightful where swimming remains popular. Indeed with its friendly atmosphere and picturesque ambience, Warren is an all season wonder for everyone.
St. Johnsbury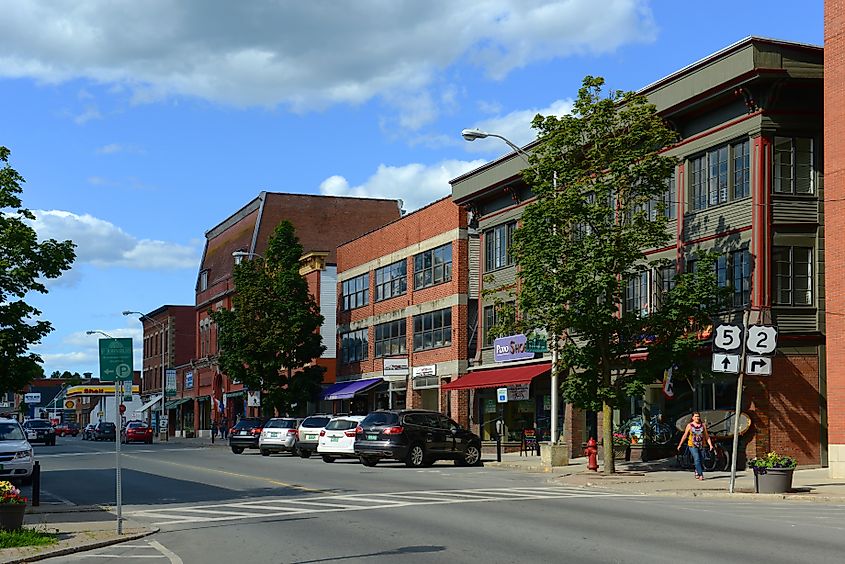 The town of St. Johnsbury is beautifully situated along the Passumpsic River and serves as the seat of Caledonia County. Established in the 1780s, the modern town boasts a modest population of some 7,300 residents and it remains a scenic and friendly community for any Vermont visitor. Explore such landmarks like the Franklin Fairbanks House, the St. Johnsbury Atheneum, or the Railroad Street Historic District, which have all been listed as markers on the National Register of Historic Places. Meanwhile a great family outing is sure to be had at the Fairbanks Museum and Planetarium, where fun and learning come together to teach all visitors about space, natural history, and the State of Vermont. And of course even just enjoying tranquil time on the River may be just what is needed after a busy day of sightseeing.
Manchester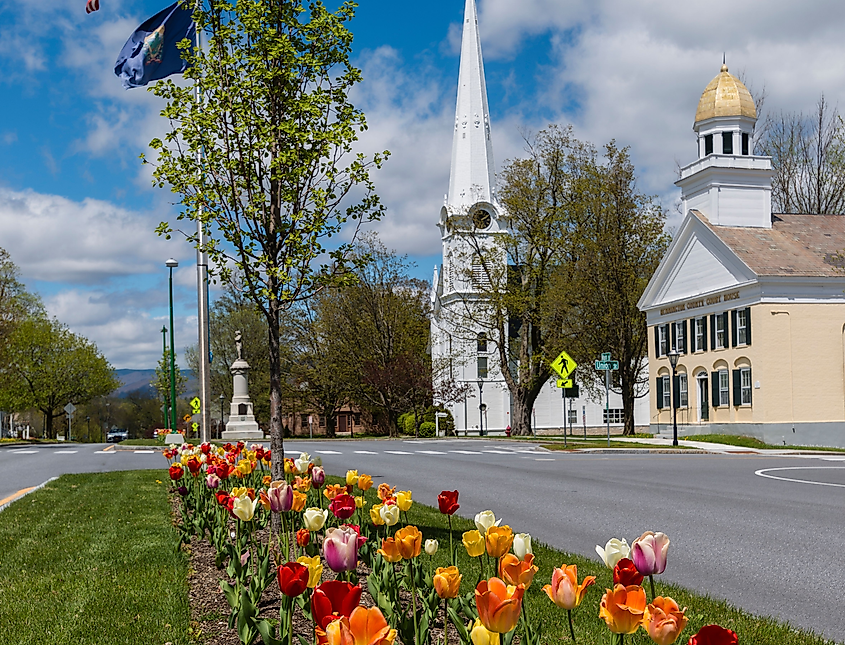 Manchester is a friendly and historic town where visitors will find loads of natural beauty and historic intrigue to greet them. One of two seats of Bennington County, this town of 4,500 inhabitants is full of scenic wonder that captures some of the very best of Vermont. Visit the nearby Green Mountain National Forest for awesome chances to go biking, hiking, and wildlife watching in a reflective natural habitat. Meanwhile with its foundational roots in the 1760s, tourists can explore a number of important historic markers like the Manchester Village Historic District, the County Courthouse (constructed in 1822), and the Lincoln Family Home amongst many others. Indeed Manchester welcomes all who visit with a healthy dose of charm, friendliness, nature, and special history all in one place.
Windsor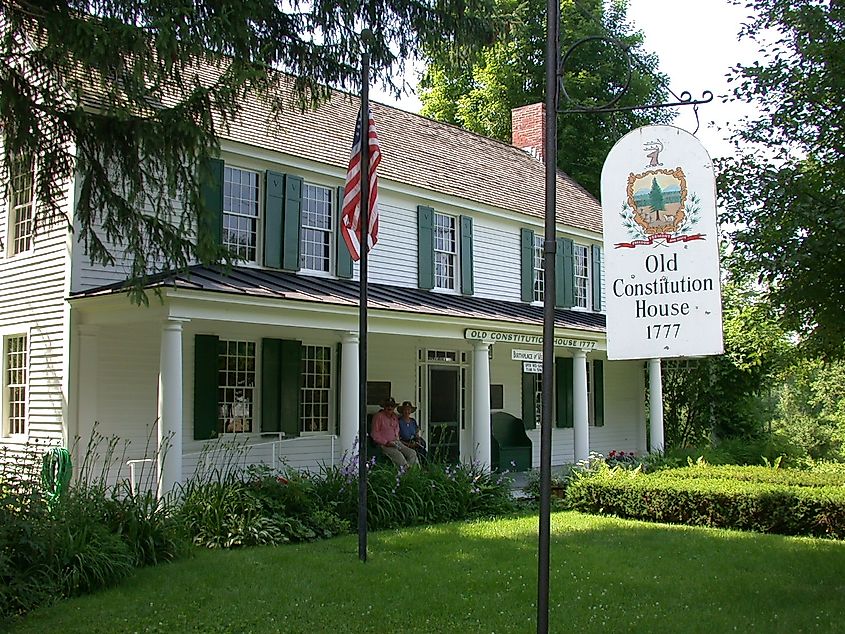 One of the "Green Mountain State's "most charming locales, the town of Windsor was formed in the 1760s and is also known as the "Birthplace of Vermont". Now home to just under 3,600 people, the friendly small town atmosphere combined with an intriguing historic ambience make Windsor a great place for the whole family to discover. Explore sites like the tranquil Paradise Park, the Cornish-Windsor Covered Bridge (1866), or the Old Constitution House (1777), for an authentic look into America's colonial past. Meanwhile the annual Autumn Street Festival is truly one of the best ways to discover Windsor's welcoming spirit. With live music, an eclectic range of food and other vendors, and even street magicians to entertain the young and old, this is one of the most delightful ways to enjoy small town Vermont.
Ludlow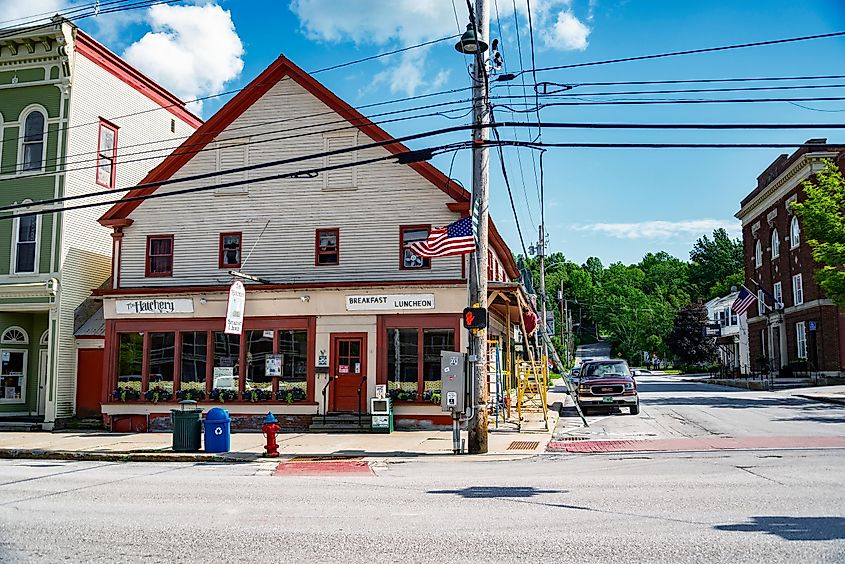 Looking for an authentic snapshot of rustic Vermont? Then the town of Ludlow is indeed the place to be, where a friendly small town atmosphere meets with special American history. Home to a population of just over 2,000 inhabitants, Ludlow is adjacent to the historic village of the same name and visitors will find an assortment of landmarks here listed on the National Register of Historic Places. These include the Black River Academy building (1888) and the old Post Office, amongst other 19th century buildings and churches. And as the home of the popular Okemo Mountain Ski Resort, alpine enthusiasts will surely not want to miss an opportunity to experience Ludlow Mountain and its stunning views.
Burke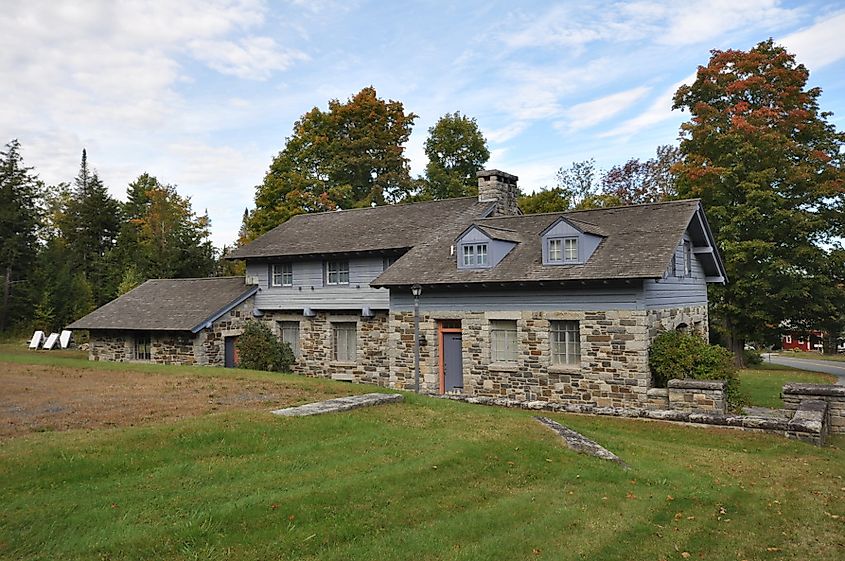 Burke is a scenic and friendly town where residents and visitors alike can enjoy the beauty of the outdoors and the charming social ambience year round. Established in the 1780s and now home to just over 1,600 people, Burke lies near the same named mountain that reaches an elevation of 3,270 feet. As the site of the Burke Mountain Academy and Ski Resort some of the region's best alpine sports can be enjoyed here in a cool winter setting, while in summer rigorous hiking trails along the mountain make a most scenic exercise. In addition, swimming at Lakes Willoughby and Crystal are always a fun daytime activity while biking around the nearby Mount Pisgah and Hor reveal the raw splendor of nature. Indeed for a quiet and intimate experience with nature in a beautiful small town setting, the friendly community of Burke is surely not to be missed.
Bennington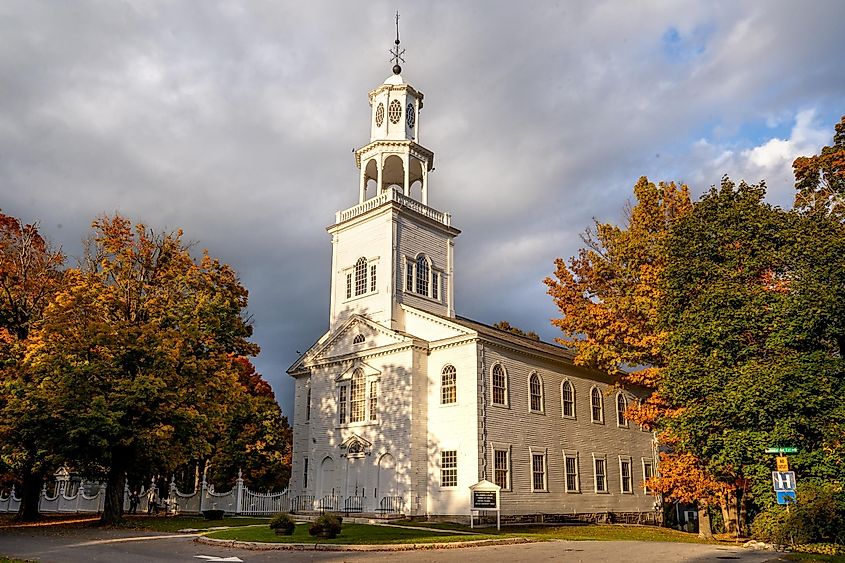 The town of Bennington was established in the mid 18th century and served as an important battle site during the American War of Independence. Today the home of just over 15,000 residents, it is the most populous town in southern Vermont and is one of the two seats of Bennington County. Indeed this friendly and historic town is a great place to discover American colonial history and the birth of the nation, and visitors will find plenty of intriguing historic landmarks to explore.
Stop by the Park McCullough House (1864) for a real time machine experience of domestic 19th century life, or simply spend a day at one of three historic districts in town where such places like the Silk Covered Bridge and the Blue Benn Diner can be found. And of course, one cannot forget to snap a photo with the imposing Bennington Battle Monument. Erected in 1889 to commemorate the 1777 battle of the same name this impressive structure is amongst the tallest in Vermont reaching some 306 feet high!
Montpelier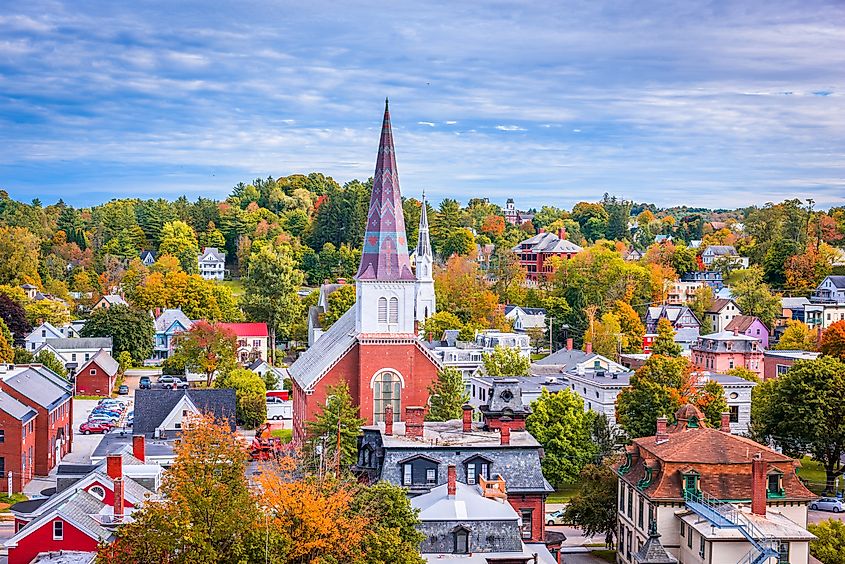 Despite its status as the capital city of Vermont, Montpelier boasts a population of just over 8,000 permanent residents which makes it the smallest State Capital in America. Formed in the 1780s, this fascinating and historic locale is full of friendly charm and rustic beauty and is indeed a perfect destination to find some of the best of Vermont. Situated near the Winooski River, quiet afternoons along the water's edge is always a popular activity while a visit to any of Montpelier's historic attractions never disappoints. Stop by the beautiful Hubbard Park (1899) and enjoy its scenic 194 acres of open nature, tour the Vermont State House (1833), or learn more about the "Green Mountain State" at the insightful Vermont History Museum. And with an abundance of great skiing and hiking trails in the area, there is really never a bad time to discover the friendly confines of Montpelier and its special place at the heart of Vermont.
When travelling through the New England region of the northeastern United States, the beautiful State of Vermont is surely one that cannot be missed. Full of stunning natural beauty, intriguing cultural allure, and plenty of fascinating American history, Vermont and its friendly small towns offer a bit of something for everyone. From the historic ambience of Windsor to the natural splendor of Burke and beyond, these Vermont towns serve as wonderful examples of the very best of the "Green Mountain State". For what Vermont may lack in geographic size it certainly makes up for with an abundance of fun and beauty, both natural and cultural.