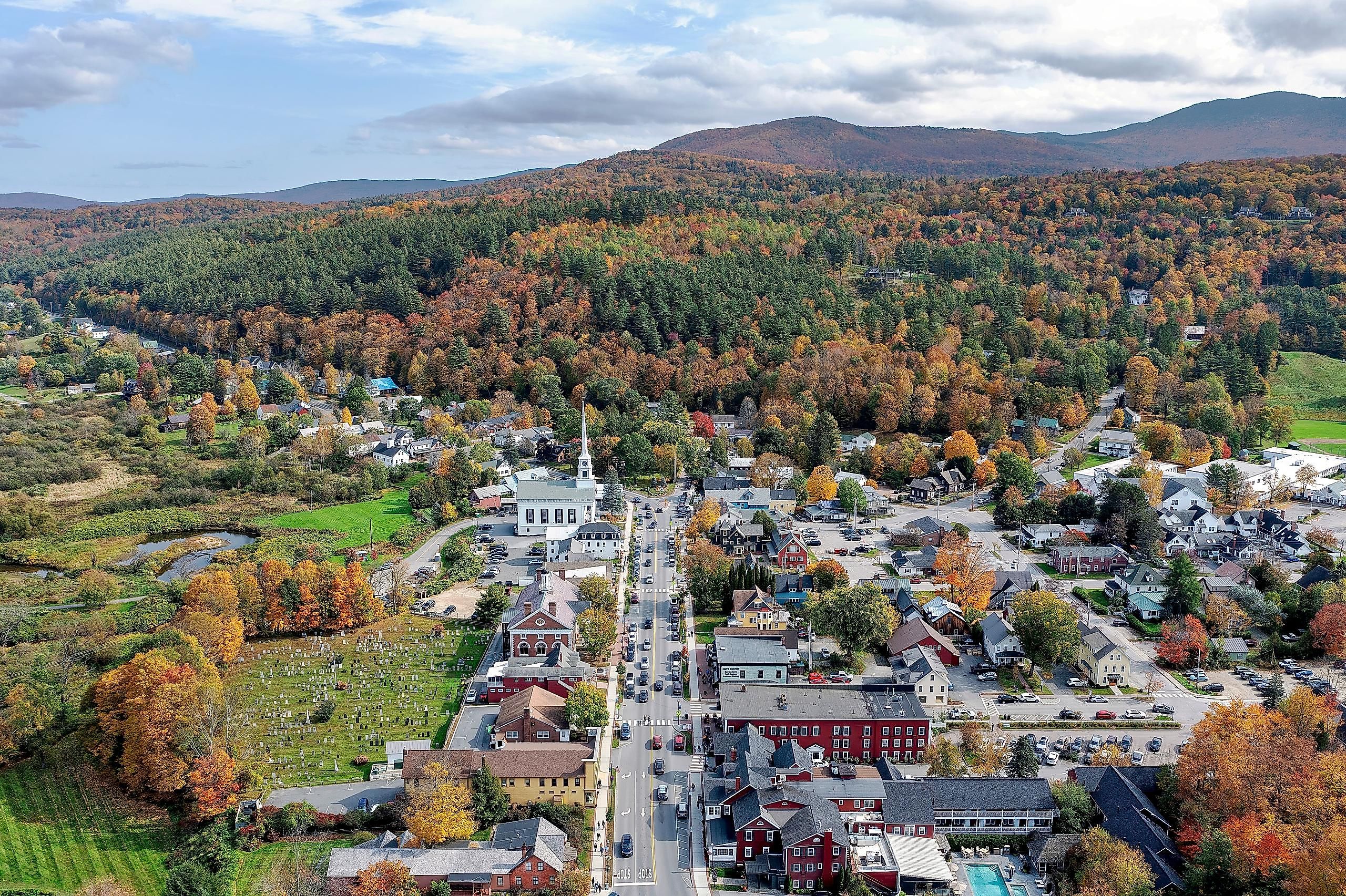 8 Towns in Vermont that Have The Best Main Streets
The State of Vermont is a central component of America's beloved New England region and holds much cultural and natural beauty. Known as the "Green Mountain State", Vermont may be a small State (indeed it is the nation's second least populated) but it is full of charming, picturesque, and splendid surroundings and wonderful towns to discover. For those looking for great examples of typical Americana with a unique flavor of New England charm, these Vermont towns and their downtown areas are sure to be one of the best excursions one can embark on.
Stowe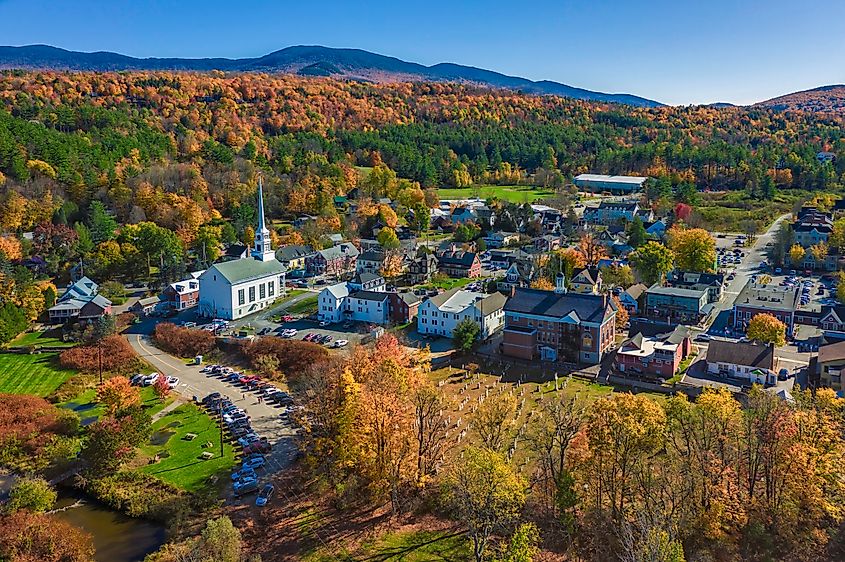 Home to a population of just over 5,000 inhabitants, the town of Stowe is the site of the Stowe Mountain Resort. Also known as the "Ski Capital of the East" and adjacent to Mount Mansfield, Stowe is a picturesque destination with a charming history. Founded in the 1760s, visitors can enjoy the historic downtown and its assortment of important buildings from the 18th and 19th century. Stop by the Trapp Family Lodge or the famed General Store (established in the 1890s), for a most authentic step back in time. Meanwhile at the five mile Stowe Recreation Trail, stunning opportunities for hiking and biking are always a popular choice.
Woodstock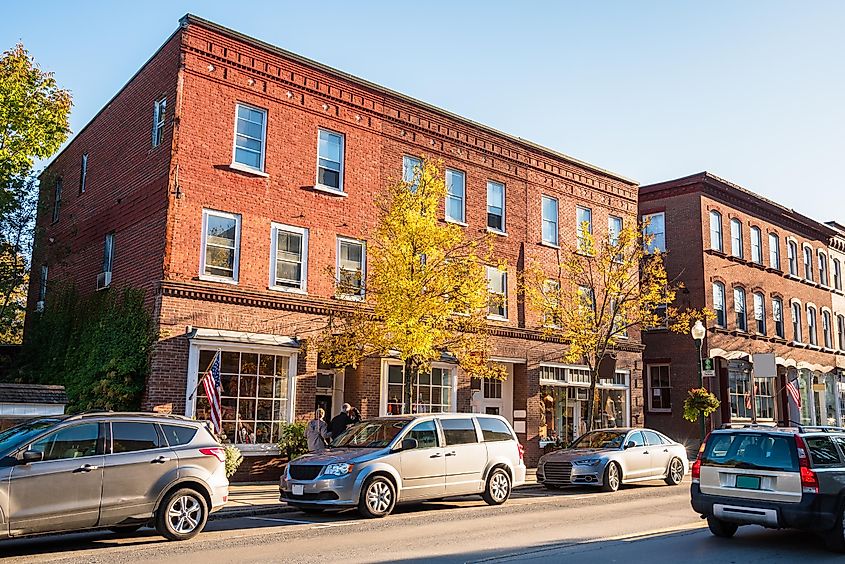 Woodstock is a most charming historic town that can trace its roots back to the 1760s. Today this seat of Windsor County is home to just over 3,000 residents and it maintains strong ties to America's Colonial history. Indeed for anyone with even a passing interest in history will surely love Woodstock and its fascinating offering of buildings and other heritage places to discover. Visit the lovely Woodstock Village Historic District which includes such landmarks like the Lincoln Covered Bridge (1877) and the First Congregational Church (1890). In addition stops at the Marsh Billings Mansion (constructed in 1805) and the Marsh Billings Rockefeller National Historical Park offer truly stunning rocky views and dramatic cliffs.
Manchester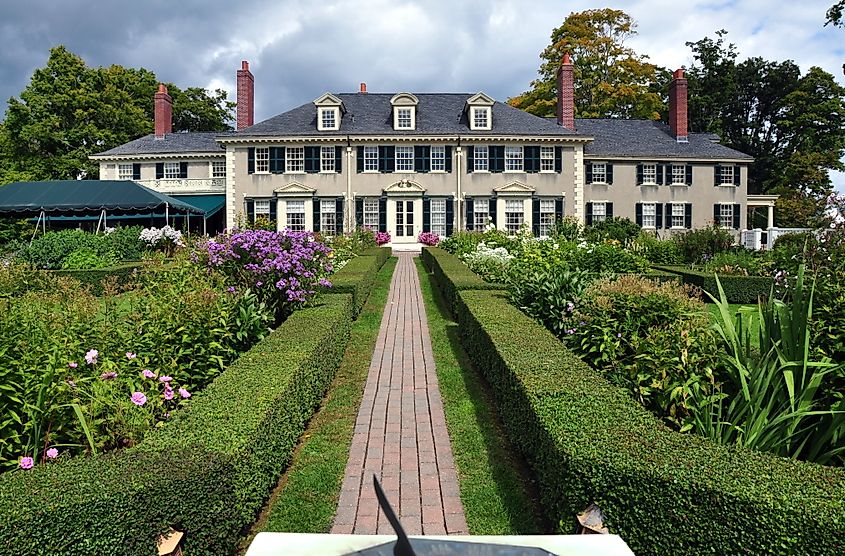 Also founded in the 1760s, Manchester is another beautiful and charming historic Vermont locale where unique historic landscapes fill the scenery. One of two seats of Bennington County, history lovers can explore such landmarks like the Lincoln Family Home and the Bennington County Courthouse. Meanwhile Manchester is also a delightful place to enjoy great local shopping, delicious restaurant offerings, and plenty of small town allure. And for the nature enthusiast at the nearby Green Mountain National Forest fun opportunities for hiking, biking, and wildlife watching are always popular.
Burke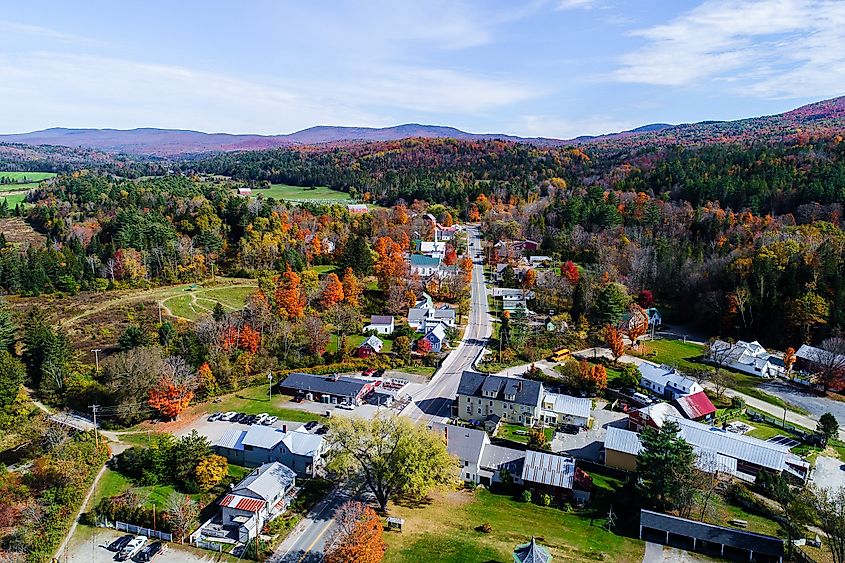 Chartered in 1782, just 1,651 residents call the town of Burke home, yet this most picturesque Vermont locale should surely not be overlooked. Very near Burke Mountain (standing at 3,270 feet high), the town is known for its great alpine skiing and winding hiking trails. Indeed whether it is winter or summer, visitors to Burke will always find a reason to enjoy their sojourn. In addition to easy access to the beautiful Lake Crystal and the splendid Mount Pisgah and Hor, Burke's charming downtown is too full of alluring charm. From historic edifices to welcoming local shops and restaurants, Burke defines what a stunning and peaceful small town is all about.
Bennington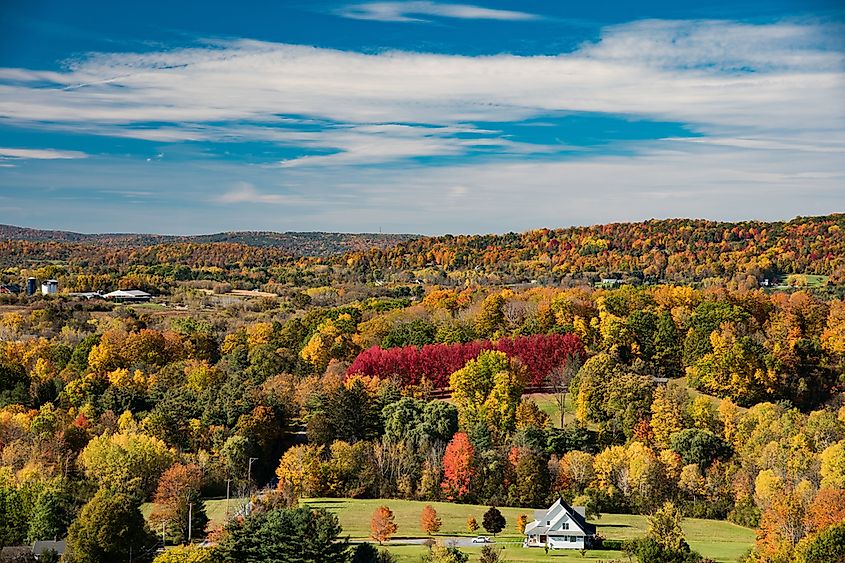 Along with the aforementioned town of Manchester, Bennington is one of the two seats of the same named county. With a population of just over 15,000 inhabitants, Bennington was established in 1749 and served as a most important location during the American Revolutionary War. Today history lovers can discover many landmarks commemorating this and other periods of history in Bennington including the 306 foot tall Bennington Battle Monument to honor the same named battle of 1777. One can also visit the 1864 Victorian mansion, Park McCullough Historic House, which serves as veritable time machine to the mid 19th century.
Weston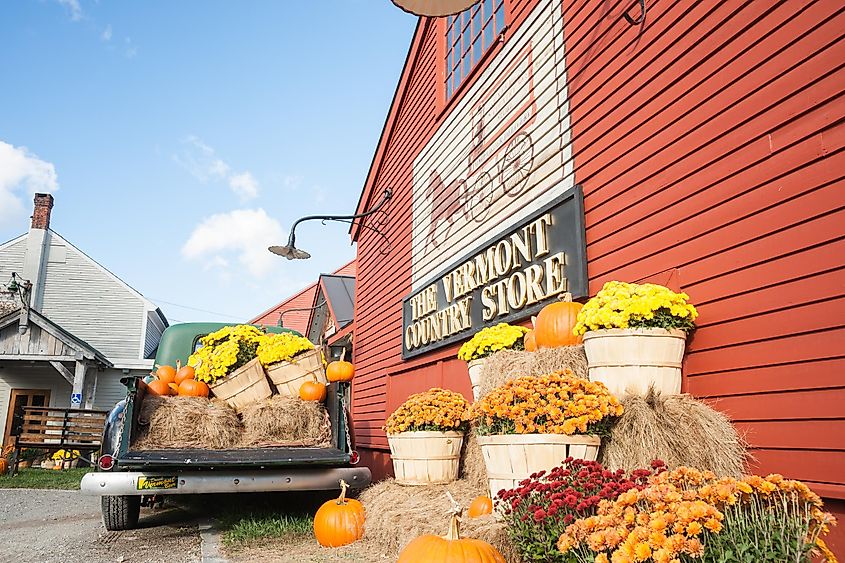 Only 623 permanent residents call Weston home, yet this Windsor County town is surely one of the great Vermont destinations. Chartered in the year 1799, visiting Weston means encounters with great history and Americana are never in short supply. Indeed even just a leisurely stroll through Main Street will leave one with plenty to talk about. Visit the Old Parish Church (1832), enjoy a stay at the quaint Inn at Weston built in 1848, or shop for some truly special locally made souvenirs at the Weston Village Store. With its calm, quiet and solace filled atmosphere, Weston is a wonderful place to spend a few hours or perhaps even a weekend in.
Montpelier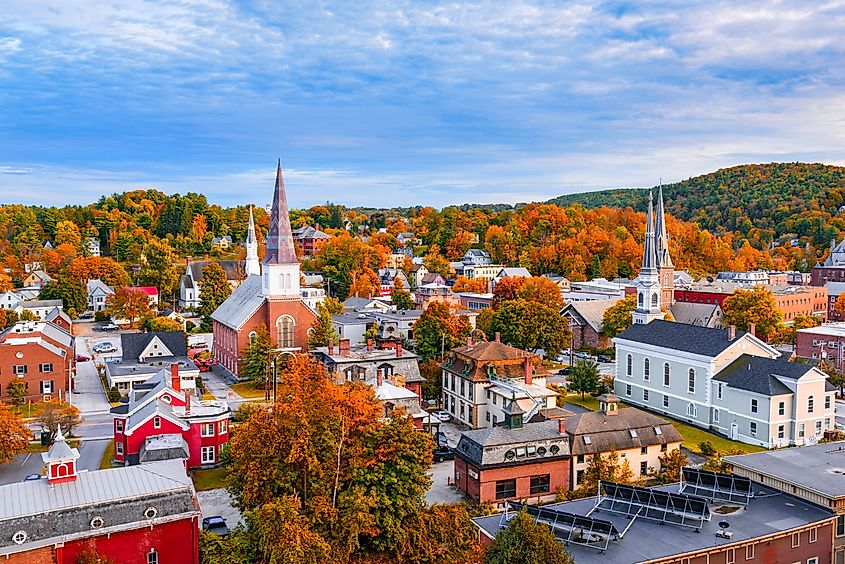 Though it is the Vermont State Capital, Montpelier boasts a most modest population of just over 8,000 residents. First settled in 1787, Montpelier hosts a number of attractive historic landmarks including the Vermont State House, the Vermont History Museum, and the 194 acre Hubbard Park established in 1899. Meanwhile a number of great small boutique shops, restaurants, and other local galleries populate the downtown, making it easy to forget this is indeed the State Capital. Still Montpelier's charm and welcoming surroundings make it one Vermont destination that should not be overlooked by any traveller.
Ludlow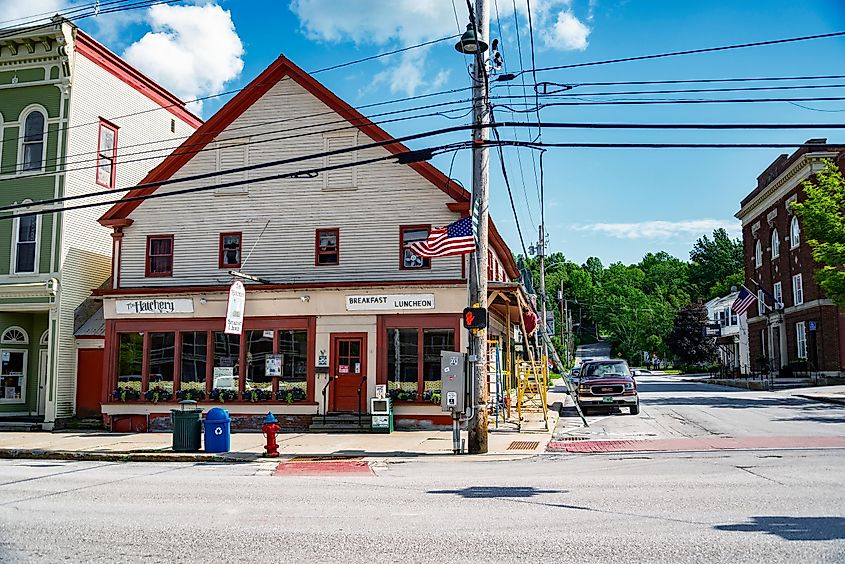 Home to the Okemo Mountain Ski Resort, the town of Ludlow has a total population of 2,172 residents. Adjacent to the village of the same name, visitors can find several listings on the National Register of Historic Places including the Post Office and the Black River Academy here. And with a number of cute shops, restaurants, and local galleries dotting the landscape, spending an afternoon in Ludlow will surely create a positive impression. Whether its exploring local history or simply taking in the sights and sounds of small town USA, Ludlow is a wonderful snapshot of rustic Vermont.
Part of the New England region, the State of Vermont is a picturesque, historically important, and ultimately charming place to discover for travellers of any age. Within its borders, Vermont's splendid towns offer great glimpses into early America, its natural beauty, and the welcoming spirit unique to small towns. From Woodstock to the State Capital Montpelier, Vermont and its towns are tremendous places to experience firsthand for anyone travelling along the Northeastern United States.