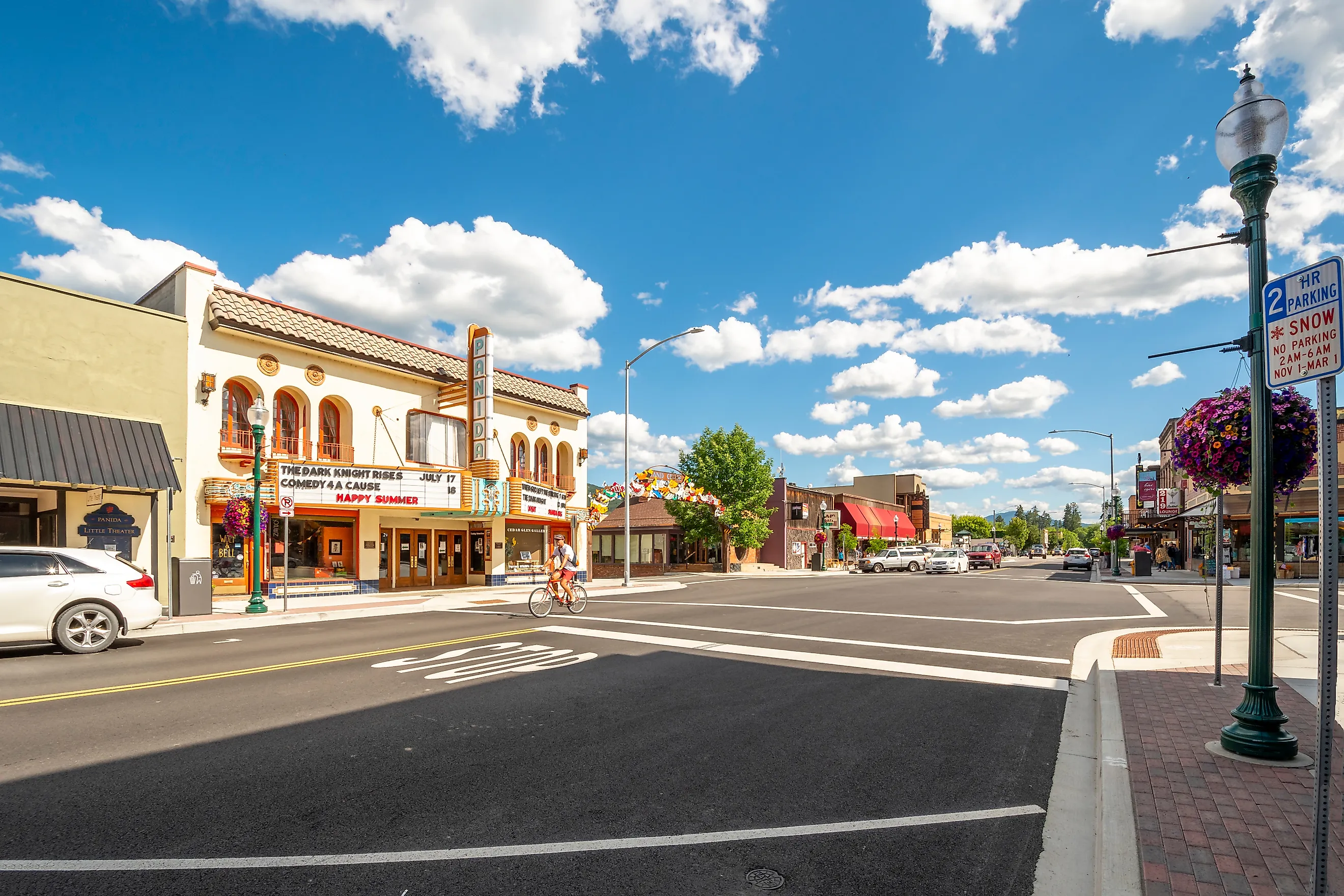 9 Most Charming Towns In Idaho
Idaho, widely acknowledged as the "Gem State," has been bestowed with the best of nature's bounty, encompassing rugged mountains, pristine lakes, and captivating landscapes. This state boasts of several towns, each of which has its unique charm and allure, making it a nature lover's paradise. If you plan to visit Idaho, ensure that you do not miss out on exploring these nine charming towns, which have been handpicked just for you. Each of these towns offers an unparalleled experience, replete with natural wonders, state parks, and geographical features that will leave you spellbound. In this blog, we shall take you on a virtual journey of the 9 Most Charming Towns in Idaho. From delving into their breathtaking sceneries to unraveling their historical importance, we shall leave no stone unturned to ensure you have the most immersive experience. So, let's embark on this journey and discover the beauty of these charming towns that await you in Idaho!
Sun Valley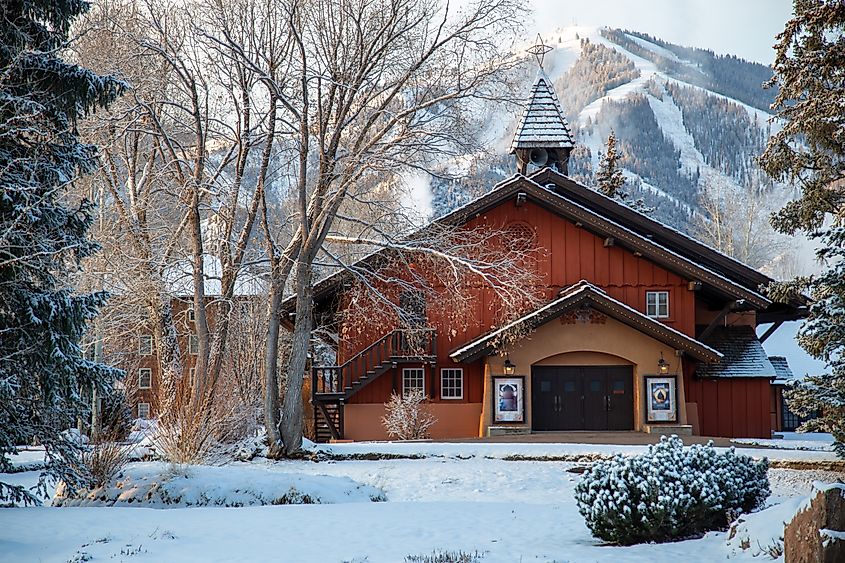 Nestled in the heart of Idaho, lies the stunning and captivating town of Sun Valley. This enchanting destination is a flawless blend of captivating history and remarkable natural beauty. What sets this town apart from the rest is its exceptional skiing experience, with Bald Mountain being a favorite spot for both avid skiers and snowboarders. During the summer months, Sun Valley transforms into an outdoor enthusiast's playground, with a plethora of exhilarating activities to indulge in, such as mountain biking, fishing, and hiking. The town is also home to the Sawtooth National Recreation Area, which boasts mesmerizing and breath-taking views of the Sawtooth Mountains.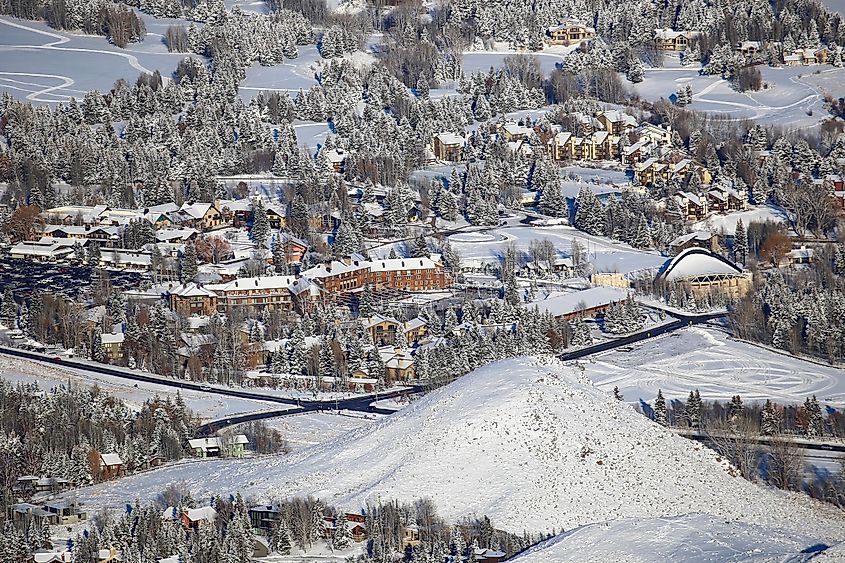 This captivating and picturesque town will leave you spellbound with its irresistible charm and exceptional beauty. The world-renowned skiing experience combined with the natural splendor of the surroundings that makes for a truly unforgettable adventure. Whether you're a winter sports enthusiast or an avid lover of outdoor activities, Sun Valley offers something for everyone. The remarkable blend of history and natural beauty will undoubtedly leave you awe-inspired and longing to return for more.
Sandpoint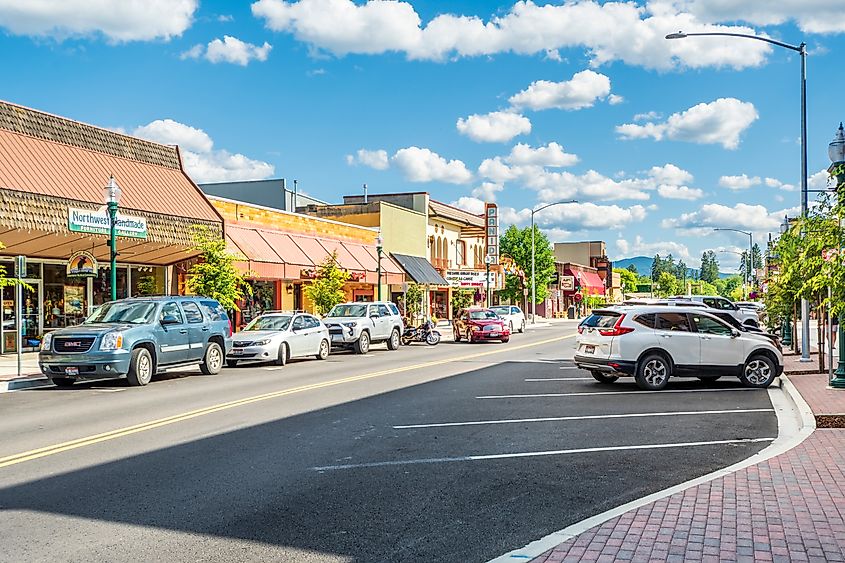 The remarkable town of Sandpoint boasts of its scenic landscapes and captivating surroundings, with the shimmering Lake Pend Oreille being a major attraction for adventure seekers. The lake's azure waters provide a serene and peaceful environment for water sports enthusiasts to revel in their passion. Furthermore, the town is encircled by the awe-inspiring Selkirk and Cabinet Mountains, which offer a captivating view of the region's natural splendor. If you are fortunate enough to visit Sandpoint during the winter, you cannot miss the chance to visit the iconic Schweitzer Mountain Resort, which is renowned for its thrilling skiing and snowboarding activities.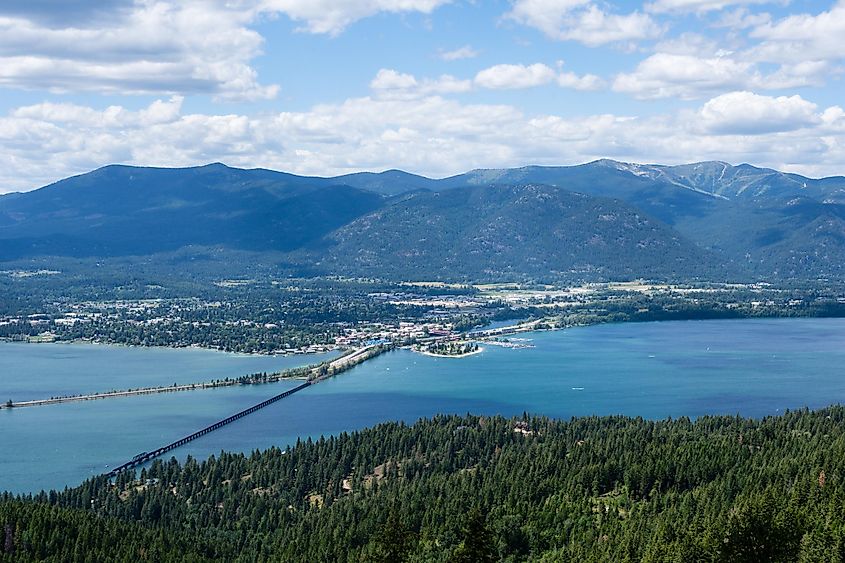 Sandpoint is a picturesque town situated on the shores of the breathtaking Lake Pend Oreille. It offers an extensive range of outdoor activities for adventure aficionados. The tranquil waters of the lake are a haven for water enthusiasts who engage in a variety of activities such as boating, fishing, and swimming. The town is also surrounded by the magnificent Selkirk and Cabinet Mountains which provide a spectacular backdrop for the region. For winter visitors, a visit to the Schweitzer Mountain Resort is a must-do. The resort is famous for its exiting skiing and snowboarding activities which are guaranteed to thrill and exhilarate even the most seasoned of enthusiasts.
Ketchum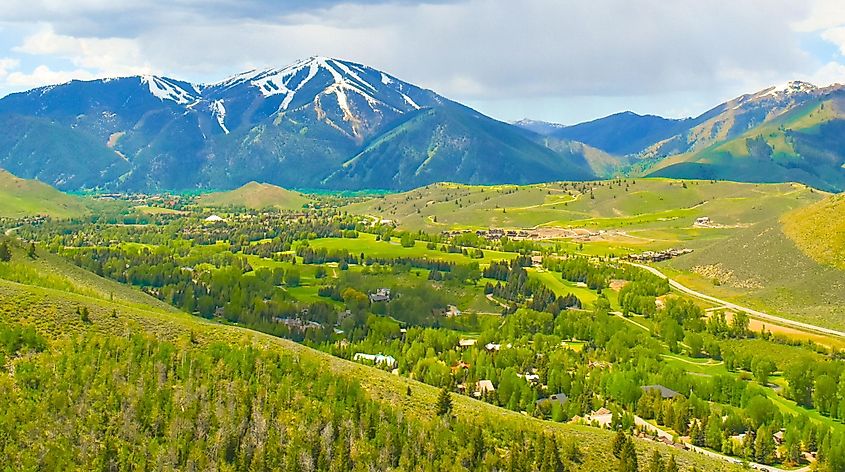 The charming city of Ketchum, which is located in the middle of Idaho, welcomes visitors with open hands thanks to its fusion of history and natural beauty. Skiing enthusiasts from all over the world have come to Ketchum because it is known for being a winter sanctuary, drawing them to Bald Mountain's coveted slopes. However, once the snow melts, Ketchum transforms into a haven for outdoor recreation, with activities like mountain biking, fishing, and hiking to suit even the most daring flavor. With its breathtaking views of the Sawtooth Mountains, Ketchum's National Recreation Area is the epitome of its natural beauty.
The distinctive combination of lovely landscapes and a rich cultural heritage in Ketchum adds to its allure. With its abundance of historical landmarks that provide a window into the area's vibrant past, the community is an archaeological treasure trove. Despite the town's historical roots, Ketchum still offers visitors a smooth blend of traditional charm and modern conveniences. With its unmatched beauty and wealth of experiences, Ketchum is unquestionably a jewel worth exploring and offers countless opportunities for adventure.
Coeur d'Alene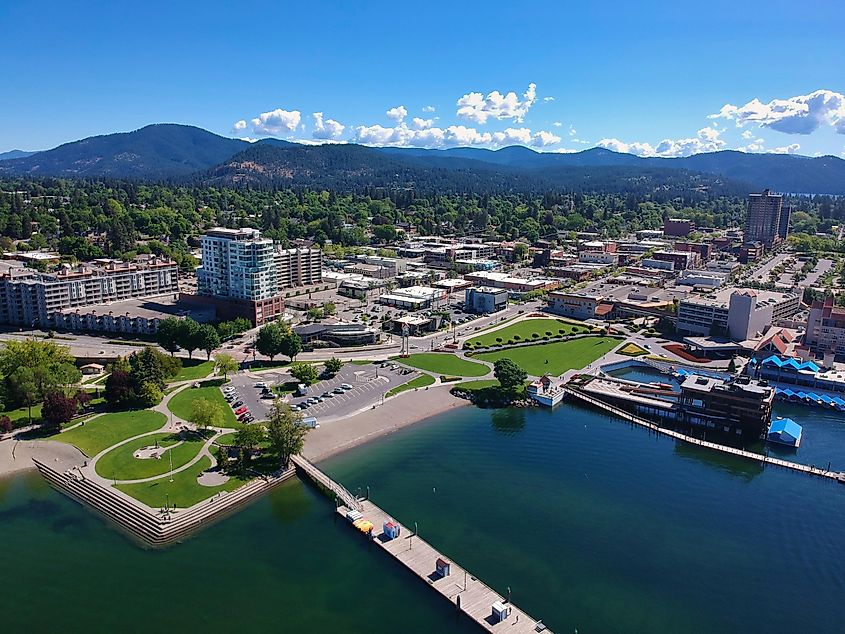 Coeur d'Alene is a charming township located in the northern part of Idaho that boasts an array of outdoor activities. With its placement on Lake Coeur d'Alene's shores, it caters to those who love boating, fishing or swimming. On top of that, near this attraction lies the magnificent Coeur d'Alene National Forest where hikers and campers can revel themselves with nature at their finest. During winter season tours around here are incomplete without visiting Silver Mountain Resort which offers some exhilarating skiing and snowboarding experiences for all levels.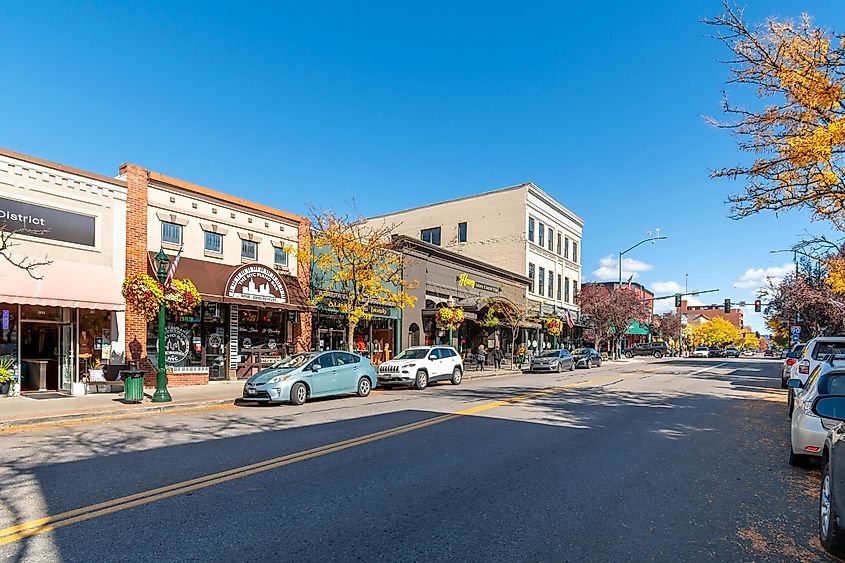 This marvelous setting is a haven for nature lovers, where you can enjoy an abundance of activities amidst a captivating scenery. Coeur d'Alene has an assortment of landscapes to offer, from the stillness of the lake to the rough terrain of mountains. It provides something delightful for everyone's choice. Whether it be adventure or leisure that suits you best, this town proffers it all! The stunning vista here will undoubtedly revitalize your spirit and leave an indelible mark on your memory. Therefore if you desire respite from city life drudgery, then make sure Coeur d' Alene tops up in your travel itinerary list.
Driggs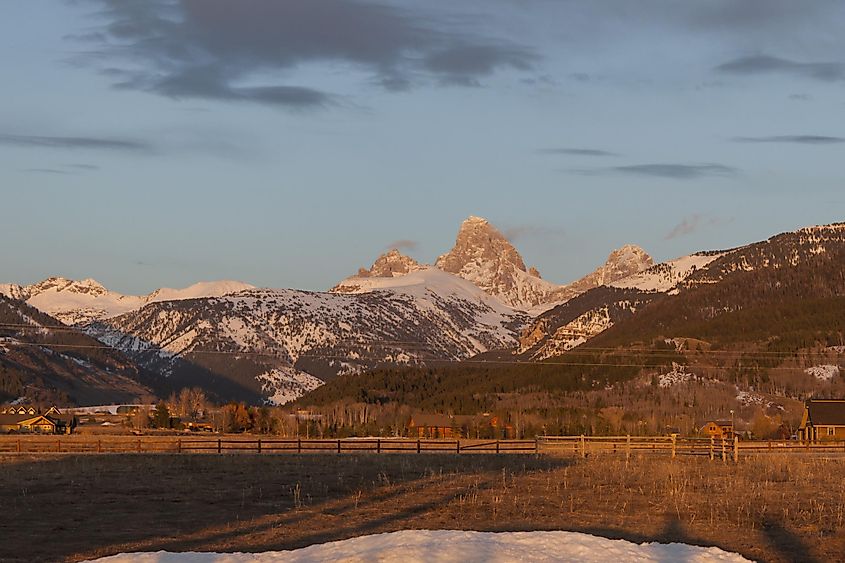 Nestled in the eastern part of Idaho lies Driggs, a picturesque town that boasts breathtaking vistas of the Teton Mountains. Enveloped by the Caribou-Targhee National Forest, Driggs is also home to the renowned Grand Targhee Resort, which caters to skiing and snowboarding enthusiasts during the frigid winter months. Come summer, visitors can delve into the area's vast network of hiking and mountain biking trails, as well as revel in the thrilling activities of fishing and rafting along the adjacent rivers.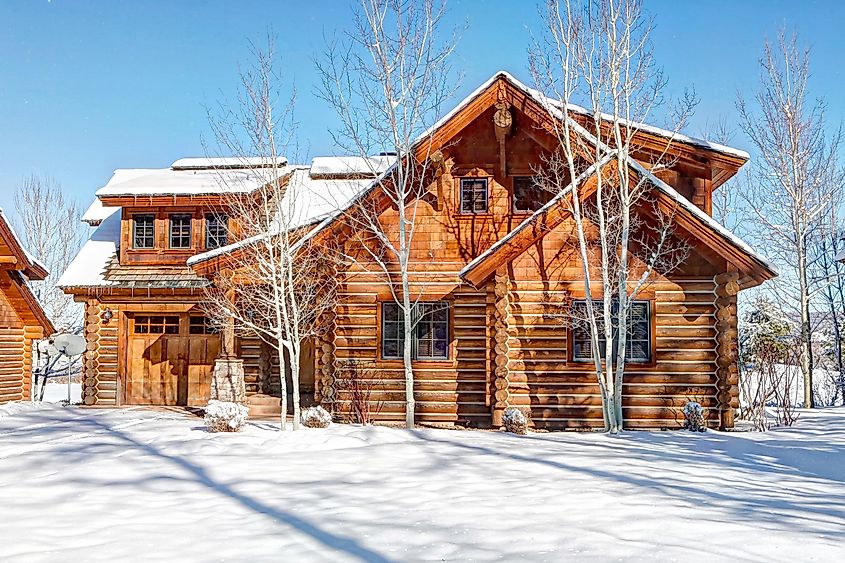 Driggs presents a unique juxtaposition of natural splendor and recreational excitement, rendering it a veritable paradise for outdoor enthusiasts. With its serene surroundings and varied terrain, Driggs offers an incomparable destination for individuals who crave adventure and tranquility in equal measure. Driggs is a place where one can simultaneously revel in the grandeur of Mother Nature and engage in a wide array of adrenaline-pumping activities. It is a destination that defies definition, a place where the serenity of the natural world converges with the thrill of human exploration. Whether you seek solitude or excitement, Driggs is the ultimate destination for all your outdoor endeavors.
Wallace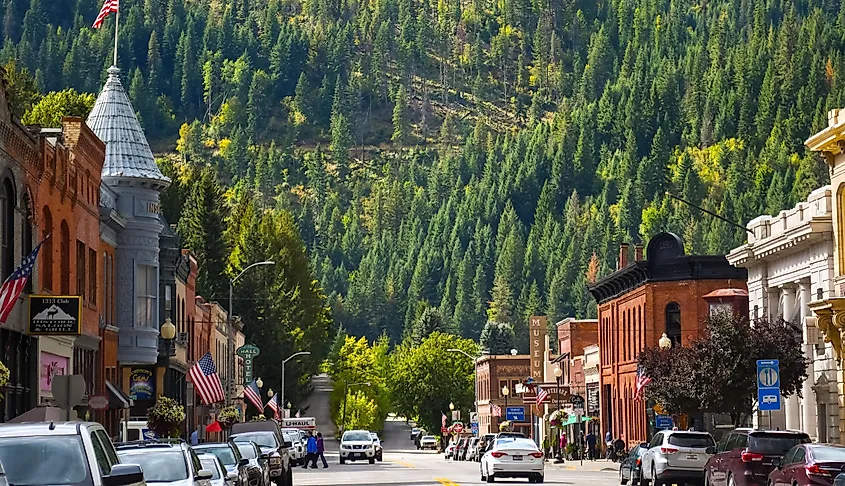 Nestled in the northern panhandle of Idaho, the town of Wallace is a veritable time capsule, offering an unparalleled glimpse into the Gem State's storied past. With its rich mining history, the town is a treasure trove of fascinating lore, replete with the Sierra Silver Mine Tour, where visitors can embark on a subterranean odyssey through the intricate underground tunnels of a bona fide silver mine. However, the town's appeal extends far beyond its mining heritage, as Wallace is also encircled by the picturesque Coeur d'Alene National Forest, which presents boundless opportunities for hiking and camping aficionados alike. Bursting with an array of ecological wonders, the forest is a breathtaking tapestry of verdant flora and diverse fauna, offering an immersive escape into nature's soothing embrace. So, whether you're a history buff or a nature enthusiast, Wallace's unrivaled blend of perplexing historical intricacy and captivating natural burstiness is sure to leave you spellbound.
Stanley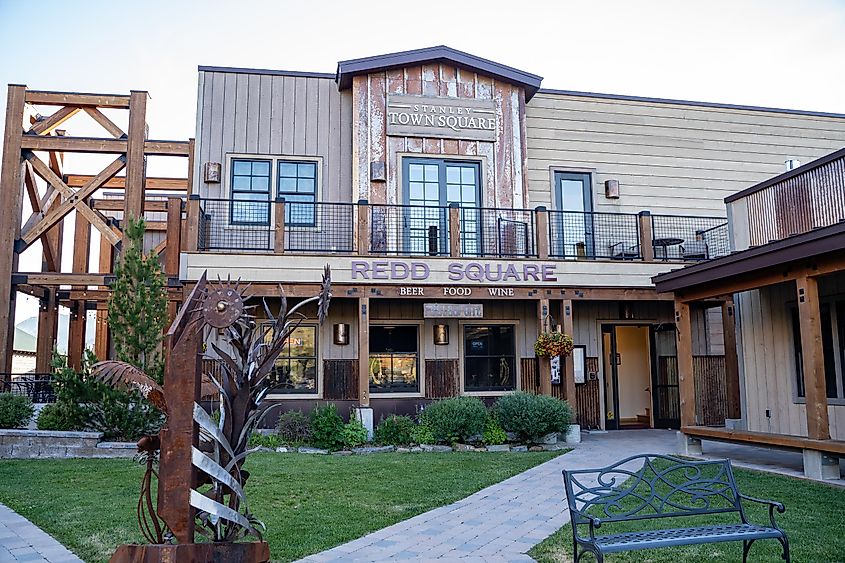 The charming town of Stanley is located in the state of Idaho and offers stunning views of the Sawtooth Mountains. This picturesque community is situated along the Salmon River, which is popular among rafting and fishing enthusiasts. The picturesque hiking paths in the area, especially the well-known Sawtooth Lake Trail, provide tourists a chance to savor the serene beauty of the surrounding landscape. In addition, individuals looking for a tranquil haven can visit the neighboring natural hot springs.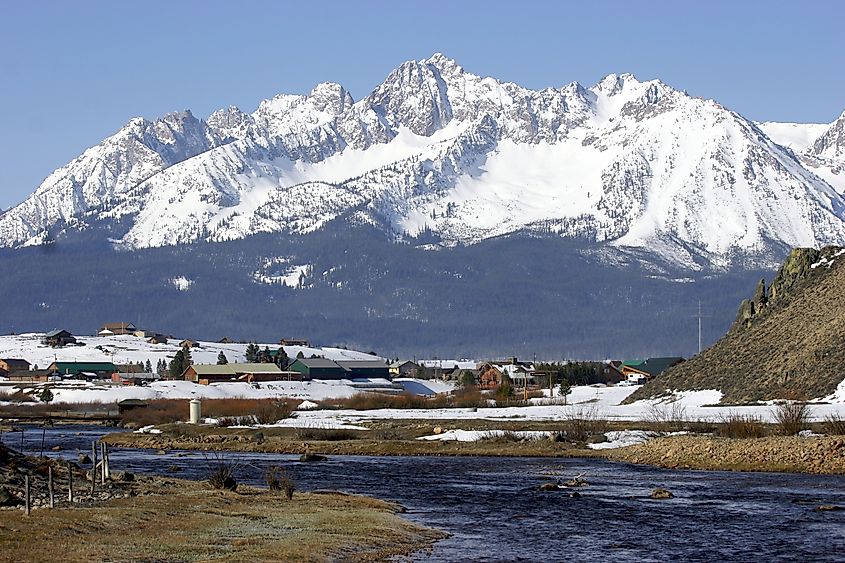 The unspoiled environment and rural atmosphere that define Stanley's alluring allure make it the ideal haven for people seeking comfort in the embrace of the unadulterated beauty of nature. Visitors from all walks of life, from excitement seekers to more sedate nature lovers, may enjoy the town's magnificent scenery and wide range of outdoor activities. The true western culture and the mysterious splendor of nature are combined by Stanley to provide a truly exceptional and enthralling experience. Anybody looking for a pleasant and enchanted break from the stresses of daily life can find a peaceful haven in Stanley, a hidden gem that hasn't been marred by the modernization rush.
Hailey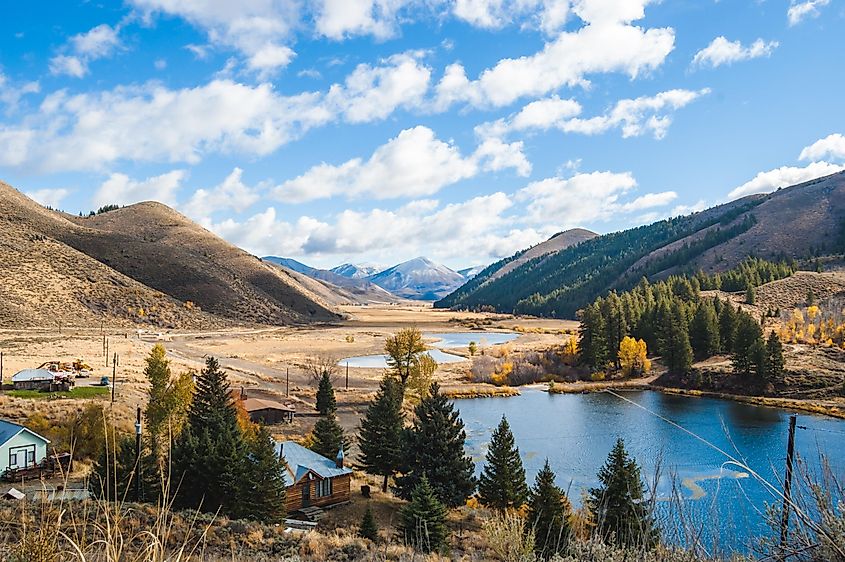 Nestled in the heart of Idaho lies the picturesque town of Hailey, replete with an array of outdoor activities to satiate the most discerning adventure-seekers. With the Sawtooth National Forest enveloping the town, Hailey boasts an idyllic location for nature lovers. The Blaine County Recreation District, located within Hailey's boundaries, offers a plethora of thrilling opportunities to explore the great outdoors, including hiking, mountain biking, and skiing. Additionally, Hailey is home to the Wood River Trail System, a highly sought-after destination for avid cyclists and runners alike.
Hailey's position in the midst of such stunning natural beauty is unmatched. With an abundance of rugged terrain to explore and breathtaking vistas to savor, Hailey provides a veritable playground for the intrepid. The Blaine County Recreation District is an ideal launchpad for those seeking an adrenaline rush, while the Wood River Trail System offers a more leisurely alternative to explore the area's magnificent landscapes. Visitors to Hailey are sure to be captivated by its charm and natural beauty, making it an unforgettable destination for any nature enthusiast.
McCall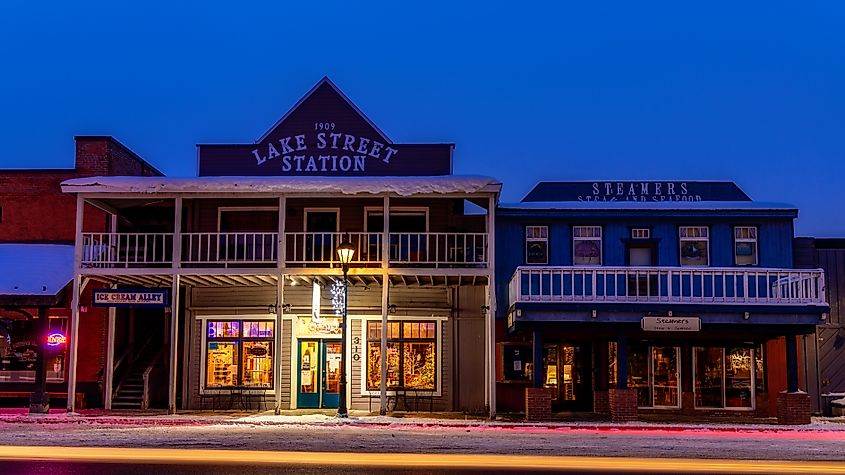 The charming city of McCall, which is hidden among Payette Lake's picturesque environment, is the perfect getaway for outdoor enthusiasts looking for a break from their daily routines. The Ponderosa State Park, which is surrounded by the Payette National Forest's untamed a and a fabled location for nature lovers, is the prized possession of McCall. It is home to an extensive network of hiking, fishing, boating, and camping possibilities. Visitors can completely immerse themselves in the tranquility and beauty of nature thanks to the park's serene surroundings, which offer a perfect escape from the bustle of city life.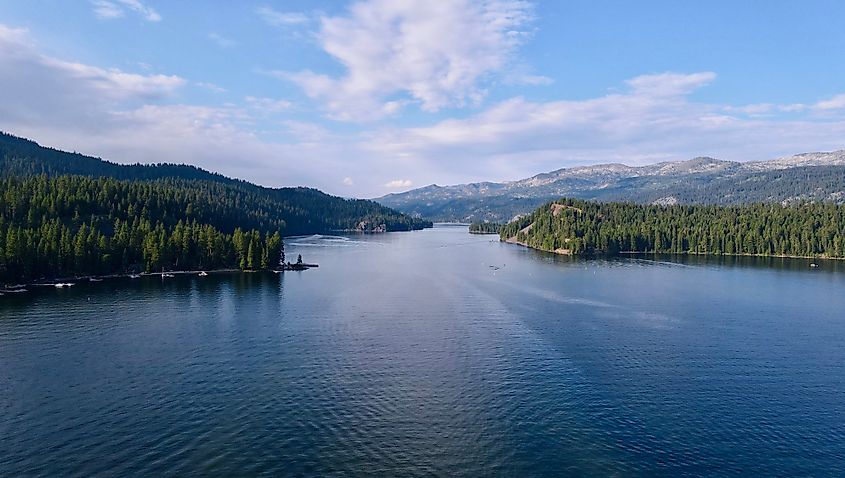 The Brundage Mountain Resort is a must-see for anyone planning to travel to McCall during the winter. It offers to all skill levels and provides exciting skiing and snowboarding views. The resort's breathtaking views of snow-capped mountains are breathtaking and make the ideal setting for a thrilling day on the slopes. McCall is therefore a great place for people looking to connect with nature and experience in adventure because of its unmatched beauty and outside recreational possibilities.
Conclusion
The incomparable natural beauty of Idaho is unmatched, and its beautiful villages provide travelers a memorable experience. Investigating these 9 tonwns is a must-see if you enjoy skiing, hiking, fishing, or simply taking in the lovely environment. Every town provides a view into Idaho's varied geology and natural wonders, from the craggy mountain ranges to the serene lakes. Discover the peaceful and enchanted places that make up Idaho's 9 Most Charming Towns by taking a journey. The breathtaking scenery and outdoor activities that this state has to offer must not be ignored.
The untamed landscape and tranquil waterways are an allure that captivates the senses and enlivens the spirit. The travellers will experience a journey that will definitely leave speechless as exploring each town's own blend of culture and wildlife. Don't miss the chance to discover the natural splendor and charming villages of Idaho. Prepare for the lovely villages and breathtaking surroundings that lie ahead by packing your baggage. It will be a memorable occasion.