Payette Lake is a big natural lake situated at the resort town of McCall in the west-central portion of the US State of Idaho. The pure glacial waters of this lake are flanked by the thick Douglas firs and towering pines of the Payette National Forest. The lake serves as the focal point of McCall's recreational activities, offering several activities such as swimming, sailing, waterskiing, jet skiing, canoeing, kayaking, stand-up paddle boarding, and boating.
Geography Of Payette Lake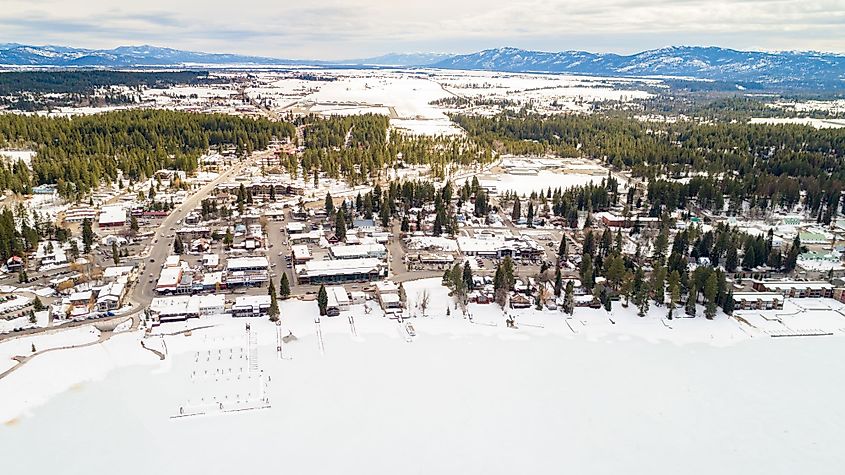 The 4,986.7-acre Payette Lake is a clear, glacial water body situated in the Idaho highlands at an elevation of roughly 1,520 m above sea level. The lake is located in the Payette River's upper drainage basin, which finally empties into the Snake River. Payette Lake has a maximum length of 9.7 km and a maximum width of 3.62 km. It has an average depth of 36.8 m and reaches a maximum depth of 92.7 m. The North Fork Payette River serves as the lake's main tributary and outlet, and the outflow from the lake is regulated by a small dam mainly for irrigation purposes. The Payette Lake receives drainage from 373 sq. km of heavily forested mountainous terrain. The North Fork Payette River drains into Lake Cascade further south. 
History Of Payette Lake
The region had been inhabited by Native Americans for thousands of years before hunters from Europe arrived in the 1830s. The lake area witnessed an influx of miners after gold was discovered in Payette Lake's upper drainage basin in 1862. In the 1880s, the McCall townsite was founded on the lake's southern side. When trains and roads were extended to McCall, which was developing as a tourist destination for summer and winter leisure, the region became more easily accessible. The Idaho State Land Board started renting out vacation house plots at Payette Lake in 1920. In the 1960s, Brundage Mountain Ski Area and Ponderosa State Park, both close to McCall, were created in response to rising recreational demand.
Wildlife In Payette Lake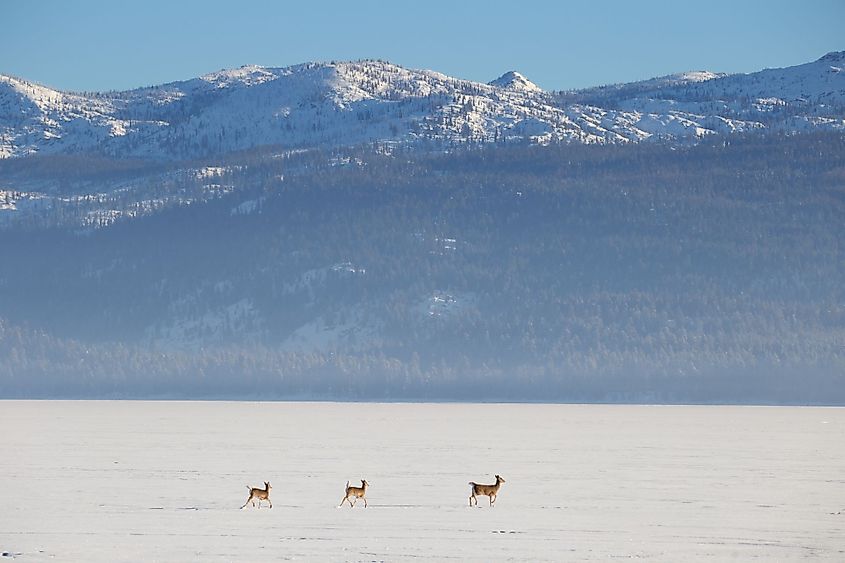 The lake's pristine waters serve as a shelter for various animals. Deer, elk, and moose are frequently seen along the water's edge (along the Upper Payette River near North Beach). People have also seen black bears swimming at Ponderosa State Park while on a boat excursion. Birds like ospreys are also frequently encountered in the lake area. 
Recreational Activities In Payette Lake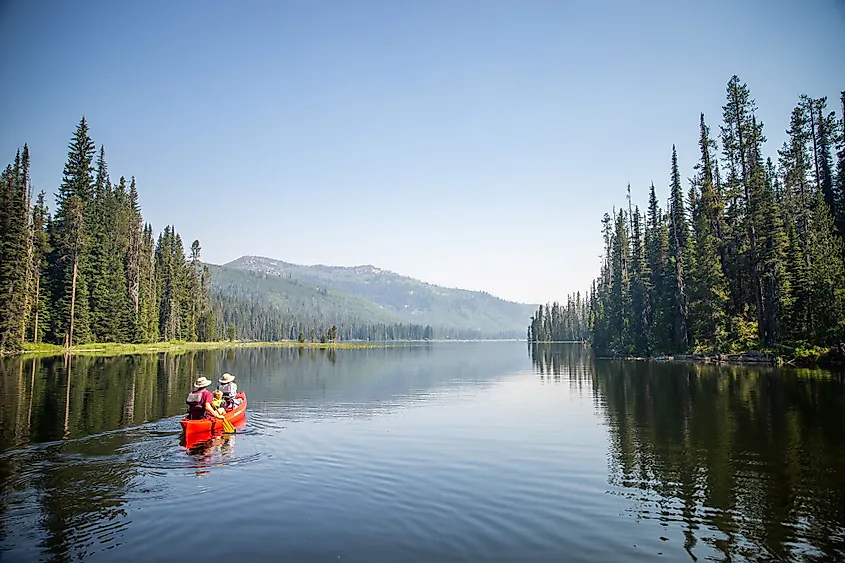 Payette Lake is a favorite among anglers due to the variety of fish species that can be caught here. Small streams of the lake offer shallow water fishing from the banks, and anglers find the water ideal for fly fishing. One may also go boat fishing for tiger muskie, walleye, crappie, smallmouth bass, and trout. Trophy-sized fish are frequently caught here.
Payette Lake is such a spectacular creation of nature that everyone enjoys boating here. The lake remains crowded with motorboats, jet skis, paddle boarders, and other vessels of various shapes and sizes, including sailboats and speedboats. There are several places to launch a canoe or boat on Payette Lake, but the boat launch off Lick Creek Road is the most famous.