When people speak of Idaho, the first thing that comes to mind is potatoes. But Idaho has so much more to offer than tasty spuds in all their varied cuts and flavors. Idaho has scenic wonders that rival all four of the surrounding states. It has a vibrant outdoor scene that attracts hunters and anglers from all over the country. And, of course, there is the small-town charm, even in places like Boise, the capital city.
But because of its location, the draw of surrounding states like Washington and Utah, and its size, many people overlook Idaho, and even more so, its lesser-known towns and cities that produce items that most of the populace rely on every day. From the Snake River in the south to the logging towns in the north, Idaho deserves some real attention.
Pocatello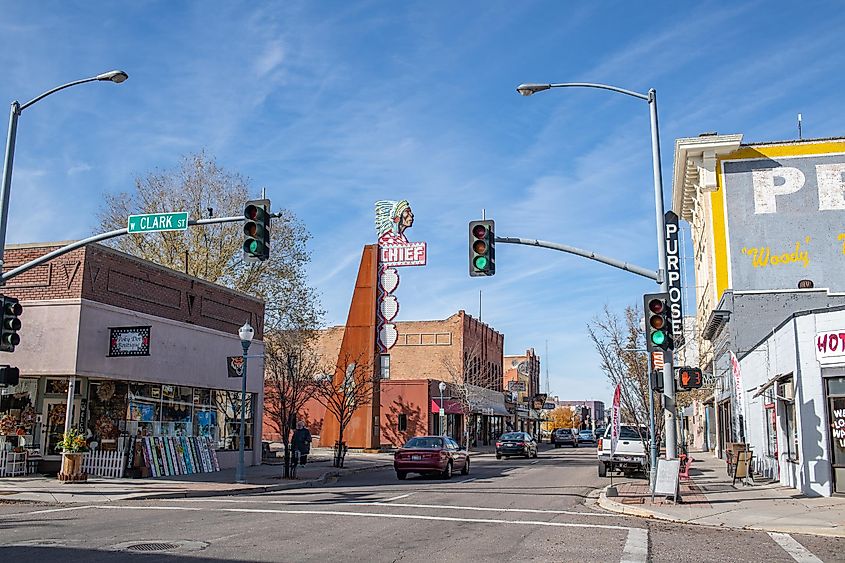 "Gateway to the Northwest"
If someone travels through Idaho even once, the name Pocatello will sound familiar. It sticks in mind at the crossroads of Interstate 15 and Interstate 86 and resides on the Fort Hall Reservation. Pocatello is not a small city, populated by just shy of 55,000 citizens, but it is overlooked because most of what it offers is not flashy or wild but is more reserved and historical.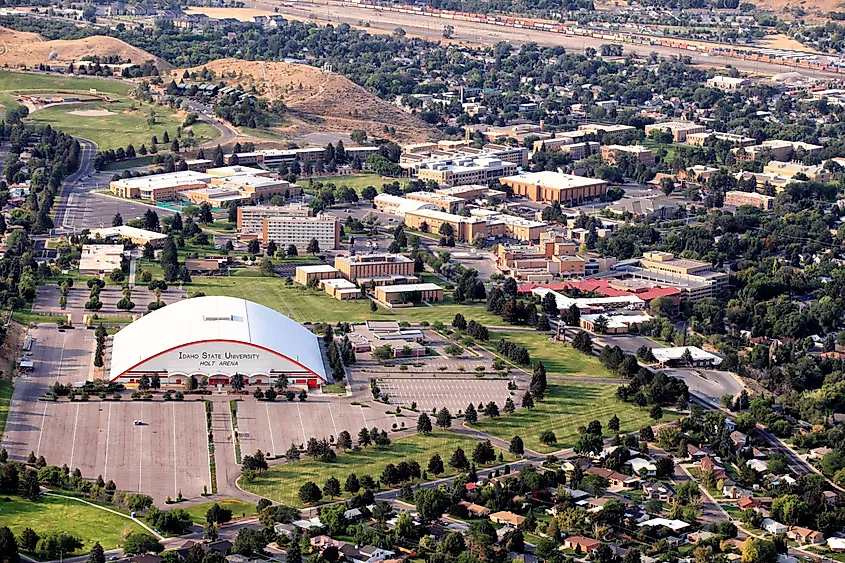 Features like the Museum of Clean, one of many museums scattered around the city, might pique the interest of curious folks who visit the city. If you fancy an enjoyable self-guided tour, walking the Portneuf Greenway (an exclusive trail system that goes through the town) will ensure you get your steps in, and there is always plenty of outdoor entertainment.
Island Park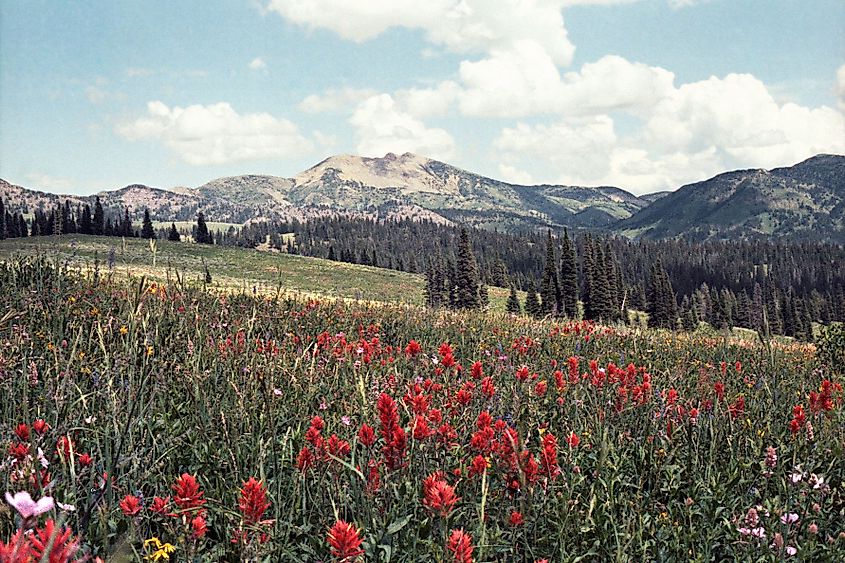 Geographic Region of Extraordinary Beauty
There are many ways to access America's first national park, Yellowstone, but the most popular is via Island Park, a scant 20-minute drive away to the west. Many tourists use Island Park as a base camp before venturing to see Ol' Faithful and the wonders of Yellowstone, but that is not all Island Park has to offer. Many wonders within are just waiting to intrigue interested visitors.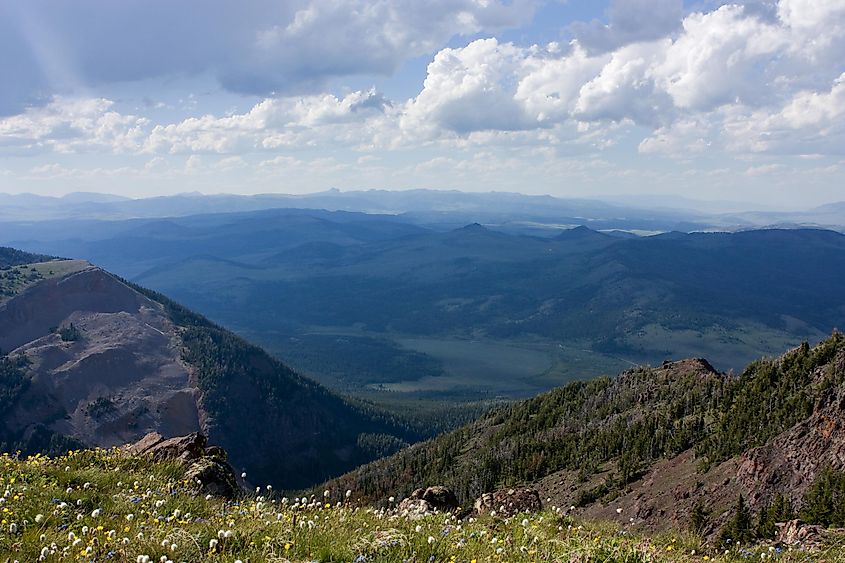 Island Park is home to the longest Main Street in the world. While the town is reasonably narrow, Main Street stretches for more than 36 miles, created intentionally during its founding. And if that wasn't enough, it has a second record-holding landmark. Island Park has the largest Caldera, a volcanic landform spanning 23 miles.
Stanley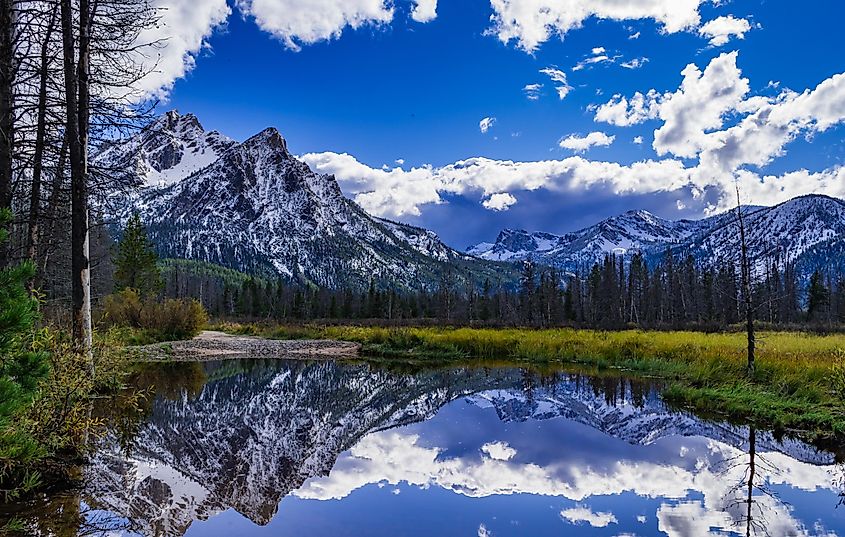 Trailhead to Idaho Adventure
For anyone craving, the timeless wilderness backdropped by towering snow-covered spires, look no further than the town of Stanley, located right in the middle of the gorgeous Sawtooth Valley. The jutting peaks of the Sawtooth Range look down on the Salmon River, with evergreens and clean mountain air the only border between.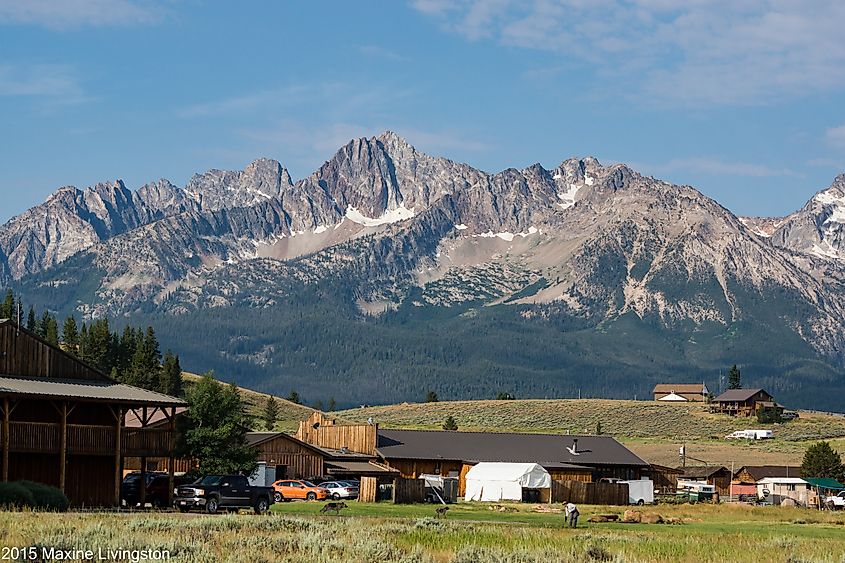 Visitors will find the Sawtooth National Recreation Area ready for their outdoor pleasure. If that isn't your speed, do not despair because Stanley has many in-town activities year-round. Winterfest is a huge draw, and during the summer, they even have festivals involving dancing in the street. Come for the view and stay for the fun.
McCall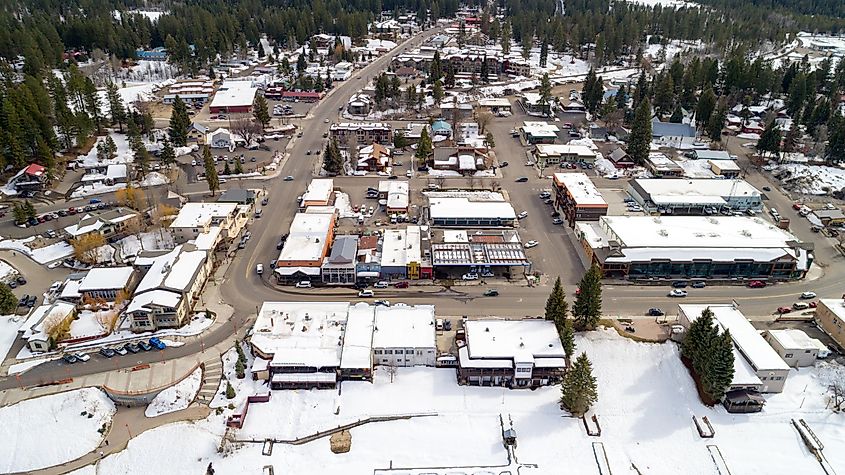 Idaho's First Congressional District
When people think of resort towns, Vail, Brian head, and Truckee come to mind but rarely does anyone mention the city of McCall, located 100 miles north of Boise. Next to beautiful Payette Lake and near Ponderosa State Park, McCall is a hidden gem for everything from championship golf to winter sports.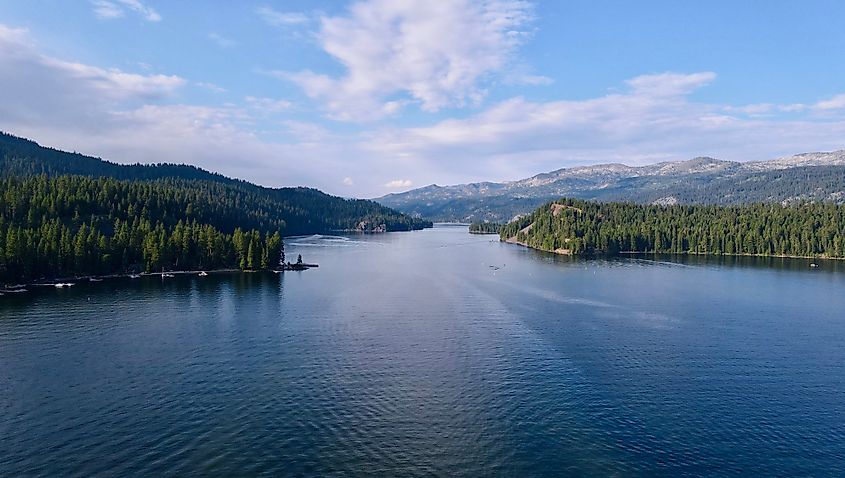 And after a day on the links or when exhausted from spending all day on the slopes, a cold brewski is on the mind, take a walk down the McCall Ale Trail, a bar crawl of sorts where a brave soul can collect stamps in their official Ale Trail passport, all designed to celebrate the local craft beers that exist in McCall.
Cascade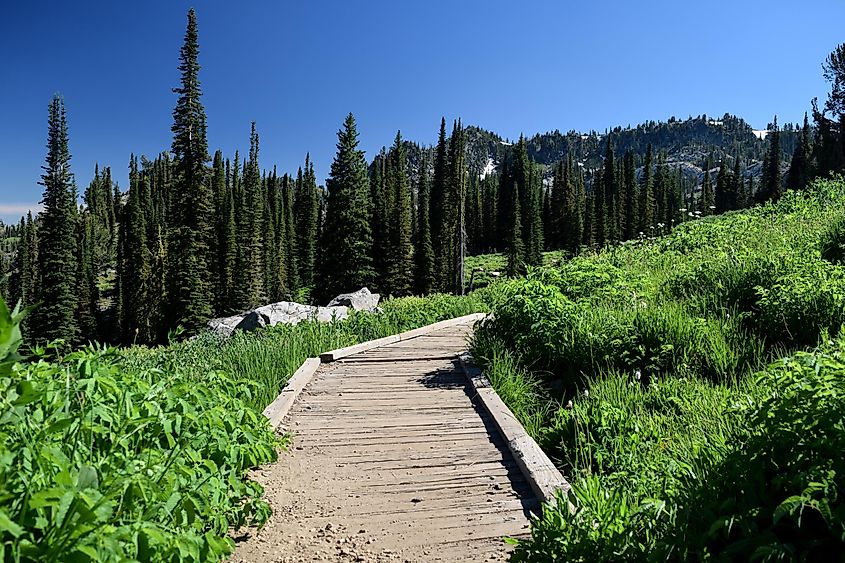 A Playground for Outdoor Enthusiasts
If bustling towns with year-round activities, such as Stanley and McCall, are too busy and crowded, taking a good look at Cascade is worthwhile. Smaller and slightly lesser known, Cascade offers most of the same amenities with less tourist traffic, giving lucky guests more options with less of a wait.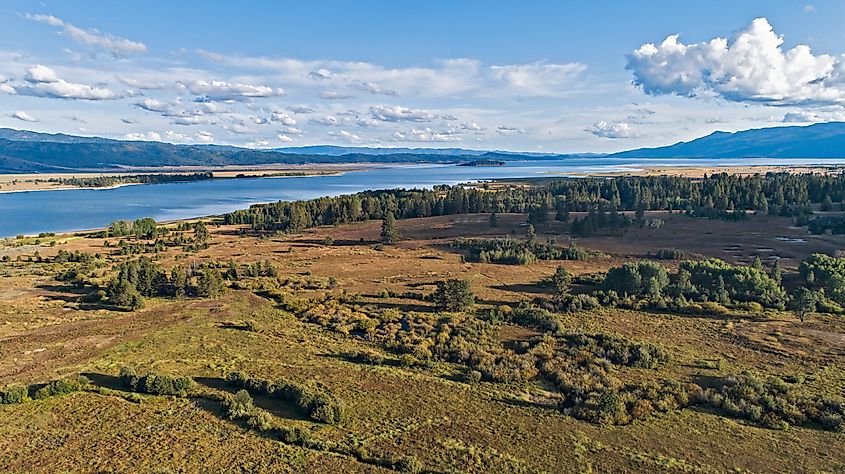 Activities about no matter what season, and if hotels aren't the right fit, perhaps a rented cabin is more private and romantic. Everything from biking to mushroom hunting is on the list of available outdoor activities, and it would be a shame to miss out on Gold Fork Hot Springs. If time in the fresh air enjoying nature and having a good time is the plan, Cascade is the destination.
Kellogg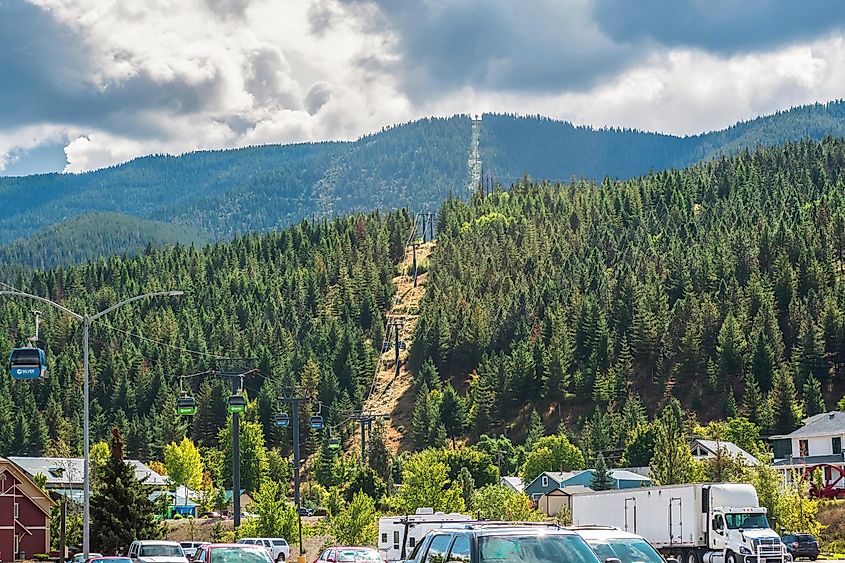 Home to Route of the Hiawatha
No one goes to a scenic outdoor paradise without planning on visiting nature. And for biking and hiking lovers, Kellogg has you covered and then some. To call the trails along the Route of the Hiawatha epic would be putting a fine point on what they offer. And during the wintertime, the Silver Mountain Resort is your best stop for snowboarding, snow tubing, and lots of family fun.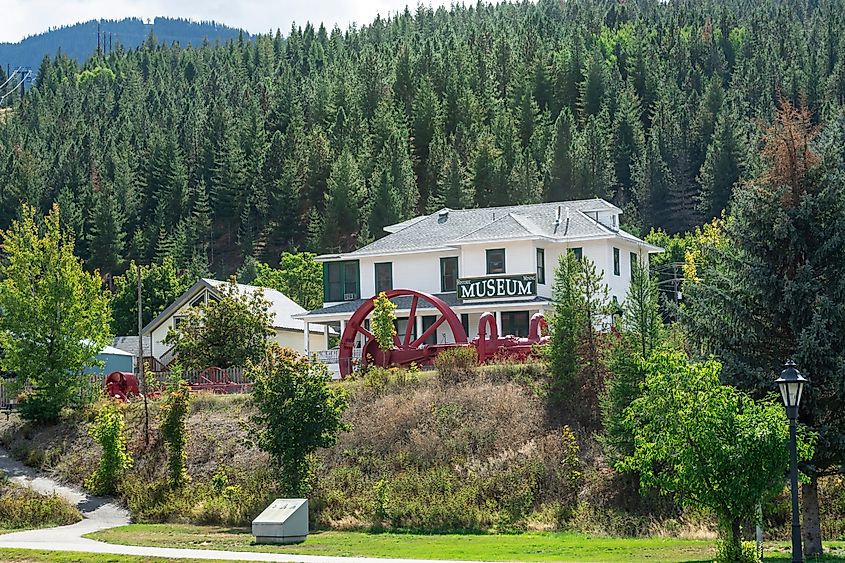 Kellogg is located in the Silver Valley, an area famous for its rich mining history; however, Kellogg did not get the same press as Wallace, once called the "Center of the Universe." But even without the notoriety, the townsfolk still celebrate those days with historical attractions that educate visitors about Kellogg's place in mining history.
Conclusion
There is so much more to Idaho than people think and the vast diversity, history, and legacy of the "Gem State" is worthy of respect and attention. It is often overlooked with the bigger states around it casting such large shadows, but one visit and anyone would drawn in by its beauty, wonders, and a collection of underrated towns many residents are proud to call home.