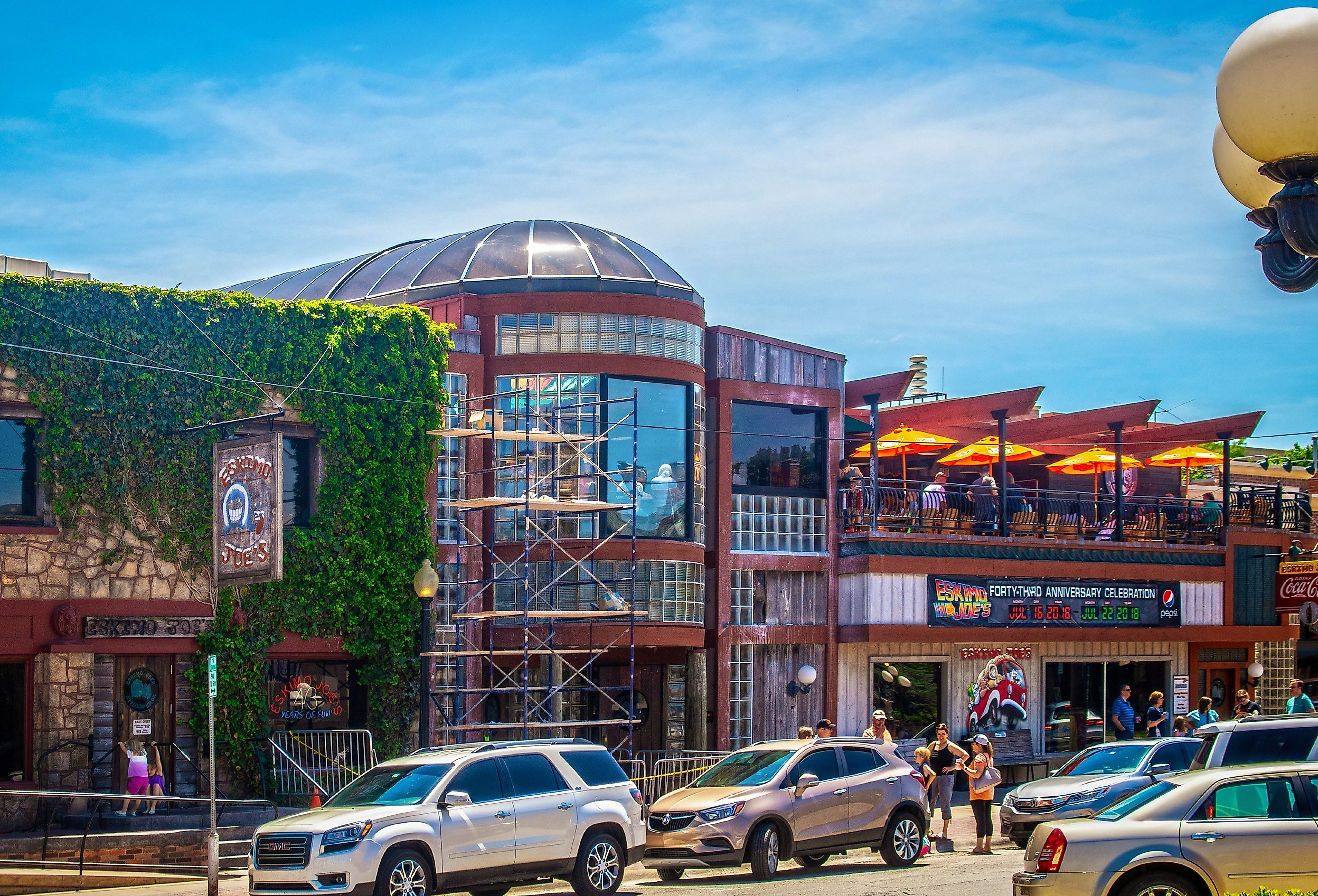 9 Most Beautiful Small Towns In Oklahoma You Should Visit
On March 31, 1943, the soon to be classic musical Oklahoma, by Rodgers and Hammerstein, debuted on Broadway, with its first song "Oh, What a Beautiful Mornin" becoming an instant classic. But not only is this song catchy, it is also true! Oklahoma is one of the most beautiful states in the Union, with spectacular un-commercialized spaces filled with hiking trails, pristine freshwater lakes to swim in, and gorgeous waterfalls to marvel at, as well as curated spaces filled with local and foreign plant species and botanical. Located in the central region of the United States, Oklahoma is the perfect place to explore some of the United States's most beautiful small towns. From Bartlesville up north to Albion in the south, you cannot go wrong visiting any of these Sooner State towns.
Bartlesville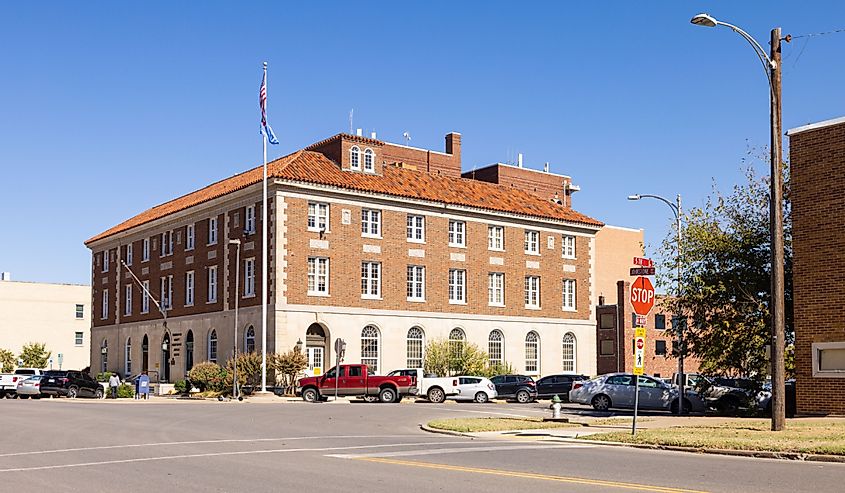 Located in the northeast corner of Oklahoma, in Washington County, Bartlesville sits just 18 miles south of the Kansas-Oklahoma border. Founded in 1918 as the Bartlesville Experiment Station, a government-driven program run in the early years of the 20th century that searched different states for resources such as precious metals and petroleum. Today, Bartlesville, which was once a town with an industry driven economy, is a quaint tourist destination.
In the southern part of town, near Oklahoma Wesleyan University, you will find Jo Allyn Lowe Park. This 31.74-acre park is a beautiful space that includes an arboretum, a fishing lake, many walking trails, and a duck pond. While each of these aspects of the park is stunning, it is the Monarch Butterfly Garden that is breathtaking. Outside of Bartlesville, there are more beautiful parks and recreation areas. These include Copan Point, Osage Wildlife Management Area, Osage Hills State Park, and Woolaroc Museum and Wildlife Preserve, each a short drive from town.
Medicine Park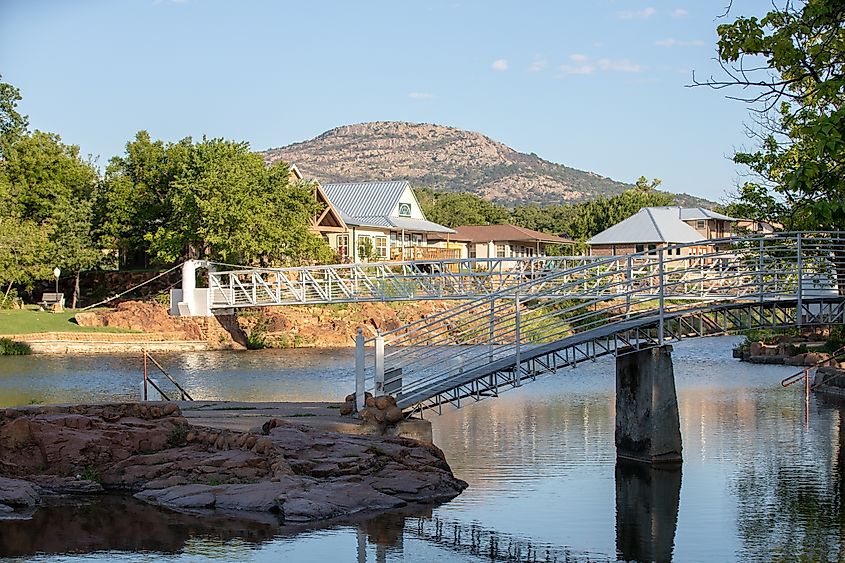 Located in the foothills of the Wichita Mountains, Medicine Park, Oklahoma sits approximately 50 miles north of Oklahoma's western border with Texas. Dubbed the "Paradise on the Prairies," Medicine Park sits on the shores of Lake Lawtonka, and to the west of the town lies Elmer Thomas Lake. In town, visitors and residents alike have the opportunity to swim and fish in the crystal water of Bath Lake, while outside of town there are many gorgeous parks and recreation spaces to visit. This includes Lake Elmer Thomas Recreation Area, Wichita Mountains Wildlife Refuge, and Lawtonka Beach and Picnic Area.
Medicine Creek, an offshoot of Lake Lawtonka, runs directly through town along Lake Drive, and a must-see attraction is the Medicine Parks Falls. A visit to these falls, and a stroll down Lake Drive, is the perfect way to cap off a day spent exploring the beautiful natural features of Medicine Park and its surrounding areas.
Ponca City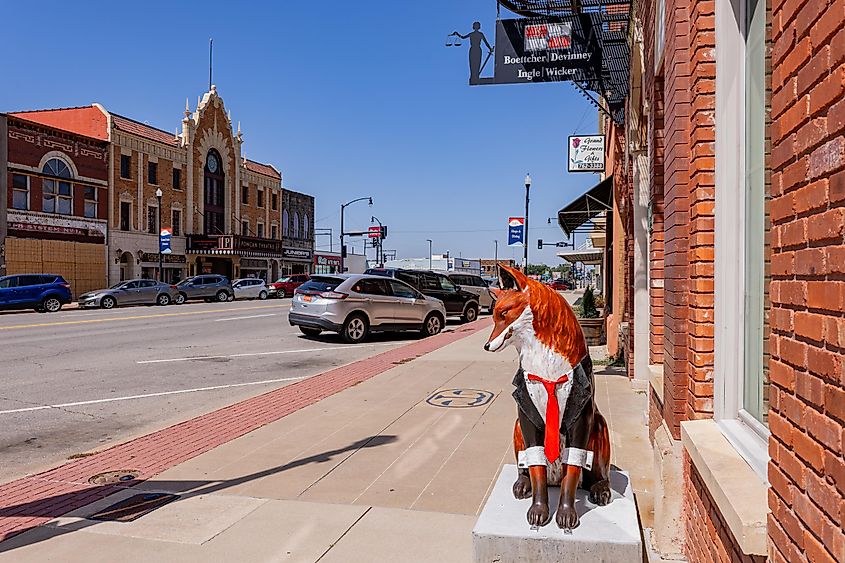 Although its name seems to indicate that Ponca City is a city, it, by modern standards, is a town. Located in northern Oklahoma, 20 miles south of the Kansas-Oklahoma border, Ponca City sits on the shores of the Arkansas River along its southeast border, and the shores of West Lake Ponca, on its northeast border. In town, there are lovely green spaces to explore, including Sunset Park, Liberty Park, and Young Park. But, the most beautiful green space in Ponca City is the Cann Memorial Gardens. In the gardens, there is a looping trail that takes you through different areas of the garden. You will see displays of perennials, herbs, spice plants, and annuals along the path, as well as a lily pond and a wisteria arbor. 
The architecture in Ponca City is another lovely aspect of this town, especially in its historic downtown district. If you are an architecture aficionado, make sure to visit the Poncan Theatre and the E. W. Marland Mansion. Just outside of town, on the eastern shore of West Lake Ponca, sits Lake Ponca Park. Here you can spend the day relaxing on the white sand beach or go swimming in the majestic clear lake.
McAlester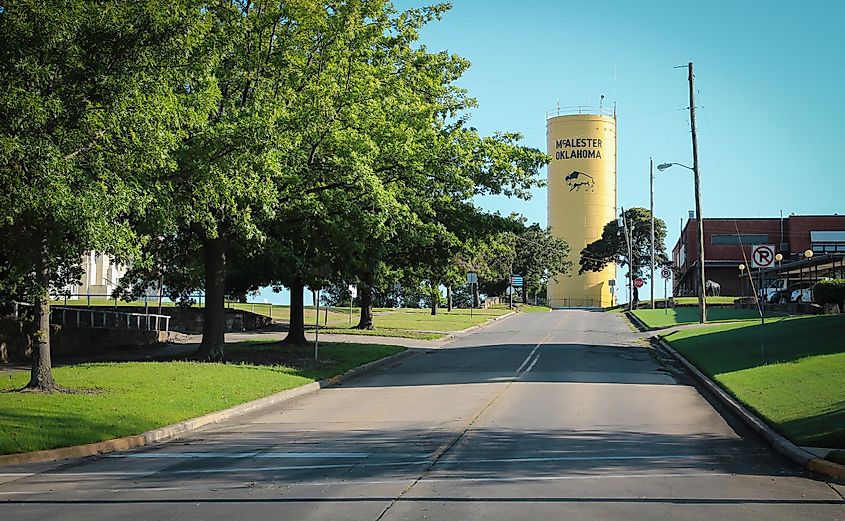 Located in southeastern Oklahoma, in Pittsburg County, the town of McAlester has two beautiful state parks just a short distance from town. Arrowhead State Park is a 25-minute drive due north, and Robbers Cave State Park which is 40 minutes due east. Both parks offer a multitude of hiking trails that provide hikers the opportunity to experience the beautiful forests native to the Lower Canadian Hills Ecoregion of Oklahoma.
In town, you will find the McAlester Arboretum. This 25-acre facility is filled with unique trees and plants from all over the United States. On display are 750 types of fauna, from the common to the rare, including the famous Rising Sun Redbud, which is the pièce de résistance of the McAlester Arboretum. Also on site, there is a test garden where different species of trees are grown and studied prior to them being made accessible to the public for general use.
Bixby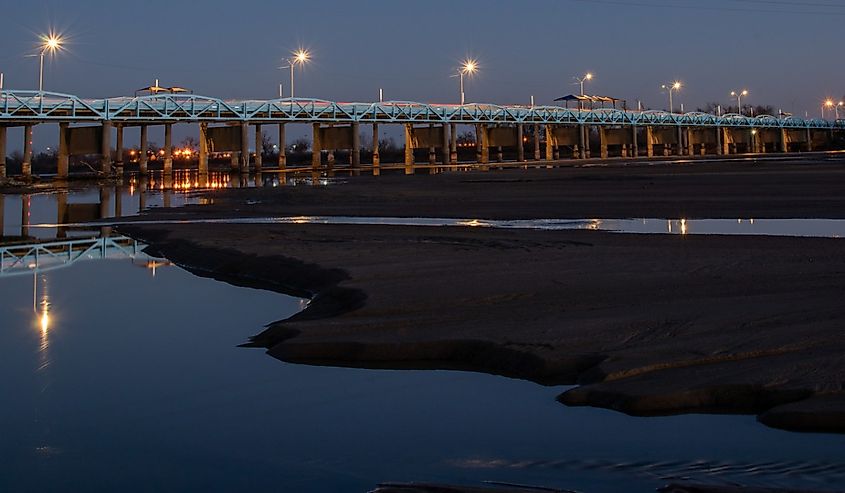 Located in the northeastern portion of Oklahoma, Bixby has a variety of establishments, inside and outside of town, that allow visitors to experience the natural beauty of this part of the United States. With its location being approximately 25 miles south of Tulsa, tourists and locals staying in Bixby have easy access to the beautiful Tulsa Botanic Garden and Woodward Park and Gardens. In Bixby, the Washington Irving Memorial Park and Arboretum is an absolute must-see. It is comprised of 32.5-acres of land and is the location of the Laci Dawn Hill Butterfly Garden. 
Outside of town, there are a variety of state and national parks as well as recreation areas. These include Okmulgee and Dripping Springs Lake and Recreation Area, Keystone State Park, and Walnut Creek State Park, all less than an hour's drive from central Bixby, and each centered around a gorgeous deep blue lake that visitors can swim and fish in.
Sulphur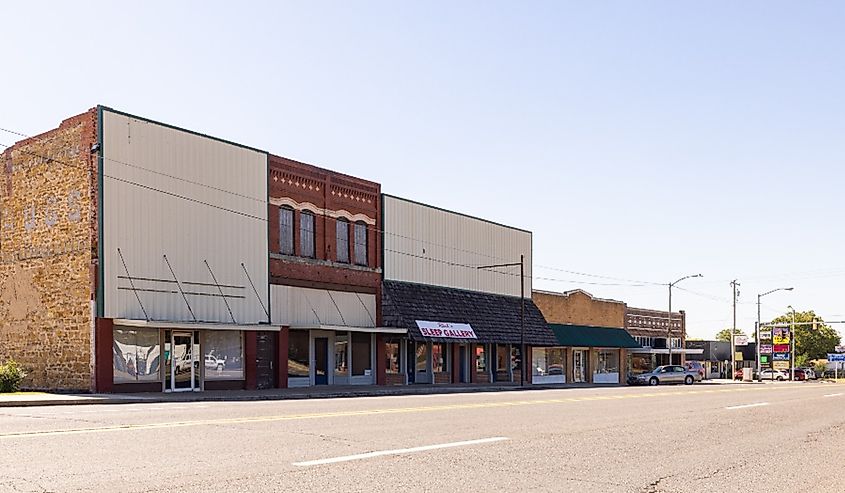 Located in Murray County, Oklahoma, the underrated town of Sulphur was founded in 1890. In town, you will want to visit the Aaholiitobli' Honor Garden at the Chickasaw Cultural Center where you will have the opportunity to explore native Oklahoman plant species while admiring the artistry of the garden's architecture. Other fabulous gardens associated with the Chickasaw Cultural Center are Spiral Garden, Three Sisters Garden, and the Butterfly Garden. Just outside of town, the Chickasaw National Recreation Area, not to be confused with the Cultural Center, sits directly south of town. In the recreation area there is a curated garden with flowers native to Oklahoma, known as Flower Park. This site is a beautiful place to take wedding photos or just wander through on a sunny day.
Grove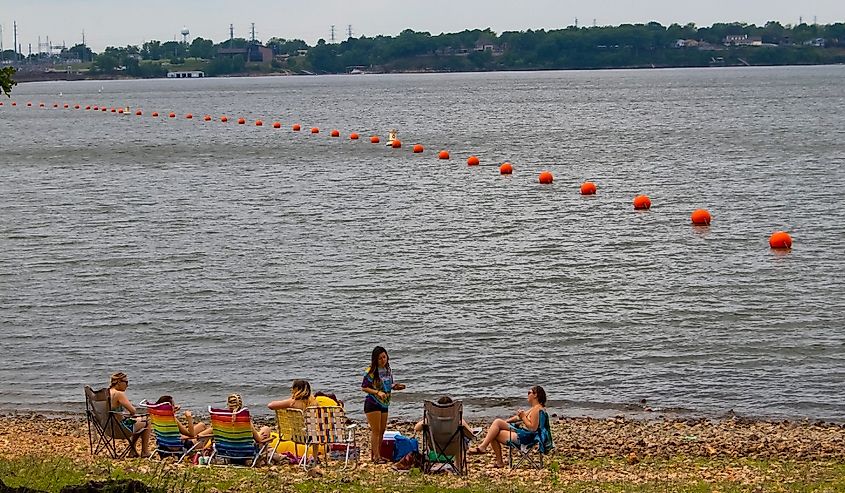 The town of Grove, Oklahoma rests in northeastern Oklahoma, in Delaware County, and beside Grand Lake. Previously part of Cherokee Nation Territory, Grove was not incorporated until 1902. The primary reason that tourists visit Grove is to swim in, or lounge on the beach of, Grand Lake. However, there are also beautiful attractions in and around Grove which are not to be missed. The Lendonwood Gardens, located in the center of Grove, is an eight-acre botanical garden with over a thousand species of plants. Open year-round, Lendonwood Gardens is a popular location for wedding ceremonies and family portraits.
Outside of town, the Honey Creek area of Grand Lake State Park celebrates the natural untouched beauty of Oklahoma, while Grove Springs Park has a more curated appeal to it. If you have the opportunity to go a little farther afield, a visit to the Botanical Garden of the Ozarks in Arkansas, located approximately 70 miles southeast of Grove, will be a highlight of your trip.
Muskogee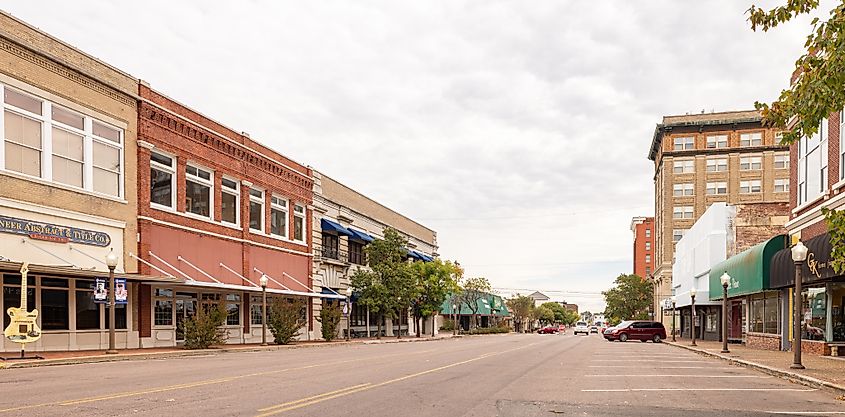 Founded in 1806, Muskogee is in eastern Oklahoma, approximately 50 miles southeast of Tulsa, Oklahoma. Its name comes from the Muskogee/Mvskoke word meaning "people who have herbal medicine." This town has many attractions which highlight its natural beauty. The Gardens at Honor Heights Park is one of these unmissable and naturally gorgeous sites that you will want to visit if you are in town. This park covers 122-acres of land and has a botanical garden, arboretum, and outdoor recreation space. The two most popular botanicals to see at Honor Heights Park are the azaleas and roses, which are found in the Conard Rose Garden. 
Muskogee sits near some gorgeous parks including Sequoyah Bay State Park, which sits on the shores of the gorgeous Fort Gibson Lake, Lake Eufaula State Park, where you can learn about local plant species at the Deep Fork Nature Center, and Greenleaf State Park which is filled with spectacular landscapes, and the serene Greenleaf Lake.
Stillwater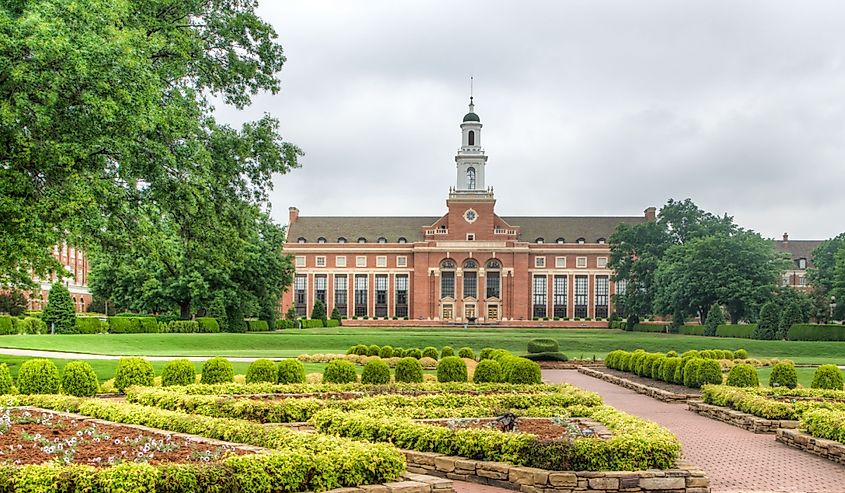 Located in north-central Oklahoma, Stillwater is home to Oklahoma State University. It is also the county seat of Payne County. For those looking to explore the natural side of this town you are in luck, the spectacular botanical gardens at Oklahoma State University in Stillwater are open to the public. This 100-acre facility has a multitude of native species, local and imported flower varieties, and spaces used by the university's Agricultural Science and Natural Resources departments. These gardens have an abundance of walking paths that allow visitors to spend a day exploring the gardens and taking in the natural beauty of Oklahoma. Outside of town, you will find Boomer Lake Park and Walnut Creek State Park, each having fantastic hiking trails that take hikers through the gorgeous forests and tall grass fields native to Oklahoma.
While the small towns of Oklahoma may be known for farming, cowboy culture, and crude oil drilling, there is so much more to explore than just the status quo attractions. From preserved historical architecture, gorgeous state and national parks, perfected botanical gardens, and arboretums so beautiful you will want to stay all day, Oklahoma comprises man-made and natural wonders such as lakes, waterfalls, and a seemingly infinite supply of wild grass fields, each adding to the beauty of Oklahoma.