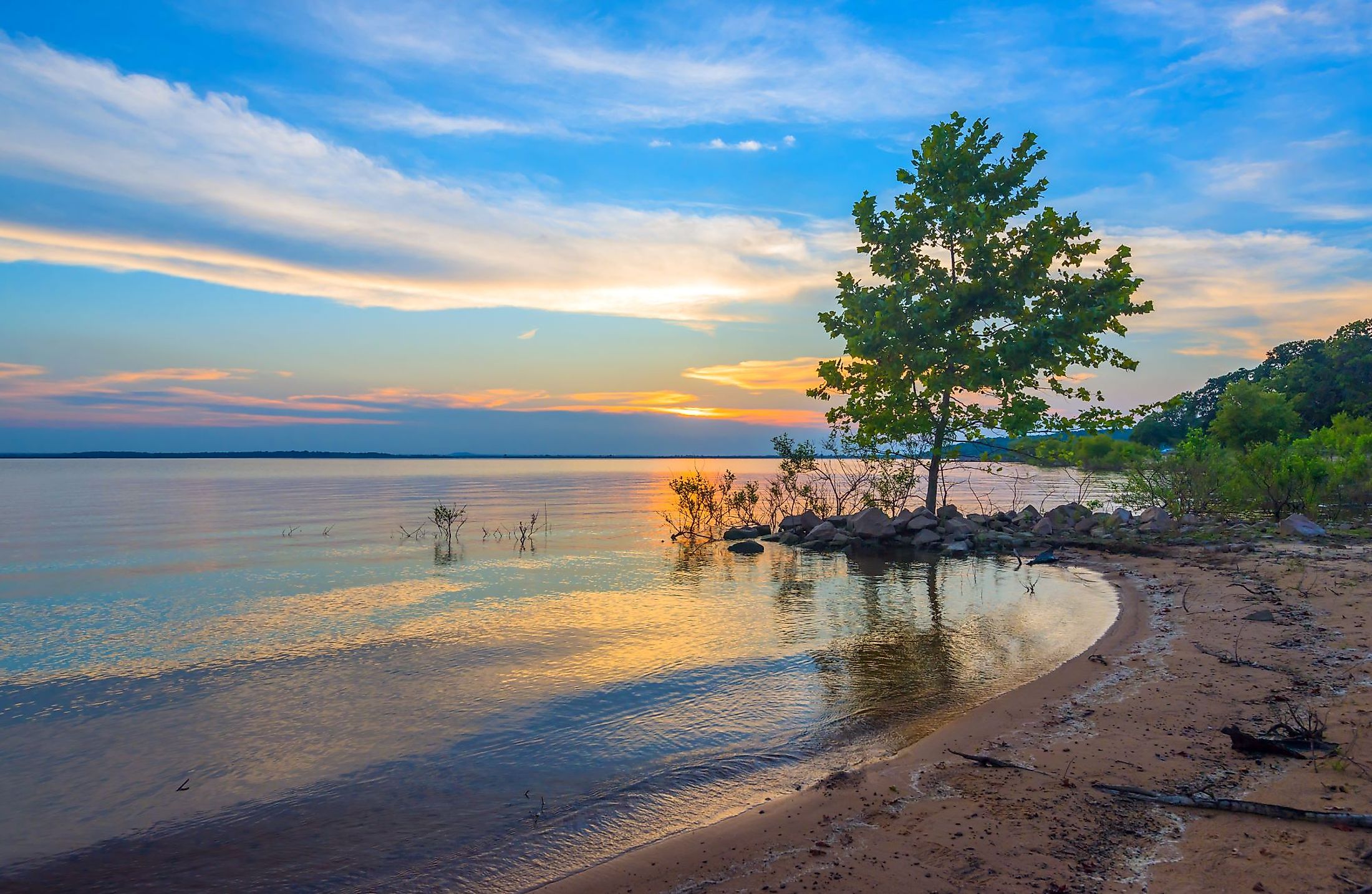 Eufaula is a small city situated in McIntosh County in the east-central portion of the US State of Oklahoma. Eufaula's name has been derived from the Muscogee Creek Confederacy's Eufaula tribe. The city is home to Lake Eufaula – the state's largest-capacity lake having a volume of 2,099,000 acre-feet. The city also offers year-round excitement and a variety of amenities, including nearby restaurants and shopping areas, event spaces for concerts, picnics, and much more.
Geography And Climate Of Eufaula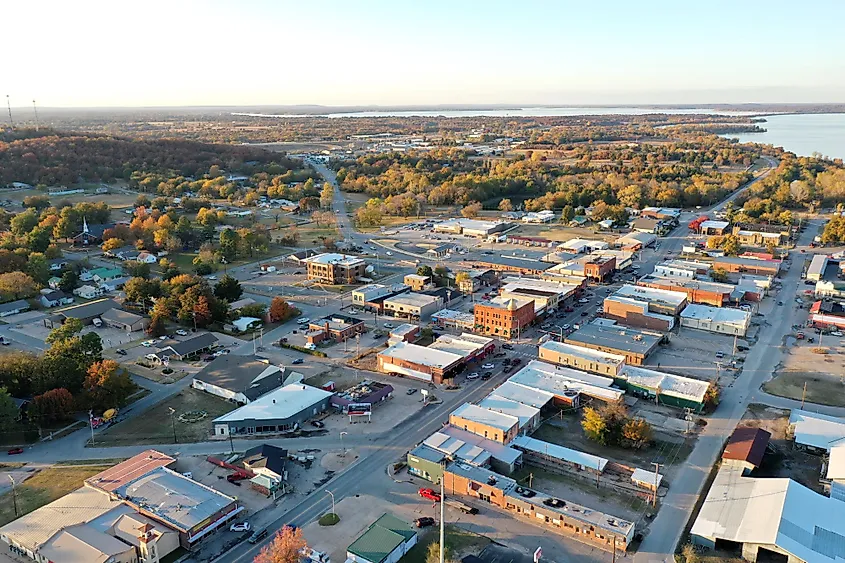 Placed in McIntosh County's southern portion, Eufaula is located approximately 51 km south of Muskogee and 48 km north of McAlester. The city covers a total area of 24.94 sq. km, of which 17.07 sq. km is occupied by land and 7.87 sq. km is covered by water. With a gorgeous landscape surrounding the town, Eufaula is placed at an elevation of 188 m above sea level. Both the town and county are controlled by the federally recognized Muscogee (Creek) Nation, who are the descendants of the tribe relocated to this area in the 1830s from the Southeastern United States.
Eufaula experiences hot, muggy summers and brief, bitterly cold, and windy winters. The average annual temperature ranges from 31°F to 93°F, with occasional exceptions when it falls below 17°F or rises over 101°F. July is the year's hottest month, with an average daily high temperature exceeding 85°F; January is the coldest month, with average low temperatures in winter reaching 31°F. On average, the city receives 46 inches of rain and 5 inches of snow each year.
Brief History Of Eufaula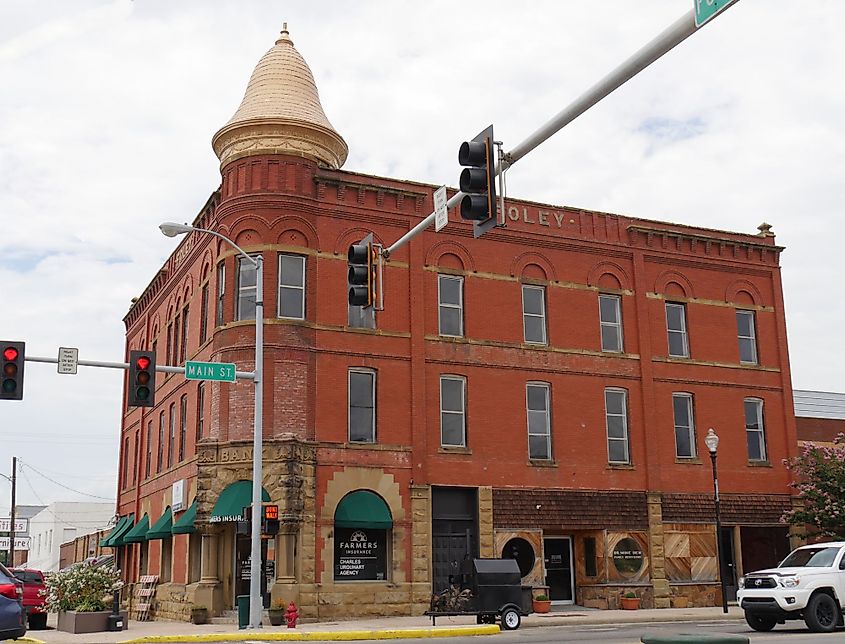 The name Eufaula comes from a Creek village in Alabama on the Chattahoochee River called Yufala, which means "they separated here and moved to various places." Eufaula was once a Creek settlement and trading center. Two settlements with the same name existed in the Lower Creek: Eufaula on the Chattahoochee River in what is now Alabama's Henry County and Eufaula on the Chattahoochee River's eastern shores in what is now Georgia's Quitman County. Despite being a well-known Indian center and a favored gathering spot for the Creeks for forty years before the introduction of the railroad in 1872, Eufaula only started to grow as a town after that point. As part of a series of cessions they had made, the US Government compelled the Creek to leave their lands in the Southeast of the country and go to Indian Territory in 1832. In their new region, they erected Eufaula as the Creek center. Eufaula became a part of the newly established McIntosh County once Oklahoma was recognized as a state.
The Population And Economy Of Eufaula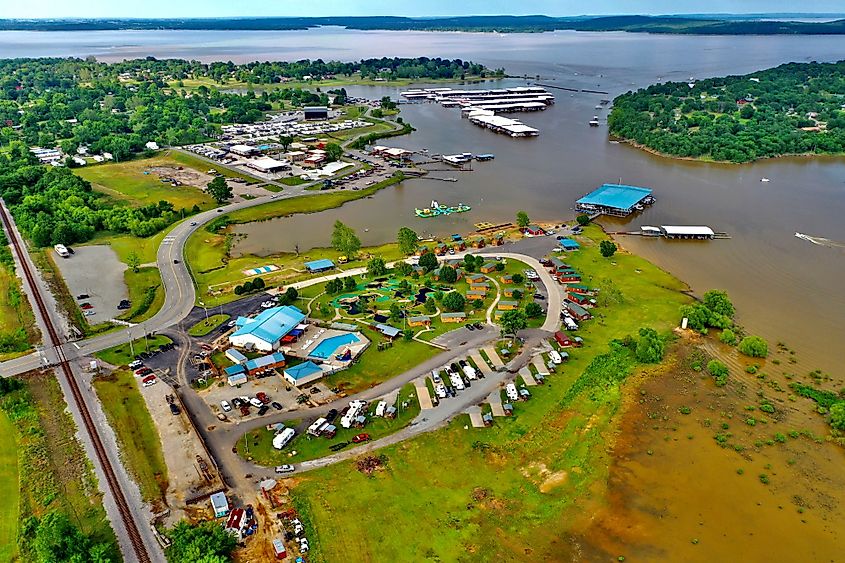 As per the latest US Census, Eufaula has a population of 2,766 inhabitants and a population density of 162 people per sq. km. The population of Eufaula has fallen by -3.37% from the previous census, which showed that there were 2,813 residents in 2010. The city is currently losing population at a pace of -0.18% annually. White (non-Hispanic) at 71.4%, American Indian & Alaska Native (non-Hispanic) at 17.1%, Two+ (non-Hispanic) at 7.47%, Black or African American (non-Hispanic) at 1.89%, and Two+ (Hispanic) at 1.47% make up the top five ethnic groups in Eufaula. The poverty rate of Eufaula is 28.74%, with an average household income of $45,112.
Several businesses in Eufaula are supported by the city's thriving economy, which is fueled by year-round tourism. There are many advantages to conducting business in Eufaula, including a booming economy, a willing workforce, and a superb quality of life. Health Care & Social Assistance (177 people), Retail Trade (158 people), and Arts, Entertainment, & Recreation (86 people) are some of Eufaula's largest industries. Construction ($35,481), Arts, Entertainment, & Recreation ($32,130), Transportation & Warehousing, & Utilities ($31,786) are the industries with the highest salaries.
Attractions In Eufaula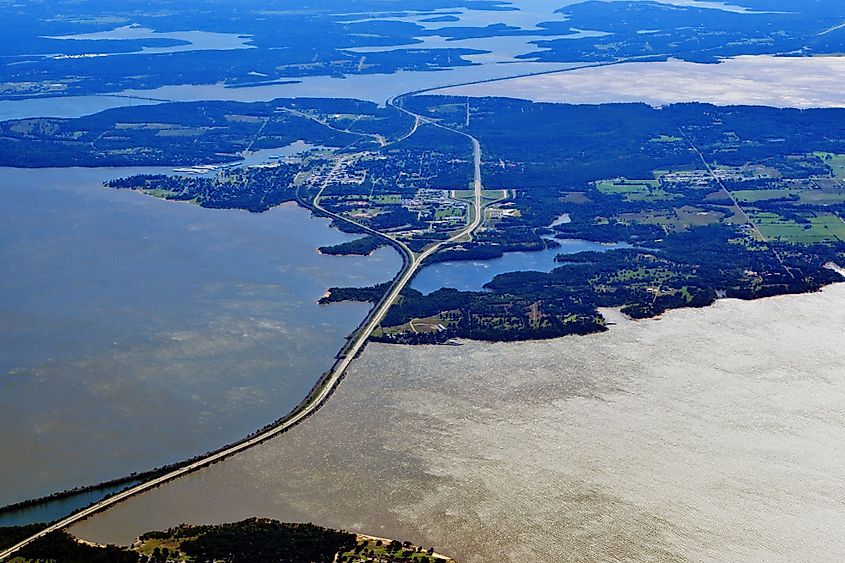 Lake Eufaula is the main attraction of Eufaula. It is the state's largest-capacity lake having a volume of 2,099,000 acre-feet, a surface area of 410 sq.km and a shoreline of 970 km. This reservoir was created due to the construction of the 975 m long Eufaula Dam on the Canadian River. The reservoir was built in order to provide flood control, hydroelectric power generation, water supply, navigation, and recreational facilities. Eufaula Lake and its surrounding area offers several recreational opportunities such as boating, swimming, golfing, fishing and hiking. Lake Eufaula State Park has several facilities including marinas, swim beaches, group shelters, restrooms, tent and RV campsites, boat ramps and many more. The lake attracts about 2.5 million people annually.