11 Most Charming Towns in Oklahoma
Have you ever fantasized about strolling along a picturesque main street lined with adorable local shops and restaurants? Or winding your way through breathtaking countryside on a scenic drive? If so, then you'll love exploring Oklahoma -- a U.S. state full of charm and beauty.
From festive downtowns to hidden gems tucked away in the hills, there are countless charming towns throughout this great state. Discover 11 must-see towns in Oklahoma that will give you the best taste of what it has to offer. Whether you're looking for outdoor adventure or scenic day trips within reach of major cities like Tulsa and OKC, these charming Oklahoma towns won't disappoint when it comes to finding unique experiences and lifetime memories!
Muskogee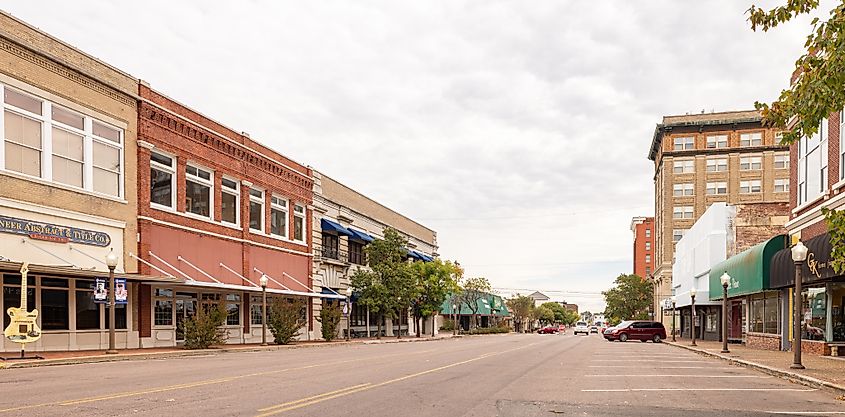 Muskogee is a historical gem on the banks of the Arkansas River. With its roots dating back to 1898, this city has grown into a bustling town that serves as the county seat for Muskogee County. Visitors can explore local landmarks such as the Five Civilized Tribes Museum, which tells the history of Native American tribes and their role in statehood. There are also several outdoor activities available, including fishing, kayaking, canoeing, bird watching, and more.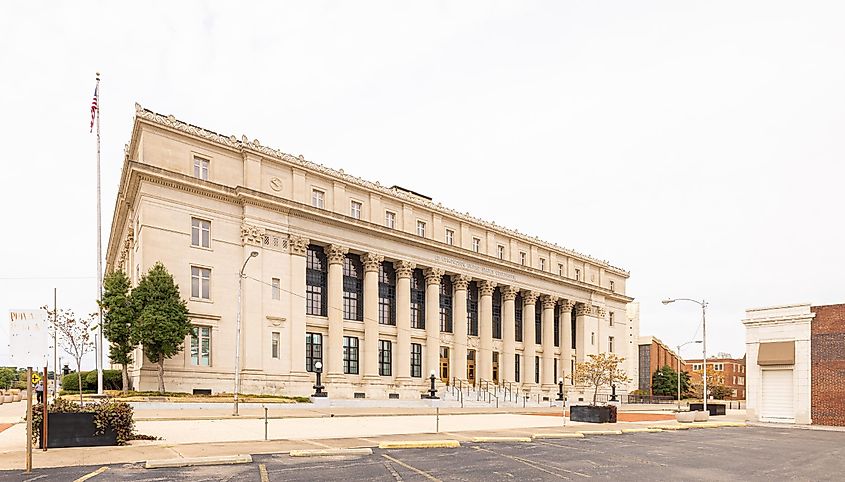 Spend time outdoors taking in magnificent views or soak up some culture from local artifacts -- whatever your preference may be, there's something for everyone in Muskogee.
Pauls Valley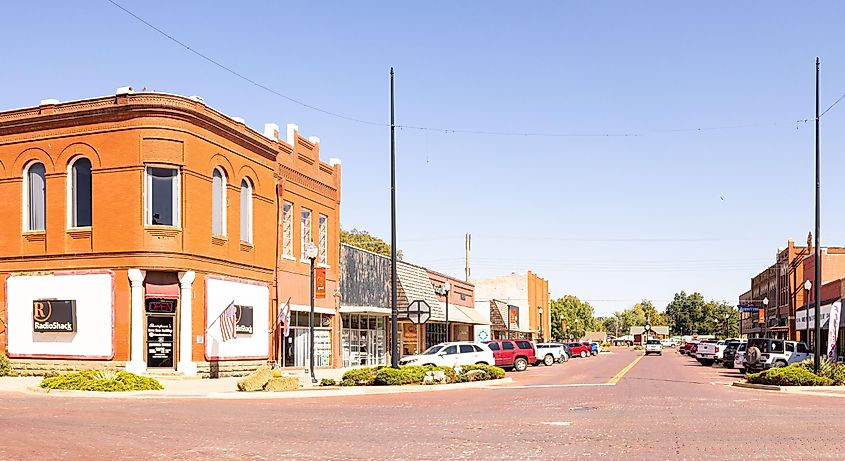 Pauls Valley is a charming small town located in the heart of Oklahoma. With its close proximity to Interstate 35 and Chickasaw National Recreation Area, it's an ideal destination for visitors looking for a fun getaway. The town has something for everyone -- from outdoor activities such as golfing at Pauls Valley Golf Course or taking a dip at Pauls Valley Waterpark, to cultural attractions like exploring downtown or visiting one of the many festivals throughout the year. Pauls Valley is renowned for its unique culture, friendly atmosphere, and wide range of activities -- making it an excellent choice for those seeking a relaxing yet exciting break away. 
Bristow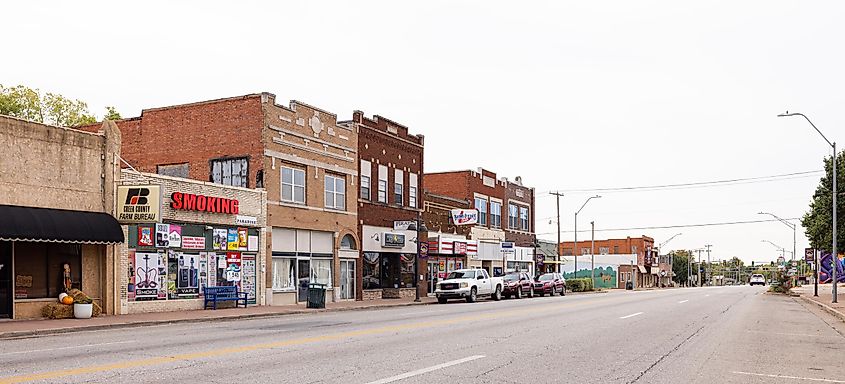 Founded in 1897 as a trading post, Bristow is an ideal place to explore and appreciate Native American culture. Visitors can explore the many shops that sell beautiful jewelry and crafts created by local tribes such as the Cherokee, Sioux, or Iroquois. If you're looking for some outdoor fun, there are many lakes in the area where you can go fishing or camping. You can also take a hike in the nearby forests and soak up all the beauty of Oklahoma's nature.
Not only that, but you can learn more about Native American art, music, and cuisine in Bristow. The town has more brick streets than any other town in Oklahoma, making it an interesting place to explore as well. The rich history of this area will be enlightening for anyone interested in learning more about Native American culture.
Durant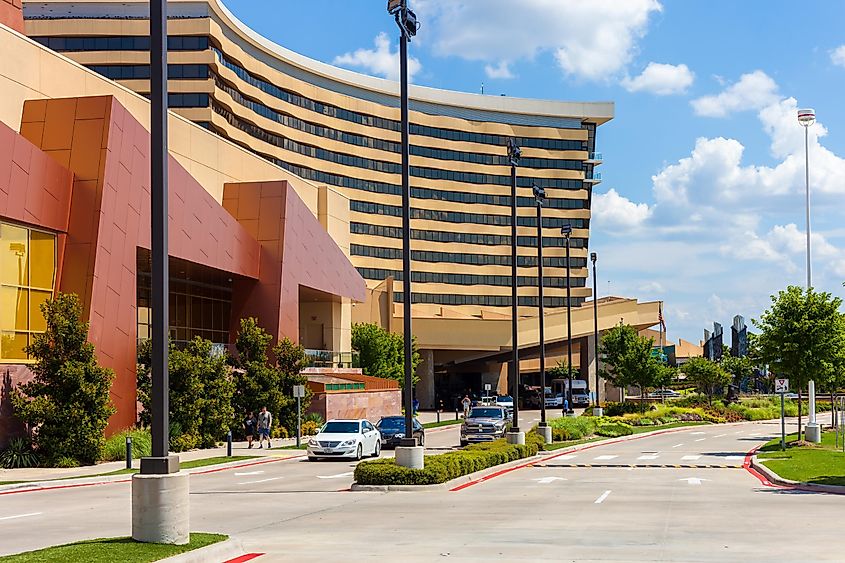 Durant offers visitors the chance to explore and enjoy nature's playground. The area is home to multiple parks and natural areas with plenty of activities for all ages.
Eisenhower State Park has miles of trails perfect for biking and horseback riding, while Lake Texoma State Park is a magnificent spot for fishing and camping. Additionally, there are several restaurants, shops, and cultural attractions in Durant, like Three Valley Museum and Choctaw Casino & Resort. For those looking to escape into nature's playground, Durant provides the perfect destination. With so many outdoor opportunities available, you'll be sure to make lasting memories in this beautiful corner of Oklahoma.
Lawton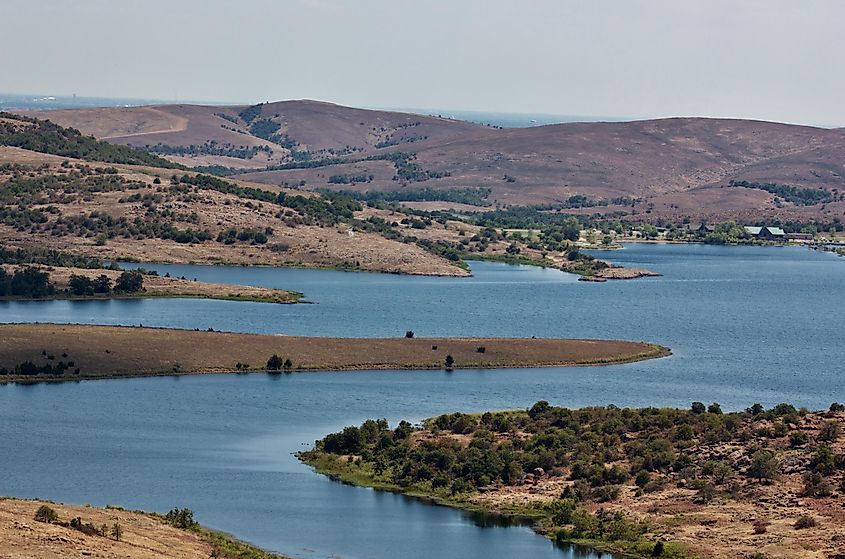 Sitting at the base of the Wichita Mountains in southwestern Oklahoma, Lawton is an ideal destination for outdoor enthusiasts looking to get the most out of their visit. The city offers a variety of activities, from fishing to camping to rock climbing. There is many nearby lakes perfect for swimming or relaxing by the shoreline. And don't forget about the parks! You can picnic, birdwatch, or take a leisurely stroll along one of the trails.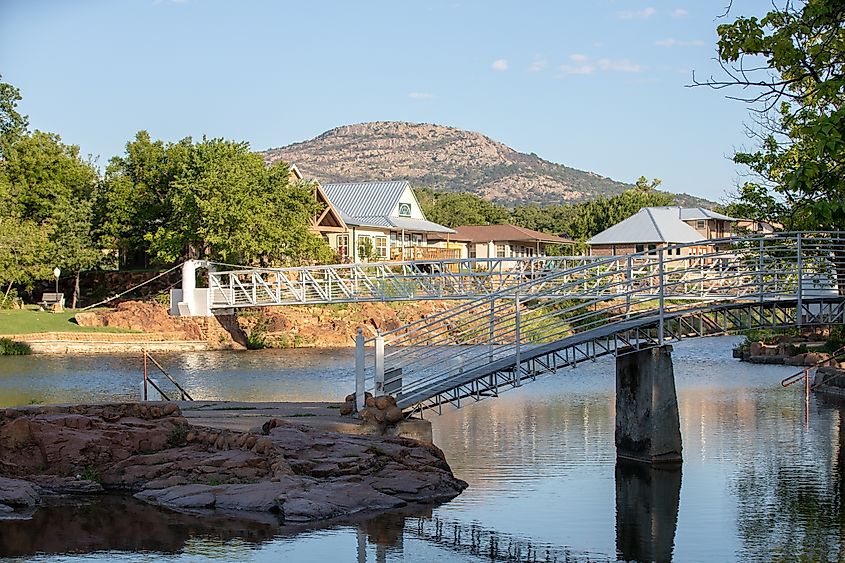 The Comanche National Museum is located in Lawton and provides visitors with a chance to learn more about religious practices, tribal customs, and military history of the area. You can explore artifacts from ancient times and modern exhibits featuring Native American art and craftsmanship. At the Cultural Center, visitors can take a journey into the past and learn more about regional Native American culture.
Eufaula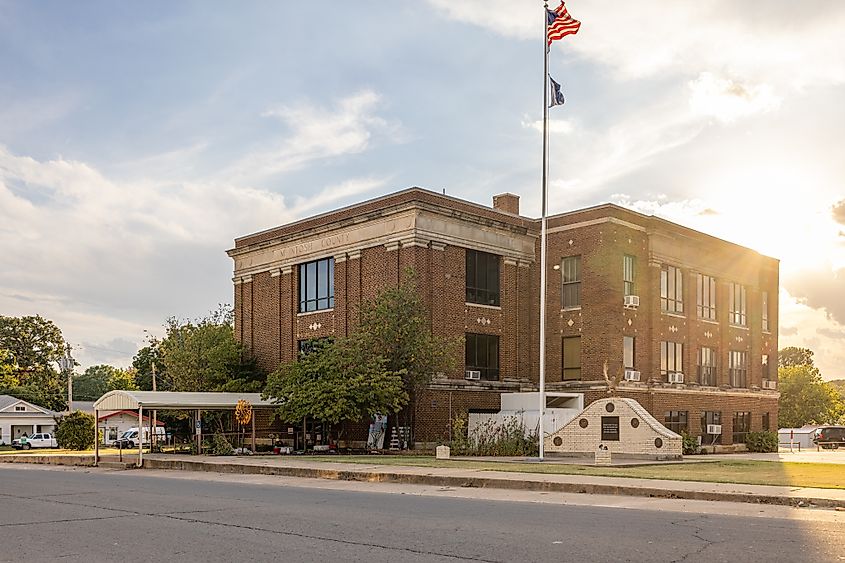 Eufaula is the perfect destination for those looking to explore some of the area's unique history. Take a walk-through downtown Eufaula and experience its many historic streets full of unique shops, restaurants, and attractions.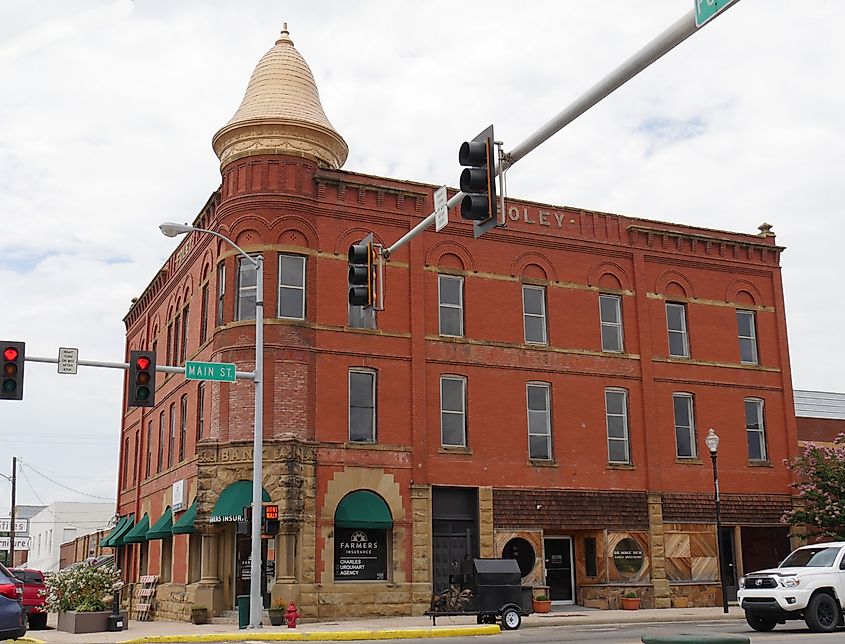 Stroll along Main Street to take in the sights and sounds of this quaint town or visit nearby locations to see Civil War era buildings. There are also plenty of other activities available, such as fishing and boating at nearby lakes, camping at Lake Eufaula State Park, or swimming in the lake during warmer months. No matter what you choose to do here, you'll be sure to have a great time exploring Eufaula.
Yukon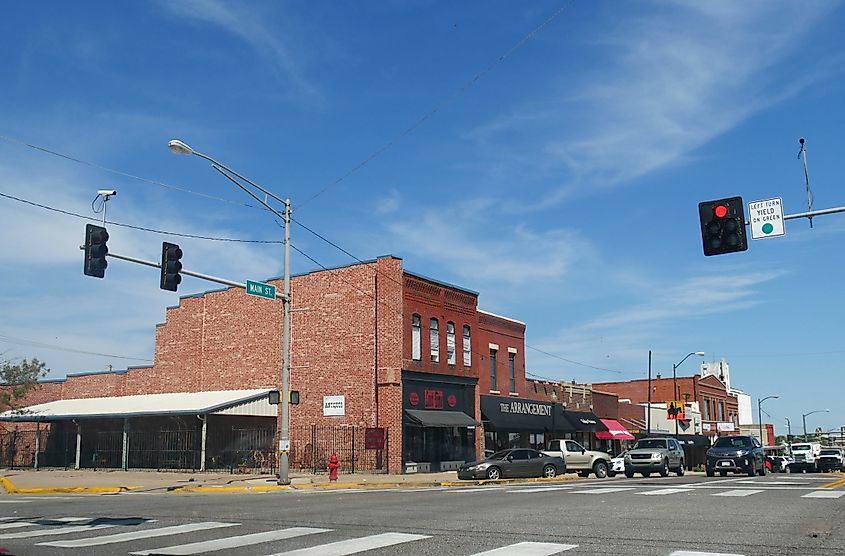 Yukon, located just outside of Oklahoma City, is a quaint, small town that is filled with charm and character. The downtown area offers visitors the chance to explore unique boutiques and art galleries while also enjoying local breweries and eateries. For those looking for outdoor activities or wildlife exploration, Lake Overholser, located nearby, provides opportunities for fishing, horseback riding, hiking trails, and nature walks. With its friendly community vibe and outdoor attractions, Yukon is the perfect destination for anyone wishing to experience a different side of Oklahoma.
Broken Bow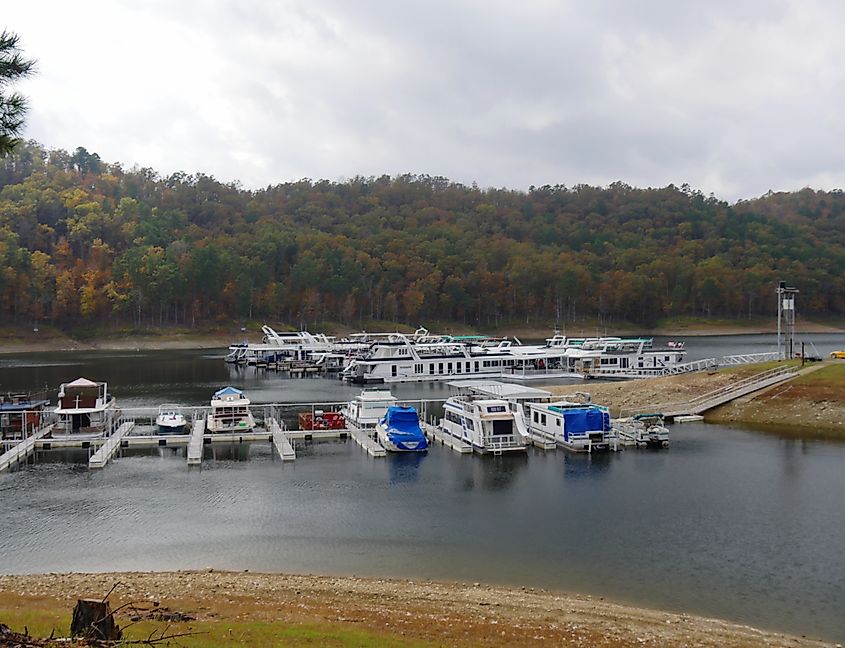 Visitors to Broken Bow, located in McCurtain County, can experience a unique blend of history and modern outdoor recreation. The town is home to the beautiful Beavers Bend State Park, which offers a variety of activities for visitors such as fishing, horseback riding and canoeing.
You can also spot bald eagles or explore the pine forest trails. There are plenty of other attractions, including Cedar Creek Golf Club, with its challenging golf course offering spectacular views. Whether you're looking for an exciting adventure or just want to relax in nature, Broken Bow provides the perfect setting for both!
Pawnee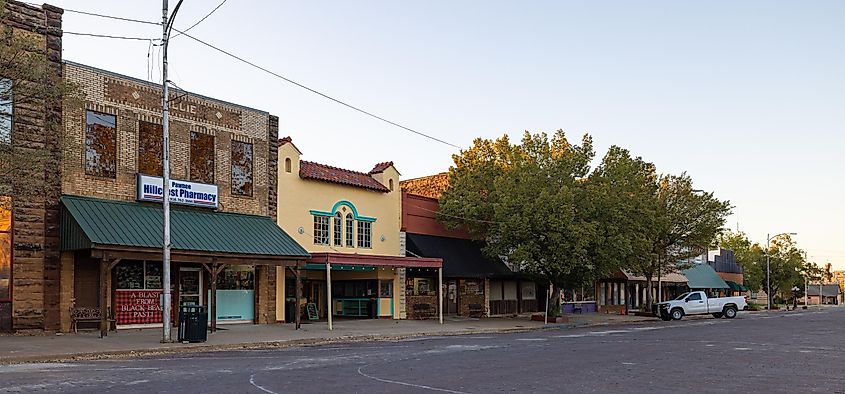 Pawnee is the perfect destination for visitors, looking to explore the beautiful and historic land of the Pawnee tribe. Located just 90 minutes north of Oklahoma City, this charming town offers a wealth of activities and attractions that make it an ideal place to visit.
Take a step back in time with a tour of some historical sites located in and around Pawnee. Visit Main Street, where you can visit stores that have been around since the early 1900s. Feeling lucky? Check out the Stone Wolf Casino, where you can take your chances at slots, table games or pull tabs. For a more cultural experience, visit the Pawnee Bill Ranch and Museum to learn about the history of Pawnee and its impact on the region's culture.
Woodward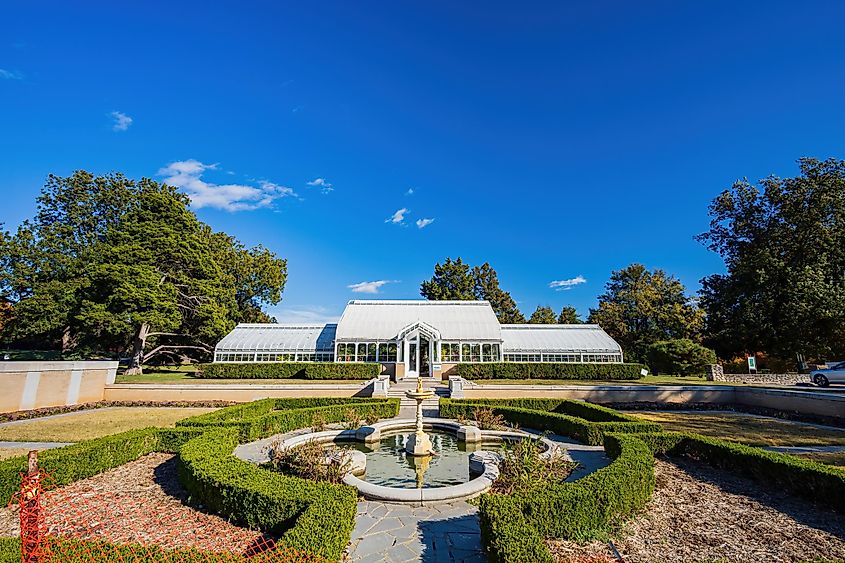 Woodward is one of the most charming towns in the state. With its unique and vibrant culture, it's no wonder why so many flock to this city to soak up its art, music, and local flavors. Visitors can explore a variety of galleries and stores showcasing everything from Native American artifacts to contemporary works of art. Live music performances provide an opportunity to appreciate some of the region's best talent while sampling local restaurants offers visitors a taste of Woodward's delicious regional cuisine.
For a deeper dive into the region's history and connection with Native Americans, be sure not to miss out on visiting The Plains Indians & Pioneers Museum. Alternatively, the Woodward Arts Theatre & Jose Adams Cultural Center offers art related programs that are sure to provide a unique and enriching experience.
Guthrie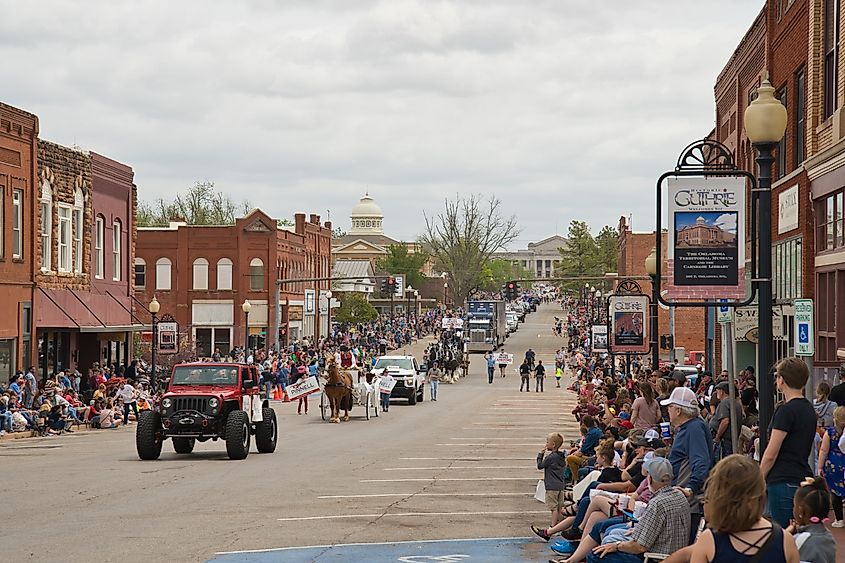 Guthrie, located in Logan County, is a charming town with a rich history. It was designated as Oklahoma's first capital city from 1907 to 1910 and much of the historic district has been carefully preserved. Visitors can admire the unique architecture along the brick-paved streets or explore several attractions such as the Territorial Museum complex, State Capitol building, or Pollard Theatre.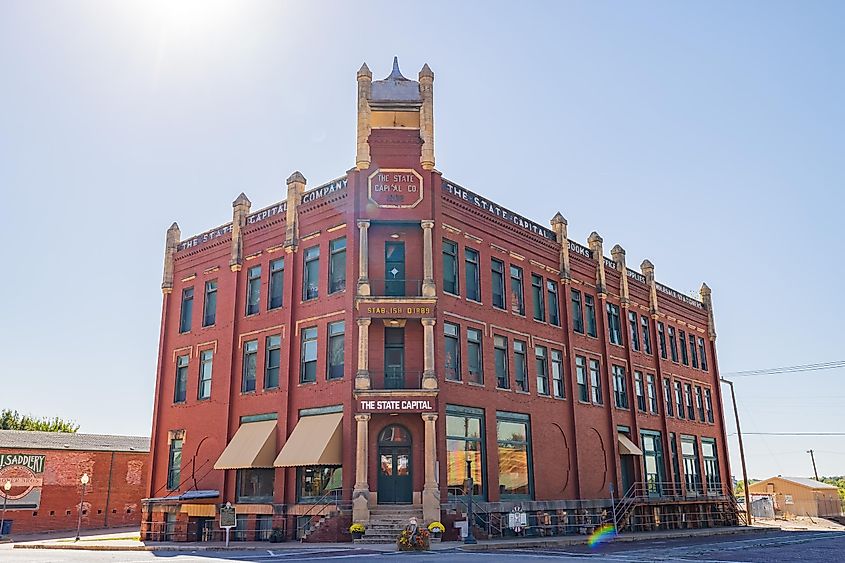 In addition to these historical sites, Guthrie also offers an array of antique stores, restaurants, and galleries for visitors to enjoy. Whether you're looking for a slice of history or just want to explore some interesting places in Oklahoma; Guthrie is definitely worth a visit!
In Summary
With its diverse array of experiences, Oklahoma offers something for everyone. Between the outdoor fun and picturesque towns, you can rest assured there is no shortage of ideas for your next adventure.
Embark down the scenic highways to a world full of vibrant Oklahoma flair and unforgettable memories that will last a lifetime. Don't forget to capture images of your trip with friends and family to create memories along the way. From sprawling lakes to towering mountains, Oklahoma's beauty is waiting for you! So, what are you waiting for? Pack your bags and head on out -- Oklahoma is calling!