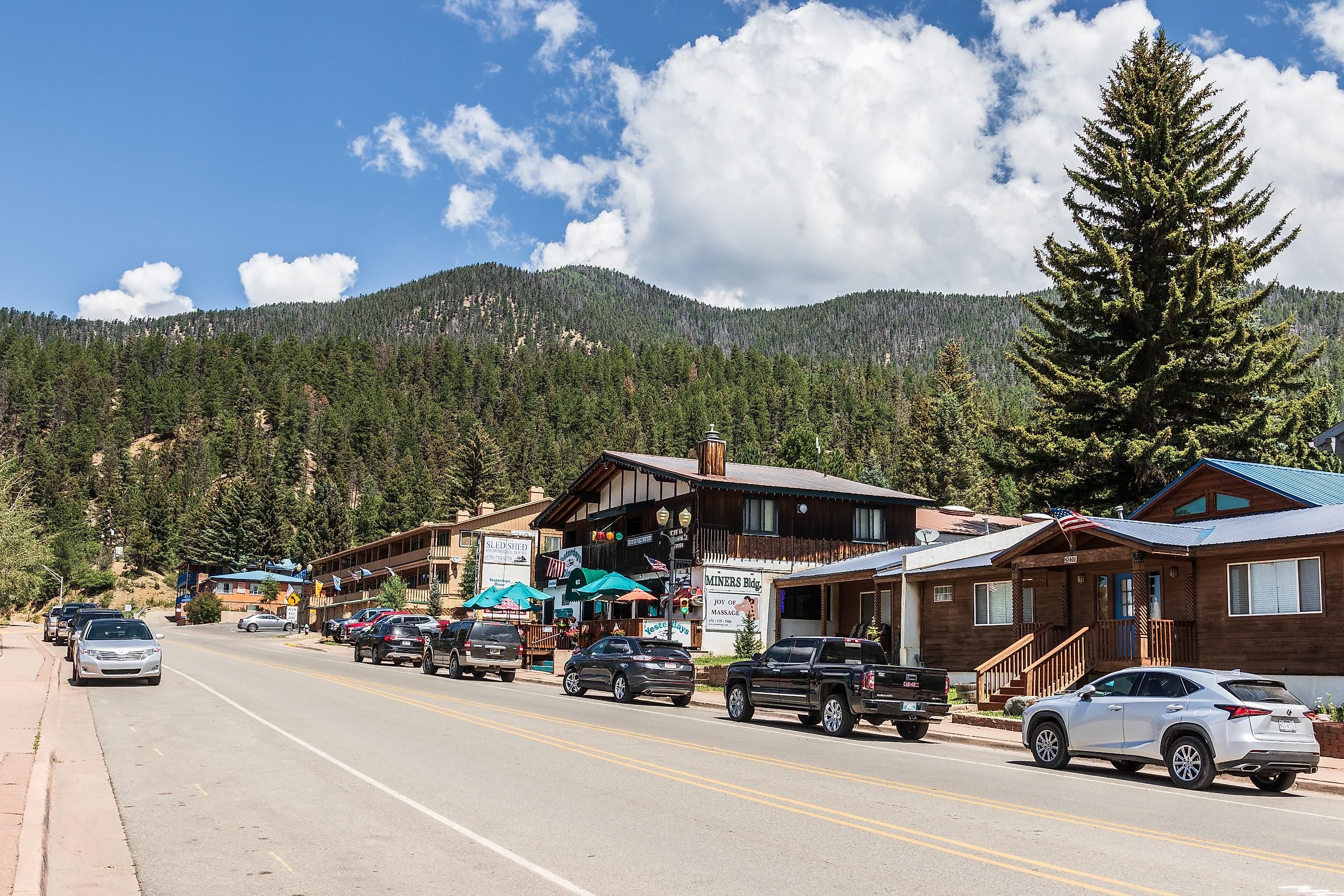 9 Most Beautiful Small Towns In New Mexico You Should Visit
New Mexico is a standout gem in the United States. Contrary to popular belief, it's not just some empty barren desert. In fact, this state is known as "The Land of Enchantment." It has mountains that peaks at 13,000 feet and includes a plethora of memorable destinations for all tourists. This state is loaded with enchanting landscapes – think white sand dunes that could pass for arctic snow, and size-wise, New Mexico's expansive land even surpasses that of Poland. Once you see its awe-inspiring natural beauty, warm weather, rich culture, and bustling towns, you'll get why people become enchanted with this unique state.
Santa Rosa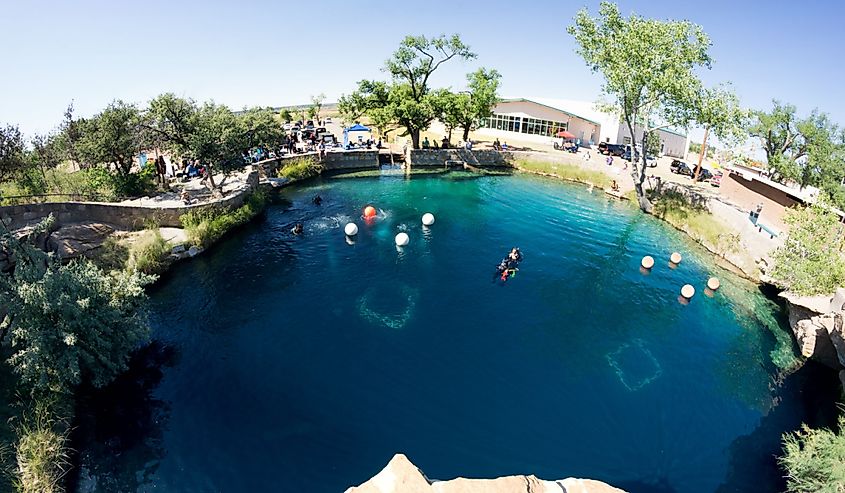 Despite being in the heart of the desert, Santa Rosa features numerous bodies of water and lakes around its proximity, offering an oasis-like feel. One of the most popular attractions in the area is the Blue Hole, a popular 80-foot-deep pool located on the edge of town that attracts numerous divers and swimmers each year. And if vintage cars spark your interest, you will not want to miss the Route 66 Auto Museum. Spanning 10,000 square feet, this former armory of the 45th Army Reserve now displays beautiful, rare antique vehicles for enthusiasts to see. Santa Rosa is full of history too — tourists can explore the old "Trail of the Forty-Niners." In 1849, hundreds of thousands traveled to California who were allured by the gold rush, with many using this alternative route to get there. Lastly, just a quick 16-minute drive away, you'll find the Santa Rosa Lake State Park – a perfect spot for fishing and slashing through the beautiful waters, or camping out for the night underneath the starry galaxy. 
Taos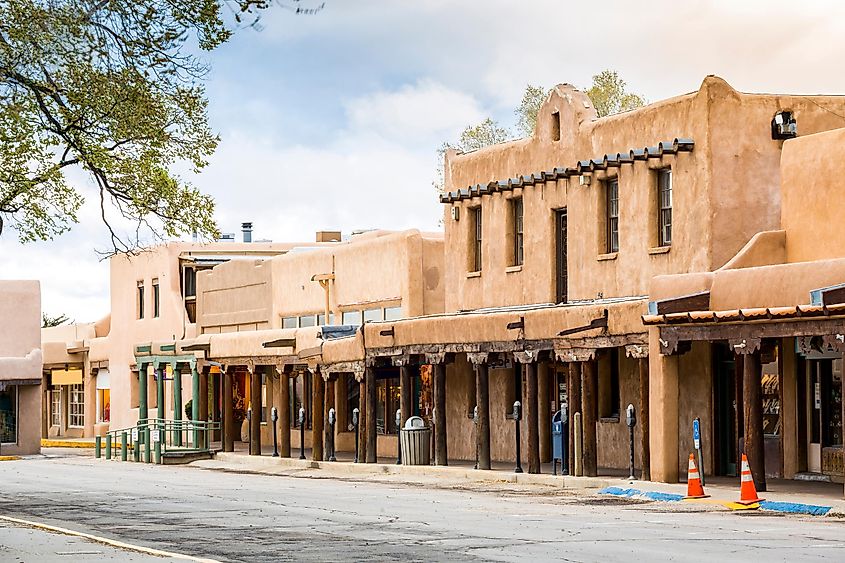 Taos is a mesmirizing town and features the historic Taos Pueblo, a UNESCO World Heritage site — where some of the structures were built between 1000 and 1450 A.D. and were constructed with simple materials like mud and straw, giving tourists a profound sense of history and connection to the land where the Pueblo people lived and continue to live. But there's more; another popular destination in Taos is the Rio Grande Gorge Bridge, which stands at a mighty 565 feet above the river —  furthermore, the Gorge Bridge isn't just your run-of-the-mill bridge, it ranks among America's top 10 tallest bridges. While on top, you will be exposed to breathtaking mountains, vast plains, and untouched nature's wonders.
Roswell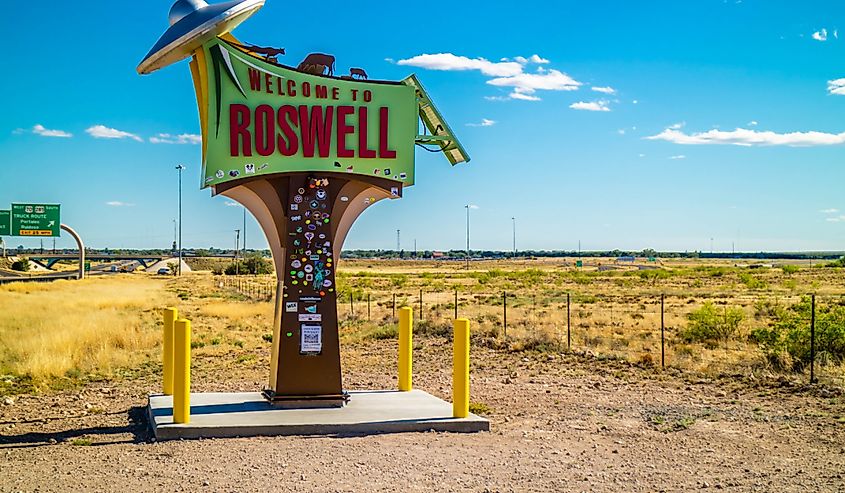 If this town's name rings a bell, it could be due to the notable "Roswell incident of 1947." In this event, a rancher found mysterious debris near Roswell that many believe were remnants of an alien craft, which the government attempted to cover up. This famous incident has influenced various media projects in the form of films and music. And Roswell has not shied away from its unique connection to UFOs; in fact, it proudly labels itself the UFO capital of the world, each year bringing tourists to blast out in the "UFO festival" that features music, food, photo opportunities, and neat souvenirs to take home. Aside from UFOs and aliens, Roswell has other venues for tourists including the Spring River Zoo, which covers an enormous 34 acres and around around 100 animals. And just a short 21-minute drive, you can visit the picturesque Bottomless Lake State Park. Here, the stunning blue waters are so colorful they appear bottomless (hence the name) and is a perfect spot for kayaking, fishing, or a picnic.  
Aztec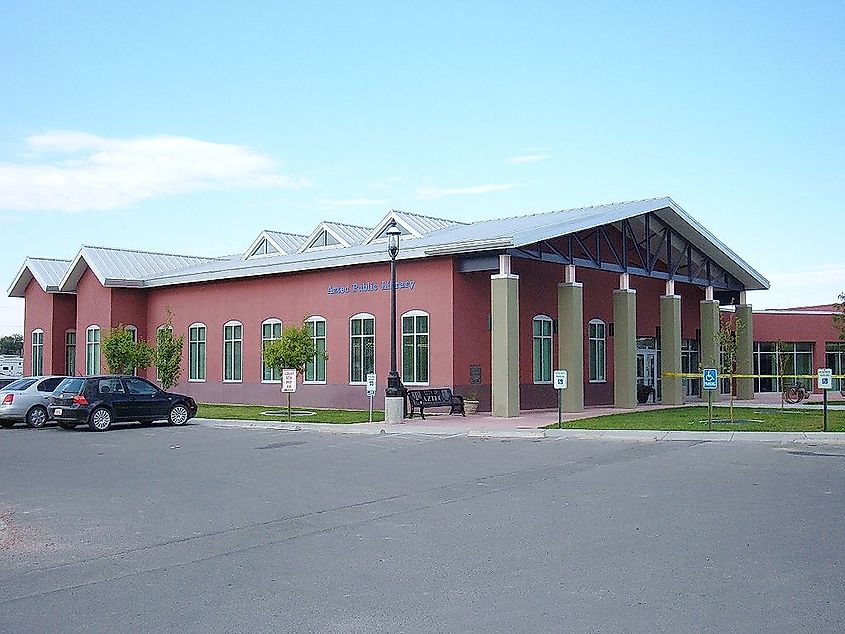 This town is not just home to a national monument, like Taos, it's also home to a UNESCO World Heritage site — the Aztec Ruins National Monument, which brings 45,000 tourists every year, once housed the Pueblo Indians back in the 12th and 13th centuries. The structures were at one point in time essential centers for ceremonies, trade, and political symposiums. But if history isn't your sole passion, Aztec also offers other fun adventures. For adrenaline junkies, a stop by the Aztec Speedway to witness thrilling races will suffice. Or, if you prefer a more relaxing option, you can take a soothing self-paced walk by choosing one of the many available trails. 
Silver City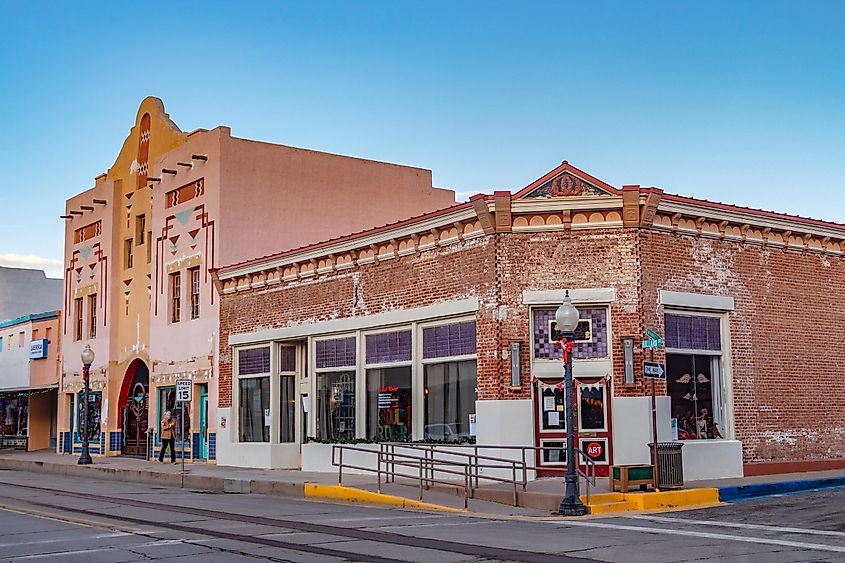 Silver City boasts a rich history. This town was once home to "Billy the Kid, " a legendary figure from the wild west days. But don't let that scare you. This vibrant town is friendly and has a history far beyond one individual. Its roots date back to 1870, with its moniker stemming from silver deposits discovered nearby — eventually spurring the town's establishment. Interestingly, mining still remains a significant industry in the town's economy. The heart of Silver City pulses in its bustling downtown core, where tourists can visit various eateries and theaters. A standout is the historic Silco Theater, which first opened 100 years ago in 1923 — today, it opens its doors to all movie lovers where they enjoy classical films and even concerts. Another standout spot is the Gila Cliff Dwellings National Monument, these cliffs once provided shelter for the Pueblo and Mogollan people and what's more, it's in the heart of the Gila National Forest, offering visitors spectacular journey views of the natural landscape. 
Red River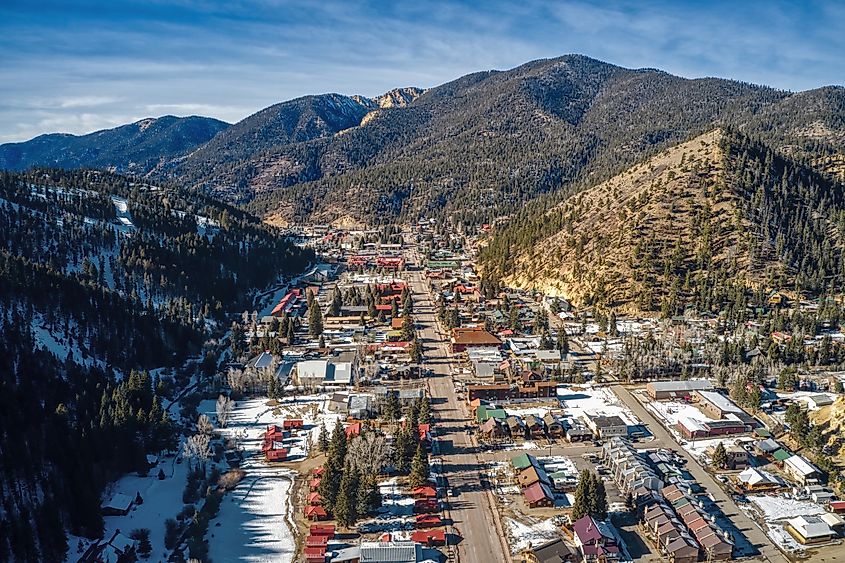 Originating as a 19th-century mining hub, Red River prospered due to its rich deposits of gold, silver, and copper. But by the 20th century, tourism had taken over the minind industry and became the town's main source of bread and butter. As a tourist town today, Red River comes alive during Winter thanks to mint conditions for skiing, snowboarding, and snowmobiling. Come summer and Fall, it's a hotspot for hikers, cyclists, and horseback riders. Its trails are a special highlight that's suitable for hikers of all levels, who wish to get a glimpse of the breathtaking views that features thousands of trees and enourmously tall mountains. If you're lucky, you might even encounter some wildlife in the area, which includes mule deers, elks, and bighorn sheeps. 
Los Alamos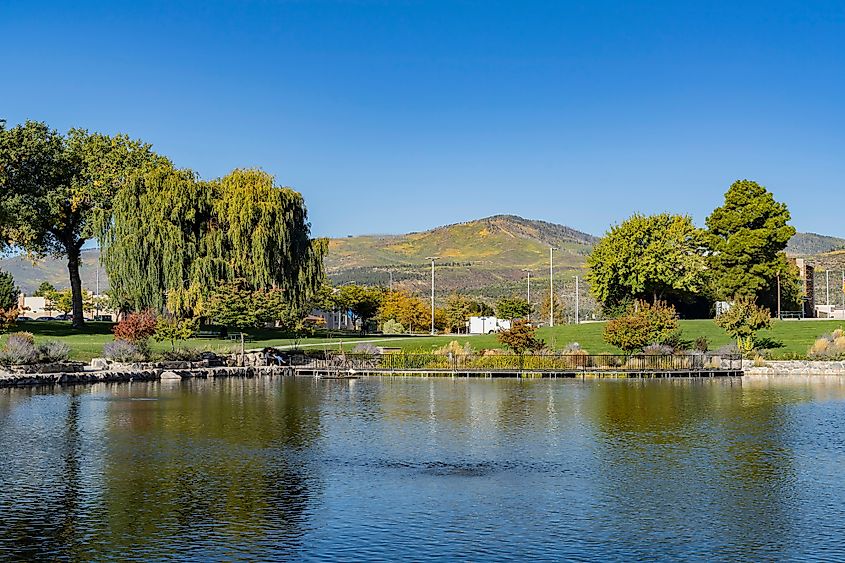 Los Alamos is an important town that served as an important research location, where some of the most consequential scientific discoveries in human history was made. It was here where the development of the atomic bomb occurred, a cornerstone of the Manhattan Project during World War II. Embracing its past, Los Alamos is home to tons of museums and research centers, promising an enriching and educational visit. The recent success of the "Oppenheimer" film shines a spotlight on the Oppenheimer House in Los Alamos, which once housed Dr. J. Robert Oppenheimer. Furthermore, Los Alamos also provides tons of options for nature lovers. For example, the Los Alamos Nature Center entails a unique wildlife observation room and engaging exhibits, which draws around 40,000 visitors annually. And make sure to check out the Fuller Lodge Art Center, a hidden gem that's a must-visit stop for art and cultural events. Their next upcoming Fall Arts and Crafts Fair is happening later this month, on September 30th.  
Alamogordo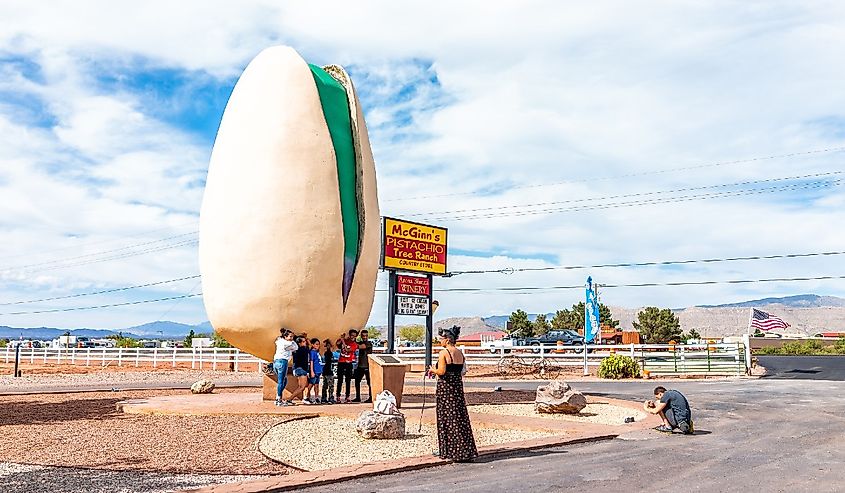 This town and the area around it has been inhabited by humans for 11,000 years. Alamogordo boasts rich historical and cultural roots, promising an experience you'll treasure forever. The White Sands National Park is a must-see. As the name suggests, the sand at this magical park is so white, you might even mistake it for snow! Visitors can indulge in various activities here; including camping, hiking, and even sledding. Another cool feature of Alamogordo is that it's home to the New Mexico Museum of Space History, where visitors can see a plethora of artifacts related to space flights and all things space. What's more, it even includes the esteemed International Space Hall of Fame. 
Mesilla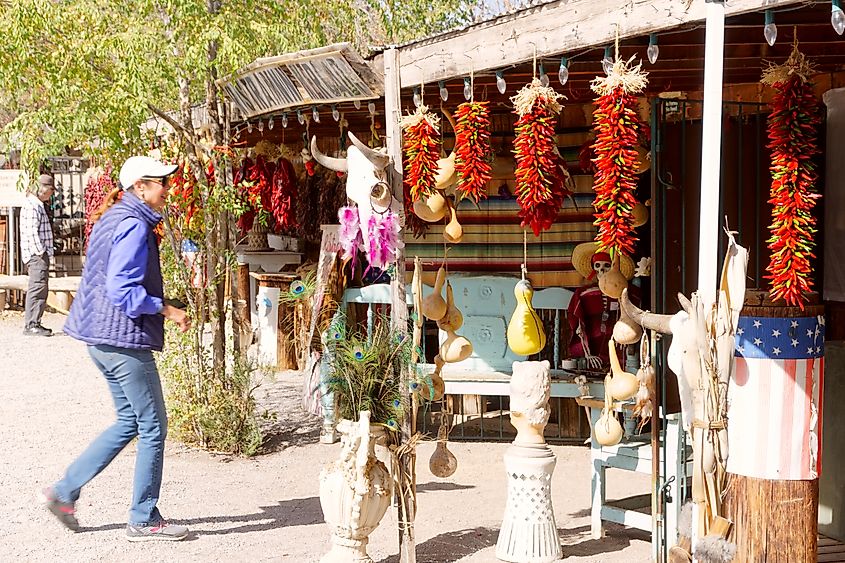 This charming town is recognized as one of the most historically significant towns in all of New Mexico. Its history dates back to the 1800s when it was the epicenter of political squabbles between competing powers who sought to take control of it. But today, Mesilla is peaceful quiet town that boasts tons of eateries and local cafes. Among them is the popular Rincon de mesilla, a stylish coffee house and artisan market adorned with wooden furnishings and hand-made crafts. And not too far away is the Mesilla Plaza, a prominent spot that's recognized as a National Historic Landmark thanks to its pivotal role in the state's history. Another tourist favorite is the Fountain Theatre, which holds the title as the state's oldest theater having opened in 1905 and interestingly, it's also around the corner from same jail that once held Billy the Kid. 
Conclusion 
In conclusion, between the rich history and fairy-tale landscapes these New Mexico towns have to offer, there is no doubt you will leave this unique state with unforgettable memories, since they all boast something special — be it the jaw-dropping beauty of the White Sands National Park, or the prestigious title of being designated a UNESCO World Heritage site, the Land of Enchantment will mesmerize, you one way or another.