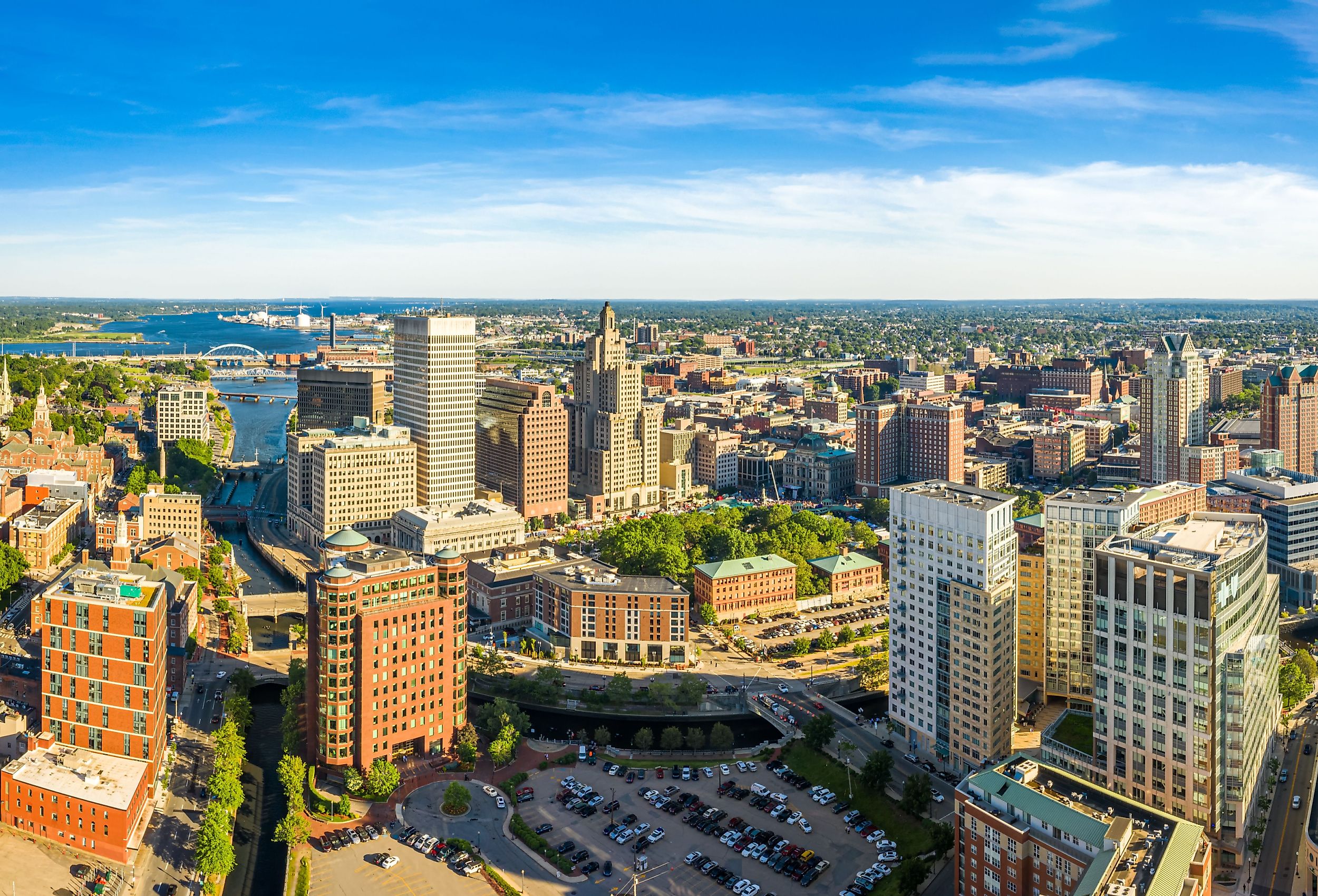 9 Most Beautiful Cities In Rhode Island
Being the smallest state by area in the huge country of the United States of America can come with some setbacks, but one setback Rhode Island has never suffered from is its lack of beauty. With gorgeous coastal towns perfect for boating and walking along sandy shores, travelers must ensure they do not skip over this majestic and naturally gorgeous state full of lovely towns and dense cities packed with fun. With so many marvelous communities, Rhode Island will be a memorable visit for all. Whether visitors prefer nature or city fun, no one can deny the state's natural beauty offered to it by the picturesque Atlantic Ocean and stunning forests! Continue reading to discover the beautiful cities Rhode Island has to offer.
Providence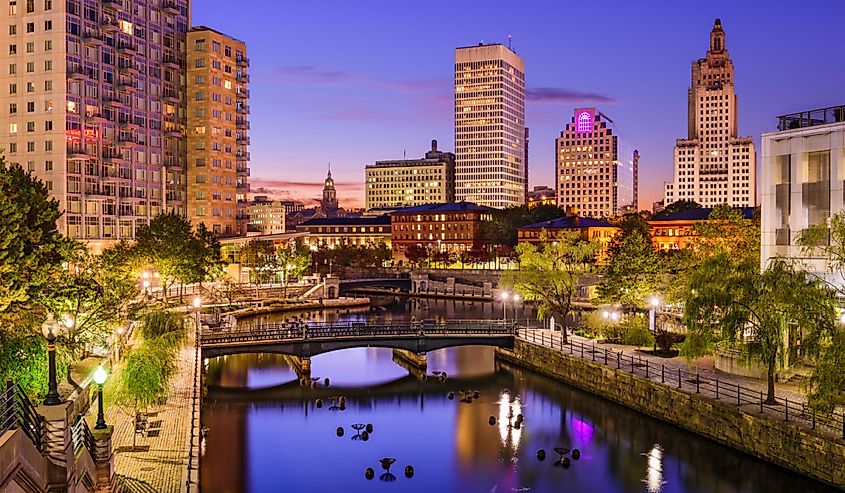 Taking its place as the capital of Rhode Island, Providence is home to 190,934 people, also maintaining its position as the most populous city in Rhode Island. Settled in 1636 by a puritan man by the name of Roger Williams who condemned the confiscation of land from the Narragansett Indigenous Tribe and advocated for the separation of church and state.
Today, Providence is the third most populous city in New England. With a cultural love of coffee Providence has over 25 doughnut shops per 100,000 people; one of the highest donut and coffee shops per capita of any of the cities in the US! Providence is a beautiful city with amazing architecture dating back to the 1800s. Some historical sites and best places to visit include The 1856 Mowry-Nicholson House, Waterplace Park, Roger Williams Park, and The First Baptist Church in America. Visitors will love this gorgeous city nestled on the water.
Cranston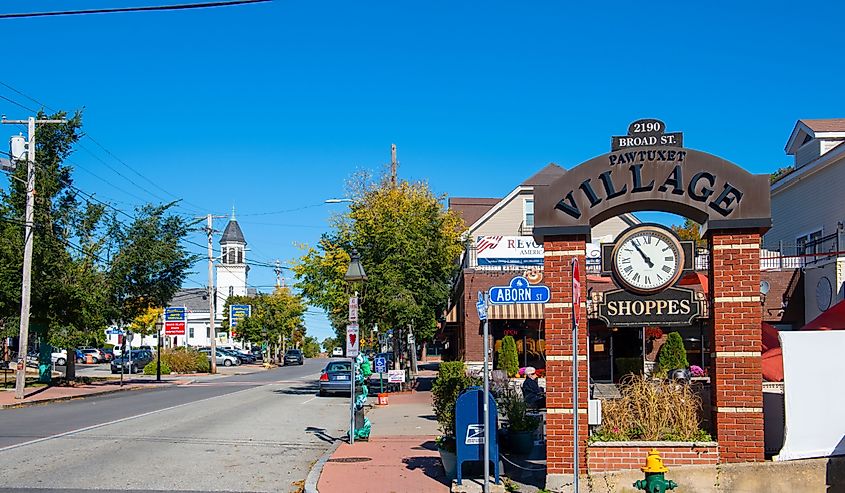 Cranston, formerly known as Pawtuxet, is a beautiful city with lots to offer in terms of quality of life. Home to 82,934 people, beating out Warwick by a small margin, Cranston is the second largest city in Rhode Island. Originally inhabited by the Narragansett Indigenous people, Roger Williams bought Cranston from the indigenous peoples of the area in 1638, and the town was officially incorporated in 1754. Today, Cranston is home to beautiful buildings, a picturesque shoreline, and many lovely lakes, forests, and rivers. Some amazing attractions to visit are Garden City Center which is a mall with beautiful architecture, and Pawtuxet Village which is full of history, architecture, and great shops.
Warwick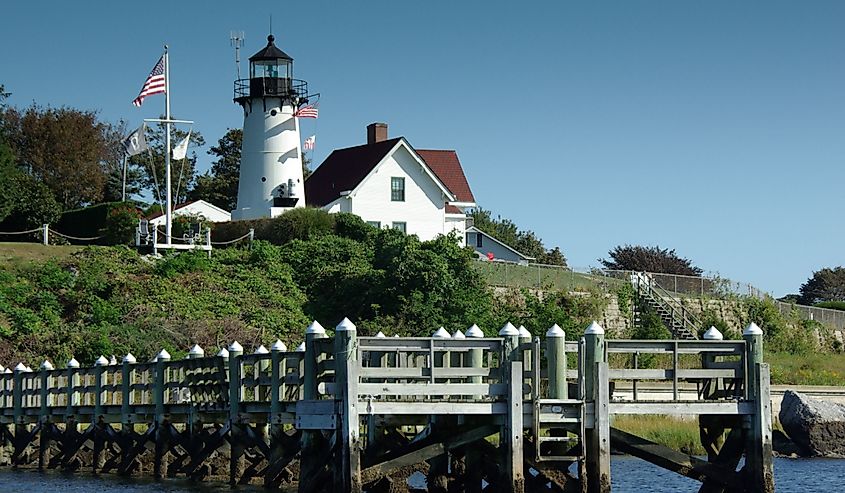 With plenty of gorgeous state parks, lovely architecture, and beautiful museums packed with knowledge, Warwick is one of the most beautiful cities in Rhode England. Placing as the third most populous city in Rhode Island; Warwick is home to 82,823 people, just shy of second place. For nature lovers, long walks on the beach and beautiful views the Rocky Point State Park is sure to please. With green grass, clean trails, and a shoreline painted upon the horizon, this park is a leading attraction for Warwick. Another stunning park is Goddard Memorial Park; any nature lover would be in heaven in the lovely city of Warwick.
Pawtucket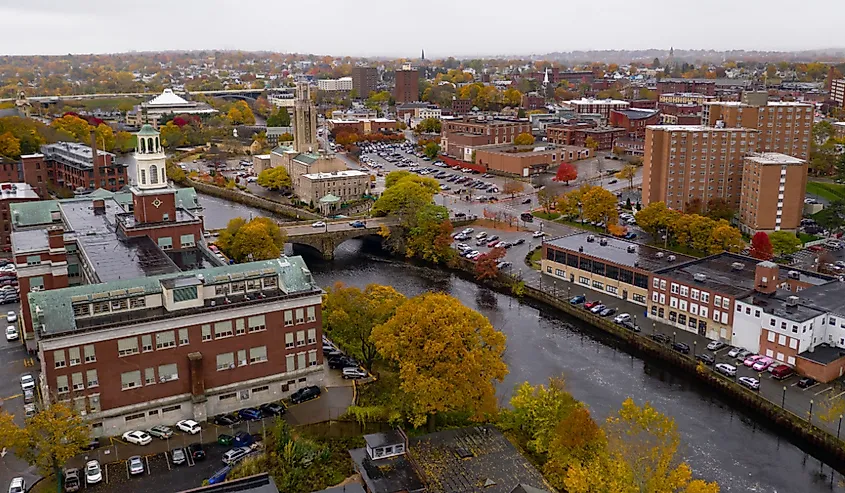 Settled in Providence county and home to 75,604 souls; Pawtucket takes place as the 4th largest city in Rhode Island with classic and historically significant architecture reminiscent of the age of its conception. Prior to the domination of European settlers of the region; the Pawtucket area was one of the most numerously populated regions in New England. The Indigenous peoples of the region included the Pawtucket tribe, the Mi'kmaq, Wamesit, Pascataqua, Pennacook, and other indigenous people groups of the area. The first European settler in the area was Joseph Jenks who came from Lynn, Massachusetts. After purchasing about 60 acres in the area; specifically around Pawtucket Falls; he developed a sawmill and forge in 1671.
Due to this interesting mix of both indigenous and European history, Pawtucket has lots to offer in terms of its beautiful nature and stunning architecture. Some notable areas are Old Slater Hill National Historic Landmark, offering beautiful nature, and the Electromagnetic Pinball Museum and Restoration for endless pinball fun.
East Providence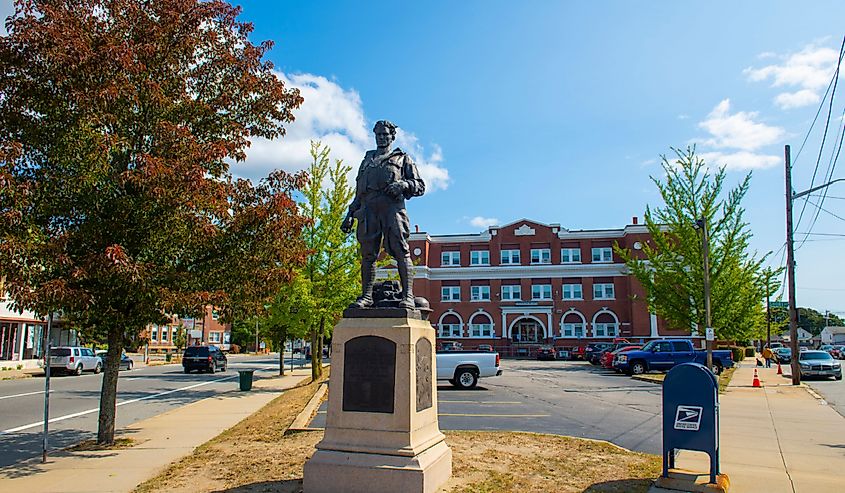 Home to beautiful natural green areas and lots of classic historic fun, East Providence is a great option for travelers looking to stay in a beautiful town. East Providence was first established in 1862 which solidifies the fact it has an interesting history. Nestled between the Providence and Seekonk Rivers, East Providence has loads of beautiful natural areas to bike, drive, or walk. Meanwhile, for those into history, East Providence offers the amazing Cape Verdean Museum which is a modest space offering a diverse collection of artifacts, photographs, maps, and crafts donated from all over the world to educate on the history of Cape Verdeans and Cape Verdean Americans. Another lovely attraction is the Crescent Park Looff Carousel and for nature lovers, Sabin Point Park.
Woonsocket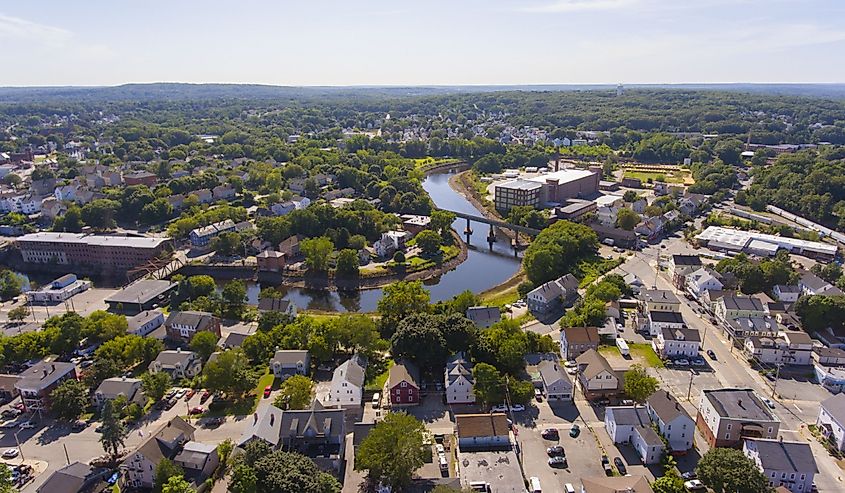 One of Woonsocket's key features is its unique and gorgeous architecture and attractions! Although small, this town sure leaves its mark on Rhode Island with a small yet diverse population home to a sizeable Hispanic population and a historically large French population. Travelers will not come across many towns like Woonsocket! Originally inhabited by three indigenous tribes; the Nipmuc, Wampanoag, and Narragansett, it was possibly called Woonksechocksett, meaning "fox country."
With lovely attractions such as the St. Ann Arts and Cultural Centre which has architecture compared to iconic churches in Europe, travelers will fall in love with its painted murals which use bright pigments and intricate linework. Another top attraction is the Stadium Theatre Performing Arts Centre and Conservatory. Situated in a unique building full of life, lights, and color, it is perfect for not just visiting and observing the talents of whom perform there but for photos in front of it as well, to remember forever.
Cumberland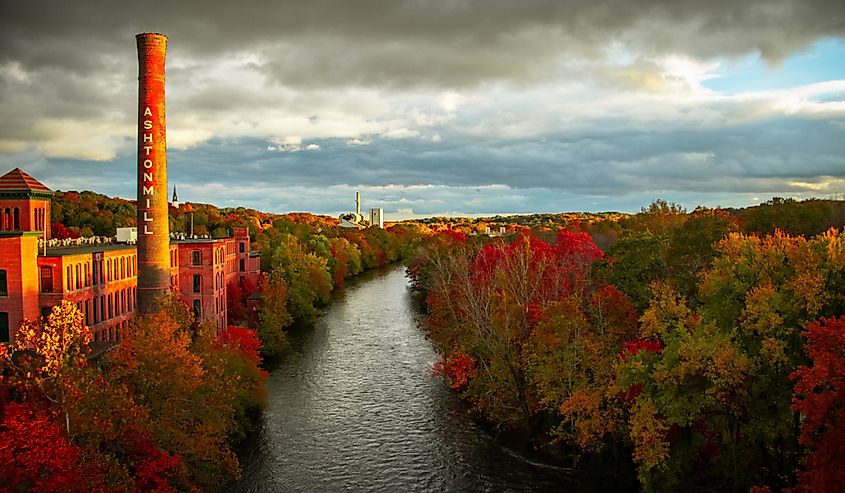 Covered with euphorically gorgeous vineyards, stunning rushing rivers, calming bikeways, and beautiful farms, the quaint yet promising town of Cumberland, Rhode Island is a must-stop destination. Perfect for a tranquil getaway, the attractions offered here are well worth the visit. Settled in 1635, Cumberland is an old historic town, and is stunning, especially in the fall months.
Visitors have to stop by the must-see Diamond Hill Vineyards. The Vinyard is home to a warm atmosphere, caring customer service, and delectable wine! The brilliant green rows of plants and crisp blue sky is the absolute dream for those looking to take calming walks in nature and taste wine. After picking up a bottle of wine, for hungry travelers, Phantom Farms is a highly recommended location. The farm offers pies and other baked goods as well as apple picking during apple season. Just like Diamond Hill, Phantom Farms has beautiful scenery sure to satisfy those who visit.
Coventry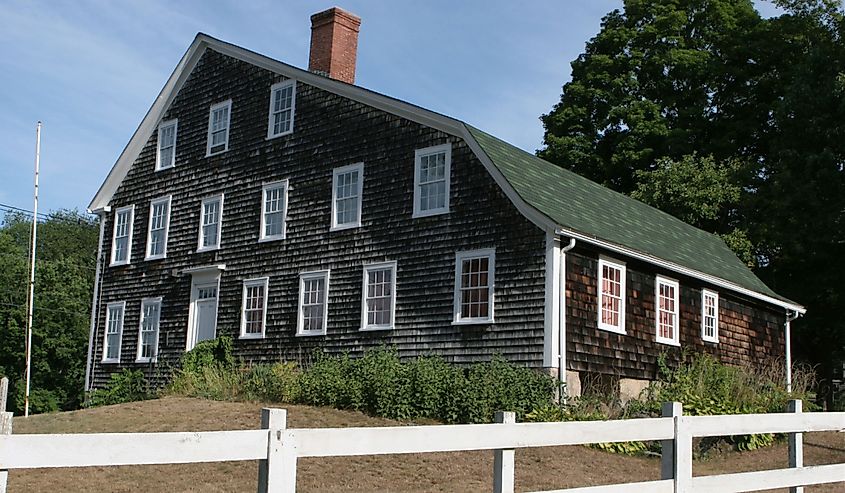 Nature is definitely one of Coventry, Rhode Island's best qualities. With many nature-focused attractions offering charming vineyards, wildlife refuges, meaderies, and relaxing spas, nature lovers will adore this delightful town home to just over 35,000 people. For those visiting during summertime, Johnson's Pond is a popular spot for fishing and watersports such as waterboarding. Carbuncle Pond is also popular for freshwater fishing.  For visitors looking to take a refreshing walk in the fresh outdoors; George B. Parker Woodland, owned by the Audubon Society of Rhode Island, provides several gorgeous hiking trails. The woodland caretaker's home dates from the mid-18th century.
New investments in the town include Coventry Greenway, which is a pedestrian and lovely bicycle path built on the old New York, New Haven, and Hartford Railroad right-of-way and part of the East Coast Greenway, a trail spanning from Maine to Florida. The Coventry Greenway travels 15 miles from the state line of Connecticut to the West Warwick town line. This greenway has most recently undergone a substantial renovation and has reopened to the public as a cycling, walking, and horse trail.
Newport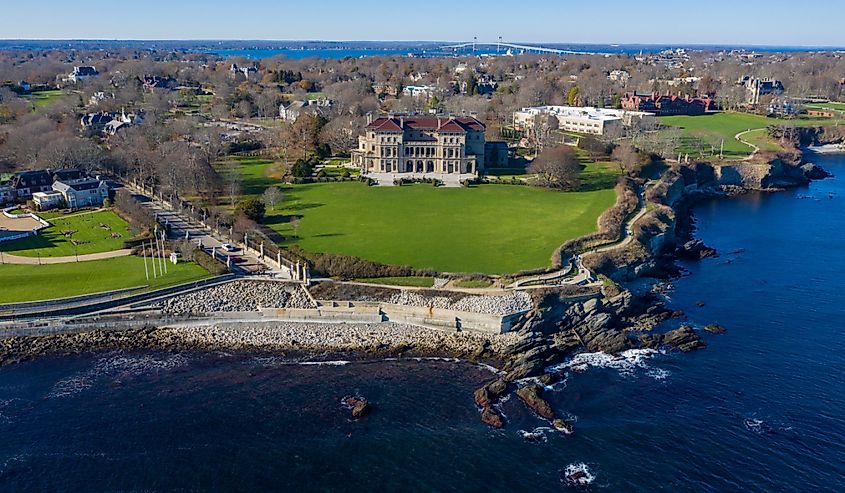 Newport is a coastal town in Rhode Island popular for boating and for hosting America's Cup. Nestled upon Aquidneck Island along the Atlantic Ocean, Newport is a gorgeous city with loads to do varying from museums to ocean fun. Boredom is seldom experienced when visitors stroll along the beautiful streets of this underrated town.
One popular attraction is The Breakers which is a magnificent museum located on 14 acres of gorgeous coastal land on the Atlantic Coast. Adorned by beautiful architecture and lots of history, this spot is picture worthy. Next up are beautiful natural attractions like Cliff Walk, a historic and stunning nature walk along the ocean. If that is not enough for nature lovers, there is also Ocean Drive, Fort Adams State Park, and then historical locations like The Elms and Marble House mansions, and much more to see the true beauty of the marvelous state of Rhode Island!
Despite being often famous for the cartoon Family Guy, or being so small, Rhode Island is lots more to offer, nestled along the ocean with loads of indigenous and American history. In terms of natural beauty, Rhode Island does not lack in that area. Whether boating or nature walks, you have all you need. Rhode Island is a state you should not just drive through. Rhode Island is called "The Ocean State" for a reason. Most towns on this list are in very close proximity to the great Atlantic, and with all the history that passed across the ocean, many attractions landed in this beautiful state.