Why Is Rhode Island Called An Island When It Isn't One?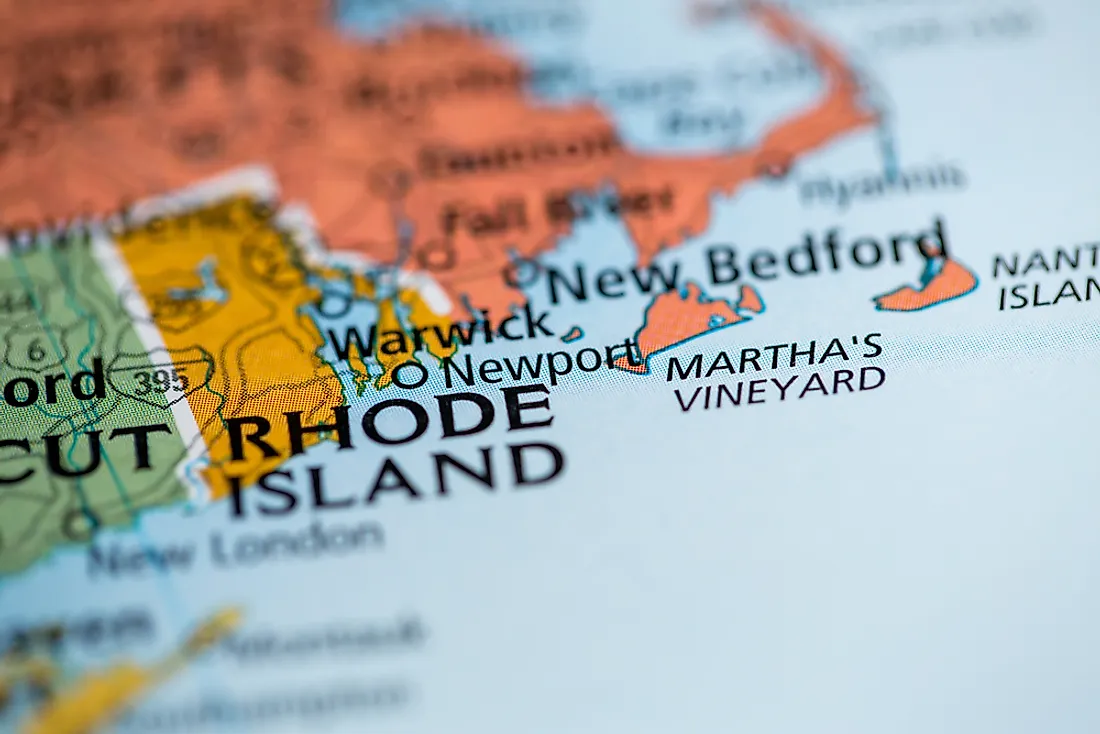 Is Rhode Island an Island?
Rhode Island is a state located in the New England area of northeastern USA. Rhode Island is bordered by a relatively short maritime boundary in the southwest with New York Fishers Island, Connecticut to the west, Massachusetts to the north, and the Atlantic Ocean. It is not an actual island.
Etymology
A major part of the state of Rhode Island is situated on the Unites States mainland despite its name. The official name of the state is Rhode Island and Providence Plantations which was adopted from the amalgamation of the four localities namely the Newport, Portsmouth, Providence Plantation and Warwick settlement. Providence Plantation was a colony established by Roger Williams in what is now present-day Providence, while Warwick settlement was appended to the Providence Plantation thus the plural Providence Plantations. The settlements of Portsmouth and Newport which are among the largest islands in the Narragansett Bay made up the Rhode Island colony which is now commonly known as Aquidneck Island.
Theories Behind the Name
While it is uncertain as to precisely how the island of Aquidneck acquired the name Rhode Island, there are several hypotheses. In 1524, Giovanni da Verrazzano, an Italian explorer serving under King Francis I of France recognized the existence of an island close to the crevice of Narragansett Bay, which he pointed out to resemble the Island of Rhodes, a part of modern day Greece. Other European adventurers that followed after could not accurately point out the island that Verrazzano had particularly noted, however, the settlers who later colonized the area presumed that it was the island of Aquidneck. The second theory involves the case of a Dutch explorer by the name Adriaen Block who traversed Aquidneck in the 1610s during one his explorations which were illustrated in an account of his travels in 1625. Adriaen Block described the region as an island of reddish appearance. Historians have attributed the reddish appearance as a result of either red clay or red autumn foliage on some parts of the shore.