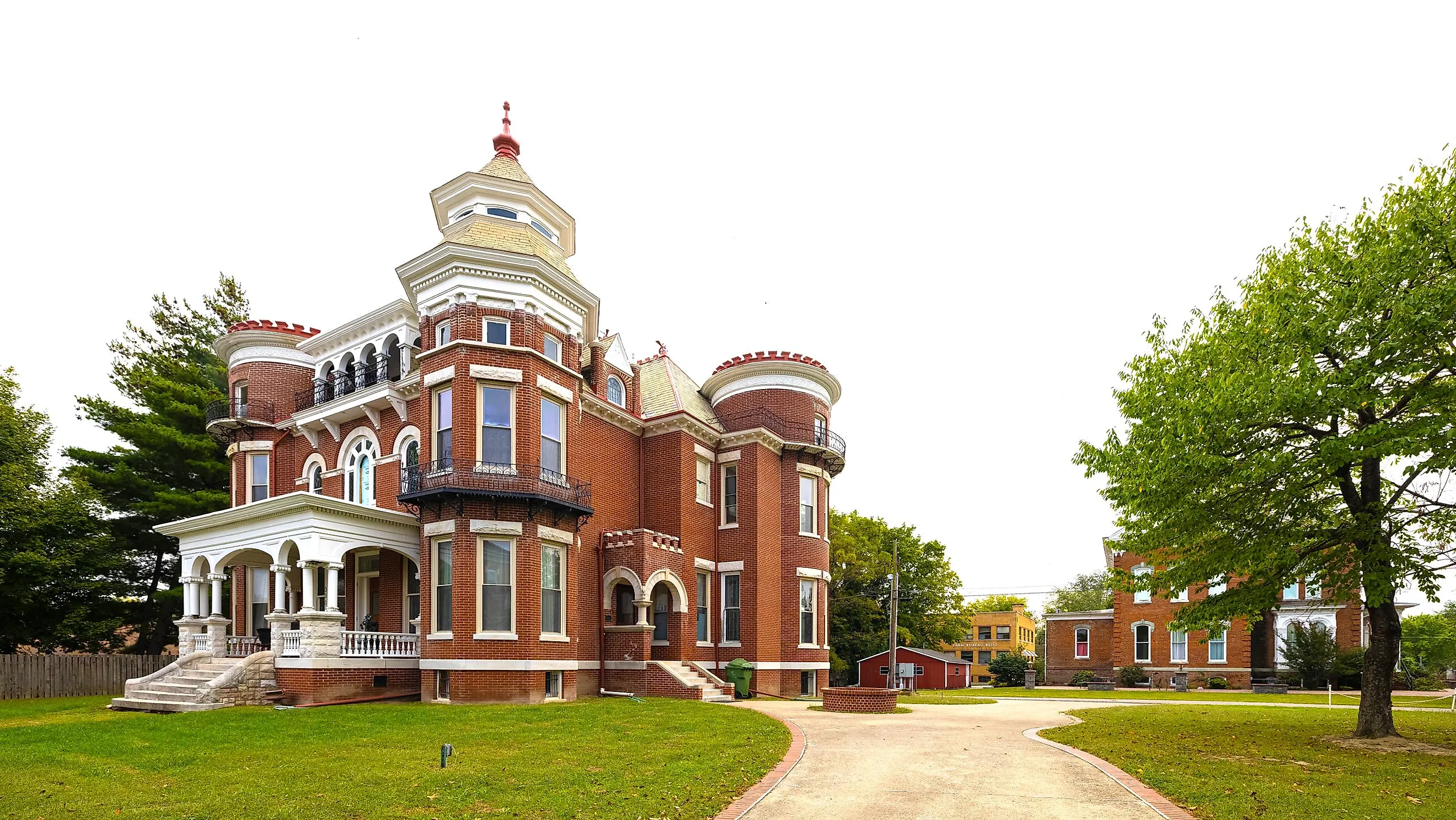 8 Oldest Founded Towns to Visit in Illinois
When people think of Illinois, they immediately may think of Chicago. America's 21st state is more than just Chicago's bustling streets and brightly lit skyline. There's a lot of human history to uncover in Illinois. Archeologists believe that humans lived in the state for at least 10,000 years, with communities like the Miami and the Illinois Peoples inhabiting the lands before the European arrival. History-loving tourists can discover Illinois' storied past by visiting some of its oldest towns, which are still thriving in modern times today, from Alton to Cahokia.
Alton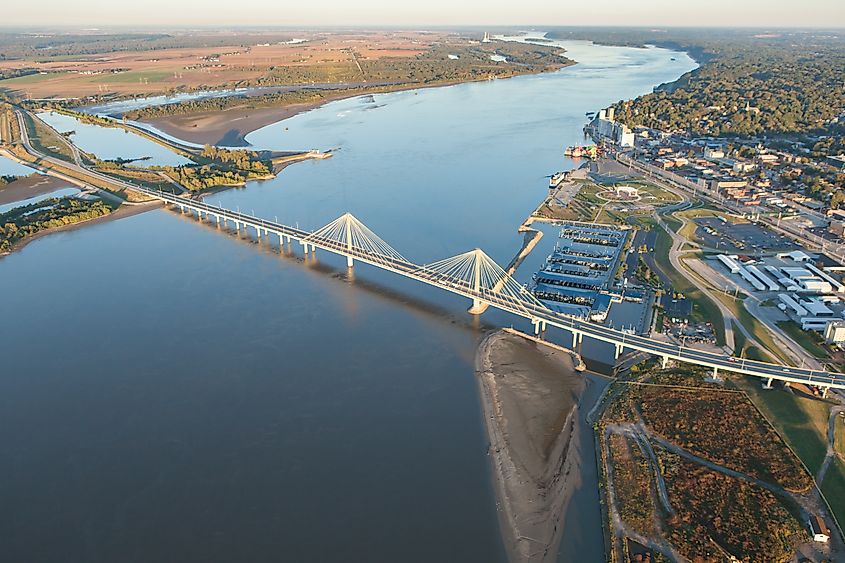 Alton was founded in 1818 by Rufus Easton. Alton has a reputation for other things. The small Illinois town is the birthplace of legendary jazz musician Miles Davis and the world's tallest man, Robert Wadlow. It was also the location of Abraham Lincoln's final debate with Stephen Douglas.
Ghost hunters may find appeal in Alton, as it's considered one of America's most haunted cities, especially around landmarks like the McPike Mansion, the Mineral Springs Hotel, Milton School, and the First Unitarian Church. Otherwise, curious visitors may enjoy attractions like the Alton Mariana, the Jacoby Arts Center, the Melvin Price Locks and Dam, and the Argosy Casino Alton.
Edwardsville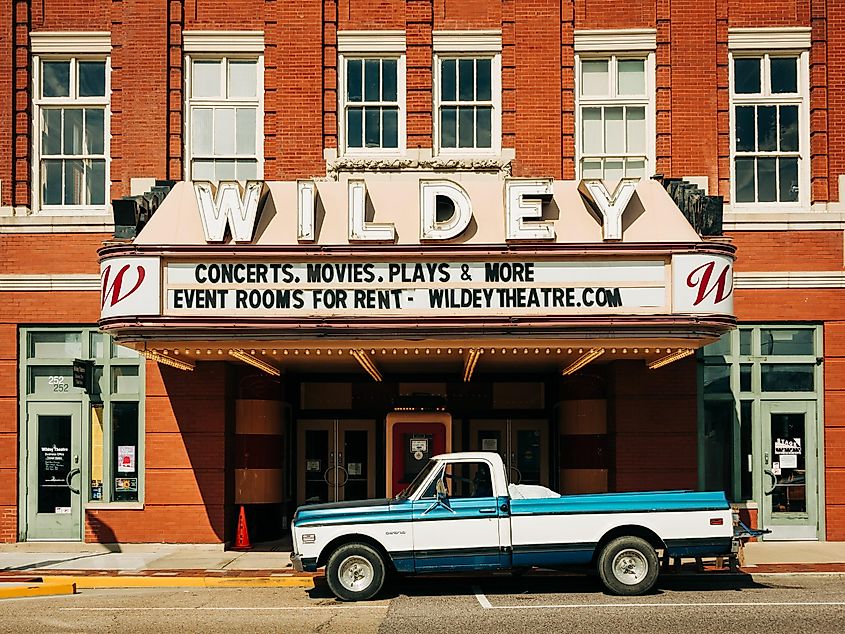 Edwardsville is Illinois' third-oldest town, which sits in Madison County. The town is known for its proximity to the legendary US Route 66. Edwardsville was first settled by Thomas Kirkpatrick, who built a one-room log cabin near Caholia Creek. The town later got its name from Ninian Edwards, the governor of Illinois from 1826 to 1830. Edwardsville slowly flourished, creating its first courthouse and brick building in the early 19th century.
History buffs visiting Edwardsville can peruse through its 39 buildings defined as "historic," spread across three historic districts. There is a lot of history to be discovered in this town, especially during the times Abraham Lincoln visited as an attorney and speaker.
Carmi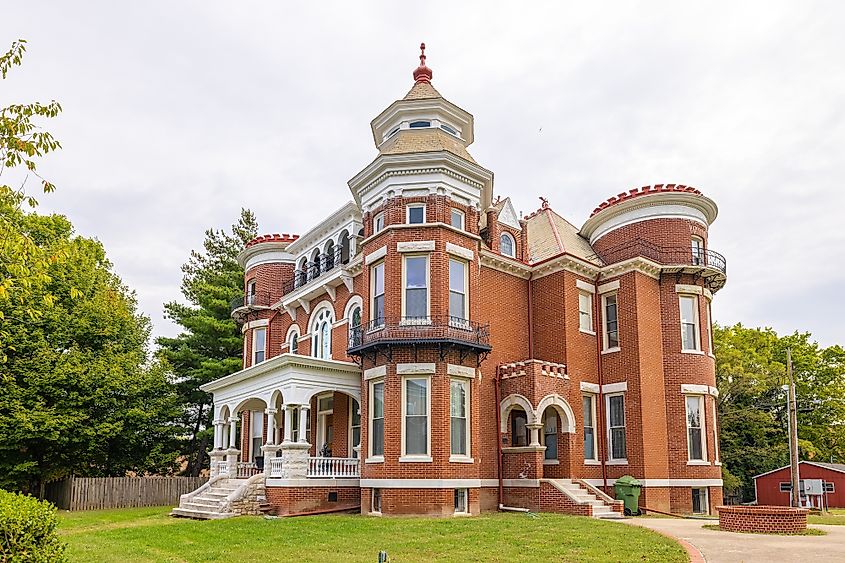 Carmi sits by the Little Wabash River. This Illinois town is also located in White County, an area historically inhabited by settlers originally from Kentucky or Tenessee between 1809 to 1814. Carmi itself was founded and incorporated from 1814 to 1816.
Tourists interested in American politics will have plenty of reasons to visit Carmi. Throughout its tenure, Carmi was home to four members of the US House of Representatives: Colonel John M. Crebs, James Robert Williams, Orlando Burrell, and Roy Clippinger. White County's former courthouse is still found in Carmi, a double-pen log cabin built in 1814. The property also housed US Senator John M. Robinson. Tourists can also learn more about Carmi's Ratcliff Inn, which once had Abraham Lincoln as a guest in 1840 during his stint as a speaker for the Whig Party!
Peoria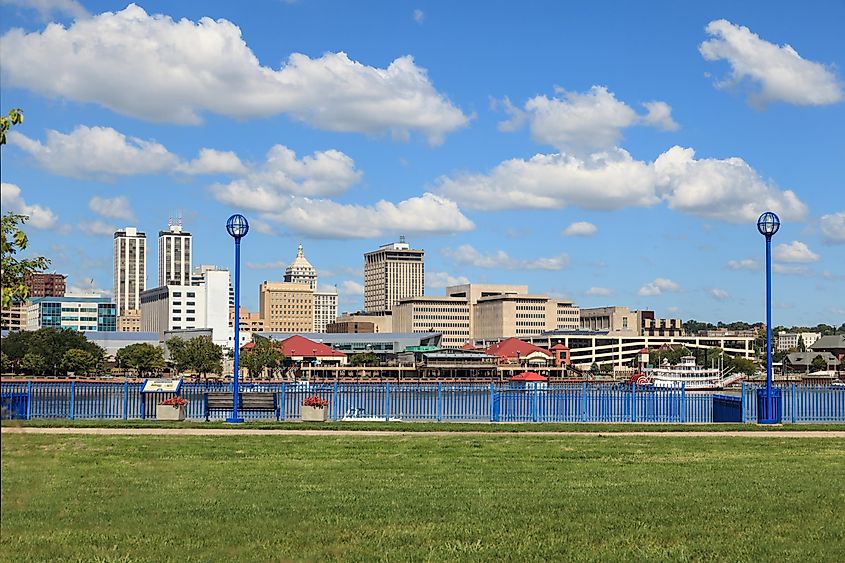 Before European settlers came to Peoria, the area was home to several Native American communities. In fact, they named the area Pimiteoui, or "fat lake," due to its abundance of resources. In 1691, Fort Pimteoui (the modern site of Peoria) was established after French explorers Jolliet and Jacques Marquette saw great potential in the area due to its natural resources and ideal strategic location. By 1819, the first American pioneers settled in Peoria, eventually incorporated by 1845.
Visitors can explore centuries of history at Peoria, learning more about the town's past at the Peoria Riverfront Museum, the Springdale Cemetery, and the Peoria Historical Society. Historical bus tours can also be taken with certified tour guides!
Prairie Du Rocher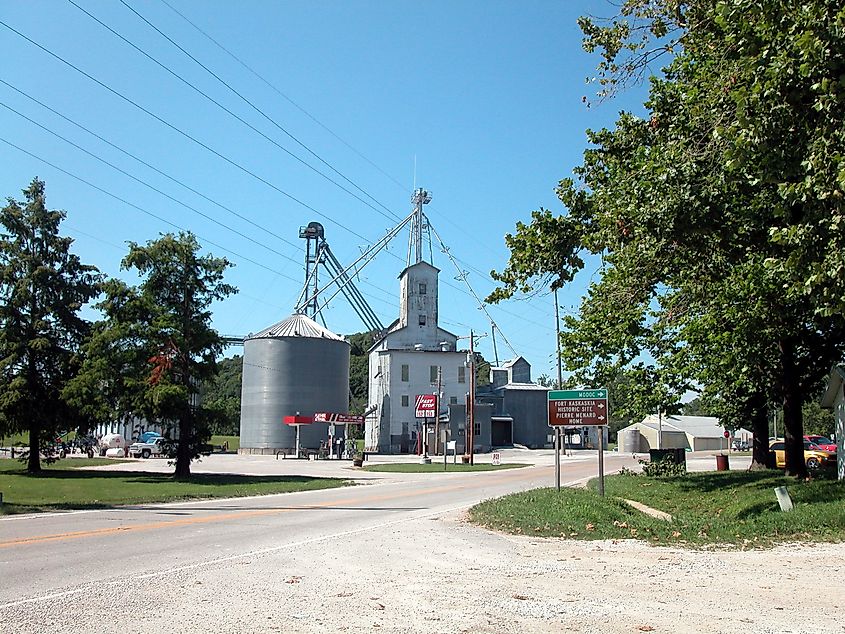 Prairie Du Rocher is located 50 miles south of St. Louis. Translated, the town's name means "Prairie by the Rock." This town was founded as a village in 1722 as a fourth European settlement in Illinois. Prairie du Rocher was a vital stop between New Orleans and Quebec, alongside Fort de Chartres. 
Today, some residents of Prairie Du Rocher can trace their lineage back to the first French settlers. Even the town's historic landmarks incorporate both elements of French and American design. History-loving tourists can explore and discover landmarks like the Creole House. The Saint Joseph Cemetary also includes the burial places of the French Illinois Colonists and a memorial tombstone to commemorate several communities and victims of violence.
Shawneetown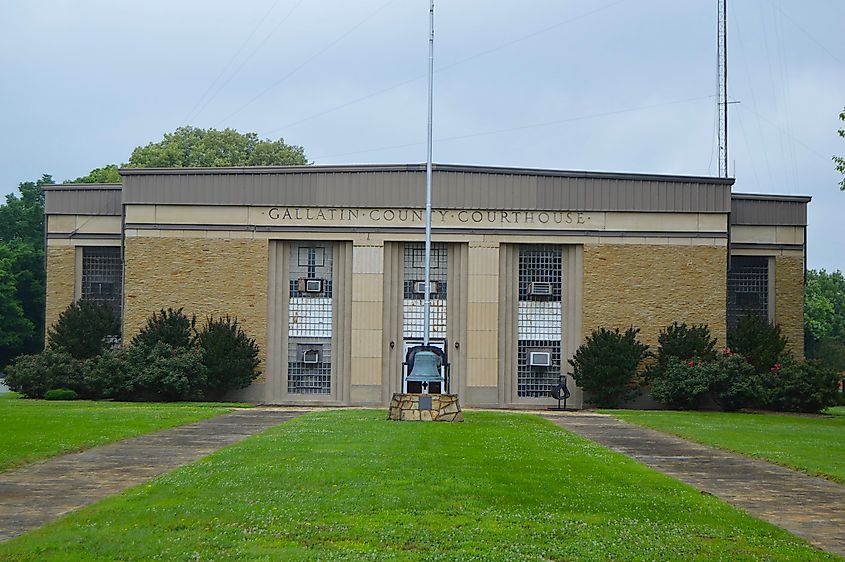 Shawneetown lies in southern Illinois in Gallatin County. Though the town was established in 1810, its area was the location of a former Shawnee village and the site of ancient Native American burial grounds. Once it was founded as a settlement, Shawneetown was regarded as a hub for trading, finance, and settlers coming from the East. Shawneetown was an essential settlement in Illinois at the time, along with Kaskaskia. Despite its success, the town suffered from repeated flood events, especially during the 1937 flood that flooded the town with 15 feet of water. Devastating the town's infrastructure, Shawneetown's buildings were relocated three miles northwest. Inhabitants that refused to move and infrastructure that was not transferred were established as Old Shawneetown in 1956. Curious travelers can take a historical walking tour to explore historic buildings like banks, churches, and homes.
Kaskaskia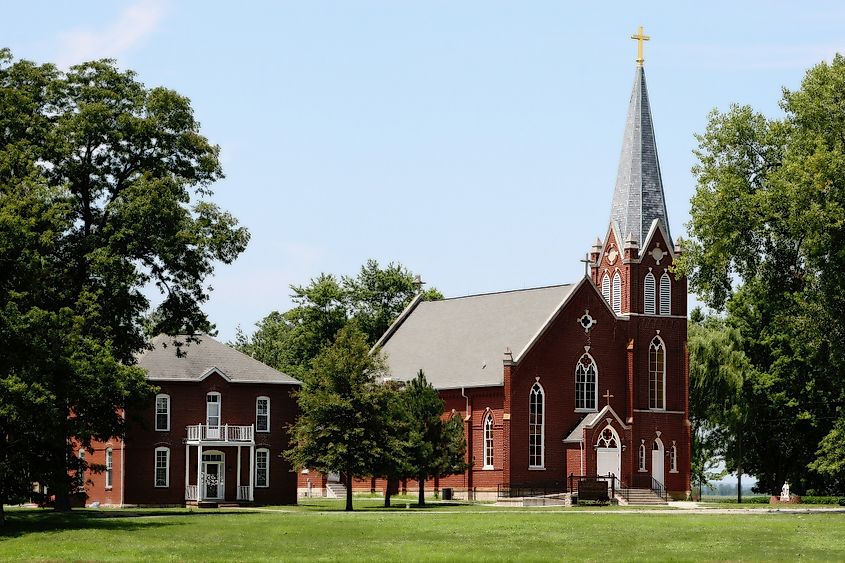 The French Colonial Village of Kaskaskia is one of the state's oldest communities. The Illinois and Iroquois Peoples inhabited the area before it was founded as a village in 1703. However, the village quickly grew in prosperity due to its fertile land and proximity to the Mississippi River. Thus, Kaskaskia quickly became a center for agriculture and fur trading. By the early 19th century, the town reached a size of about 7,000 and was eventually incorporated in 1818. The same year, at the time, it was declared the capital of Illinois.
Kaskaskia became an island along the new channel cut by the Mississippi River due to flooding events, especially in 1881. The community is the only one in Illinois that sits west of the Mississippi River. Visitors can only access Kaskaskia Island through St.Mary in Missouri.
Cahokia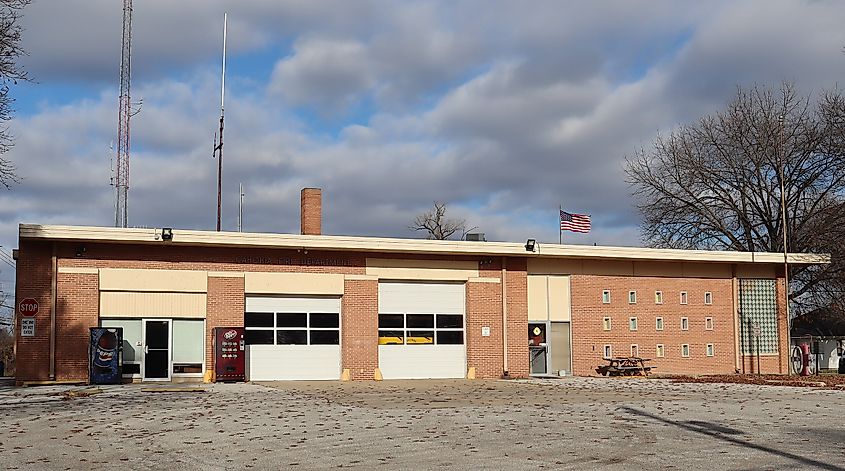 Cahokia was located in St. Clair County of southwestern Illinois, situated along the Mississippi. This Illinois town was one of the oldest towns in the state, founded in 1669 by Quebecois missionaries. Its name means "wild geese" and was named after the Illinois peoples that resided in the area around the 18th century. Cahokia was the first permanent European settlement in Illinois and was a hub for French influence around the upper Mississippi River Valley. The settlement stopped existing when it was incorporated into the new city of Cahokia Heights on May 6, 2021.
Bonus Spot: Cahokia Mound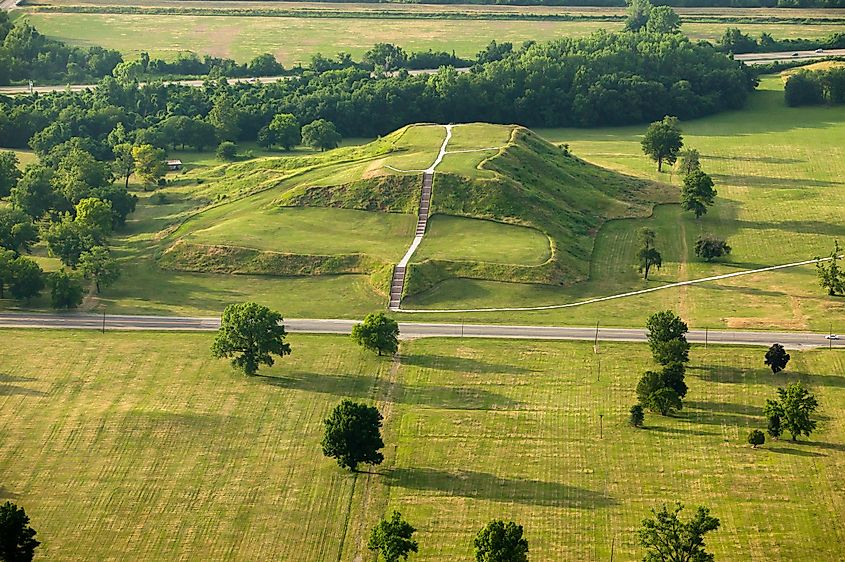 Situated a few miles from Collinsville, the Cahokia Mounds are a significant remnant of Illinois' storied past. This UNESCO World Heritage Site in the US represents the largest pre-Columbian settlement north of Mexico. Sitting amongst 2,200 acres of property, it was believed this site was once a thriving community larger than London during 1250 AD. It's speculated that its peak population reached approximately 10,000 to 20,000 people from 1050 to 1150!
Though the area now functions as an archeological site, the Cahokia Mounds State Historic Site is a fascinating attraction to learn more about a thriving settlement near the Mississippi Valley from 1000 to 1350 AD. Visitors can discover what life what like in Cahokia at its interpretive center. Trail maps, guided tours, and a gift shop are also located at the historic site.
Though many people think of Chicago when it comes to the Prairie State of Illinois, people often forget that the state America's 21st state is riddled with a storied past. Centuries of the state's history can be discovered by visiting some of its oldest towns, from the streets of Alton to the exhibits at Cahokia Mounds!