8 Best Small Towns in Minnesota For A Weekend Escape
While the Land of 10,000 Lakes can be chillingly cold, especially in winter, the state that prides itself as the birthplace of the "Father of Waters", as the Mississippi River is known, boasts many attractions worth braving the cold for. And for one contemplating visiting Minnesota during any season other than winter, there is genuinely no excuse. 
Besides, while much has been said of Southern hospitality, the Upper Midwest region, which comprises Michigan, Wisconsin, and Minnesota — has often been known as the friendliest region in the United States. And this is not some word on the street. According to rankings by World Population Review, Minnesota is the friendliest state in the country. A weekend escape is a perfect way to enjoy Minnesota's many scenic attractions.
Ely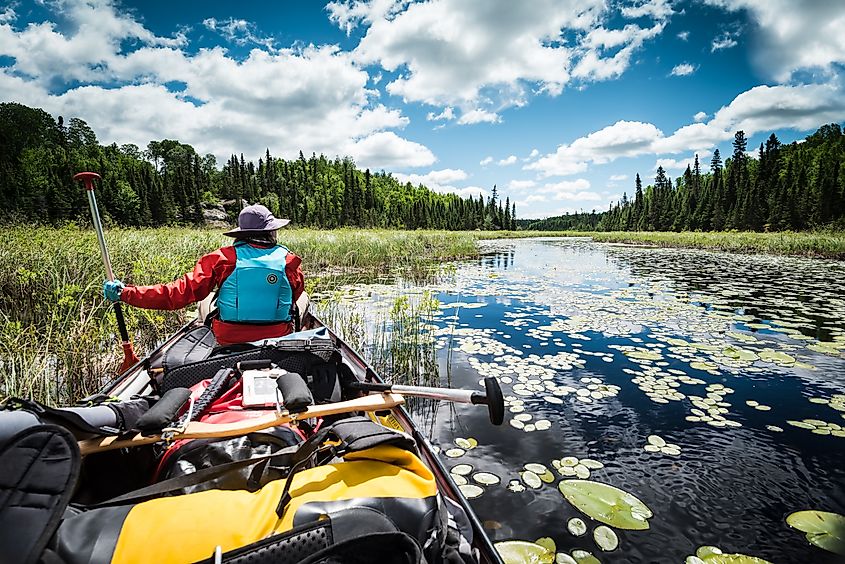 The area around Ely is among the most visited wilderness areas in the country: The Boundary Waters Canoe Area Wilderness, abbreviated BWCAW. To get an idea of its vastness, the Boundary Waters sprawl over an area of more than a million acres in size, and contains 1,175 lakes, more than 1,200 miles of canoe routes, and about 2,000 designated campsites. First-time visitors will be thrilled to learn that Ely is situated right in the heartland of the Boundary Waters. Yet it is not just the Boundary Waters. The town of about 3,000 boasts numberless attractions that will leave a visitor spoilt for choice. There is the 17,000-square-foot International Wolf Center where one can learn interesting tidbits about wolves as well as the  North American Bear Center that styles itself as the only black bear educational facility of its kind in the country.
Lanesboro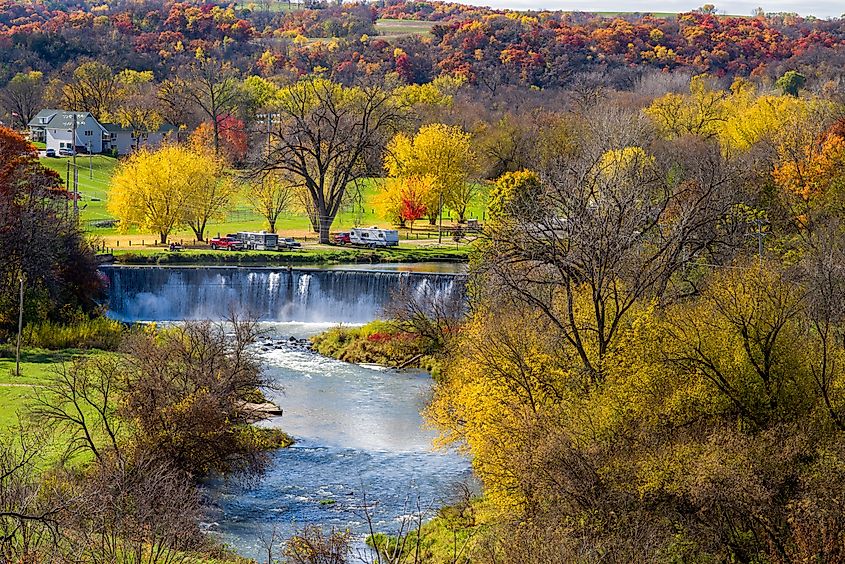 Lanesboro, Minnesota, a town of about 700 that is curled up in the picturesque bluffs of the Root River Valley, is an easy-to-access gem worth spending a weekend in. Lanesboro is easy to access because it is just about a two-hour drive from the Twin Cities of Minneapolis and St. Paul. For those interested in a blue-space experience, the Root River runs right through Lanesboro and imbues it with a bucolic aura easy to fall in love with. There are many restaurants overlooking the river, including Juniper's Restaurant, where one can enjoy a sumptuous meal: whether it be fried cauliflower, Karaage Chicken, or just some fine-quality burgers. In summer, the scenic Root River Trail is a 60-mile gem that hikers and bikers may not get enough of. Besides, Niagara Cave, located about 18 miles south of Lanesboro, is a natural wonder worth checking out.
Northfield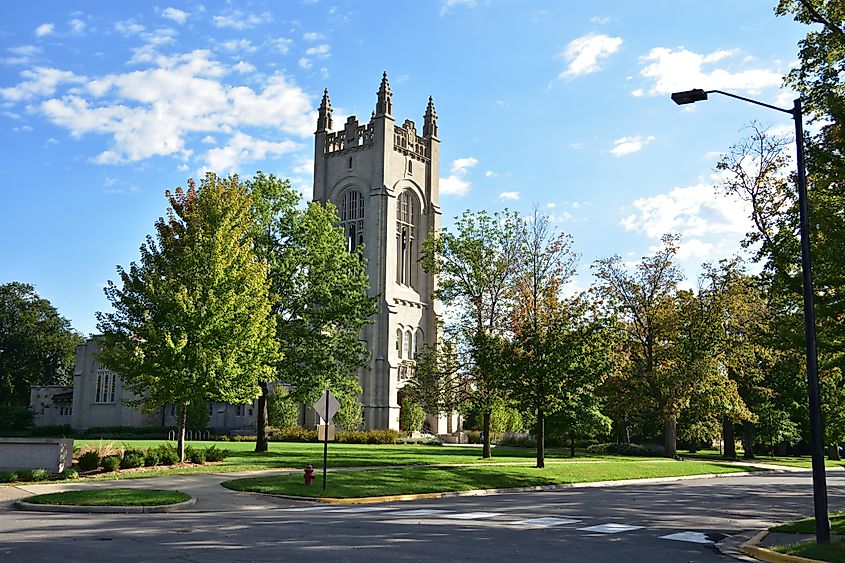 While the adjective "charming" is often misused or just plainly abused, when it comes to Northfield, it meets its perfect representation. Though Northfield boasts a population of about 21,000, and hence, may not meet a nitpicker's idea of a small town, it is still a town that is small in its pace, character, and rhythm. To get an idea why Northfield is worth backpacking for, it has once been named the second-best small town in the country by Livability, the best place to retire in the United States by Money Magazine, and among the 50 most beautiful small towns in America by Country Living. While these triple honors can give one an idea of what the town looks like, nothing will prepare a visitor for the experience. For an outdoor lover, here is a helpful summary: Northfield has 35 parks, 22 miles of picturesque trails, 22 playgrounds, and four park shelters. What's more? Northfield is less than an hour's drive from Minneapolis.
Red Wing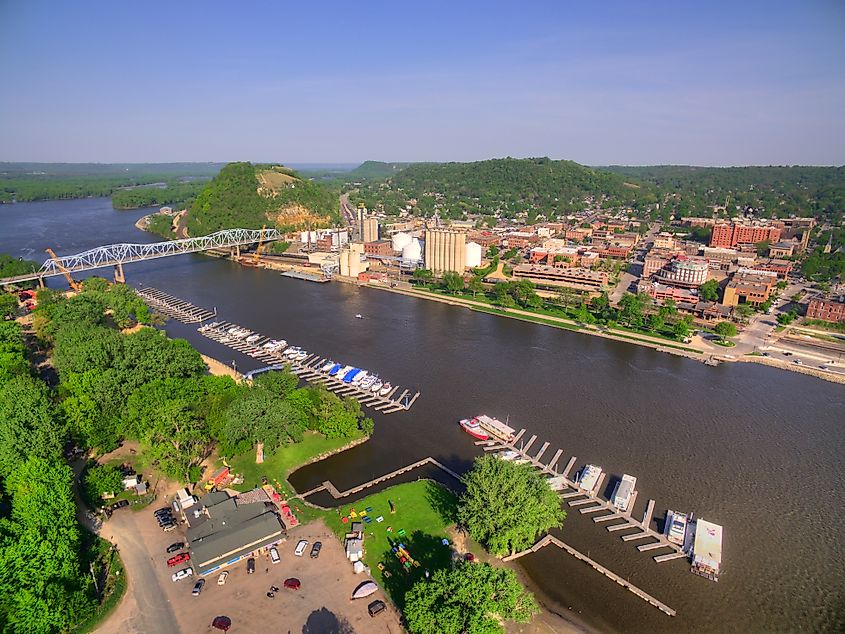 Someone who has visited Red Wing for the first time will wonder why this little town is not on every vacationer's lips. For its breathtaking beauty, the town of about 16,000 will leave any visitor completely blown away. Hidden among the majestic hills of Minnesota's bluff country, a region famous for its apple orchards, underground caves, and forested landscape, Red Wing makes for an ideal weekend getaway. While Red Wing has many attractions that will leave one awestruck, the town's most famous landmark remains Barn Bluff. Stretching about 400 feet above the Mississippi River, Barn Bluff is a famous geological marvel that offers amazing 360-degree views that often make visitors gasp. Aside from the awe-inspiring Barn Bluff, Red Wing's downtown boasts numberless shopping, dining, and entertainment options that can see a weekend end quickly.
Grand Marais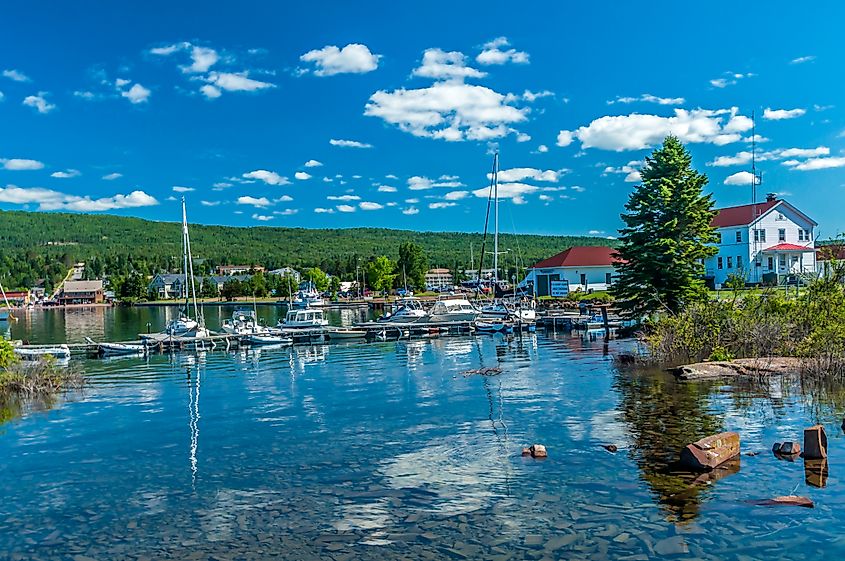 Grand Marais is not grand in the imposing style of glitzy skyscrapers. Instead, it is grand in its simple, almost blushful allure.  Reputed to be among the most charming lake towns in Minnesota, Grand Marais is a magical blend of blue-space experience and green-space experience in a way that makes it attract countrywide interest. One of the town's huge draws is that it is located right on Lake Superior, the clearest of all the lakes that make up the Great Lakes. For perspective, Lake Superior has visibility that makes it possible for someone to see up to an impressive 27 feet down. Also, a weekend spent alone—or with one's thoughts—at the Grand Portage State Forest will make one feel rejuvenated. Besides, Grand Marais's downtown is of a postcard beauty that makes it delightful to stroll through.
Lindstrom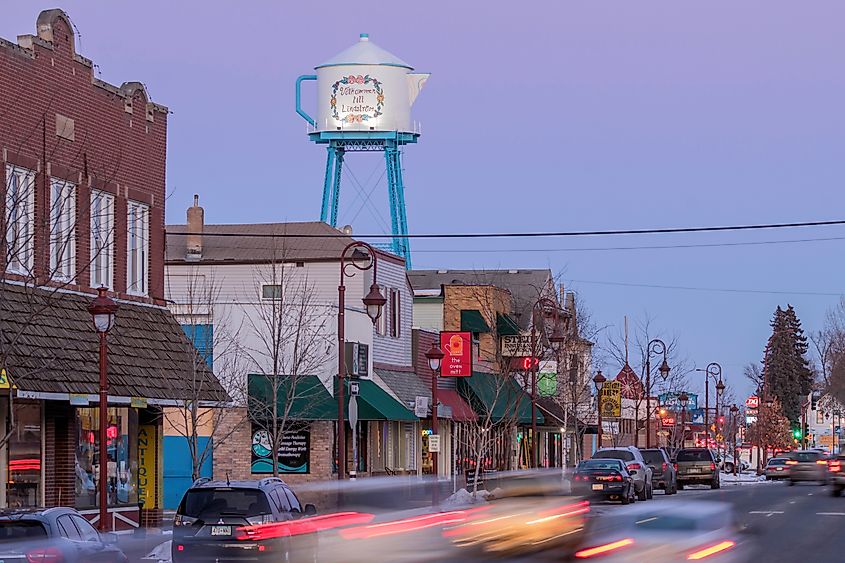 For starters, Lindstrom is conveniently located just about 35 miles from the Twin Cities of Minneapolis and St. Paul. This alone makes it an easy-to-access getaway ideal for a weekend. Lindstrom is popular for its Swedish heritage, a fact that makes it known as "America's Little Sweden." Boasting a population of about 5,000, Lindstrom is the quintessential Midwest small town. For a quick, sumptuous bite, Gustaf's On Main Eatery, situated at 13045 Lake Blvd, is the perfect place to savor the taste of Swedish pancakes or chicken with wild rice soup. And for one whose weekend involves tying the knot, Lindstrom's Panola Valley Gardens could be the most beautiful outdoor wedding site in the Twin Cities area.
Grand Rapids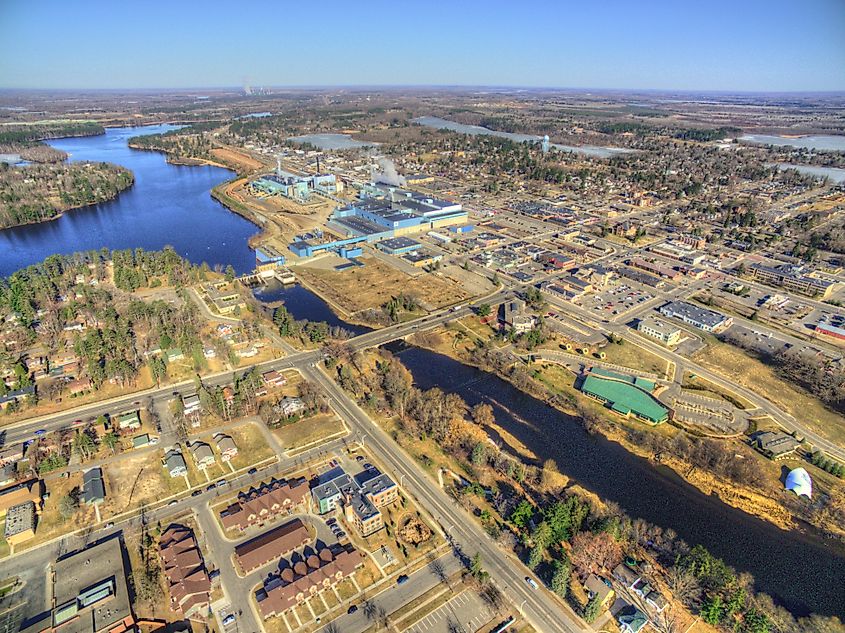 Boasting a population of about 11,000, Grand Rapids is a small, charming town that boasts a landscape alluringly draped in Sylvan splendor. Those who have watched and enjoyed Wizard of Oz will have the motivation to lace up for Grand Rapids. This is because American famous actress Judy Garland, acting the part of Dorothy Gale, had a childhood home in Grand Rapid's Pokegama Avenue that is today open for tours. The beautiful downtown also boasts several dining and shopping options visitors will love sampling. For outdoor enthusiasts, the Mesabil Trail, with its exciting curves and picturesque scenery, is a gem a biker will regret missing out on. Besides, the 47-mile Edge of the Wilderness Scenic Byway provides one of the most panoramic drives in the whole of Minnesota.
Detroit Lakes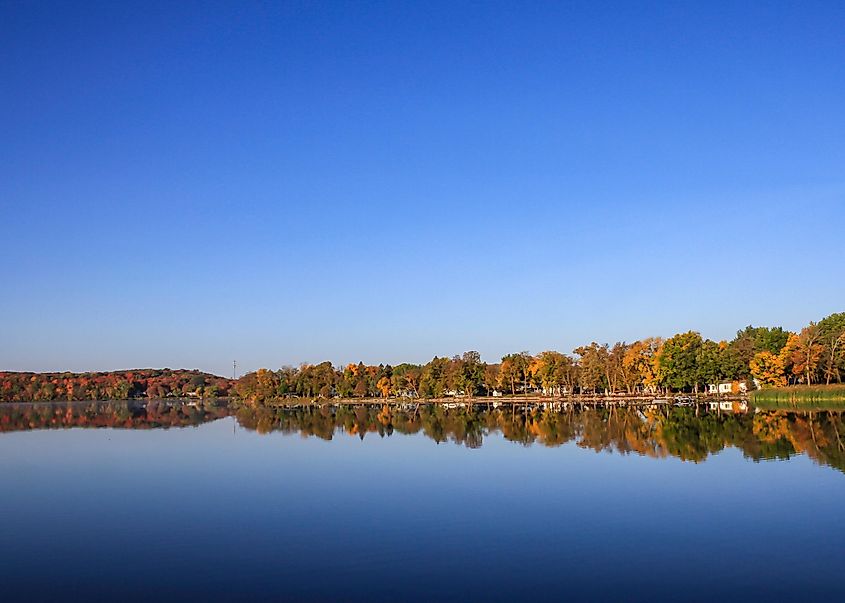 Detroit Lakes was once known as Detroit and sprang up as the Northern Pacific Railway, formed to connect the Great Lakes with Puget Sound, advanced to the Northwest. Exuding a suburban feel ideal for a weekend getaway, Detroit Lakes has countless attractions that can see a weekend end in a blip. For accommodation, the multiple-award-winning Fair Hills Resort, situated 14 miles from downtown Detroit Lakes, has cozy cabins built on windy trails through the woods — and is just what a quiet weekend should entail. For some gush of fresh air out in the woods, Detroit Lakes boasts three state parks, two national wildlife refuges, and more than 70,000 acres of wilderness. For avid birders, Detroit Lake sits on a migratory route that is home to more than 275 species of birds.
The Takeaway
The Land of 10,000 Lakes, as Minnesota is known, forming part of what is called Americas Heartland, is a gem that is not given due credit. Often ranked the friendliest state in the US, a visit to Minnesota is a journey to America's soul. Aside from being friendly, Minnesota boasts a cornucopia of breathtaking attractions that make it worth backpacking for. Here is where nature wrought some of its finest handiwork. Visitors can access many of these gems through several small towns spread out through the length and breadth of the state. From Grand Marais to Detroit Lakes, Minnesota rarely disappoints.