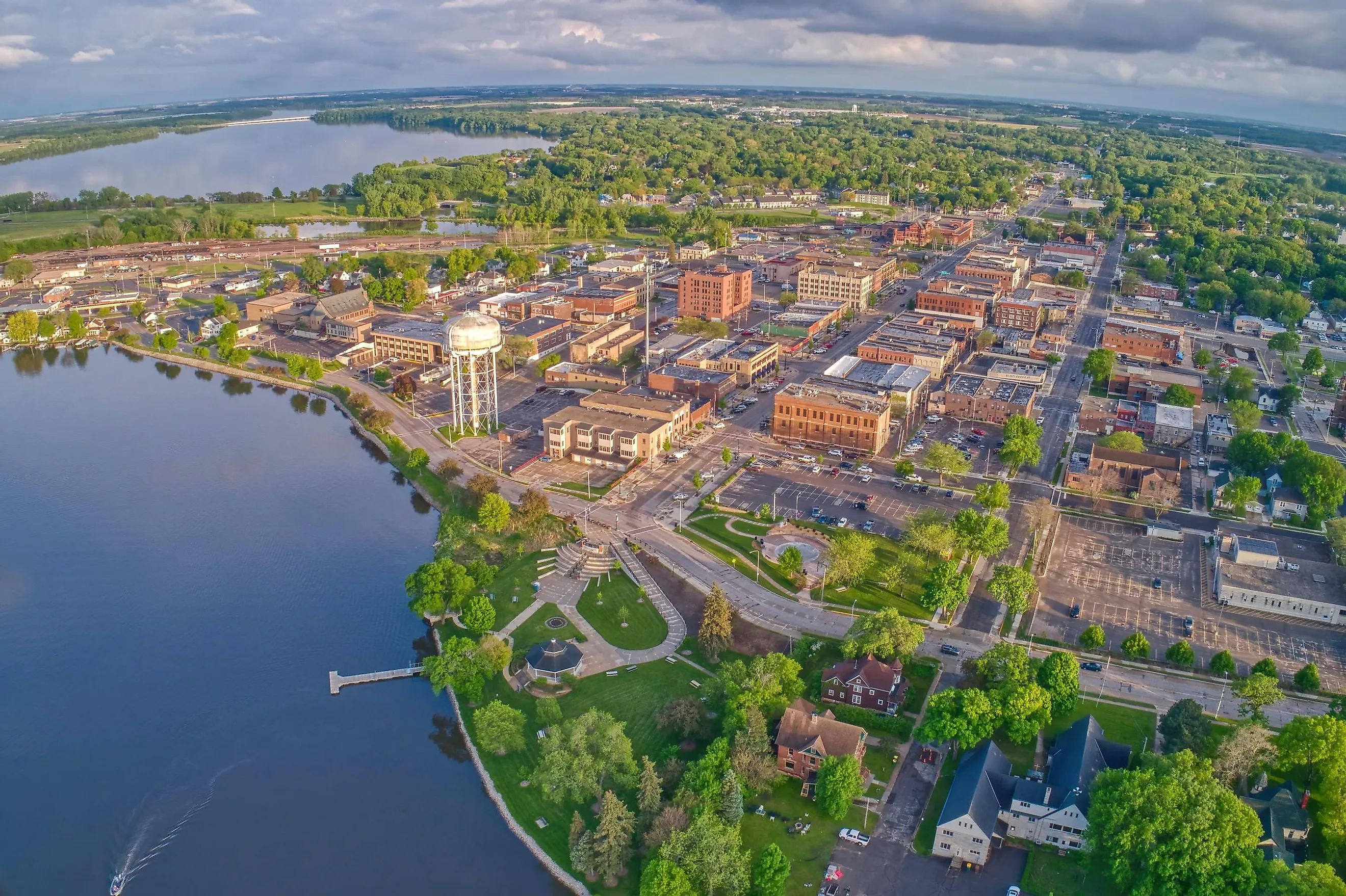 8 Most Underrated Cities In Minnesota
Minnesota is famous for its glorious natural beauty. Its expansive tracts of verdant forests, crystalline lakes, and craggy terrains captivate visitors from near and far, making them iconic. While major cities such as Minneapolis and St. Paul bask in the spotlight, numerous other towns throughout the state are worthy of exploration. Overlooked by holidaymakers yet filled with cultural and traditional importance, the towns mentioned below are a few concealed jewels ready for travelers to explore.
Grand Marais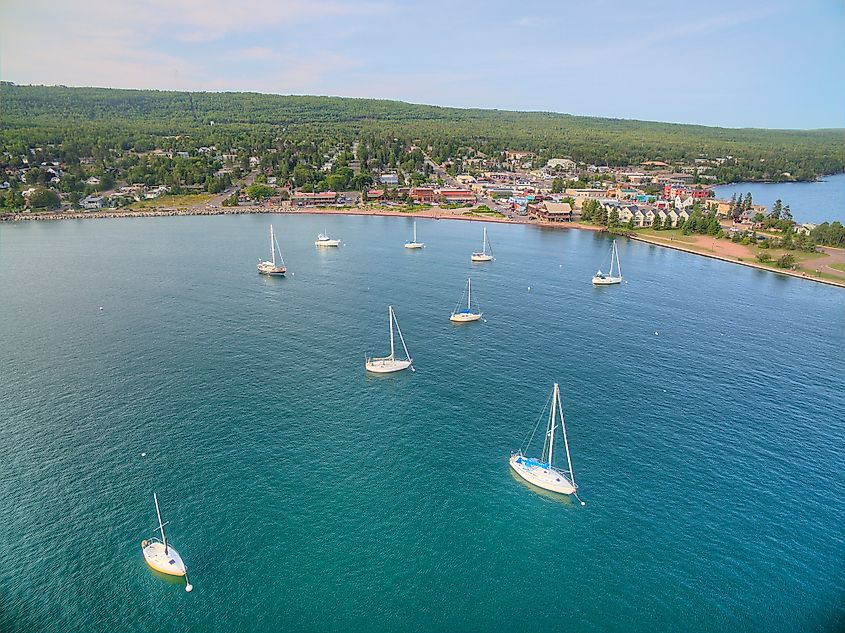 Nestled on the coastline of Lake Superior, Grand Marais stands as a serene and captivating township, providing sweeping panoramas of the lake and its encompassing peaks. Grand Marais presents a visual feast of contrasts, where the celestial sky greets the crystal-clear waters of Lake Superior, and the rugged mountains meet the scenic lakefront. Outdoor enthusiasts can relish the town's many outdoor activities, from leisurely hikes amidst the verdant forests to adventurous fishing and boating on the lake's glinting surface. For those seeking artistic enrichment, the Grand Marais Art Colony provides a thriving community of artists who share their expertise and creativity through various workshops and exhibits. It is disheartening to acknowledge that despite the town's incredible beauty and cultural appeal, a considerable fraction of travelers remains oblivious to its hidden treasures.
Lanesboro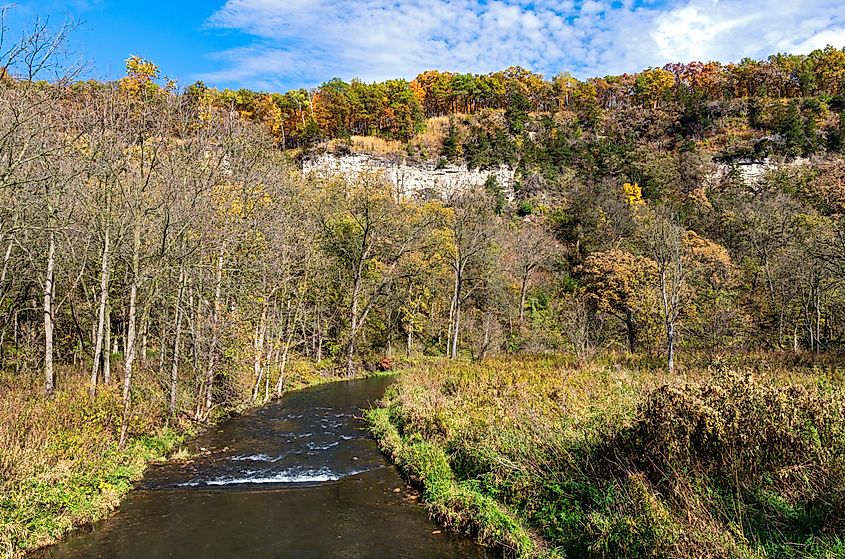 Tucked away in southeastern Minnesota, Lanesboro is an enchanting village famous as the "Bed and Breakfast Capital of Minnesota." This picturesque town is located along the Roots River, offering ample chances for those who enjoy water sports such as kayaking and canoeing. Lanesboro is home to multiple state parks, such as Whitewater State Park and Forestville/Mystery Cave State Park, full of nature's splendor and various recreational activities. It should be noticeable that Lanesboro radiates an exclusive allure absent in most cityscapes. With its tranquil atmosphere, rustic buildings, and cordial hospitality, this small town provides a unique experience that travelers can only find here.  
Red Wing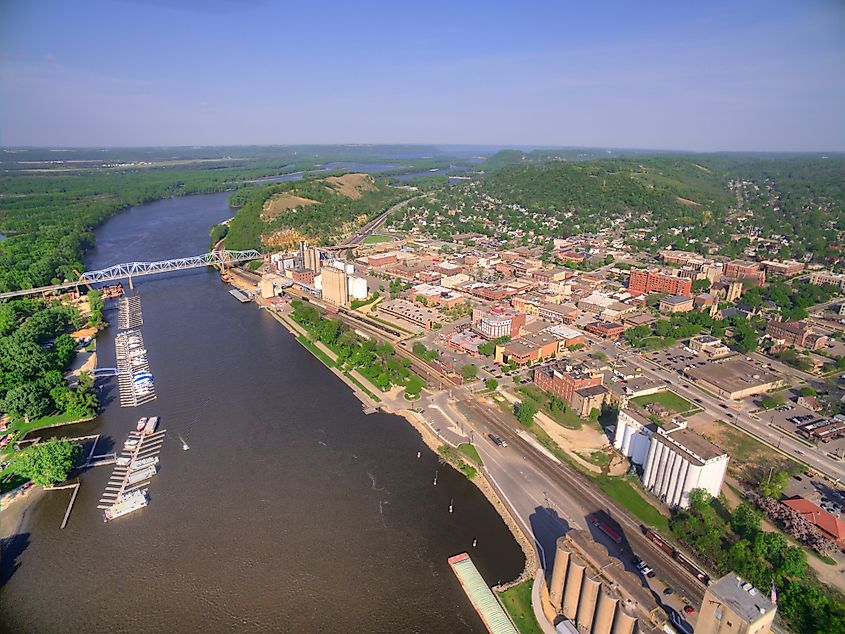 Tucked away on the banks of the colossal Mississippi River lies the venerable town of Red Wing, well-known for its exquisite picturesque sceneries and affluent cultural legacy. Numerous state parks, including Frontenac State Park and Barn Bluff, disperse all through the town, offering sightseers remarkable hiking trails and wide-reaching vistas of the valley beneath. In addition to its natural beauty, Red Wing flaunts the renowned Red Wing Shoe Company, whose skillful craftsmanship has been fabricating outstanding footwear since 1905. Despite its storied past and gorgeous scenery, Red Wing often gets overshadowed by more significant urban areas such as Minneapolis and St. Paul, which snatch the attention. Nonetheless, aficionados of beauty acknowledge Red Wing's unequaled charm and natural magnetism, making it an incomparable destination for travelers who cannot miss it. 
Winona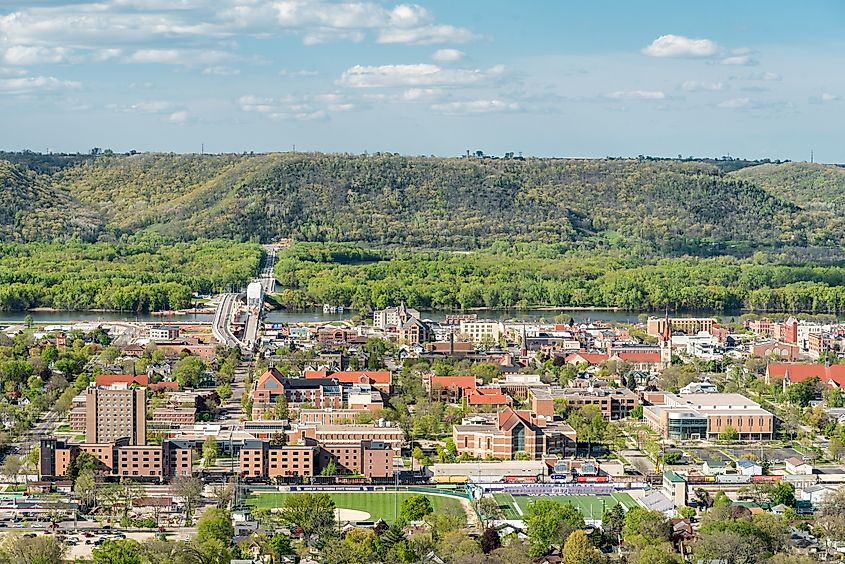 Nestled close to the grand Mississippi River dwells the vibrant college town of Winona. This bustling center is overflowing with cultural and natural wonders. It houses many museums, such as the Minnesota Marine Art Museum and the Polish Cultural Institute and Museum, both of which are captivating. Winona also serves as a gateway to state parks, such as the breathtaking Great River Bluffs State Park and the scenic Whitewater State Park. Despite its energetic arts scene and beautiful natural miracles, Winona remains overlooked by adventurers. However, Winona's wealth of concealed gems have yet to be completely revealed, giving room for intrepid voyagers to discover its buried riches.  
Ely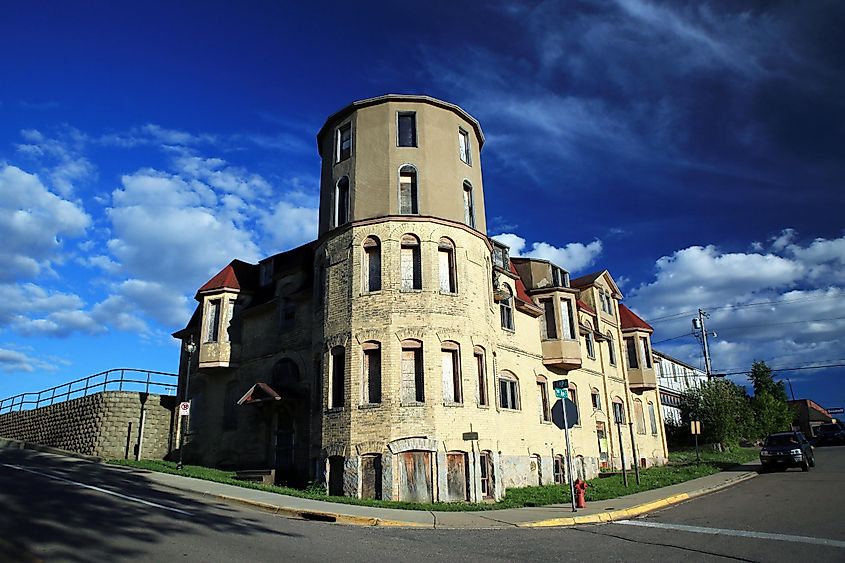 Enclosed by the magnificent Superior National Forest rests the idyllic community of Ely, renowned for its wild natural splendor and abundant wildlife. Located at the boundary of the Boundary Waters Canoe Area Wilderness, Ely offers an array of incomparable possibilities for kayaking and canoeing, making it a premier destination for daredevils all over America. The town is also home to many national parks, comprising Bear Head Lake State Park and Soudan Underground Mine State Park, adding to its impressive list of outdoor attractions. It is a frequent misunderstanding that size implies grandiosity, for Ely delivers a real-life treasure trove of outdoor recreation filled with peerless natural beauty and abundant wildlife. With its vast stretch of pristine wilderness and placid waters, Ely is a haven for nature lovers, a space where one can submerge oneself in the magnificence of the outdoors and escape the commotion of city life.
Northfield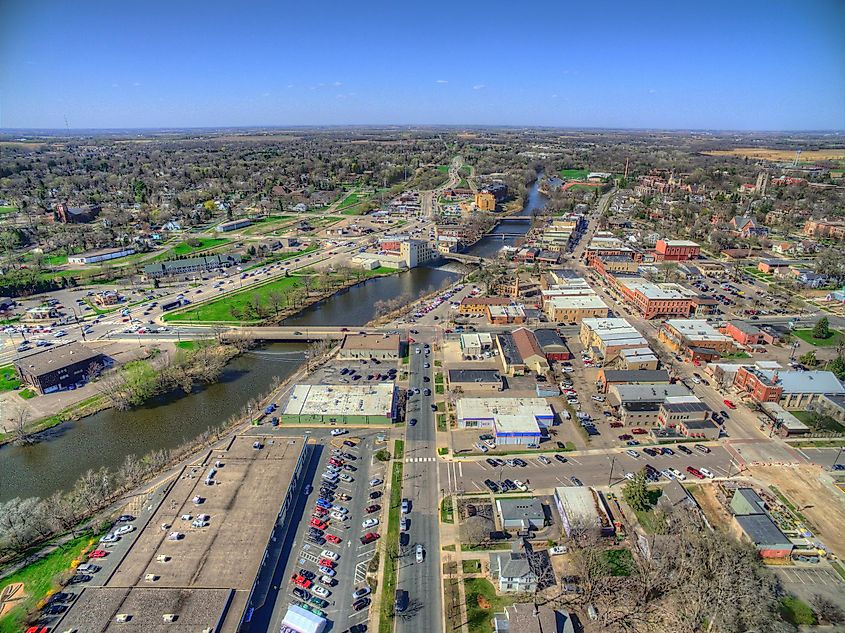 Lying south of the Twin Cities is Northfield, an irresistible college hamlet teeming with tradition-imbued architecture and natural beauty. This charming area offers a variety of lush parks, such as the Carleton Arboretum and the St. Olaf College Natural Lands. In addition, this town is home to many historical treasures, including the Northfield Historical Society and the Jesse James Museum. Despite its noteworthy status, Northfield often finds itself obscured by its larger, more renowned neighbors in the area. Because of the quintessential loveliness and captivating history encompassed within Northfield, this oasis presents a fascinating view that captivates its guests. The exquisite vegetation of the Carleton Arboretum and St. Olaf College Natural Lands lure nature aficionados from around the world. Despite the town's varied attractions, Northfield is often outshined by bigger cities in the vicinity. Nevertheless, this hidden jewel remains a cherished refuge deserving of exploration and appreciation.
Alexandria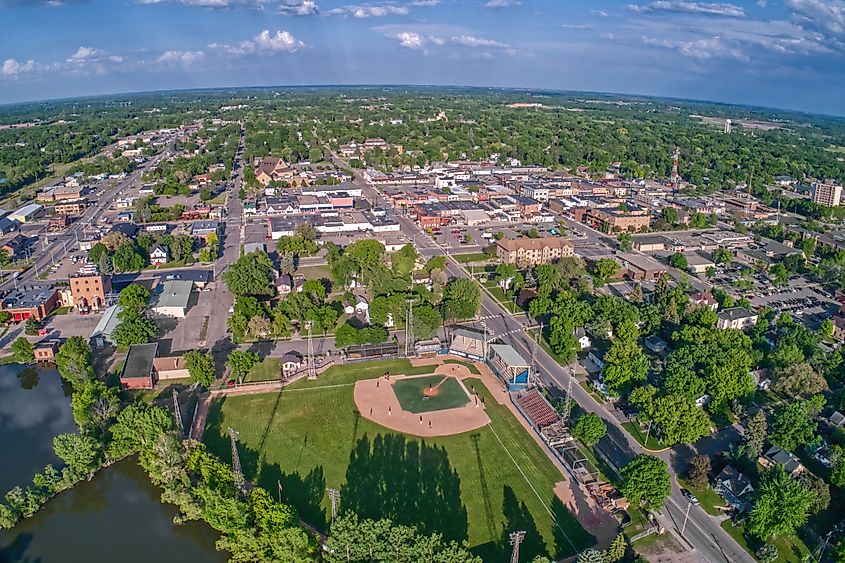 Enfolded in the picturesque lake region of Minnesota, Alexandria is a beguiling and hypnotizing hamlet noted for its diamond-clear waters and impressive environment. It boasts many state parks, including the ravishing Lake Carlos State Park and the majestic Glacial Lakes State Park. Despite its awe-inspiring scenery and cultural gems, travelers overlook Alexandria compared to larger and better-known vacation spots. The small town's inherent enchantment lies in its peaceful and bucolic setting, which is a delight for nature fans and thrill-seekers. The placid lakes and verdant woodlands provide an escape from the monotony of urban life, making it an optimal spot for a quiet and restorative getaway. Alexandria's long-standing history and ethnic history make it a must-visit for those with a fondness for the past and an eye for beauty. Alexandria is a secret gem that needs travelers to explore. 
New Ulm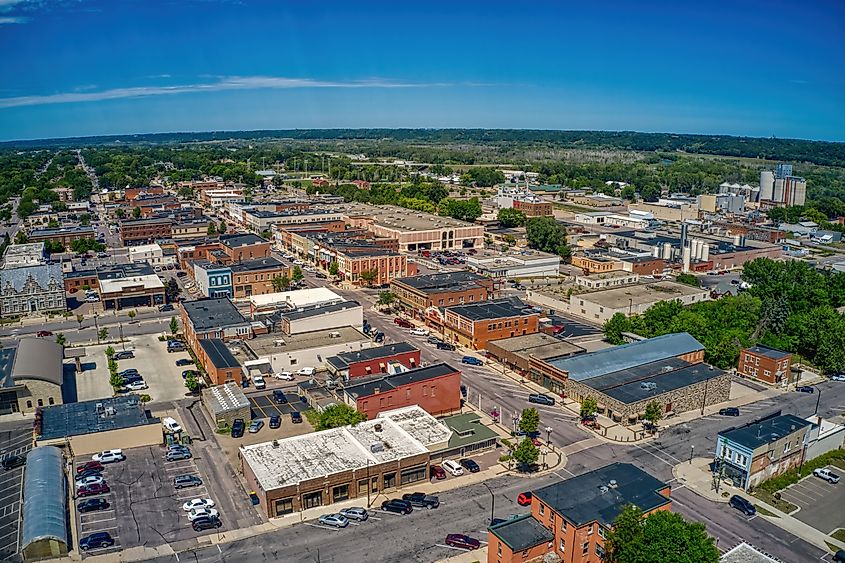 Tucked away in the state's south lies the charming town of New Ulm, famous for its Teutonic customs and spellbinding natural beauty. Speckled with multiple public parks, such as Flandrau State Park and Minneopa State Park, the town also houses famous historical attractions, including the August Schell Brewery and the Hermann Monument. With an abundance of verdant fields and a profusion of architectural splendor, New Ulm symbolizes the zenith of rustic appeal, a secluded haven of hush distant from the tumultuous speed of modern life. The bucolic village embraces a unique amalgamation of culture and nature, where travelers can relish the delights of classical German cooking or rejoice in the breathtaking splendor of the parks. Nevertheless, despite the town's allure, its humble capacity and location render it prone to be neglected by those unfamiliar with its specific charm.
Minnesota is overflowing with secret marvels with spectacular natural grandeur and prosperous cultural history. These eight cities, which are underrated, serve as ideal specimens of this reality. From heavenly villages set along the coasts of Lake Superior to enchanting college towns cloaked in the middle of the state, each explorer is certain to locate something to arouse their curiosity. Hence, it is essential not to downgrade the worth of these concealed jewels when mapping out your next excursion to Minnesota.