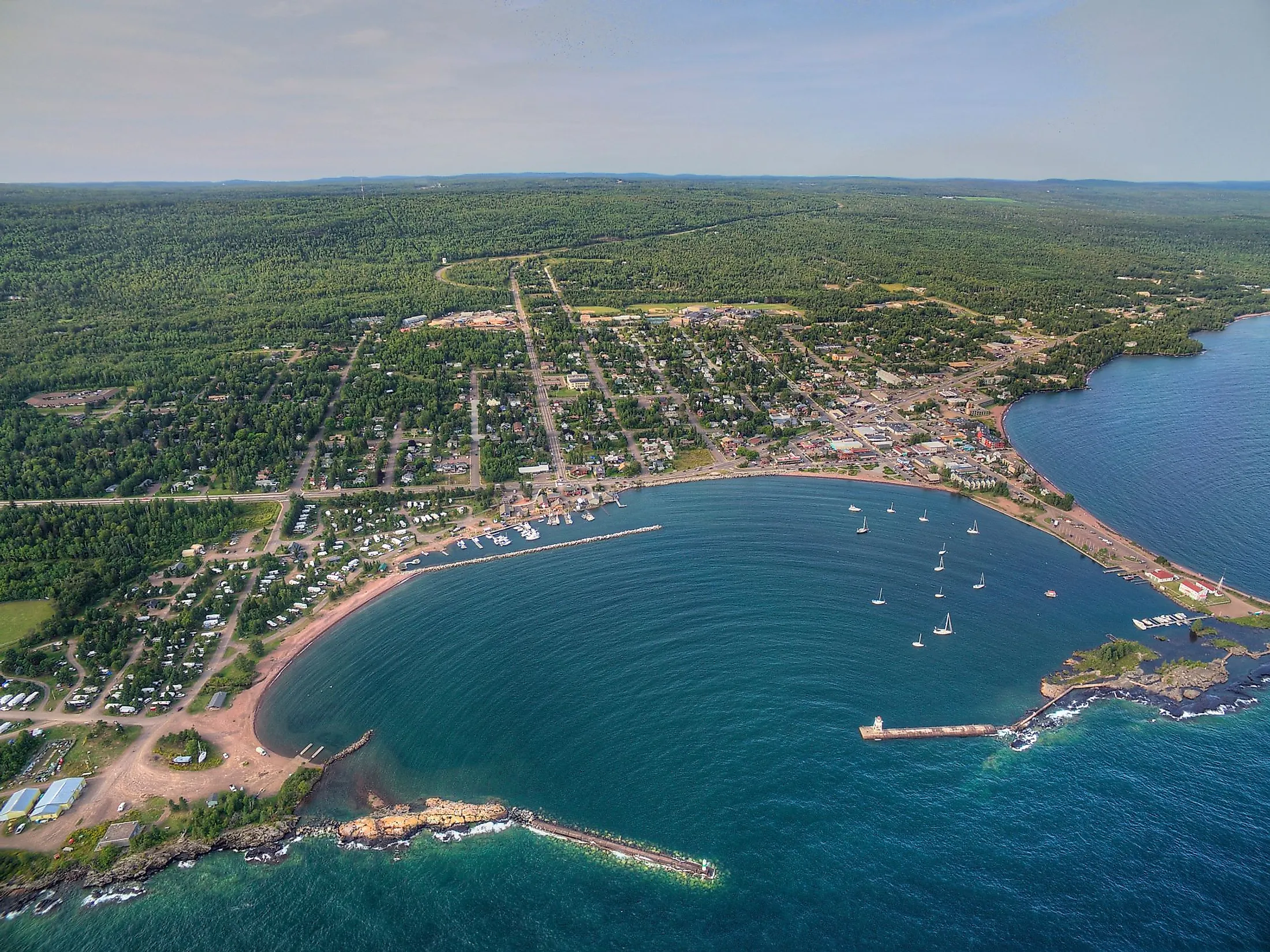 Grand Marais is a small city situated on Lake Superior's northwestern shore in Cook County in the US State of Minnesota. This charming port town serves as the starting point for the Gunflint Trail, which leads to the Boundary Waters Canoe Area Wilderness. The town's unique blend of art, nature, breathtaking vistas, and scenic locales has made it one of the state's most beautiful small towns. 
Geography Of Grand Marais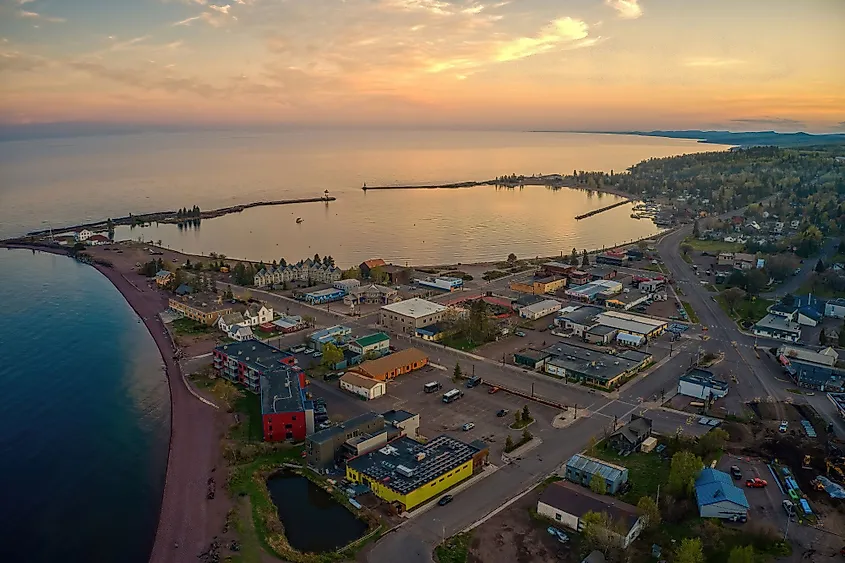 Grand Marais covers a total area of 7.53 sq. km, all of which is occupied by land. The city is approximately 110 miles northeast of Duluth and 38 miles southwest of the US-Canada international boundary. The ground surrounding Grand Marais rises steeply to form the Sawtooth Bluff, a stunning granite face seen from practically every viewpoint in the city. Pincushion Mountain, a massive bald monolith with spectacular views of Lake Superior and the interior wilderness, sits adjacent to the bluff. Minnesota Highway 61, also known as the North Edge Scenic Drive, extends northeast along the shoreline of Lake Superior and provides access to Grand Marais.
Climate Of Grand Marais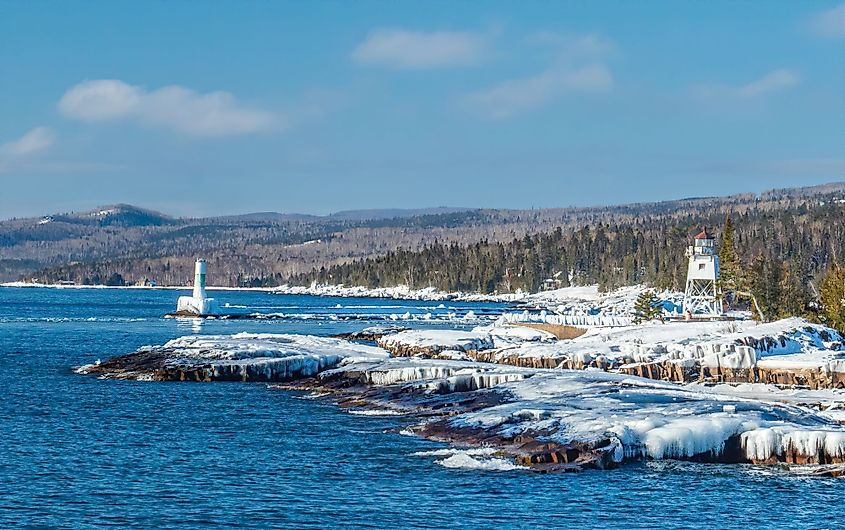 Grand Marais, like the rest of northern Minnesota, experiences a warm-summer humid continental climate. Summers in Grand Marais are pleasant; winters are  snowy, and windy. August is the year's hottest month, with average temperatures ranging between 68°F to 55°F. January is the year's coolest month, with average temperatures ranging between 8°F and 24°F. The city receives an average rainfall of about 29 inches a year, and an average snowfall of 56 inches per year. 
Brief History Of Grand Marais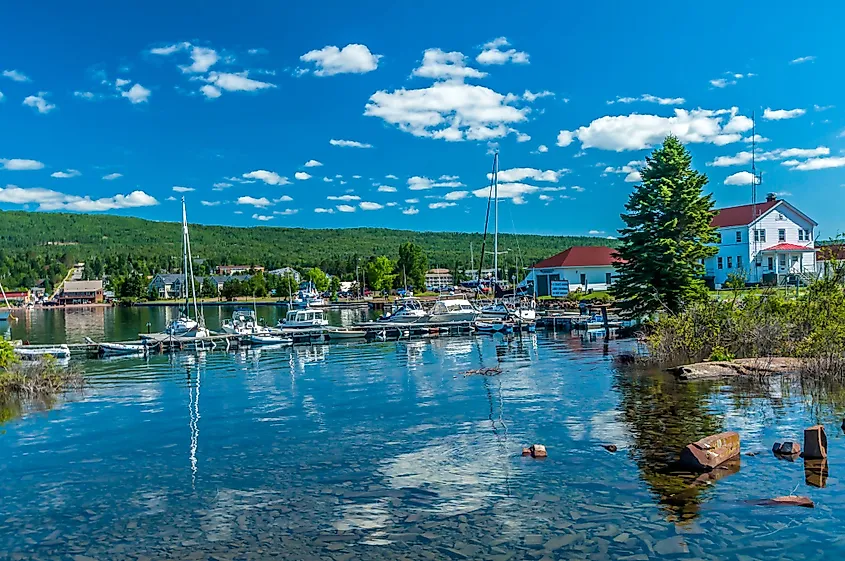 Grand Marais has been there for millennia, but not necessarily under the name it bears now. Before any European settlers came, the Ojibwe called this place "Gichi-biitoobiig," which translates as "double body of water." For many years, it was a Native American community. The term "Grand Marais," which means "big marsh" in French, is the translation of the French trappers' jargon for this substantial stretch of Superior's coast that still exists today. Grand Marais has served as a fur trade post, fishing hamlet, timber town, and sports center, and it is today a destination for visitors captivated by Lake Superior's magnificence. French Canadian and Scandinavian colonists arrived in the city in the 1850s, bringing new modes of life, such as mineral exploration, commercial fishing, and forestry. In 1903, a village of 22 persons established this port town, ushering in a new chapter in the rich and diversified history of Grand Marais.
Population And Economy Of Grand Marais
As per the latest US Census, Grand Marais has a population of 1,337 people. The city's population is currently falling at a rate of -0.07% each year, and it has declined by -6.38% since the last census. The top ethnic groups in Grand Marais include White at 94%, Hispanic at 3%, and Alaskan Natives at 3%. The city's small economy is supported by several industries. The biggest industries in the city are Accomodation and Food Services, Retail Trade, Administrative Support, Education, and Management. The median household income in Grand Marais is $45,298. 
Attractions In Grand Marais
Artist's Point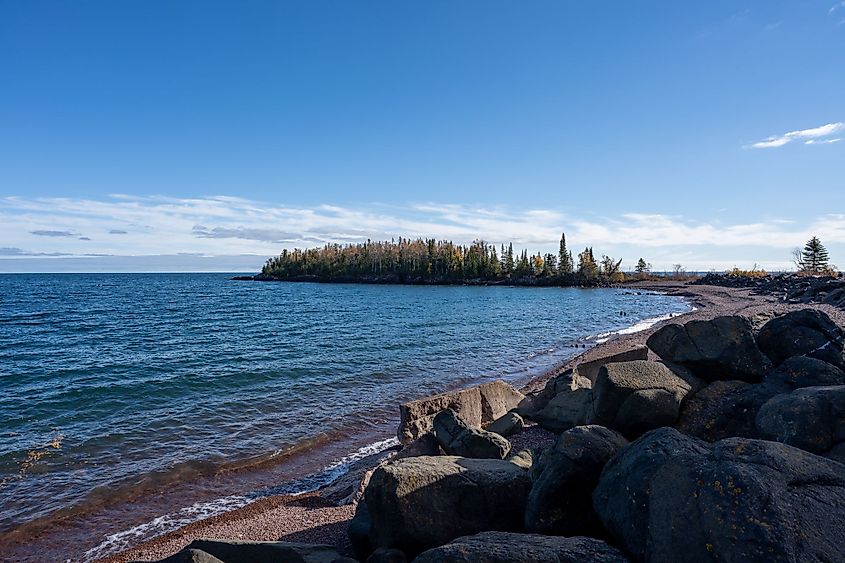 A peninsula near the Grand Marais harbor known as Artist's Point offers stunning views of Lake Superior, enormous rock formations, and vibrant water hues. Visitors may take pictures, observe the waves, and explore the tidal pools at this location, which acquired its name from the artists who set up their vessels to paint the breathtaking scenery there.
Grand Marais Lighthouse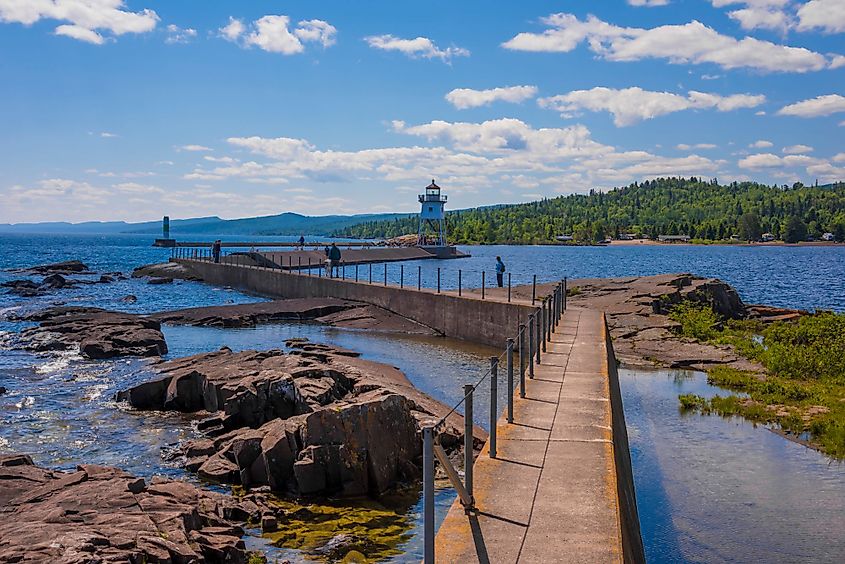 Photographing the magnificent Grand Marias Lighthouse is one of the important activities to do in the city. It is located near the extremity of the breakwater wall that defines Artist's Point and was completed in 1922. The Grand Marais lighthouse is inaccessible to tourists, yet even without access, it contributes to the region's overall panoramic splendor. The Grand Marais Lighthouse is best seen at dawn or sunset, when the sun puts a magnificent glow on the tower.
The Pincushion Mountain Trail System
This Trail System is ideal for outdoor lovers of all ages. The North Superior Ski and Running Club built the trail system to give locals and tourists a lifetime of adventure. With miles of routes snaking through gorgeous forests and open meadows, the trail is great for hiking, bicycling, jogging, and nature tours. The variety of activities provided appeals to all interests, from moderate to intense. Furthermore, it hosts recreational and competitive events each year, making it an ideal day trip or weekend vacation option.
Harbor Park
Harbor Park is one of the greatest sites in Minnesota to explore, visit, and enjoy the natural scenery. The park, located in the scenic town of Grand Marais, offers tourists a variety of leisure options, such as walking, running, picnics, and simply appreciating the environment. It's also a great area for families to spend valuable time together. The park has something for everyone with its playgrounds, picnic spots, and lovely location.
The Superior Hiking Trail 
The Superior Hiking Trail is a wilderness trail that runs through Minnesota's North Shore for more than 350 miles. It runs almost midway between the continental United States' northern and southern borders. The path, which connects Duluth to the Canadian border in northern Minnesota, was developed during a fifteen-year period from 1979 to 1994. It travels through some of Minnesota's most breathtaking landscapes while also providing isolation for hikers looking for a retreat. The trail passes near numerous major lakes, which provide chances for fishing, canoeing, and kayaking.